Sign in or register for a JobTech account.
Jobs that require

disaster recovery management

skill

The candidate will be required to:Perform IT Security reviews, Penetration testing and schedule assessments Develop and conduct security awareness trainings for internal staff Coordinate and review monthly security assessment reports for external customers Manage security solutions and ensuring availability to support business operation Analyse cyber threat from network traffic, security logs and relevant security data Assess vulnerabilities, risks and cyber security threats and their impact to applications Perform Read more
security incident response and root cause analysis Evaluating and recommending cyber security technologies and solutionsThe preferred candidate would:Possess an IT-related degree with at least 5 years of relevant experience would be preferred Have knowledge in standards such as MAS TRM, PCI/DSS, ISO27001 Holds or working towards CISA/CISM/CISSP certification Be self-driven and independent, with good attention to detail and quality Have good communication and interpersonal skills to deal effectively with others Possess good understanding and knowledge of current cyber security trends, threats, solutions and tools Have working knowledge of security services such as Encryption, Privileged Access Management, Application Security and Network Security Possess good analytical, organizational, communication and interpersonal skills Candidates with more experience will be considered for a Manager-level position
Skills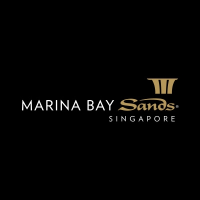 JOB SCOPERespond promptly and investigate all items escalated to third tier Using expert analytical and tactical skills create, tune, and maintain cyber security tools to determine actions and next-steps Work with team members and management in declaring incidents Perform expert level forensics activities Organize and run incident response end-to-end Gather and report metrics and in prepare and present findings, and activities Assist cyber analysts in monitoring reports from Read more
cyber devices to determine which reported items are valid and analyze valid items for actionable events Assist cyber analysts in escalating actionable events for further analysis Perform reviews, tuning, and maintenance on various cyber tools Create and track tickets Review & respond to cyber events, escalating to incident status when warranted Create and maintain documentation of various kinds Collaborate with analysts, cyber team, IT, and the business to resolve events and incidents and liaise with IT Compliance for targeted scans Direct, create, document and maintain processes and procedures Interpret various tool's output to determine malicious activity Write and maintain run books and topology / data flow drawings for each solution Review quarterly audits of baselines for accuracy Direct and participate in the investigation of security violations and breaches - may prepare and present reports on intrusions as needed Maintain an understanding of the current vulnerabilities, response, and mitigation strategies used to support cyber security operations Create and provide reoccurring health reports for cyber tools Performs other related duties as assignedJOB REQUIREMENTSBachelor Degree in Cyber Forensics or relevant field Min. 5 – 6 years of relevant work experience in Cyber Security Professional cyber related certification is required Experience working with cyber technologies to include tuning appliances, hardening, and maintenance Experienced in the analysis of cyber tool alerts and/or results Experience in tiered escalation Experience in at least 2 of these areas:Automated log correlation; IDS/IPS operation and reporting; Web service cyber tools; Firewalls; Scanning tools and reporting; Forensics tools and analysis; Threat analysis; IT networking; Application developmentExpert knowledge of metrics development and presentation Knowledge of privacy and data protection regulatory requirements Experience in Gaming industry preferred Proven effective verbal and written communication skills Ability to establish and maintain cooperative working relationships with fellow Team Members, management, outside contacts, guests and the public
Skills Roles & ResponsibilitiesResponsibilities:- Gather business and/or application requirements on the infrastructure to plan, design, install, test & implement systems in accordance with the specifications & service level - Align or enhance ITSM/ITIL methodologies in daily operations e.g. Change, Incident, problem, release management & CMDB - Monitor & measure the performance & availability of systems proactively; implement corrective actions identified to improve performance & service level availability - Respond Read more
promptly to incident, root cause analysis & provide temporary and/or permanent resolution of incidents escalated - Provide timely status updates to relevant parties - Implement service continuity measures, i.e., backup/restore procedures & disaster recovery plan, to ensure continuous operation of the business - Create and maintain comprehensive documentation for all implemented networks - Assist in preparation of proposals and solution presentations - Attain key certifications for partnership with key vendorsRequirementsRequirements:- At least 2 years of relevant experience- Having CCNA / CCNP certifications will be advantageous.- A strong analytical & respond to incidents and provide problem solving skills- Able to work efficiently and effectively in teamsHOW TO APPLYKindly submit your updated resume in MS Word Format to: [Click Here to Email Your Resume] for immediate processing. Do state your availability, current and expected salaries in your resume/email.Camille Wee (EA Registration No. : R1654076)
Skills Contract Commonwealth Office hours Up to $2600 + Bonus Responsibilities:Setup ad maintain IT Infrastructure including the network, servers, system/ network integration. At the same time, provide IT and Admin Support and troubleshoot any IT related issues that may arise. Provide support on network environment, system configuration setup, backup and administration Standard Client system setup, patching, configuration and troubleshooting Perform Active Directory domain and GPO system administration Perform IT Read more
Assets management, IT procurement administration, and maintenance contract management Able to liaise and work with vendors and customer for the delivery and support Assist in IT system disaster recovery planning and activationSalary:ContractLocation:CommonwealthSalary:Up to $2600 + BonusWorking Hours:Mon to Fri - 8am to 5.30pmRequirements:Higher NITEC in IT systems and network / Diploma in Information Technology or IT related qualification Relevant experience in set-up and support IT Systems and Network Infrastructure Experience with phone system would be an advantage Process knowledge of Networking and Window server administration, System Security, Active Directory, Storage/ Backup, virtualisation and Disaster Recovery Willing to learn and find out new products & technologies Good interpersonal and communication skills (oral and written) Must uphold strong code of work ethics, in particular confidentiality of information Ability to work independently as well as in a team Positive working attitude with a high level of initiative Ability to work under pressure to meet deadlinesInterested applicants, kindly email your detailed resume (MS Word format is preferred): [Click Here to Email Your Resume] (Reg No: R1107386) Please ensure that applications sent through email are no bigger than 1Mb. We thank all applicants for your interest but regret to inform that only shortlisted candidates would be notified. Success Human Resource Centre Pte Ltd (EA License Number: 97C4832) 1 Sophia Road, Peace Centre, #06-23/29 Singapore 228149 T: 6337 3183 | F: 6337 0329 | W: www.successhrc.com.sg
Skills Roles & ResponsibilitiesPrimarily the architecture, engineering, deployment and support of MySQL database environment.Support Database Platform Engineering in the architecture, development and deployment of MySQL Database on LUW in high SLA environments. This includes, but is not limited to, advanced to expert engineering and implementation of the following:Manage, support and maintain database technology and infrastructure, adhering to the architectural guidelines and policies.Database administration for off the shelf and internally Read more
developed applications, ensure continuous 24x7 operation and availability in support of mission critical business applications and participating in on-call rotation.Install, configure, monitor, upgrade and maintain MySQL databases in production and non-production environments.Support local/across the DC failover with High Availability Disaster Recovery environment with MySQL native Replication. Participate in Database Maintenance and DR activities.Write/maintain OS level scripts for DB automation and application maintenance.Provide technical expertise and hands-on support in consolidation and migration of databases to new hardware and platforms.Physical implementation of databases, storage structures, high-availability solutions, replication, and disaster recovery solutions.Proactive and reactive performance analysis, monitoring, troubleshooting and resolution of escalated Level 2 and Level3 issues.Regular database capacity planning related to database growth and system utilization, trend analysis, predictive future database resource requirements, and the structured organized reporting of the same.Work closely with other Infrastructure engineering, product development, business operations, and technical operations to ensure delivery of database services within the SLA's and performance targets.Adapt business requirements, model data, and develop database specifications, table and element attributes.Participate in the evaluation, selection and implementation of DBA tools to improve the effectiveness of tasks such as performance monitoring and tuning, recovery, and database change management processing.Ability to work well as a team and as an individual with minimal supervision.RequirementsBachelor Degree in Computer Science or Information technology field is a must10-14 years of DBA experience, managing MySQL databases, Versions 5.5 and onwards6-8 years of MySQL Native Replication experience, managing complex replication topologyStrong understanding of InnoDB Cluster and MySQL RouterStrong understanding of MySQL database fundamentalsStrong understanding of MySQL Native Replication fundamentalsStrong understanding of MySQL database security managementShould have strong UNIX platform skills and understanding of network, storage, tiered application environments and security.Proficiency in writing SQL procedures and functions for administration and application supportStrongknowledge of operating systems, Shell scripting, Perl/Python scripting is a plusGood interpersonal skills along with effective communication (both written and verbal) skills.Demonstrated ability to solve complex systems and database environment issues.Demonstrate ability to work in a complex organization to determine business and customer needs, providing the best solution to meet those needs.Work experience in a Financial Institute will be preferred.
Skills Roles & ResponsibilitiesAn interesting opportunity to be part of a large global financial firm, to support infrastructure hardware and software systems for both new and upgrades implementation.RequirementsMandatory Skill-setDegree in Computer Science, Engineering and Information Systems;At least 4 years in implementing and supporting multi-site environment, network and security solutions for medium to large corporation;Experience in Cisco Data, Routing, Switching, Wireless and Security products;Experience in working with Firewalls, remote access Read more
and network monitoring tools;Good working knowledge of routing protocols, LAN, MAN, WAN network, VPN IPS, WAF, SLB;Experience with networking products such as F5, Checkpoint, Riverbed;Knowledge in Network Management, Performance Monitoring and Security tools;Comfortable to be on 24x7 standby support (where required);Able to work independent, self-motivated and willing to take challenges;Strong Analytical and problem-solving skills;Strong communication, presentation, and technical writing skills.Desired Skill-setCertifications (CCIE, CCNA, CCNP, CCDA);Experience working in financial industries like banking or insurance.ResponsibilitiesProvide technical expertise in identifying, troubleshooting, and resolving network problems;Work on network security functions, network resources, conduct network recovery;Responsible to support IT operations by performing maintenance and performance tuning of LAN/WAN, ensuring the stability of network infrastructure;Provide necessary support on network infrastructure ensuring compliance to the IT Risk andSecurity standard;Initiate and evaluate new products to improve existing network infrastructure;Maintain up to date systems documentation based on approved services and change requests;Assist in Disaster recovery (DR) and business continuity activities.Should you be interested in this opportunity, please send your updated resume to [Click Here to Email Your Resume] at the earliest. Confidentiality is assured, and only shortlisted candidates will be notified.EA License: 07C5639
Skills Roles & ResponsibilitiesAn exciting opportunity to join an established and rapid growing financial institution's IT infrastructure team as a System Engineer managing the AS400 platform.RequirementsMandatory Skill-setAt least an advanced diploma in Computer Science or similar field;5 years of working experience in system administration with at least 3 years working with AS400 system.Familiar with database tools such as Mimix;Excellent experience working administrating AS/400 servers;Hands-on experience in application deployment support Read more
and server performance tuning/capacity management planning;Software development and deployment knowledge such as SDLC and change control management;Excellent team player with good communication and interpersonal skills;Positive attitude and able to work under pressure.Desired Skill-setCertification in System Administration or Database Administration;Working experience in Financial Services Industries (FSI).ResponsibilitiesAssist in planning, developing and implementing infrastructure solutions and upgrades;Responsible for supporting IT infrastructure services to ensure that availability, security and user requirements are met;Perform AS400 administration including hardware and software, OS installation and troubleshooting;Create and maintain High Availability system and Disaster Recovery Solutions;Maintain up-to-date systems documentation and change requests documentation;Evaluate and propose new systems/products/services to enhance operations of services;Regular reporting on server / infrastructure health check;Work with other IT team for delivery of agreed service levels and project improvement plans.Should you be interested in this opportunity, please send your updated resume to [Click Here to Email Your Resume] at the earliest. Confidentiality is assured, and only shortlisted candidates will be notified.EA License: 07C5639
Skills Roles & ResponsibilitiesAn excellent opportunity as a System Engineer to work in a large financial company, supporting new and existing IT Servers and Infrastructure, ensuring smooth business operations.RequirementsMandatory Skill-setBachelor degree in Computer Science, Engineering or equivalent;Minimum 7 years of experience in supporting large scale desktop & associated services;Strong working experience in server administration, backup & recovery, and in using tools like Active Directory, Azure, VMware, IIS;Familiar with scripting Read more
languages such as VBscript and Powershell;Hands-on experience in virtualization technology and cloud infrastructure;Strong experience in Microsoft products, server monitoring, SAN management HCI, Java application platform (EAR, Apache;Familiar with migration, performance-tuning, deployment and troubleshooting IT operational and post project migration issues;Strong communication skills with the ability to communicate across all levels within the organization;Self-motivated, independent, meticulous and at the same time, a good team player.Desired Skill-setKnowledge on Linux;Experience in server monitoring and load balancing;Team lead experience;Certifications (MCSE, CISSP, VCP);Experience working in Financial Services industries.ResponsibilitiesResponsible for ensuring the availability of server infrastructure services to end-users are met;Work on improving the server Infrastructure services, performance monitoring and fine-tuning;Involve in daily maintenance including system patching / backup, installation, troubleshooting;Develop plan for jobs monitoring, disaster recovery and scripts for automating the jobs;Involve in designing and implementation of new projects related to server, desktop and projects associated services;Work on business requirements and planning for various migration or infrastructure projects from inception to implementation;Ensuring the IT Server infrastructure compliant to IT risk and security standards.Should you be interested in this opportunity, please send your updated resume to [Click Here to Email Your Resume] at the earliest. Confidentiality is assured, and only shortlisted candidates will be notified.EA License: 07C5639
Skills

Roles & ResponsibilitiesThe Infrastructure Lead is a hands-on technical position responsible for architecting, designing and implementing enhancements, deployment automation, extensions, and improvements to our platform in a cloud-computing environment. The current Platform has been implemented mainly using open source and there are various enhancements from different projects and product roadmap, the lead is required to work with solution architects and DevOps engineering team to come out with the Read more
solution and implementation that supports the requirements. Responsibilities:  Define infrastructure in collaboration with Solution Architect and DevOps engineering team.  Work closely with the teams to identify platform needs and issues.  Architect, design and build a well-architected platform in cloud-computing environment.  Architect, design and deploy cloud platform capabilities and architecture provisioning e.g. using AWS (full stack – network, load balancing, DNS, security, databases, compute, and a range of managed services)  Manage cloud-computing setup and administration.  Manage the network connectivity, firewall and access permission of the platforms.  Architect and implement the infrastructure that allows Release team to perform application release management and deployment.  Architect and create monitoring and alerting capabilities  Architect and implement infrastructure capabilities in an automated cloud world – such as backups, security tools, IAM, monitoring, etc.  Perform advanced technical troubleshooting for cloud and e-commerce environments.  Manage security updates and harden the platform.  Manage disaster recovery (multi-region), backup/BCP, and multi-cloud strategies for the platform.  Support for the production issues and work with the team to provide the root cause analysis report.  Provide documentation for the architecture and works done on the platform.RequirementsExpected skills and experiences:  Proficiency in software and systems design and architecture  Practical knowledge in Agile and DevOps environments, open source technologies and related tools.  Experience in cloud-computing setup and administration (AWS strongly preferred)  Experience deploying automation solutions in cloud environment (AWS strongly preferred)  Fluency in programming or scripting language for infrastructure related works.  Experience with a variety of open source technologies and tools in support of cross-team collaboration  Good knowledge of AWS, Jenkins, Rundeck, Java, ansible, puppet, chef, confluence, jira, git, bitbucket, or infrastructure related tools.  Good knowledge in SQL and noSQL database system.  Linux system administration experience.  Experience with automated testing or load testing tools are good to have.  Strong communication and collaboration skills.  Strong problem solving and troubleshooting skills  Operationally savvy, experience with monitoring, alerting, and analysing system metrics to identify problems and understand system behaviour  Ability to work in a fast paced, e-commerce and agile-oriented project environment  Self-directs learning of new technology applications quickly and efficiently.
Skills

Roles & ResponsibilitiesProvide IT Support- Provide technical support to users- Perform ad-hoc analysis- Assist users with hardware and software installations- Act as a resource for colleagues with less experienceImplement New Systems- Install hardware equipment, software and maintenance agreements- Perform acceptance testing of installed/upgraded equipment- Oversee integration, compatibility and continuing operations of systems to ensure minimal disruption- Design new methods of highly complex reporting and presentation- Conduct office automation Read more
feasibility studiesMaintain Systems- Organise system activities including planned maintenance events, system backup processes and disaster recovery drills- Develop supporting documentation of all activities- Research alternates to existing software and hardwareResolve Issues- Coordinate activities to identify, diagnose and rectify problems with little precedence- Simulate user problems to resolve operating difficulties- Develop innovative solutions and/or systems modifications to reduce user problems- Develop mitigating and/or preventive solutions- Assist senior leaders in disaster recovery planning and testingRequirements- Minimum diploma in IT, Computer Science/ Engineering or equivalent.- At least 5 - 6 years' experience in developing, implementing and maintaining IT systems- Experience in Deskside operations, End User engagement and well verse with relevant Desktop products such as Antivirus and Patch Management.- Good technical knowledge in managing Microsoft Windows Operating Systems.- Good exposure in medium to large scale environment's project deployment/ execution.- ITIL certifications will be preferred.Licence No: 12C6060
Skills