Sign in or register for a JobTech account.
Jobs that require

documentation

skill

Role is a Risk Analyst to support projects and enhancements to bring in additional data for risk reporting and risk calculations. Role will work with lead to:
Understand the risk treatment, risk data and write users specifications to bring the required risk data into a datamart for risk downstreams which includes risk reporting and risk calculations.
Additionally, the role is required to work with technology and downstream stakeholders to plan test strategy, perform test scenarios write-up, conduct UAT, write-up UAT documentation and support end users' queries.
Role is expected to independently raise and follow-up on UAT issues with technology or projects.
It is an advantage if candidate have credit or liquidity risk experience and have experience with large volume data testing.
Skills

Level 3 technical support for Microsoft Office 365 service and Blackberry Unified Endpoint Management (UEM) infrastructure
Perform systems maintenance, monitoring, verifying the integrity and availability of all hardware, server resources and application logs.
Create and maintain system documentation for Office 365 / MDM technologies, including installation, configurations and root cause analysis.
Scripting and automations
Maintain a good understanding of upcoming changes to the platforms to assist with user change management.
Collaborate with other IT staff, including networking, security, and data center operation teams, to facilitate effective issue resolution.
Prerequisites
Minimum 5 years of Microsoft infrastructure depoyment and support experience
An in-depth knowledge of Microsoft Office 365 service (Exchange, SharePoint, Yammer, Teams), ADFS, Windows Server 2012/2012 R2, Windows security and related technology, mobile device management (MDM) /mobile application management (MAM).
Experience in handing the E-mail gateway, Office 365 and Active directory
Knowledge of Office 365 Teams/Groups/Video/Delve/Power BI.
Advanced skills managing Office 365 using PowerShell.
Experience with Azure AD user management both for Office 365 and third-party services.
Must have experience in mobile device management technology preferably Blackberry and Microsoft Intune solution
Able to work shift and providing 24X7 systems support and implementation, include regional support.
Strong knowledge on scripting, network and system
Solutions oriented, strong organization skills and performance oriented
Able to work independently and with all levels of management and staff
Good interpersona and communication skills.
Skills

To be successful, the incumbent will have 6 to 8 years of relevant experience, and will need to have good knowledge of Corporate Treasury processes, good understanding of Funds Transfer Pricing (FTP) and Rates sourcing process. Candidates with added advantage have knowledge of working with Rates provider (Reuters, Bloomberg etc.). The application in question is live, and requires this person to continue to evolve the application to maturity.
Degree in Banking, Computer Science or Engineering-related field with at least 6 - 8 years' relevant experience in project management and business analysis in financial services industry
Strong functional analysis skills with the ability to elicit business requirements,
Ability to prepare scope and user requirements documents, functional documentation, prepares test scripts, and coordinate UAT.
Solid Excel, data analysis, and SQL skills.
Extensive experience working with Technology team is a must
Good knowledge of banking products, general ledger, finance processes
Strong presentation, analytical and problem solving skills
Excellent written and communication skills
Delivery focused and results oriented
Attention to details and highly organized and able to work under pressure in a time-critical environment
Ability to work with complexity and ambiguity and use it to their advantage
Additional good skills to have:

Experience working with diverse stakeholders
Agile methodology
Skills PRIMARY RESPONSIBILITIESLeads in the engineering of middleware platform environmentsManages middleware installation, upgrades, patching, and security updatesCreates and maintains appropriate build and operation documentation and best practices/standardsDefining appropriate level of monitoring using industry-standard tools and ensuring alerting levels are meaningful and actionableLeads day to day operations of middleware environments (including application servers, ESB/API/MFT, BPM, packaged applications, etc.), and ensure the middleware performance meet expectation and requirementIntegrate middleware platforms with Read more
Active Directory, Dynatrace APM, and other standard technologies within the infrastructureContributes to project implementation following timelines and cost, managingDrives and implements IT automation allowing for reduced infrastructure management and deployment, self-service, and CI/CD capabilitySupport the implementation and maintenance of DevOps tools –JIRA, Jenkins, Ansible Tower, etc.Liaise with IT teams in matter related to IT application, infrastructure, middleware, architecture and security.Mentors junior staffQualifications Degree holder in Computer Engineering / Science, Information Technology or equivalent with min 5 years experience in middleware platformsRelevant certification in Middleware, cloud, DevOps is highly preferred.Demonstrated skill with securing application platform environmentsDemonstrated commitment to building and maintaining system documentationDemonstrated experience with IT Automation technology; Jenkins, JIRA and Cloud Formation a plusExperience in both cloud and on-premise environmentsExpert experience in backups, restoration, and high availability solutionsStrong knowledge of shell scripting and/or other scripting languageStrong troubleshooting skillsSelf-motivated with the ability to work in a fast-paced, challenging environmentProficient in the following technologies:Oracle WebLogic/SOA/BPM, JBoss EAP/Web, Apache web, Apache TomcatOpenshift/Kubernetes/Container, AWS ECS/EKS, Serverless function, API GatewayDynatrace APM/DC RUMKnowledge in SOA, ESB, API.Windows, Unix, LinuxStrong interpersonal skills including mentoring, coaching, collaborating, and team buildingStrong advocate of standards and challenge status quo with new and emerging technology to address new business challenges.Excellent oral and written communications skills and experience interacting with both business and IT individuals at all levels including the executive levelEAP no. R1548171EA Licence: 95C5411
Skills ResponsibilitiesDevelop and deploy AI technologies for public safety. Writing functional and program specifications and documentation, data (structured and unstructured) acquisition from external and internal sources. Identifying suitable machine learning algorithms to apply on the data sets, building machine learning model from the data, and tuning model parameters for enhanced performance Develop processes and tools for evaluating the performance of machine learning algorithms Mine and analyze data from company Read more
databases to drive optimization Design, build, test, validate, and deploy statistical and machine learning models Develop custom data models and algorithms to apply to data sets RequirementsBachelor's degree in Computer Science or Data Science Or, in any of Statistics/Mathematics/Technology Minimum of 5 years of quantitative analytics experience with a focus on statistical modeling, Machine Learning, forecasting, optimization and/or predictive analytics; experience in biometrics and facial recognition technologies is an added advantage. strong programming experience with Python and R. Experience in machine learning, deep learning, data visualization, statistical, text analytics libraries, jupyter notebook and/or frameworks in Python or R. Experience with data processing and data analytics. Experience in predictive modelling algorithms, supervised and unsupervised learning methods, building statistical models (regression and neural networks). Experience in scikit-learn, numpy, pandas, seasborn, matplotlib, deep learning framework: tensorflow, keras or pytorch. Experience visualizing/presenting data for stakeholders using: Tableau, D3, ggplot is a plus Experience in public cloud infrastructure such as AWS and/or Google Cloud Platform Demonstrated experience applying a variety of machine learning techniques (clustering, decision tree learning, artificial neural networks, etc.) and their real-world advantages/drawbacks. EAP No.:R1766065EA Licence: 95C5411
Skills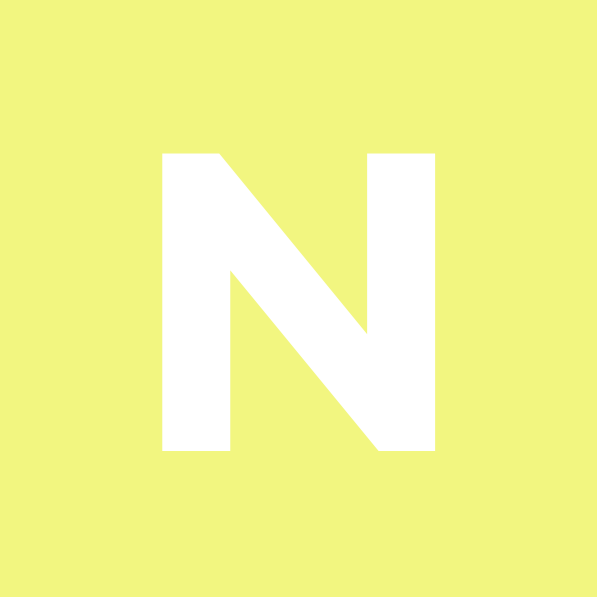 Skills Required:Prior good knowledge of Unix, Linux – open systems, writing SQL queries Banking projects expertise in any one of the retail or wholesale payment systemsWilling to work in onsite shift-support model 3 or more years' production support experience in bank or financial vendors across multiple technologies / platformWillingness to work across platforms – UNIX / open, AS/400 and mainframekey Responsibilities:Investigate production issues, respond based on production defect Read more
severity SLAsManage and respond to users on timely manner.Log incident ticket for production issues and user queriesFollow up on defect and incident closure and meet incident closure KPIMake sure system availability as per respective agreed SLAEnsure daily end of day execution for supported applications complete successfully Perform annual Disaster Recovery (DR) exercise for supported applicationsProvide support to System Engineers on server level patches / upgrade as and when applicableEnsure application incident & task documentation is properly updated for each production release
Skills JOB RESPONSIBILITIESHelps setting the installation/support initial operations for Singapore Cybersecurity projects and servicesBuild the value proposition for the client and articulate it with the Atos Solution TeamGood presentation skillsAbility to engage with sourcing advisors (TPAs) on these offeringsInternational profile (English fluent)Directly Responsible for:Delivering information security portfolio deployments for existing clientsEngagement with onboarding new customers to BDS Cybersecurity portfolio servicesProvisioning of operational documentation to Business as usual operations teamsDelivery Read more
of Engineering elements of BDS Operational Transition to Support Framework and Early Life Warranty/SupportAssist with ongoing development of portfolioPortfolio EngineeringEngage in the deployment and exploitation of the specified Security servicesBe a pro-active member of teams working within the area of Security Portfolio deployment and exploitationEnsure documentation and procedures are kept up to date and adhered toAssist with transition into operational serviceMaintain knowledge of industry trends and developmentsDevelop cross Service-Line relationships at a peer-group level to facilitate interworking and efficienciesIdentify opportunities for driving automation and other process efficiencies with respect to Security Portfolio and Stakeholder engagementsFinancialEnsure timely transition of services to Operational state so as to maximize commercial recovery for BDSProvide technical input to bids when requiredTrainingEnsure appropriate level of training is provided to all security operations staff on new and existing products and servicesAssist with mentoring and training of junior staff where requiredOccasional out of hours or extended working may be required to achieve delivery against tight deadlinesJOB REQUIREMENTSSecurity professional with proven experience in commercial, public or industrial sectorsAbility and willingness to obtain security clearance to SC/DV levelsSolid IT and security skillsExperience in managing/deploying some or all of the following:o SIEM – Security information and event managemento IAM – Identity and access managemento APT – Advanced Persistent threat detectiono DLP – Data loss preventiono VA – Vulnerability Analysis and mitigationo PKI – Public key infrastructureo Secure networkso Server hardeningo Securing virtual environmentso Security auditing and operational controlso Security auditing and technical controlso Experience with managing penetration testing engagements and advising accordinglyo Ability to take 'hands on' approach and involvement in deployment where requiredo Ability to write and review reports, procedures and standardsDesirable CriteriaRecognized security qualifications (CISSP, CISM, CISA, ITIL) etc.Awareness of UK government protective marking standardsAwareness of industry standards – PCI-DSS, ISO 27001, GPG 13 etc. etc.Security clearance in placeAwareness of common exploits and vulnerabilitiesSolid network engineering and server architecture awarenessPrevious hands on experience in network/server and security operational rolesInformation Security product pre-Sales experiencePrevious information security management experience
Skills $2,800 - $4,000 a monthResponsibilitiesAssist in day to day administrative support in areas of HR functions.Handle all documentation relevant in HR mattersProcessing of monthly attendance record.Handle all compensation and benefits for employees.Support in recruitment process.Prepare and conduct new employee orientation.Maintain and update Company's HR handbook, policies and procedures.Design Training programs by liaising with consultants and internal stakeholders.Evaluate and audit the quality of training programs and plan improvements to Read more
past training programs.Assist in performance management exercise for confirmation, renewal and annual performance review.RequirementsDegree holder in Human Resources or related discipline.At least 3-5 years of experience in related field is required.Experienced in full spectrum of Human Resources.Bilingual in English and Mandarin to liaise with associatesJob Type: Full-timeSalary: $2,800.00 to $4,000.00 /month
Skills ResponsibilitiesDesign, planning, implementation and maintenance of network and system projects for the company. Configuration, troubleshooting, testing, integration and migration of network equipments, firewalls and servers. Provide technical support on network and system related issues remotely or onsite. Provide project management, documentation and training after project implementation.RequirementsMinimum Diploma, Advanced / Higher / Graduate Diploma in Computer Science / Information Technology, Networking. Min. 3 years of relevant experience in managing Read more
LAN, WLAN and WAN networks involving devices such as routers, switches, firewalls, access controllers and network access control. Min. 3 years hands-on experience in designing and implementation of LAN and WLAN networks. CCNA certification or other higher and relevant networking professional certification is highly preferred. Must be able to work on weekends or odd hours (i.e after office hours) if required.Working HoursMondays to Fridays: 0900 – 1800 Working location near central and within walking distance of MRT station
Skills

Singapore$2,400 - $2,600 a monthWe invite highly motivated professionals with relevant experience to join our team asProject Quantity SurveyorKey Job ResponsibilitiesQuantity Surveyor Responsibilities (70%)Reports to the Contracts/ Commercial ManagerPre-contract Quantity Surveying duties including preparation of tender documentation, bills of quantities, tender analysis, negotiation, recommendation and award.Post Contract Quantity Surveying duties including contract administration, cash flow forecasts, cost control, re-measurement, interim payments, final accounts, variation and change orders and Read more
contractual claims.Negotiate with supplier/sub-con for quotation confirmationManage sub-contractors and suppliers and negotiate the best possible price for the companyCertification of claims for subcontractors and suppliers for progress payment and finalization of accounts.Purchasing/Admin Responsibilities (30%)Reports to the Operation ManagerResponsible for general purchasing duties and support to the Operation TeamSupporting Operation manager in day-to-day projects activities , attending to all relevant administration and projects documentationPrepare progress and site report, monthly integrated contract reports and ensure all reports submitted to Client punctually.Organize, attend and participate in project meetings and document meeting minutes to the necessary stakeholdersScheduling of project tasks and keeping project status up-to-date with accurate informationWork closely with Team Leader on the scheduled and emergency works and to ensure timely processing of all projectsLiaise with external vendors and contractors and Ensure vendors / sub-contractors deliver goods/works on time if contract is delegated out to 3rd partyJob RequirementsThe applicant should possess:Degree/Diploma in Building Construction, Quantity Surveying, Construction management, Civil Engineering or equivalentMinimum 2 years' experience as QS for Civil works in Main Contractor companies or Similar.Proficient in Microsoft Office & AutoCadMust be able to travel to worksites.Preferable to be able to start immediately/ within short noticeInterested candidates, kindly email your detailed resume stating your current and expected salary and an updated photo.We thank all applicants for your interest but regret to inform that only shortlisted candidates would be notified.Job Type: Full-timeSalary: $2,400.00 to $2,600.00 /monthExperience:QS: 2 years (Required)Location:Singapore (Required)
Skills