Sign in or register for a JobTech account.
Jobs that require

domain name servers (dns)

skill Warehouse Order Coordinator @ East ( Up to $2400 | No Exp Welcome | Immediate )• MNC | Air-Con | Bonus | 14 Days of AL | High OT | No Experience Welcome• 1 Year contract convertible to perm/renewable | Transport Provided• Mon - Fri & ½ Sat = 8.30 am - 5.30 pm• Up to $2400 ( Depending on experience ) Job Scope:• In charge of international Read more
shipments• Arrange collection & booking of flight for shipments• Overseas deliveries – arrange with forwarders on collection and booking of flight before forwarder cut-off• Update waybill and notify CS of waybill details for urgent DNS first and subsequently for normal shipmentsRequirements:• Experience in Shipping / Logistics Coordination are preferred• Candidates with no experience but relevant diploma qualification in logistics are welcome• Singaporeans only, able to start immediately & commit OT when requiredIf you are interested, WhatsApp to 8869 9912 with your: https://goo.gl/ZEcH6t• Full Name• Residential Location• Start Date • Quote * KJ-OC *Rapid Recruitment Asia Pte Ltd || 16C8261 Rachel Tan Yi Xuan || R1770065
Skills

L2 Systems Engineer (Messaging and Microsoft Infra Systems)Overview The Systems Operations position is a key role within the Global Command Centre organisation to support the ever-growing Server products and services provided by The Company globally.Within the IT Shared Services organization, this position is the most senior resource after the Server SME and/or to Engineering. The role of the IT Shared Services is to be the provider of end-to-end Read more
support to our customer base worldwide, thus the high level of expertise required to ensure the IT Shared Services is fully self sufficient.The primary focus is to ensure timely resolution of incidents brought to Level 2 and apply approved changes where applicable. As the senior specialist of Systems within the IT Shared Services, you will also be accountable for driving resolution of Major incidents during crisis mode. ResponsibilitiesProvide Customers with professional, timely, efficient and effective technical expertise on Systems support. Support or Provision Customer Server changes on time and help to improve the process to "do it right the first time" Provide Systems related service support by owning customers Server incidents within a complex environment and developing a methodical approach to solve the incident or problem. Escalate problems to suppliers or internal Expert Practices when appropriate.Analyze problems and resolving recurring difficulties through root cause analysis. Implement Server change requests for customers on the Company managed Server solutionMaintain a comprehensive and update-to-date customer Server topology database Actively contribute to improve and map Server processes within ITIL framework Contribute to the achievement of customer satisfaction by proving best in class supportRequirement:Degree in Computer Science, IT, Engineering (or equivalent) The right person will have gone through the ranks of an operations group supporting customers globally on a 24-7-365 basisAt least 5 to 10 years of experience working with Microsoft product family.Industry Technical Certifications is essential: MCP, MCSE Experience in MS Exchange, MS Active Directory (AD) and Group Policy (GPO) is requiredExperience in VMware and Citrix XenApps environment would be advantageous. Experience operational role in a 24-7 organisation is an asset.Experience in MS Systems Centre Configuration Manager (SCCM) and Systems Centre Operations Manager (SCOM) is preferredExperience in Storage technologies is preferred Experience in Cisco Ironport, Symantec mail gateway and Barracuda is preferred Experience in Office 365, Azure AD is preferred Knowledge of Health & Security Industry IT Operations would be a strong benefit. Proven expertise in Server Administration (Microsoft) Excellent knowledge of server hardware (including SCSI, RAID and I/O topology) Excellent knowledge of Microsoft's Active Directory and Microsoft Exchange Excellent knowledge of storage hardware (including Fiber channel, clustering, etc.) Must have an understanding and working knowledge of PC based equipment and common PC based applications Working knowledge of network management tools like SCCM and SCOM, or other industry standard monitoring systems would be advantageous. Advanced knowledge of networking (including WAN topology, mixed LAN/WAN operating system environments, DNS/WINS/DHCP, firewall solutions and network load balancing)
Skills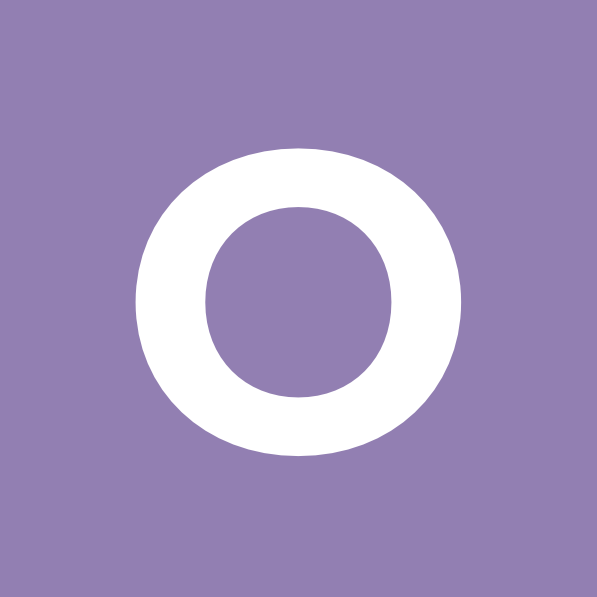 System Support SpecialistResponsibilities · 3 x Rotating shift to cover 24hr from Monday to Friday· Providing trading support for traders/clients across calls, and messaging systems.· Work directly with traders/clients to build a trusted relationship and provide timely technical/functional support· Liaising with respective vendors to resolve issues and provide updates· Analyse the calls, communications and incidents to evaluate the resolutions. · Review the delivery of the services and ensure Read more
the best practice is enforce across the client communications, incident progression and investigations. · Document IT manual and other procedures etc.· Participates to release cycles for functional validation on staging/preproduction and production environments;· Review release and coordinate around deployment/post release checks· Global Market access (connectivity, protocol definition issues, latency analysis)· Perform system administration on respective applications that are in place.· Occasional weekend work (Sanity Check, Major Release Patch)·Ad-hoc job responsibilities assigned by your department headQualifications and Experience · Flexibility/Adaptability in working hours to cope with the business and team's needs· Capability to cope calmly with stressed users facing system issues· Strong sense of issue ownership and business accountability· Willingness to learn· Interest to work in financial IT and learn the business.· Good personal organization to follow up simultaneously a very large number of support issues· Experience in application and functional support across trading system in a production environment. · Experience in networking technologies (Cisco, Arista)· A strong analytical and proactive mindset in problem-solving, especially when it is time sensitive and under pressure. · Financial trading experience is highly preferred, ideally in the Derivatives Trading space. · Excellent communication in English and interpersonal skills, and Mandarin speaking skill are preferred.· Knowledge of MAS Technology Risk Management· Knowledge of MAS Outsourcing Guidelines· Preferred IT Skill areas include: o Server Hardware and technologieso Office 365 technologies and applicationso MS Windows Server networking services (AD, IP protocol, DNS, DHCP, WINS, WSUS, etc.).o MS-Windows server OS, all versions and Unix or open source alternatives.o Scripting (shell, PowerShell, VB, or any other)o MS Windows Server networking services (AD, IP protocol, DNS, DHCP, WINS, WSUS, etc.)o MS Client OS, all active versions.o Networking – specifically LAN server switching, both physical and virtual.o Backup & DR solutions and recovery technologies
Skills SingaporeInternshipAbout BitTitan BitTitan empowers IT professionals to properly assess, deploy, and manage technology solutions in a cloud-first world. We have successfully delivered IT software solutions to more than 6.5 million end users across 31,000 customers in 155 countries. We have offices in the Seattle area and in Singapore, plus remote employees in dozens of countries. We share a global commitment to providing our customers with agile tools that Read more
meet the needs of active managed services providers. Our mission is to build a platform where businesses discover, implement, and manage a vast collection of IT services through automation. We are empowering our customers to be more profitable in the cloud era. Here's why you should work for BitTitan Bring your experience, your talent, and your creative energy and meet a diverse group of people who work together and build software that aims for the cloud. We have a unique culture that encourages hard work and a layer of fun that keeps us in balance. Join the team that makes a positive impact on the future of IT services automation…you're going to love it. We are looking for a Software Engineer Intern based in the Singapore office. Responsibilities: the kind of sh*t you'll get done includes... Design scalable code able to process large volumes of data Promote designs that ensure code consistency and reuse Work with sales and marketing to prioritize features and deliver on schedule Improve code quality via testing and instrumentation code Participate in and lead code reviewsSkills/expertise: we want to meet you if you're all about... Energetic personality 0 to 5 years of relevant experience Bachelor's or Master's in science or engineering preferred Solid written English skills Strong software design aptitude Deep troubleshooting skills (ex: packet sniffing, debugging, etc.) Ability to work at all levels of the stack (database, back-end, front-end) Familiarity with DNS, email systems, etc. Experience with strongly typed object-oriented programming (C#, Java) Be self-DrivenIdeal fit: you might be perfect for us if... Experience working in a startup environment Email technology expertise (ex: email routing, email migration, anti-spam, etc.) Track record of shipping scalable, efficient code Knowledge of advanced algorithms and techniques (ex: code profiling)BitTitan is an Equal Opportunity Employer
Skills Why You'll Love CiscoWe change the World, you will become passionate about your employer and the brand you represent. Everything is converging on the Internet, making networked connections more meaningful than ever before in our lives. Our employees' groundbreaking ideas impact everything imaginable, from entertainment, healthcare, and education, to public and private sectors, smart-cities, and everyday devices in our homes. Here, that means we will take creative ideas Read more
from the drawing board to dynamic solutions that have real world impact. Cisco is evolving a rich solution portfolio of next generation software, hardware, and services to meet customers' changing business requirements in the digital economy.What You'll DoThe Solutions Integration Architect (SIA) is a critical customer facing role that requires the instinctive ability to recognize gaps in customer capabilities and translate them into business requirements and an execution strategy. The solutions typically span horizontally cross architectural boundaries and may call for development of new solutions where none exist and clearly target solutions to business challenges and drive outcomes in the customer environment. You are responsible for the development of the overall vision that underlies the customer centric solution, and play a primary role in the design and implementation of that end-to-end solution. You are expected to transform single solutions into repeatable solutions that can be used across a larger customer base.To be successful, you will be expected to establish deep and strategic customer and industry relationships. You will collaborate with and influence senior level executives in top customer accounts across other Cisco organizations and in recognized industry forums. You are also responsible for engaging and influencing multiple constituents across the Customer Experience organizations.Key Responsibilities:Recognize opportunities that are possible and practical leading to a longer-term account strategy and roadmap.Executes and implements by leading cross-services delivery organizations for AS-wide engagements.Clearly illustrates the value of Cisco services to the customer by aligning Services' skills, efforts, and deliverables directly to the business, operational, or transformational outcomes objectives for beachhead accounts or large accounts.Manages business constraints for implementation.Lowers customer risk and leverages customer assets by consolidating and reconciling inter-operability requirements, refining and validating dependencies, and confirming readiness for transformation (multiple customers, vertical, or segment, existing solutions).Applies understanding of Cisco horizontal, or cross-architectural, solutions to develop repeatable business level proposals.Uses multiple technologies to create vertical- / segment-specific solutions for our customers as needed.Creates delivery cohesion by coordinating and orchestrating the multiple services being delivered into a single effort/outcome.Creates opportunities by identifying gaps in customers' capabilities and relating them to business and technical architectures (solutions).Creates foundations for success by formulating high-level implementation and migration strategies.Transforms process, operational, and business architectures into technology enablers.Partners closely with Program Managers to own the project life cycle, from initial kickoff through requirements analysis, design, and implementation phases for projects within the solution area.Owns business solution roadmap for assigned customers.Surveys market landscape for solution insights, direction, vendors, and methods.Drives business development life cycle by serving as a SME to help identify and qualify business development opportunities and influence incremental growth.Develops and maintains vendor and partner relationships across the ecosystem.Builds and maintains repository for deliverables, methodologies, and engagement collateral to enable leverage and re-use.Provides direction to and coordinates efforts of engineers and Solution Architects across all Services.Actively guides Services Sales pursuits to closure and takes direction from Theater Leads, SDEs, and Enterprise Architects.Who You'll Work WithCisco's Customer Experience (CX) team is one of the highest growing areas at Cisco. Passionate about the management and automation of customer's hybrid IT, consultants work with some of the largest and thought-leading customers in the world. This Professional Services group helps build solutions, leads implementations, and enables customer self-sufficiency on market-leading Cisco software products.As a SIA, you will report directly into the Theater Delivery Team and be in charge of the installation, integration, customization and delivery of software products focusing on cloud and networking orchestration and automation. There will be significant customer interaction including on-site delivery for POCs, Production-Pilots and Production deployments.Who You AreYou have experience in designing, deploying and maintaining Enterprise networks, as well as deep knowledge in network configuration of Enterprise and Data Center products, routers and switches.You integrate systems to multiple enterprise applications.You transfer knowledge of implemented software and processes to customer in hands-on sessions, and by creating customer-facing documentation.You are able to explain technical issues and present information in a concise manner to both technical and non-technical personnel.You maintain effective working relationships with assigned customers and project managers.You effectively work independently and as part of a team to implement solutions for customers.You generate network configurations from Low Level Design for highly complex networks.You plan and execute highly complex Network Upgrade and Network Migration activity.You have a University degree and 8+ years of experience in network engineering or a telecommunications support environment.You are skilled in communication, conflict management, negotiation, presentation/demonstration, and written communication.You have excellent troubleshooting skills.You are a trusted advisor to customers and the business.You can create technical documents, such as method of procedures, solution design, installation procedures, testing procedures, troubleshooting guides, etc.You possess knowledge of regulatory environment, policies, and industry requirements specific to customers served (i.e. HIPAA, FISMA, Sarbanes-Oxley, etc.).You deliver long term, strategic business relationships that bring business growth results.You have Financial Acumen – understand finance and P&L process and standards.Desired Experience:You have deep expertise of OSI Layer 2 (Spanning tree, vPC, Fabric Path, EtherChannel, VLAN, etc.), Layer 3 switching/routing (OSPF, EIGRP, ISIS, BGP, MPLS, IPv4/6), DNS/DHCP WAN/ISP, network virtualization (N1kv, VRF), basics of higher layer protocols: SSL/TLS, HTTP, real-time traffic (voice/video), NFS, database access protocols.Extensive experience in Cisco's Data Center Product Line: Nexus Products (N9K, N7K, N5k, N2k, N1kV), Catalyst products (65xx, 49xx switches).Advanced degree or certifications strongly preferred (CCIE).Why CiscoAt Cisco, each person brings their different talents to work as a team and make a difference.Yes, our technology changes the way the world works, lives, plays and learns, but our edge comes from our people.We connect everything – people, process, data and things – and we use those connections to change our world for the better.We innovate everywhere - From launching a new era of networking that adapts, learns and protects, to building Cisco Services that accelerate businesses and business results. Our technology powers entertainment, retail, healthcare, education and more – from Smart-cities to your everyday devices.We benefit everyone - We do all of this while striving for a culture that empowers every person to be the difference, at work and in our communities.We are an equal opportunity employer and value diversity at our company. We do not discriminate on the basis of race, religion, color, national origin, gender, sexual orientation, age, marital status, veteran status, or disability status.
Skills

Roles & ResponsibilitiesAnalyse and evaluate existing SCCM configurations and strategyDetermine and implement best practices for the engineering, configuration, administration and support of SCCMCreation and managing of SOE image for windows 10Upgrade of windows 10 versions to latest release through Patching.Design and implement business applications/packages into the SCCM application frameworkAssist desktop engineering with SCCM Windows desktop OS deployment and automated build processes, including performance tuningProvide extensive troubleshooting in the Read more
installation and configuration of SCCM and diagnose SCCM desktop deployment issues (defects, errors, inconsistencies in system function, outputs, etc.) and perform root cause analysesRemediate issues through controlled and organized incident management processesDesign and implement software packaging and patching strategies for windows desktopsAssist in the conversion of existing automated deployment tools and processes into SCCMProduce basic project plans and root cause analysis documents; report progress to managementDevelop partnerships and collaborate with key support, architecture, engineering, and security teamsProvide internal team support, guidance and mentorship with the engineering and support of SCCMStrong knowledge in design, implementation, troubleshooting of Citrix Presentation Server, XenApp and Xendesktop. Have performed Citrix upgrade and farm migration from planning through implementation.Experience with Provisioning Services on Windows 2012, Hyper-V and NetScalerWindows Server 2003/2008/2012 TroubleshootingParticipate in on-call roster Requirements5+ years' experience in SCCM Administration, Application Packaging, SOE design and support of systems that support 5000+ users3+ year experience supporting multiple Citrix environments in a global environmentStrong exp in Patching Desktops and Servers to maintain complianceExperience with Microsoft server 2012, Windows 7 and Windows 10 operating systems, desktops, print servers, printers, MFDs, plotters, Java, Adobe, VMwareFamiliarity and understanding of Active Directory, Windows GPO, WINS, DNS, DHCP, and TCP/IPAbility to work on Package Distribution, Patch management and release management troubleshootingIn-depth working knowledge of the Windows environment with at least 5+ years of Windows administration experience and a strong understanding of network conceptsAble to independently analyse and identify comprehensive solutions considering all functional implications while developing a workable solutionExcellent interpersonal skills in areas such as teamwork, facilitation and negotiation.*Interested candidates, please apply by sending your resume in MS Word format. By submitting your application, you agree that your personal data will be collected for recruiting purposes. We regret that only shortlisted applicants will be notified.Registration No. R1333447EA Licence No. 18C9464
Skills Responsibilities:Directly responsible for the support and operations of our cloud services.Communication with end-users, vendors and co-workers in a clear and professional manner is an absolute must.Must be willing to jump in and learn new tools and technologies in support of a very diverse set of customers.Use system analysis techniques and procedures, including consulting with users, to determine hardware, software, or system functional specifications.Management and operation of Microsoft and Read more
other public and private Cloud technologies.Involve in the installation, configuration and upgrade of any related IT infrastructure during project implementation.Ensure industry best practices are in place for server, network, storage and cloud solutions.Confirm project requirements by understanding user requirements; conferring with others in the project team.Supporting the Project Manager by identifying and managing project risk.Suggest and comply on project for technical specifications.Assist in projects charter, task list and procurement related process.Assist in planning, designing, and implementing stages during the project cycle.Assist in process improvement and compliance strategies.Involve in site survey for network related projects.Ensure projects status are updated regularly.Manage and track Change Request.Perform User Acceptance Test, project documentation and document sign-off.Preparing specification documents and user guides for the users when require.Work closely with vendors and other team members to troubleshoot complex issues and document solutions.Tasks related to risk management and security compliance including vulnerability scanning, Software, OS, Database and application patching and upgrades, measured against SLAs. Complete data backup and restore tasks.Manage assigned tickets to ensure SLA compliance and customer satisfaction.Provide root-cause analysis, contribute to knowledge base, and provide recommendations for continuous improvements to workflow, process, and technology. Requirements:Bachelor of Science (BSc) Degree in Computer/Information Science.3-5 years Systems Administration experience supporting enterprise datacentre /cloud solutions.Experience and understanding with Cloud and Virtualization technologies.Experience deploying High Availability solutions on operating systems and database.Related technology certification preferred: MCSA/RHCT.Server+, Network+, or Security+ certification.Enterprise Systems – Exchange, Dynamics, Active Directory, etc.Windows Server 2003, 2008, 2008 R2, 2012, 2012 R2, 2016.Red Hat Linux / CentOS Linux.Understanding of various services such as DNS, SMTP, SNMP, SSL and SSH.Ability to provide and suggest IT solutions based on best practices.Good understanding of ITIL processes including Service Desk, Incident, Problem, Change and Configuration Management.In depth understanding of IT infrastructure in terms of server, network, storage and cloud solutions.Experience in creation of user guides and documentations.Qualified or interested candidates, kindly apply in through emailing your CV to us at: bizhub.jobs3(at)gmail.comTo facilitate faster application processing, please utilize the email stated and not Apply Now or Send Email links in this website.We regret that only shortlisted candidates would be notified.Bizhub Asia Pte Ltdwww.bizhubasia.comEA No. 08C2822
Skills

Roles & Responsibilities- Assisting the Support Engineer or Software Engineer in problem resolution beyond the capability of the 1st Level Support Staff.- Performing system recovery if needed.- Escalating unsolvable problems to the 3rd Level Support Staff and reports the escalation to superior.- Ensuring that the System runs according to contractual specifications after problem resolution.- Providing advice on system / database performance monitoring and tuning.- Ensuring deployments of approved Read more
patches/releases are implemented accordingly to Change Request.- Complete all Service Requested accordingly to SLA timeframe.- Assisting the Customer in the verification, isolation and/or provision of a temporary work-around for the problem logged beyond 2nd Level Support Staff capability.- Escalating unsolvable system problems and service request to the OEM/Vendor for technical support.- Coordinating system development tasks to include design, integration and formal testing on the Change Request.- Overseeing all transitions into production on the Change Request.- Developing and complete actions in system specifications, technical and logistical requirements and other disciplines on the Change Request.- Creating and maintain programmatic and technical documentation to insure efficient planning and execution on the Change Request.- Managing and document system configurations on the Change Request.- Perform troubleshooting and resolve incident based on SLA.- Generating the relevant administrative records and reports.Requirements- Degree/Diploma in Computer Science, Computer Engineering or equivalent- Minimum 3 to 5 years IT experience- Good Knowledge of Active Directory/DNS, Microsoft Azure Stack, Microsoft Windows 2008-2016, Commvault Backup and Recovery, Symantec Endpoint Protection, Server, storage and networking concept- Past working experience in Cloud environment is an advantage- Able to manage daily support tasks to meet stringent SLA requirements- Preferably with Microsoft Certification and/or ITIL certification.- Dynamic, customer oriented, experience working in a fast paced environment.Licence No: 12C6060
Skills

Roles & ResponsibilitiesWe are looking for like-minded people who share a deep passion for information technology. If you feel strongly about making that great, life-changing (for you and the thousands of our customers) footprint upon the face of the earth, then we definitely want to speak with you.Are you flexible...in terms of work responsibilities and arrangements? Are you a willing and able team player? What about being detail-oriented Read more
to produce quality and accurate work? Can you handle the pressure...to balance work and play? And most importantly, are you a self-starter who takes initiative? Don't wait for us to speak with you. (Hint: "Join Now" button!)What a System Engineer Does in TitansoftSupport and maintain all aspects of the office IT infrastructure.Apply operating systems updates, patches and configuration changes.Perform routine audits of systems and software.Able to do research and deploy system enhancements with minimal supervision.Execute tasks assigned by direct supervisor including scheduled after hours on-call responsibility.RequirementsWhat we are looking for in a System EngineerQualificationsMinimum Advanced Diploma in Computer Science or related fields.ExperienceAt least 1 - 2 years of System Administration experience in a Corporate IT environment.Configuring and managing Windows, Linux or Unix systems.Managing Microsoft SQL server 2012 / 2014.Security knowledge and have experience in securing systems, firewalls and anti-virus management.Automating routine / recurring tasks with script.SkillsMicrosoft operating systems, Active Directory and GPO implementation, management and support.TCP / IP networking, DNS & routing.Strong interpersonal and communication skills to be able to engage end-users and to understand requirements.Have problem solving and troubleshooting skills to resolve technical challenges.
Skills

Roles & ResponsibilitiesOur client, an international bank with regional infrastructure team in Singapore is looking to hire a Senior Systems Administrator to join their regional team.Responsibilities :Ensuring high availability of all Enterprise Wintel servers in the region.Configuring and troubleshooting of Windows Servers (2008 R2, 2012, 2012 R2, 2016).Configuring and troubleshooting various brands of storages such as Lenovo, IBM, HP, DELL, etc.Providing support and administration of Active Directory servicesConfiguring Read more
and troubleshooting of VMware Products.Upgrading, Migrating, Patching VMware products.Providing day to day support and troubleshooting of Enterprise Windows serversRequirementsMin 7 yrs of experience with min 5 years in Wintel systems engineer, support, troubleshootingHas extensive experience in supporting complex Enterprise Wintel and VMWare environmentProven Experience and knowledge in Windows AD, DNS, DHCP, VMware, Citrix, Veeam, Veritas are advantages.Possessed excellent problem solving & positive learning attitude.Good communication skillsStrong analytical skills
Skills