Sign in or register for a JobTech account.
Jobs that require

dynamic

skill

Deliver projects for the minimum cost to an agreed scope and schedule with an acceptable risk profile, and aligned with appropriate change frameworks while maintaining quality and stability of underlying systems
Own the finances, ensure that all financial metrics for the project are correct, and take an active part in maintaining a transparent and correct financial position for the project
Drive a commercial ethos for the project by focusing on costs and actively seeking to introduce costs savings
Manage all activities end-to-end to deliver the project (from scoping to implementation) to agreed parameters
Actively work with and manage a wide range of stakeholders in the business, technology and where required outside the bank, to deliver the project to agreed parameters
Actively manage project conflicts, dependencies, changes to scope, cost or schedule, risks and issues, and ensure plans are in place to mitigate them with urgency, and communicate these to relevant stakeholders in a timely manner
Deal with all project related escalations, and seek input and assistance from appropriate channels to resolve these in a timely manner
Make or facilitate the making of decisions in a timely manner
Actively monitor and report progress to all stakeholders in a timely manner by using a variety of formal and informal communication channels
Ensure that project documentation and artefacts are current, relevant and correct
Required Experience
A Bachelor's degree in Computer Science (or equivalent experience)
At least 5– 10 years of development and delivery experience, preferably in banking environments
Have been through projects using Agile delivery.
Fundamental knowledge of distributed Architectures, SOA, Micro-services, PaaS
Familiarity with key technologies, e.g. JAVA, PCF, MariaDB is an added advantage
Candidate with development and delivery experience is essential
Competencies
Proven track record of delivering projects to agreed project parameters, preferably within financial services organisations
Proven capability of leading teams across sites and geographies
Proven experience of working with business and technology stakeholders across all levels to achieve successful outcomes
Strong analytical and problem solving skills, with attention to details
Excellent written and verbal communication skills
Ability to work across organizational boundaries, leverage networks and drive project to successful completion
High level of drive, integrity, persistence, edge, can-do attitude, pro-activeness and maturity
Ability to influence, negotiate, lead and work as a team player to deliver
Skills

Level 3 technical support for Microsoft Office 365 service and Blackberry Unified Endpoint Management (UEM) infrastructure
Perform systems maintenance, monitoring, verifying the integrity and availability of all hardware, server resources and application logs.
Create and maintain system documentation for Office 365 / MDM technologies, including installation, configurations and root cause analysis.
Scripting and automations
Maintain a good understanding of upcoming changes to the platforms to assist with user change management.
Collaborate with other IT staff, including networking, security, and data center operation teams, to facilitate effective issue resolution.
Prerequisites
Minimum 5 years of Microsoft infrastructure depoyment and support experience
An in-depth knowledge of Microsoft Office 365 service (Exchange, SharePoint, Yammer, Teams), ADFS, Windows Server 2012/2012 R2, Windows security and related technology, mobile device management (MDM) /mobile application management (MAM).
Experience in handing the E-mail gateway, Office 365 and Active directory
Knowledge of Office 365 Teams/Groups/Video/Delve/Power BI.
Advanced skills managing Office 365 using PowerShell.
Experience with Azure AD user management both for Office 365 and third-party services.
Must have experience in mobile device management technology preferably Blackberry and Microsoft Intune solution
Able to work shift and providing 24X7 systems support and implementation, include regional support.
Strong knowledge on scripting, network and system
Solutions oriented, strong organization skills and performance oriented
Able to work independently and with all levels of management and staff
Good interpersona and communication skills.
Skills

Responsibilities:
Troubleshoot as level 2/3 issues on Windows laptops, Desktops & Macbook, analyse recurring issue root cuase & create preventive actions
Create automated deployment of Windows & Apple Mac
Automate windows client machine deployment using Intune / Windows MDT /
Configure enterprise range security tools & techniques – Bitlocker encryption Symantec endpoint protection, Data loss prevention and threat protection tools
Design, deploy and manage SCCM infrastructure for pathing, software delivery and compliance
Document technical troubleshooting efforts in ticketing system and Knowledge Management Systems
Advanced troubleshooting of Office 365 tools & Cisco VPN

Required Skills/Qualifications:
Degree in science / technology / engineering
Minimum 4 years of IT experience
Window 7, Windows 10 advanced administration and troubleshooting skills
MCSE with desktop infrastructure / enterprise devices & apps / server infrastructure is an added advantage
Configuring and troubleshooting skills for SCCM deployment and infrastructure, Symantec end point protection, Active Directory GPO, Intune and Office 365
Scripting skills – DOS Batch, PowerShell, VB script or equivalent
Basic knowledge on IIS and SQL server
Interpersonal skills with ability to work with heterogeneous teams

Skills

Responsibilities:
To provide Level 2 support for Multi-function printers –Lexmark, Ricoh & HP brands.
Manage printer management servers & monitor printer utilization, warning alert and reporting
Support scope: Install, configure, troubleshoot issues, issue resolution, root cause investigation, writing knowledge base articles, providing user education, coordination and follow up with external hardware / software vendors, follow up with user for confirmation of issue resolution
Track incident and service request tickets through internal ticketing system and provide timely resolution and updates according to agreed service level set up the organization
Create periodic reports regarding printer / end user device support and participate & contribute in team meetings
Required Skills/Qualifications:
ITE graduate or Diploma or Degree in science / technology / engineering
Good communication (both verbal and written) skills in English
Minimum 2 years of IT experience
Window 7, Windows 10, Apple Macbook administration and troubleshooting skills
Configuring and troubleshooting skills for SCCM, McAfee AV, ePO, Symantec end protection, Active Directory GPO, Intune, Office 365, Mac OSX
Interpersonal skills with ability to work with heterogeneous teams
Ability to work independent and drive tasks with ownership
Skills
Responsibilities:
To perform reception, registration, administration of patients' visits, appointment scheduling, collection of payments in a fast paced, dynamic environment
To demonstrate care, empathy and professionalism in frontline services to patients
Dispensing medication to patients
Check and receive delivery dental supplies from vendors
To assist the dentists in all forms of dental treatment and look after patient's comfort during treatment
Assisting and directing patients in taking X-Rays
Ensures the cleanliness and sterility of dental instruments & equipment
Preparation of dental materials for the respective treatment
Provide admin support in all aspects of clinic operations and patient care
Ad hoc duties as assigned
Requirements:
Fast learner and good team player
Meticulous and positive attitude to continuous improvement
Possess excellent interpersonal & communication skills
Patient, understanding and able to display professionalism in handling & receiving patients
Experience is preferred but not necessary. On-the-job training will be provided.
Interested candidates may send their CVs to us through our career page http://www.idental.com.sg/careers/ or email it to hr@idental.com.sg.
Skills DescriptionFounded in 2016, PolicyPal offers personal insurance such as travel, personal accident, motor insurance and business insurance such as group employee benefits, cybersecurity, directors liability insurance. PolicyPal enables you to buy insurance instantly at affordable premiums with rewards points. Moving forward, the company plans on adding further lines of insurance and using our blockchain technology to provide proof of insurance and automated claims process.About the roleYou are genuinely Read more
excited to help customers! They're patient, empathetic, and passionately communicative. They love to talk. Customer service representatives can put themselves in their customers' shoes and advocate for them when necessary. Customer feedback is priceless, and you can gather that for you. Problem-solving also comes naturally to customer care specialists. They are confident at troubleshooting and investigate if they don't have enough information to resolve customer complaints.ResponsibilitiesActively manage the happiness of our customersCollaborate with Marketing to build a customer community of advocates that'll participate in events and Case StudiesRespond to and resolve inbound support issuesWork with the design, product and marketing teamBe the customers voice and update the product team about issues every week with your reportingSupport marketing in customer development, customer surveys and the beta testing groupsHandle customer complaints, provide appropriate solutions and alternatives within the time limits and follow up to ensure resolutionTake the extra mile to engage customersRequirementsProven customer support experience or experience as a client service representativeStrong communication & presentation skillsStrong written and spoken ability in EnglishAbility to thrive in a fast-paced, dynamic startup environmentYou believe in performance and meeting goalsYou always strive to improve your work and skillsYou are a creative mind and love to solve challengesMust be self-motivated to prioritize and manage workload and meet critical project deadlinesBonus requirementsAble to speak and write in other languagesIf you are excited to be part of our innovative digital direct insurance broker team, email your resume to (email) today! Benefits Condusive environment Awesome office space at central location, fun, diverse and open-minded coworkers with attractive remuneration package Well-stocked pantry Office stocked with drinks and snacks across the spectrum Cheers to team bonding Our team is our family. Team vacations, overseas trips, we can't get enough of each other Medical benefits Medical insurance and dental coverage Training programmes Company sponsored training programmes and team support to jumpstart your career or professional development The next big thing The opportunity to say you're one of the early employees in the company that's going to shake up a big, old-fashioned industry
Skills Responsibilities: Introduce SingTel's/ NCS portfolio of company-owned and partner Security capabilities to the Partner and to its customers to achieve a high share-of-wallet in the account. Understand customer's businesses, and identify influencers and decision makers within the partner and customers' organization. Focus on identifying business challenges and developing strong value propositions to help customers meet their business objectives through ICT solution sales. Work harmoniously and effectively with partner Read more
organizations in growing cyber security business for Singtel. Develop and execute Partner Account Plan to entrench accounts both from depth (domain) as well as breadth (full suite of NCS & Singtel Cyber Security service offerings) Build and deliver custom presentations and demonstrations by matching specific client business requirements into effective technical solutions. Conduct high impact sales presentations and prepare sales proposal. Builds strong professional working relationships with the Partner and its clients and engage effectively with all levels across their organization. Establishes a high level of personal credibility with key Partner and client executives, negotiate and effectively close business deals. Review and update Management on account performance. Advances opportunities that result in profitable revenue growth for the company. Ensure revenue and profit targets are met. Builds and orchestrates sales pipeline activity providing weekly updates to forecast. Ensures active nurturing of deals and movement of opportunities to close. Manages a balanced pipeline representing all of the businesses being pursued. Ensure excellent Customer Satisfaction levels with every Customer engagement Be the single point of contact for customers into Singtel's organization, management and activities Engage and work with other NCS & Singtel stakeholders to penetrate account, including joint account planning with Partner and customers where applicable The proposal manager is usually the Sales Specialist and is accountable for the overall proposal preparation.Requirements:University Degree holder A graduate of IT or any business management related course 3 to 5 years of work experience. Candidate with System Integrator background or a Telco/IT background Experience in selling IT Security (Network, Endpoint, and Cloud-Based Security) is preferred. High degree of self-motivation, strong commitment and result oriented Dedicated & excellent team player with excellent written and verbal communication skills. To be an independent and resourceful team player with a genuine enthusiasm for providing excellent support to internal and external customers.
Skills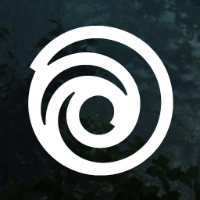 The HR Manager, Talent Management will be responsible for growing, developing, motivating, and retaining talent to maximize their full potential, studio engagement and overall Ubisoft experience. The role focuses on driving learning initiatives and programs to onboard new talent, grow skillsets, develop leaders, and foster an inspiring culture that enables people to have the best employment journey. Responsibilities Deliver the onboarding experience for new talent and ensure integration Read more
to the  employee's career growth and journeyAssess relevant training needs in consultation with key stakeholders including assessment methods, measurement and implementation of the relevant programsDrive specific programs for identifying and developing high potential employees and manage existing development and people programsGather employee feedback data, analyze key trends, and create plans to deliver solutionsWork at both a strategic and operational levelBe one of the primary communicators of studio initiatives to our development teamsBoost employees' engagement in events, programs, and initiativesDevelop a strong employer brand within the South East Asia ecosystem  Preferably with 5 years of experience in training and development, coaching, and people managementAbility to work with internal and external partners and create long-lasting partnership relationships with themGood understanding of Singapore's talent development ecosystemPassionate about growing and developing peopleDriven, creative, innovative, results-oriented, ambitious, and never settles for lessDetail-oriented and highly organizedPositive and energeticRemains calm under pressure, focused, and makes sensible decisions in a fast paced environment
Skills PRIMARY RESPONSIBILITIESLeads in the engineering of middleware platform environmentsManages middleware installation, upgrades, patching, and security updatesCreates and maintains appropriate build and operation documentation and best practices/standardsDefining appropriate level of monitoring using industry-standard tools and ensuring alerting levels are meaningful and actionableLeads day to day operations of middleware environments (including application servers, ESB/API/MFT, BPM, packaged applications, etc.), and ensure the middleware performance meet expectation and requirementIntegrate middleware platforms with Read more
Active Directory, Dynatrace APM, and other standard technologies within the infrastructureContributes to project implementation following timelines and cost, managingDrives and implements IT automation allowing for reduced infrastructure management and deployment, self-service, and CI/CD capabilitySupport the implementation and maintenance of DevOps tools –JIRA, Jenkins, Ansible Tower, etc.Liaise with IT teams in matter related to IT application, infrastructure, middleware, architecture and security.Mentors junior staffQualifications Degree holder in Computer Engineering / Science, Information Technology or equivalent with min 5 years experience in middleware platformsRelevant certification in Middleware, cloud, DevOps is highly preferred.Demonstrated skill with securing application platform environmentsDemonstrated commitment to building and maintaining system documentationDemonstrated experience with IT Automation technology; Jenkins, JIRA and Cloud Formation a plusExperience in both cloud and on-premise environmentsExpert experience in backups, restoration, and high availability solutionsStrong knowledge of shell scripting and/or other scripting languageStrong troubleshooting skillsSelf-motivated with the ability to work in a fast-paced, challenging environmentProficient in the following technologies:Oracle WebLogic/SOA/BPM, JBoss EAP/Web, Apache web, Apache TomcatOpenshift/Kubernetes/Container, AWS ECS/EKS, Serverless function, API GatewayDynatrace APM/DC RUMKnowledge in SOA, ESB, API.Windows, Unix, LinuxStrong interpersonal skills including mentoring, coaching, collaborating, and team buildingStrong advocate of standards and challenge status quo with new and emerging technology to address new business challenges.Excellent oral and written communications skills and experience interacting with both business and IT individuals at all levels including the executive levelEAP no. R1548171EA Licence: 95C5411
Skills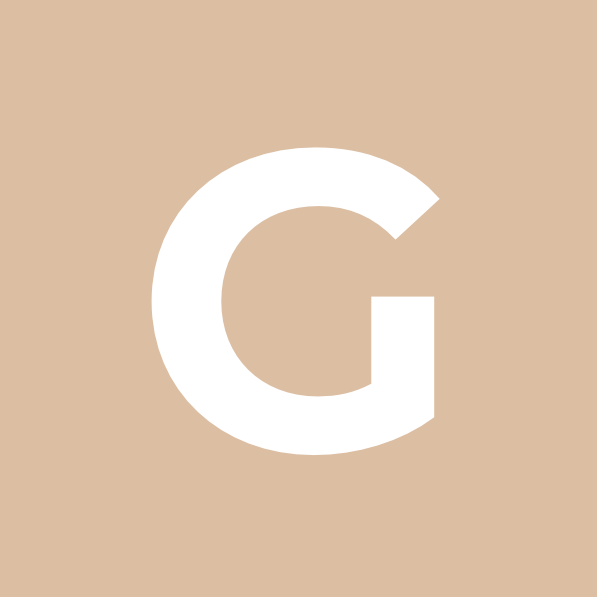 SingaporeWe're looking for someone energetic, proactive and meticulous to ensure the smooth and efficient running of our delivery operations. If you love delighting customers, take complete ownership of your duties, and strive for excellence, we want to hear from you. Responsibilities: Be the heartbeat of our Operations Team, Catering Assist in set up and tear down of catering set ups in timely and organised manner Liaise closely with Read more
customers Requirements: Physically fit / strong as need to handle bulky items Able to work in a fast paced environment Loves delighting customers High level of initiative F&B experience is preferred What's in it for you: Work with a fast growing team to explore and shape best practices Work in a really cool office with free meals (and a great pantry) Full-time role: Basic pay starting from $2,000 after probation
Skills