Sign in or register for a JobTech account.
Jobs that require

dynamic host configuration protocol

skill

L2 Systems Engineer (Messaging and Microsoft Infra Systems)Overview The Systems Operations position is a key role within the Global Command Centre organisation to support the ever-growing Server products and services provided by The Company globally.Within the IT Shared Services organization, this position is the most senior resource after the Server SME and/or to Engineering. The role of the IT Shared Services is to be the provider of end-to-end Read more
support to our customer base worldwide, thus the high level of expertise required to ensure the IT Shared Services is fully self sufficient.The primary focus is to ensure timely resolution of incidents brought to Level 2 and apply approved changes where applicable. As the senior specialist of Systems within the IT Shared Services, you will also be accountable for driving resolution of Major incidents during crisis mode. ResponsibilitiesProvide Customers with professional, timely, efficient and effective technical expertise on Systems support. Support or Provision Customer Server changes on time and help to improve the process to "do it right the first time" Provide Systems related service support by owning customers Server incidents within a complex environment and developing a methodical approach to solve the incident or problem. Escalate problems to suppliers or internal Expert Practices when appropriate.Analyze problems and resolving recurring difficulties through root cause analysis. Implement Server change requests for customers on the Company managed Server solutionMaintain a comprehensive and update-to-date customer Server topology database Actively contribute to improve and map Server processes within ITIL framework Contribute to the achievement of customer satisfaction by proving best in class supportRequirement:Degree in Computer Science, IT, Engineering (or equivalent) The right person will have gone through the ranks of an operations group supporting customers globally on a 24-7-365 basisAt least 5 to 10 years of experience working with Microsoft product family.Industry Technical Certifications is essential: MCP, MCSE Experience in MS Exchange, MS Active Directory (AD) and Group Policy (GPO) is requiredExperience in VMware and Citrix XenApps environment would be advantageous. Experience operational role in a 24-7 organisation is an asset.Experience in MS Systems Centre Configuration Manager (SCCM) and Systems Centre Operations Manager (SCOM) is preferredExperience in Storage technologies is preferred Experience in Cisco Ironport, Symantec mail gateway and Barracuda is preferred Experience in Office 365, Azure AD is preferred Knowledge of Health & Security Industry IT Operations would be a strong benefit. Proven expertise in Server Administration (Microsoft) Excellent knowledge of server hardware (including SCSI, RAID and I/O topology) Excellent knowledge of Microsoft's Active Directory and Microsoft Exchange Excellent knowledge of storage hardware (including Fiber channel, clustering, etc.) Must have an understanding and working knowledge of PC based equipment and common PC based applications Working knowledge of network management tools like SCCM and SCOM, or other industry standard monitoring systems would be advantageous. Advanced knowledge of networking (including WAN topology, mixed LAN/WAN operating system environments, DNS/WINS/DHCP, firewall solutions and network load balancing)
Skills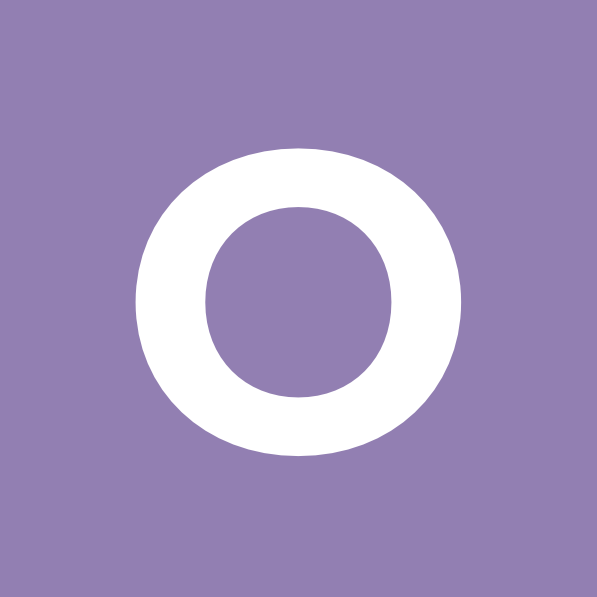 System Support SpecialistResponsibilities · 3 x Rotating shift to cover 24hr from Monday to Friday· Providing trading support for traders/clients across calls, and messaging systems.· Work directly with traders/clients to build a trusted relationship and provide timely technical/functional support· Liaising with respective vendors to resolve issues and provide updates· Analyse the calls, communications and incidents to evaluate the resolutions. · Review the delivery of the services and ensure Read more
the best practice is enforce across the client communications, incident progression and investigations. · Document IT manual and other procedures etc.· Participates to release cycles for functional validation on staging/preproduction and production environments;· Review release and coordinate around deployment/post release checks· Global Market access (connectivity, protocol definition issues, latency analysis)· Perform system administration on respective applications that are in place.· Occasional weekend work (Sanity Check, Major Release Patch)·Ad-hoc job responsibilities assigned by your department headQualifications and Experience · Flexibility/Adaptability in working hours to cope with the business and team's needs· Capability to cope calmly with stressed users facing system issues· Strong sense of issue ownership and business accountability· Willingness to learn· Interest to work in financial IT and learn the business.· Good personal organization to follow up simultaneously a very large number of support issues· Experience in application and functional support across trading system in a production environment. · Experience in networking technologies (Cisco, Arista)· A strong analytical and proactive mindset in problem-solving, especially when it is time sensitive and under pressure. · Financial trading experience is highly preferred, ideally in the Derivatives Trading space. · Excellent communication in English and interpersonal skills, and Mandarin speaking skill are preferred.· Knowledge of MAS Technology Risk Management· Knowledge of MAS Outsourcing Guidelines· Preferred IT Skill areas include: o Server Hardware and technologieso Office 365 technologies and applicationso MS Windows Server networking services (AD, IP protocol, DNS, DHCP, WINS, WSUS, etc.).o MS-Windows server OS, all versions and Unix or open source alternatives.o Scripting (shell, PowerShell, VB, or any other)o MS Windows Server networking services (AD, IP protocol, DNS, DHCP, WINS, WSUS, etc.)o MS Client OS, all active versions.o Networking – specifically LAN server switching, both physical and virtual.o Backup & DR solutions and recovery technologies
Skills Why You'll Love CiscoWe change the World, you will become passionate about your employer and the brand you represent. Everything is converging on the Internet, making networked connections more meaningful than ever before in our lives. Our employees' groundbreaking ideas impact everything imaginable, from entertainment, healthcare, and education, to public and private sectors, smart-cities, and everyday devices in our homes. Here, that means we will take creative ideas Read more
from the drawing board to dynamic solutions that have real world impact. Cisco is evolving a rich solution portfolio of next generation software, hardware, and services to meet customers' changing business requirements in the digital economy.What You'll DoThe Solutions Integration Architect (SIA) is a critical customer facing role that requires the instinctive ability to recognize gaps in customer capabilities and translate them into business requirements and an execution strategy. The solutions typically span horizontally cross architectural boundaries and may call for development of new solutions where none exist and clearly target solutions to business challenges and drive outcomes in the customer environment. You are responsible for the development of the overall vision that underlies the customer centric solution, and play a primary role in the design and implementation of that end-to-end solution. You are expected to transform single solutions into repeatable solutions that can be used across a larger customer base.To be successful, you will be expected to establish deep and strategic customer and industry relationships. You will collaborate with and influence senior level executives in top customer accounts across other Cisco organizations and in recognized industry forums. You are also responsible for engaging and influencing multiple constituents across the Customer Experience organizations.Key Responsibilities:Recognize opportunities that are possible and practical leading to a longer-term account strategy and roadmap.Executes and implements by leading cross-services delivery organizations for AS-wide engagements.Clearly illustrates the value of Cisco services to the customer by aligning Services' skills, efforts, and deliverables directly to the business, operational, or transformational outcomes objectives for beachhead accounts or large accounts.Manages business constraints for implementation.Lowers customer risk and leverages customer assets by consolidating and reconciling inter-operability requirements, refining and validating dependencies, and confirming readiness for transformation (multiple customers, vertical, or segment, existing solutions).Applies understanding of Cisco horizontal, or cross-architectural, solutions to develop repeatable business level proposals.Uses multiple technologies to create vertical- / segment-specific solutions for our customers as needed.Creates delivery cohesion by coordinating and orchestrating the multiple services being delivered into a single effort/outcome.Creates opportunities by identifying gaps in customers' capabilities and relating them to business and technical architectures (solutions).Creates foundations for success by formulating high-level implementation and migration strategies.Transforms process, operational, and business architectures into technology enablers.Partners closely with Program Managers to own the project life cycle, from initial kickoff through requirements analysis, design, and implementation phases for projects within the solution area.Owns business solution roadmap for assigned customers.Surveys market landscape for solution insights, direction, vendors, and methods.Drives business development life cycle by serving as a SME to help identify and qualify business development opportunities and influence incremental growth.Develops and maintains vendor and partner relationships across the ecosystem.Builds and maintains repository for deliverables, methodologies, and engagement collateral to enable leverage and re-use.Provides direction to and coordinates efforts of engineers and Solution Architects across all Services.Actively guides Services Sales pursuits to closure and takes direction from Theater Leads, SDEs, and Enterprise Architects.Who You'll Work WithCisco's Customer Experience (CX) team is one of the highest growing areas at Cisco. Passionate about the management and automation of customer's hybrid IT, consultants work with some of the largest and thought-leading customers in the world. This Professional Services group helps build solutions, leads implementations, and enables customer self-sufficiency on market-leading Cisco software products.As a SIA, you will report directly into the Theater Delivery Team and be in charge of the installation, integration, customization and delivery of software products focusing on cloud and networking orchestration and automation. There will be significant customer interaction including on-site delivery for POCs, Production-Pilots and Production deployments.Who You AreYou have experience in designing, deploying and maintaining Enterprise networks, as well as deep knowledge in network configuration of Enterprise and Data Center products, routers and switches.You integrate systems to multiple enterprise applications.You transfer knowledge of implemented software and processes to customer in hands-on sessions, and by creating customer-facing documentation.You are able to explain technical issues and present information in a concise manner to both technical and non-technical personnel.You maintain effective working relationships with assigned customers and project managers.You effectively work independently and as part of a team to implement solutions for customers.You generate network configurations from Low Level Design for highly complex networks.You plan and execute highly complex Network Upgrade and Network Migration activity.You have a University degree and 8+ years of experience in network engineering or a telecommunications support environment.You are skilled in communication, conflict management, negotiation, presentation/demonstration, and written communication.You have excellent troubleshooting skills.You are a trusted advisor to customers and the business.You can create technical documents, such as method of procedures, solution design, installation procedures, testing procedures, troubleshooting guides, etc.You possess knowledge of regulatory environment, policies, and industry requirements specific to customers served (i.e. HIPAA, FISMA, Sarbanes-Oxley, etc.).You deliver long term, strategic business relationships that bring business growth results.You have Financial Acumen – understand finance and P&L process and standards.Desired Experience:You have deep expertise of OSI Layer 2 (Spanning tree, vPC, Fabric Path, EtherChannel, VLAN, etc.), Layer 3 switching/routing (OSPF, EIGRP, ISIS, BGP, MPLS, IPv4/6), DNS/DHCP WAN/ISP, network virtualization (N1kv, VRF), basics of higher layer protocols: SSL/TLS, HTTP, real-time traffic (voice/video), NFS, database access protocols.Extensive experience in Cisco's Data Center Product Line: Nexus Products (N9K, N7K, N5k, N2k, N1kV), Catalyst products (65xx, 49xx switches).Advanced degree or certifications strongly preferred (CCIE).Why CiscoAt Cisco, each person brings their different talents to work as a team and make a difference.Yes, our technology changes the way the world works, lives, plays and learns, but our edge comes from our people.We connect everything – people, process, data and things – and we use those connections to change our world for the better.We innovate everywhere - From launching a new era of networking that adapts, learns and protects, to building Cisco Services that accelerate businesses and business results. Our technology powers entertainment, retail, healthcare, education and more – from Smart-cities to your everyday devices.We benefit everyone - We do all of this while striving for a culture that empowers every person to be the difference, at work and in our communities.We are an equal opportunity employer and value diversity at our company. We do not discriminate on the basis of race, religion, color, national origin, gender, sexual orientation, age, marital status, veteran status, or disability status.
Skills

Roles & ResponsibilitiesAnalyse and evaluate existing SCCM configurations and strategyDetermine and implement best practices for the engineering, configuration, administration and support of SCCMCreation and managing of SOE image for windows 10Upgrade of windows 10 versions to latest release through Patching.Design and implement business applications/packages into the SCCM application frameworkAssist desktop engineering with SCCM Windows desktop OS deployment and automated build processes, including performance tuningProvide extensive troubleshooting in the Read more
installation and configuration of SCCM and diagnose SCCM desktop deployment issues (defects, errors, inconsistencies in system function, outputs, etc.) and perform root cause analysesRemediate issues through controlled and organized incident management processesDesign and implement software packaging and patching strategies for windows desktopsAssist in the conversion of existing automated deployment tools and processes into SCCMProduce basic project plans and root cause analysis documents; report progress to managementDevelop partnerships and collaborate with key support, architecture, engineering, and security teamsProvide internal team support, guidance and mentorship with the engineering and support of SCCMStrong knowledge in design, implementation, troubleshooting of Citrix Presentation Server, XenApp and Xendesktop. Have performed Citrix upgrade and farm migration from planning through implementation.Experience with Provisioning Services on Windows 2012, Hyper-V and NetScalerWindows Server 2003/2008/2012 TroubleshootingParticipate in on-call roster Requirements5+ years' experience in SCCM Administration, Application Packaging, SOE design and support of systems that support 5000+ users3+ year experience supporting multiple Citrix environments in a global environmentStrong exp in Patching Desktops and Servers to maintain complianceExperience with Microsoft server 2012, Windows 7 and Windows 10 operating systems, desktops, print servers, printers, MFDs, plotters, Java, Adobe, VMwareFamiliarity and understanding of Active Directory, Windows GPO, WINS, DNS, DHCP, and TCP/IPAbility to work on Package Distribution, Patch management and release management troubleshootingIn-depth working knowledge of the Windows environment with at least 5+ years of Windows administration experience and a strong understanding of network conceptsAble to independently analyse and identify comprehensive solutions considering all functional implications while developing a workable solutionExcellent interpersonal skills in areas such as teamwork, facilitation and negotiation.*Interested candidates, please apply by sending your resume in MS Word format. By submitting your application, you agree that your personal data will be collected for recruiting purposes. We regret that only shortlisted applicants will be notified.Registration No. R1333447EA Licence No. 18C9464
Skills

Roles & ResponsibilitiesOur client, an international bank with regional infrastructure team in Singapore is looking to hire a Senior Systems Administrator to join their regional team.Responsibilities :Ensuring high availability of all Enterprise Wintel servers in the region.Configuring and troubleshooting of Windows Servers (2008 R2, 2012, 2012 R2, 2016).Configuring and troubleshooting various brands of storages such as Lenovo, IBM, HP, DELL, etc.Providing support and administration of Active Directory servicesConfiguring Read more
and troubleshooting of VMware Products.Upgrading, Migrating, Patching VMware products.Providing day to day support and troubleshooting of Enterprise Windows serversRequirementsMin 7 yrs of experience with min 5 years in Wintel systems engineer, support, troubleshootingHas extensive experience in supporting complex Enterprise Wintel and VMWare environmentProven Experience and knowledge in Windows AD, DNS, DHCP, VMware, Citrix, Veeam, Veritas are advantages.Possessed excellent problem solving & positive learning attitude.Good communication skillsStrong analytical skills
Skills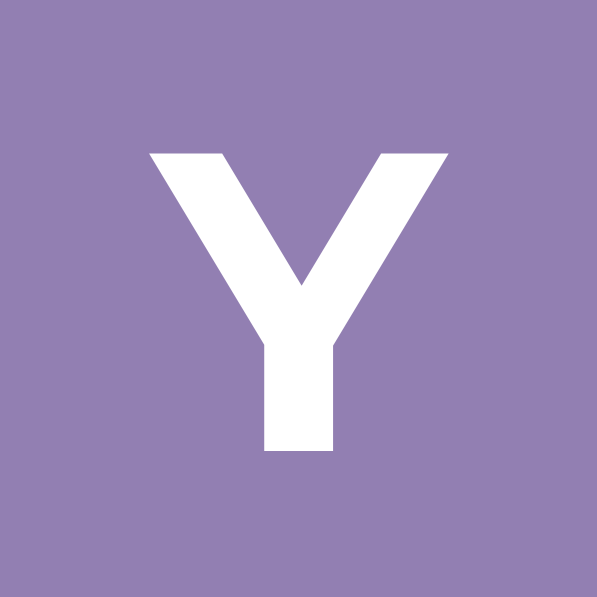 Roles & Responsibilities• To install, configure, update and maintain server software/ hardware• Provide daily support for internal staff on all IT related issues• Provide daily support for staff request on password reset, email group access and folder access rights• Support network and secure printing.• Assit on WMS, RPA, Freight System support and troubleshooting• Support customer on EDI and SFTP application and setup• Liaise with Japan on EDI, SFTP Read more
and API creation, termination and troubleshooting• Coordinates and works with vendor on IT maintenance and repair• Supporting File Server which is Linux Platform.• Reviewing internal process/system and suggesting improvements• Bridge the gap between user needs and internal system• Support department level in all IT related projects• After office-hour standby duty.Requirements• Minimum Degree/Diploma in IT or its equivalent•At least 2 - 3 years' experience in similar job scope•Positive attitude, self-motivated and possess high level of initiative•A Team Player• Operating Systems: Windows Server, Windows 7/8/10• Software: MS office Suite• Hardware: Servers, PC, IP Phone, Wireless access• Access point and printer configurations.• Networking: TCP/IP, DNS, DHCP, Ethernet, WAN, VPN.• Languages: Excel Macro and VB
Skills Role: IT System Administrator Location: West Working days/hours: Monday to Friday / 8.30am to 6pm Job Responsibilities: Provide technical support & resolution to in-house IT problems, incidents, issues, requests and queries. Liaise with vendor / in-house software team as required to resolve issues in a timely manner. Provide end-user support to hardware, servers and network issues. Provide support for APAC users.Job Requirements: Diploma/Degree in Computer Science/Business Computing/IT Management Read more
At least 3-5 years relevant experience in IT/Networking industry providing server & network operation support and administration Familiar with network LAN cabling, Cisco router, Cisco switch, Firewall, PABX, etc. Experience with deploying and maintaining network infrastructures, VMWare. Understanding of TCP/IP networking, DNS, DHCP, and other networking protocols. Prior working experience supporting a headcount of more than 300 users added advantageInterested candidates please apply via [Click Here to Email Your Resume] or call 6427 8689 to discuss further. Thank you and all the best in your job hunt.
Skills

Roles & ResponsibilitiesThe Windows Server Engineer is a technical specialist working as part of a Wintel Enterprise Operations Team. The Team provides to an enterprise level client base responsible for incident resolution, processing of change requests, and contributions to problem management for all Wintel platform cases. The candidate will ideally be qualified to an MSCA/MCSE/MCITP level or possess a similar proven track record of experience.Role: 24x7 support/ Shift Read more
Based.Position Objectives:Resolving third level support cases; 90% of which will be resolved without escalation.Escalating to the relevant team as required, promptly following procedures and ensuring management is updated accordingly.Ensuring the Client and delivery team is up to date at all times on incident progress.Maintain, troubleshoot and co-ordinate replacement of faulty hardware.Involve in the execution of Client Change Requests in a timely manner as planned by Client Service Partner and Infra Delivery teams.Escalation of critical issues/outages to Delivery Team Management as per procedures.Provide detailed feedback to team members on all incident resolutions, ensuring full details are documented and entered into Knowledge baseDaily review and action of open cases; updating Operations Management on current cases and their status as appropriate.Update Operations team on any projects being worked on.To provide comprehensive handovers to peers at the end of shift.Attend Daily Operations and Change Review Meetings as required.Log cases to 3rd party vendors requesting assistance on unresolved issues.Compliance - Working with Client base to organize and schedule compliance items such as hardware and software updates including firmware revisions and OS and Sub-Systems patching.RequirementsTechnical Skills6 years of excellent knowledge of Windows 2008, 2012 and associated platform(s) and/or tools4+ Years of experince VmwareGood knowledge and experience in Active directory forest and multiple domain trustsGood knowledge in Microsoft clusteringExperience in DHCP and DNSKnowledge of Storage technologies, virtualisation like VMware, MSSQL and Citrix (useful)Excellent debugging and problem analysis skillsExcellent interpersonal skills, self-motivation and the ability to work in a teamAbility to manage large projectsAcknowledged expert in their fieldEA License No. - 14C6941 
Skills Roles & ResponsibilitiesResponsible for day to day Operations and administration on network & security infrastructurePerform Installation, configuration and maintenance of network equipment and network operating SystemResponsible for network design and security particularly trouble shooting and/or debugging network related problems.Good Knowledge troubleshooting, problem identification, problem resolution and/or resolution recommendation activities tofirst- and second-level teamsManaging of Cisco Security devices;ASA appliance 5555-X and 5585-X, Juniper Net screen & (including virtual firewall Read more
contexts) , Checkpoint FirewallManaging of Cisco Data & Security Devices; ASDM, CSM and DCNMManaging of Servers; AAA, SNMP, Syslog, NTP, DHCP, FTP, DNS, IPS, VPN, AAA, DNS, DHCP, load balancersManaging of Cisco Routers and Switches Catalyst 6500,4500,3750,2960 & 3560 SeriesManaging of Alcatel Switches Omni Switches 6850 & Omni Switch 9000Significant exposure to TACACS+, Radius, and Cisco Access Control SystemNetwork consulting for new projects.Implementation of new solutions and risk mitigation techniquesReceipt, evaluation and implementation of inbound Network Access user and device provisioning/de-provisioning service requestsExperience in managing Wireless Environment with WLAN Controller.Experience in managing Network Access ControlAssets risk measurement and Mitigation/Minimize riskNetwork security issue resolving approachAlignment with security governance teamPerform maintenance of the network authorization infrastructure as well as network backup system.Maintains inventory of equipment and parts as well as documentation of vendor activates.Develop and documents systems standards for computer and network device.Recommend and schedule repairs to the LAN/WAN and ensure timely user notification of maintenance requirements and effects on system availability.Strong networking background and experience, with the ability to do troubleshooting of both access control and network related problems.Troubleshoot networks, system, and applications to identify and correct malfunction; other operational difficulties and provide telephone and internal users.Requirements5+ Years of Strong network experienceGraduate in Bachelor's degree of Computer Information System or related field.Preferably with one of the given Certification - CCNA/CCNPInterested candidates, who wish to apply for the above position; please send in your resume to [Click Here to Email Your Resume] and attention to RNSOnly shortlisted applicants will be notified by our consultants.Capita Pte Ltd | EA license no.: 08C2893Sia Shin Yong | REG No : R1547214
Skills Roles & ResponsibilitiesBASIC UP TO $4800+VBPASIR PANJANG MRT3-4 YEARS OF RELEVANT EXPERIENCEOur Client Is A Multi-National Logistics and Warehousing Service ProviderResponsibilitiesResponsible for planning, designing, configuration, installation, implementation and maintenance of network/server infrastructure.Responsible for installation and maintenance of VMWare, Windows server, backup, PABX, web server, Linux and Azure cloud management.Responsible to ensure performance and security of all servers and network infrastructure.Responsible for IT inventory, user training and helpdesk support Read more
for PC, printer and phone, and troubleshoot IT related issues.Document and maintain any IT documentation regarding IT infrastructure, procedures, user support issue and resolution.Collaborate and liaise with vendors in resolving problems or rolling out new services or applications.Manage any IT infrastructure related projects.Vendor Management and assist the IT Manager to collate APAC IT budget requirement.Use the ticketing system to resolve issues for users.RequirementsRequirementsMinimum Diploma/Degree in IT or relevant fields.Minimum 3 years of experience in network, windows server management, Linux and firewall including Meraki, Juniper and FortiGate.Hands-on experience on Windows Server 2003/2008/2012, Microsoft Exchange 2010 and Symantec Backup Exec.MCSA/MCSE certification will be an added advantageHands-on experience on Cisco switches configuration with CCNA certification.Familiarity with networking infrastructure, including: TCP/IP, DNS, DHCP, VPN remote access, IPsec, BGP and other protocols.Knowledge in Redhat Linux/Ubuntu system, administrations and management will be an added advantage.Interested applicants may apply by sending in your updated résumé (in MS Word format) to Gordon Ang (EA Personnel Registration No: R1548181)[Click Here to Email Your Resume]or call your friendly Consultant, Ang Kok Wee Gordon (Reg. No.: R1548181), at 6590 9941 for a confidential discussion. or Click the "Apply Now" button at the bottom of the pagePlease include the following for priority processing:Reason for leaving each employmentLast drawn and expected salaryNotice or availability periodWe regret only short listed candidate will be notified.By submitting any application or résumé to us, you will be deemed to have agreed and consented to us disclosing your personal information to prospective employers for their consideration.Ang Kok Wee Gordon (EA Personnel Registration No: R1548181) EA License No: 05C3451 (Achieve Career Pte Ltd)
Skills