Sign in or register for a JobTech account.
Jobs that require

e-commerce

skill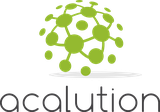 Wine.Delivery is a promising e-commerce startup and a trademark of Acalution Pte. Ltd.. It is a first class fully automated online marketplace for wine and spirits. We serve the Singapore wine market with a wide variety of wine and an outstanding online shopping experience. All wines are delivered directly to the customer's doorstep with utmost care through dedicated drivers in a fully professional manner at the perfect storage temperature.
We are looking for a self-motivated and experienced candidate with software engineering background to join our agile team!
Your Role:
• Design, develop, test, deploy, maintain and improve Wine.Delivery e-commerce site
• Design, develop, test, deploy, maintain and improve REST API for Wine.Delivery mobile app
• Work with Project Lead/ Manager to propose technical solution
• Actively participate in Scrum ceremonies
Requirements
• At least 3 years of experience in PHP and MySQL
• Proficient in Web technology stack (JavaScript, jQuery, CSS, HTML) and Magento
• Candidates with knowledge in Git source control, Payment Gateway integration, Elastic Search and Containerization Technology (eg. Docker) will be preferred
• Experience in AWS and React is a plus
• Fast learner, self-motivated, team player and detail-oriented
Why join us?
Acalution is a great opportunity for you to realise your potential. As the business grows, we are acutely aware that our people are the backbone of the company and hence are dedicated to rewarding contribution, diversity, excellence and commitment.
If finding solutions to complex problems, learning continuously, and driving change excites you, then let's have a chat. We are saying it's going to be worth it.
Skills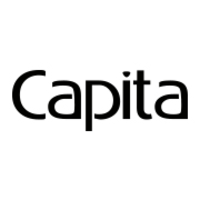 As the CIO, you will lead the design, implementation and evaluation of the core platform and oversee its development. You will be expected to meet with key stakeholders including partners to help translate system and platform integration requirements into actionable items for the development team. You are to ensure that technologies are used efficiently, profitably and securely. This role reports to the CEO.
Therefore, coming from a mid-large sized organisation and working as a Head of Development, Chief Information Officer or Head of IT position previously would be advantageous. Aside from technical responsibilities, the CIO's responsibilities will also include implementing and managing the company's relationships with 3rd party suppliers, external creative agencies and vendors.
Responsibilities
Overseeing IT Policy, Process Flow, KPI, Team Structure and Vision Development
Team leader and owner of the overall design and architecture of the core platform.
Drive the vision and overall strategy of the Marketplace, AI and Microservice platform
Full Software Development Life Cycle (SDLC) including roadmap planning, requirement
specification, systems design and integration.
Manage a team of geographically dispersed in-house and outsourced developers.
Technical Strategy - creating and maintaining the company's strategy in line with stakeholder needs and in keeping with current best practice
Be effective in growing this team up to 60+ FTE's over the next 20 months
Work with internal and external partners to integrate systems.
Ensure data security and system uptime.
Reporting directly to the CEO, produce monthly / quarterly reporting for both clients and the
management team
Manage relationships with partners/vendors, customers and internal stakeholders
Champion the company and its products at speaker events and conferences
Requirements
Bachelors or higher degree in Computer Engineering, Supply Chain or MBA
At least 12 years of solid technology, team management and architecture experience 5+ years
Java/J2EE programming experience
5+ years relevant experience as a Technology Lead/Architect
New Product developing experience in Supply Chain or Ecommerce industry
Strong understanding in object-oriented concepts, design patterns, and algorithms
Domain knowledge of Data Analysis, AI, Machine Learning, Smart Cities, C2/C4i, Telematics/M2M, IoT, Environmental Monitoring solutions
Familiarity with Scrum / Agile development frameworks
Expertise troubleshooting data quality issues, analysing data requirements, and utilizing big data systems.
Ability to demonstrate strong collaboration skills and strategic thinking
Experience working with geographically dispersed teams
Excellent cross-cultural verbal and written communication skills
Interested candidates, who wish to apply for the above position, please send us an updated copy of your resume to tech@capitasingapore.com

We regret to inform that only shortlisted candidates will be notified.
Skills
Roles & ResponsibilitiesAbout ZilingoSince being founded in 2015 by former McKinsey consultant Ankiti Bose, and ex-Yahoo engineer Dhruv Kapoor, Zilingo has advanced from being a purely online marketplace, to an all-encompassing ecosystem that unlocks value across the supply chain.Our businesses include B2C & B2B Marketplace, Private Label as a Service, E-POS & Inventory Management, Trend Forecasting and Fintech. Each business complements the other, creating compounding benefits for the Read more
platform.We've grown exponentially on the back of the platform strategy, making us one of the most successful and fastest growing startups in all of Asia. Headquartered in Singapore, we have offices in Thailand, Indonesia, Philippines, Hong Kong and India.We are on the lookout for great people with the passion and commitment to bring Zilingo into bold and innovative new places. This is an exciting opportunity to join Zilingo Global Business team.Reporting to the Head of Crossborder, you will be responsible for: Responsible for growing sales revenue by generating new business and client relationships across the region, maintaining and adding to the productive pool of referral relationships.Seller management through means of callings and meetingsAnalyse Merchant performance to identify potential Merchants and Assortment for further growthCoordinate across functions and teams to set up processes and drive Merchants toward sales and assortment targetProviding sellers with holistic, timely information, advice and recommendations tailored to their existing needsPlan continuous business process improvement to increase marketplace Merchants performancePlan process scalability on market place operation through automation and better processesCreate and maintain communication to sellers effectively and efficientlyEnsuring pricing competitiveness, assortment, stock availability of key merchants onsite Requirements In order to succeed in the role, you should ideally have:At least 1-2 years' of work experience in e-commerce/retail, ideally in Fashion/ BeautyStrong analytical acumen and ability to generate and evaluate analysisProblem-solving skills and ability to manage multiple priorities effectively and efficientlySuperb business acumen with a desire to manage your own businessA proven track record of successful negotiations and account managementExcellent written and oral skills, strong organizational communication skillsStrong team work and interpersonal skillsMust be fluent in conversational/written English and KoreanThis Role includes frequent travel to neighbouring countries as well as participating in events around the region
Skills Roles & ResponsibilitiesThe EmployerThe Employer is one of the leading European brand of fast fashion apparel and accessories. It operates several large retail stores in Thailand and is known to provide its customers an exceptional retail experience. Its innovative designs and materials and affordable price ranges have made it an iconic youth brand globally.In Thailand, the company would like to build an additional online channel to reach out Read more
to its customer base. It is in the process of building a core team that will conceptualize, design, build, deliver and manage the online business and is interested in bringing on board a professional merchandising professional to join the team as:Position:Merchandiser (Fast Fashion) - OnlineJob Code:EXP/MERCH/FF/TH/0119Location:Bangkok, ThailandRequirementsResponsibilitiesIdentifies and builds online product assortments, exclusive promotions and be an expert ine-commerce landscapeBuilding weekly / monthly merchandise calendar while maintaining an acute awareness of the competitive landscapeCommunicate with key cross functional team, and drive seasonal business and assortment strategy to meet financial targets and customer expectations.Creates content boxes, stories and collections, that features relevant content and complementary productsSuggests products for email marketing and social media postIdentifies opportunity and implements product photography changes together with the Online visual teamContinually review merchandising of top-sites, navigation and listings and proposing new attributes per category and optimizing site navigationReviews the new-in list, ensuring the site is representative of key productsMonitors intake daily and weekly to make sure all products are going online in a timely mannerMonitors live sales to identify fast sellers on the day and take action as required to maximize salesReviews daily and weekly sales trends, identifying areas of weakness, proposing and taking action to increase salesRequirementsBachelor's degree from a reputable university4 – 6 years of experienceE-commerce / Digital Global Merchandising – experience in development and execution of global e-commerce or omni merchandising strategiesFinancial Acumen – knowledge of and ability to impact financial outcomesStrategic and Analytic Thinker – thinks strategically, conceptually and creativelyProblem Solving Skill – ability to define problems, collect data, establish facts, draw valid conclusions and provide solutionsDealing with Ambiguity – experience working through significant change and transformationTeam leadership – has influenced cross-functional teamsCollaborative – proven ability to work in an environment where collaboration with cross functional partners is a key focus (brick-and-mortar merchandising, visual merchandising, marketing and communication, customer service)Customer Focus – Understand customer needs and pain pointsPossess excellent written and oral communication skillsStrong computer skills that includes use of spreadsheets, documents, and multiple internal programsAble to work in a high speed, multi-tasking and work-load environment while maintaining composureApplicationPlease apply with a detailed CV (preferably including details on Education & Training, Key Skills, Detailed Work Experience, Language Skills, Professional Referees, Recent Photo, Current/Expected Salaries and Contact Details) to [Click Here to Email Your Resume].Kindly state the position and Code as the subject of your email. We regret that we would only be in a position to respond to shortlisted candidates.
Skills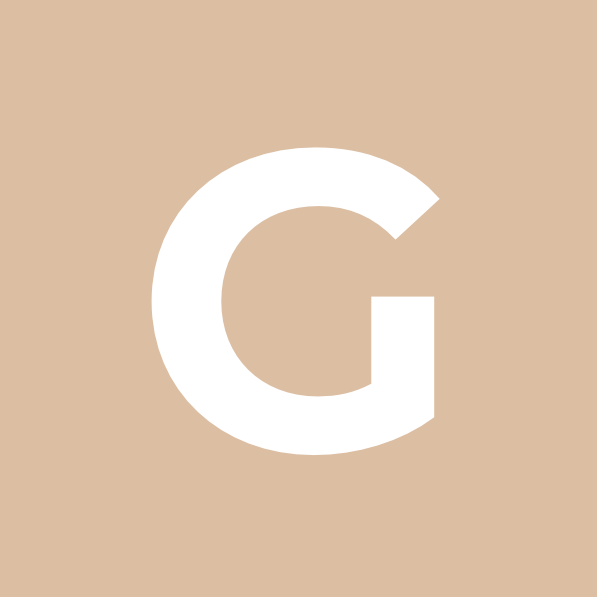 Roles & ResponsibilitiesCompany overview:Google is not a conventional company, and we don't intend to become one. True, we share attributes with the world's most successful organizations – a focus on innovation and smart business practices comes to mind – but even as we continue to grow, we're committed to retaining a small-company feel. At Google, we know that every employee has something important to say, and that every Read more
employee is integral to our success. We provide individually-tailored compensation packages that can be comprised of competitive salary, bonus, and equity components, along with the opportunity to earn further financial bonuses and rewards. Googlers thrive in small, focused teams and high-energy environments, believe in the ability of technology to change the world, and are as passionate about their lives as they are about their work. For more information, visit www.google.com/careers.The area: Google Marketing Solutions (GMS)When our millions of advertisers and publishers are happy, so are we! Our Google Marketing Solutions (GMS) team of entrepreneurial, enthusiastic and client-focused members are the "human face" of Google, helping entrepreneurs both individually and broadly build their online presence and grow their businesses. We are dedicated to growing the unique needs of advertising companies. Our teams of strategists, analysts, advisers and support specialists collaborate closely to spot and analyze customer needs and trends. Together, we create and implement business plans broadly for every type of businesses.The role: Account Strategist, Google Marketing Solutions - SingaporeBusinesses that partner with Google come in all shapes, sizes and market caps, and no one Google advertising solution works for all. Your knowledge of online media combined with your communication skills and analytical abilities shapes how new and existing business grow. Using your influencing and relationship-building skills, you provide Google-caliber client service, research and market analysis. You anticipate how decisions are made, persistently explore and uncover the business needs of Google's key clients and understand how our range of product offerings can grow their business. Working with them, you set the vision and the strategy for how their advertising can reach thousands of users.Additional Role Description:As an Account Strategist in this fast moving environment within Southeast Asia, you are in charge of a portfolio of high potential small and medium-sized advertisers in Singapore. Providing them with outstanding consultancy services, you will help advertisers grow their business and maximize their returns through a combination of one-to-one and scalable outreach or support.You will work in partnership with existing Google Ads advertisers to understand their strategies and increase their understanding of Google advertising solutions. You will provide them with tactical implementation and maintenance support of their Google Ads accounts.Responsibilities:- Analyze and prioritize accounts in an assigned portfolio to proactively identify opportunities and pitch recommendations to advertisers. Improve campaign performance and maximize opportunities through consultative approaches via email or phone.- Drive growth for Google, be accountable for team's quarterly goals. Communicate effectively with clients across the Southeast Asia region.- Develop detailed Google Ads campaign proposals for new advertisers as well as execute quick optimizations with a high degree of quality. Keep advertiser objectives in mind (this includes developing keywords, advertising texts, placement sites and other campaign parameters or features suggestions).RequirementsMinimum qualifications:- Bachelor's degree or equivalent practical experience.- 1 year of experience in sales, media, advertising, e-commerce or search.Preferred qualifications:- Experience working in Asia or Southeast Asia.- Proven ability to work in a team and take initiative.- Detail-oriented with the ability and willingness to quickly complete large volumes of work with high quality.
Skills
Senior Java Engineer We are hiring an experienced Java engineer in a senior role. BullionStar offers a versatile environment with varying tasks in an exciting industry. The Java Engineer role will have the following responsibilities: Software Engineering/Programming - Design and develop back-end systems in our e-commerce platform. - Automate testing, deployment and monitoring. - Collaborate with the CTO and our front-end team to implement the product development roadmap. Read more
Skills and Characteristics - Self-motivated: You are expected to manage the different priorities of tasks assigned to you and manage your own time. - Ownership & Responsibility: You are required to drive changes and improvements taking full ownership from idea to implementation.- Responsible: You are expected take responsibility together with the rest of the development team to develop and manage software long-term. Qualifications and Requirements - Minimum 3 years of relevant working experience in Java, Spring and MySQL (or any relation database). - Experience developing web and stand-alone applications in Spring technologies such as: Spring Boot, Spring REST. - Experience in managing and troubleshoot Linux systems. - Proficient with spoken/written English. Nice to have but not essential to the success of your application :- Experience in Javascript and HTML5. - Experience in unit testing framework, test driven development. - Experience in DevOps and common frameworks such as Jenkins and ELK. Salary and Benefits The starting salary is SGD 3000 - SGD 6000 depending on your knowledge, experience and skills plus one month's bonus, reimbursement of medical bills and access to an employee health and fitness benefit program. The job location is at BullionStar's bullion shop, showroom and vault at 45 New Bridge Road. The position is full-time and permanent.
Skills Roles & ResponsibilitiesAs Senior Account Executive, you will work to generate new relationships by proactively reaching out to potential new partners and bringing them on board. In addition, you will work closely with our sales leadership in closing meaningful deals. Specific responsibilities include:Helping Vungle expand its products and services to new and existing partners.Providing analysis and feedback to partners on how to better monetize their apps.Creating new business Read more
leads and converting inbound inquiries into opportunities.Contacting potential clients by email/phone to create opportunities.Building strong rapport with clients to drive long-term relationships.Building a strong department culture.Requirements3-5 years of experience in Sales and/or Business Development within the mobile and tech industry (gaming, AdTech, e-commerce, or similar).Experience within online marketing sales targeting the SEA & ANZ regions, especially Vietnam.Track record of successfully achieving a sales quota.Experience building and managing a sales pipeline.Strong English communication and interpersonal skills.Ability to prioritize and maintain attention to detail.Fluency in Vietnamese a major plusApplications directly to JobsBank will not be checked as quickly. For a faster reply, please send your resume directly to [Click Here to Email Your Resume] and cite JobsBank as where you viewed our job opportunity. Thank you!
Skills Roles & ResponsibilitiesDevelop our current financial system (web and mobile based) and maintain them in accordance to predefined rulesWriting reusable, testable, and efficient codeImplementation of security and data protectionDesign and implementation of low-latency, high-availability, and performant applicationsAssists in the development of the Architecture / Design of micro services, finding area of improvements, potential risks during implementation etc.Work with support teams in resolving operational & performance issuesCreate website layout Read more
and UI by using standard HTML/CSS practicesIntegrate data from various back-end services and databasesWork with Digital Marketing team to optimise the conversion funnelLead the entire web application development life cycle right from concept stage to delivery and post launch supportShould be able to respond to technical queries/request from customers.Requirements3+ years of experience as a developerStrong proficiency with Node.js, PHP, Laravel PHP Framework, JSON, My SQL, databaseExperience with following knowledge is preferred: Android programming, IOS programming, Bootstrap UI Framework, Ajax, JQuery, ORACLE and JAVA.Experience in GIT repositories, open source tools &technologies.Understanding differences between multiple delivery platforms, such as mobile vs. desktop, and optimizing output to match the specific platformAble to work independently and a good team playerPrior experience in web and e-Commerce applications would be a plusExcellent in problem solving and love technical challenges
Skills $2,200 - $3,200 a monthEssential Duties and Responsibilities:Handles all fulfillment requests by processing all customer orders from online shopping platforms.Inventory Control: Keep track of physical inventory currently on sale.Selects most cost effective shipping method for items purchased,Handling all stock shipping, scheduling and ensuring all orders are shipped within their handling times.Sending Shipping notifications in real time to customers after all orders are finalized.Respond directly to wholesale customers on Read more
invoicing, shipping information.Handling all damage/loss claims and following up on them in a timely manner.Handling phone and email customer support in a timely manner.Following up on all orders with customers in real time.Must be able to perform duties with extremely low error rate.You must be able to work quickly with accuracy and be productive. This means working efficiently and pacing your workload out.Non-Essential Duties and Responsibilities:Takes an active role, and partners with the Web Administrator and all other team members in the day-to-day operation of the e-commerce business.Other written or verbal duties may be assigned by your supervisorContributes to team effort by accomplishing related results as needed.A desire to learn new things and to advance within the organization.Job Type: Full-timeSalary: $2,200.00 to $3,200.00 /monthEducation:Professional Qualification or Polytechnic Diploma (Preferred)
Skills Roles & ResponsibilitiesThe Marketing Team from Mighty Jaxx is looking for a special individual to fill a digital marketing executive position. Their KPI is making sure that the kickass content being pushed out by Mighty Jaxx gets shamelessly shown off to the world! They will be working closely with digital content creators to create relevant content, while focusing on providing analyses and executing solutions based on statistics. With Read more
logical thinking and a radical mind, they will play a key role in driving traffic to Mighty Jaxx-related online properties via effective digital ad strategies, strengthening the brand's online presence as a premium e-commerce destination as well as a perpetrator of urban culture.1. Develop and manage digital marketing campaigns for Mighty Jaxx and sub-brands 2. Oversee social media strategies 3. Analyse website traffic flow and provide regular internal reports 4. Attain KPIs such as improving conversion, reducing bounce rate etc. 5. Flag out or fix bugs and errors in online content 6. Continually work on the SEO of Mighty Jaxx and sub-brands' websites 7. Work with the team to create engaging and relevant content across website and social platforms 8. Implementing necessary tests to continually optimise ads and target new audiencesRequirements1. Diploma or higher in Marketing/ Digital Marketing/ Digital Communications 2. Minimum 2 years working experience in digital marketing and communications 3. Graphic design knowledge is a plus 4. Adequate experience in posting, managing and analysing ads across platforms such as Google, Facebook, Instagram and Youtube 5. A team player who is also effective at working independently and setting clear goals
Skills