Sign in or register for a JobTech account.
Jobs that require

e-commerce

skill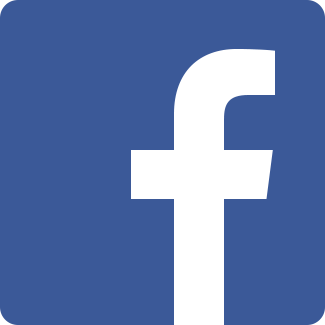 Facebook's mission is to give people the power to build community and bring the world closer together. Through our family of apps and services, we're building a different kind of company that connects billions of people around the world, gives them ways to share what matters most to them, and helps bring people closer together. Whether we're creating new products or helping a small business expand its reach, Read more
people at Facebook are builders at heart. Our global teams are constantly iterating, solving problems, and working together to empower people around the world to build community and connect in meaningful ways. Together, we can help people build stronger communities — we're just getting started. RESPONSIBILITIESPlay a primary role in rolling out holistic business strategy for the specific vertical lines of business in APAC at the regional levelDevelop detailed go-to-market strategies and communications for focus areas and associated productsCreate semi-annual plans to drive revenue growth for focus industriesCreate and activate vertical-level programs to drive solution adoption and growth for focus industriesDistill market feedback into market intelligence that informs product roadmapPartner with BPM to develop business solutions that educate and inspire internal and external partnersMINIMUM QUALIFICATIONS8+ years experience in advertising5+ years experience in a product marketing function5+ years experience working in the relevant industry of Ecommerce and/or Online TravelDemonstrated product marketing expertise at Facebook and in mobile advertisingThe ability to contribute at strategic and tactical levelsUnderstanding of our product suite, the industry, global nuances, and client objectivesAbility to set priorities, problem solve, multi-task and work independentlyAbility and desire to solve complex problems with dataTrack record of influencing behaviour at variety of levels in the organization, including cross-functional managersFlexible team player who thrives in a fast-paced, often ambiguous, environmentExceptional communication and presentation skills
Skills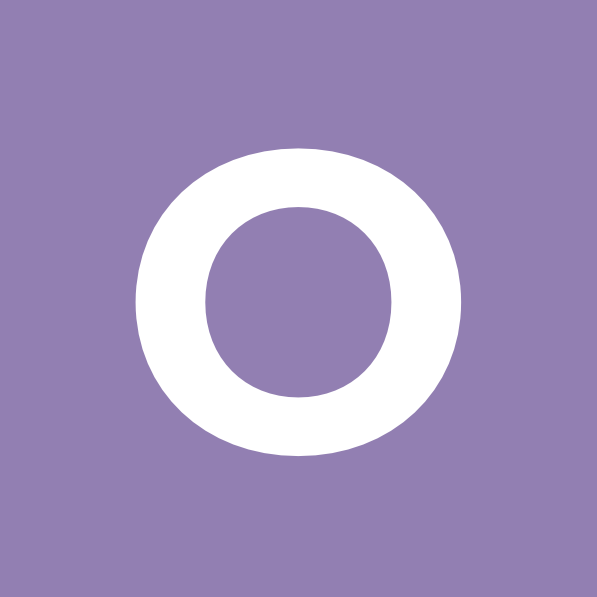 Our Client is a reputable company in the electronics components industry. Job Responsibilities include: - Management of the bottom price systems for normal and special inventory sales, including maintenance and updating of the pricing database.Preparation of bottom price order for management's approval.Computation of promoters' monthly commission and rebates for retail outlets, distributors, dealers and other customers.Work closely with various departments on customer's rebate reservation matter.Providing support for department Read more
in order issuance, budget planning and other business planning activities.Management of e-commerce businesses.Liaison with sales and marketing department in preparation of special promotion price proposals for management approval.Generation of various sales-related reports to business units and Head Office.All other adhoc duties assigned by the Manager. Job RequirementPossess a minimum Diploma in Business or relevant field.Minimum 3 years of working experience in business planning, strategic product marketing and development.Experience in production planning will be an added advantage.Strong analytical skills with excellent sense of business acumen.Strong communication and project management skills.Highly proficient in Microsoft Excel.Ability to work under tight deadline and fast paced environment.Ability to work overtime whenever required. Working Location: Labrador MRT Please submit resumes to [Click Here to Email Your Resume] with the following details in MS Word format: - Position applying for - Current remuneration - Expected remuneration - Notice period John Goh Meng Chye EA License No : 06C4642 EA Reg No : R1102621
Skills Roles & Responsibilities1) Subject matter expert on marketplaces in APAC in terms of their positioning, strengths, technology and marketing capabilities 2) Be the go-to-person for all e-commerce related work streams as part of client briefs, pitches and existing engagements 3) Expert in using the e-commerce ecosystem to fast track client delivery 4) Active participation in overall e-commerce product development to provide full-funnel visibility to clientsRequirements- At least 6 Read more
years of previous experience in E-commerce landscape - Strong analytical skills - Excellent skills in partnership and negotiation for long lasting retailer relationships that drive sales and elevated customer experience for our brand - Have a good sense of humour
Skills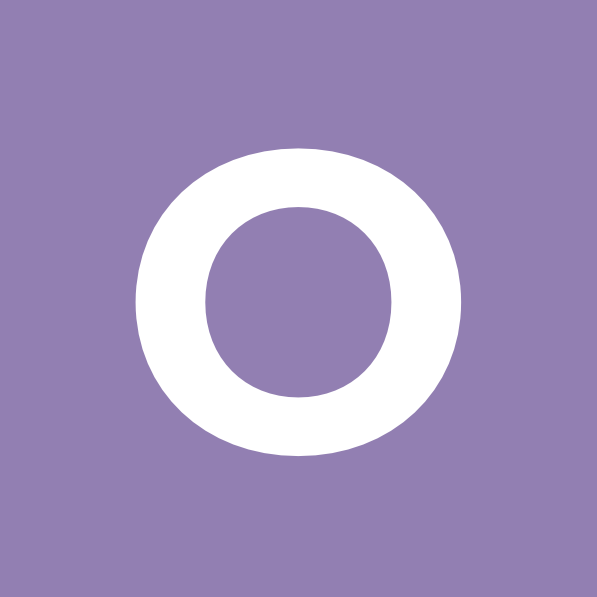 Sales Order & Document ProcessingPerform order processing for Local Sales Team, B2B Team, E-commerce platforms (Lazada & Q10) and staff purchase. Preparation of Loan Goods Form for Road Show Events. Issuance of Goods Return/ Exchange for faulty sets.Sales Personnel MattersOrganization of monthly sales meeting. Update of sales performance for sales personnel's target incentive. Updating of promoters' attendance for submission to HR department. Liaison with promoters on Home Delivery Read more
Order, stocks availability, Goods Return approval, etc.OthersLiaison with Sales and Logistics department on sales promotions, uploading of new products information, delivery schedule, barcode information, and etc. Preparation of letter for sales promotions and launch of new products. Dissemination of Stock Positions to relevant parties. Download of Stocks Advice Reports for Service Team. Update and generation of sales reports for sales and management.Job RequirementCandidates must possess at least a 'N'/ 'O'/ 'A' Level, ITE or Diploma holders. Proficient in Microsoft Excel. Independent and able to multi-task. Knowledge of SAP is an advantage. Prior experience in sales administrative support duties is preferred.Please submit resumes to [Click Here to Email Your Resume] with the following details in MS Word format: - Position applying for - Current remuneration - Expected remuneration - Notice periodJohn Goh Meng Chye EA License No : 06C4642 EA Reg No : R1102621 We regret that only shortlisted candidates will be notified.
Skills Responsibilities:Plan and strategize marketing plans to meet business objectives Work closely across channels to drive sales Work closely with partners, customers and internal and external stakeholders Ensure smooth implementation of marketing plans Track performances Make improvements and streamline processes Handle reporting and feedbackRequirements:Solid experience in strategizing and executing marketing plans to meet business objectives Proven track record in the FMCG/Retail/B2C industry Possess solid negotiation skills Creative individual with Read more
good business acumen Able to work well in a fast paced environment Possess strong communication and interpersonal skills Min. Degree in Marketing/E-commerce/Business/equivalentIf you are confident that this is the role for you, please email your resume in MS Word format stating your current and expected salary to [Click Here to Email Your Resume] We regret that only shortlisted candidates will be notified. Your interest will be treated in strictest of confidence
Skills Responsbilities: Champions digital workplace initiatives that support UOB's digital business transformation, enabling its participation in the digital economy. Works with the GTO leadership, GHR leadership, Head of CRES, IT and business leaders to establish the digital workplace vision. The digital workplace leader ensures its ongoing visibility and awareness through a well-orchestrated communications plan. Organizes and leads a digital workplace steering committee, which will plan and govern digital workplace Read more
initiatives in specific business areas and across the organization; and which will share best practices and review program progress. Works closely with the steering committee's HR member to understand employees' current challenges and experience, new roles and responsibilities, demographic changes in the workforce, globalization initiatives, changes in organizational structure, and hiring and skills requirements. Incorporates this knowledge into digital workplace planning. Works closely with the steering committee's facilities management member to create a physical workspace design that complements its virtual design. Today's workforce desires a work environment that is flexible, intelligent and connected. Develops feedback relationships to identify and clarify the consumer technology trends already present in the workplace and those that should be brought into the workplace. Establishes a methodology for consistent implementation services, such as procurement, provisioning, deployment, training and promotion. Identifies new kinds, types and sources of 'consumer-like' services to drive business innovation throughout the organization. Defines processes for the effective, integrated introduction of new digital workplace assets. Leads the development, publication and maintenance of the corporate digital workplace architecture, as well as the roadmap for its future development, that matches and supports business needs. Develops metrics that allow the organization to gauge the success of its digital workplace investments. Ensures that this data is collected, analyzed, tracked, communicated using performance scorecards, and acted upon. Becomes a visible industry thought leader on digital workplace concepts, to enhance the overall reputation of the company and attract top talent. Develops financial models that track digital workplace investments and operating costs. Additionally, as the leader of workplace technologies, he/ she leads engineering of workplace services that would including but not limited to:Operating System, end user security and management services. Software Productivity (such as Microsoft Office) services, Mobility services (Mobile apps, MDM, MAM etc.) Messaging and collaboration services (email, Sharepoint, Content based collaboration technologies etc.). Real Time Collaboration (Lync, Skype for Business, IP Telephony, AV conferencing etc.).Requirements: 18 or more years of work experience, preferably in IT management. Five or more years of progressive leadership experience in leading cross-functional teams and enterprisewide programs, operating and influencing effectively across the organization and within complex contexts. Experience in designing strategic metrics and scorecards. Strategy or management consulting experience desirable. Strong interpersonal skills. Ability to work across business lines at senior levels to influence and effect change to achieve common goals. Empathy for and identification with the leaders and employees in the organization affected by changes in the digital workplace. Demonstrated leadership. A proven track record of successfully leading complex, multidisciplinary talent teams in new endeavors and delivering solutions. Strategic technology planning experience. Experience in strategic technology planning and execution, as well as policy development and maintenance. Seriousness or presence ('gravitas') to develop a digital workplace program, as well as to sell and embed it in all levels of the business. Excellent oral and written communication skills. These skills will be used to explain digital concepts and technologies to business leaders, and business concepts to technologists; and to sell ideas and processes internally at all levels, including the board and investors. Effective leadership skills. These include team building, consensus building, the ability to balance team and individual responsibilities and achieving goals through others not directly under the leader's supervision, by working ethically and with integrity. Demonstrated knowledge of employee-facing services such as personal and group productivity tools, data discovery, intranets, knowledge management, social networks and technology support. Digital dexterity with consumer gadgets, apps and other technology services, along with the vision to see how they can improve employee agility and engagement.
Skills

Roles & ResponsibilitiesThe Infrastructure Lead is a hands-on technical position responsible for architecting, designing and implementing enhancements, deployment automation, extensions, and improvements to our platform in a cloud-computing environment. The current Platform has been implemented mainly using open source and there are various enhancements from different projects and product roadmap, the lead is required to work with solution architects and DevOps engineering team to come out with the Read more
solution and implementation that supports the requirements. Responsibilities:  Define infrastructure in collaboration with Solution Architect and DevOps engineering team.  Work closely with the teams to identify platform needs and issues.  Architect, design and build a well-architected platform in cloud-computing environment.  Architect, design and deploy cloud platform capabilities and architecture provisioning e.g. using AWS (full stack – network, load balancing, DNS, security, databases, compute, and a range of managed services)  Manage cloud-computing setup and administration.  Manage the network connectivity, firewall and access permission of the platforms.  Architect and implement the infrastructure that allows Release team to perform application release management and deployment.  Architect and create monitoring and alerting capabilities  Architect and implement infrastructure capabilities in an automated cloud world – such as backups, security tools, IAM, monitoring, etc.  Perform advanced technical troubleshooting for cloud and e-commerce environments.  Manage security updates and harden the platform.  Manage disaster recovery (multi-region), backup/BCP, and multi-cloud strategies for the platform.  Support for the production issues and work with the team to provide the root cause analysis report.  Provide documentation for the architecture and works done on the platform.RequirementsExpected skills and experiences:  Proficiency in software and systems design and architecture  Practical knowledge in Agile and DevOps environments, open source technologies and related tools.  Experience in cloud-computing setup and administration (AWS strongly preferred)  Experience deploying automation solutions in cloud environment (AWS strongly preferred)  Fluency in programming or scripting language for infrastructure related works.  Experience with a variety of open source technologies and tools in support of cross-team collaboration  Good knowledge of AWS, Jenkins, Rundeck, Java, ansible, puppet, chef, confluence, jira, git, bitbucket, or infrastructure related tools.  Good knowledge in SQL and noSQL database system.  Linux system administration experience.  Experience with automated testing or load testing tools are good to have.  Strong communication and collaboration skills.  Strong problem solving and troubleshooting skills  Operationally savvy, experience with monitoring, alerting, and analysing system metrics to identify problems and understand system behaviour  Ability to work in a fast paced, e-commerce and agile-oriented project environment  Self-directs learning of new technology applications quickly and efficiently.
Skills

Roles & ResponsibilitiesAbout Our ClientOur client, a Global Tier 1 Insurance Firm, an industry leader with proven success in brick and mortar portfolios and continuously driving superb digital initiatives.They are looking for a digital marketing manager, driving day-to-day digital operations as well as strategy, working with key partners focused on ecommerce, leveraging both internal and partner platforms to drive, optimize, and improve customer engagement through digital Omni channel Read more
campaigns, digital marketing and customer engagement.Job DescriptionThis role will be a key part of working with external partners in driving both the client's and partner online platform and services, to drive users sign-up, activation, and engagement.Our client is looking for strong experience of strong digital focus in insurance, telcos, and ecommerce will have you well positioned.This role will be part of an initial lean team, working alongside two analytics and reports managers, reporting directly to the Head of Health and Wellness, who has decades of marked achievements in establishing market share and customer retention, tenured expertise in the insurance industry, and a key pillar in driving digital initiatives.Some of the key performance indicators will be:End-to-end ownership of your digital marketing vertical: (campaign planning, execution, optimization, )Strong in current market data analyticsPartnership driven: Able to navigate internal matrix environment while working with smaller partners/SMEs ecosystemBe the brand differentiator: Shape a unique digital marketing vision amongst a crowded industryKPI driven: This role will be responsible for driving user sign-up, activation, engagement as well as driving new lead generation RequirementsThe Successful ApplicantThe ideal candidate will have:Bachelor's Degree in Marketing, Communications, and/or Business AdministrationAt least 5 to 8 years of proven digital marketing experienceStrong prior experience in driving digital marketing/ecommerce within insurance, financial services, telcos, and/or financial services will be a superb advantageExpertise in targeted analytics and measurement platforms (i.e.: Adobe, Google Analytics, DoubleClick, Atlas, Campaign Bid Management Tools)Leadership capabilities: You have successfully managed previous teams through proven successful digital campaignsPassion for revenue-driven digital marketing - strategy, development, execution of digital campaigns all have lead generation as their end goalReporting to a senior stakeholder, you will need superb senior stakeholder management skillsetWhat's on OfferOur client is a giant of industry, with a comprehensive portfolio and vision of covering its customer through best of industry service.The successful applicant will be creative, strategic, experienced, and will maximize the brand and service to highest customer engagement performance. Strong digital marketing insight is a must.The remuneration for this role will be competitive and other benefits, bonuses will be in line with the market.Contact:Valerian Anderouard (Lic No: R1761736)Quote job ref: 4059166+65 6419 5941
Skills

Roles & ResponsibilitiesThe E-Commerce Executive contributes to the growth of E-Commerce business by enhancing the customer experience,Executing customer order fulfilment and maintaining the technology and infrastructure.Also responsible for performing data analysis to generate data-driven commercial insights and managing relationships with partners.Should works in a fast-paced, digitally-centric environment ,must ensures seamless end-to-end integration of the E-Commerce business.Shoul beenergetic, collaborative and results-oriented self-starter.Must be technology-savvy, structured and is able to Read more
operate well in a team under pressure. RequirementsMust have 2+ years of working experience in e-commerce handling Indian groceries.Must have a very good knowledge about Indian groceries and vegetables.Manage operations for service excellence. Coordinate order processing, delivery and returns of customer orders. Co-ordinate with cross-functional teams on execution of brand, marketing and e-commerce activities. Manage service quality and customer satisfaction. Monitor and maintain smooth functionality of website. Monitor fulfillment of customers' orders via store pick of delivery service. Monitor sales, promotions, marketing and social media programme and activities over digital platforms. Operate and maintain existing IT infrastructure and networks based on standard operations procedures. Track and report business outcome of data-driven insights.
Skills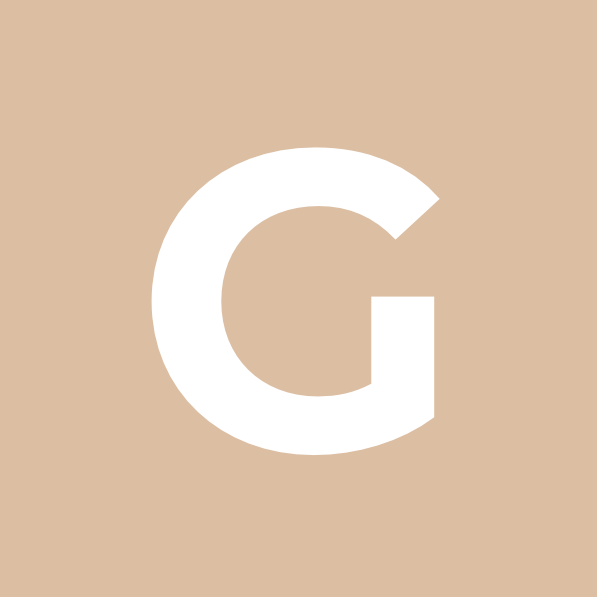 Glittering Boost Digital is a digital entertainment company. We believe that delivering best in class entertainment through innovative products built upon careful UX research, finely crafted code and highly scalable infrastructure will change the way consumer see entertainment. We love everything digital akin to the movie "Ready Player One", we believe that is what entertainment should be right now.We're looking for a Lead Designer (UI/UX) to join GBD! Read more
Working from our Singapore Office, you will play a key role in building and shaping the entertainment of tomorrow. What You Will DoEvaluate existing sites for persuasiveness, emotional design, and conversion; assess properties for usefulness, usability, visual design, content, and branding. Develop style guides and later design system(s) grounded in principles of modularity, extensibility and reusability. Design and establish key aspects of proposed experience and articulate how it reconciles with both business and user needs. Lead user testing/research sessions to identify and document meaningful patterns. Combine the user research with stakeholder interviews, to understand key success factors for projects. Lead development and refinement of personas/segmentations based on research findings and integrating them within the UX strategy and design. Provide recommendations to the client / internal team based on research findings Be great at storyboarding and visualizing concepts Excellent communications and presentation skill Create prototypes using tools such as Sketch, Invision, Principle, and other prototyping tools. Excellent layout, graphic design, branding, and illustration skills Ability to offer and accept consistent critique of design work Be part of every whole product lifecycle. Dream, Build, Run and Iterate.What We Are Looking For4+ years of experience in visual design in web and mobile application Proven experience delivering concepts, personas, user journeys, storyboards, user flows, wireframes, prototypes, etc Experience in designing for web and mobile application especially in area of e-commerce or backoffice Experience in creating high fidelity prototypes Familiar with Agile Methodology Must be able to communicate in basic Mandarin due to close collaboration with Mandarin speaking counterpart in TaiwanWhat We OfferCompetitive compensation tied to contribution, not experience or career path Grow with us as management or technology contributor Coaching our junior and peers is part of our DNA 13 Month Salary Up to 6 months performance bonus Flexi-Benefits No dress code Flexible working hour Top of the line Laptop (Windows/Mac) with dual monitor Weekly team lunch Monthly off-site team activities
Skills