Sign in or register for a JobTech account.
Jobs that require

effectively multilingual

skill

Roles & ResponsibilitiesMoleac is a fast-growing bio-pharmaceutical company founded in 2003 with headquarters in Singapore and offices in France, Belgium and Poland.Moleac has pioneered a new approach in drug discovery and development by looking for sources of innovation within traditional Chinese medicine to address gaps in western medicine. Our first product NeuroAiD™ for post stroke recovery has reached markets in 30+ countries with rapid growth dynamics and is Read more
the focus of numerous scientific research and clinical trials.Moleac is funded by private investors, has currently 40+ employees and a strong ambition to continue to growMoleac is a fast-growing multinational company with a promising pipeline of products.More info can be found at www.moleac.com / www.neuroaid.comAssociate Product ManagerLocation: SingaporeReports To: Associate Vice President, Head of Global MarketingOverall Purpose of The Job Associate Product Manager has the primary responsibility of supporting commercial performance and company brand equity by developing new marketing campaigns materials upon new data published and ensuring adequate training for staff and affiliates/partners.Job Profile of Associate Product ManagerOverall, he/she is responsible for the following key areas:Develop new promotional materials upon new data publishedDriving the implementation of the global campaign into global as well as market-specific localized campaignsEnsuring proper appropriation of materials, level of training in the organization, and collect feedback.Supporting marketing team to build the company's brand and marketing strategies to drive revenue generation.Plan appropriate internal meetings, to ensure strategy, key messages and tactics are understood and delivered.Drive the market analysis to drive successful strategy for MarketingEnsure that the effectiveness of marketing/ promotional materials/KAMs and stakeholder engagement activities are researched with measures in place to monitor effectiveness and return on investment.Ensure development of key dashboard for each asset to track progress and highlight issues. RequirementsWe are looking for a highly motivated candidate, passionate about Pharma-marketing who canDevelop scientific promotional materials and provide high standard of trainingDeliver Marketing Brand and Execution Plan outcomes and key performance indicators in line with Brand Strategies.Basic qualificationsPreferably degree in Pharmacy/Science degree, Postdoctorate would be a plusScientific AcumenStrong analytical and project management skillsCompetencies RequiredExcellent command of English (oral and written), allowing developing material, is an absolute must.Ability to speak another language relevant to client base will be an advantage.Successfully partnering and working with other functions such as Medical, Sales and Regulatory.Able to work in a team and independently with minimal supervision, self-motivated, disciplined and pro-activeCreative with good negotiation and influencing skillsStrong facilitation and presentation skills to both internal and external stakeholders.Identify and resolve customer queries and problems immediately. Maintain good relationships with Healthcare ProfessionalsExcellent time-management skills with the ability to successfully manage numerous projects simultaneously and drive change.Demonstrated ability to work in a fast-paced environment while remaining flexible/adaptable to rapidly changing prioritiesAbility to work in a multi-lingual and multicultural environment where collaboration is a key value.Has strong analytical skills, be able to set KPIs and monitor them closelyAbility to prioritize workload and manage multiple tasks simultaneouslyStrict attention to detail, work well under pressure while meeting tight deadlinesDynamic, ambitious, with a strong desire to succeedWhat's on offerYou will be part of a dynamic, multicultural and fast paced environment. Moleac has shown stable and rapid growth since 2006, pursuing geographical expansion while investing heavily in research and development. Moleac is a company which really values young talents and provides real opportunities to take over great responsibilities to sustain its continuous growth. In addition to your package (Basic + attractive bonus scheme + medical cover), you will benefit from regular training and have the opportunity to develop your skills and leadership throughout your career with the Group.Application process:Resume and application letter sent to the attention of Ms Yeonhee PeeCover letter and Resume (explaining why your experience would be relevant to this position and enable you to perform the tasks and why you would like to work for Moleac)Last drawn salary and expected salaryAvailabilityIncomplete application will not be reviewed.Note:Only shortlisted candidates will be contacted.
Skills Roles & ResponsibilitiesAs a Solutions Consultant, you will translate client requirements into functional and technical designs, implement customer engagement strategies to support large and complex multi-site, multi-channel and multi lingual content delivery environments, end to end content management and content delivery solutions.RequirementsKey requirementsDevelop powerful features as multi-site and multi-channel delivery, personalization/targeting, content aggregation & syndication, multilingual support, automated workflow management Social Media etc...Diagnose and solve technical problems related Read more
to content management implementationYou will independently drive design decision to insure the necessary health of overall solutionUnderstands the use of CMS and use of page /data template, content type, work flow, content authoring and approval processStrong experience in agile development and best practices of scrumAbility to collaborate closely with fellow engineers and product management to ensure the quality of the deliverables on the technical aspectDetermine Enterprise Architecture policy and definition and evolution of standardsPartner with external teams to understand frameworks or tools being developed elsewhere to identify areas where the team can leverage, co-develop, or share technologies
Skills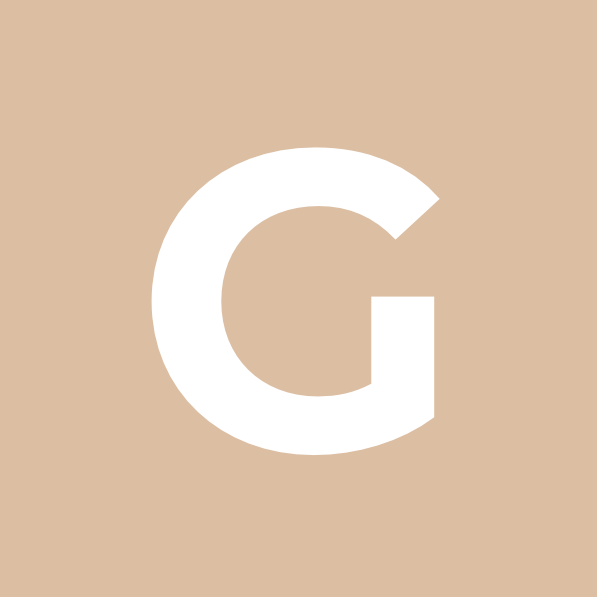 Roles & ResponsibilitiesFull-time: commencing 1 August 2019 (or earlier)Plan, teach and assess differentiated learning support lessons for designated students in Grades 1 – 5 through the IB Primary Years Programme (PYP)Screen students to identify learning support needs, and develop student support plansDesign timetables to optimize learning support lessons for designated studentsCollaborate with all teachers to support curriculum through learning support lessonsProvide pedagogical leadership across the Primary teaching team Read more
to support differentiated teaching for a range of learnersAid in the development and implementation of learning support resources, tools and methodologies RequirementsBachelor of Education or Postgraduate Certificate of EducationLearning support/early intervention specialization qualificationsAt least two years' Primary School teaching (preferred contained classroom)At least two years' experience providing early intervention and/or learning supportExperience teaching in a diverse and multi-lingual, multi-cultural environmentExperience in the IB's Primary Years Programme (IB-PYP)Excellent written and oral English languagePassion for supporting learners in a diverse learning environmentOpen-minded, collaborative approach to teamworkEagerness to learn and innovate, seeking and implementing best practicesWe offer an exciting working environment in an international and cooperative team. Your application should include a letter of application, your complete resume and salary expectations.Please indicate your reasons for applying for the position. Submit your application via our Careers Page at www.gess.hbcareers.com. Please note, that only shortlisted candidates will be notified. The School reserves the right to appoint prior to the application deadline.Our students are our most valuable assets. As any professional international school, GESS has a Child Protection Policy. Our recruitment process reflects this policy in that we ask for a police clearance check and further background checks for shortlisted candidates.
Skills Roles & ResponsibilitiesHandle claims and chequesOrdering of office supplies and miscellaneous workAssist in paperwork, filing, scanning and documentation workSimple payroll using PayrollsystemOther ad-hoc admin dutiesVerify and check stock in cold roomRequirementsgood research skills and attention to detailknowledge of operating standard office equipmentExcellent computer skills, especially typingproficiency in MS Word, MS Excel and MS Outlook a mustMultilingual may be preferred or required.
Skills Roles & ResponsibilitiesService Specialist is required to work on day-to-day requirements of various reports from Managers and Directors.He / She will be responsible for providing the top management with complete and accurate reports on specified timelines.Skill sets:Advanced Excel & PowerPoint Skills:MS Excel functions at advanced level with Macros and VB knowledge.PowerPoint presentation.Good MS Access skills with prior reporting experience.Run various reports to be presented to the management with Read more
accuracy and within specified timelines.Must be able to meet tight deadlines.Multilingual skills:Ability to Read, Write & Speak English & Mandarin.Knowledge of other European languages is an added advantage.Working knowledge of BI (Business Intelligence) Tools:Generating reports from BI tools.Analyse and compile various reports to cater the needs of top management.Very good at analytics and computation.Report proof-reading skill is an added advantage. RequirementsMicrosoft ExcelPowerPoint
Skills Roles & ResponsibilitiesImplement cutting-edge data infrastructure platform which is vendor unlocked and multi-tenant.Implement and manage robust ETL pipeline based on streaming.Implement easy-to-use generalized data accessing layer by leveraging the details of storage engine.Implement distributed machine learning pipeline by coordinating with data science team.Develop data driven culture for integrated partners.Propose new technologies, tools to improve whole process of data system integration.RequirementsMust haveBachelor degree or higher in Computer Science or Read more
related field.Experience in at least one language for web backend application & data processing, such as Java, Python, etc.Experience in NoSQL database, such as Redis, Solr, MongoDB, etc.Experience in Linux system operation, ability to manage system level task such as monitoring and troubleshooting your deployed applications.Good communication skills, ability to work in fast pace R&D.High motivation for learning, skill up, system ownership and contribution to the team.Must have for Senior position3+ years of experience in developing large scale data processing platform of various unstructured data.3+ years of experience in using various big data frameworks and NoSQL databases, such as Hadoop, Kafka, Redis, Solr, etc.Practical knowledge of web system performance tuning including OS, middleware, I/O and application.Good to haveExperience on cloud computing service, such as AWS.Experience in handling multilingual data.Knowledge in data science domains, such as NLP, Data Mining, and Deep Learning will help your collaboration with the data scientists.
Skills
To support Shilla's rapid expansion in Singapore, we are recruiting for Beauty Concierge to join our growing family. The Beauty Concierge is responsible for processing pre-orders through good customer services and build/maintain relationship with customers. The Beauty Concierge will also elevate the customer's experience through providing excellent customer service and customer engagement. You must be passionate about beauty products, proactive, service driven and a good team player. Job Read more
Responsibilities:Provide excellent before and after customer serviceServe as the first point of contact for concierge services by building new and maintaining seasoned relationshipsHandle phone calls to process pre-orders efficiently with accuracy.Displaying right etiquette to advise customers on any new in-store promotional items to maximize sales opportunities on every orderCo-ordinate with stores for customers' pre-orders and making sure they are communicated properlyMaintain up-to-date knowledge of services, events and activities as well as product knowledge in order to effectively make recommendations, answer to customer's enquiries and service customer's needsProvide follow up on customer's requestsHandle any related customer enquiriesEnsure liquid, aerosols gels (LAGS) and security tamper-evident bag (STEB) regulations are adhered at all timesUndertake any other duties as per assignedJob Requirements:Minimun GCE "O" Level 2-3 years related experience in Beauty, FMCG, hospitality and/or customer service industry is highly desirable Passionate about Beauty Products Customer centric with a willing to learn attitude 5 days' work week, (Rotating shifts between 5am to 1am/ Weekends and Public Holiday inclusive) Bilingual with the ability to speak a third language an added advantage ( in order to liaise with third language and multilingual speaking associates ) Good initiative, proactive, dependable and a team player Good interpersonal & communication skillsMust be comfortable to work in Changi AirportInterested candidates may apply for this position by sending your resume: via the 'APPLY NOW' button (Only short-listed candidates will be notified) All personal data collected will be kept in strict confidence and will only be used for recruitment purposes.
Skills Mission As SEO Manager you will be responsible for planning, implementing and managing our SEO strategy. As this domain is extremely important for the success of business, your position will play a huge role in driving our business' growth and success. Responsibilities Work on site architecture and technical SEO aspects Prepare BRDs and ensure a strong presence in the product planning cycle – build wireframes and roadmap from an SEO Read more
perspective for product Be involved in product planning for SEO features and setup processes to ensure robust and consistent SEO results Execute multi-country content marketing campaigns to build backlinks Work with dev team to solve SEO issues and implement recommendations Oversee the research of best practices, popular keywords, and other useful metrics, and eventually analysis, modification and adoption Build and modify the internal linking architecture to best benefit the users and search engines Implement multi-lingual SEO strategies, ahref lang tags and webmaster rules Custodian of SEO metrics, reports and performance – prepare dashboards to communicate the SEO performance Minimum education & experience requirements Over 4 years' experience in Search Engine Optimization (SEO) Strong understanding of Search Engine Marketing (SEM) and Search Engine Optimization (SEO) processes, technologies, tools. Experience working with popular SEO tools (Set of Google tools, Ahrefs, MOZ, etc.) Experience working with CMS and building/administering content Knowledge of PPC programs and optimizing data gathered from both organic and paid sources Experience in e-commerce industry will be a huge plus Knowledge and skills abilities requirements Born hustler and team player at heart Extremely data driven and attached to details Firm understanding of buyer motivation, b2b marketing, and sales enablement Able to interact and communicate with all levels of staff and management Come and join our dynamic, friendly, and always supportive team, to learn, grow, and develop yourself and the company ! Email your resume to hr@sleek.sg with the reference SEO MANAGER
Skills Job Description MissionAs SEO Manager you will be responsible for planning, implementing and managing our SEO strategy. As this domain is extremely important for the success of business, your position will play a huge role in driving our business' growth and success.Responsibilities- Work on site architecture and technical SEO aspects- Prepare BRDs and ensure a strong presence in the product planning cycle – build wireframes and roadmap from Read more
an SEO perspective for product- Be involved in product planning for SEO features and setup processes to ensure robust and consistent SEO results- Execute multi-country content marketing campaigns to build backlinks- Work with dev team to solve SEO issues and implement recommendations- Oversee the research of best practices, popular keywords, and other useful metrics, and eventually analysis, modification and adoption- Build and modify the internal linking architecture to best benefit the users and search engines- Implement multi-lingual SEO strategies, ahref lang tags and webmaster rules- Custodian of SEO metrics, reports and performance – prepare dashboards to communicate the SEO performanceMinimum education & experience requirements- Over 4 years' experience in Search Engine Optimization (SEO)- Strong understanding of Search Engine Marketing (SEM) and Search Engine Optimization (SEO) processes, technologies, tools. Experience working with popular SEO tools (Set of Google tools, Ahrefs, MOZ, etc.)- Experience working with CMS and building/administering content- Knowledge of PPC programs and optimizing data gathered from both organic and paid sources- Experience in e-commerce industry will be a huge plusKnowledge and skills abilities requirements- Born hustler and team player at heart- Extremely data driven and attached to details- Firm understanding of buyer motivation, b2b marketing, and sales enablement- Able to interact and communicate with all levels of staff and managementCome and join our dynamic, friendly, and always supportive team, to learn, grow, and develop yourself and the company !Email your resume to (Hidden Text) with the reference SEO MANAGER
Skills Responsibilities:Provide supreme sales services and assistance to the customers to achieve total customer satisfaction Establishing long term relationship with customers so as to build brand loyalty Attend to customers' enquires and feedback Provide advice and guidance on product selection to customers Manage point-of-sale process Maintain outstanding store condition and high standard of visual merchandising display within the store Striving to achieve and excel in monthly and annual store Read more
sales targetRequirements:Minimum GCE "O" Level Friendly, pleasant disposition and engaging personality Drive to excel Team Player Able to communicate in both English and mother tongue (to liaise with multilingual speaking customers) Prior experience in Retail and/or Service Industry will be an added advantage Able to work retail hours, weekends and public holidays
Skills