Sign in or register for a JobTech account.
Jobs that require

efficient

skill $2,600 - $3,000 a monthJOB RESPONSIBILITIESAssisting the Restaurant Manager to ensure the smooth operation of the restaurant.Assisting Operations Manager to work with chefs and other personnel to plan menus.Work with chefs for efficient provisioning and purchasing of supplies.Estimate food and beverage costs. Supervise portion control and quantities of preparation to minimize waste.Perform frequent checks to ensure consistent high quality of preparation and service.To hit all financial targets.To lead Read more
the team on each shift and ensure the company service standards are upheld.Work with other management personnel to plan marketing, advertising, and any special restaurant functions.Direct hiring, training, and scheduling of food service personnel.Investigate and resolve complaints concerning food quality and service.Prepare checks that itemise and total meal costs using Point of Sales system.Perform other duties as assigned by management.JOB REQUIREMENTSMin. 2 years of restaurant management experienceBasic wine & beverage knowledgeBilingual, english as main communication languagePatient & ability to adapt to changes quicklyBasic computer skills eg. MS excel, word, ppt & replying of emailsWORKING DAYS/ HOURS6 days per week/ 10 hours per daysSALARY PACKAGE$2600 - $3000*duty meal providedKindly note that only shortlisted candidates will be notified.Averlyn Ong | R1874596ServQ HResource Pte Ltd 06C4795Job Type: Full-timeSalary: $2,600.00 to $3,000.00 /month
Skills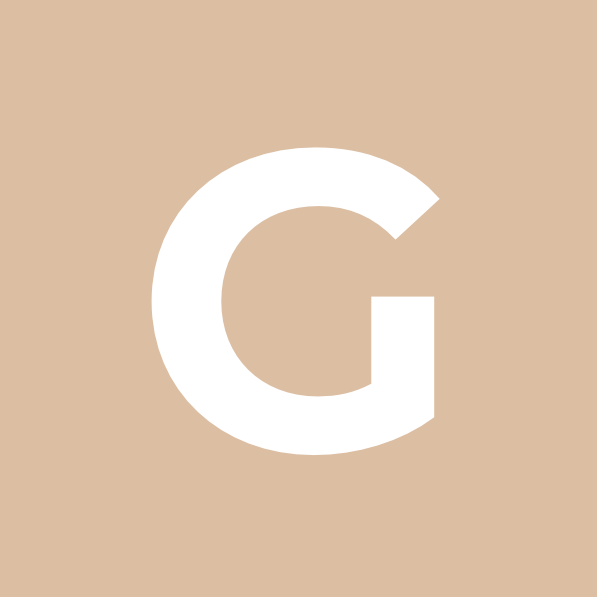 SingaporeWe're looking for someone energetic, proactive and meticulous to ensure the smooth and efficient running of our delivery operations. If you love delighting customers, take complete ownership of your duties, and strive for excellence, we want to hear from you. Responsibilities: Be the heartbeat of our Operations Team, Catering Assist in set up and tear down of catering set ups in timely and organised manner Liaise closely with Read more
customers Requirements: Physically fit / strong as need to handle bulky items Able to work in a fast paced environment Loves delighting customers High level of initiative F&B experience is preferred What's in it for you: Work with a fast growing team to explore and shape best practices Work in a really cool office with free meals (and a great pantry) Full-time role: Basic pay starting from $2,000 after probation
Skills Job Description Attractive salary & benefitsWork alongside & learn from best in class talentExcellent career development opportunitiesThe EmployerOur client is an m-commerce technology which is a part of a multibillion-dollar group. The company is solving the perennially existing problem of vehicle owners finding trustable service providers to help service and maintain their car and provide road side assistance. The JobThis is a senior role which involves overseeing the Read more
provision of services and ensuring smooth efficient service that meets the expectations and needs of customers and clients.Ensure that the day-to-day operations of a business run smoothly.Ensure project milestones are met.Lead the team to deliver objectives.Ensure safety regulations are adhered met.Manage Customers queries, service Center queries as well as Ambassadors (Drivers).Leadership and Organizational skills.Manage support Service.Budget Management.Logistics Management.The ProfileYou have at least 3 years experience in the Transport & Logistics industry in a Supply Chain/Logistics/Customer Service/Order Fulfillment role.You have good exposure to third party logistics.Ability to effectively communicate with all levels of the Organization.Exceptional communication and interpersonal skillsYou are a Self starter, Passion, Integrity and EnergySkilled in MS OfficeApply for this role using the following link: https://snaphunt.com/jobs/30204341
Skills Associate Agile Scrum Master is responsible for upholding the values of Scrum so as to ensure that quality software is delivered by the team according to specification and the correct procedures are followed in line with technical and business objectives and company strategy. He or she is also responsible for motivating and leading the people in the team to create a high trusting and high efficient working environment Read more
who embraces a strong learning culture. ResponsibilitiesEducate customers and project team on Agile Processes and values. Single point of contact to customer teams. Ensure the Scrum ceremonies are correctly carried out with the appropriate displayed values. Plan, lead and track progress of software development work. Map out overall execution plan and ensure that roles & responsibility, objectives, commitment, deliverables and schedule are clearly communicated to team members & customers. Understand and analyze requirements to assist in development of technical design specification and translating design into process/program specifications. Taking lead of projects.Able to work with the customer product owner to prioritize project work and technical debt to ensure optimum use of technical resources. Manage customers' expectations. Ensuring quality in the development process and providing ongoing maintenance. Coach, train and mentor team members Ensure team members receive relevant training to complete their tasks. Responsible for clear communication (both written and verbal) with technical and non-technical contacts (internal and external) and all seniority levels. Maintain a good relationship with the customer.Requirements3 years of Scrum-Master experience At least 5 years of experience with substantial project work in software design & development, of which at least 3 years are in agile projects Enjoy working in a team and apply adaptive, servant leadership according to the different working scenarios Experience in developing solutions using appropriate platforms and system technologies such as enterprise database design, web and application server and network technologies Degree or Masters in Computer Science and Engineering Self-motivated with a positive "can-do" attitude, creative with excellent presentation, communication, negotiation and interpersonal skills including strong persuasive techniques. Ability to lead, develop and maintain respectful and trusting relationship; Prior exposure to agile development methodologies such as SCRUM and XP Programming or Kanban. Prior experience in using user stories to document requirements will be a plus Agile certifications in CSM, CSP,PSM, PPO or PMI-ACP. Project management certifications in PMP, CITPM or Prince2 will be an advantage Completed Projects with strong need for User Experience
Skills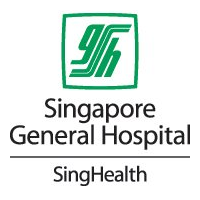 Job DescriptionYou will develop and direct programmes to ensure the maintenance of buildings, equipment and ground, as well as the efficient and safe operation of facilities and systems, to meet the Hospital's operational requirements. You will also monitor work plans, contracted services and projectsto ensure timely completion, qualityin accordance with professional standards and budget accuracy.Job RequirementsBachelor Degree in Engineering or Estate / facility ManagementExcellent interpersonal, organizational and communication Read more
skillsA good team player who is able to work independentlyManagement experience would be an advantage
Skills

$1,800 - $2,400 a monthPermanent1) To provide service on office purchases, including : To purchase, print, issue/distribute and manage the inventory of office stationery and record/update all information into the UBS system as according to the procedures set.To keep complete and proper records of purchases and expenses of office equipment, office stationery in the UBS system, and general office expenses.2) To assist in managing and provide administrative support Read more
on the Company Vehicles, including: To purchase and/or renew Road Tax, Vehicle Insurance, Parking Licences, for all the vehicles own and/or managed and/or maintained by the Company.To monitor, verify and record all expenses pertaining to the Company vehicles such as road taxes, parking, cash cards, etc.To verify and record all petrol expenses, transportation claims and reimbursements to ensure the applicants and claimants comply with the established policy.3) To provide service on corporate general administration, including: To monitor, the registration, renewal, submission, etc. of licenses, applications, approvals, surveys, correspondences, etc. to and/or from the government authorities.To assist in monitoring that all the daily mails are distributed to the individual department.4) To provide assistance on corporate support services, including : To supervise and ensure high quality of reception services are provided to the visitors and all staff, including the tidiness of reception areas, record information into the reception system, record usage of postage stamps, etc.To supervise and ensure effective and efficient external dispatch services are provided, and calculate and verify the incentives of the dispatch personnel and transport personnel.5) Assume any other suitable duties as and when assigned by the company.Job Requirements: 1. Singaporeans Only.2. At least N/O Levels, Diploma or Equivalent.3. At least 2 years of Administrative Experience.4. Proficient in MS Office.5. Good team player.Job Types: Full-time, PermanentSalary: $1,800.00 to $2,400.00 /monthExperience:administrative assistant: 1 year (Preferred)Location:Singapore (Required)
Skills $1,800 - $2,500 a monthPermanentEssential Duties and Responsibilities:Handles all fulfillment requests by processing all customer orders, both Shopify and Woo Commerce and other online shopping platforms.Provide customer service and support for wholesale and online customers.Inventory Control: Keep track of physical inventory currently on sale.Ability to locate high valued merchandise to sell on e-commerce platforms with steady supply of merchandise.Use photo editing software (Photoshop) to create suitable images.Handling all Read more
stock shipping, scheduling and ensuring all orders are shipped within their handling times.Sending Shipping notifications in real time to customers after all orders are finalized.Handling all damage/loss claims and following up on them in a timely manner.Handling phone and email customer support in a timely manner.Following up on all orders with customers in real time.Must be able to perform duties with extremely low error rate.Must be patient, meticulous and detail oriented.Non-Essential Duties and Responsibilities:Takes an active role, and partners with the Sales team, Web Administrator and all other team members in the day-to-day operation of the ecommerce business.Other written or verbal duties may be assigned by your supervisor and/or AdministratorContributes to team effort by accomplishing related results as needed.Be able to work quickly with accuracy and be productive. This means working efficiently and pacing your workload out.A desire to learn new things and to advance within the organization.Job Types: Full-time, PermanentSalary: $1,800.00 to $2,500.00 /monthExperience:customer service: 3 years (Preferred)Education:Professional Qualification or Polytechnic Diploma (Required)Location:Singapore (Required)
Skills
Job DescriptionThe incumbent shall be responsible to:Implement, monitor and evaluate administrative and operational initiatives, projects and processes in the Division/Departments.Organise events, programmes, talks, workshops and symposiums for Division/Departments.Manage cross departmental and multi-disciplinary teams to drive and execute operational projects.Monitor the Division's Key Performance Indicators assigned in portfolios.Collate and report departmental budgets, including CAPEX, OPEX and manpower training budgets.Support Managers/Directors/Heads of department in developing, implementing and monitoring departmental and Read more
hospital guidelines to ensure provision of quality services and implement improvement initiatives.Secretariat Support for Division/Departmental meetings.Job RequirementsDegree preferably in SciencesPreferably 2 years of experience in administration/project management.Experience in healthcare, service-related industries or human resources preferred.Good working knowledge in MS OfficeGood communication and interpersonal skillsProactive, meticulous and possess initiativeAble to work efficiently and independently
Skills Admin Assistant to provide administrative support, ensuring efficient operations within the company. Job Responsibilities:Performs general clerical duties such as Data entry, filing and updating of information. Support the department to develop and maintain day to day administrative duties. (Car Loan Processing, LTA transfer matter, etc) Handling & Respond email, phone queries.Requirements:Singaporean 21 and above Out-going personality to interact Meticulous and responsibleAbility to multi-task Ability to work independentlyEmail your Read more
resume to [Click Here to Email Your Resume] if you are interested!
Skills
ResponsibilitiesThe jobholder is responsible for planning, managing and driving the development and implementation of a Whole-Of-Government (WOG) HR and Payroll (HRP) system in line with Public Service Transformation key thrusts of delivering seamlessly as One Public Service.The jobholder is required to modernise the HRP processes, as well as transform service delivery. He/ She will also be required to design HR processes that will uplift productivity and increase organisation Read more
effectiveness. This role includes include working with a large, diverse group of agencies across the Public Service, and in collaboration with other PSD clusters, to conceptualize, design and develop suitable process and policy solutions which are critical for the next generation HRP system that will support the Public Service Transformation. He will need to keep abreast of latest technologies, carry out technology scan and assess new solutions for potential application in HR domain.Ensuring alignment to the Solutions Architecture, and system design.Identify opportunities for productivity improvements, via transforming, streamlining and continuous improvement of work processes and policies.Establish and maintain scalable processes that ensure best practices in HR.To have a keen sense on how the eventual User Experience (UX) of all stakeholders should be like, and be able to translate these UX requirements into systems solutions.Develop strategies that enable the effective deployment of innovation and productivity tools in the context of the systems used in Public Service.Translate policy intent and directions into workable IT solutions, and where necessary, propose new work processes to ensure the most effective and efficient method for implementation.Work with stakeholders and consultants to develop and implement the overall change management plan for the project and ensure a smooth transition to the new HRP System.Evaluate new technologies and add-on applications to improve and optimize HR processes.RequirementsWe are looking for self-motivated individuals who value integrity, teamwork and take pride in going the extra mile to provide excellent service.Work Experience & CompetenciesIn addition, an ideal candidate should possess the following:[Operations Excellence: Managing Projects and Initiatives] Strong planning and analytical skills to leverage the use of data and research to manage milestone projects and drive initiatives.[HR System Operations] Sound understanding of HR policy practices, preferably with 3 years of work experience in managing HR operational systems.[HR Systems Development and Implementation] Good strategic thinking, planning and analytical skills to incorporate competitive HRP strategies and plans into HR systems in relation to the strategic goals of the organization.Ability to examine issues from a strategic perspective to identify opportunities/gaps, and conceptualise and implement initiatives to address these. You must also be adept at exploring issues from a user-centric perspective.Prior involvement in transformation efforts at the organisation level in either the public or private sectors.Experience in the selection and design of tools used for business process re-engineering to drive productivity and innovation.Personal TraitsTechnically capable, effective communicator, and a desire to improve processesAble to proactively develop and manage relationships with key stakeholdersStrong negotiation, conflict resolution, influencing, and stakeholder management skillsOrganised, meticulous and able to multi-taskGood team player who is able to thrive in a fast-paced environmentOnly shortlisted applicants will be notified within 2 weeks after closing date.Successful candidates will be offered a 2-year contract in the first instance
Skills