Sign in or register for a JobTech account.
Jobs that require

elixir

skill Roles & ResponsibilitiesLead and manage a small team of developers to deliver the modules.Able to lead and drive the requirements gathering process for reports module.Participate in the design and development of web applications based on Ecquaria's product (J2EE-based).Lead and manage the user acceptance testing process.Implement, customize, test, document and maintain software applications.Ensure that the modules delivered are according to the specifications and are of high quality.RequirementsA Degree/Diploma in Read more
Computer Science with at least 3 years' software development experience in Internet technology in Win NT, UNIX or LINUX platformTechnical skills include proven object-oriented programming experience with Java and C++ together with extensive RDBMS through JDBCExperience in J2EE, Web Services and XML will be advantageousExperience in Elixir reporting solutions will be advantageousVery strong in SQLData analysis skill will be a plusGood interpersonal skillsAble to communicate in both English and Chinese
Skills Roles & ResponsibilitiesTo design, develop and enhance web portals that are used by our customers as well as internal operation staffs. This includes web forms.To develop and enhance system-to-system data interchange module.To design and develop new reports and reporting portals.To practice SDLC and ensure proper development process during software development projects.To ensure quality software delivery within a reasonable allocated time frame.To provide timely project updates and progress reports Read more
during various phases of the projects.To provide technical support for what had been developed and launched.To understand both internal and external users' requirements and propose effective solutions and improvements in support of the various business units. RequirementsGood Computer Science degree with at least 5 years of software development experience.Experience in web development using Java EE, EJB, SQL, JSF, Hibernate, Spring etc. is required.Knowledge of XML data file generation and parsing is required.Knowledge of Excel file parsing is preferred.Knowledge of reporting tool is required. For example Crystal Report, Elixir Report, BIRT Report etc.Good knowledge of HTML, JavaScript, PHP is preferred.Working knowledge of SQL Server or MySQL databases is added advantage.Please send your resume in word format with your current and expected salary to [Click Here to Email Your Resume]EA License no.: 13C6338 I Reg no.: R1110355
Skills We are looking for engaged and enthusiastic Back-End Software Engineers who will be responsible for scalable and maintainable systems to join our company.Responsibilities:• Deliver high quality codes, and test coverage• Strategic choice of data structure and algorithms to design and implement the business logic• Participate in design and review of API and codes to maintain high development standards• Work with product team, mobile team to ship products incrementally• Read more
Write clean, human-readable code with unit tests• Triage bugs and troubleshoot production issuesRequirements:• Good understanding of system performance and scaling• Experience with Relational Databases and SQL• Experience with API and Framework Design and third-party API integration• Degree in Computer Science, Software Engineering or a related subject is preferred• Experience with Ruby on Rails, Elixir (Phoenix) or Rust• Based in SingaporeDesired soft skills and attributes:• Strong English command and communication skills• Strong team work and a positive attitude• Self-¬awareness and a desire to continually improve• Hungry for learning and always keep updated with new technologies• Take ownership of backend-related tasks• Sharp analytical abilitiesIf you have what it takes, we invite you to work with us!Please complete this JOB APPLICATION FORM to apply for a position with us.Do note that only submitted forms will be reviewed.Thank you.
Skills Roles & ResponsibilitiesSoftware Engineer/Senior Software EngineerResponsibilities:Lead and manage a small team of developers to deliver the modules.Able to lead and drive the requirements gathering process for reports module.Participate in the design and development of web applications (J2EE-based).Lead and manage the user acceptance testing process.Implement, customize, test, document and maintain software applications.Ensure that the modules delivered are according to the specifications and are of high quality.RequirementsA Degree/Diploma in Computer Read more
Science with at least 3 years' software development experience in Internet technology in Win NT, UNIX or LINUX platformTechnical skills include proven object-oriented programming experience with Java and C++ together with extensive RDBMS through JDBCExperience in J2EE, Web Services and XML will be advantageousExperience in Elixir reporting solutions will be advantageousVery strong in SQLData analysis skill will be a plusGood interpersonal skills
Skills Roles & ResponsibilitiesTo design, develop and enhance web portals that are used by our customers as well as internal operation staffs. This includes web forms.To develop and enhance system-to-system data interchange module.To design and develop new reports and reporting portals.To practice SDLC and ensure proper development process during software development projects.To ensure quality software delivery within a reasonable allocated time frame.To provide timely project updates and progress reports Read more
during various phases of the projects.To provide technical support for what had been developed and launched.To understand both internal and external users' requirements and propose effective solutions and improvements in support of the various business units. RequirementsGood Computer Science degree with at least 5 years of software development experience.Experience in web development using Java EE, EJB, SQL, JSF, Hibernate, Spring etc. is required.Knowledge of XML data file generation and parsing is required.Knowledge of Excel file parsing is preferred.Knowledge of reporting tool is required. For example Crystal Report, Elixir Report, BIRT Report etc.Good knowledge of HTML, JavaScript, PHP is preferred.Working knowledge of SQL Server or MySQL databases is added advantage.
Skills Roles & ResponsibilitiesWhat you will be doing:Develop backend services in Elixir and GraphQLArchitect core features, try out things you have only imagined beforeHelping teams become more autonomous and allowing the Operations team to focus on improving the infrastructure and optimising processesBuild efficient, testable, scalable, and reusable modulesSolve complex performance problems and architectural challengesMaking sure all the OKRs are well spread across the team members and managementPlay a lead Read more
role either in terms of technical development and architectureMentor and nurture engineersHere's what you can achieve with us:Develop a wide experience in different technologies, earning you respect in problem solvingA chance to make a difference to the lives of thousands of preschool educators, and children all over the world will benefit.Develop your strengths; your contributions will make you irreplaceable. We can't get another you in a minute.Receive mentorship to groom your leadership potential, code review your peers, and pass down the knowledge. RequirementsMust have :Deep expertise in Elixir or Rails and GraphQLPreviously led a team of engineersExperience with container technology (Docker, DC/OS)Linux guru - piped commands with sed easily roll off your fingertipsSound coding practices - git, unit testing, CI/CD, design patterns, service oriented architectureTeam player, doing anything and everything needed to get things doneStrong sense of user empathy and ownership over the products you've createdIdeally :Personally deployed Kubernetes, or any other container orchestration systemsProduction level serverless (lambda, google cloud functions) experienceComfortable with more languages than you have fingersEnjoy working in a start-up and open environmentSelf motivated and can work well under pressure
Skills Roles & ResponsibilitiesA System Engineer who possesses the knowledge, skills and experiences in managing web server and middleware platforms.Responsibilities:Management of web servers and middleware productsHealth checking, monitoring and reportingSupport for application deploymentsTroubleshoot and resolve incidentsProvide advice to application configurations related to performance related issuesReview system configurations and provide solutions for performance related issuesProvide advice on design parameters and configurations settings for applicationProvide support maintenance related activities for example Read more
putting up maintenance web pageManagement of SFTP products, monitoring, changing of scripts to cater for SFTP jobs. RequirementsProficient in supporting the following web servers and middleware products:-Apache Web Server.Attachmate Reflection Server/ClientCitrix Access GatewayCrystal ReportDocumentumElixir ReportIBM Datastage, Websphere, QualityStage, Rational Synergy, SPSS Statistics, Tivoli Directory,JBossMicrosoft IIS;Microsoft .NET platform;Oracle Web Tier (for example Sun iPlanet);Oracle Weblogic SuiteQuest Software ToadSharepoint Server 2013, 2016SAP Business Object BI SuiteSecureDoc EnterpriseSlift Ez-ClassicSunOne Web serverTomcatWorkBench
Skills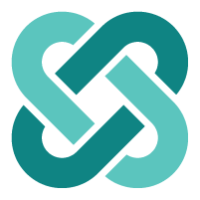 Roles & ResponsibilitiesDevelop BI applications using Elixir products and other 3rd party tools.Provide technical solution for proof of conceptGather & analyse user requirements & respond to tender complianceWork with sales team to formulate proposalProduce technical documentations such as product comparison & white papersDrive solution delivery by working closely with the product team, sales team & customersRequirementsDiploma in Computer Science/ Information Technology or equivalent.Well-versed in Java, .NET, JavaScript/HTML5/CSS, SQL, Read more
Scala and general software development lifecycle and best practices.Able to manage expectations of customers from end users or IT team during requirement gathering.Resourceful and self-driven to pick up new knowledge and skills to stay ahead of technology changes
Skills