Sign in or register for a JobTech account.
Jobs that require

elixir

skill Roles & ResponsibilitiesShiseido Travel Retail is a fast-growing organization, focusing on distribution within Duty Free Zones (Airports, Downtown Stores). Shiseido Groups hold more than 10 brands from Luxury to premium range across the Perfume and Cosmetics category (Shiseido, Cle de Peau, Nars, Dolce & Gabbana, Laura Mercier, Anessa, Ipsa, Elixir, Designer Fragrances Brands).As a Manager, you will play a key role in leading the team to both develop Read more
the Business from an In-Store and Organization stand point in a very exciting, fast pace and dynamic environment.The Manager will be responsible for leading new stores opening, adapting guidelines from Global Design and Install new stores as well as Outposts / HPPs/ SPPs animations in his/ her region. He/ She will be fully accountable on all Instore look across Korea to be in line with each brand equity and guidelines and under the supervision of his/ her Store Design & Project Senior Manager.KEY RESPONSIBILITIES:Project Management:Lead pre/in/post all new counters opening in Korea with collaboration of our Global Retail Design Team, Visual Merchandiser per brand and TRA Marketing / Commercial team in line with our brands guidelines with Best in Class quality of execution, consistently, and within timeline.Be the key Contact to retailer during time of Store Opening to coordinate all installations and follow up.Supplier / Processes Coordination & Implementation:With the support of his/ her Store Design & Project Senior Manager, be responsible of assessing the suppliers (Vendors) capability / professionalism and propose the best possible vendors to cover our brands within Korea region with a quality / cost effective ratio able to turn our problem into solutions for our key brands production.Develop our supplier capability developing them with clear Brand Guidelines deployment, empowering our key external stakeholder to best support Shiseido Group locally.Build processes to improve efficiency of planning, quality of our In-Store execution and follow up required for maintenance.Design for B/C Doors & Big local outpost supervision:Work closely with Global Retail Design team and follow-up with external creative agencies, where required, for concept and detailed-drawing realizations for B/C doors depending of brands.Provide detailed drawings before nomination of shopfitters and check and approve construction drawings and materials specifications.Oversee local realizations, validate the relevancy, orthodoxy, quality, cost-efficiency of locally developed POS elements.Collaborate with VM Team to develop efficient promotions and displays, able to stop traffic and bring excitement with our retailers.Collaborate with a multi-functional team:"Be the ears and eyes of Korea region" to relay information to the team based in Singapore across functions: Visual Merchandising, Marketing and Commercial team.Lead fluid communication between various internal and external stakeholders.Able to develop our commercial team in field capability by :developing clear and sharp instore guidelines for them to be able to report any issues in store and follow a clear defined processes to fix some counters issues.supporting the SDPM training the field team.Conduct field visits to relevant key markets to review Brand's counters and work with dedicated suppliers to better manage the hardware quality of Brand's counters. Additional focus should be given to high profiles stores in the market.Keep up-to-date on competitor analysis as well as current and upcoming fashion trends across the market. RequirementsMinimum Bachelor or Master's degree.6 to 8 years working in Permanent Merchandising (Design and/or Delivery), preferably in a FMCG and Beauty Player with a sense of luxury counter look expectations (Experience in Travel Retail is a real plus).Creative eye with attention to detail and aesthetic sense (architect background).Excellent communication skills – verbal, written (Proficiency in English / Mandarin to liaise with chinese speaking counterparts.)Excellent organization skills, able to prioritize, plan, deliver on time.Strong project Management skills.Good computer skills with proficiency in Microsoft Office as well design software (Adobe Photoshop, Illustrator.)A collaborative team player able to work with remote team.Solution orientated.Positive and Enthusiastic.Travel: 25/30% in average.
Skills
Join us if you feel that you fulfil the requirements below:ResponsibilitiesGather and analyze requirements, design of technical specifications, developing solutions, problem solving, testing, implementing and supporting of systemsKeep up to date with industry trends, evaluate technical solutions and make recommendationsDevelop and maintain projects, technical and user documentation and ensure version control practicesOperate in an Agile/Scrum environmentMaintain high coding standards with extensive test coverageOther related duties as requiredRequirementsHave 3+ Read more
years of web development experienceAble to provide clean and maintainable codeProficiency with Elixir (big plus) or Ruby/Rails or Python/DjangoExperience in maintaining systems running on PostgreSQL and ElasticsearchExperience in microservicesExperience in AWSExcellent problem solving and analytic skillsDevOps experience is a plus
Skills Realise your full potential with Asia's leading communications group. While we take pride in our 130-year heritage, our philosophy is to always look forward and evolve. Today, we are a leader in cutting-edge ICT innovation and digital advances, powered by a vast network of offices in countries and territories across Asia Pacific, the Middle East, Europe and the USA. Come be a part of our dynamic organisation as Read more
we create the infocomms landscape of the future. ResposibilitiesTechnical lead of a set of work packages in a project Contributing to architecture and standards across the department Be the technical contact for the team Technology expert in a specific area Contribute to Singtel's Build-Run team from design to go-live and beyond Design and develop new componentsTake ownership of the solutions, their architecture and non-functional qualities in production. Work as part of a Build-Run team, including teams of external vendors, developers and architects to guide and assist in delivering business requirements Have close interaction with the business Contribute to common development practices Help identify new talent in the market Inspiring and mentoring developers by being a role-model as you work together in the Build-Run team Continuous improvement of technology and process Work with in-house and external stakeholdersThe ideal canddiate should have/be:BSc in Computer Science or other relevant field More than 9 years JAVA, C#, C++ Development, Modern Languages (e.g. Python, Javascript (ES6), Typescript, Elixir etc…) Object Oriented Programming Strong understanding of Database and Caching technologies. SQL, RDS, Redis, Memcache, NoSQL, etc Server-side application frameworks like node.js, Flask, Django, etc AWS (e.g. EC2, EBS, S3, ELB, SQS, ElasticCache, ECS, EKS, CloudFront, ElasticIP, Route53, Redshift, RDS) Build automation (Gradle/Maven + Bamboo) IDE (Unity, Eclipse, VisualStudio, Android Studio, etc) Automated CI & CD pipeline Strong hands-on coder Communication Decisiveness Modelling skills (UML) Conceptual thinking Attention to quality Get stuff done Lifelong learner Shares knowledge with others Seeks to understand underlying requirements and business rationale Appreciation of business domains in general Considers Software Architecture as part of development Passion for gaminghttps://www.linkedin.com/feed/update/urn:li:activity:6471296479460974592/ Let's shape a better world through technology. Join us to lead the change. Note to Recruitment Agencies In sourcing for candidates for particular roles, the Singtel Group works only with a panel of selected recruitment agencies expressly engaged under written agreements. Even then, these agencies are only activated from time to time for specific recruitment exercises for particular roles under instructions expressly issued by a member of the Singtel Talent Acquisition team. Except under such circumstances, no agency shall source or attempt to source any candidates for the Singtel Group. The Singtel Group will not pay nor be obliged or liable to pay any recruitment fees of any kind whatsoever to any agency where candidate CVs are submitted to the Singtel Group by such agency on an unsolicited or speculative basis. The Singtel Group reserves all rights to directly contact any candidate to which such CVs relate without any obligation or liability whatsoever to the agency concerned (including without limitation any obligation or liability to pay any recruitment fees of any kind).
Skills

Roles & ResponsibilitiesBackend AFC developmentWorking in a team, you will be responsible for the development of one or more software component that is part of a backend system. You will be involved in the software development lifecycle from definition of requirements to design and development, and testing.Job ResponsibilitiesWorks with multi-disciplinary team to understand system / application requirements.As part of a team, develops enterprise software solutions that meets client's Read more
needs and perform as designed.Capable of applying technical best practices to all projects.Consistently improves skills and knowledge in order to deliver high-quality output and gain increased responsibility.Communicates professionally with clients and internal staff to identify needs and evaluate solutions.Willingness to explore new technologies, learn new concepts and share ideas with others.RequirementsRecognised Degree in Electrical/Electronics Engineering/Computer Science or a relevant discipline.At least 5 years' experience in object-oriented software development and UML modelling for enterprise systems.Experience in Java/J2EE Application Server platform and UNIX environment.Experience in web based applications development (EJB, Servlets, JSP, javascript) and database application interfacing (JDBC, SQL).Experience in financial and payment system.Knowledge in RUP, Oracle, DB2, Elixir Report and Crystal Report will be an advantage.Experience in handling multiple tasks while meeting deadlines.Ability to thrive in a team development environment while also being able to work independently.Good understanding of the benefits of the various design patterns and object-oriented programmingWillingness to travel overseas.
Skills Responsibilities Gather and analyze requirements, design of technical specifications, developing      solutions, problem solving, testing, implementing and supporting of systems Keep up to date with industry trends, evaluate technical solutions and make      recommendations Develop and maintain projects, technical and user documentation and ensure version      control practices Operate in an Agile/Scrum environment Maintain high coding standards with extensive test coverage Other related duties as required Requirements Minimum of Read more
3 years of web development experience Able to provide clean and maintainable code Proficiency with Elixir (big plus) or Ruby/Rails or Python/Django Experience in maintaining systems running on PostgreSQL and Elasticsearch Experience in microservices  Experience in AWS Excellent problem solving and analytic skills DevOps experience is a plus
Skills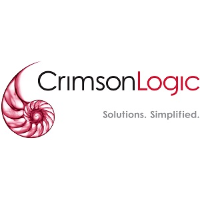 Roles & ResponsibilitiesJob Purpose Analyze, design, develop and maintain of IT applications, including documentation and post-implementation customer support. Job Responsibilities & Duties Analyze, design, program, test, document and maintain IT systems or applications Provide maintenance support to customers (internal and/or external) by investigating and rectifying reported systems shortcomings Analyze requests for enhancements/changes and write amendment/program specifications Update system documentation Perform and manage stages of the SDLC and participate Read more
in the systems review with Project Lead/Manager Understand the interdependencies of the services (application, system and database) and able to pin-point problem areas accurately to improve overall efficiency Design and document system design, architecture and propose appropriate technologies and tools required to implement systems; and ensure users sign-off on design specifications Use development tools to develop applications for better productivity Develop test cases, conduct SIT, load test and tune the performance of systems to meet SLA Deploy systems to production and provide post-implementation support Provide technical guidance to junior colleagues in their work Keep abreast of technological advancement, emerging standards and new software or hardware solutions that may affect decisions about system builds or enhancements Any other duties as and when assignedRequirements Possess good experience developing web application, Web Forms and Enterprise Workflows 2-3 years of project lead experience in IT. Certifications in Java, J2EE etc preferred 3-8 years of experience in systems analysis, design, programming and project management with knowledge of one or more of the following technologies: Java, J2EE Struts, JSF, Spring, EJB, Hibernate, IBatis Weblogic Application Server, Elixir, Oracle DB, LDAP, MQ Series and iPlanet Web Server JBoss Application Server, ESB Oracle Database, SQL, PL/SQL
Skills

Roles & ResponsibilitiesBackend AFC developmentWorking in a team, you will be responsible for the development of one or more software component that is part of a backend system. You will be involved in the software development lifecycle from definition of requirements to design and development, and testing.Job ResponsibilitiesWorks with multi-disciplinary team to understand system / application requirements.As part of a team, develops enterprise software solutions that meets client's Read more
needs and perform as designed.Capable of applying technical best practices to all projects.Consistently improves skills and knowledge in order to deliver high-quality output and gain increased responsibility.Communicates professionally with clients and internal staff to identify needs and evaluate solutions.Willingness to explore new technologies, learn new concepts and share ideas with others.RequirementsRecognised Degree in Electrical/Electronics Engineering/Computer Science or a relevant discipline.At least 3 years' experience in object-oriented software development and UML modelling for enterprise systems.Experience in Java/J2EE Application Server platform and UNIX environment.Experience in web based applications development (EJB, Servlets, JSP, javascript) and database application interfacing (JDBC, SQL).Experience in financial and payment system.Knowledge in RUP, Oracle, DB2, Elixir Report and Crystal Report will be an advantage.Experience in handling multiple tasks while meeting deadlines.Ability to thrive in a team development environment while also being able to work independently.Good understanding of the benefits of the various design patterns and object-oriented programmingWillingness to travel overseas.
Skills

Roles & Responsibilities- Manage web server and middleware platforms.- Perform the following administrative tasks:- Management of web servers and middleware products;- Health checking, monitoring and reporting- Support for application deployments- Troubleshoot and resolve incidents- Provide advices to application configurations related to performance related issues- Review system configurations and provide solutions for performance related issues Provide advice on design parameters and configurations settings for application- Provide support maintenance related Read more
activities for example putting up maintenance webpage- Management of SFTP products, monitoring, changing of scripts to cater for SFTP jobs.Requirements- Diploma or Degree in Computer Science, Information Technology or relevant experience.- Must have at least 3 years of Websphere / Weblogic support experience.- Support the following web servers and middleware products minimally:- Microsoft IIS; Microsoft .NET platform; Oracle Web Tier (for example Sun iPlanet); Oracle , SAP Business Object BI Suite, Citrix Access Gateway, Crystal Report, Documentum, Elixir Report , IBM Datastage, Websphere, QualityStage, Rational Synergy, SPSS Statistics, Tivoli Directory,JBoss, Quest Software Toad, SecureDoc Enterprise , Attachmate Reflection Server/Client, Slift Ez-Classic, WorkBench, SunOne Web serverLicence No: 12C6060
Skills

Roles & Responsibilitiesnalyze, design, program, test, document and maintain IT systems or applications- Provide maintenance support to customers (internal and/or external) by investigating and rectifying reported systems shortcomings- Analyze requests for enhancements/changes and write amendment/program specifications- Update system documentation- Perform and manage stages of the SDLC and participate in the systems review with Project Lead/Manager- Understand the interdependencies of the services (application, system and database) and able to Read more
pin-point problem areas accurately to improve overall efficiency- Design and document system design, architecture and propose appropriate technologies and tools required to implement systems; and ensure users sign-off on design specifications- Use development tools to develop applications for better productivity- Develop test cases, conduct SIT, load test and tune the performance of systems to meet SLA- Deploy systems to production and provide post-implementation support- Provide technical guidance to junior colleagues in their work- Keep abreast of technological advancement, emerging standards and new software or hardware solutions that may affect decisions about system builds or enhancements- Any other duties as and when assignedRequirements- Diploma/Bachelor's degree in Computer Science or equivalent.- Possess good experience developing web application, Web Forms and Enterprise Workflows- 2-3 years of project lead experience in IT. Certifications in Java, J2EE etc preferred- 3-8 years of experience in systems analysis, design, programming and project management with knowledge of one or more of the following technologies: Java, J2EE , Struts, JSF, Spring, EJB, Hibernate, IBatis , Weblogic Application Server, Elixir, Oracle DB, LDAP, MQ Series and iPlanet Web Server , JBoss Application Server, ESB , Oracle Database, SQL, PL/SQL- Able to support calls, troubleshoot and fix system problems independently during maintenance phase of the project. Willing to support on overseas project time zones (when required).Licence No: 12C6060
Skills Realise your full potential with Asia's leading communications group. While we take pride in our 130-year heritage, our philosophy is to always look forward and evolve. Today, we are a leader in cutting-edge ICT innovation and digital advances, powered by a vast network of offices in countries and territories across Asia Pacific, the Middle East, Europe and the USA. Come be a part of our dynamic organisation as Read more
we create the infocomms landscape of the future. ResposibilitiesTechnical lead of a set of work packages in a project Contributing to architecture and standards across the department Be the technical contact for the team Technology expert in a specific area Contribute to Singtel's Build-Run team from design to go-live and beyond Design and develop new componentsTake ownership of the solutions, their architecture and non-functional qualities in production. Work as part of a Build-Run team, including teams of external vendors, developers and architects to guide and assist in delivering business requirements Have close interaction with the business Contribute to common development practices Help identify new talent in the market Inspiring and mentoring developers by being a role-model as you work together in the Build-Run team Continuous improvement of technology and process Work with in-house and external stakeholdersThe ideal canddiate should have/be:BSc in Computer Science or other relevant field More than 9 years JAVA, C#, C++ Development, Modern Languages (e.g. Python, Javascript (ES6), Typescript, Elixir etc…) Object Oriented Programming Strong understanding of Database and Caching technologies. SQL, RDS, Redis, Memcache, NoSQL, etc Server-side application frameworks like node.js, Flask, Django, etc AWS (e.g. EC2, EBS, S3, ELB, SQS, ElasticCache, ECS, EKS, CloudFront, ElasticIP, Route53, Redshift, RDS) Build automation (Gradle/Maven + Bamboo) IDE (Unity, Eclipse, VisualStudio, Android Studio, etc) Automated CI & CD pipeline Strong hands-on coder Communication Decisiveness Modelling skills (UML) Conceptual thinking Attention to quality Get stuff done Lifelong learner Shares knowledge with others Seeks to understand underlying requirements and business rationale Appreciation of business domains in general Considers Software Architecture as part of development Passion for gaminghttps://www.linkedin.com/feed/update/urn:li:activity:6471296479460974592/ Let's shape a better world through technology. Join us to lead the change. Note to Recruitment Agencies In sourcing for candidates for particular roles, the Singtel Group works only with a panel of selected recruitment agencies expressly engaged under written agreements. Even then, these agencies are only activated from time to time for specific recruitment exercises for particular roles under instructions expressly issued by a member of the Singtel Talent Acquisition team. Except under such circumstances, no agency shall source or attempt to source any candidates for the Singtel Group. The Singtel Group will not pay nor be obliged or liable to pay any recruitment fees of any kind whatsoever to any agency where candidate CVs are submitted to the Singtel Group by such agency on an unsolicited or speculative basis. The Singtel Group reserves all rights to directly contact any candidate to which such CVs relate without any obligation or liability whatsoever to the agency concerned (including without limitation any obligation or liability to pay any recruitment fees of any kind).
Skills