Sign in or register for a JobTech account.
Jobs that require

embraces diversity

skill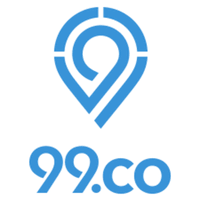 99.co is looking for an Operations Lead to join our diverse team of people who are passionate about taking the real estate industry properly into the age of technology through innovation and a desire to solve its multitude of challenges.

Being a data and processes enthusiast; you will be doing more than just verifying and processing data. You'll also be responsible for sourcing data, cleansing, inserting and assigning; accuracy and speed is imperative. You will partner closely with the product and business teams to identify new opportunities and translate data to useful new product features; steering and guiding the company in making effective product and business decisions.

Checks will be made against the details of the data to ensure it meets the requirements then a judgment made as to whether it meets the criteria for being added into the database, so confidence and judgement in what makes great data is a must.

What you'll do:
Hunter and Seeker: Alternative sources of data, whether online, via business partnerships/exchange, or via manual collection of primary sources
Manage all aspects of collecting, auditing, and editing of raw data, including print and digital
Ensure that all data is stored in an organised manner and properly backed up
Be in charge of recurring data imports into our database
Work with the wider product team to ensure all data collected is properly processed and productised
Think of the best way to make use of the vast amount of raw data we have acquired (what information to transcribe, what data types to use, how to match them, how they should be presented to users, etc.)
Periodically QA our databases to ensure that our data is accurate, complete, and up-to-date
Create and manage secondary databases to store additional information whenever applicable
Taking lead on projects, as needed.
What you are/have/will be:
Proficiency in Microsoft Excel is absolutely required
Basic understanding of basic data modelling and database concepts
An extremely detail-oriented personality and the ability to keep track of vast amounts of data
Excellent communication skills, both written and verbal
The ability to work in a fast-paced, culturally diverse environment, and prioritise among competing tasks/errands
The ability to plan for the long-term, taking into account that projects might need to be scaled indefinitely
Strong project management and leadership skills; prior experience in coordinating and executing a project for 6 months or longer is a +
A sense of responsibility and accountability, and the drive to execute a project to completion
Detail-oriented or someone who reads everything and will paste an html peace character somewhere in your application ;)
Skills

Roles & ResponsibilitiesSupport manufacturing plant in production planningOversee inventory level and work with different teams to resolve production issuesAssist and help to achieve production capacity to the full potentialRequirementsDiploma / Degree qualificationMinium 2-4 Yrs Experience in production planning in manufacturing plant environmentExperience in SAP
Skills Roles & ResponsibilitiesMarriott International is the world's largest hotel company, with more brands, more hotels and more opportunities for associates to grow and succeed. We believe a great career is a journey of discovery and exploration. So, we ask, where will your journey take you?JOB SUMMARYPerform administrative functions by assisting the above property iT team primarily in Singapore as well other company offices. Act as main coordinator to Read more
organize discipline meetings and support iT conferences and events.Provide meeting and travel support to the leadership team. Handles confidential and sensitive matters as and when required.CORE WORK ACTIVITIESManaging Projects and PrioritiesAdministrative services to continent iT team members, primarily in Singapore officeResponsible for assisting PMO team with key project tracking and report-outManage the booking of small events and meetings for other disciplinesResponsible for organizing and the success of regional or area iT conference callsMinute taking for inter-department meetings, and track on the follow-up and document the findingsProvide travel planning and miscellaneous duties to assist the team in maintaining efficiencies.Manage the regional or area iT surveys and facilitate the rap session and action planningOffice Administration: facilitate on invoice processing, VIP coordination etc.Conducting Human Resources ActivitiesManaging Continent iT team contact cards, personnel details for special occasions and celebrationsReporting on Continent, Regional iT Team Leave accrualFacilitate onboarding process of new hires of continent iTManaging Key Process/DocumentationMaintain and update the Continent/Regional/Area iT distribution listMaintain and update the resource center of PMO including MGS and SharePoint etc.Assist iT PMO team on the major iT events and conferences as well training administrationFacilitate communication of key Regional/Area iT major announcements and memos management and distributionRequirementsCANDIDATE PROFILEEducation and ExperienceMinimum diploma or equivalent qualification in related field (or the equivalent training/education in respective country).Complete knowledge of a full range of administrative processes and advanced knowledge of MS Office and other key office applicationsExcellent command of English and Mandarin (both written and verbal)Good process management, negotiating, influencing and problem resolution skillsProven ability to effectively prioritize and execute tasks in a high-pressure environmentKnowledge of business environment, service requirements and hospitality culture is a plusStrong verbal and written communication skillsKey StakeholdersContinent iT Team mainly based in Singapore officeOther above property iT team members including home-based and from other company officesMembers from other disciplines based in Singapore OfficeMarriott International is an equal opportunity employer committed to hiring a diverse workforce and sustaining an inclusive culture. Marriott International does not discriminate on the basis of disability, veteran status or any other basis protected under federal, state or local laws.
Skills Roles & ResponsibilitiesProject Management capability and capacity needs have increased with several accelerated growth targets in the region (Australia, Korea, Cyber, SME).This role will support/assist:APAC P&C Program Manager and Regional PLMs/MAD & SMD Division Heads to ensure proper Governance and execution of P&C initiatives.Country P&C teams with structuring and monitoring of projects.Regional and country change initiatives.The role is based in Singapore; engagement is with all 12 APAC countries.1.Project Read more
Management – supports P&C Program Manager, Regional PLMs/MAD & SMD Division Heads, and country teams in planning the delivery of strategic and BAU initiatives.This can include structuring new projects, managing short-term projects, providing guidance to regional/country teams on project management principles, etc.2.Communications – supports P&C Program Manager and Regional PLMs/MAD & SMD Division Heads in cascading project-related communications throughout P&C and Chubb.Helps produce regular status reporting to P&C management teams.3.Governance - supports relevant working groups specific to the execution of P&C initiatives.Helps to ensure that regional and country teams understand and adhere to project and change frameworks.Assists P&C business teams with building business cases.4.Demand Management – helps facilitate change control and prioritization of P&C initiatives, particularly system-related demand.Works closely with IT teams to ensure business demand is understood and delivered.5.Risk/Issues Management - Ensures risks, issues and dependencies are tracked and monitored with proper mitigation and resolution plans.Facilitates issue escalation and communication to senior management.6.Stakeholder Management - Building and maintaining transparent, trust-based relationships with respective stakeholders at regional and country levels.Provides feedback to regional management on country support needs.7.Change Management – helps to provide education on change management frameworks and supports P&C-related change initiatives throughout the region.8.Team Leadership - Support P&C team members in the region and act as an escalation point to resolve any blockers or issues they raise.Helps to ensure teams are actively engaged in projects and adequately supported and resourced to deliver initiatives.RequirementsProven project management capability, primarily within insurance/financial services.Experience working closely with IT teams or as an IT BP or IT project manager is a must.Understands the need to communicate and build strong relationships with stakeholders at different levels in a highly matrixed organisation.Culturally sensitive and able to work with diverse groups of stakeholders across APAC countries.Can work in high pressure, demanding environments and deliver high quality results.Excellent knowledge of Project Management methodologies, tools and templates.Experience with Change Management frameworks and execution is a plus.Comfortable with public speaking and presentation to all audiences.Bachelor's Degree or Business Degree is mandatory.Degree in Project Management is a plus.PMP or Agile certification is a plus.English fluency is mandatory.Fluency or proficiency in one or more of the following is a plus:Mandarin, Bahasa (MY and/or ID), Cantonese, Korean, Thai.P.S. Only shortlisted candidates will be notify.
Skills Roles & ResponsibilitiesThe Manager, Employee Experience and Relations derives insights from employee engagement tools. He/She liaise with business leaders to implement corrective action plans to enhance employee experiences.He/She designs the employee engagement programmes based on employee experience strategy in alignment with the organisation's culture and values. He/She provides support to the Head, Employee Experience and Relations when engaging in key negotiations that discuss the business and associated risks. Read more
He/She also manages team operations and performance.He/She leads by example and is passionate about analysing issues and finding creative solutions to problems, encouraging innovation within the team. He/She is diplomatic and highly skilled at engaging with others, thereby promoting a co-operative work environment.Requirements~ Manage team resources to ensure adequate staffing and capability levels ~ Adapt and tailor different styles and preferences when communicating to different audiences or stakeholder groups ~ Adopt a service-oriented mindset and people-centricity in dealing with workforce and business stakeholders ~ Analyse financial and HR data by employing data mining, modelling, predictive analytics, and benchmarking tools and techniques to create insights and foresights to guide decision-making ~ Apply data governance concepts and principles to identify, collect and prepare data for analytics and HR metrics benchmarking ~ Assess feasibility of proposals to improve internal workflows ~ Build trust (being a trusted advisor) through assisting key stakeholders in solving people related issues successfully ~ Communicate with employees on areas such as benefits and claims eligibility and administration, payroll deductions, retirement, re-employment and termination guidelines ~ Contribute towards building the corporate branding for diversity and inclusion in all communications with stakeholders, respecting differences in perspectives and opinions, and working towards a mutually agreed outcome ~ Correlate financial and HR data to design HR metrics, identify causal relationships, analyse trends, develop forecasts and projections, and draw insights and foresights for decision-making ~ Demonstrate empathy and respect when handling difficult conversations, dilemmas or paradoxes ~ Derive meaningful insights from the employee engagement analysis ~ Derive relevant insights from analysis and recommend enhancements to the organisation's HR practices taking into consideration the business context and operating environment ~ Develop communication material/ information kits for the HR programmes/ activities to convey desired messages clearly and effectively to the targeted audience ~ Develop insightful presentation derived from data analytics and HR metrics benchmarking using dashboards or data visualisation tools ~ Develop positive working relationships with people through strong inter-personal skills ~ Establish credibility by gaining confidence of others through a demonstration of business and technical knowledge ~ Facilitate action planning discussions with business leaders to identify corrective or improvement actions and resources to implement the action plans ~ Identify and synthesise relevant information required to support union and employee negotiations ~ Implement and operate various aspects of the HR operating model to deliver HR services as set out in service management framework and in accordance with HR policies ~ Implement HR transformation programmes to improve the effectiveness of HR service delivery and cost efficiency for the organisation ~ Incorporate diversity and inclusion principles into HR policies and translate the policies into day-to-day practices at workplace ~ Justify the resources required to support changes in resources, procedures, systems, or technology within the function ~ Keep abreast of local and global HR trends and developments to provide further benchmarking insights on data analysis outcomes ~ Manage internal stakeholders beyond the team and external stakeholders to achieve shared goals ~ Monitor the function's financial inflow and outflow against allocated budgets and forecasts ~ Outline the business impact and risks in connection with labour relations, including ethical, legal and regulatory requirements, to support union and employee negotiations ~ Plan and execute communication activities using the appropriate channels/ tools for the targeted audience ~ Plan and execute diversity and inclusion related activities that are compliant with diversity and inclusion policies and embrace diversity and inclusion culture ~ Present and communicate with impact and empathy through clarity in messages, and engaging audience through active listening and inquiry ~ Promote effective working relationships with people of diverse race, language, religion or cultures, embracing differences in perspectives, traditions and culture, and adopting an open mindset at all times ~ Provide coaching and advice to junior team members ~ Provide support to business leaders in rolling out activities to communicate progress of the employee engagement activities ~ Research and apply prevailing labour policies, employment laws and regulations, including but not limited to tripartism, employment laws for foreign nationals, Fair Consideration Framework ~ Resolve data availability and data quality challenges with data cleansing techniques ~ Review the range of HR services against their corresponding HR service delivery channels critically to identify opportunities for continuous improvement of service quality or costs reduction ~ Set individual objectives, periodically reviewing and assessing performance of direct reports ~ Support line managers in drafting and issuing employment contracts, taking into account all relevant statutory terms and benefits ~ Translate the insights gained from employee engagement tools and recommend corrective or improvement actions ~ Translate the long-term objectives for the Employee Experience function into tactical plans
Skills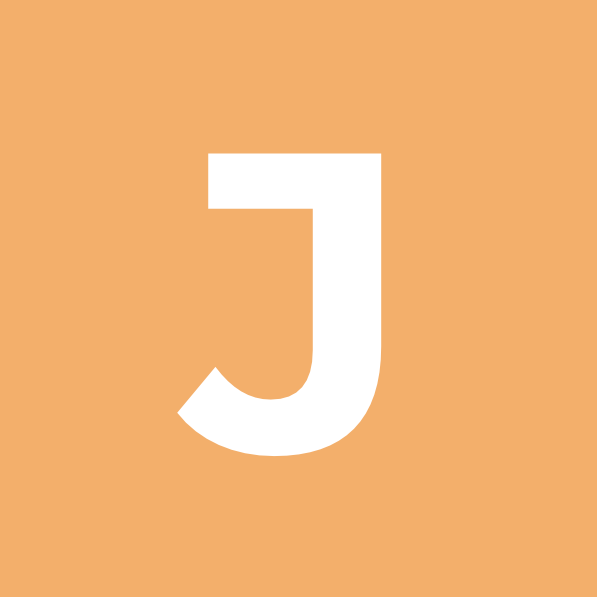 Roles & ResponsibilitiesAbout J.P. Morgan Automated Trading Strategies (ATS) groupJ.P. Morgan is a top tier liquidity provider in global macro markets offering competitive pricing across commodities products. The Automated Trading Strategies (ATS) group drives systematic trading within this space and are responsible for algorithmic pricing, automated risk management and hedging, and intelligent order execution strategies.Key ResponsibilitiesThe trading strategist will work as part of the ATS front-office team on Read more
the Commodities floor in Singapore with a focus on Commodities markets, primarily Precious and Base metals, Energy and Indices.The environment is fast-paced and challenging. The individual must be responsible, independent and able to work in smooth coordination with the larger team to drive the desk's revenue.The individual will cover a wide range of responsibilities and work closely with the trading desk to drive revenue and expand the business. These include designing trading and execution strategies; researching micro-patterns and trends; building, maintaining and upgrading applications & tools; supporting day-to-day operation. Some on call time will be expected. • Work with trading professionals in various countries to tailor pricing strategies for various Commodities • Derive manual/semi-manual/automatic hedging solutions with risk managers to extract the best values out of our flows • Work in close collaboration with sales to explore ways to expand our e-commerce footprint in the region • Look for unique automated trading opportunities in APAC to drive our trading revenue • Understand the firm's approach and policies for managing risks in relevant business and applicable legal and regulatory rules, and follows policies. • Balance potentially competing needs across clients, internal partners and the firm.RequirementsRequirements These points have been carefully considered as being essential for the role.Your background must accurately reflect all of these for your application to be considered.• Interest in market microstructures and quantitative Commodities trading in global markets • Attention to detail, adaptable and hungry to learn • Design and programming skills, with primary focus on Python and Java. • Interest in applying agile development practices in a front-office trading environment. • Excellent verbal and written communication skills as this position involves frequent interaction with different teams in the firm. • Demonstrable proficiency with market and product terminology. • Ability to think strategically and creatively when faced with problems and opportunities. Always looking for new ways of doing things and understanding the benefits of leveraging the firms scale. • Understands the different types of risk and able to discuss in detail ways of managing these risks. • Ability to thrive on the challenge of competitive pressures and remain focused on client needs. • Ability to communicate concepts and ideas, both verbally and via documentation, and be able to defend their validity and target messages to different audiences. • Self-directed, highly motivated, and able to work independently.Desirables: • Degree in Engineering, Mathematics, Physics, Computer Science or equivalent • Commodities markets experience and general trading concepts and terminology.Experience in the pricing and risk management of Commodities derivatives will be a big advantage • Experience of working with exchanges, especially CME, ICE and LME • Direct experience of agile software methodologies About J.P. Morgan's Corporate & Investment Bank:J.P. Morgan's Corporate & Investment Bank is a global leader across banking, markets and investor services. The world's most important corporations, governments and institutions entrust us with their business in more than 100 countries. With $18 trillion of assets under custody and $393 billion in deposits, the Corporate & Investment Bank provides strategic advice, raises capital, manages risk and extends liquidity in markets around the world.Further information about J.P. Morgan is available at www.jpmorgan.com.We strongly encourage all applicants to apply via our careers website where you are able join our Talent Network to receive customized vacancy notifications and ensure that your details are accessible by our global recruiting team - www.jpmorganchase.com/careers.A quick link to this particular job posting can be found in this URL: http://jobs.jpmorganchase.com/ListJobs/ByKeyword/180108721/Please note that only short-listed candidates will be notified. We thank you for your interest and wish you all the best in your career.Yours Sincerely, Human Resources JPMorgan
Skills Roles & Responsibilities10+ years' experience. We are looking for a Project manager having experience in cloud based deployment and migration projectsMust have experience on Microsoft Azure or Google Cloud platforms, PaaS, IaaS, SaaSPreferred experience in Banking/ Financial domainExperience in Regulatory Compliance processes as per Singapore standardsExperience in all phases of the engineering lifecycle including: requirements; architecture; design; implementation; testing; and operations and maintenance.Work on Security and Control Systems Read more
to identify and close the gaps in infrastructure and servicesMust have excellent technical problem-solving skills, including identifying and addressing performance problems, system defects, software/application/systems issues, etc.Participate in status meetings on progress, priorities, issues, performance issues, and future work.Work with different teams along with different geographical locationsStrong organization, project planning and time management skillsDemonstrate excellent written and verbal communication skillsRequirementsProject management experience in Cloud architecture/ migration, Security and Control SystemsBanking domain experience
Skills

Roles & ResponsibilitiesOversee the delivery of the critical infrastructure services such as network, security, EUC and data centre services.Network services is a very critical due to paperless hospital as such the person has to have a strong foundation for network services management and delivery.Manage multiple projects and is responsible for the execution from initiation to completion.Determine project goals to ensure the project supports business objectives and strategies.Develop project Read more
plans which include requirements, scope, deliverables, budget and schedules.Define project tasks and resource requirements and to achieve optimal resource utilisation.Manage the risks that affect the delivery of the project outcome.Track project deliverables and ensure projects are completed within budget, schedules and quality standards.Implement process improvements to reduce development time.Present reports and project updates to stakeholders on a regular basis.Manage the risks that affect the delivery of the project outcome.Track project deliverables and ensure that the projects are completed within budget, schedules and quality standards.Implement process improvements to reduce development time and assist in the integration of complex business factors to implement long-term strategic planning objectives.Present reports and project updates to stakeholders on a regular basis.RequirementsAt least 7 years of hands-on experience in technology infra services delivery in an enterprise organisation.Strong leadership and interpersonal skills. Able to work with different groups of stakeholders.Experience in healthcare industry is an added advantage.CITPM / PMP certification will be preferred.Degree in Computer Science, Computer Engineering or equivalent
Skills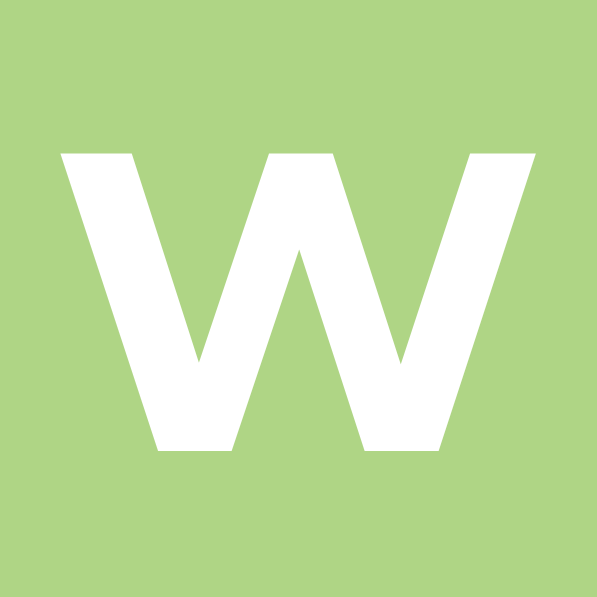 Roles & ResponsibilitiesResponsibilitiesThe successful candidate will have the following experience: process accounting transactions; verify and review accuracy of accounting documents before payment processing (either online banking or cheque);Be responsible for full set of accounts (including A/P, A/R and General Ledger) and maintain day-to-day Cash Book/Cash Flow in several currency bank accounts;Support closing process; review and ensure accuracy and timely quarter-end and year-end management and financial reporting and tax Read more
matters (prepared by external accountancy firm); support year-end audit activities;Implement and monitor cost accounting metricsMaintain fixed assets list;Initiate and process invoices and receipts in close communications with project managers and liaise with financial officers of clients;Process and manage payroll: prepare monthly payroll, update on contributions, including CPF, SPR, CDAC, MBMF & SINDA, pay slip processingHave basic knowledge in GST submission would be an added advantage;Review and manage travel claims of staff and consultants;Review and manage annual leave forms and schedules;Handle office administrative work; to assist with scheduling and organizing board and shareholders meetings;Assist in other ad-hoc tasks or projects as required. RequirementsCompetences and capabilities:The candidates will possess capabilities and qualifications to include:Minimum of a Diploma in Accounting with at least 1-2 years of experienceA disciplined sense for accuracy, and skilled in financial analysis and modeling;Proficient in Microsoft Office Applications, in particular with spreadsheets and accounting software programs, and excellence in reporting in English.LocationThe position is located at the WEnergy Global Headquarters in Singapore.RemunerationWEnergy Global offers internationally competitive compensation packages to its employees, including – if qualified - access to its Employees Shareholding Option SchemesApplication and ContactPlease send us your cover letter (a must) + resume via email: [Click Here to Email Your Resume]Deadline for submission: Monday December 24th, 2018 (COB Singapore Time)WEnergy Global PTE LTD has a diverse environment and is proud to be an equal opportunity employer. All qualified and experienced applicants will receive consideration for employment without regard to race/ethnicity, religion, gender, sexual orientation, national origin, disability, marital status or age.__________________________________________________________________________
Skills Role - Full Stack Developer Location - Near Central West Salary - Open for Discussion Job Description:Responsible for delivering optimised, scalable and maintainable end-to-end software systems for the project. Responsible for delivering the frontend and backend software required for the project. Responsible for building business logics in the backend. Responsible for building APIs to connect all the systems and components together. Responsible for testing and debugging to make Read more
sure that code and software is at the highest quality possible. Responsible for building and maintaining the monitoring and logging systems of the project. Responsible for setting up and configuring different components and systems for the project Responsible for managing network and load balancing for the project. Responsible for software patching and upgrades. Required to work closely with different teams to deliver the project.Interested, please send over your resume to [Click Here to Email Your Resume] or call at +65 67087429 ext 210 for a confidential discussion.
Skills