Sign in or register for a JobTech account.
Jobs that require

enterprise systems

skill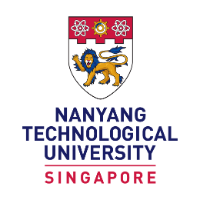 Roles & ResponsibilitiesProject description:"Cross-functional New Product/Technology Introduction (NPI/NTI) Program" that focusses on the Research, Development, Deployment & Commercialization of the Next-gen Distribution Grid Management tools.Job scope:Design and develop the core functions/modules of the distribution grid management platforms (e.g., DMS, GIS, OMS), such as IVVC, FDIR, probabilistic power flow analysis, load flow analysis, distribution system OPF, voltage profile mgmt, power factor correction, volt-var optimization, microgrid/feeder power flow controls & Read more
generation-load balancingValidate & improvise the performance of abovementioned modules by integrating them with an advanced grid enterprise application layer specifically designed to handle the large penetration of DERsBe an hands-on technologist / domain / industry expert in commercial solution development, system integration & implementationBe a team lead to define & achieve the project goalsWork closely with researchers, developers, partners and/or external vendors for timely project deliveryAny other ad-hoc duty or responsibility e.g., project presentation, progress report preparation and procurement of goods and services etc. assigned by the project supervisor RequirementsAcademic Qualifications:Bachelor or Master Degree in Electrical or Computer Engineering. Specialized in Power Systems/Distribution Networks/Automation & ControlSolid knowledge & Strong expertise:Experience in Distribution Management System (DMS), Geospatial Information System (GIS), Outage Management System (OMS), SCADA, Power System Network Protection & Distribution AutomationDesign & develop modules/tools for the key DMS functions (e.g., power flow, load flow, volt-var optimization, fault detection, isolation, restoration, robust load balancing, grid control and outage management for power system self-healing & resiliency)Good knowledge of Advanced Distribution Management Systems, Distribution Energy Resource Management Systems & Grid ancillary services (e.g. voltage/power management, fast demand response, contingency reserve, peak demand management, regulation service (voltage-frequency), electric vehicles (v2g-g2v), battery storage energy arbitrage,..)Experience in Grid enterprise integration, Common Information Model (CIM), data model standardsProficiency in using power system modeling and simulation software for analysing the power system stability, reliability, power flow, short circuit, load flow, flicker, voltage regulation, transients, power factor, losses and electromagnetic transientsKnowledge of utility grid communication protocols such as IEC 61850, Modbus, DNP 3.0 and IEC 104Added advantage:Experience in using microgrid tools such as Sandia National Laboratories – Microgrid Design Toolkit (MDT), NREL's ReOpt, DER-CAM, ETAP & PSCAD.Experience in conducting real-time simulations using hardware-in-the-loop (HIL) techniques based on RTDS or Opal-RT platformsGood knowledge of Advanced Metering Infrastructure (AMI) & Intelligent RTUsExperience in R&D cross-functional New Product/Technology Introduction (NPI/NTI) programs & commercial solution developmentOther requirements:Ability to turn high-level features/requirements into detailed technical specifications that can be used by FW/SW developersExcellent written and verbal communication skills (English)An effective & efficient team player with good attitude & interpersonal skillsInterested applicants please send your CVs directly to Prasanna at [Click Here to Email Your Resume]
Skills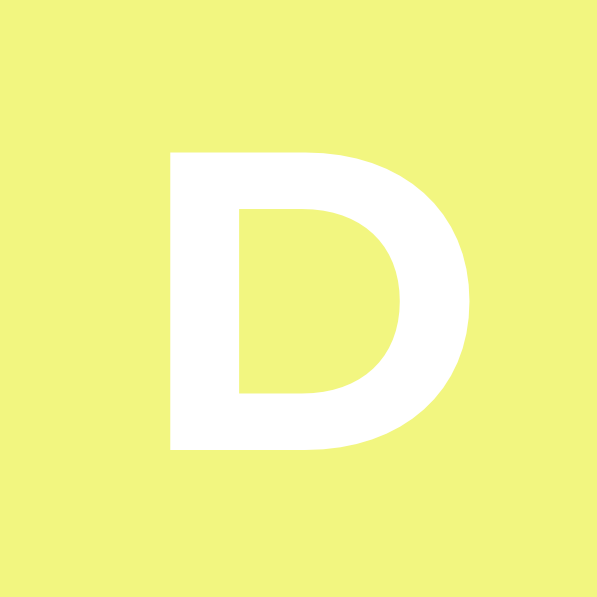 Roles & ResponsibilitiesTechnologyOur technology teams are responsible for the bank's entire information technology infrastructure. They develop and maintain the software required to support the bank's business. The teams work closely with the businesses and other infrastructure units to modernise the bank's IT systems to reduce complexity, risk and enable business growth.With award-winning mobile banking apps and trading systems, our technology helps Deutsche Bank deliver high-quality products to clients. Read more
We make sure that the phones and computers work and that emails are delivered– but we also develop solutions that help our people share their knowledge, expertise and passion for our business.Deutsche Bank sees itself as a technology-driven company that can gain market share with new, cutting-edge ideas. The ambition is to be a leader in the area of digitalisation. We are making investments into digital technology across all businesses to enhance the client experience, harness the power of data, and strengthen efficiency and controls by increasing automation. We are also collaborating with external partners such as start-ups, FinTechs, and technology specialists worldwide to discover and implement innovative solutions for our clients.Deutsche Bank has become one of the first financial institutions to establish a professional research and development department, including capabilities such as four innovation labs and the digital factory in Frankfurt. Join us here, and you'll constantly be looking ahead. We'll look to you to capitalise on new technological trends that can reshape our business and deliver value for our clients, whilst still meeting the demands of customers, regulators and the markets.GFFX business performs strategic redesign of its market leading platform for trading FX spot, forwards and options with external clients – autobahnFX II programme. In parallel, the business is investing into building a new re-invogarated products for Corporates client segment - autobahnTreasury and autobahnMoneyMarkets. Yet in addition to this, there is a strategic initiative to integrate Client and Sales platforms together to raise Sales efficiency by brining them into the core of electronic trading process - abFX II for Sales.abFX II programme intends to reorganize server-side functionality into well-defined layers with clear documented interfaces, to allow to create GUI in multiple languages for different client groups, to widen geographical presence of abFX servers to minimize client latency and provide better pricing, and to decrease time-to-market while increasing product quality.Autobahn Corporates is to be a new e-commerce product offering focused at providing treasurers at corporations and finance institutions with an improvement to their daily workflow processes and an overall management of liquidity leading to increased FX execution and investments with Deutsche Bank. The product is a collaboration of GFX, GMM and GTB businesses and the objective is to provide a single product covering the full range of treasurer activities. autobahn Corporates product will be developed completely in-house. It will contain renewed set of functionality from existing vendor-implemented systems like autobahnTreasury and autobahnMoneyMarkets.GFFX business highly depends on IT and continue to increase investment into it, which promise a lot of interesting work for all of us. Technology-wise abFX, abCorporates and abFX for Sales are distributed systems, each consisting of several backend services, client libraries and a frontend applications. The backend components are written in pure Java and based on technologies such as low latency messaging, distributed caching providing high availability to the platform. abFX client side is a rich client application which is being re-built on .NET technology stack leveraging Montage framework and the UX experts.The successful candidate will be working in one of the projects in the development team in Moscow or St. Petersburg and be responsible for full life-cycle of development tasks, starting from specification and design to successful implementation and level 3 production support.He/she will report to the team lead located in Russia, and will work in close collaboration with the respective business departments and local and remote developers/BAs/PMs from partnering teams.The candidate must be a senior software developer with proven track record of successful delivery. Experience with the implementation of high reliability high performance low latency systems is a great plus.Duties And Responsibilities• Design and develop new functionality • Working with BAs on functional and non-functional requirements, technical analysis and design • Coding and testing, reviewing other team member's changes • Document business and functional requirements, design decisions and API • Co-working with QA team on test automation of new and existing functionality • Contribute to the definition of the future state of the system architecture • When product and architecture experience gained, mentor and direct more junior developersRequirementsExperience / RequirementsThe following skills / knowledge are required:• Very good math and algorithms/complexity • Excellent knowledge of core Java (collections, multi-threading) – 3+ years • Experience in performance optimisation of multi-threaded Java application is a plus • Basic knowledge of SQL • Basic knowledge of Unix • Enterprise applications integration experience – 2+ years • Experience implementing fault-tolerant / load-balancing solutions – 1+ year • Version control systems – 2+ years • Experience working with Spring framework is a plusPersonal characteristics:• Problem solving, ability to take ownership of a task until its completion, rather then simply coding • Good communication skills • Good team player, open to communicate and collaborate • Eager to learn about new technology and gain new skills as required • Attention to details, disciplineDeutsche Bank offers a challenging and rewarding career where your contribution is valued and rewarded. We have an inclusive and friendly working environment coupled with excellent facilities and benefits.Deutsche Bank is an equal opportunity employer who seeks to recruit and appoint the best available person for a job regardless of marital status, sex (including pregnancy), age, religion, belief, race, nationality and ethnic or national origin, colour, sexual orientation or disability.Deutsche Bank does not accept unsolicited curriculum vitae from third party vendors.To apply for this role, please go tohttps://dbcareers.db.com/psp/PRHCM91/EMPLOYEE/HRMS/c/HRS_HRAM.HRS_CE.GBL?Page=HRS_CE_JOB_DTL&Action=A&SiteId=3001&JobOpeningId=3176920&PostingSeq=1
Skills Roles & ResponsibilitiesMajor duties and responsibilities are listed below: a. Lead and manage a team of SAP Advanced Business Application Programming (ABAP) developers to develop/enhance a fully integrated enterprise system to meet the business needs within the stipulated timeframe. b. Responsible for ensuring the proposed solution is aligned with the overall architecture design. c. Work with the SAP developer to ensure optimal system design and development of the Read more
SAP functionality across the various system components. d. Responsible for complying with the program standards, processes and technical standards defined for the project. e. Responsible for the design and development of all integration points and interfaces between various SAP modules, any selected 3rd party software and other applications/systems.RequirementsPropose solutions to fulfil business requirements and recommend potential areas for streamlining.Recommend and implement industry best practices to improve development processes.Design, document and develop SAP programs according to functional specifications received and ensure the developed programs fulfil the business requirements.Plan, identify, define and conduct unit testing to ensure the proposed solution fulfils the business requirements.Provide technical support to the Functional Consultants during system integration and user acceptance testing, implementing code changes if required.Conduct peer code reviews as specified according to project standards.Ensure SAP programs developed pass the required vulnerability assessments and code quality inspections.Plan and perform the cutover for the modules assigned.Deliver all project documentations defined for the projects that minimally includes design specifications, program specifications and unit test plan.Provide on-site support where necessary.Troubleshoot any problems reported before and after implementation of solution. g. Ensure optimal system design and configuration of the SAP functionality. h. Ensure the quality of the deliverables. i. Participate in any quality assurance activities and resolve any risks or areas for improvement identified.j. Perform risk management which includes identification; provide mitigation solutions and management for risks. k. Participate in the change request process which includes performing impact assessment, development and testing.l. Responsible for the timely preparation and reporting of progress status updates to the Project Manager and other management. m. Responsible for managing and resolving all problems reported and service requests received during maintenance phase.
Skills Roles & ResponsibilitiesWe are looking for aSecurity Consultant (Application Security) with responsibilities as follows:The Security Consultant (Application Security) is responsible for continuous application security assessment approach planning and design and application security assessments involving source code reviews to identify vulnerabilities, analyse false positives and provide recommendations to developers to fix the issues. Training will be provided.Perform information gathering and analysis, as well as design a continuous application security Read more
assessment approach to fit the customer's environmentImplement application security assessment tools and processesLiaise with different stakeholders to coordinate application security assessment activitiesEnsure deployment of quality solutions that are based on best practices and achievebusiness results required by the customerPerform scanning, analysis and verification to identify recommendations for the developer to fix the issuePrepare assessment report for different audiencesLiaise with the developer to interpret the remediation approach and best practice for fixing issuesProvide coaching and knowledge transfer for customers to perform routine assessmentRequirementsRequirementsDegree/Diploma in IT or equivalentAt least 5 years of experience in ITFamiliar with .Net and Java FrameworkMust have good understanding of the following:–Application Security –Common Application Vulnerability –Secure Coding GuidelineExperience in SDLC and DevOps is necessaryExperience in installing, configuring and troubleshooting operating systems and applicationsHands-on experience with programming and enterprise application development will be an added advantagePossess effective oral and written communication skills, as well as strong organisational skillsMust be able to work well independently and in a highly collaborative team environmentComfortable with travelling to different client sites locally, and overseas (occasionally)Experience in software development and/or CISSP, CISM, CISA and ISMS certification will be an advantage An attractive remuneration package awaits those who are successful.To apply, please submit a copy of your updated resume in MS Word format by clicking the "Apply" button. Alternatively, you may also email to [Click Here to Email Your Resume] stating your availability, as well as current and expected salary.We regret that only shortlisted candidates will be notified. Thank you.
Skills

Roles & ResponsibilitiesThe Big Data Engineer will execute master data management policies developed by the data architect and perform the data quality evaluations. He/She is required to work closely with business representatives to improve the quality of data to the required levels.ResponsibilitiesResponsible for the integration of large, structured and unstructured data volumes into the cloud platformsDevelopment of scalable end-to-end data pipelines for batch and stream processingExecution of the Read more
datalake integration workflow and activities for populating the data lake and integrating diverse data sourcesExecution an further development of the physical implementation of the logical data model into a physical implementation in the data lakeImplementation of solutions for reference data and master data management within the context of the mobility data businessExecution of data quality measurements and implementation of data quality improvement activities to the required levels of data qualitySupport of build-up and maintenance of a data directory for all data relevant to the mobility data businessRepresentation of the Data Architecture team in selected data architecture, data modelling, and metadata management work teams inside MobilityRequirementsDiploma or University degree in an appropriate area (e.g. informatics)Relevant work experienceExperience with data ingestion tools like Nifi, Streamsets, Node RedExperience with modern big data technologies like Hadoop, MapReduce, Kafka, Hive, Presto, Spark, StormExperience with cloud solutions like AWS, AzureExperience with programming languages like R, SQL, Scala, Python, JavaExperience with NoSql and traditional databases like Mongodb, MSSQL, HadoopExperience with enterprise application integration and with approaches in one of the leading tool suites (e.g. Kibana, Solr, ElasticSearch, R, Python)Strong technical design and analysis skillCreativity and lateral thinkingAbility to deal with ambiguity and work in fast paced environmentDeep experience supporting mission critical applications quicklyExcellent communication skills, both through written and verbal channelsExcellent collaboration skills to work with multiple teams in the organizationAbility to understand and adapt to changing business priorities and technology advancementsStrong knowledge and technology trends in implementing of Big data ecosystemStrategic thinking and critical problem solving skills
Skills Roles & ResponsibilitiesPerform as SME (Subject Matter Expert) on Jive platform (on premise installation).Implementation of plugins and add-ons on Jive and integrate with internal enterprise system.Work closely with the Client Technical Managers, Business teams across the globe to understand the complex requirement of Jive application and transform it into Technical specification.Report on status of product delivery and quality to Client Manger and business team.To coordinate with other teams Read more
using collaboration and ticketing tools. RequirementsAt least 10 years of working experience or equivalent in the related fieldAt least 2 years of Jive Development and Administration experience.Minimum a Bachelor's Degree / Master's Degree in Engineering or equivalent in the related disciplineSolid understanding of Jive Architecture version 6 to 9 and underlying API.Good knowledge of Jive Performance Management & CustomizationSolid experience in Jive Plugin development & Jive version upgrade.Solid knowledge of Oracle Database and Java 8 hands on development.Experience in deploying Jive software in a large scale corporation.Proven experience of maintaining uptime of Jive installation.Sound knowledge on front end technology like JavaScript, Freemarker, JQuery and SOY.Well versed in Mongo DB with ability to write complex query.Strong knowledge on java frameworks like Struts, Spring, Web Services.Hands-on experience dealing with Jive version 6 to 9.Hands-on Java 8 and Oracle experience.Experience with development, administration, maintenance and upgrade in Jive community management.Experience with integration of Jive with internal enterprise SSO implementation.Experience of Jive gamification and integrating Jive with analytics platform like Omniture.
Skills Roles & ResponsibilitiesWe are Unit4, a leading provider of enterprise applications empowering people in service organizations. We are on a mission because we no longer accept the digital downgrade that people experience when they swap their personal devices for their work ones. We create business software that fits the way people work, not the other way around. Help us be the best and join us!As Partner Manager, you Read more
will be working with the partner sales team for the development and maintenance of key UNIT4 Partners. You will form strong links with UNIT4 Partners and ensure that they understand and engage with the full portfolio of UNIT4 products and service capabilities.What you will doYou will develop the VAR Go-To-Market Plan, including strategy, target markets, sales goals, competitive differentiation and programs to increase sell-through;You will identify, prospect, and close new VARs to exceed quarterly and annual revenue quotas;You will monitor and improve day to day VAR sales performance through development of programs and hands-on assistance;You will build long-term relationships with VAR decision makers and their customers.Your approachAs a Partner Manager, you like to use your problem solving skills in order to come up with the best business solution for your customer. In order to do this you listen carefully to the needs and wants, which you translate into a fitted action plan. These action plans can differ per customer. This triggers your resourceful and curious nature because you want to explore and offer the best solutions.We offerYou will have a stable employment with an attractive salaryYou will be working in a challenging international environmentWe will invest in your personal and professional growthYou will work with enthusiastic colleagues who like to learn from each otherRequirementsWe askYou have experience working with regional VARs who sell ERP;You have in-depth knowledge of the VAR community, software and hardware, SaaS solutions;You have strong understanding of the Channel Ecosystem: ISO, VARs, System Integrators and their revenue models;You have track record of executing successful channel campaigns (ie, target market, built the program, implemented and managed program) – and driving marketing support and resources;You have the ability to provide business leadership, communicate clearly, and ferociously execute on new business opportunities.
Skills
Roles & ResponsibilitiesYou will be the Application Architect responsible for developing & governing the enterprise application strategy & roadmap, at a senior level. You are a good communicator & stakeholder manager with C-level & Heads from both technology and business, and credibly guiding them to understand how IT capabilities aligns with business. You have deep hands-on experience with frontend & backend systems, mobile, microservices, API & cloud. You Read more
have a track record of modernizing legacy systems, managing application architectures & blueprints, and have a deep understanding on solution techniques to close gaps.Primary ResponsibilitiesDeveloping application architecture blueprints, solution diagrams, technology stack & integration mapping at an organization-levelSolutioning from current to target states of the architecture to align with strategic initiatives with sound implementation design & plan to close the gapsBe a trusted architect adviser to the management team and to guide the IT teams in solution design and implementation. Knowledge of technology trends and provide thought leadership to the businessPresent roadmaps and architecture landscapes to senior stakeholders. Familiar with UML modeling, architecture documentations, translating business requirements into common interface specificationsEvaluation of technologies, solutions, development methods, and defining best practices in the selection or development of the software components and hardware requirements of the applications and dataEnsures services adhere to enterprise architectural principles - reusability, modularity, loose coupling, ease of use and security with high quality application performance, availability, scalability, and integrity RequirementsMinimum of 15 years IT experience and 5 years in enterprise application architecture, strategy & solutionAt least 10 years designing web & mobile, frontend, backend, microservices, APIs, OpenShift & AWSExpert in TOGAF architecture, modeling, solution diagrams & toolsExperienced in technical & agile skillsets: Java & Full Stack, Spring, React Native, iOS, Android, HTML5, .NET, API, ESB, Automated Testing, DevOpsPractice user experience, digital transformation and automation best practicesProficient in handling complex technical development concepts, latest software tools and technologies, strong database concepts and designing techniquesExcellent in working effectively in a multi-tasking environment, ability to prioritize competing tasksFluency and efficiency in creating architecture documentation, presentations and stakeholder pitchesClear communicator with excellent oral and written skills and experiencePossess the personal attributes of integrity, trust and credibility, hungry for results and show perseverance. A good listener, customer oriented, strong interpersonal skillsCreative thinking skills with deep technological expertise, business acumen and software development backgroundAble to guide and influence others easily and well organized with clear attention to detail
Skills

Roles & ResponsibilitiesLead a team of IT professional to ensure smooth operation of mission critical enterprise system.Perform overall management of managed services: Service Delivery and operational deliverables covering IT infrastructure and software applicationsImplement ITIL service management and Security measurement to meet the SLA.Work closely with Project Delivery teams to drive service delivery excellenceBuild good working relationship with customers / end users and assist the sales team to Identify Read more
sales opportunities in services and solutions.RequirementsMin. Degree in Computer Science, Information Technology or relevantMin. 5-8 years in Service Delivery roles in Outsourcing, Managed Services environment with basic Cyber security knowledge.Good understanding of ITIL best practices.Experience in leading support team in troubleshooting application and / or infrastructure issuesExcellent client service / delivery orientationGood communication skills, persuasion and influencing skills to interact with a variety of stakeholders
Skills

Roles & ResponsibilitiesIT on Vessels aims to optimize the IT value proposition of our vessels globally, to provide a competitive advantage today and in the future.Role SummaryThe Vessel Network Engineer delivers functional expertise, leadership, and support for IT network systems installed on Fugros vessels. This position is responsible for the design, implementation, functional & operational support and maintenance of IT network solutions/platforms according to the Global IToV strategic Read more
design.The position will report to the respective existing regional IT management managers but work with the Global IToV team in the organization and architectural alignment of solutions.Essential Functions and ResponsibilitiesProvidetechnical expertise, direction, and assistance to Systems Administrators, Systems Engineers and service desk teams;Design & improve IToV networks and extensions to Fugro corporate networks, by taking into consideration of bandwidth & infrastructure requirements, security and potential network expansion;Implement IToV design on board both Fugro-owned and third-party vessels as specified in IToV design document, ensuring that all mandated standards are adhered to;Responsible for network infrastructure, the continued operation and overall health of the vessels, either via onsite visits or by use of remote tools;Carries out maintenance on board IToV-implemented vessels as required in and conduct status checks on those vessels as well as assisting in development of plans to improve efficiency of existing infrastructure and systems. Reports findings and make recommendations for improvements;Responsible for maintainance and continuous improvement of documentation and procedures related to the design and architecture of IT infrastructure and technology;Conducts site visits to Fugros vessels and other out-station locations, as required, to determine the level of compliance with organizational goals and objectives and to assist in identification of further needs of the vessel and personnel operating them;Collaborate with architects, IT team members on project goalsSupports and encourages support for continuous improvement of the company's processes including, but not limited to, the Fugro's safety program.RequirementsDegree in IT / Computer / Engineering or equivalent;Minimum 5 years of working in networking technologies such as switching, routing and firewallingExperience of enterprise application and infrastructure environment, network topologies, dynamic routing, IP addressing and Ethernet networks.Understanding of and/or willing to learn network engineering (e.g. CCNA);Effective communication skills; verbal, non-verbal and written; and ability to communicate with team members at all levels of the organization;Experience in working in a global/regional environment;Pro-active, dynamic, dedicated and responsible self-starter with strong customer orientation and multi-tasking capabilities;Possess the ability to appropriately prioritize and plan complex work in a rapidly changing environment;Strong critical thinker with problem solving aptitudeStrong conceptual and analytical skills - demonstrating outside-the-box problem solving skillsWillingness to travel and on board to vessels
Skills