Sign in or register for a JobTech account.
Jobs that require

entrepreneurial

skill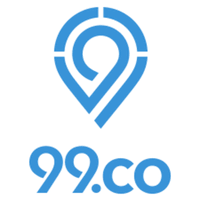 99.co is looking for an experienced Product Manager to join our diverse team of people who are passionate about taking the real estate industry properly into the age of technology through innovation and a desire to solve its multitude of challenges.

As a Product Manager, you will be responsible for plotting the course and future of our product, navigating your team through unchartered territory and unpredictable storms to reach new heights. Your work will constantly set new standards for the age-old industry and help thousands of buyers and renters find their dream home every year.

What you'll do:
Drive product direction and strategy.
Own the product roadmap, objectives and KPIs.
Define and execute go-to-market plans /strategies.
Conduct A/B tests and lead data analysis.
Understand user needs and behaviour.
Perform market research and competitive analysis.
Oversee product execution from inception to delivery.
What you have/are/will be:
Computer science or related technical background preferred but not required
Own a track record of building interesting internet and/or mobile products on web and mobile platforms
Experience leading a team, and know how to effectively implement team goals and deadlines
Able to speak in the vocabulary of GTD, Konmari method, agile, and design sprints
Technical depth that lets you understand and earn the respect of world-class engineers
A head for numbers and a strong quantitative background to support data-informed decision making
Able to respect and appreciate what good design(s) can do
Able to communicate well in all sorts of situations and provide clear and concise briefs
Exemplify what it means to be a team player — for both your team and the company
Entrepreneurial spirit and know how your work impacts the business and the industry, and have your way of conveying this to inspire others
Embrace change, and thrive in a fluid, fast-paced start-up environment
Detail-oriented or someone who reads everything and will paste an html peace character somewhere in your application ;)
Skills Personal and professional development opportunities At every stage in our career, by utilizing the right learning and development for them, we are encouraged to truly realize our full potential. Responsibilities:To meet the client's sales targets Interactive on-site approaches, through events and roadshows To represent the client professionally by knowing the client's products and services To be able to handle one-on-one and team discussions, as well as larger organizational Read more
meetings To work side by side to achieve long-term business objectivesRequirements:An ambitious mind, with an entrepreneurial spirit Willing to strive hard Clear on your business objectives Team player Loves to be interactiveBenefits:An environment that embrace the team concept, celebrate each other's success and where personal and professional growth is encouraged Provides the basis for ongoing coaching and continuous performance improvement Provides a framework to enhance the skills and knowledgeTaking ownership to the next level Interested to find out more? Send your resume to us now - [Click Here to Email Your Resume] (We regret that only shortlisted will be contacted. All will be in strictest confidence)
Skills Roles & ResponsibilitiesMission Your mission is to build software as part of a world class software development team within a genuine product culture of rapid testing and learning.As a Senior Software Developer, you will facilitate, mentor and implement modern software development practices across your development teams. You will define, develop, test and deliver software products to the highest standards.Your close alignment with the Product team will allow the Read more
business to rapidly innovate and experiment, and your architectural choices will represent current best practices with a view across the horizon at developing trends.In a Nutshell ● Elevate the regional team of software developers ● Execute to the highest standards across the entire software development lifecycle including feature planning and estimation, automated testing, development, deployment and user acceptance testingRequirementsCompetencies ● Expert on modern software development with a preference for Agile methods ● Deep understanding of the internet and the technology that powers it ● Accurate estimator who understands the complexities of a multi-skilled team ● Expert software developer with a passion for the web and its underlying technologies ● Strong analytical, business, project management, and organizational skills ● Self-motivated, positive-thinking, team player, leader, problem-solver ● Entrepreneurial and commercially minded, highly creative, and able to innovate quickly ● Passion for data, testing, and building a world-class customer experienceResponsibilities ● Write high quality software ● Help the team stay on track with the software delivery goals ● Meaningful PR reviews ● Unblock team when there are technical issues ● Balance the business needs with software quality requirementsRequirements ● 5+ years software development experience, with a preference for Ruby on Rails and ● PHP development experience is a plus ● Good knowledge of Javascript & CSS ● Knowledge of Slim is a big advantage ● Strong advocate for automated software testing ● Knowledge of latest developments in software development ● Deep knowledge of web standards, design and usability ● Understanding SEO guidelines is a plusCultural Competencies ● Build a positive team and family spirit ● Be Humble ● Stay Hungry ● Do more with less ● Customer first ● Always pursue learning and growth ● Engage, Disagree and Commit
Skills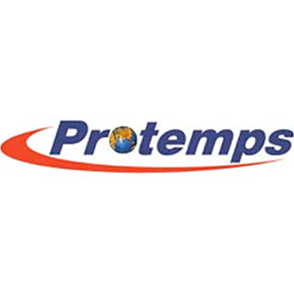 Roles & ResponsibilitiesOur client is a dynamic, international entrepreneur education company seeking a smart and reliable Senior Client Relations executive to join our team. The key responsibilities are updating client information on our CRM platform and managing client communication. You will also be required to provide administrative support to the Global Mentoring Manager.Skills and Experience RequiredExperience dealing with team and clients at an international levelExcellent time managementAbility to Read more
multi-task over different projectsAttention to detailBackground in updating reports with financial informationGood written and verbal communication skillsIndependent worker who is able to take initiative and works well in a team RequirementsBachelors Degree in any disciplineProficient in Microsoft Office and PowerPoint3 years experience in a similar capacity in a Multi-National CompanyOther InformationProject is until March 31, 2019Salary - $2000Interested applicants may send CV to [Click Here to Email Your Resume]We regret to inform that only shortlisted applicants will be notified.
Skills
Roles & ResponsibilitiesNUS Overseas Colleges (NOC) programme management and administrationDevelop, manage and maintain strategic partnerships and network of resources (companies, VCs, incubators, Institutions etc.) in host country to further objectives of NOCWork, engage and communicate with companies, students, NUS Staff and alumni, partner universities, external agencies and entrepreneursAssist in establishing relations with corporates as a means for recruiting students, developing company-specific offerings and identifying opportunities in experiential learning, Read more
internships and post-graduation placementLiaise with NUS departments on curriculum, program issues and coordinate general administrative matters for NOC in Singapore and NOC overseas officesWork with students to understand their entrepreneurial needs, interests and skillsets to ensure a successful internship and start to their entrepreneurial journeyWork with other departments within NUS Enterprise, and external stakeholders in building and maintaining an entrepreneurship ecosystem, allowing NUS to position as the Global Innovation and Entrepreneurship Node(For Shanghai WOFE General Manager role) manage WOFE daily operations and assisting other NUS departments operating in ChinaRequirementsRecognized university degree with at least 3 years working experience ( 8-year for Manager role)Willingness to be posted abroad is a mustRegional exposure and experience preferredTechnical background or knowledge, and/or experience in startup or own business will be an advantageMature disposition to deal with senior officials and studentsDemonstrated experience in program or project managementExperience in logistical administration, operational planning and execution of programs and eventsExcellent communication and interpersonal skills, willingness to coach and guide, passionate about educationMotivated and disciplined self-starter, able to work independently as well as in a teamGood working knowledge of MS Office applications
Skills
Roles & ResponsibilitiesTo assist with corporate partnerships team in preparing, executing and feedback of activities (i.e. hackathons, innovfest unbound 2019 sponsorship packages) and accelerators from Taiwan, Thailand, Korea, Japan etc.To work with startups, students, researchers and professors in outreach of corporate partnerships for matching of "pain points" and solutions from the entrepreneurial communities.To support existing corporate accelerators in the program execution and daily operation culminating to innovfest 2019 Read more
in June 2019.Perform any other ad-hoc duties as assigned.RequirementsMinimum Diploma holder in relevant field1-2 year experiences in marketing, events and administrationPleasant and eloquent communicatorGood commercial acumenGood writing skills
Skills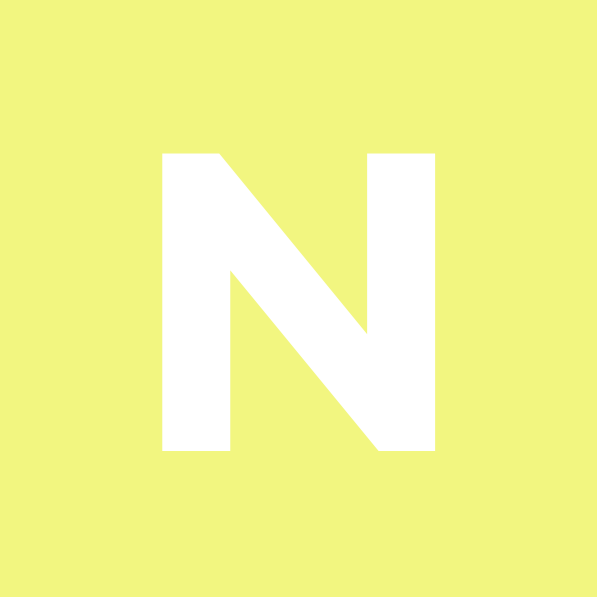 You are responsible for leading new programs and projects to support FairPrice Supermarkets business. You will be expected to:Plan and execute multiple campaign initiatives across different timelines with accountability on program execution against tight timelines Drive the implementation of marketing campaigns for our brands as well as ensure effective and accurate in-store communications Working closely with internal departments, creative/ media agencies and external vendors on the creation of Read more
marketing deliverables Drive, coordinate and participate in promotional activities and in-store events, working with advertisers, and production managers, to market products and service Lead in the robust tracking of post campaign reports Work closely with internal cross-functional teams such as customer analytics and customer segments to ensure all stakeholders' requirements are accounted forRequirementsDegree in Business or Marketing with minimum 5 to 8 years of relevant marketing communications experience in the retail industry Experience in working with creative/ media agencies, production houses and event companies is an advantage FMCG/ Retail experience would be preferredAbility to work in a fast-paced and dynamic environment with various business unit stakeholdersAbility to navigate well in ambiguity Highly customer-oriented Excellent business acumen as well as strong interpersonal and communication skills Good analytical skills with experience in attaining and applying data to make decisions Thrives in a fast paced, entrepreneurial environment Motivated, meticulous and results oriented Resourceful and problem solverWe regret that only shortlisted candidates will be notified.
Skills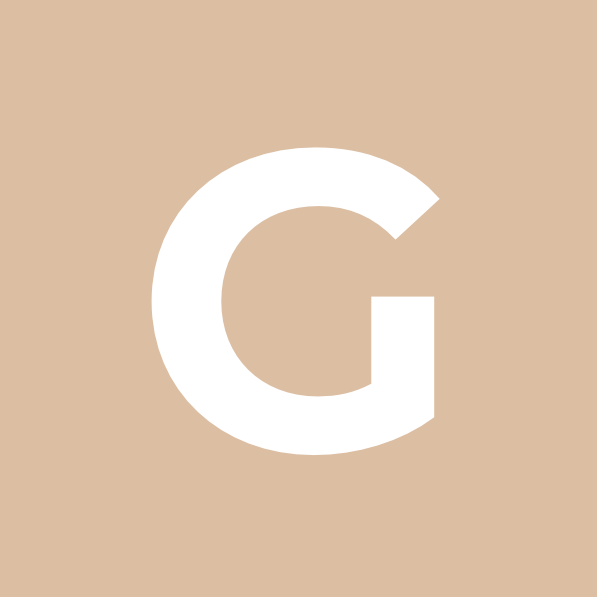 Roles & ResponsibilitiesCompany overview:Google is not a conventional company, and we don't intend to become one. True, we share attributes with the world's most successful organizations – a focus on innovation and smart business practices comes to mind – but even as we continue to grow, we're committed to retaining a small-company feel. At Google, we know that every employee has something important to say, and that every Read more
employee is integral to our success. We provide individually-tailored compensation packages that can be comprised of competitive salary, bonus, and equity components, along with the opportunity to earn further financial bonuses and rewards. Googlers thrive in small, focused teams and high-energy environments, believe in the ability of technology to change the world, and are as passionate about their lives as they are about their work. For more information, visit www.google.com/careers.The area: Google Marketing Solutions (GMS)When our millions of advertisers and publishers are happy, so are we! Our Google Marketing Solutions (GMS) team of entrepreneurial, enthusiastic and client-focused members are the "human face" of Google, helping entrepreneurs both individually and broadly build their online presence and grow their businesses. We are dedicated to growing the unique needs of advertising companies. Our teams of strategists, analysts, advisers and support specialists collaborate closely to spot and analyze customer needs and trends. Together, we create and implement business plans broadly for all types of businesses.The role: Business Strategy and Operations Manager, App Developer Ads - SingaporeThe Business Strategy & Operations organization provides business critical insights using analytics, ensures cross functional alignment of goals and execution, and helps teams drive strategic partnerships and new initiatives forward. We stay focused on aligning the highest-level company priorities with effective day-to-day operations, and help evolve early stage ideas into future-growth initiatives.Additional Role Description:As part of the App Dev Strategy and Operations team, you will be responsible for developing our App Dev Go-to-Market strategy. You will lead the development of solutions to complex, ambiguous, and highly visible business challenges and work closely with stakeholders across the business and around the world to ensure the smooth execution and implementation of these solutions through the global App Dev Sales and Marketing teams.Responsibilities:- Develop and execute holistic, long-term growth strategies that prioritize customer and partner success, while delivering measurable impact.- Engage key cross-functional leaders, advocate for the team's work and influencing significant change.- Act as a key contributor and part of the Global App Dev team, partnering with peers to deliver unified and cohesive solutions that enable our advertisers and agencies to grow with Google.- Work closely with the global as well as regional APAC teams to drive cross-functional initiatives.RequirementsMinimum qualifications:- BA/BS degree or equivalent practical experience.- 5 years of relevant work experience in driving strategy and operations for organizations.- Project management, problem-solving and analytical experience.Preferred qualifications:- MBA or MS degree.- Experience in building, inspiring and leading diverse and high-performing teams.- Ability to think strategically to solve complex problems.- Ability to influence stakeholders across organizational lines and borders.- Effective leadership skills with demonstrated ability to drive impact in a fast-paced environment.- Excellent attention to detail and willingness to pitch in when necessary.
Skills

Roles & ResponsibilitiesWe are looking for someone who has their finger on the pulse of everything happening in the Performance Marketingspace, with an ability to use it for driving innovation and delivering value to clients.As an Associate Consultant, you may be handling multiple accounts at the same time. Your role will be focused on day-to-day delivery while working with the Director of Performance Marketing who manages tasks & Read more
priorities. We do expect you to own the deliverables and build an excellent working relationship with your global counterparts.You will also be briefing teams of copywriters and designers on campaigns and ideas, so innovation, attention to detail & accuracy should be your key strengths.Roles and Responsibilities:Manage paid media channels like AdWords, Bing, Yahoo, FB, LinkedIn, Twitter, etc.Find the Unique Digital Advertising Mojo for each client, aligned with their overall Marketing StrategyManage and perform daily account responsibilities associated with Google AdWordsYahoo, Bing and other platforms for a variety of clientsMonitor and evaluate results and performance across the major channelsGrow and manage an annual PPC budget for high performing campaignsCommunicate with the team and the management on project timelines & resultsWork closely with team members to meet client goals & deadlinesAssist with client proposal development as and when requiredResearch and generate insights that add value to the clientCollaborate within the paid media team and across other divisions to help deliver creative and innovative solutionsRequirementsKey Requirements:2 to 4 years hands-on experience in various Paid Media Platforms.Experience in an advertising or online marketing agency is preferableExperience with bid management tools is a plusExperience with Google Analytics with a good knowledge of metrics & dimensions and an ability to Analyse Reports & create DashboardsYou Should be an AdWords Certified professional, having cleared Fundamentals, Advanced Search & Advanced Display examinationsProficiency in MS Excel, PowerPoint, and Word.Excellent communication skills - both written and verbalEnergetic and willing to thrive in a fast-moving, entrepreneurial start-up atmosphere
Skills Purpose of Job: Assist the firm's client, a multi-national investment company, in managing their current client base and implementing business development strategies and policies within an institutional environment. An excellent opportunity for individuals who seek to explore a challenging work environment that involves opening and initiating deliverable in new and existing markets within the investment industry. Responsibilities:Manage and service post-sales business client base through various communication channels. Developing Read more
and recommending business development strategies for the clients' Institutional business focusing on Asia market. Conduct assessments on the feasibility and profitability of untapped markets. Review clients' requirements against internal and external resources during customization of brokerage solutions for clients. Handle clients' product offerings and initiate new / enhancement strategies for future market requirements. Build and maintain strong relationships with current business clients.Job Requirements:Candidates with no experiences are welcomed to apply University holder in any discipline. Deep understanding of financial markets and products. Possesses strong entrepreneur traits. Excellent team player who interacts with cross offices and internal department, providing support where necessary. Ability to work under pressure under client's demand. Applicant should be extremely driven, have initiative and able to work independently, displaying initiative in all-rounded aspects. Proficient in written and spoken for Business English and Mandarin (to liaise with the English & Mandarin speaking associates) Must be able to travel with no restrictions. Able to start immediately is an advantage.Interested Applicants, please include your reasons for leaving, expected salary and last drawn salary in your resume.
Skills