Sign in or register for a JobTech account.
Jobs that require

ethical

skill

Responsibilities
Provides SQM support and independently produces and Completes Supplier Quality Engineering related activities (e.g. Problem-solving and failure/root cause analysis activities) and documentation
Manage close partnership with suppliers and contract manufacturers to promote ease of work collaboration, quality control process improvement and generate/ implement cost reduction initiatives.
Ensure raw materials, components and products from suppliers/ contract manufacturers are delivered according to Company specifications and quality requirements.
Execute NCMR & SCAR management effectively and with timely closure.
Drive quality and compliance development and /or improvement at suppliers when necessary.
Manage and maintain registries for Supplier Quality Metrics such as Non Conformance Material Return (NCMR), Supplier Corrective Action Request (SCAR) and Corrective Action and Preventive Action (CAPA).
Participate in the assessment and selection of supplier of key commodities through conducting Supplier Qualification Audit.
Maintain data integrity between company NCMR records and Contract manufacturer MRB records
Execute First Article Inspection (FAI) management together with Designers to establish the FAI reports to support quality control purposes with the use of appropriate measurement equipments.
Execute IQC management of all incoming parts from a supplier with reference to FAI reports to ensure all parts are meeting specifications.
Maintain all the finished product information in the Master Excel Database for full record traceability.
Execute OQC and SI Management over final product quality to ensure all finished products are inspected to be fully in compliance with the full product specification and quality requirement to be approved for shipment (Dua Quality Gate Approach)
Perform Source Inspection (SI) by Out-of-Box sampling inspection methods
Collect CM Factories production test and OQA for statistical study to review and analyses the trend of yield performance and take appropriate action for improvements.
Requirements
Candidate must possess at least a Professional Certificate/NiTEC, Diploma/Advanced/Higher/Graduate Diploma in Engineering (Electrical/Electronics/Communication/Quality Engineering) or equivalent.
At least 3 Year(s) of working experience in the related field is required for this position.
IPC certification is a must for this role
Bilingual in Mandarin and English to liaise mandarin speaking vendors
Skills
Responsible for installation, configuration and implementation
Responsible for insuring daily operation, reliability and integrity of communication network
Responsible for tuning, upgrades, disaster recovery and performance management
Manage all data network equipment such as router, switches, LAN and Wan
Recommends hardware and software solutions, including new acquisitions and upgrades
Requirements
Degree in Computer Science / Information systems
Min CCNP certified
Experience in implementation is MUST
Experience in LAN/WAN infrastructure ranging from medium to large network
Experience in router and Switches configuration
Willing to work in SI environment for projects
Interested candidate who wish to apply for above position, please send us your updated resume to jeffn@gemini.sg
We regret only shortlisted candidate will be notified.
Skills Reporting to the Vice President of Information Technology, Asia Pacific (APAC), the incumbent is responsible for the formulation, implementation and maintenance of governance framework and Technology Information Security Policies and standards. Demonstrate expert knowledge and understanding of Information security principles, general IT controls (e.g., business continuity and change management) Demonstrate expertise in network security issues, firewall concepts, network security architecture Hands-on knowledge of information security technologies such Read more
as anti-malware controls, data-loss prevention, intrusion detection/prevention, security information and event management Expertise in managing cybersecurity risks and related response teams, such as Computer Incident Response Teams Expertise in specific security issues around Windows, Linux, cloud platforms, and risk and vulnerability management Excellent written communication skills, with a focus on communicating the business impact of technically complex issues Responsibilities General Management Assess risks to IT. systems' availability, integrity, and confidentiality to ensure security and service continuity Manage and maintain information security controls and strategies Manage compliance with security policies to maintain information assurance and integrity Perform or participate in security risk assessments, business impact analyses, and application accreditation assessments Recommend security improvements to optimize security controls. Validates systems design to ensure security policy and strategy compliance Investigate breaches of security to identify system vulnerabilities Identify industry best practices, standards, methods, tools, and applications to optimize the organization business risk management Responsible for the establishment of the Asia Pacific Region's security strategic direction and roadmap Risk Management, Audit & Compliance Work closely with and support the Compliance and IT leadership to maintain the Information Security Management Program for the APAC region Coordinate, develop and maintain information security policies, standards, and procedures and manage the maintenance of revisions and updates Monitor the effectiveness of the InfoSec and regulatory compliance initiatives Job Requirements                 Bachelor's Degree in Information or Cyber Security, Computer Science, Information Systems, or related field Possess one or more Information Security Certifications (CISSP, CISM, HCISPP, CGEIT, CRISC, CISA, GCCC etc) 3 or more years of experience with a broad range of exposure to InfoSec aspects, including security controls, standards, general business planning, systems analysis, system development, maintenance, and application development Demonstrates comprehensive knowledge and understanding of Information security principles, general and IT controls (e.g., access controls, risk management, change management), related security policies and procedures Understanding of networking and communication protocols including WANs, LANs, Internet, VPN, protocols such as TCP/IP and their impact on information security Strong verbal and written communication skills, ability to communicate in Mandarin will be considered an added advantage (to liaise with internal and external stakeholder based in Asia Pacific) Superior analytical and problem-solving capabilities Highly analytical skills with excellent strategic thinking ability in decision making, planning and organization  
Skills

$3,500 - $4,000 a monthPermanentJob DescriptionProvide full spectrum of administrative and secretarial function support to the Regional Director and team in ensuring efficient and effective admin supportWork is highly confidential nature and requires attention to detail, managing multiple priorities and taking action with minimal direction.Establishing positive relationships and effectively communicating with leaders, local/ AP admin and employees is critical to successful performance in the role.Responsibilities: Manage calendars for Read more
Regional Director and ManagerCoordinate and assist in travel arrangements. Include making flight, hotel,visa and car rental arrangements.Ensure Department Organization Chart is up-to-dateCarry out ad-hoc assignments as required ie, sit in department meeting, generate reports, preparing slidesSet up Facility Tour when required.Excellent judgement and respect for confidentiality of information.Ability to accept change and adapt to a variety of assignments. Reception Duty coverage on rotation basisAttend Monthly Admin meeting and minutes taking on rotation basisRequirements: Excellent interpersonal and communication skillsFlexible and independent and meticulousPossesses high level of integrity and confidentiality to informationProficient in MS Office (Words, Excel, Powerpoint, Outlook)Working knowledge of SAPAt least 5 years of administrative/ secretarial experience in MNCAble to work with all levelsJob Type: PermanentSalary: $3,500.00 to $4,000.00 /monthExperience:administrative: 3 years (Preferred)
Skills Summary The Security Assistant Manager addresses security and quality of services that impact UPS and its customers. He/She monitors and audits security policies and procedures, conducts investigations, and ensures compliance with government regulations. This position supervises Security Specialists and Administrative Assistant. Job Description Analyzes and Audits Security Conditions Reviews service failure reports to identify procedural breakdowns and employee dishonesty incidents. Inspects physical assets (e.g., buildings, vehicles, etc.) to identify potential Read more
security issues. Observes the workforce to ensure compliance with company processes and procedures and verify employee integrity. Identifies the causes of procedural and employee integrity issues to determine appropriate responses for correcting problems. Develops, Implements, and Enforces Security Policies and Procedures Creates training and information materials to educate the workforce about the most current security and loss prevention practices and issues. Conducts research on best practices (e.g., claims issues, etc.) to maintain service quality and integrity of subject matter expertise. Audits quality and integrity policies and procedures to ensure compliance with company directives. Monitors employee disciplinary data to ensure corrective action is taken for improving claim numbers. Conducts Security Investigations and Presents Findings Analyzes research and surveillance findings to identify violations of company policies and procedures and possible criminal activity. Interviews investigation subjects to obtain a written statement detailing the incident being investigated. Conducts security investigations pertaining to losses, damages, and compliance violations and gathers information (e.g., research, interviews, surveillance, etc.) to prepare an accurate and thorough case file. Presents investigation findings to management and government agencies to ensure appropriate responses to incident. Analyzes the root cause of losses and investigation results to determine the need for additional training and/or procedural updates.                            Responds to Internal and External Customer Security Concerns Consults with UPS departments about security and procedural issues to determine the appropriate resolution. Attends department meetings to update management on security and quality of service issues. Manages relationships with external customers (e.g., Apple, etc.) to develop customized security procedures. Monitors fraud mitigation team activities for prompt responses to inquires received regarding fraudulent activity against customers and consignees. Participates in forums to discuss shipping methods and products affected by fraudulent shipping (e.g., Fraud Committee, etc.). Attends outside financial crime association meetings to update management on security of financial transactions and safeguards of service issues. Supervises and Develops Others Determines employees' training needs to produce continuous development plans. Provides on-going feedback and support to improve performance. Conducts performance evaluations in a consistent, fair, and objective manner to encourage continuous performance improvement. Holds others accountable to established performance levels to achieve individual and group goals. Resolves individual and group performance issues in accordance with UPS's policies and procedures in a timely manner to motivate and foster teamwork. Job Requirement                              Possess a minimum Diploma or Bachelor's Degree in Criminal Justice, Law Enforcement Technology, or IT Security related discipline. Minimum 2 years of relevant working experience in security or related field in conducting investigations, conducting Risk Management assessments and developing security awareness programs coming from Transportation/Airport industry. At least 5 years of successful people management experience. Understanding of Local Security requirements and Customs knowledge is required. Candidate whom possess Legal or Regulatory knowledge is preferred. Self-starter, highly motivated with exceptional analytical, conceptual, and problem-solving abilities. Ability to develop and implement companywide projects and programs. Excellent interpersonal skills with the ability to communicate effectively and able to work well with people of all levels (including vendors and law enforcers). Require demonstrated skills in MS Office Programs (MS Word, MS Excel, MS Powerpoint). Candidate must be comfortable to travel alongside flexible working hours.
Skills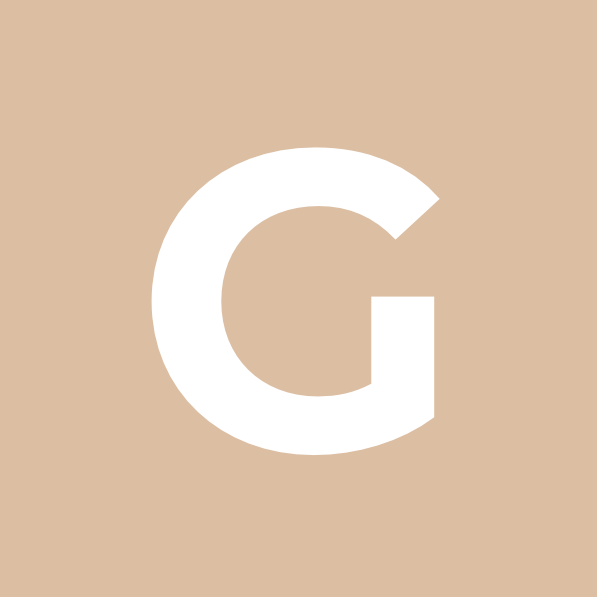 Ideal candidate: Problem solver – a quick thinker and decision maker in a fast-paced environment. Makes sound, timely decisions that lead to results. Empathetic – able to see situations from the customer's perspective and provide personalized solutions. Communicator – an excellent communicator who is able to listen well and understand the needs of our customers. Expresses ideas, suggestions and solutions clearly and directly. Strong integrity – Read more
honest and ethical in all interactions, both inside and outside the company. Upholds our company values and policies. Dedicated – committed to providing customers with a positive and useful experience during every interaction Responsibilities: Deliver exceptional service and develop good relationships with customers via all GorillaSpace channels of communication: phone, live chats and emails Maintain knowledge of all GorillaSpace products, inventory and services Assist customers to find space for all their business needs Deliver personalized, high-quality service to all customers Understand and use CRM software for ticketing, metrics, and process improvements Develop impactful FAQs for new and existing features to allow customers to find answers quickly Share customer feedback and information with other team members and leaders in order to improve and evolve our product, service and customer experience Generate surveys and analyze feedback to measure customer satisfaction Develop and continually improve the learning and development program for the GorillaSpace customer experience Contribute to a positive, inclusive, and fun-loving team culture! Qualifications: Bachelor's degree preferred Excellent written, verbal and listening skills Strong interdisciplinary, problem-solving skills Enthusiasm for real estate, tech startups, online platforms – and a strong curiosity to learn! A happy, positive attitude that empowers you to assist our customers every day. 2+ years of experience working in a customer serviced focused role is an added bonus! This role is right for you if you: enjoy talking to people are open to learning new things and expanding your skillset enjoy meeting sales targets and having uncapped commissions want to build and improve upon a product that benefits people and helps businesses grow are psyched to collaborate with teammates across different specialties and backgrounds to build the best product ever! What's in it for you? Competitive salary and commissions package Work in a convivial, beautiful and centrally-located coworking space Quickly learn the ropes in customer experience and sales Be part of an up & coming, fast-growing tech startup in PropTech Experience life as an entrepreneur Opportunity to attend many events such as Startup Grind, speaker series, networking sessions and other learning opportunities And most importantly – working with a great, diverse & fun team! Thank you for your interest in GorillaSpace.  We look forward to having you onboard!   https://www.gorillaspace.co
Skills

Roles & ResponsibilitiesCreative workMeet with the account team and planning to discuss the client requirementsWork closely with ECD to assign creative team(s) to work on creative brief Recognise the importance of understanding the client's business, product or brand in order to dcreative solutions which are relevant to the client's business / brand as a whole Brainstorm visual and copy ideas with other members of the creative department Review Read more
materials and information from client and strategize production factors to determine most desirable presentation concept Is a point of origin for strong conceptual and strategic directions to meet the communication needs of our clients/brands whilst maintaining the brand's truth Respect the line between creative expression and commercial reality to ensure delivery of the right creative solutionEnsure development of ideas/concepts capable of delivery and implementation in multiple channels Create and develop a brand idea over time and become the 'guardian' of that brand ideaProvide constructive, specific and intelligible feedback in creative reviews Use personal expertise to draw out the best possible creative ideas to deliver against creative brief ‐ focus the team's ideas to come up with a relevant and beautiful solution to the client's briefContribute to raising the overall creative standards for the agency Produce high profile, effective and award winning work for clients thereby helping to raise the overall creative standards of the agency and attract new brands and clients Keep up to date with new technologies, rapidly evolving cultural and social trends to ensure our clients benefit from ideas relevant to the target audience and improved creative outputDevelop digital knowledge and skills across the department and agency Maintain the highest standards of creativity and quality throughout the development and implementation of all workBuild on the agency's reputation for igniting the right conversational for clientsClient management Present innovative creative ideas and concepts to client; provide stimulus to help client visualise the creative idea Build a strong rationale for selling‐in creative work ‐ prepare to fight to retain integrity of core concept and provide the appropriate rationale for defenceModify creative concept, if necessary, until the client is satisfiedPresent final creative ideas to client; ensure client is on board with creative idea Absorb all aspects of the client's business, understand the local market trends and external factors and then identify creative opportunitiesRegularly counsel clients on creative issues ‐ be a respected advisor Partner with Business Directors to ensure ultimate quality, profitability, and client satisfaction on assigned campaignsProvide direction to a compelling creative strategy or solutionProduction Regularly attend all pre‐production meetings, with agency departments and client, on all projects Choose the photographer, illustrator, voice‐over, cast talent, film‐maker/director to work on campaign(s); select the music for client's productVisit and assess locations for potential shoots; select props/wardrobing Provide ongoing direction to Designer and the selection and/or refinement of the final creative productEnsure that all projects irrelevant of the client, brand or budget are produced to an excellent standardLiaise between director, TV Producer, Account Director to ensure production is all to client expectations and to agreements in PPM (pre‐production meeting)Provide ongoing direction to Designer and the selection and/or refinement of the final creative productEnsure that all projects irrelevant of the client, brand or budget are produced to an excellent standardLiaise between director, TV Producer, Account Director to ensure production is all to client expectations and to agreements in PPM (pre‐production meeting)Oversee the final edit of all adverts for presentation to the clientPresent final edited version to client for approvalBusiness Development Collaborate with Business Directors to identify new business opportunities with existing clients and prospectsAttend strategy meetings for new businessProvide the overall vision for the creative approach in a pitch together with Business Directors/Account DirectorsManagement/team developmentWork with Executive Creative Director to ensure the appropriate creative resources are brought together to achieve innovative creative solutions for client campaignsDevelop others to generate conversation changing ideas that continually contribute to a brand's successForm a productive and successful creative partnership to conceive, develop and produce effective communications campaigns for clientsBuild, manage and develop team members careers ‐ identify opportunities for growthProvide regular constructive feedback to direct reportsInspire and encourage creativityMeet with creative teams to check the status on current projects and assign new projectsEnsure creative teams delivery creative solutions to deadlines and within the scope of the budgetManagement of budgets & timingsProduce award winning creative work that gets results (within strict time allocations and within budget)Support the traffic/production process and adhere to any time planning agreed with Creative Services ‐ briefing, creative time, interim reviews and final reviewsMaintain an awareness of budget limitations/project profitability and ensure creative solutions work within these limitsCreative ExcellenceIs a major contributor to making creative solutions that ignite the right conversationsCommunication SkillsExcellent command of the local languageStrong communications skills, both verbally and in writingAble to effectively present information, is able to engage audiences, deal with questions, exudes confidence and provide cohesive and persuasive rationale for campaign approachesClient RelationshipsAble to work with and sell great creative ideas to all levels in both multinational and local client organisationsPeople and TeamsDemonstrates professional respect with all team membersRequirements6 years minimum in the position.Mastery of:  Excellent presentations and execution of innovative and daring communications campaigns for clients Review materials and information from client and strategize production factors to determine most desirable presentation concepts Strong conceptual and strategic directions to meet the communication needs of the clients Raising the overall creative standards for the agency Produce high profile, effective and award winning work for clients, desirable by customers and respected by the industry Attract new brands and clients Understand the client's business, local market and external factorsAbility to: Collaborate with business directors to identify opportunities and prospects Provide the overall vision for creative approach in a pitch Lead presentations of major creative campaigns to client Provide direction to compelling creative strategy or solution Contribute to new activities Strategy for new business Leadership skills (functional and matrix team) Team management Plan and manage a creative budget Project profitability and ensure creative solutions within the limits.
Skills If you are interested in any of the job vacancies listed above and wish to take up the challenge, please email your resume to (email). Job Responsibilities:Handle full set of accounts Generate management reports and bank reconciliations Handle all book keeping for the Company as well as the Funds and/or entities relating to the Company Responsible for all transactional accounting activities: AP, AR, GL, Inventory, etc. Handle GST, Read more
tax matters and MAS submissions Maintain proper filing systems ensuring the integrity of financial reporting statements and accounts Monitoring, analyzing monthly operating results against budget and working with management team to manage budget variance Ensuring on time delivery of all of all monthly, quarterly and annual reports according to management's schedule Build good internal control system and procedures Assist to ensure smooth daily operations of the Company Provide HR and administrative support from time to time Job Requirements:Minimum Diploma holder At least 1 to 2 years experiences on full set accounts preferred Able to submit GST filings and MAS reports Able to multi-task, meticulous and possess initiative Responsible individual who can work with minimum supervision Able to work under pressure and on tight deadlines Candidates with immediate availability preferred
Skills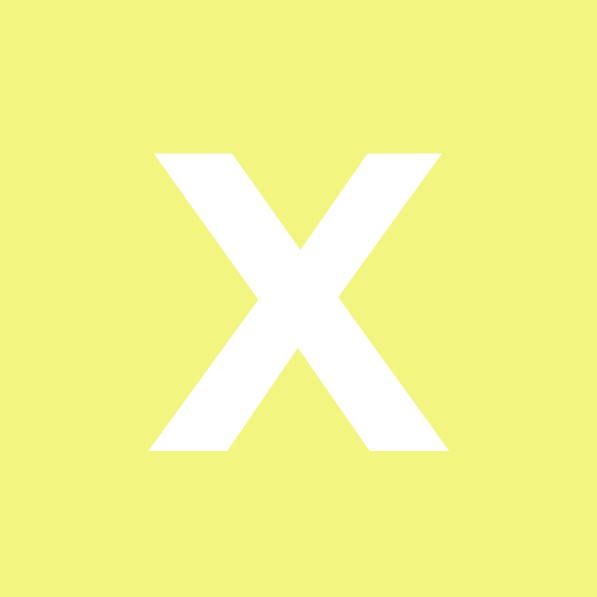 Roles & ResponsibilitiesXIN CHENG CONSULTING PTE LTD is a growing business consultancy company. Employees showing good attitude are given opportunity to pursue other roles in the company, such as sales or marketing. Prospective employees will assist in the accounts, handle administrative duties and manage customer enquiries.ResponsibilitiesManage accounts, bookkeepingGeneral administrative duties.Handling customer enquiriesOther ad hoc tasks assigned by the supervisor RequirementsAt least 1 year relevant experience in acounting, bookkeepingCandidate Read more
must possess at least "A" Level / DiplomaManging to use accounting software such as quickbook and etc.Able to communicate in English and Chinese (written & spoken) to support Chinese speaking clientsProficient in Microsoft Office ApplicationsCustomer Orientated, Integrity and HonestyAble to handle tasks indepently
Skills

$3,000 - $4,000 a monthTo hunt for new account and grow business.You are an excellent presenter, driven to meet targets and a highly motivated individual.You take pride in sales servicing and are committed to close every business deal with integrity and thorough servicing.Job responsibilities cover the entire selling cycle in pursuing business opportunities.You will grow our business in established sectors as well as pursue new accounts development in Read more
untapped markets.Develop new business with existing clients and/or identify areas of improvement to meet sales quotasSupport Business Development manager by engaging in New Business Acquisition - monthly KPI targetRequirements:You should possess a Diploma/Degree with at least 2 years of relevant work experience in sales.You must be target driven, coupled with an affable personality, and have good interpersonal and communication skills.Demonstrable ability to communicate, present and influence key stakeholders at all levels of an organization, including executive and C-level.You should also be an independent worker, pro-active and resourceful.Singaporean onlyJob Type: Full-timeSalary: $3,000.00 to $4,000.00 /monthLocation:Singapore 159554 (Required)
Skills