Sign in or register for a JobTech account.
Jobs that require

facilitation

skill

Duties and responsibilities
Accounting services including reconciliation, cash flow, month/year end closing and year-end audit schedules for clients.
Preparation of financial reports in compliance with Financial Reporting Standards and tax (If required)
Able to work in teams and support the Manager in meeting targets.
Attend and facilitate (as appropriate) all status meetings, client meetings and client calls.
Able to communicate effectively with departments and clients to ensure a timely completion of work.
Other ad-hoc duties or assignments
Requirements
Degree in Accountancy/ACCA/CPA/CA or equivalent
Minimum 3 years of accounting experience, including experience in the related fields.
Meticulous, Good analytical skills.
Able to work under pressure and tight deadline.
IT Savvy and knowledge of accounting software required.
Can work independently with minimum supervision
Results driven!
Skills

Deliver projects for the minimum cost to an agreed scope and schedule with an acceptable risk profile, and aligned with appropriate change frameworks while maintaining quality and stability of underlying systems
Own the finances, ensure that all financial metrics for the project are correct, and take an active part in maintaining a transparent and correct financial position for the project
Drive a commercial ethos for the project by focusing on costs and actively seeking to introduce costs savings
Manage all activities end-to-end to deliver the project (from scoping to implementation) to agreed parameters
Actively work with and manage a wide range of stakeholders in the business, technology and where required outside the bank, to deliver the project to agreed parameters
Actively manage project conflicts, dependencies, changes to scope, cost or schedule, risks and issues, and ensure plans are in place to mitigate them with urgency, and communicate these to relevant stakeholders in a timely manner
Deal with all project related escalations, and seek input and assistance from appropriate channels to resolve these in a timely manner
Make or facilitate the making of decisions in a timely manner
Actively monitor and report progress to all stakeholders in a timely manner by using a variety of formal and informal communication channels
Ensure that project documentation and artefacts are current, relevant and correct
Required Experience
A Bachelor's degree in Computer Science (or equivalent experience)
At least 5– 10 years of development and delivery experience, preferably in banking environments
Have been through projects using Agile delivery.
Fundamental knowledge of distributed Architectures, SOA, Micro-services, PaaS
Familiarity with key technologies, e.g. JAVA, PCF, MariaDB is an added advantage
Candidate with development and delivery experience is essential
Competencies
Proven track record of delivering projects to agreed project parameters, preferably within financial services organisations
Proven capability of leading teams across sites and geographies
Proven experience of working with business and technology stakeholders across all levels to achieve successful outcomes
Strong analytical and problem solving skills, with attention to details
Excellent written and verbal communication skills
Ability to work across organizational boundaries, leverage networks and drive project to successful completion
High level of drive, integrity, persistence, edge, can-do attitude, pro-activeness and maturity
Ability to influence, negotiate, lead and work as a team player to deliver
Skills

Level 3 technical support for Microsoft Office 365 service and Blackberry Unified Endpoint Management (UEM) infrastructure
Perform systems maintenance, monitoring, verifying the integrity and availability of all hardware, server resources and application logs.
Create and maintain system documentation for Office 365 / MDM technologies, including installation, configurations and root cause analysis.
Scripting and automations
Maintain a good understanding of upcoming changes to the platforms to assist with user change management.
Collaborate with other IT staff, including networking, security, and data center operation teams, to facilitate effective issue resolution.
Prerequisites
Minimum 5 years of Microsoft infrastructure depoyment and support experience
An in-depth knowledge of Microsoft Office 365 service (Exchange, SharePoint, Yammer, Teams), ADFS, Windows Server 2012/2012 R2, Windows security and related technology, mobile device management (MDM) /mobile application management (MAM).
Experience in handing the E-mail gateway, Office 365 and Active directory
Knowledge of Office 365 Teams/Groups/Video/Delve/Power BI.
Advanced skills managing Office 365 using PowerShell.
Experience with Azure AD user management both for Office 365 and third-party services.
Must have experience in mobile device management technology preferably Blackberry and Microsoft Intune solution
Able to work shift and providing 24X7 systems support and implementation, include regional support.
Strong knowledge on scripting, network and system
Solutions oriented, strong organization skills and performance oriented
Able to work independently and with all levels of management and staff
Good interpersona and communication skills.
Skills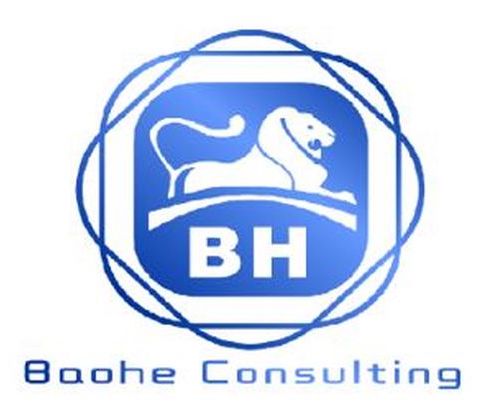 Job Responsibilities:
Manage end-to-end project life cycle from briefing, creative development to delivery for large marketing projects.
Serve as main point-of-contact on projects and marketing campaigns.
Identify roles and responsibilities within projects, develop and manage project timelines, detail workflow execution, ensure deliverable is on time and on target.
Prepare comprehensive project scopes (deliverables, schedules, budgets, resources, equipment, etc.).
Clearly communicate expectations and action items throughout the project life cycle for all contributors within Creative teams and Requesters.
Identify and articulate risks and concerns with management and stakeholders with solutions oriented mindset.
Lead project kick-off meetings with stakeholders and cross functional creative teams.
Think strategically about communication in order to negotiate project schedules, manage expectations, educate stakeholders and resolve issues.
Manage communication and scope of work for out of house creative support and vendors. Responsible for estimates, contracts, budget and legal approval.
Develop critical issues documents; update and change as needed, communicate changes to the team.
Ensure project status meetings happen regularly.
Prepare billing and forecast income.
Prepare functional specifications with project developers.
Provide Clients with all production schedules and critical milestones.
Mentor, coach and develop direct report(s) by creating individual development plans, providing on the job learning.
Meets with clients to understand goals, review audience insight, key messages and product/service differentiators to inform the development of customer-focused content.
Expertly writes content specific to all channels and manages the content review process.
Works closely and brainstorms with project teams to develop creative elements.
Pitches creative concepts and copy to clients.
Revises copy and concepts as required.
Exceptional ability to write powerful and inspiring copy for integrated, multi-channel campaign tactics.
Detail-oriented, accurate, and thorough.
Knowledge of proper English grammar and usage.
Stay abreast of current communication trends, effective methods of digital communication/delivery, and digital marketing tactics.
Communicate and translate data into clear, concise, and compelling message to the target audience.
Support the adoption of best practices for effective concept and messaging development and measurement.
Write creative, powerful and persuasive copy for integrated campaigns and marketing deliverables across all channels (print, digital, and multimedia/videos).
Work with product, creative, channel and digital marketing to understand B2B and B2C segments, go-to-market strategies, unique selling proposition, customer research, and competitive advantages to create compelling campaigns and messaging that delivers against marketing objectives.
Deliver production of creative products including online/digital marketing collateral.
Provide leadership, direction and guidance to the project team, and able to work well with business and technical managers, to ensure business capability provided conforms to user requirements, while adhering to overall architectural roadmap.
Responsible for procurement, vendor and contract management for outsource implementation and consulting partners.
Evaluate the outcomes of the project as established during the planning phase, actual implementation issues.
Be the go-to person between our Product Team and the Marketing Team.
Be the strategic mastermind behind product launch strategy based on new product requirements and data.
Job Requirements:
5 to 7 years of experience in an interactive project management role, working closely and liaise with cross-functional team of Graphic/ Creative Designer, Web UX/ UI Designer, Copywriter/ Content Creator, Developers, etc and Coordinators to fulfil client requests and expectations.
In-depth working knowledge of marketing conception, multi-media design and brand marketing.
Proven in managing and delivering on large scale marketing campaigns.
Technical knowledge in multimedia, print production and video production.
Be a demonstrated self-starter and work well within a highly collaborative, multi-disciplinary team.
Show a clear ability to work autonomously, with solid decision-making skills.
Superior project timeline development, risk assessment and prioritization skills.
Seasoned at managing multiple complex projects simultaneously.
Ability to work efficiently in a fast-paced environment under pressure.
Strong mastery of writing, copy editing and proofreading skills
Some experience with, and working knowledge of, search engine optimization (SEO) strategies and tactics.
Solid project management and facilitation skills; strong knowledge in project governance, processes and standards.
Skills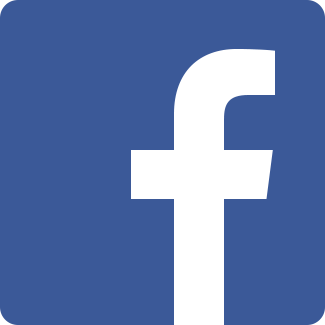 Facebook's mission is to give people the power to build community and bring the world closer together. Through our family of apps and services, we're building a different kind of company that connects billions of people around the world, gives them ways to share what matters most to them, and helps bring people closer together. Whether we're creating new products or helping a small business expand its reach, Read more
people at Facebook are builders at heart. Our global teams are constantly iterating, solving problems, and working together to empower people around the world to build community and connect in meaningful ways. Together, we can help people build stronger communities — we're just getting started. RESPONSIBILITIESLead multiple work streams and/or project teams to execute against project plansPromote, manage and deliver the continuous improvement of project activities and deliveryDisplay effective organization skills and manage multiple and sometimes competing prioritiesDemonstrate strong capabilities to engage directly with Legal leadership on strategy and be able to pivot to granular detail within working teamsFacilitate requirements gathering and drive creation of integrated project plans and timelinesPropose solutions to manage client expectations and manage scope throughout the delivery of the projectDrive standardization of delivery and activities to provide efficient serviceDemonstrate sharp attention to detail in executing and reviewing work products to ensure the highest quality deliverables in the allotted timeframeIntegrate and synthesize information from multiple teams, including legal and policy domain knowledge, in order to analyze complex issues, mitigate risks and solve problemsTravel as needed (up to 10% depending on location and assigned projects) and occasionally internationallyMINIMUM QUALIFICATIONSBachelor's degree in Business, Management, Technology or a related field5+ years of program/project management experienceExperience working on legal, compliance, privacy, and/or security related projectsExperience leading departmental and enterprise-wide projectsExperience managing a diverse set of stakeholders and cross-functional teams from project initiation through closePREFERRED QUALIFICATIONSExperience in project management roles within the technology or professional services industriesKnowledge of the regulatory landscape and trends impacting technology companies in EuropePMP, CAPM, or other relevant project management certification(s)
Skills Primary Purpose The Business System Analyst Lead is responsible to gather, analyse and formalise user's business requirements and processes, evaluate on feasibility of implementation and manage scope of project. Responsibilities Gather, analyse and formalise user's business requirements and processes, evaluate on feasibility of implementation and manage scope of project. Prepare project documentation such as Requirement Specifications/Use Case Specifications etc Adhere to project scope, update requirement traceability matrix, inform Read more
and record out-of-scope issues. Develop technical design specification and translate technical design into process/program specification. Involve in the design review session. Make changes to configurable items, which include hardware, software, documentation, etc.Participate in Coding and Code Review. Assist in the integration testing, system testing, User Acceptance Test & implementation activities.Prepare user manual and operations manual, and plan & facilitate training of users and operators.Provide post implementation support (including production support and service requests). Escalate and discuss critical issues such as scope creep with the relevant managers. Conduct requirement gathering sessions. Conduct gap analysis of current business process to identify improvement opportunities. The ideal candidate shall possess the followingAt least 4 years IT experience Familiar with Software Development Life Cycle (SDLC) Ability to produce specifications for documentations and implementations Experience in IT business analysis techniques Degree HolderSelf-motivated with a positive "can-do" attitude, creative with excellent presentation, communication, negotiation and interpersonal skills including strong persuasive techniques. Ability to lead, develop and maintain respectful and trusting relationship; Proficient in written and spoken English Able to travel as requiredERP
Skills

Roles & ResponsibilitiesThe Head (Talent Management) establishes the overall talent management strategy and framework to identify the right talent and drive organisational success. He/She develops career development frameworks and programmes to provide fulfilling career opportunities foremployees. He/She works with senior business stakeholders to develop succession plans for business-critical roles in the organisation.He/She establishes the policies and guidelines for retirement and exit. He/She also reviews the business impact of Read more
redundancy, retirement and exit decisions. He/She advises senior business leaders in managing and communicating sensitive talent decisions. As a department head, he/she sets the direction and goals for the team. He/She incorporates Skills Frameworks across the organisation's talent management plans.He/She is a forward-thinking and influential leader who is able to use knowledge from various sources to make decisions and address multi-faceted issues. He/She has the desire to motivate employees and develop talent capabilities. He/She shows diplomacy when interacting with stakeholders at various levels.Requirements~ Advise business leaders on exiting employees in a professional manner, taking into account organisational needs and legal obligations ~ Advise on labor policies, employment legislation and their applications to senior business leaders to facilitate their understanding of compliance requirements ~ Advocate diversity and inclusion campaigns to raise awareness and foster an inclusive employment culture ~ Align objectives and goals with internal stakeholders beyond the team and external stakeholders to yield mutual benefits ~ Align talent management programmes with Skills Framework components ~ Approve recommendations on changes to the function's operations and the required resources ~ Approve workflow improvement solutions and recommendations for the Talent Management function ~ Assess the current capabilities of talents versus the capabilities required for the future to provide insights on potential gaps, and recommend ways to address the gaps through a talent management programme ~ Assess the extent of in-house HR analytics capability and engage with external providers of benchmarking analytics services to supplement identified gaps ~ Champion HR activities with a global mindset while being aware of local culture sensitivities and needs ~ Communicate an understanding of the business environment in order to view problems and requests in the context of the long term goals and objectives ~ Communicate HR and business strategies using clear language that engages others in the view of the future ~ Conduct a diagnosis of HR function effectiveness in addressing the current and future needs of the business and the people ~ Construct robust and comprehensive succession plans, taking into account current and future business plans to build talent and leadership pipeline that is sufficient for business continuity ~ Create high impact, consistent and accurate messaging using appropriate tools to drive engagement, aligned with the organisation-wide communications strategy ~ Demonstrate situational awareness in managing individual and group communications regarding employee exits ~ Design a target operating model for HR by analysing the merits of different service delivery structure and system architecture, as well as by assessing costs and benefits of adopting HR technology solutions ~ Design career development framework and programmes with reference to relevant Skills Framework that applies to organisation's workforce ~ Develop a service management framework, incorporating service quality standards, service level agreements, and service excellence metrics ~ Develop a strategic talent management framework to identify talent profile, develop key talent and retain the right talent to meet the current and future organisation needs ~ Develop and drive re-employment strategies and policies to enable re-employment of employees beyond their retirement age ~ Develop career development strategies that build a strong local core of people to address the organisation's current and future business needs ~ Develop guiding principles with business leaders to advise on business critical positions for succession planning that would meet current and future business needs ~ Develop/Establish a business case for alternate HR policies to minimise the impact of redundancies due to business restructuring, including process or job re-design, training or re-skilling and redeployment ~ Employ negotiation and conflict management skills to help different parties achieve their desired outcomes ~ Enable business leaders to coach and mentor talent ~ Engage with business leaders to seek clarity on business strategy and coach business leaders to steer career goals and aspirations of the workforce towards greater alignment with the current and future business needs ~ Engage with senior business leaders to evaluate the ongoing viability of the succession plans ~ Establish long-term objectives for the Talent Management function that align with the strategy of the organisation ~ Establish organisation-wide career development framework, policy and programmes as a key component of employee value proposition ~ Establish relationships with senior leaders to build trust and understand their needs ~ Establish the operating and resourcing structure for the function to support the organisation's objectives ~ Evaluate the business impact of redundancy on the organisation to ensure redundancy-related enterprise risks are considered and addressed ~ Evaluate the business impact of retirement on the organisation to ensure enterprise-related enterprise risks are considered and addressed ~ Formulate succession plans with reference to relevant Skills Framework that applies to organisation's workforce ~ Identify opportunities to raise the corporate branding and profile around diversity and inclusion through communications with internal and external stakeholders ~ Lead HR transformation programmes, incorporating changes in strategy, structure, people, process and systems, to achieve HR technology, service and operational excellence ~ Lead team to translate business strategy into annual performance goals and departmental objectives ~ Look across a series of data and anticipate implications of business activity on HR practices ~ Manage budget for the function's activities and allocate to different teams and projects ~ Manage organisation redundancy and severance programmes that are in accordance with organisation policies, relevant employment laws and regulations, as well as industry practices ~ Manage resistance, objections and conflicts during conversations in a firm, respectful and empathetic manner ~ Map business-critical roles of the business leadership and pivotal positions of operational management to assess the organisation's vulnerabilities ~ Mentor senior level talent to identify their drivers of engagement, monitor their engagement level and make formal and informal efforts to retain talent ~ Monitor and evaluate the costs and effectiveness of career development programmes against people engagement level and turnover rate and develop continuous improvement actions ~ Perform market sensing by obtaining and maintaining knowledge of competitive practices within relevant labour markets such as industry, local, and professional competitors ~ Perform trend analysis by understanding the competitive environment in which the business interacts ~ Provide coaching and guidance to managers ~ Provide resources to advise senior leaders to determine the appropriate course of action in people related matters ~ Recommend HR policies, practices or strategies that competitively position organisation as an employer of choice ~ Recommend HR strategies as a result of workforce implications of business strategy and ensure that workforce requirements are fulfilled and both business and employees interests are maintained ~ Review and develop future-ready Human Resource policies and strategies, referencing local and global HR trends and best practices, taking into consideration context, economic outlook and available support to meet business needs ~ Review employee data handling practices and processes to ensure compliance with employee data protection policy and ethical guidelines to ensure privacy of confidential employee data ~ Review HR processes impacting workplace legislation to ensure controls are in place to prevent regulatory breaches ~ Support senior leaders to communicate redundancy decisions, concerns and options to affected individuals and business leaders in a professional and delicate manner ~ Translate retirement policy into operational framework and processes, keeping in view legal requirements, organisational needs and the well-being of retiring employees to instill a positive association with the organisation upon retirement ~ Understand organisational and individual challenges, help the senior leaders to define the problem and identify root cause of the people related issues ~ Understand the business strategy and determine its implications on the workforce
Skills Job Description:Provide leadership for setting overall goals for the school as a basis for curriculum objectives Determine the requirements that must be met regarding licensing, health and safety regulations from the start and local regulatory agencies Mentor the teachers to facilitate collaborative approaches to learning, teaching and evaluation so as to raise performance standards and competencies Prepare budget and control budget expenditures Collect tuition fee and manage disbursement Read more
of cash for purchases Keep adequate records of income and expenditures Prepare monthly reports for senior managementJob Requirement:Diploma in Early Childhood Education - Teaching & Leadership is mandatory Degree in Early Childhood Education will be favourable Minimum of 3 years of teaching and management experience in a childcare Team Player and passionate towards working with young children Excellent communication and management skills
Skills Core ExpectationsPrepare and deliver training programmes at primary/secondary schools Conduct activities with meaningful debrief Facilitate discussions for honest and fruitful sharing Secure feedback of individual classes or studentsThe position provides much flexibility as well as autonomy, therefore we are looking for trainers who are responsible and are driven to continually improve themselves. Training programmes are usually on weekdays ranging from 730am to 6pm daily. Training duration may range Read more
from one to ten hours per session. Training venues would be at the respective institution or organization around Singapore. Our associate staff have many opportunities to interact with a myriad of students (Primary to Tertiary institutions) as well as hone their skills as they observe with each other. Desired CharacteristicsPoly Graduates, fresh graduates, graduates with some working experiences and ex-MOE teachers Passionate about developing and training young people Energetic and confident with public speakingStrong command of English both written and spoken Excellent communication and facilitation skills in a classroom settingAs an associate trainer, you are potentially the store front of our company, as such, we are extremely stringent in our selection process. Interested candidates are invited to email your detailed resume, including a recent photograph to: [Click Here to Email Your Resume] Only shortlisted candidates will be notified for interview.
Skills Our family is run by a team of young, energetic and fun­ loving team of teachers and staff. Each day presents new challenges requiring creativity, dedication, organisation, with and love. Our team is dedicated to provide the best arts programmes and experience to our children. You will be required to conduct and facilitate lessons for children aged 4 to 12 years old through a wide and creative array Read more
of arts. You may also be required to create artistic works with the team. The studio is poised for expansion in the near future. There will be great opportunities for learning and growth with our studio. You will gain valuable work experience in arts education with children, business and people management. Our locations are at Westgate, Tampines Mall, Bukit Panjang, Kovan City and SAFRA Punggol.At least a Diploma/Degree in Fine Arts, Design or related fields. Absolute love, patience and care for children Able to conduct and facilitate art learning in a small group setting Fast learner, able to handle and communicate effectively with children and parents Independent, resourceful, self­motivated with initiative. Honest, responsible and cheerful Able to work over at least one weekend Ideal for job seekers staying in Tampines, Pasir Ris, Hougang, Serangoon, Sengkang, Punggol, Bishan, Toa Payoh, Bukit Panjang, Choa Chu Kang, Bukit Timah, Jurong, Boon LayInterested applicants, please submit your application on ARTARY Recruitment Frontdesk: https://recruitment.artary.sg
Skills