Sign in or register for a JobTech account.
Jobs that require

fast-paced

skill
Responsibilities:
To perform reception, registration, administration of patients' visits, appointment scheduling, collection of payments in a fast paced, dynamic environment
To demonstrate care, empathy and professionalism in frontline services to patients
Dispensing medication to patients
Check and receive delivery dental supplies from vendors
To assist the dentists in all forms of dental treatment and look after patient's comfort during treatment
Assisting and directing patients in taking X-Rays
Ensures the cleanliness and sterility of dental instruments & equipment
Preparation of dental materials for the respective treatment
Provide admin support in all aspects of clinic operations and patient care
Ad hoc duties as assigned
Requirements:
Fast learner and good team player
Meticulous and positive attitude to continuous improvement
Possess excellent interpersonal & communication skills
Patient, understanding and able to display professionalism in handling & receiving patients
Experience is preferred but not necessary. On-the-job training will be provided.
Interested candidates may send their CVs to us through our career page http://www.idental.com.sg/careers/ or email it to hr@idental.com.sg.
Skills
You will work closely with a team of developers, and work with guidance from technology and business experts. Apply if you enjoy developing great applications and fit the requirements mentioned below.
Must Have:
Experience – 0 to 6 Months

Excellent written and verbal communication skills

Good understanding of Agile Software Development

Hands on experience in Spring and Hibernate

Experience in J2EE, Javascript, SQL, HTML5

Experience in developing web applications

Diploma / Degree in Information Technology/ Computer Engineering or Equivalent
Nice to Have:
Good knowledge in Spring, NodeJS, Angularjs, MongoDB

Experience in building mobile applications

Good planning, organizing and time management skills

Good analytical and problem-solving abilities with a logical approach

Attention to detail and drive for results, high personal quality standards

Promote teamwork, motivate, mentor and develop team members

Coordinate development of detailed designs, code and test suites within the team

Ability to work in a fast-paced environment and fast learner

Possess strong problem-diagnosis, creative thinking, and problem-solving skills

Articulate ideas clearly
Skills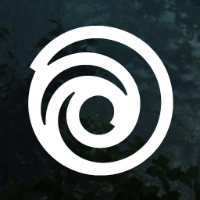 The Program Manager, Learning and Development will be responsible for growing, developing, motivating, and retaining talent to maximize their full potential, studio engagement and overall Ubisoft experience. The role focuses on driving learning initiatives and programs to onboard new talent, grow skillsets, develop leaders, and foster an inspiring culture that enables people to have the best employment journey. Responsibilities Deliver the onboarding experience for new talent and ensure Read more
integration to the  employee's career growth and journeyAssess relevant training needs in consultation with key stakeholders including assessment methods, measurement and implementation of the relevant programsDrive specific programs for identifying and developing high potential employees and manage existing development and people programsGather employee feedback data, analyze key trends, and create plans to deliver solutionsWork at both a strategic and operational levelBe one of the primary communicators of studio initiatives to our development teamsBoost employees' engagement in events, programs, and initiativesDevelop a strong employer brand within the South East Asia ecosystem Preferably with 5 years of experience in training and development, coaching, and people managementAbility to work with internal and external partners and create long-lasting partnership relationships with themGood understanding of Singapore's talent development ecosystemPassionate about growing and developing peopleDriven, creative, innovative, results-oriented, ambitious, and never settles for lessDetail-oriented and highly organizedPositive and energeticRemains calm under pressure, focused, and makes sensible decisions in a fast paced environment
Skills

Responsibilities:Organize and manage corporate social events (e.g. match-making events, private functions / corporate DND/ Fashion show/ Weddings); Responsible for the final compilation, authoring, presentation and pitching of proposal to the clients; Liaise with esteemed corporate clients and foster strong relationships with various stakeholders; Act as a bridge among the Sales department and all others to ensure smooth execution of regional events; Handle clients' enquiries and event registrations, manages Read more
database of past events participants; Contribute to achieving company & client objectives and able to work effectively in a team.Requirements:Must be comfortable with travelling within South East Asia; Possess positive working attitude, initiative and strong sense of responsibility; Confident in communicating/ networking with corporate clients and 3rd party vendors; Able to work in a fast-paced environment with minimum supervision.Regional Exposure/ Attractive Remuneration/ Positive Work Environment/ Located at CBD area, 5 minutes walk from MRT
Skills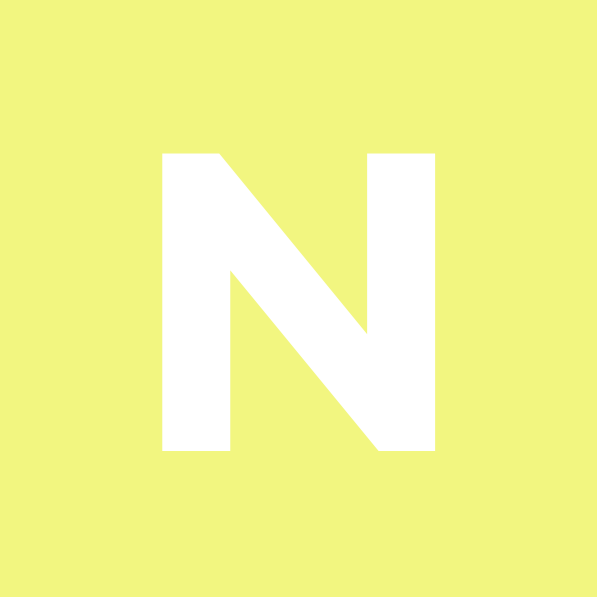 Roles & ResponsibilitiesKey Profile RequirementsIncumbent should have experience of handling 360 Degree HR Functions including Talent Acquisition, Talent Management, Business HR Management, Compensation & Benefits and Immigration matters across multiple international locations and for India Offices for Services BusinessRelevant Experience in SEA, Japan, UAE and Australia (Preferred)Should be willing to travel extensivelyExperience : 15- 18 yearsQualification: MBA from a premium global institute; Excellent academic credentialsCritical Success FactorsKnowledge of Read more
Services IndustryAbility to handle diverse teams across various geographies.Job ResponsibilitiesIncumbent to manage Talent Acquisition, Talent Management, Business HR Management, Compensation and Benefits and Immigration for all International Locations of Nucleus and India Locations for Services BusinessProvide hands-on HR operational support to programs while assessing the need for resources and HR capacity building going forward.Partner with Global Head - Services and the leadership team to provide strategic HR support in order to address corebusiness needs: talent and succession, leadership development, organization restructuring and employee alignment that optimize business outcome; developing various HR strategy and plans focused on growth, and guiding senior management through people issues.Work with the local and regional teams to execute on HR strategies and initiatives.Participate in the development of policies and procedures and facilitate the implementation at the country and geo level.Oversees compliance with local labour laws across international business locations for NucleusWorks with business offices and staff in region on employee relations issues.Ensures local compensation and benefit practices are in alignment with organizational rewards strategies.Reporting to the Global Head of HR the person, will be playing a pivotal role in supporting business growth in a dynamic and challenging environment.The incumbent will be a key member of the senior management team, and will provide an advisory role on all human capital matters to Executive Management team.Ensure that the Company's compensation philosophy and policies are implemented in a cost effective manner while ensuring that employees are retained and motivated.Provide support to managers and employees in identifying and fulfilling employee development needs in line with corporate strategy and regional needs.Lead and coach HR associates in the area of responsibility (individual development, motivation, assessment, feedback)Interface with the Government Agencies and AuthoritiesRequirementsCompetenciesBachelor or Master's degree, minimum 15-18 plus years of progressive HR professional experience with a minimum of 5 years in the similar role.Demonstrated success as an HR generalist supporting employee groups in multiple locations with a staff strength of more than 500.Experience in regional recruitment is an a MUSTDemonstrated success in supporting key senior management and building relationships.Capable of managing conflict and conflicting views.Broad knowledge and relevant experience in recruitment, compensation and benefits, employment law, organization development and employee relationsExperience in managing international hired employees including relocation, benefits, and other critical employee relations issue.Strong collaborator with effective interpersonal and analytical skills who is able to work seamlessly across countries, cultures, and organizational units.Demonstrated ability to work, manage, and meet competing deadlines in a fast-paced, high volume environment; aptitude for problem solving and decision making neededStrong communication skills - both written and verbal; and high attention to detailExcellent customer service skills
Skills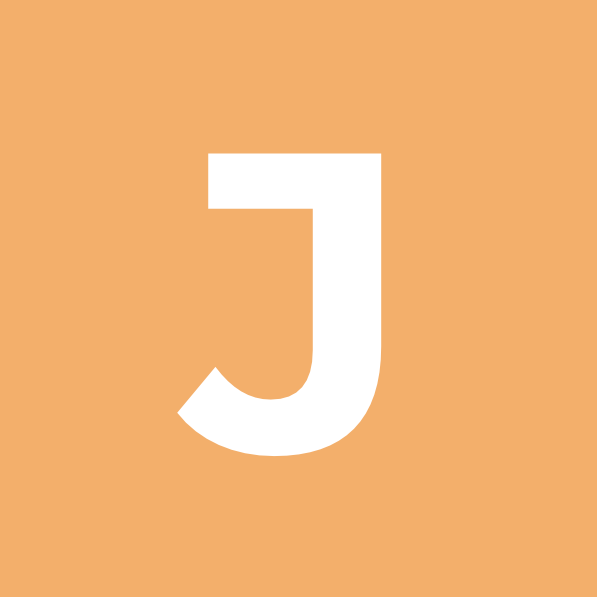 INTRODUCTION Are you an expressive storyteller who loves be part of a growing team in changing the healthcare industry? We are looking for a passionate talented storyteller who loves to create and define authentic messages as well as go the-extra-mile to shape the future of healthcare. JOB DESCRIPTION When you join us at Jaga-Me, you'll be part of a smart and driven team that shares our passion for Read more
healthcare within reach. The Marcom Specialist is responsible for the development and execution of marketing campaigns across multiple media channels to support the expansion and growth of Jaga-Me which includes the products and services. The Marcom Specialist interfaces and collaborate ideas and is a critical member of the marketing team. THINGS YOU GET TO DO!Strong understanding of story fundamentals (effective character, trajectory, hook, authenticity/details and calls-to-action...) Sense of newsworthiness (what makes a story interesting from the audience's perspective) Drives and manages online and offline communications for optimal impactto Increase brand awareness and engagement across digital and offline channels Ensures all communication deliverables adhere to Jaga-Me brand and messaging standards Resourceful - Research on information from various sources, offer alternatives copies based on own expertise and ability to make easily digestible content in infotaining ways Experience in creating marketing communications plans and building the story across the channels in designing specific content pieces to meet objectives Contribute to brand and product positioning, creative design and messages Manages the development and delivery of all campaign elements such as eDM, landing pages, multimedia, media, web pages, key sales collateral (brochures, flyer), trade shows, external events, and campaign announcements Works in tandem with marketing, product, customer experience) teams to develop and execute performance marketing campaigns and ideal user experiencewith a successful metrics-driven approach. Conversant with automated marketing tools (such as Autopilot, Mailchimp, CoSchedule,etc) and be kept abreast with latest trends. Interviewing skills: how to ask effective questions and develop a great story A critical-thinker and problem-solver who have a demonstrated consistent attention to details. Be THE online gatekeeper for brand communications and digital presence. You are someone who is respectful (of themselves and others), open, positive, and ready to dive into things from Day 1.WHAT WE EXPECT FROM YOU!Minimum 2-3 years of marketing communication experience, preferably in start-ups or fast-paced environments e.g. Tech startup, incubator, accelerator, FMCG, PR, advertising or creative agencies Bachelor's' degree in Advertising, Marketing, Communications, Public Relations, or equivalent; Strong organisational and follow-up skills, as well as attention to detail. A driven team member, able to juggle multiple competing priorities, and have a passion for their work. Highly proactive & independent, always looking for ways to take initiative and improve existing programs/processes.IT WILL BE A BONUS IF YOU HAVEGood graphic design skills - Experience with Photoshop, InDesign and/or graphics handling Experience working in an agency environment; managing and strengthening relationships
Skills Write and edit content forvariety of mediums such as Facebook ads, blog post, poster, brochure, email newsletters, and other channels.Write and update currently online content to improve user experience and online e-commerce funnel efficiencyKeep visual and information database clean, SEO optimized, and ready to be shared publiclyStrong understanding of online content writing and ensuring copy works effectively for search engine optimization purposesResearch and writing of content for online Read more
publications and BTE's BlogResearch new leads for potential media partners, brand collaboration, influencer marketing, and other suitable like-minded companiesJob RequirementsCurrently in a diploma or degree in any related disciplineExcellent interpersonal, planning and organization skills to multi-task in a fast paced start-up working environmentDetail oriented and proactive self-starter with analytical skillAble to work with partners across different culturesPositive work attitudeIndependent, resourceful, flexible and a good team playerAdobe Photoshop skill is a bonusPosition is based in 211 Upper Bukit Timah Road (Near to Beauty World MRT)
Skills
Job DescriptionRoles & ResponsibilitiesCopywriting, copy-editing, copy checks, proof reading, transforming client feedbacks into brilliant revisions.Creative thinker, works well independently and as a teamProactive, able to work with tight deadlines in a fast-paced environmentPossess the ability to conceptualize and have great presentation skills.Be meticulous, independent, a team player, efficient and able to work in a fast-paced environment.RequirementsMust have strong conceptual ability.Must have strong writing abilities-articulate and persuasive across advertising Read more
disciplines.Critically acclaimed creative workMust have at least 2 years' work experience in advertising industryAbility to work under pressure and meet deadlines.Strong presentation skills.
Skills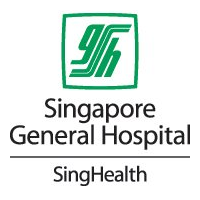 Job DescriptionYou will be part of the Stroke Service Improvement (SSI) team supporting the operational and administrative functions of the unit and assisting the Manager with all the unit's activities and projects of the various initiatives of the SSI team programmes.You will serve as the liaison with external parties involved in the SSI programmes; track, review, analyse and report Key Performance Indicators of the SSI; assist in review Read more
of existing processes and pathways in the transition of care for stroke patients.Job RequirementsDegree in Nursing, Life Sciences or related fieldsPreferably with 3 years' working experience in the healthcare industryPosses good organization, planning and interpersonal skillsAbility to exercise initiative, multi-talk and work efficiently in a fast-paced environmentWork experience in integrated stroke care is an advantage
Skills The Sift & Pick StoryThe Sift & Pick marketplace is built around the concept of letting customers discover brands and products that are original, of uncompromising quality and most importantly—simply delightful.Remember your last adventures of walking down unfamiliar streets and discovering unique shops, walking in and chancing upon something unforgettable? We knew there had to be a better way to experience shopping in the crowded online marketplace, so Read more
say hello to our kind of commerce: where customers will find new discoveries, lasting relationships and real product value.Just like our name, we take pride in how and what we curate. From sourcing to selection to on-boarding, we walk the globe to find good brands and products of quality and taste. In here, customers will find under-the-radar brands that are deserving of the limelight, brands that value individuality, unique designs produced in small scale by indie designers—all handpicked for them to find something delightful to bring home.Who we are looking for – Marketing ExecutiveAre you a self-motivated individual who likes to work in a fast-paced environment? Do you enjoy meeting people to establish new and sustainable working relationships? Are you someone who can work independently to analyse and solve problems?If you are, we want to hear from you.ResponsibilitiesConceptualise, execute and manage various engaging and performance-driven campaigns across online including onsite, search, social, paid ads as well as offline pop-ups to drive acquisition, retention and referralsMonitor, analyse and optimise all marketing campaigns to maximise overall ROICollaborate closely with all relevant in-house teams to drive and work towards optimisation and marketing targetsExperience engaging and managing communities on social media platforms such as Facebook, Instagram, YouTube, etc.Liaise and facilitate partnership and affiliate initiatives to drive new customer acquisition and revenueResearch and champion the latest developments in digital marketing strategy, emerging platforms, advertising innovation, and the competitive landscapeQualifications1 year of relevant work experience preferably in an e-commerce / internet industry. Fresh graduates are welcome to apply.BA/BS degree in business, marketing, or other relevant fieldsSolid hands-on experience in campaign management, implementation and optimisation with excellent copywriting skills.Experience working with marketing tools including Google Analytics, Google Ads, Google Tag Manager, Mailchimp, social media tools, etc.Ability to work independently and handle multiple projects under tight timelinesExcellent analytical, problem solving and organisational skillsExcellent communication and interpersonal skillsStrong and effective communicator and a reliable team playerAble to think, plan, and execute autonomouslyWhat you will love about usExcellent growth opportunityAttractive medical benefitsGreat working environment
Skills