Sign in or register for a JobTech account.
Jobs that require

feasibility studies

skill Roles & ResponsibilitiesTo offer our clients assistance in the areas of transaction evaluation and feasibility analysis, deal structuring and negotiation, financial and commercial due diligence, business and assets valuation and transaction management. \\Responsibilities: As part of the Transaction Advisory team, working closely with Partners, Directors and Managers, you will have the opportunity to be a vital member in executing projects across three different work streams; valuation, transaction support Read more
and M&A advisory. You will: Valuation: • Perform valuation assignments and coordinate the work performed by multiple services lines and regional teams • Undertake financial modelling, financial analysis and market research. • Apply a variety of valuation methodologies for the purposes of enterprise valuation for M&A, litigation support, valuation of intangible assets and intellectual properties, purchase price allocation and goodwill impairment testing. • Coordinate and participate in meetings with target company management and client personnel. • Help growing businesses assess and enhance their valuation. • Manage and respond as appropriate to client needs and assist in developing strong working relationships with clients and intermediaries. Transaction support: • Be a key member in the execution of financial due diligence or other transaction support related assignments. This includes assisting in coordinating the work performed by multiple services lines and regional teams. • Support any business development initiatives covering the preparation of proposals. • Analyse historical financial data and identify operational and key business trends, including identification of key risks and potential deal breaker issues, assessment of quality of earnings and working capital impacting valuation of the target company. • Coordinate and participate in meetings with target company management and client personnel. • Prepare and coordinate the preparation of reports setting out the findings and recommendations on key financial and commercial issues in the transaction. M&A advisory: • Be a key member to work on M&A advisory projects where we help organisations achieve their strategic plans via acquisitions, divestitures, funding raising etc. • Assist in deal origination through the preparation of relevant materials, including the Information Memorandum. • Perform financial analysis, industry research and build financial models. • Be actively involved in project management throughout the transaction cycle covering preparation of Data Room for potential investors, Q&A management and to facilitate any tasks as necessary for the transaction to completion. • Be work closely with our clients to support them in their negotiations and discussions with potential investors.Requirements Degree in Accountancy; professional accounting qualifications or finance-related discipline • Minimum 2 years' related experience, in the areas of financial due diligence or valuation advisory and preferably with foundation in external audit. Those with more experience will be considered for a more senior position. • Technically robust, energetic and culturally adaptable • Strong analytical and report writing skills with the ability to interpret data, generate insights and construct solutions • Strong command of Microsoft Excel and PowerPoint • Excellent written, oral and presentation skills. Ability to liaise with Chinese-speaking clients an advantage • Good team player, able to work in a fast-paced environment and manage multiple deadlines
Skills

Roles & ResponsibilitiesRESPONSIBILTIES:Devise the initial concept of the assigned part, component or system and participate in the overall detailed product design.Prepare and release 3D solid Models and Engineering drawing (including BOM) while communicating to local vendors to expedite delivery of design parts and assemblies.Secondary responsibilities include preparing documents for submission to local regulatory authorities.Experience in hydraulics or electrical system will be a value adding. RequirementsBachelor's Degree/Diploma in Mechanical Read more
Engineering or related fieldProficient user of SolidWorks software.Strong preference for experience in automotive industry.Familiarity in Design Process (Feasibility Study, Conceptual Design, Design Review, Verification, Validation etc) up to Production realization.Knowledge of ECO release of Manufacturing quality documentation.Good command of verbal and written English & Chinese.Interested candidates are encouraged to apply via mycareerfuture.sg or email an updated resume to [Click Here to Email Your Resume] directly.
Skills Company: ST Engineering Land Systems Ltd.Business Area: Land SystemsJob Description :Overall in charge of the engineering and technical aspects of the project.Work with the PM in the development of the project plan.Supervise the respective subsystems groups in prototype and subsystem design, development and fabrication.Ensure that the design plan is drawn up for the design process.Request appropriate engineers from respective subsystem groups to support the project.Analyse customer's requirements as Read more
well as conduct project conceptual and feasibility studies prior to design.Ensure adequate design reviews are conducted for product design improvement.Ensure that design verifications and design validations are carried out to confirm design with the assistance from relevant subsystem groups.Ensure and build reliability into design based on customer's intended use and requirements.Assist PM in the dealing with major subcontractors and suppliers, and to monitor their technical performance to ensure compliance.Serve as liaison between ST Engineering Land System and customer for all technical issues.Provide regular progress reports/updates to customers.Ensure that the approved requirements are maintained.Ensure that departures from baseline can be identified and corrective actions are promptly taken.Ensure that the compositions of the configuration items are known and the pertinent physical and functional interfaces between systems and equipment are documented and controlled.Ensure the specifications, engineering drawings and related technical data are adequate for configuration needs.Ensure that configuration item standardization and compatibility are maintained.Ensure the development change is evaluated against the user requirements and processed in a timely manner.Requirements :Engineering degree (Product engineering preferred)Experience in managing an engineering team responsible for the detailed design, acceptance, field implementation and system acceptance of engineering projects for last 2 yearsPossess excellent communication skillsPrior experience in managing autonomous vehicle related projects will be an added advantage.
Skills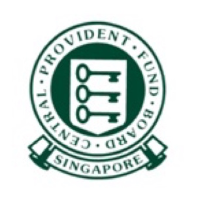 As trustee of the nation's retirement savings, the Central Provident Fund (CPF) Board helps 3.8 million CPF members save for their retirement, healthcare and housing needs. Every CPF Ambassador plays a vital role in helping Singaporeans save for a secure retirement. So long as you have the passion and commitment to serve the public, you will find your niche in our big family.Information TechnologyIT systems form the backbone Read more
of our operations. We are looking for individuals with passion and IT expertise, to help us improve the delivery of our systems and services.The Board's IT systems support a high daily volume of financial transactions for CPF members. In addition to keeping the lights on, the Board also keeps pace with the external environment through innovation in its IT systems. Job Responsibilities:Manage outsourced vendors to implement and maintain IT applications in cloud environmentAnalyse requirements and perform high level feasibility study for IT solutionReview impact analysis, design of IT solution and cost estimation proposed by outsourced vendorPerform quality checks on IT solutionMonitor and provide updates for project development phases and deliverablesProvide support to users of the IT application systemsWork with Cloud service provider, application vendors and public agencies to ensure systems delivered are resilient and securedJob Requirements:With experience in application development & maintenance and project management in cloud environmentHave experience in managing outsourced IT Projects, involving in all phases of the project from tendering to implementationPossess hands-on experience in end-to-end Software Development Life Cycle, able to manage the scope of requirement, to review application design and to deliver cost effective solution to business users and external stakeholdersPossess good technical knowledge in JEE or .NETExperience in common open source frameworkPreferably with experience in procurement and contract managementGood communication, strong analytical, problem solving, presentation and negotiation skillsSeniority of appointment will commensurate with relevant work experience.
Skills Roles & ResponsibilitiesJob Objectives/Job Summary: As a Quantity Surveyor / Senior Quantity Surveyor, he/she is expected to forecast total capital requirements and monitors expenditure during construction. Performs quantity take-off and handles progress claims, variation order, project costing and contract matters. He/she manages all costs relating to building and civil engineering projects, from the initial calculations to the final figures as well as doing tendering works and calling Read more
for quotation.Responsibilities/Duties:Ability to source for suppliers and sub-contractors quotation.Tabulation of price comparison and costing summary.Provide central quantity surveying service.Preparation of interim valuations, pricing and agreement of contract variations.Regular and up-to-date claim submissions and follow-up.Assist monthly cost and value report.Quantity take-off.Preparing tender and contract documents, including bills of quantities with the architect and/or the client.Undertaking costs analysis for repair and maintenance project work.Assisting in establishing a client's requirements and undertaking feasibility studies.Performing risk and value management and cost control.Identifying, analyzing and developing responses to commercial risks.Preparing and analyzing costing for tenders.Valuing completed work and arranging payments.Maintaining awareness of the different building contracts in current use.Understanding the implications of health and safety regulations.Ad hoc assignments.RequirementsJob Specifications/Requirements:QualificationsDegree or Diploma in building/quantity surveying/civil engineering or its equivalent.b)ExperienceMinimum 2 to 3 years relevant working experience in construction.Entry level candidates are welcome to apply.c)Skills & KnowledgeResourceful and maintain good relationship with clients and sub-contractors.d)Personal QualitiesMeticulous, independent, highly motivated and results- oriented.A good team player and be able to work under pressure and meet tight deadlines.
Skills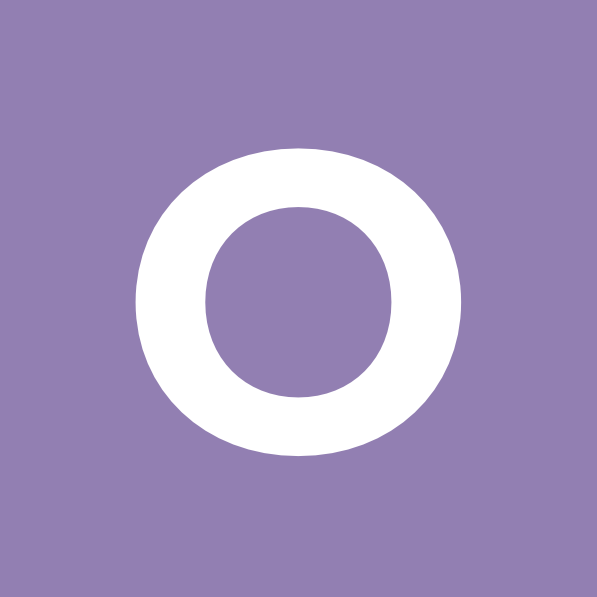 /br>Pega System Analyst We are looking for suitable candidate to fill up a System Analyst (SA) vacancy in System Delivery - Channels and Development team. The candidate must have positive working attitude. He / She should be resourceful, resilience, adaptable to challenging situations and possesses strong desire to learn and excel. Successful candidate will participate actively in projects, solutions and other initiatives involving system impact analysis, technical design, Read more
development, testing and system deployment in Pega applications. Job descriptions: Work closely with key stakeholders to deliver projects and solutions. Work closely with product vendor(s) to analyze change request, review system design, ensure compliance to technology architecture standards, software defect resolution and system deployment. Accountable for the quality service delivery of the individual tasks assigned or team's delivery for working group assignment.Active participation in various projects and tasks activities assigned between teams in providing a complete end-to-end solution to business users.Actively participate and contribute in technical feasibility study, user requirement evaluation and solution proposal.Ability to perform system impact assessment for given change request, perform/review system design, prepare functional and technical specification, ensure compliance to technology architecture standards, software defect resolution and system deployment Ability to provide support for applications under testing, conduct validation, investigation and resolve any technical issues reported Perform coding and unit testingAssist in the implementation of projects and enhancementsTechnically competent to provide technical advice/resolution to team member and to involve in software changes Perform SIT and provide UAT support, set up and maintain test environments, trouble shoot and resolve technical issues reported in projects Plan and execute production system implementation Develop applications and review technical documents, system implementation planning, checklist according to the System Development Life Cycle (SDLC) requirementsQualifications Requirements: 4 years of technical experience in system / software support and troubleshooting in Pega and with exposure to full SDLC. Extensively involved in design and development of solutions on PRPC PRPC Certified System Architect and PRPC Certified Senior System Architect Possess technical knowledge in Pega system support with the following skillset: - Web based applications using Java & J2EE Technologies - Pega Rules Process Commander (PRPC) V6.x, V7.x - Tomcat6.0/Weblogic/WebSphere/JBoss - Windows or Linux server - MS SQL /Oracle DB Other Technical knowledge good to have:- JavaScript, HTML, XML, WSDL - MQ - File transfer using Connect:Direct or SFTP - Kerberos Possess positive working attitude, with resilience and good adaptability to take on different challenging assignments. Able to multi-task Willing to learn new skills or cross competencyEffective, with good self-initiative to learn and excel individually and as a team. Experience in developing / supporting customer relationship management system and knowledge of the relevant operations are good advantages Good soft skills in communication, writing, leadership, etc., are preferred Essential to have a can do attitude to work under pressure and multi-tasking environment Develop and review technical documents and other System Development Life Cycle (SDLC) related documents. Able to work independently and lead a teamFlexible in working hours in order to provide late night support during project implementation*LI-CY
Skills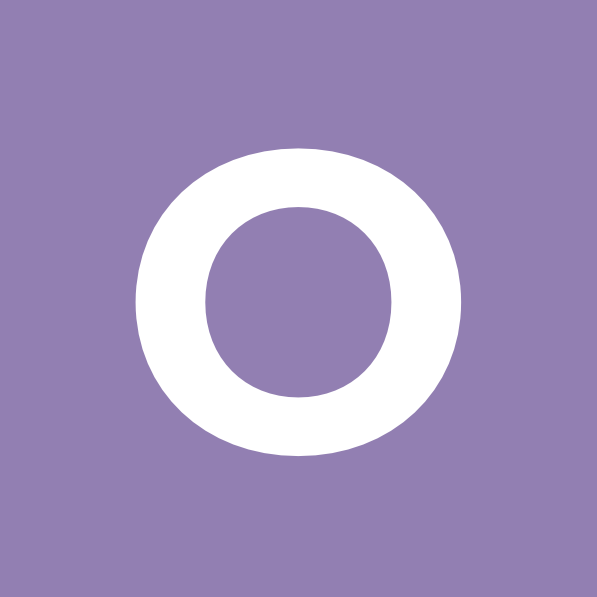 Roles & ResponsibilitiesOur client is a luxurious chain of hotel with bespoke service spanning across Asia.In view of their expansion, they are now looking for a high calibre professional to join them as:DIRECTOR OF FINANCEResponsibilities:Analyse information, forecast sales against expenses and create annual budget plansProvides timely & accurate financial information, analyse financial data and market trendsResponsible for budget and cost controls, financial analysis, accounting practices and reportsLead preparation Read more
of annual budgets and monthly forecasts and reports and provide advice on strategies aimed at cost minimization and maximization of revenue opportunitiesOversee implementation and continuous review of financial system, procurement system and related integration to front-office systemPrepares reports which summarize and forecast business activity and financial position in the area of income, expenses, and earnings based on past, present, and expected operations including month end financial statements through journal entries and cash flow reportsManage full spectrum of accounts functions including financial, statutory and management reportingAssist in M&A projects in providing due diligence, feasibility studies, sound advice & expertiseAdhere to the financial and control process and effective use of the Company's SOPsRequirementsRequirementsBachelor Degree in Accountancy or Finance with minimum 15 years' relevant experience financial operations in hospitality industryExcellent analytical skills, problem solvingand interpersonal skiils with proven ability to communicate effectively across all levelsStrong leadership qualitiesAbility to work in a fast paced environment
Skills Roles & ResponsibilitiesResponsibilitiesDrives and plans the development of the Mobile PS Core Network which includes subscriber database management (SDM), SGSN/MME, GGSN/SAEGW, PCEF and Wifi Core.Plans, develops and executes project work plans for network expansion and upgrades and revises as appropriate to meet changing needs and requirements.Identifies resources needed and assigns individual responsibilities.Manages day-to-day operational aspects of a project & scope including manages project budget, conducts periodic project reviews, Read more
monitors receivables.Effectively applies methodology, enforces project standards and minimizes exposure and risk on project.Gathers and evaluates the requirements from the various functional entities and formulates the technical specifications.Performs technical and financial feasibility study on new emerging technologies or potential new services.Leads in preparation of tender specifications and evaluation.Engages in commercial and technical negotiation with vendors. RequirementsRequirementsDegree in engineering majoring in telecommunications/mobile communication or IP networking.Good technical knowledge of the followinga) 3GPP Packet Switched Core network engineering, including SDM, SGSN/MME, GGSN/SAEGW, PDP Contexts, GTP tunnels, IuPS, S1-C/S1-U and associated protocols including SCTP, Diameter, SIGTRAN;b) Wifi and Hetnet related network deployment including WLC(Wireless LAN Controller) and EAPSIM technologyc) NFV/SDN deployment & technology, including NFV standard defined by ETSI especially in the area of VNF(Virtualized Network Function) design and implementation.Basic knowledge of PS Core network charging (offline and real-time; Diameter/Gy-based),PCRF (Gx) deployment, concepts of operation, and policy-based service design and implementationBasic knowledge of Wi-Fi setup, Wi-Fi-Offload and packet data roaming in 3G networks and GRX/IPX; 4G roaming including Diameter hubs an assetProactive, able to work independently, possesses creative problem solving skills and able to work in a dynamic and challenging environmentGoal oriented with good analytical skill. Committed to deliver high quality output.Effectively utilizes each team member to his/her fullest potential and motivates team to work together in the most efficient manner.Good verbal and written communication skills.Strong interpersonal communication skills with the ability to elaborate complex technologies to a broad based audience.Good working knowledge on window applications software packages (e.g. MS Excel, MS Word, MS PowerPoint, MS Project etc)HOW TO APPLYKindly submit your updated resume in MS Word Format to: [Click Here to Email Your Resume] for immediate processing. Do state your availability, current and expected salaries in your resume/email.Camille Wee (EA Registration No. : R1654076)
Skills
You will be part of the team to spearhead the planning and design development of railway projects. You will conduct engineering feasibility studies, plan and develop the railway scheme, alignment and trackwork, safeguard rail corridors and design review of railway projects. You will prepare design brief, design drawings and tender documents, participate in tender evaluation leading to award of consultants or contractors. You will also develop and review Read more
engineering standards as well as providing technical support for project implementation.Requirements:• Tertiary qualification in Civil / Structural Engineering or equivalent• At least 3 years of relevant experience in Civil / Structural Engineering design, managing railway project in design development stage, railway alignment or trackwork design• Team player with good interpersonal and communication skills• Candidates with strong relevant years of experience will be considered for senior roles• Those without working experience are also welcome to apply
Skills Roles & ResponsibilitiesYou will be the Business Analyst (BA) specialising in the digital channels (internet/mobile banking) platform within the Private Banking space. The main role of the business analyst is to analyse, propose best business practices/design options, finalise best solution with business and map the business requirements into clear technical specifications. This will involve working with the business and technology stakeholders to clarify requirements, analyse and propose options Read more
and decide on the best solution. Working with various technical teams within the bank to identify functional changes in the systems, preparing the functional specifications and also walkthrough the functional specifications with the business to obtain sign-off.Conduct in-depth impact analysis on the applicationWork with the vendor teams to come up with the functional specification document (FSD)Conduct FSD workshops to walkthrough the functionality to obtain user sign-offAlign with solutioning/dev teams on technical feasibility studiesAnalyse the technical specifications and provide the TSDConduct TSD workshops to walkthrough the technical solutionConduct walkthrough for testers to clarify new functionalitiesValidate test coverage and test cases created by the testing teamMaintain traceability between BRD, FSD, TSD and Test CasesSupport testing as functional SMERequirementsBachelor's degree in computer science/engineering/information systemsMinimum 8 years of working experience in business analysis or project deliveryDeep experience in the digital platform space, internet and mobile bankingGood private banking domain knowledge, such as Portfolio Management, Products and Trade FlowAbility to work in a fast-paced, team-oriented environment to meet tight project timelines
Skills