Sign in or register for a JobTech account.
Jobs that require

financial audit

skill

Operations Administrative Executive (Tuas / 5 days / $2.3K)Pre-Requisites:GCE N levels or equivalent qualificationsProficient in Microsoft Word and Microsoft ExcelLanguage proficiency will be an advantageTeam player who is independent and organised, able to multi-task within tight deadlines, and has strong work ethics and communication skillsJob Role (Responsibilities & Duties)Key Job Responsibilities:Coordinate with Sales & Marketing Department to prepare quotationsInvolved in project delivery by receiving clients' purchase orders, issuing Read more
delivery orders and return forms, arranging for equipment testing and maintenance, responding to clients' requests where necessaryResponsible for preparation of progress claims and invoices, and verifying details with clientsResponsible for monitoring clients' payment status, collecting receivables and finalizing project accounts for completed projectsInvolved in asset and inventory reconciliationResponsible for monthly financial and inventory reports to managementInvolved in annual ISO audit and external auditAssist in implementation of Enterprise Resource Planning systemUndertake additional tasks and responsibilities when required or as instructedInterested applicants can email your resume or WhatsApp and allow our Consultants to match you with our Clients. No Charges will be incurred by Candidates for any service rendered.Tammy Tan YanLing Reg No. : R1878686The Supreme HR Advisory EA No. 14C7279Job Type: Full-timeLocation:Singapore (Preferred)
Skills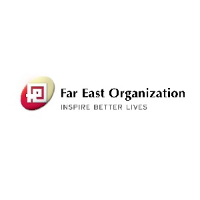 Responsibilities  Business partner to business unit; provide market and business insights and support business on financial modelling for business proposal or decision making Analyse monthly financial results and business drivers, identify and compare deviations between actual and budget/forecast.  Develop analysis of economic indicators in order to prepare forecasts; identity risks and opportunities Manage annual budgeting process Perform  monthly management reporting Prepare ad-hoc presentations for Read more
COO or CFO Requirements  Degree in Accounting/Finance and CPA qualification Minimum 12 to 15 years of working experience, out of which at least 3 years in external audit Good technical skills in financial modeling and financial analysis Self-directed, hands-on, motivated with high degree of commitment to meeting deadlines, targets and objectives Independent and able to work with all levels in a high matrix organization Strong analytical, people management, communication and organizational skills Good powerpoint and excel skills Working knowledge and experience of M&A preferred Proficiency in SAP is preferred
Skills Roles & ResponsibilitiesMUFG Bank, Ltd, a member of Mitsubishi UFJ Financial Group Inc (MUFG), is Japan's premier bank, with a global network spanning more than 40 countries. Outside of Japan, MUFG offers an extensive scope of commercial and investment banking products and services to businesses, governments and individuals worldwide.In the Asia and Oceania region, MUFG has presence in 13 key markets with 32 offices and closed to 4,500 Read more
employees serving largely corporate and institutional clients. Singapore has served as the regional headquarters for South Asia, South-east Asia and the Oceania region since July 2013. While the regional headquarters for the East Asia region remains in Japan.MUFG is one of the world's leading financial groups with total assets of JPY 258.1 trillion by the end of March 2014. MUFG's services include commercial banking, trust banking, securities, credit cards, consumer finance, asset management, and leasing.The Group's operating companies include MUFG, Mitsubishi UFJ Trust and Banking Corporation (Japan's leading trust bank), and Mitsubishi UFJ Securities Holdings Co., Ltd., one of Japan's largest securities firms. MUFG's shares are traded on the Tokyo, Nagoya, and New York (NYSE: MTU) stock exchanges respectively.Job responsibilities include:To conduct testing on regional head office units in Singapore, by reference to testing guide and ensure timely delivery, escalation of issues / key findings to the team lead and managementTo keep abreast of the emerging compliance risks and regulatory environment of the units, and to proactively identify areas for improvement on testing framework and methodologyTo create and maintain testing guides to meet regulatory and head office policy change.To provide support to overseas branches on testing queries RequirementsJob requirements include:Degree with at least 3 years of relevant experiences in financial services and complianceExperience in compliance assurance / testing, or internal audit a plusExposure to financial services, in particular Banking in Singapore and the broader Asia Pacific regionKnowledge in Core ComplianceGood verbal and written communication and presentation skills, with a proven ability to clearly articulate business and regulatory implications of analysis and findingGood interpersonal skills and dealing with executives at all levelsMeticulous, analytical and independent self-starter with proven ability to work collaboratively within teams and to deliver on timeRecruiter Name: Yap Wen Guang IvanEA License No: 12C5536EA Registration No: R 1331302We regret to inform that only shortlisted applicants will be notified.
Skills Roles & ResponsibilitiesThe Finance Manager (FM) is the lead finance business partner for the organisation and has responsibilities covering all aspects of financial management, performance management, financial accounting, budgeting and corporate reporting. He/She reports to the Financial Controller. He/She must have sound technical as well as management skills and be able to lead a team consisting of finance professionals with varied, in-depth or niche technical knowledge and abilities. Read more
He/She consolidates their work and ensuring its quality and accuracy, especially for reporting purposes. The FM is expected to provide sound financial advice and counsel (on working capital, financing or the financial position of the business) to the Financial Controller as well as the organisation's senior management and leadership team by synthesising internal and external data and studying the economic environment. He/She often has a key role in implementing best practices in order to identify and manage all financial and business risks and to meet the organisation's desired business and fiscal goals. He/She is expected to have a firm grasp of economic/business trends and to implement work improvement projects that are geared towards quality, compliance and efficiency in finance. Requirements~ Advise management on the organisations exposure to risks and the involvement of financial institutions, money market instruments and treasury management functions where applicable. ~ Analyse and assess the impact of investment decisions on the financial position of the organisation. ~ Analyse the financial performance and position of the organisation and develop suitable accounting policies to meet reporting requirements. ~ Analyse, compile and present management information for managerial decision making. ~ Apply appropriate appraisal techniques and consideration for taxation, inflation and risk in investment decisions. ~ Articulate to management all relevant tax issues to minimise the organisations tax liabilities. ~ Assess the chargeable gains and losses of the organisation, as well as capital gain tax liabilities. ~ Calculate accounting ratios relating to profitability, liquidity, efficiency and position. ~ Evaluate the effectiveness of the organisations financial system and determine any areas of improvement. ~ Identify and adopt business intelligence tools to analyse financial data and information. ~ Identify and calculate both financial and non-financial performance measurements for reporting on the organisations performance. ~ Manage a documented system of accounting policies and procedures. ~ Oversee the preparation of the organisations budget. ~ Plan and coordinate the annual financial audit process. ~ Provide financial leadership and strategic thinking to support sustainable value-creation. ~ Resolve issues and deficiencies arising from audit findings. ~ Respond to internal and external auditors on audit data, variances and audit findings. ~ Supervise and review the preparation of consolidated financial statements, business activity reports and forecasts for management and external stakeholders. ~ Supervise the calculation of taxable income and income tax liabilities of the organisation. ~ Use management information systems strategically for effective management and control of the business.~ Able to communicate with Chinese colleagues and clients with fluent Mandarin speaking and good report writing skills in Chinese.
Skills Roles & ResponsibilitiesThe candidate will oversee the revenue and direct cost accounting for Mobile products (both Post-Paid and Pre-paid).He or she will supervise 2 staff; and also, be involved in IFRS 15 accounting.In addition, he/she will also be playing an active role in performing UAT for new product launches and systems.Responsibilities:Revenue and direct cost accounting• Review and ensure revenue and direct cost are recognized in accordance with accounting Read more
standards• Execute revenue related monthly closing activities and reconciliations and ensure proper and timely recording and accounting of revenue and its direct cost• Ensure accurate and timely delivery of monthly, quarterly and annual financial reports, including the analysis and commentary on major variances• Work with Product, Billing and IS teams on new product launch to ensure systems and processes are properly set up before its launch to ensure accurate revenue accounting. This includes setting of test scenarios, performing user acceptance test and updating of standard operating procedures• Prepare accounting treatment and process papers to support revenue or cost recognition• Provide monthly audit schedules and assist in internal and external audit requests• Assist in projects assignedRequirements• Bachelor's degree in accountancy or equivalent with 5-6 years' experience in audit and accounting• Strong working knowledge of IFRS accounting and its application• Preferably with product and telecommunications revenue accounting working experience• Preferably proficient in ERP software (such as SAP), Excel and SQL skills.• Self-motivated, inquisitive and resourceful.• Able to manage multiple tasks under pressure and meet tight deadlines.• Team player with confidence and maturity to work effectively with different levels in the organization.* We regret that only shortlisted candidates will be notified.
Skills Roles & ResponsibilitiesAPAC Production Security teams (based in Singapore and India) is covering multiple IT Security challenging tasks for BNP Paribas Asia Pacific region, such as:-Production C-SIRT / Logging & Detection-Network Security-Vulnerability & Compliance Security scanning-Privileged Identity Management-Designing & Implementation of Security solutions-Production Support of Security solutionsThe team in Singapore is currently looking for an IT Security Professional to join its Network Security team, and work mostly on Read more
Web Application Firewall (BAU, Continuous Improvement…)Given the diversity of activities within Production Security, the new team member will have the opportunity over time to expand his knowledge & responsibilities on the other topics managed by the teams.Direct ResponsibilitiesFine tuning of WAF with ADM / APS teamsDeployment of WAF & related follow-up / reportingProcess design for WAF in APAC with Paris HQ TeamsDay-to-day WAF maint. & updateTraining/Awareness on WAFContributing ResponsibilitiesContribute to the Permanent Control framework for implementation of policies and procedures in day-to-day business activities, such as Control PlanContribute to Internal Audit response activitiesComply with regulatory requirements and internal guidelinesContribute to improvement of tools used by Production Security to follow-up on the Security Incidents Requirements2/3 year experience in Network / SecurityUniversity degree, preferably in Computer Science with spec. in IT SecurityExceptional communication and advocacy skills, both verbal and written, with the ability to express complex technical issues in an easily understood manner.Curious and highly implicated in IT SecurityTeam playerKnowledge of WAF tools is appreciatedExperience in a multi-cultural and/or international environment is appreciatedCISSP or other Network / Security certifications are appreciatedExperience in Development languages is appreciated
Skills Roles & ResponsibilitiesProvide transactional and administrative support to ensure accurate, effective and efficient operations in the team.Assist in ticketing revenue reconciliation to actual receipts from multiple channels, investigating various and issuing invoices to customersProcess and maintain full set of accountsTrack and analyze expenses and revenues vs. budgetEnsure that the finance procedures are in compliance with group accounting policies, local government and internal control etcAssist in matters relating to Read more
internal and external auditAssist in Stock Sales and Movements / Stock Take SOP / Inventory tracking and reportingProvide administrative support to the operationsAssist in developing Operations SOPsHandle incoming & outgoing correspondences, which include phone calls, emails, letters and formsPlan, organise and schedule meetings and appointments as well as taking detailed minutes, if requiredAssist in the preparation of monthly/regularly scheduled reports and others ad-hoc reportsOrder office supplies and source for new deals and suppliersMaintain contact listsAdminister travel arrangementsProvide general support to visitorsAct as the point of contact for internal and external clientsLiaise with executive and senior administrative assistants to handle requests and queries from senior managersPerform any other adhoc dutiesRequirementsDiploma/Degree in Accounting, CAT, LCCI, ACCA, AAT or other professional AccountingMinimum 1-2 years of relevant experience in financial analysisProficient in MS Office / MS Advanced Excel - applications & Experience using financial softwareWorked in Retail Sector – Familiar with Retail Finances and Cash Handling proceduresWorked in Attractions Based Industry – Familiar with TicketingTracking and Reconciliation from multiply ChannelsGood interpersonal skills, strong analytical skills and able to work independently with hands-on approach and a high level of initiativesAbility to work under stress and meet communicated schedules and deadlinesKnowledge of financial regulationsExcellent analytical and numerical skillsMeticulous and good team playerSharp time management skillsStrong ethics, with an ability to manage confidential data
Skills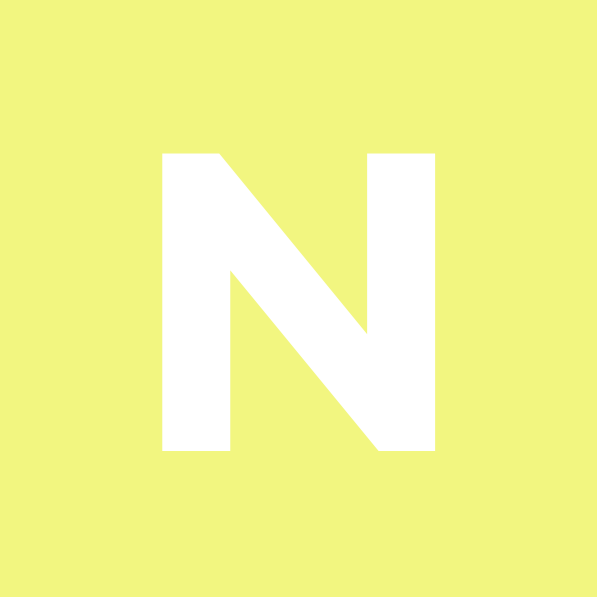 The Job: Supervisory / ManagementSupervise a team of subordinates (AP/FA/GL) to run the financial functions of the Club including liaising with other departments where necessary for effective performance of duties Identify critical success factor of subordinates and set KPIs for performance measurementGeneral Accounting/ ReportingResponsible for month-end closing & coordinate yearly financial closing Prepare monthly financial progress report, annual budget & analysis for management use Direct and ensure that Read more
the classification of the expenditure (operating, capital or non-recurring), the budget amount (if any) and the amount to be charged are accurate and complete Reconcile, analyze, and prepare journal entries (AP/FA/GL), including checking the accuracy of trail balance, P&L report before preparation of monthly management report Review all transactions processed by Accounts Officer before posting to Ledgers for Accounts Payables, fixed assets and General Ledger etc Ensure the accuracy and completeness of all prepayment, accruals, provisions, liabilities and assets are taken up in the books (from FA/AP/GL) Ensure timely and accurate submission of statutory required filings including GST filing of NSRCC to IRAS etc Update of monthly membership entrance fees received in advance and preparation of monthly entrance fees amortization revenue Update of financial statements, notes to accounts and cash flow statement to external auditors Responsible for financial year-end audit e.g. preparing confirmations, answering of queries and preparation of audit schedules Oversee the bi-annually fixed assets audit and review of fixed asset audit findings for investigation Prepare quarterly SAFRA Management Reports and update approval papers for adoption of accounts, GC, BOD and BOG meetings Update Powerpoint slides for GC, SAFRA MC, BOD and BOG meeting Update monthly utilization rates for facilities and membership data Prepare annual club comparison analysis Assist Manager (Finance & Admin) in updating Managers' KPI bi-annually Prepare MINDEF Grant claims and reconcile redevelopment cost Assume ad-hoc projects as assigned from time to time by Senior Manager (Finance & Admin) if any.BudgetingConsolidate inputs submitted by all divisions to the budget system and output to reports for annual budgeting review exercise after cost allocation basis Import new FY budget to all relevant financial modules.Treasury/ Cash ManagementMonitor to ensure operating bank account has sufficient funds for disbursements Liaise with banks on rates and arrange fund transfer for new placement or renewal of fixed deposit upon maturity with proper documentation and approval Conduct price valuation of bond investment at financial year endPolicy Formulation/Internal ControlEnsure accounting policies and procedures comply with FRS and corporate governance Assist Senior Manager (Finance & Admin) to plan and conduct Fixed Assets audit and any other ad hoc internal audit if necessaryRequirements:Degree in Accountancy / ACCA or equivalent with 3 to 5 years of relevant working experience Knowledge of Microsoft Powerpoint and advanced features of Microsoft Excel and is a must Ethical, meticulous, possess an eye for detail, a good analytical mind, and good interpersonal skillsAdditional Information:5-day work week Working hours: 8:15 am to 5:30 pm OR 8:45 am to 6:00 pm Staff transport provided at Tanah Merah MRT stationAttractive Employee Benefits*Annual and medical leave Annual Wage Supplement (13th month bonus) Variable bonus Subsidies for medical, dental & holiday Medical and group insurance coverage Perfect Medical / Long Service Award Birthday voucher Corporate rate for selected tourist attraction Privileged rates for usage of Club facilities*Terms & conditions apply. We regret that only shortlisted candidates will be notified.
Skills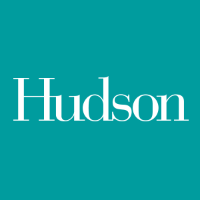 * Regional role * International life insurance company * Great career progression to get exposure internationally As an IT Audit Manager, you will be responsible to manage individual review budgets; manage and establishing strong relationship with 1st/2nd line management as well as both internal and external audit. You will also need to support the Head of Audit to execute the audit plan and audit reviews for Read more
the area of responsibility through professional judgement, specialised technical knowledge and risk analysis skills. Generating / delivering high quality audits files / reviews across multiple locations to support the findings of the reviews assigned to be presented to the Head of Audit Review and Stakeholders. Producing of reports to Internal Audits key stakeholders to deliver an effective controls framework as when required. In-depth knowledge of application of the Internal Audit methodology. An Ideal Candidate should be an experienced IT auditor with a preferred Professional IT audit or professional security qualification certification within the financial service industry (insurance / asset management). You should have strong and wide IT background, IT regulations and disciplines, and security best practice. Interested candidates please apply through this link or send a copy of your updated CV to Jeannie.Tan@Hudson.com with subject "SG145500". Hudson Global Resources (Singapore) Pte Ltd EA Licence Number: 18S9265 Jeannie Tan Ying Bing EA Personnel Registration ID: R1660951
Skills
Roles & ResponsibilitiesWe wish to appoint a Head of Quality at CIRC to oversee the daily activities and personnel responsible for the Quality Assurance and Quality Control of in-house manufactured PET radiopharmaceuticals. The responsibilities of the role of CIRC Head of Quality will include being the CIRC Authorised Person for the release of investigational radiopharmaceuticals in compliance with PIC/S GMP and having oversight and managerial responsibility for both Read more
the Quality Assurance and Quality Control teams involved in the manufacture of radiopharmaceuticals in compliance with PIC/S GMP current practices. The Head of Quality role will be responsible for providing effective administrative and leadership skills to the department at a level requiring independent judgment. Ensures compliance with all University, A*STAR and regulatory agency standards. Oversees tactical programs and workflow processes required to accomplish the organizational and departmental goals and objectives. Participates in strategic development and coordinates and implements departmental strategic growth priorities.The Head of Quality, is responsible for establishing / revising annual departmental goals supporting the CIRC Quality Management System, including development and continuous performance improvement. Coordinates between other CIRC teams, researchers and local authorities (e.g. HSA), is responsible for training of staff, policies and procedures and safety. Responsible for the hiring, employee discipline and performance management of all Quality Assurance and Quality Control personnel. Ensures programs and processes are implemented and working effectively. Ensure appropriate staffing levels, develop and maintain a cohesive team that supports excellence in Quality and a collaborative working environment.Collaborate with NUH departments, NNI, NCI, Duke-NUS, NTU and other Singapore-based institutions, international institutions and industry.Assist the CIRC Director in daily management of quality-related operational issuesResponsible for management of daily quality control operations and quality assurance operations.Provide strong execution of scientific goals with appropriate attention to meeting performance indicators and financial goals of the centre.Defining the Quality Assurance Strategy, allowing the required flexibility in a research organisation at the same time ensuring regulatory complianceLeading, monitoring for effectiveness and improving all QA systems to ensure patient safety and compliance with PIC/S GMP, GCP and ISO 9000, such as quality risk management system, deviation management, out-of-specification management, change control, internal and external auditing, trending of quality attributes, and quality management reviewsTo ensure that all necessary testing is established, executed and reported, including approval of materials specifications, sampling instructions, test methods and other quality-related proceduresResponsible for the implementation of Quality Control Test Methods in accordance with Pharmacopeias and appropriately validated Quality Control Test Methods are implemented for testing of manufactured radiopharmaceuticalsResponsible for leading and hosting internal audits, external audits of contract analysis laboratories, customer audits, and GMP inspectionsPreparing, improving, reviewing and approving of quality documentation, such as policies, SOPs, records, protocols and reports in compliance with PIC/S GMP/GCP/ISO 9001Responsible for obtaining and maintaining the PIC/S GMP certificate and reporting to the local authorities in Singapore, e.g. HSARequirements5 years and above experience in GMP radiopharmaceutical manufacturing, and/or pharmaceutical manufacturing, healthcare or life science environmentStrong leadership skills, self-starter with experience in establishing and managing cross-departmental quality teamsDynamic, positive and open Excellent communication skills in English, organizational and project management skills are essential.Able to work well independently or as part of a team
Skills