Sign in or register for a JobTech account.
Jobs that require

financial reporting

skill
You will support South and South East Asia Regional Controlling team to analyze, produce and co-ordinate Management Reporting across the Asia Region. This includes consolidated P&L Reporting, Monthly Management Reports, FX Exposures Reporting, Funding Cost Allocations, Flash P&L to Accounting reconciliations and Balance Sheet/WCU Analysis.
You will also support selected Platform Controlling for SSEA commercial activity as and when required by the team. Activities include production and analysis of Weekly P&Ls, and other ad-hoc reconciliations, Trade related Controller and Net Margin analysis.
THE ROLE
Regional Operational Controlling
Support Regional Operational Controlling team in co-ordination of Monthly Management Reporting and Closing Activity for SSEA Region including production of Monthly Regional Finance Reporting Presentation.
Analysis of On and Off-Balance Sheet FX Exposures to produce a consolidated FX Exposure Report for Region Operational Controller/Regional CFO
Net Interest Allocation and Analysis for Singapore Funding Hub, coordinating closely with Treasury and Accounting
Balance Sheet and WCU Analysis for SSEA, working with Platform Operational Controllers to understand monthly, quarterly and yearly WCU variances and timely follow-up of AR
Co-ordinate Daily and Weekly Consolidated P&L publication.
Platform Operational Controlling
Support Platform Controlling Activity as for SEA commercial activity including Weekly P&L and Position Reporting, FX Exposure and Trade related Controlling and reporting/reconciliations activity as required.
Work closely with the Shared Services team for month end closing.
REQUIREMENTS
Bachelor's Degree in Business/Accounting/ Commerce
3 to 5 years' experience in Business Analysis/ Product Control/Auditing in a commodity trading environment
Understanding of Accounting principles is required
Highly proficient with Microsoft Excel.
Skills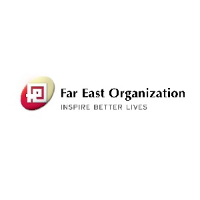 Responsibilities  Perform a variety of accounting activities in accordance with accounting principles and standards and ensure compliance with all relevant regulations, laws and reporting requirements Prepare journal entries with supporting workings, and maintain a complete and accurate general ledger in accordance with accounting principles and IFRS Prepare balance sheet account schedules and monitor for resolution and clearance of balance Create and maintain documentation of standard operating Read more
procedures, workflows and accounting policies Assist in any ad-hoc assignment, analysis, project and reporting Requirements  Degree in Accountancy, ACCA or equivalent qualification Minimum 3 years of relevant working experience Audit experience preferred Familar with Singapore Financial Reporting Standards Good Communication (verbal and written) and interpersonal skills Meticulous, pro-active and diligent Proficient in Microsoft Excel
Skills If you are interested in any of the job vacancies listed above and wish to take up the challenge, please email your resume to (email). Job Responsibilities:Handle full set of accounts Generate management reports and bank reconciliations Handle all book keeping for the Company as well as the Funds and/or entities relating to the Company Responsible for all transactional accounting activities: AP, AR, GL, Inventory, etc. Handle GST, Read more
tax matters and MAS submissions Maintain proper filing systems ensuring the integrity of financial reporting statements and accounts Monitoring, analyzing monthly operating results against budget and working with management team to manage budget variance Ensuring on time delivery of all of all monthly, quarterly and annual reports according to management's schedule Build good internal control system and procedures Assist to ensure smooth daily operations of the Company Provide HR and administrative support from time to time Job Requirements:Minimum Diploma holder At least 1 to 2 years experiences on full set accounts preferred Able to submit GST filings and MAS reports Able to multi-task, meticulous and possess initiative Responsible individual who can work with minimum supervision Able to work under pressure and on tight deadlines Candidates with immediate availability preferred
Skills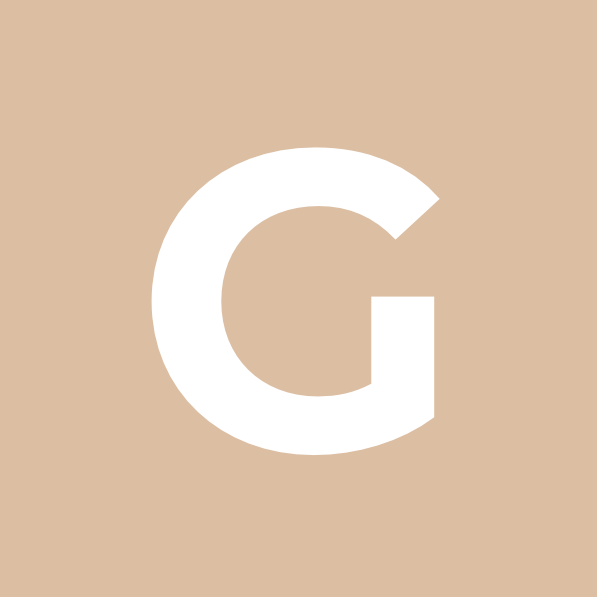 Roles & ResponsibilitiesOverview of job GroupM is the world's largest media investment company and are a part of WPP. In fact, we are responsible for one in every three ads you see globally. We are currently looking for a Commercial Manager/Associate Director to join us.In this role, you will oversee company needs, handle daily business issues, manage company associations, and recognize business opportunities. The role requires constant communicating Read more
and negotiating with clients or business associates. In addition, you will continuously work to strategically expand, preserve or improve the company's procedures, standards or policies while sticking to business edicts and regulatory guidelines.At GroupM APAC, our people are our strength, which is why fostering a culture of diversity and inclusion is important to us.Reporting of the roleThis role reports to the GroupM Singapore CFO3 best things about the job:Opportunity to work for World Best Agencies under one roofMulti facets roles, advisor, trusted partner, leader, listener, executor, etcFast pace, demanding, fun loving and satisfying work environment.Measures of success – In three months:Be conversant with Agencies/GroupM's Legal / Finance StructureSupport budgeting exercise in partnership with stakeholders.Oversee day-to-day finance/commercial activities of Agencies /GroupMGood understanding of all necessary control, compliances and key client contractsIn six months:Lead the quarterly forecasting processes and generate monthly financial and management reports for the agency.Design and implement improved business processesPartner with Agencies management teams to model growth scenariosIn 12 months:Responsible for Agencies P&L, Balance sheet, Annual Budget/Quarterly/Monthly ForecastJoined owner with Agencies/GroupM,CEO/MD of overall financial and operational performanceResponsibilities of the role:Act as a Business Partner to One or Multiple AgenciesAs an advisor to CEO/MD, Business Leaders, Management team and Client Leads.Ensure sustainable and profitable growth of agency/iesEnsure the overall Financial health – Revenue, Cost, Profitability etcBuild out a strong financial and operational processes for agencies and GroupMTracking agency/ies P&L delivery, Client ProfitabilityFee negotiationOwn new and existing clients' contract terms and commercial negotiationOwn financial budgeting and reporting procedures and deadlinesEnsure compliance of client and vendors contract and Revenue Recognition policies and guidelinesWork closely with management team to deliver year on year growth targetsAssist in pitches, RFP, RFI, RFQ, determine scope of work etcDrive optimal clients' profitabilityAssist in business development opportunities (both new, organic and new Trading models)Lead, plan, execute and integrate any new business initiativesLead, plan and execute Annual Budgeting, advise, monitor and manage Quarterly and Monthly forecastingBuild out strong financial and operational processes, responsible for operational efficiency across business, integration with media, finance, IT and human resource.Work closely with Agency's management team to deliver on yearly growth targetsSetting up processes for tracking metrics used to measure agency/ies business strategy and aligning to overall Agency/GroupM strategy and vision.Being an interface between agency/ies and finance shared servicesAd Hoc special project and new business initiativesProvide financial support to GroupM Trading TeamConsolidate, monitor, review and analysis Trading Monthly, Quarterly and Yearly budgets/reforecastEnsure sustainable and profitable growth of TradingWork closely with GroupM CFO/FD, Group Trading and Agency Head of Trading in the implementation of all Trading dealsWork with Trading Team to ensure that deal risk is appropriately managed to safeguard proprietary media interests and that this does not lead to material lossesEnsure that agency/ies aligned and achieved yearly trading targets.Governance, Compliance, Risk & ReportingMonitor contract compliance and commercial termsEnsure all contacts, client, vendors, etc, are approved, signed and filedRisk and corporate governance managementEnsure Compliance and develop initiatives to maximise yieldsWorking with internal and external auditors, ensuring SOX complianceEnsure that all management reports submitted within deadlineMonthly, quarterly and yearly reporting to be carried out with high accuracy and timeliness and developing processes to ensure quality reportingVariances to be fully explained and analysed with action planCentral point of contract for agency's global and regionalAbout GroupMGroupM leads and shapes media markets by delivering performance enhancing media products and services, powered by data and technology. Our global network agencies and businesses enable our people to work collaboratively across borders with the best in class, providing them the opportunity to accelerate their progress and development. We are not limited by teams or geographies; our scale and diverse range of clients lets us be more adventurous with our business and talent. We give our talent the space, support and tools to innovate and grow.Discover more about GroupM at www.groupm.com Follow @GroupMAPAC on Twitter Follow GroupM on LinkedIn - https://www.linkedin.com/company/groupmAbout SingaporeGroupM Singapore operates in one of the most dynamic and exciting environments in the world. Although it is a small domestic market, there is a vibrant media industry which is undergoing rapid evolution as digital technology reshapes the way marketing supports advertisers' needs. Being at the crossroads of Asia means that aside from the local clients and media owners, we also have a high proportion of multi-national clients and media owners.As the largest media investment management company in Singapore with over 41% market share (Recma) and over 650 employees, GroupM Singapore is the premiere organisation to join and develop a career in.GroupM APAC is committed to fostering a culture of diversity and inclusion. Our people are our strength so we respect and nurture their individual talent and potential.RequirementsWhat you will need:Graduate Calibre with 7 to 10 years of experience with strong finance and commercial backgroundProactive, self-starter with strong commercial acumenWorking closely with agency/agencies MDs and all stakeholdersExperience of influencing senior managementLeadership qualities – ability to lead and deliver results in a highly motivated, demanding environmentGood people management skill in a highly matrix environmentSharp, action orientated and able to sell ideas convincinglStrong analytical skills with proven ability in interpreting performance trends and taking proactive actionExperience in Media / Advertising industry will be an added advantageExperience of working in successful fast paced business is preferableComprehensive understanding of key elements of route performance (both commercial and operational)Interested applicants, please apply through this link:https://app.jobvite.com/j?bj=ogsn8fwX&s=Jobsbank_SG
Skills Roles & ResponsibilitiesThis is an excellent opportunity for an investment professional who wishes to work on high-profile FIG deals across the Asia region within a global investment fund. Further to this, someone who is looking to continue developing their capabilities in a well-funded and acquisitive team will be well suited to this role.Job ResponsibilitiesPreparing and presentation of financial reports, building financial models and assisting in identifying potential investment Read more
opportunities.Conducting due diligence and underwriting for investments across the South East Asian region.Assist with the management of new and historical assets within the portfolio across both public and private investment markets.Requirements/Qualifications1-3 years of experience gained in a top-tier private equity fund, ideally focussed on investments within the FIG sector would be strongly preferred.Possess a very strong and all-around skill set with the ability to build financial models from scratch and lead on due diligence.High level of communication and interpersonal skills, with the ability to work well with stakeholders across all levels.Fluency in Mandarin, due to the nature of the work of the business. Requirements**Apply here**https://www.bluechipcareers-asia.com/jobDetails/4621/fig-associateFor more Banking and Finance Jobs visit us at:https://www.bluechipcareers-asia.com
Skills Ensure timely, accurate month-end closing and financial reporting Coordinate and liaise with internal parties to support intercompany activities Support and ensure compliance with finance filing requirements, tax filing requirement (GST/withholding tax), procedures and forms both statutory and internal Assist in new processes and system implementation when required Assist in processing claims and reimbursementsAssist in annual financial statements as needed Prepare monthly reconciliations, yearly tax and audit related schedules Read more
Provide accounting assistance to parent/affiliated companies Other ad hoc duties as assignedRequirementsDiploma/Degree in Accounting At least 3-5 years of accounting working experiences (experience in manufacturing industry ) SAP working experienceSalary range: $4K to $4.5KUS MNCInterested candidates, please forward your resume to [Click Here to Email Your Resume]Consultant: Huang Jingsheng Kevyn (R1333338)
Skills Roles & ResponsibilitiesThe Finance Manager (FM) is the lead finance business partner for the organisation and has responsibilities covering all aspects of financial management, performance management, financial accounting, budgeting and corporate reporting. He/She reports to the Financial Controller. He/She must have sound technical as well as management skills and be able to lead a team consisting of finance professionals with varied, in-depth or niche technical knowledge and abilities. Read more
He/She consolidates their work and ensuring its quality and accuracy, especially for reporting purposes. The FM is expected to provide sound financial advice and counsel (on working capital, financing or the financial position of the business) to the Financial Controller as well as the organisation's senior management and leadership team by synthesising internal and external data and studying the economic environment. He/She often has a key role in implementing best practices in order to identify and manage all financial and business risks and to meet the organisation's desired business and fiscal goals. He/She is expected to have a firm grasp of economic/business trends and to implement work improvement projects that are geared towards quality, compliance and efficiency in finance. Requirements~ Advise management on the organisations exposure to risks and the involvement of financial institutions, money market instruments and treasury management functions where applicable. ~ Analyse and assess the impact of investment decisions on the financial position of the organisation. ~ Analyse the financial performance and position of the organisation and develop suitable accounting policies to meet reporting requirements. ~ Analyse, compile and present management information for managerial decision making. ~ Apply appropriate appraisal techniques and consideration for taxation, inflation and risk in investment decisions. ~ Articulate to management all relevant tax issues to minimise the organisations tax liabilities. ~ Assess the chargeable gains and losses of the organisation, as well as capital gain tax liabilities. ~ Calculate accounting ratios relating to profitability, liquidity, efficiency and position. ~ Evaluate the effectiveness of the organisations financial system and determine any areas of improvement. ~ Identify and adopt business intelligence tools to analyse financial data and information. ~ Identify and calculate both financial and non-financial performance measurements for reporting on the organisations performance. ~ Manage a documented system of accounting policies and procedures. ~ Oversee the preparation of the organisations budget. ~ Plan and coordinate the annual financial audit process. ~ Provide financial leadership and strategic thinking to support sustainable value-creation. ~ Resolve issues and deficiencies arising from audit findings. ~ Respond to internal and external auditors on audit data, variances and audit findings. ~ Supervise and review the preparation of consolidated financial statements, business activity reports and forecasts for management and external stakeholders. ~ Supervise the calculation of taxable income and income tax liabilities of the organisation. ~ Use management information systems strategically for effective management and control of the business.~ Able to communicate with Chinese colleagues and clients with fluent Mandarin speaking and good report writing skills in Chinese.
Skills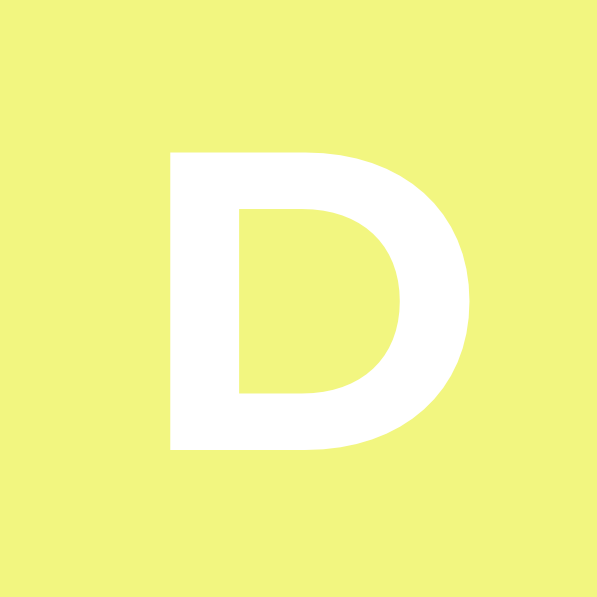 Roles & ResponsibilitiesHe/She is involved in most, if not all aspects of accounting and oversees the day-to-day activities of the accounting team. He/She ensures that the organisation's finance function is well organised as well as producing timely and accurate financial statements and management accounts, thus achieving compliance with corporate policies and statutory requirements. He/She analyses data and understands the financial performance and position of the organisation in order Read more
to develop suitable accounting policies to meet reporting requirements and to produce any special reports required by the management team.The Accountant's role often involves leading a team of finance and accounting specialists and working closely with the internal and external auditors, bankers, and regulators. He/She must keep current with changing statutory requirements and tax laws and determine the implications of such changes to financial reporting. He/She may also work with leadership team to help define the organisation's overall finance strategy.RequirementsMaintain monthly full set management accounts including its subsidiaries.Prepare bank reconciliation and related accounting schedulesReconcile and prepare GST submissionPrepare monthly management report and manage all accounting transactionsCash book and cash flow managementDebts collectionEnsure timely, accurate month-end closing and financial reporting to ManagementResponsible for preparation and closing of monthly and annual financial statementsResponsible for accounting processes and tasks (i.e. AP & AR process, GL, P&L statement, account reconciliation etc.)Support forecasting and budgeting exercise as per corporate guidelinesCoordinate and liaise with external parties like external auditors, tax agents, and corporate secretarial agents, local tax and government authorities where requiredAssist in new processes and system implementation when requiredQualifications and RequirementsBachelor's degree in Accounting or related fieldCPA / ACCA or its equivalentsWork experience as an AccountantExcellent knowledge of accounting regulations and proceduresStrong attention to detail and good analytical skillsWell-versed in MS Office, especially MS Excel skill including Vlookups , PowerPoint and Word
Skills

Job Description:Keeping full set of accounts Ensure timely preparation of financial reports Cash flow reporting and monitoring of debts collection Overall responsibility on day-to-day accounting function Payroll, CPF, and IR8A preparation Responsible for admin general dutiesJob Requirements:Singaporean ONLY Good interpersonal and communication skills Able to work independently, self-motivated and resourceful Diploma or Degree in Business Admin / HRM / LCCI or equivalent Min 1 year of relevant experience Read more
Must complete 6 mths contractBenefits:Attractive salary that commensurate with qualifications and experience Positive Working EnvironmentTo Apply: Please attach updated detailed resume in MS WORD FORMAT (.doc file) with the following information :Personal Particulars Education Work experiences (period of employment & job duty) in point forms Last drawn salary in each employment Expected salary Reasons for leaving each employment Earliest work commencement date / Notice period(We regret that only shortlisted candidates will be notified) Personnel Reg. No : R1880292
Skills Experience with SQL queries IS A MUST Able to start work immediately or within short notice Overview: The candidate will join the CIO Finance team and will be in charge of:Accounting – processing and review of accounting entries relating to A/r and A/P transactions. month end closing activities Finance System Enhancement Project (as Product Owner) – management of finance projects related to database management, accounting, financial and management Read more
reporting, budget and forecast management, finance process/systems/tools enhancement and Fixed assets management.Main responsibilities Accounting:Process and control vendor invoices and ensure consistency with the bank's policies Participation in month-end closing process : expense accruals, account reconciliation Assist in budget and forecast preparation Handle fixed assets management Ad-hoc financial reports preparationProject Management (Product Owner):Collaborate within the finance team in creating business requirements for the finance application Work closely with Finance and IT team to create and maintain a product backlog according to business value or ROI Conduct exhaustive software testing to deliver a quality product Provide an active role in mitigating impediments impacting successful team completion of Release/Sprint GoalsQualifications and ProfileSolid knowledge in Accounting/Finance principles 5-7 years of accounting/finance experience (A/P, A/R, month end closing, budget/forecast preparation, Financial control and Reporting) Experience in managing Accounting/Finance System Project as Business Analyst/Product Owner Experience and passion with process reengineering Experience with SQL queries IS A MUST Able to start work immediately or within short notice
Skills