Sign in or register for a JobTech account.
Jobs that require

financial reporting

skill

Duties and responsibilities
Accounting services including reconciliation, cash flow, month/year end closing and year-end audit schedules for clients.
Preparation of financial reports in compliance with Financial Reporting Standards and tax (If required)
Able to work in teams and support the Manager in meeting targets.
Attend and facilitate (as appropriate) all status meetings, client meetings and client calls.
Able to communicate effectively with departments and clients to ensure a timely completion of work.
Other ad-hoc duties or assignments
Requirements
Degree in Accountancy/ACCA/CPA/CA or equivalent
Minimum 3 years of accounting experience, including experience in the related fields.
Meticulous, Good analytical skills.
Able to work under pressure and tight deadline.
IT Savvy and knowledge of accounting software required.
Can work independently with minimum supervision
Results driven!
Skills

Deliver projects for the minimum cost to an agreed scope and schedule with an acceptable risk profile, and aligned with appropriate change frameworks while maintaining quality and stability of underlying systems
Own the finances, ensure that all financial metrics for the project are correct, and take an active part in maintaining a transparent and correct financial position for the project
Drive a commercial ethos for the project by focusing on costs and actively seeking to introduce costs savings
Manage all activities end-to-end to deliver the project (from scoping to implementation) to agreed parameters
Actively work with and manage a wide range of stakeholders in the business, technology and where required outside the bank, to deliver the project to agreed parameters
Actively manage project conflicts, dependencies, changes to scope, cost or schedule, risks and issues, and ensure plans are in place to mitigate them with urgency, and communicate these to relevant stakeholders in a timely manner
Deal with all project related escalations, and seek input and assistance from appropriate channels to resolve these in a timely manner
Make or facilitate the making of decisions in a timely manner
Actively monitor and report progress to all stakeholders in a timely manner by using a variety of formal and informal communication channels
Ensure that project documentation and artefacts are current, relevant and correct
Required Experience
A Bachelor's degree in Computer Science (or equivalent experience)
At least 5– 10 years of development and delivery experience, preferably in banking environments
Have been through projects using Agile delivery.
Fundamental knowledge of distributed Architectures, SOA, Micro-services, PaaS
Familiarity with key technologies, e.g. JAVA, PCF, MariaDB is an added advantage
Candidate with development and delivery experience is essential
Competencies
Proven track record of delivering projects to agreed project parameters, preferably within financial services organisations
Proven capability of leading teams across sites and geographies
Proven experience of working with business and technology stakeholders across all levels to achieve successful outcomes
Strong analytical and problem solving skills, with attention to details
Excellent written and verbal communication skills
Ability to work across organizational boundaries, leverage networks and drive project to successful completion
High level of drive, integrity, persistence, edge, can-do attitude, pro-activeness and maturity
Ability to influence, negotiate, lead and work as a team player to deliver
Skills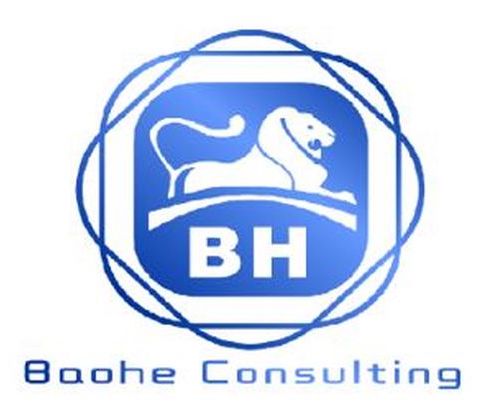 Job responsibilities:
Perform data entry related to AP/AR/GL
Reconcile the bank statement
Assist in year-end closing and reporting
Perform sorting, filing and archival of financial records and documents.
Assist in corporate secretarial duties including preparation of company incorporate document and directors'/shareholders' resolutions for on-going corporate secretarial matters for clients, maintenance of statutory records and registers.
Other ad-hoc duties as assigned
Job Requirements:
GCE "O"/Diploma in Accounting/LCCI
1 year of hands-on accounting experience
Proficient in MS office especially in Excel and MYOB accounting software
Responsible with positive attitude, be willing to learn and able to meet deadline
Salary range: $1800 - $2400.
5 days work week (Mon to Fri); Positive and work life balance environment, Medical & dental insurance benefit.
Applicants require work pass need not apply. Please note that only shortlisted candidate will be notified.
Skills Reporting to Audit Manager and Partner, the successful candidate will be responsible for performing external and internal audit for a portfolio of clients and oversee other ad-hoc projects as assigned.Attractive Remuneration Package Friendly work culture Work-Life balanceJOB DESCRIPTIONTeam member in client audit engagements, which include planning, executing and completing statutory financial or internal audits. Obtain a thorough understanding of Singapore Standards on Auditing (SSA) and common audit procedures Read more
and techniques. Develop a good understand of Singapore Financial Reporting Standards (SFRS) and financial statement presentation and generally accepted accounting principles and others reporting requirements, where applicable. Research and analyse financial statements and audit related issues. Proactively interact with clients' key management personnel to gather information, resolve issues and make recommendations for business and process improvements. Perform other job related duties as necessary.Requirements & Qualifications The successful candidate will possess the following basic qualifications:Professionalism, dependability, integrity and trustworthiness combined with a cooperative attitude. Strong leadership & organisational, training, and mentoring skills. Highly motivated self-starter with ability to multi-task and complete assignments within time constraints and deadlines. Ability to thrive in a dynamic team environment Good project management, analytical, interpersonal, oral and written communication skills. Dedicated to superior client service with attention to detail.The successful candidate will possess the following qualificationsMinimum of Diploma in Accountancy and working towards ACCA or Bachelor's Degree in Accountancy or related field. Entry level candidates with team spirited work attitude are welcome to apply Proficiency in Microsoft Office software programs such as MS Word, MS Excel and Office 365.An attractive remuneration package commensurate with qualifications and experience will be given to the right candidate. Please submit full resume with detailed qualifications, scanned copies of academic transcripts and certificate, testimonials, two (2) references, experience, current and expected salary and contact details to: Rohan ∙ Mah & Partners LLP Chartered Accountants, Singapore 8 Shenton Way #21-08 Singapore 068811 Email: [Click Here to Email Your Resume] All applications will be treated with strict confidence. Only shortlisted candidates will be notified.
Skills

To provide financial reporting and other duties Major Duties & Responsibilities Specific :Handle full set of account and prepare monthly management report on time Review the work of accounts assistant and provide guidance for themManage the company cash flow by monitoring on the account receivable collection and liaising with the customers Preparationof GST submission and corporate tax Preparation of budget forecast for the company Ensure that all the Read more
statutory and tax requirements for the company are met by liaising with various external partioes such as auditors and tax agentGeneral :Ad-hoc reporting and analysis Other duries as assignedSafety :Be aware of Occupational health and Safety Policy Follow the Company safety procedures, rules and regulations Eliminate or reduce hazard at the workplace Job RequirementsEducation, Qualifications & Special Training:Diploma or Degree in Accountancy / ACCAKnowledge & Skills :Proficient in micorsoft office and good communication skill Procative, committed and good team player with effective inter-personal skillsExperience : Minimum 3 years financial related experience
Skills The Accounts Executive will maintain full set of accounts and ensure timely and accurate period closing for multiple entities within the Group.He/She will assist in monthly invoicing process, GST reporting schedules and management reporting. Job Responsibilities:Billing & Accounts ReceivablesAssist in the billing process, including preparation of billing templates, verification of invoicing parameters Monitor customer receipts and posting receipt journal entries.Assist in preparation of ageing analysis reportMonthly, Quarterly and Read more
Year End ReportingAssist in monthly closing process including preparation of journal entries, bank reconciliations and audit schedules.Prepare schedules for monthly management reports. Supporting the Senior Accountant, ensure accurate and timely year end closing through working closely with the auditors.Prepare audit schedules and draft financial statements. Prepare annual group reporting template, XBRL filing and other yearend close regulatory matters.Income tax and GSTAssist with customs submission, preparation of GST schedules and income tax schedulesAnnual budgetingPreparation of schedules required as part of the annual budgeting cycleTreasuryPrepare and arrange for issuance of letter of credits and bank guarantees Preparation of bank confirmation letters for fixed deposits and foreign exchange transactionsAssist in ad-hoc assignments as and when requiredJob RequirementsMinimum Polytechnic Diploma in Accountancy or equivalent At least 2-3 years of relevant experience Good understanding of Financial Reporting and Management Accounting Good understanding in GST reporting requirements Strong knowledge of accounting software such as SAP B1 and Microsoft applications Independent worker and strong team player Keen eye for details Good interpersonal skills, able to work well with others Able to cope with tight deadlines and completes work within specified timelines
Skills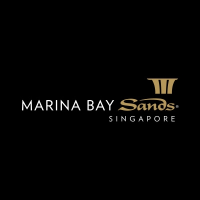 JOB SCOPEManage and drive compliance of Internal Controls over Financial Reporting (ICFR) program and Sarbanes-Oxley (SOX) requirements, particularly for manual controls, application controls, and information produced by entity (IPE)Assist Senior Manager, Internal Control with process documentation, evaluation of processes and systems, process improvement, data analysis, teaming with project implementation teams, and investigations Provide business process owners with recommendations to improve the relevant internal control deficiencies and ensuring remediation Read more
plans are appropriately developed and timely implementedCoordinate and provide advisory support to the business process owners in timely and adequate completion of the CSAs rolled out by the global team Partner with business process owners, internal audit and external audit teams to define and communicate methodology and determine process scoping, control objectives, testing approach, deficiency evaluation, and conclusion.Assess new processes, or changes to existing processes to identify financial and operational risks before launch, providing recommendations for improvement Support ongoing internal control efforts and initiatives to help improve processes and controlsJOB REQUIREMENTSBachelor's degree in Accountancy, Auditing, CPA or equivalent professional qualification Minimum 3-4 years of working experience in auditing or similar position (Candidates with audit experiences will be added advantage) Experience in gaming or hospitality industry preferred but not a must Experience in using data analytics and statistical tools (e.g. SAS, Spotfire, etc.). Proficient in Microsoft Office applications (Excel, Visio) Strong knowledge of Sarbanes-Oxley Section 404 and 302, COSO Framework and PCAOB Standards Well-developed analytical, interpersonal, and communication (both written and verbal) skills Supervisory experience and proven project management skills
Skills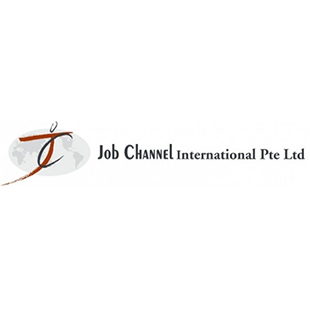 EA Licence No: 03C4201 Accounts Executive (Central, 5days, $2.5k - $3.2k) What About the Job:Handle full set of accounts and prepare monthly financial reports, bank reconciliations, accounting journals, sales reports and other accounting reports Aged receivables, payables and credit control management and monitoring Day to day AR, AP and GL duties GST quarterly submission Prepare audit/tax schedules and liaise with auditors, tax authority & etc if required Any Read more
other tasks assigned by the CompanyWhat it Takes:Diploma in Accounting or equivalent qualifications Minimum 2 years' of relevant working experience Proficient in MS Office Applications Positive working attitude & be a good team player Meticulous with good analytical skillsWhat's in it for You:Central 5 days work week Salary: $2.5k - $3.2k Attractive employee benefits Good career development and progression within the organizationWhat are You Waiting for? Interested applicants, please email resume and expected salary to [Click Here to Email Your Resume] We regret to inform that only shortlisted candidates will be notified. Like facebook.com/JobChannel for more career tips and job vacancies updates. Posting Personnel: R1104236
Skills Roles & ResponsibilitiesThe Accounts Executive/Accounts Assistant reports to the Accountant to support the finance department in carrying out the responsibilities of the accounting department. He/She covers duties such as work that is specific to accounts receivable, accounts payable, tax filing, data compilation, billing, payroll or other accounting tasks. He/She works specifically with accruals, fixed assets accounting or the monthly and yearly finalisation of accounts for audit purposes. He/She Read more
assists with the preparation of trial balance, basic financial statements and simple consolidated financial statements. He/She may be called on to participate in ad-hoc finance-related projects and systems testing when necessary.- Take Orders from Customers - Handling Customer Enquiries - Exceptional Customer Service - Required to key in Daily Sales Report and Submission - Work in Halal Coffeeshop Environment (Non-Aircon)Requirements- Basic Accounting Knowledge - Microsoft Office Skills - WSQ Food Hygiene ~ Calculate customer/supplier account balances and reconcile with totals. ~ Compile the relevant business documentation used in banking processes. ~ Enter accurate and timely data into the accounting system. ~ Maintain accurate financial records and statements. ~ Perform month-end closing activities. ~ Process payroll transactions into the organisations accounting system. ~ Record and process all business transactions within the organisations accounting system using principles of double-entry accounting. ~ Record transactions and events relating to inventory, accruals, prepayments, capital structure and finance costs. ~ Record transactions and events relating to sales, purchases, receivables, payables and cash. ~ Retrieve system reports from the accounting system for managements use. ~ Use relevant IT systems and tools effectively for data analysis.
Skills

Lead J-Sox & Compliance testing Interview with process owners on the updated processes and procedures. Perform test plans in accordance to J-sox requirements. Perform Group Finance functions primarily on Management Reports for the Group required for HQ. Review Group subsidiaries, joint venture n associate management reports and schedules Perform monthly report, sales, headcount and other reports Assist in the preparation of Group consolidation Assist to perform reconciliation of Read more
intercompany transactions and balances Review payment vouchers from overseas subsidiaries Assist in the yearly budget and forecast exerciseRequirements:Possess Degree in Accountancy/ ACCA or equivalent At least 1 years of audit experience Familiar with local and international financial reporting standards Strong analytical skills, proactive and ability to manage priorities Able to work under pressure and within tight deadlines in a fast paced environmentIndependent, Meticulous, organized with a good working attitude and initiative Proficient in MS Excel & Word Good communication and interpersonal skills in liaising across departments5 days work week North Area Manufacturing Industry Interested candidates, please state last / expected salaries, notice period and email to: [Click Here to Email Your Resume] (In MS Words format preferred) Attn: Audris Teo (Registration No.: R1102063) TODAY'S CAREER PTE. LTD. 10 Anson Road International Plaza #30-13 Singapore 079903 Fax: 6227 6121 Employment Agency Number: 96C3160 GST Registration Number: 201008417C Log in to our website for the most current list of job advertisements: (Click the advertisement link at Job Seeker page) Website: www.todaycareer.com.sg Email: [Click Here to Email Your Resume]
Skills