Sign in or register for a JobTech account.
Jobs that require

financial services

skill Roles & ResponsibilitiesMUFG Bank, Ltd, a member of Mitsubishi UFJ Financial Group Inc (MUFG), is Japan's premier bank, with a global network spanning more than 40 countries. Outside of Japan, MUFG offers an extensive scope of commercial and investment banking products and services to businesses, governments and individuals worldwide.In the Asia and Oceania region, MUFG has presence in 13 key markets with 32 offices and closed to 4,500 Read more
employees serving largely corporate and institutional clients. Singapore has served as the regional headquarters for South Asia, South-east Asia and the Oceania region since July 2013. While the regional headquarters for the East Asia region remains in Japan.MUFG is one of the world's leading financial groups with total assets of JPY 258.1 trillion by the end of March 2014. MUFG's services include commercial banking, trust banking, securities, credit cards, consumer finance, asset management, and leasing.The Group's operating companies include MUFG, Mitsubishi UFJ Trust and Banking Corporation (Japan's leading trust bank), and Mitsubishi UFJ Securities Holdings Co., Ltd., one of Japan's largest securities firms. MUFG's shares are traded on the Tokyo, Nagoya, and New York (NYSE: MTU) stock exchanges respectively.Job responsibilities include:To conduct testing on regional head office units in Singapore, by reference to testing guide and ensure timely delivery, escalation of issues / key findings to the team lead and managementTo keep abreast of the emerging compliance risks and regulatory environment of the units, and to proactively identify areas for improvement on testing framework and methodologyTo create and maintain testing guides to meet regulatory and head office policy change.To provide support to overseas branches on testing queries RequirementsJob requirements include:Degree with at least 3 years of relevant experiences in financial services and complianceExperience in compliance assurance / testing, or internal audit a plusExposure to financial services, in particular Banking in Singapore and the broader Asia Pacific regionKnowledge in Core ComplianceGood verbal and written communication and presentation skills, with a proven ability to clearly articulate business and regulatory implications of analysis and findingGood interpersonal skills and dealing with executives at all levelsMeticulous, analytical and independent self-starter with proven ability to work collaboratively within teams and to deliver on timeRecruiter Name: Yap Wen Guang IvanEA License No: 12C5536EA Registration No: R 1331302We regret to inform that only shortlisted applicants will be notified.
Skills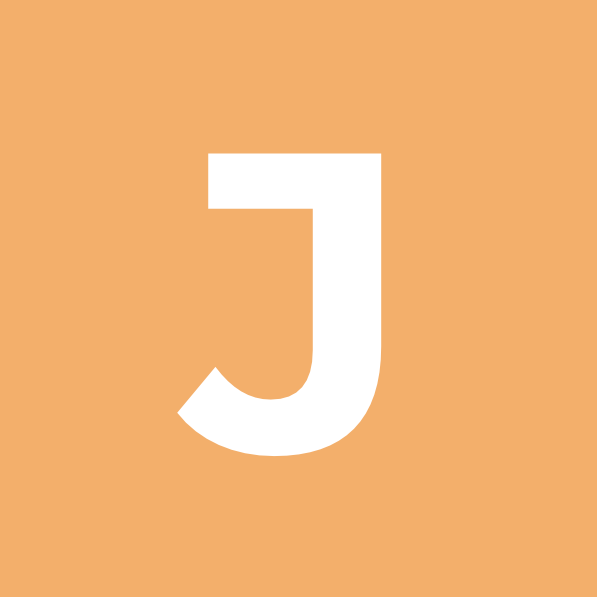 Roles & ResponsibilitiesOur Global Technology Infrastructure group is a team of innovators rewarded with innovators who love technology as much as you do. Together, you'll use a disciplined, innovative and a business focused approach to develop a wide variety of high-quality products and solutions. You'll work in a stable, resilient and secure operating environment where you—and the products you deliver—will thrive.As an experienced Software Engineer, your mission is Read more
to help lead our team of innovators and technologists toward creating next-level solutions that improve the way our business is run. Your deep knowledge of design, analytics, development, coding, testing and application programming will help your team raise their game, meeting your standards, as well as satisfying both business and functional requirements. Your expertise in various technology domains will be counted on to set strategic direction and solve complex and mission critical problems, internally and externally. Your quest to embracing leading-edge technologies and methodologies inspires your team to follow suit. And best of all, you'll be able to harness massive amounts of brainpower through our global network of technologists from around the world.RequirementsThis role requires a wide variety of strengths and capabilities, including:BS/BA degree or equivalent experienceExpertise in application, data and infrastructure architecture disciplinesAdvanced knowledge of architecture, design and business processesProficiency in modern programming languagesKeen understanding of financial control and budget managementAbility to work collaboratively in teams and develop meaningful relationships to achieve common goalsStrong analytical and troubleshooting skills - desire and expertise to build and solve complex problems in systems at scaleHands-on experience developing cloud native applications on platforms like CloudFoundry, Kubernetes, DC/OS, Heroku, AWS, GCP, Azure, etc.Expertise in disciplines of algorithms and distributed systems design principlesAbility to collaborate with high-performing teams and individuals throughout the firm to accomplish common goalsExperience in the design and implementation of CI/CD pipeline; automated build and test systemsDirect exposure to agile principles and methodologies within distributed teamsExposure to effective operational patterns like SLOs, metrics, health checks, error budgets, distributed tracing, etc., using tools like Prometheus, Grafana, Zipkin, ELK, etc. is a strong plusWhen you work at JPMorgan Chase & Co., you're not just working at a global financial institution. You're an integral part of one of the world's biggest tech companies. In 14 technology hubs worldwide, our team of 40,000+ technologists design, build and deploy everything from enterprise technology initiatives to big data and mobile solutions, as well as innovations in electronic payments, cybersecurity, machine learning, and cloud development. Our $9.5B+ annual investment in technology enables us to hire people to create innovative solutions that will not only transform the financial services industry, but also change the world.At JPMorgan Chase & Co. we value the unique skills of every employee, and we're building a technology organization that thrives on diversity.We encourage professional growth and career development, and offer competitive benefits and compensation.If you're looking to build your career as part of a global technology team tackling big challenges that impact the lives of people and companies all around the world, we want to meet you.We strongly encourage all applicants to apply via our careers website where you are able join our Talent Network to receive customized vacancy notifications and ensure that your details are accessible by our global recruiting team - www.jpmorganchase.com/careers.A quick link to this particular job posting can be found in this URL: http://jobs.jpmorganchase.com/ListJobs/ByKeyword/180123595/Please note that only short-listed candidates will be notified. We thank you for your interest and wish you all the best in your career.Yours Sincerely, Human Resources JPMorgan
Skills Roles & ResponsibilitiesThis position will be based in Singapore, but 50% travel time for work is required.Seeking for a Legal Adviser who is experience in the block-chain industry with a special focus on blockchain development in Australia. More specifically candidates must have expert knowledge in Australian regulations, including but not limited to Australian Stock Exchange and Australian Securities and Investments Commission, Australian Financial Services Licenses, the operation of Read more
superannuation funds, and related markets issues.ResponsibilitiesOverseeing the general operational set up, product development and projects from a Legal and Compliance perspective for the business lineCross-border consideration of international financial regulatory issues with respect to blockchain platforms, and more specifically relating to AustraliaReviewing products and services offering materials for compliance with regulatory re- quirements in AustraliaEnsuring communication and implementation of applicable policies and procedures within the departmentTo oversee and manage all compliance related matters, liaising closely with external lawyers to provide legal support and advice where necessaryActs as an independent review and evaluation body to ensure that compliance Is- sues/concerns are being appropriately evaluated, investigated and resolvedDeveloping, maintaining and revising policies and guidelines to ensure the Company is in compliance with all necessary guidelines, regulations and legislationImplement a comprehensive compliance program appropriate for the retail segment of the Company that is in compliance with local guidelines, law, regulations; and sales compliance policies/guidelinesAdvising on all documentation entered into by CompanyAdvising on changes in onshore regulations and laws which would affect the onshoreand offshore conduct of businessesReviewing business policies and procedures, outsourcing, client documentation, offer-ing materials and other marketing materialsEngaging, supervising and working with outside counsel and other legal advisorsPrepare legal advice in Chinese as the required from time to timeOversee the sales compliance practices of the distribution channels to detect and address any mis-selling, misrepresentation, misconduct and unethical concerns, including performing comprehensive investigation, documenting investigation results and recom- mendation for reportingTo execute an Anti-Corruption compliance programme that is in compliant with the in- ternal Anti-Corruption Policy requirementsResponsible in Anti-Money Laundering/Counter Terrorism (AML/CFT) Financing pro- gramme, which includes AML/CFT activities of performing due diligence, detecting, re- porting, monitoring, training, risk assessment, AML/CFT quality assurance and sanction list screening; as appropriate and/or requiredRequirementsPost-graduate qualifications in Law and Commerce/Finance from one of the Group of Eight universities in AustraliaAdmitted to practice law in Australia4 – 6 years of PQE in legal practice in Australia with at least 3 – 4 years' experience in gen- eral corporate and commercial legal role (private practice or in-house)At least 1-year PQE in regulatory compliance including but not limited to blockchain technology, cybersecurity and Australian financial markets is essentialProfessional-level language proficiency in Mandarin, Cantonese and EnglishMust be able to travel for work internationally on a regular basis and on short notices
Skills Roles & ResponsibilitiesProject Management capability and capacity needs have increased with several accelerated growth targets in the region (Australia, Korea, Cyber, SME).This role will support/assist:APAC P&C Program Manager and Regional PLMs/MAD & SMD Division Heads to ensure proper Governance and execution of P&C initiatives.Country P&C teams with structuring and monitoring of projects.Regional and country change initiatives.The role is based in Singapore; engagement is with all 12 APAC countries.1.Project Read more
Management – supports P&C Program Manager, Regional PLMs/MAD & SMD Division Heads, and country teams in planning the delivery of strategic and BAU initiatives.This can include structuring new projects, managing short-term projects, providing guidance to regional/country teams on project management principles, etc.2.Communications – supports P&C Program Manager and Regional PLMs/MAD & SMD Division Heads in cascading project-related communications throughout P&C and Chubb.Helps produce regular status reporting to P&C management teams.3.Governance - supports relevant working groups specific to the execution of P&C initiatives.Helps to ensure that regional and country teams understand and adhere to project and change frameworks.Assists P&C business teams with building business cases.4.Demand Management – helps facilitate change control and prioritization of P&C initiatives, particularly system-related demand.Works closely with IT teams to ensure business demand is understood and delivered.5.Risk/Issues Management - Ensures risks, issues and dependencies are tracked and monitored with proper mitigation and resolution plans.Facilitates issue escalation and communication to senior management.6.Stakeholder Management - Building and maintaining transparent, trust-based relationships with respective stakeholders at regional and country levels.Provides feedback to regional management on country support needs.7.Change Management – helps to provide education on change management frameworks and supports P&C-related change initiatives throughout the region.8.Team Leadership - Support P&C team members in the region and act as an escalation point to resolve any blockers or issues they raise.Helps to ensure teams are actively engaged in projects and adequately supported and resourced to deliver initiatives.RequirementsProven project management capability, primarily within insurance/financial services.Experience working closely with IT teams or as an IT BP or IT project manager is a must.Understands the need to communicate and build strong relationships with stakeholders at different levels in a highly matrixed organisation.Culturally sensitive and able to work with diverse groups of stakeholders across APAC countries.Can work in high pressure, demanding environments and deliver high quality results.Excellent knowledge of Project Management methodologies, tools and templates.Experience with Change Management frameworks and execution is a plus.Comfortable with public speaking and presentation to all audiences.Bachelor's Degree or Business Degree is mandatory.Degree in Project Management is a plus.PMP or Agile certification is a plus.English fluency is mandatory.Fluency or proficiency in one or more of the following is a plus:Mandarin, Bahasa (MY and/or ID), Cantonese, Korean, Thai.P.S. Only shortlisted candidates will be notify.
Skills Functional area: UOB Asset ManagementEmployment type: Full-timeJob Type: PermanentKey Responsibilities:Working with our Institutional Sales team and bank relationship managers to market investment funds and solutions to corporate clients of UOBMarketing of investment funds and solutions to third party clients, including preparation of Requests for Proposals (RFPs) and Due Diligence Questionaires (DDQs)Client onboarding and servicingSupport proposal preparation to sophisticated clients of GWBThe successful Candidate is expected to be part Read more
of the Institutional Business team as the team lead for Third Party Direct ClientsRequirements:A degree holder with minimum 3 years' business development experience in a similar capacity in the asset management or financial services industryAs a sales driven individual, you should have excellent customer skills and a strong sense of initiative, drive and ability to work under pressure to meet and exceed sales objectivesGood knowledge and understanding of investment assets and products and ability to present investment proposalsAble to work independently, possesses good interpersonal and communication skills and bilingual in English and Mandarin to handle Chinese speaking clientsCFA accreditation would have an advantage.
Skills Functional area: Grp GM - Global Markets StructuringEmployment type: Full-timeJob Type: PermanentWe seek talented and motivated individuals to join our trading team as a quantitative analyst on a permanent basis.The role involves either apply machine learning and artificial intelligence or statistical/econometrics techniques to help identify opportunities in trading, particular in foreign exchange markets. Job requirements:A university degree with good quantitative background Open to both fresh graduates and experienced Read more
candidates Broad knowledge in either machine learning and artificial intelligence techniques or economics and econometrics techniques. Good programming skills in MATLAB, C++, Python or similar or experience in statistical/econometric modeling is preferred Well organized, details oriented and good communication skills A strong interest in financial services in general and the trading business in particular
Skills

Roles & ResponsibilitiesOur company is an international reinsurance broker established since 1980 and we have a clientele base in more than twenty countries. As a reinsurance specialist, the company works on behalf of insurance companies to facilitate the placement of Treaty and Facultative reinsurance program.We are looking for full-time candidates to join our growing team of Facultative Broking regional team, based in Singapore. Candidate(s) with related working experience Read more
is a plus point.Executive / Senior Executive (Financial & Casualty Line Broking)Responsilibilites :One middle to senior level role to support the growing business within Financial and Casualty line business such as D&O, PI, E&O, Crime, CGL and Product Liability. Candidate(s) with related qualification and working experience is an advantage but not a must.You will be responsible for all aspects of reinsurance placements. Key responsibility includes:Preparation of Risk presentation, quotation & placement slips, cover notes and contracts.Negotiate with underwriters and servicing of reinsurance accounts and claims.Response to client queries and concerns, resolving issues promptlyEstablish and maintain strong relationships with reinsurers, clients and colleagues.Assist in business development process such as desk research for identifying specific prospective clients all over Asia region and overseas travel, if required.Perform other job-related duties assigned.RequirementsRequirements :Qualification: at least a Diploma, Advanced/Graduate Diploma, Bachelor's Degree, or any insurance/reinsurance specific qualification is an advantage.Past work experience: Client relationship or negotiation related work experience within financial services industry is desired but nota must.Job require good verbal and written communication skills and a pleasant personality. Candidate with knowledge of other foreign language(s)is a plus point.With good interpersonal skills, analytical, meticulous, able to multi task and a team playerGood working knowledge of Microsoft Office applicationsPosition and remuneration will commensurate with qualifications and experience. Interested candidates are invited to submit full resume with recent potograph and expected salary. Only shortlisted candidates will be called for interview and further discussion.
Skills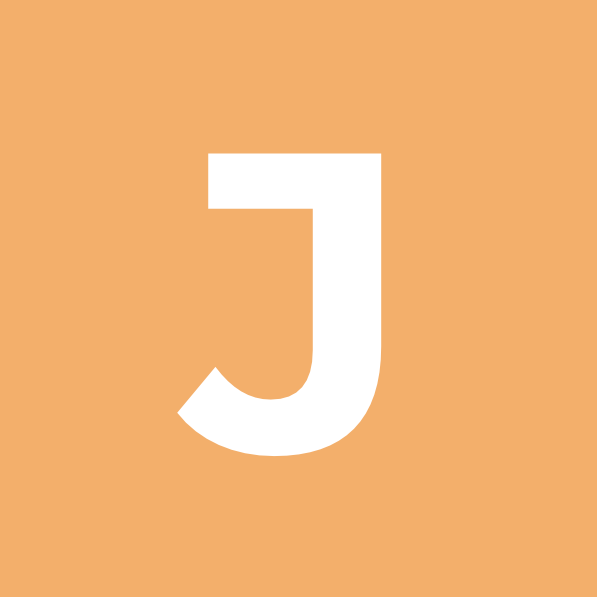 Roles & ResponsibilitiesOur Global Technology Infrastructure group is a team of innovators rewarded with innovators who love technology as much as you do. Together, you'll use a disciplined, innovative and a business focused approach to develop a wide variety of high-quality products and solutions. You'll work in a stable, resilient and secure operating environment where you—and the products you deliver—will thrive.As an experienced Software Engineer, your mission is Read more
to help lead our team of innovators and technologists toward creating next-level solutions that improve the way our business is run. Your deep knowledge of design, analytics, development, coding, testing and application programming will help your team raise their game, meeting your standards, as well as satisfying both business and functional requirements. Your expertise in various technology domains will be counted on to set strategic direction and solve complex and mission critical problems, internally and externally. Your quest to embracing leading-edge technologies and methodologies inspires your team to follow suit. And best of all, you'll be able to harness massive amounts of brainpower through our global network of technologists from around the world.RequirementsThis role requires a wide variety of strengths and capabilities, including:BS/BA degree or equivalent experienceExpertise in application, data and infrastructure architecture disciplinesAdvanced knowledge of architecture, design and business processesProficiency in modern programming languagesKeen understanding of financial control and budget managementAbility to work collaboratively in teams and develop meaningful relationships to achieve common goalsStrong analytical and troubleshooting skills - desire and expertise to build and solve complex problems in systems at scaleHands-on experience developing cloud native applications on platforms like CloudFoundry, Kubernetes, DC/OS, Heroku, AWS, GCP, Azure, etc.Expertise in disciplines of algorithms and distributed systems design principlesAbility to collaborate with high-performing teams and individuals throughout the firm to accomplish common goalsExperience in the design and implementation of CI/CD pipeline; automated build and test systemsDirect exposure to agile principles and methodologies within distributed teamsExposure to effective operational patterns like SLOs, metrics, health checks, error budgets, distributed tracing, etc., using tools like Prometheus, Grafana, Zipkin, ELK, etc. is a strong plusWhen you work at JPMorgan Chase & Co., you're not just working at a global financial institution. You're an integral part of one of the world's biggest tech companies. In 14 technology hubs worldwide, our team of 40,000+ technologists design, build and deploy everything from enterprise technology initiatives to big data and mobile solutions, as well as innovations in electronic payments, cybersecurity, machine learning, and cloud development. Our $9.5B+ annual investment in technology enables us to hire people to create innovative solutions that will not only transform the financial services industry, but also change the world.At JPMorgan Chase & Co. we value the unique skills of every employee, and we're building a technology organization that thrives on diversity.We encourage professional growth and career development, and offer competitive benefits and compensation.If you're looking to build your career as part of a global technology team tackling big challenges that impact the lives of people and companies all around the world, we want to meet you.We strongly encourage all applicants to apply via our careers website where you are able join our Talent Network to receive customized vacancy notifications and ensure that your details are accessible by our global recruiting team - www.jpmorganchase.com/careers.A quick link to this particular job posting can be found in this URL: http://jobs.jpmorganchase.com/ListJobs/ByKeyword/180123595/Please note that only short-listed candidates will be notified. We thank you for your interest and wish you all the best in your career.Yours Sincerely, Human Resources JPMorgan
Skills Roles & ResponsibilitiesResponsible for providing financial services on projects by means of contract-and risk management, financial planning, forecasting, controlling and reporting; to ensure the projects are controlled in line with applicable standards, procedures and legislation of the region, in order to support Project Management. Enhance project controlling practices across the region.Analyse project financial related processes, identify potential financial risk areas in line with financial -and risk management guidelines Read more
and legislation.Assess and study the agreed contract of both customers and sub-contractors.Ensure effective use of the systems for financial project planning -and control in line with the project forecast and budget.Monitor, review and (co-) prepare project budgets as well as analyses and advise on discrepancies between actuals versus budgets.Prepare, compose and analyses periodical quantitative (statutory) reports regarding balance sheet, cash flow by using defined standards and proceduresCoordinate, execute, maintain and-or improve administrative activities and systems, in line with internal requirements.Manage team members by coordinating workload, sharing knowledge and supporting the team. RequirementsDegree in the Finance or Economic discipline8 years of relevant work experienceKey Competences - Leading and Supervising, Working with People, Applying Expertise and Technology, Analyzing, Planning and Organizing, Influencing and Delivering Result
Skills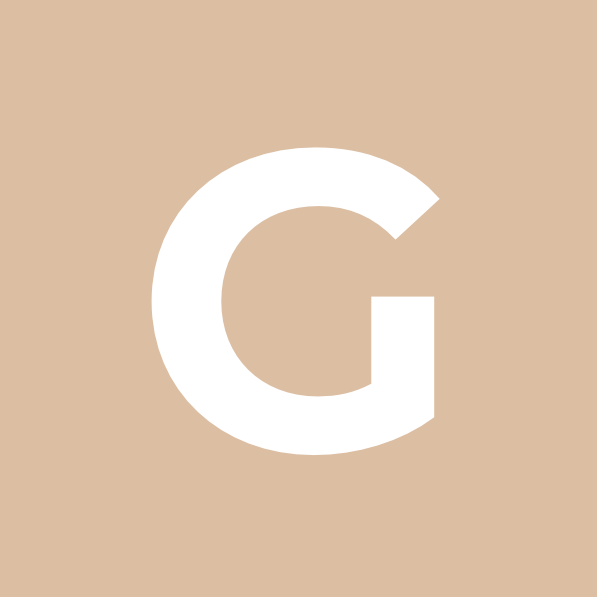 Roles & ResponsibilitiesResponsibilitiesProvide comprehensive consultancy and advisory services to clients in the area of financial planningExpand client base and maintain quality relationship with existing clienteleAnalyse, design, recommend and implement financial options and plans to meet clients' financial needs and purposesRequirementsRequirementsCandidate must possess at least a Diploma or Degree in education qualificationCandidate must be willing to learn and self-drivenCandidate with no working experience is welcome to applyTo Apply, please Read more
kindly email your updated resume to [Click Here to Email Your Resume]We regret that only shortlisted candidates will be notified. However, rest assured that all applications will be updated to our resume bank for future opportunitiesEA Personnel Name: Chua Ming Teck Gabriel EA Personnel Registration Number: R1111105
Skills