Sign in or register for a JobTech account.
Jobs that require

financial statement analysis

skill Ensure timely, accurate month-end closing and financial reporting Coordinate and liaise with internal parties to support intercompany activities Support and ensure compliance with finance filing requirements, tax filing requirement (GST/withholding tax), procedures and forms both statutory and internal Assist in new processes and system implementation when required Assist in processing claims and reimbursementsAssist in annual financial statements as needed Prepare monthly reconciliations, yearly tax and audit related schedules Read more
Provide accounting assistance to parent/affiliated companies Other ad hoc duties as assignedRequirementsDiploma/Degree in Accounting At least 3-5 years of accounting working experiences (experience in manufacturing industry ) SAP working experienceSalary range: $4K to $4.5KUS MNCInterested candidates, please forward your resume to [Click Here to Email Your Resume]Consultant: Huang Jingsheng Kevyn (R1333338)
Skills Roles & ResponsibilitiesThe Finance Manager (FM) is the lead finance business partner for the organisation and has responsibilities covering all aspects of financial management, performance management, financial accounting, budgeting and corporate reporting. He/She reports to the Financial Controller. He/She must have sound technical as well as management skills and be able to lead a team consisting of finance professionals with varied, in-depth or niche technical knowledge and abilities. Read more
He/She consolidates their work and ensuring its quality and accuracy, especially for reporting purposes. The FM is expected to provide sound financial advice and counsel (on working capital, financing or the financial position of the business) to the Financial Controller as well as the organisation's senior management and leadership team by synthesising internal and external data and studying the economic environment. He/She often has a key role in implementing best practices in order to identify and manage all financial and business risks and to meet the organisation's desired business and fiscal goals. He/She is expected to have a firm grasp of economic/business trends and to implement work improvement projects that are geared towards quality, compliance and efficiency in finance. Requirements~ Advise management on the organisations exposure to risks and the involvement of financial institutions, money market instruments and treasury management functions where applicable. ~ Analyse and assess the impact of investment decisions on the financial position of the organisation. ~ Analyse the financial performance and position of the organisation and develop suitable accounting policies to meet reporting requirements. ~ Analyse, compile and present management information for managerial decision making. ~ Apply appropriate appraisal techniques and consideration for taxation, inflation and risk in investment decisions. ~ Articulate to management all relevant tax issues to minimise the organisations tax liabilities. ~ Assess the chargeable gains and losses of the organisation, as well as capital gain tax liabilities. ~ Calculate accounting ratios relating to profitability, liquidity, efficiency and position. ~ Evaluate the effectiveness of the organisations financial system and determine any areas of improvement. ~ Identify and adopt business intelligence tools to analyse financial data and information. ~ Identify and calculate both financial and non-financial performance measurements for reporting on the organisations performance. ~ Manage a documented system of accounting policies and procedures. ~ Oversee the preparation of the organisations budget. ~ Plan and coordinate the annual financial audit process. ~ Provide financial leadership and strategic thinking to support sustainable value-creation. ~ Resolve issues and deficiencies arising from audit findings. ~ Respond to internal and external auditors on audit data, variances and audit findings. ~ Supervise and review the preparation of consolidated financial statements, business activity reports and forecasts for management and external stakeholders. ~ Supervise the calculation of taxable income and income tax liabilities of the organisation. ~ Use management information systems strategically for effective management and control of the business.~ Able to communicate with Chinese colleagues and clients with fluent Mandarin speaking and good report writing skills in Chinese.
Skills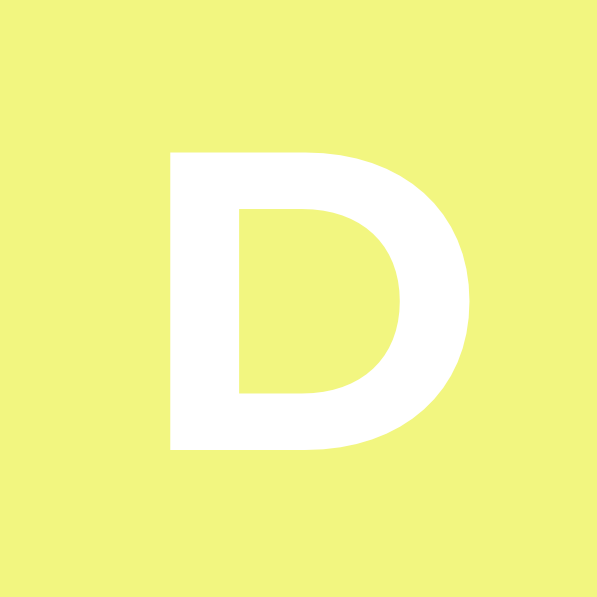 Roles & ResponsibilitiesHe/She is involved in most, if not all aspects of accounting and oversees the day-to-day activities of the accounting team. He/She ensures that the organisation's finance function is well organised as well as producing timely and accurate financial statements and management accounts, thus achieving compliance with corporate policies and statutory requirements. He/She analyses data and understands the financial performance and position of the organisation in order Read more
to develop suitable accounting policies to meet reporting requirements and to produce any special reports required by the management team.The Accountant's role often involves leading a team of finance and accounting specialists and working closely with the internal and external auditors, bankers, and regulators. He/She must keep current with changing statutory requirements and tax laws and determine the implications of such changes to financial reporting. He/She may also work with leadership team to help define the organisation's overall finance strategy.RequirementsMaintain monthly full set management accounts including its subsidiaries.Prepare bank reconciliation and related accounting schedulesReconcile and prepare GST submissionPrepare monthly management report and manage all accounting transactionsCash book and cash flow managementDebts collectionEnsure timely, accurate month-end closing and financial reporting to ManagementResponsible for preparation and closing of monthly and annual financial statementsResponsible for accounting processes and tasks (i.e. AP & AR process, GL, P&L statement, account reconciliation etc.)Support forecasting and budgeting exercise as per corporate guidelinesCoordinate and liaise with external parties like external auditors, tax agents, and corporate secretarial agents, local tax and government authorities where requiredAssist in new processes and system implementation when requiredQualifications and RequirementsBachelor's degree in Accounting or related fieldCPA / ACCA or its equivalentsWork experience as an AccountantExcellent knowledge of accounting regulations and proceduresStrong attention to detail and good analytical skillsWell-versed in MS Office, especially MS Excel skill including Vlookups , PowerPoint and Word
Skills Roles & Responsibilitiesundertake audit in various industries, have a good understanding of the relevant business and risk management issues and is familiar with the regulatory and reporting environment Handle assignment independently Guide and perform review on team members audit work Prepare audited / unaudited financial statements and tax computationRequirementsPossess at least a Degree in Accountancy / ACCA Those withou audit experience need not apply. Minimum 3 years audit Read more
experience (2 year local audit experience) Able to perform good quality work in a capable, efficient and appropriate manner Responsible with good work attitude Good communication and interpersonal skills Able to work independently under tight deadlines
Skills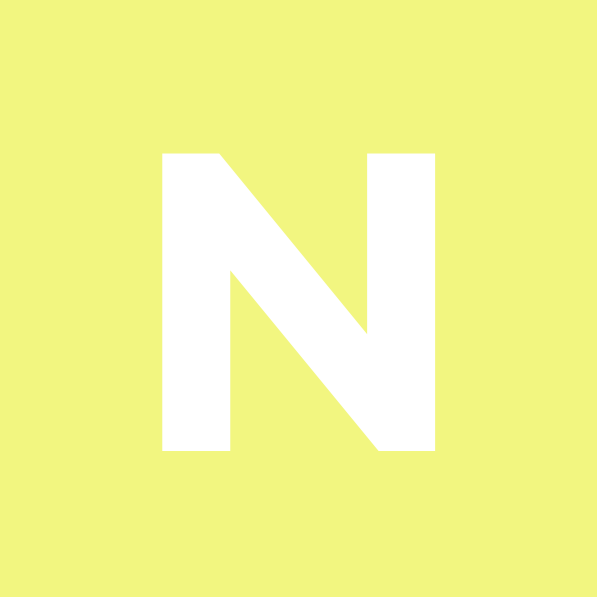 The Job: Supervisory / ManagementSupervise a team of subordinates (AP/FA/GL) to run the financial functions of the Club including liaising with other departments where necessary for effective performance of duties Identify critical success factor of subordinates and set KPIs for performance measurementGeneral Accounting/ ReportingResponsible for month-end closing & coordinate yearly financial closing Prepare monthly financial progress report, annual budget & analysis for management use Direct and ensure that Read more
the classification of the expenditure (operating, capital or non-recurring), the budget amount (if any) and the amount to be charged are accurate and complete Reconcile, analyze, and prepare journal entries (AP/FA/GL), including checking the accuracy of trail balance, P&L report before preparation of monthly management report Review all transactions processed by Accounts Officer before posting to Ledgers for Accounts Payables, fixed assets and General Ledger etc Ensure the accuracy and completeness of all prepayment, accruals, provisions, liabilities and assets are taken up in the books (from FA/AP/GL) Ensure timely and accurate submission of statutory required filings including GST filing of NSRCC to IRAS etc Update of monthly membership entrance fees received in advance and preparation of monthly entrance fees amortization revenue Update of financial statements, notes to accounts and cash flow statement to external auditors Responsible for financial year-end audit e.g. preparing confirmations, answering of queries and preparation of audit schedules Oversee the bi-annually fixed assets audit and review of fixed asset audit findings for investigation Prepare quarterly SAFRA Management Reports and update approval papers for adoption of accounts, GC, BOD and BOG meetings Update Powerpoint slides for GC, SAFRA MC, BOD and BOG meeting Update monthly utilization rates for facilities and membership data Prepare annual club comparison analysis Assist Manager (Finance & Admin) in updating Managers' KPI bi-annually Prepare MINDEF Grant claims and reconcile redevelopment cost Assume ad-hoc projects as assigned from time to time by Senior Manager (Finance & Admin) if any.BudgetingConsolidate inputs submitted by all divisions to the budget system and output to reports for annual budgeting review exercise after cost allocation basis Import new FY budget to all relevant financial modules.Treasury/ Cash ManagementMonitor to ensure operating bank account has sufficient funds for disbursements Liaise with banks on rates and arrange fund transfer for new placement or renewal of fixed deposit upon maturity with proper documentation and approval Conduct price valuation of bond investment at financial year endPolicy Formulation/Internal ControlEnsure accounting policies and procedures comply with FRS and corporate governance Assist Senior Manager (Finance & Admin) to plan and conduct Fixed Assets audit and any other ad hoc internal audit if necessaryRequirements:Degree in Accountancy / ACCA or equivalent with 3 to 5 years of relevant working experience Knowledge of Microsoft Powerpoint and advanced features of Microsoft Excel and is a must Ethical, meticulous, possess an eye for detail, a good analytical mind, and good interpersonal skillsAdditional Information:5-day work week Working hours: 8:15 am to 5:30 pm OR 8:45 am to 6:00 pm Staff transport provided at Tanah Merah MRT stationAttractive Employee Benefits*Annual and medical leave Annual Wage Supplement (13th month bonus) Variable bonus Subsidies for medical, dental & holiday Medical and group insurance coverage Perfect Medical / Long Service Award Birthday voucher Corporate rate for selected tourist attraction Privileged rates for usage of Club facilities*Terms & conditions apply. We regret that only shortlisted candidates will be notified.
Skills

Roles & ResponsibilitiesOur company is an established international reinsurance brokers established since 1980 and we have a clientele base in more than fifty countries. The company is regulated by the Monetary Authority of Singapore and have subsidiaries in Indonesia & Sri Lanka.We are looking for full time candidate(s) to assist in the Finance & Administrative Department. Candidates with related qualification & working experience is essential.ACCOUNTANT / ACCOUNTS & Read more
ADMIN OFFICERResponsibility:Keep Full Sets of AccountsManagement of Cash Flow & effective Cost ControlBank Reconciliation (local & foreign currencies)Periodical Budgets and monthly Management ReportsDebtors & Creditors' Control and Ageing ReportsMAS Statutory Returns/Compliance and GST ReturnsConsolidation of Group Accounts with subsidiariesPreparation of Annual Financial Statements for AuditCorporate Taxation and liaison with tax agentsOffice Admin, HRM and Corporate Secretarial dutiesRequirementsRequirements:ACCA / Degree in Accountancy or FinanceGood Knowledge of Microsoft Excel and Pivot TablePositive attitude, strong self-motivation and initiativeMeticulous, responsible and can work under pressurePosition and remuneration will commensurate with experience and qualification. Interested candidates please submit full resume together with recent photograph and expected salary. Only shortlisted candidates will be called for interview and discussion.
Skills Roles & ResponsibilitiesHandles full sets of accountsPerform month end closing/consolidation/intercompany/reconciliation/preparation of annual and monthly financial statements/audit schedules/management accounts/handle year-end Audit and tax compliance matters.Liaise with Auditor & Tax Agent.Preparation of monthly consolidated accounts, quarterly and year end results announcement to SGX-ST and ensure compliance with Singapore FRS and other statutory requirementsBe responsible for any other duties being assigned by the SuperiorRequirementsMinimum Diploma in accountingFamiliar with Project AccountingExperience in Read more
handling full set of booksMinimum of2 or 3 years of relevant experience
Skills Roles & ResponsibilitiesAssist in handling financial audit for companies from various industries.Perform audit procedures, control testing, analytical procedures and substantive test of details.Document purpose, procedures and conclusion for all audit procedures performed.Assist client with the preparation of financial statements in accordance to the local accounting standards.Perform consolidation of accounts.Conduct compliance procedures for anti-money laundering / countering the financing of terrorism to existing and new on-boarding clients.Requirements~ Act in Read more
accordance with applicable professional standards. ~ Check financial statements to validate accuracy. ~ Communicate effectively in a work environment. ~ Execute assigned audit tasks under supervision. ~ Identify areas for personal development to improve work performance. ~ Identify ethical conflicts. ~ Identify significant accounting and auditing issues. ~ Obtain audit evidence to corroborate information. ~ Perform quality audit in compliance with professional standards.
Skills Roles & ResponsibilitiesUndertake audit in various industries, have good understanding of the relevant business and risk management issues and is familiar with the regulatory and reporting environment. Handle assignment independently Prepare audited / unaudited financial statements and tax computationRequirementsThose without audit experience need not apply, minimum 1 year audit experience Possess at least a Degree in Accountany / ACCA Able to perform good quality work in a capable, Read more
efficient and appropriate manner Responsible with good work attitude Good communication and interpersonl skills. Able to work independenty under tight deadlines
Skills Roles & ResponsibilitiesMy client is a leading giant focused in Industrial Real Estate with more than USD 80 Billion in AUM.They are looking for a Head of Finance in Singapore that will provide leadership and also responsible for accounting, financial reporting, cash management, assistance with tax planning and compliance, budgeting and forecasting.Job ResponsibilitiesManage a regional team in the APAC region on Finance and Accounting mattersTimely preparation of financial Read more
information for local financial statements, tax returns and regulatory reports (IFRS and SFRS)Monthly and quarterly financial reporting US accounting team under US-GAAPHandle cash management; including timely execution of payments, bank account maintenance, cash planning, etc.; in close cooperation with the global cash management departmentMaintaining a system of internal controls, contributing to and initiation of tax planning and tax structuring where required to optimize the company's policies; in close cooperation with the global tax departmentProviding financial expertise in transactions, structuring, debt raising and equity raisingSupporting Fund Management and other departments through preparation and/or review of analyses, financial projections and proforma statements for transactions including, acquisition, disposition, recapitalization, restructuring, debt issuance and ongoing operational activityActing as a member of management in all aspects; including stimulating a collaborative environment, driving for continuous improvements, ensuring open communication lines to other departments and regions and communicating the company's decisions, vision and strategy to the teamRequirements/QualificationsCPA, Chartered Accountant or equivalent; At least 10 years of accounting and financial management experience, with minimum 5 years cross-regional fund accounting and financial management experience; preferably in the real estate sector.Strategically focused with familiarity in China private equity real estate fundProven leadership skill in managing and growing a team is a must. Very strong interpersonal skill is required to manage the workstream across regions and to operate in a matrix organization.Strong understanding and experience with international consolidations and accounting, fund reporting, tax, treasury and cash managementStrong computer skills (MSOffice suite and ERP systems) Requirements**Apply here**https://www.bluechipcareers-asia.com/jobDetails/4623/apac-head-of-financeFor more Banking and Finance Jobs visit us at:https://www.bluechipcareers-asia.com
Skills