Sign in or register for a JobTech account.
Jobs that require

fintech

skill Support launch of new fintech product - Manage EDM (Mailchimp)- Send EDM- Send Emails- Manage Email database- Add Linkedin Users- assist in operations / administrative workRequirement:- Student in University / Polytechnic - Some working experience- able to start immediately
Skills Being a well-established leader in its field, the hiring company gives you heft & wide exposure, while maintaining an open & receptive team environment that values each & every staff. The ideal candidate will have deep contacts in particular industry verticals - e.g., luxury lifestyle, fintech etc, & is able to conceptualise & package not just an event, but an experience. ResponsibilitiesNew sales acquisitionsBe a key point of Read more
contact to clients & the main bridge to the production/ operations teamCreate conceptually strong proposal & presentation decksRequirementsAn experienced self-starter with a good network of clients & leads; good business development skillsThorough knowledge/ experience in event productionA good track record with client servicingExcellent communication skills - both in presentations & internally within the teamYour application: Apply at www.beforethepanel.com/people (PREFERRED) or email belinda[at]beforethepanel[dot]com with your current salary & date of availability. Salary: $4,000 to (+) $7,000; commensurate with experience Only shortlisted applicants will be contacted. © 2019 BEFORE THE PANEL PTE LTD All Rights Reserved - this may only be reproduced/ reprinted in its entirety; no part may be copied or reproduced without mention of the Company name Job posted by: Before The Panel Pte Ltd, EA Licence No. 17C8734 Belinda Au Yong Chiu Kuan, Regn. ID: 1653030
Skills Roles & ResponsibilitiesResponsibilitiesDevelop front-end SPA using Angular v4+ tech-stack.Develop financial application/tools to help investors build, customise and analyse their investment assets.Develop admin panel for managing system data.Develop mobile native app or PWA.Obsess to write clean, optimized, and reusable code, take the code quality seriously.Develop the application with a product development mindset. Decide suitable UI/UX for the application.Working well with the team under Agile process. RequirementsRequirements & QualificationsDegree in Read more
computer science or a related field, 5+ years of software development experience.At least 1 year of experience with Angular 2+ tech-stack. Some keywords you should be familiar with: TypeScript/Ecmascript 6, Reactive Programming (RxJS), NgRx/Store, Functional Programming, Angular Reactive Form, Angular Routing, Lazy Loading.Strong programming skills and base knowledge: OOP, SOLID, Data Structure and Algorithm, software development design patterns.Excellent English communications and interaction skills.Knowledge of Continuous Integration and Automated Testing is a plus: Webpack, Docker, Karma, Protractor, Browser Stack.Mobile app development experience is a bonus (NativeScript, Ionic, PWA).Experience with a front-end chart library (Highchart) is a plus.Have been working in finance service related companies or a fintech startup is a plus.
Skills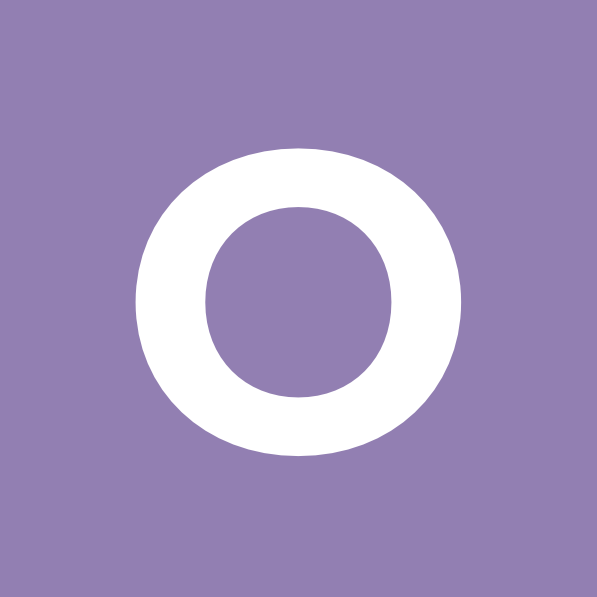 Ever wanted to work for a unparalleled fintech corporation with a dynamic team based in Singapore?Ontrade executive team in Singapore is looking for interns to manage social media accounts for our global platform as well as other duties. The Position:-Industry: Fintech-Job Function: Junior Marketing/Intern-Organisational relationships: Reporting to CMO, COO and Administrative staff-PR or National-Mandarin and English preferred but not essential-Part time and students welcome to apply-Flexible working hours Read more
in office or offsite work on project basis-Up to $100 a day for the right applicants-Full time work available as well as growth within the companyKey Areas Of Focus:-Creative copywriting for marketing posts (English/Mandarin)-Work on research & related projects with Corporate team-Managing social media accounts such as Facebook/Instagram/Wechat/Telegram-Assist in generating headlines and captions for social media contentExperience/Education-No prior experience required-Interest in fintech-Efficient time management and ability to think outside the box to meet expectations.-Detail oriented and highly organized.-Must be proactive and able to multi-task various needs and deadlines-Strong project management and presentation skills required-Proficient and comfortable with social media and mobile applications-Excellent computer skills (MS Office suite)
Skills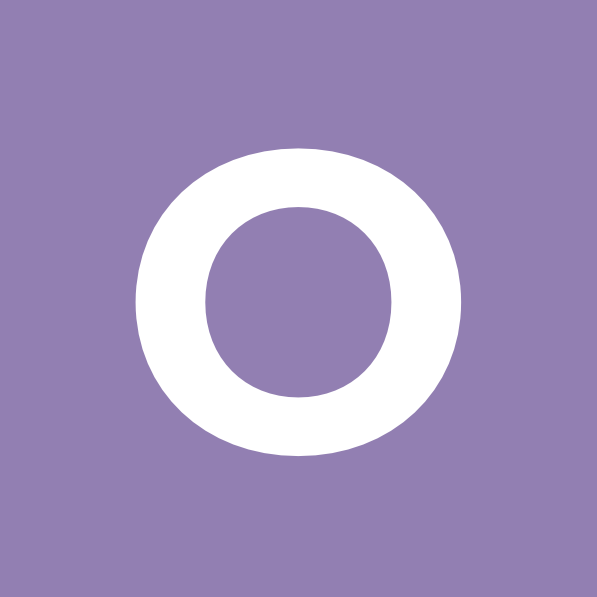 Roles & ResponsibilitiesAbout the roleThis is a 6 months rolling contractThe incumbent will be deputed to work at a banking institutionJob Summary:The Test Manager is responsible for managing the day-to-day activities of a software test team comprised of test analysts. The person is will be responsible for the Test Case Design, Coordination, Preparation and Execution. He/she is expected to deliver high-quality test results in a timely manner by Read more
creating and implementing testing strategy, producing test plans, assisting with test case design and development as needed, driving execution of manual and automated testing, monitoring test status, and providing mentorship to team members.The role exercises independent judgment to clarify tasks, set clear project milestones, deliverables, and provides leadership to the team. This role will work directly with Development, Product Analysts, Vendor teams, Application Support, and will interact directly with end users during UAT phase.Primary role:Test Manager for Defect Management and Run Book ManagementOther responsibilities:Contribute to the planning and implementation of a quality assurance framework for the software testing lifecycle of the bankParticipate in the requirement analysis and identify gaps in requirement by assessing the product functionality, usability and fitness for purposeWork with project managers, development and engineering teams to ensure efficiency of system integration test cycles and propose improvements required if defects are found. This includes the technical support of all testing cycles (System Integration Testing, User Acceptance Testing) for both Technology Change the Bank and Run the Bank projects, ensuring all deliverables are aligned with technology development governance, championing and utilising Quality Assurance proceduresCreating, maintaining, and executing test plans and test scenarios/cases against software platforms.Design automated test frameworks with Test Data identification to build automated regression and load tests.Promote the knowledge of manual / automation testing and defect tracking tools to help in proper tool selection and set-up.Resolve testing problems by modifying testing methods during tests, conferring with management to revise test objectives and standards.Maintain testing database by developing defect tracking and regression testing information requirements, designing information system to capture test outcomes.Report test outcomes by collecting, analyzing, interpreting, summarizing, and displaying data; recommend software changes when required.Ensure that all support and testing documentation meet or exceed agreed quality ITIL and other standards as required. RequirementsDegree in an IT related disciplineAt least 10-12 years of information technology experience including at least 8 years of experience in Quality Assurance and Testing for Technology ApplicationsExposure of Core Banking applications (such as Temenos T24/AAA+/Avaloq) is mandatoryStrong experience on working on Wealth Management channels with expert level knowledge on Asset Classes like Equities, Derivatives, FX and Fixed IncomeFinancial technology background experience (Private Banking domain knowledge preferred) with experience in the Business analysis, Derivatives and Security Products, deployment and integration of vendor solutionsHands-on experience on Trading life cycle and Order Management SystemsVisible leadership skills and comfortable leading cross-functional teams. Excellent organizational skillsWell-acquainted with testing/certification processes, reporting templates, process and testing tools and methodologiesStrong Experience on HP QC, QTP or relevant tools, prior experience in setting up Test Automation / Performance TestingExperience with waterfall / agile software development methodologies. Experience with CMMi and ISO standard proceduresDemonstrated ability to lead complex testing projects and work cross-functionallyExperience performing risk analysis as well as creating requirements traceability matrices, have an eye for quality and detailDemonstrated initiative and commitment to ongoing process improvementExcellent verbal and written communication skills. Strong trouble-shooting and problem-solving skills and ability to adapt to changing prioritiesInterested candidates can email their resumes to Dipal on [Click Here to Email Your Resume]Optimum Solutions company registration: 199700895N
Skills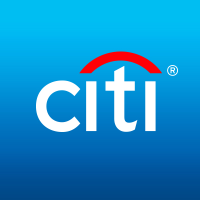 Primary Location: SingaporeEducation: Bachelor's DegreeJob Function: ImplementationSchedule: Full-timeShift: Day JobEmployee Status: RegularTravel Time: Yes, 10 % of the TimeJob ID: 19011761DescriptionPre-Implementation:Support RFP preparation: i.e. custom project plans, self-bios, addressing of API related queriesJoin Sales and Account Management teams for key sales presentations on large pitches and provide input on areas related to digital solution implementation processes, requirements, and timelinesConsult with global peers to gather existing practices of the Read more
clientProvide expert opinion and insight to Sales and Product Managers an best paths of executionAnalyze clients development cycle and methodology, prepare recommendations and highlight how Citi's process will support their aspirationsPrepare Pseudo-code to exemplify how an individual client API solution would function.Work closely with clients to evaluate their development environment and lifecycles Advise on deployment and agility within their chosen programming languageImplementation:Manage the development of end to end TTS API calls between the client systems and the banks end-points.Implement deals with highest level of quality and professionalismEnsure total client satisfaction: Implement client objectives within standard guidelines and timeframes using standard project management templates and toolsDevelop statement of work and project plan for the implementation, and obtain client sign-off on the same. Work closely with the client to keep both current throughout the implementation if any changes to scope or timelinesAttend kick off meeting and client requirement gathering session to understand the technical requirement for successful integrationWork closely with implementation manager on project management and API setupConduct internal and external training for integration solutionXML and JSON Analysis and Testing:Manage the end to end testing with client project teamClient API payloads will consist of JSON and ISO20022 XMLv3 formatsExpectation to AnalyzeCorrect Advise onpayload format during testing cyclesDevelopment of APIs:Work closely with clients using Agile/SCRUM Development. Participate in Sprint Demo/ReviewHighlight efficiency gains in the client-side sprints and overall process improvementsAdvise and support coding requirements in a number of programming languages.Partner with Product Development teams to improve and streamline sample code. Also provide revolving feedback on Client facing platforms to improve the Client Experience and usability.Provide Feedback and justifications to Product Development partners of additional requirements, with an aim to expand the API capabilitiesWork closely with Product Manager to roll-out the new capabilities to the market Work Closely with UX/UI Teams for refining the web portal user experienceDigital Disruption:Familiar with/Active within the Financial Disrupter ecosystemExperience with FinTech paradigms and the Start-up business lifecycleOthers:Comply with all audit, regulatory and compliance directives. Securely and appropriately manage all client related and Citi proprietary informationQualificationsExperience with Programming in Java, .Net/C#, Python, Ruby, JavaScript, PHPExperience Leading API Projects and Agile/SCRUM Methodology/SCRUM MasterKnowledge of ERP(SAP, Oracle) Coding, Coding Practices and Middleware interfaces Expertise as API Subject matter expert with knowledge industry standards such as JSON, ISOXML, ATOM, RESTful Web ServicesAbility to multi-task various API projectsGood client communication skills and ability to work with various functional partners7-10 years of project management or integration experienceMust be a self-starter with initiative and eagerness to learnKnowledge in industrial banking statement format such as MT940, BAI2 is an advantageUnderstanding the various types of connectivity and security protocol, SWIFTNET knowledge is an advantageProficiency in both English & Mandarin is required, due to the geographical coverage of the clients that the incumbent will be responsible for
Skills Roles & ResponsibilitiesA top class insurance company is looking for Operations Digitization Program Lead as part of their exciting Fintech growth. This is a perfect opportunity for you to demonstrate on your Fintech knowledge and have a direct impact on their corporate strategy. You will be working closely with all different business stakeholders and given a leadership role on managing a cross-functional/ regional team.Job ResponsibilitiesYou will be responsible Read more
for the development and implementation of a variety of operations digitalization projects. As the program lead, the role works closely as a key collaborator alongside cross functional teams to manage complex digitalization projects and deploy new or refined digital capabilities required to support our operations digital transformation strategy across the region. You will organize the team and drive successful outcomes by aligning the efforts to project plan and ensure timely project delivery. This role has extensive team management, cross-functional collaboration at every level and vendor management responsibilities.Responsiblities:Act as the program lead and serving as the thought leader & transformation champion for operations digitalization initiatives, driving change across the organization, building strong relationships with cross functional departments to drive successful outcomes;Drive initiatives, align on priorities and deliver a comprehensive program plan including milestones that has clear, actionable and measurable benefits (e.g. key performance indicator improvements, change management and communication programs);Support and liaise with cross-functional departments, ensuring all initiatives are focused on supporting the overall digital transformation strategy;Develop and executes innovative ideas / initiatives and digital solutions that scale across multiple platforms and channels across region;Provide leadership, vision, and coach / mentor less experienced team members (people management).Requirements/QualificationsMinimum Degree (Bachelor or Master) in Computer Science, Engineering, Business Information Technology or similar areas;10 - 15 years of professional experience within Digital Transformation / Operations / Technology or equivalent combination and at least 5 years of program or project management experience;Broad knowledge of current IT technologies and trends as well as knowledge of full Software Development Lifecycle (SDLC) methodologies (Waterfall, Agile);Excellent ability to multi-task, exceptional planning, forward thinking, critical thinking, problem solving and organizational skills;Strong analytical and quantitative skills, including the ability to use data, research and metrics to back up intuition assessment and decision making;Flexibility to travellRequirements**Apply here**https://www.bluechipcareers-asia.com/jobDetails/4799/operations-digitalization-program-leadFor more Banking and Finance Jobs visit us at:https://www.bluechipcareers-asia.com
Skills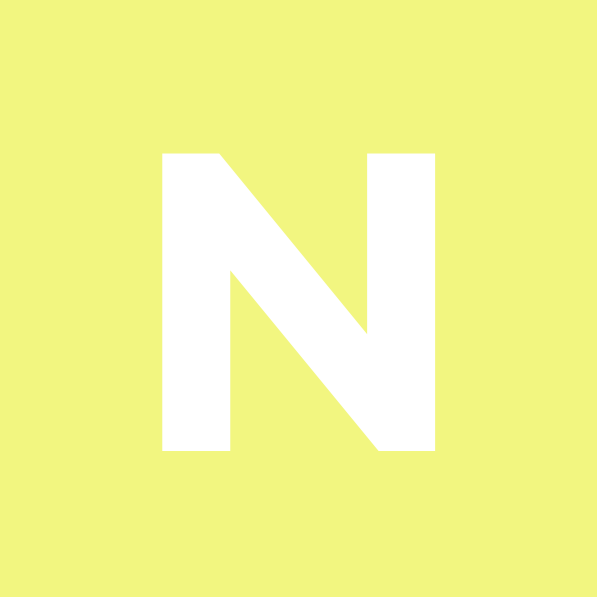 Roles & ResponsibilitiesThe Transversal Operations Officer assists the Head of Financing Operations for Asia Pacific in conducting the Change management, processes optimization, data management and Digital transformation of the Global Financing Operations (GFO) in APAC.The objective is to optimize the department' efficiency and effectiveness whilst ensuring a high standard client service and robust control of risks.The replacement of the Core Banking system by Global Systems will take place Read more
across Asia. To ensure a successful implementation, GFO needs a transversal officer in charge of the project and the operational support to the end users post go live. Following the migration to Global System, the position is expected to play an important role in achieving better efficiency and enhanced client services through the implementation of innovative solutions (AI, NLP, Machine learning, RPA, …)Responsible for supporting the management and strategic direction of the Global Financing Operations perimeter across APAC.Responsible for coordinating and participating to the deployment of the Global Systems in the region with a specific attention to the new processes (SOP to be finetuned), to the go-live and after go-live tasks.Responsible for collecting business needs and escalating to IT (APAC or HO) as well as coordinating with all parties involved in the project: project team in HO, Management, BAs and support functions in APAC or HO. The objective is to ensure the APAC needs are met while keeping alignment with global processes.Responsible for conducting the support to Operations staff at the time of testing, migration, go-live in 2019 as well as after go-live for complex transactions or processes, in strong connexion with GFO Head Office. The objective is to facilitate the development of skills across the operational teams and to ensure that all the operational subjects related to the use of the core banking system are approached in a coherent manner.Leading other initiatives to streamline end-to-end processes by taking a customer-back view and by anticipating customer needs.Responsible for identifying areas of improvement (business case) with GFO, identifying the adequate innovative solution, liaising with and leveraging on existing innovation programs in the Bank.Providing cross-coverage on daily operations across the Middle Office/ Back Office and Lending /Trade Financing teams in APAC.Centralising the analysis, coordination and project management of organisation and new business topics.Building strong and active partnerships with front office and other support functions (within and across platforms) to ensure consistent delivery of the most appropriate level of service.Producing regular dashboard to monitor the activity and identify areas of improvement.Assist in defining and rolling out the global roadmap action plans in the region for GFO. RequirementsRequirement:Minimum of 7 years relevant experience in project management, business management consulting in the Banking Industry.Knowledge and proven experience of Banking (Financing) and Trade Finance products and activities from an operational perspective.Strong interest in new technologies, Fintech market, innovative solutions. Past experiences in the domain is a plus.Fluent in English. Chinese and French language skills are a plus.Flexible and able to multi-task; can work within a fast-moving environment, while also driving toward clarity and solutions; demonstrated resourcefulness in setting priorities and guiding investment in people and systems.Strong relationship building and interpersonal skills to ensure good report with Front Office and Support Functions.Footnotes:Personal data collected will be used for recruitment purposes only, and the data collected will be anonymized or deleted when there is no longer a business or legal purpose for such personal data.We regret that only shortlisted candidates will be contacted.
Skills

Job Description Job ID: 001282 Job Purpose You will manage the technology and information security risks for Great Eastern Group by planning and implementing technology and information security and risk management policies from Great Eastern Group and security program with stakeholders from IT and Business. The Job Perform Email and Internet Content Screenings (EICS) and review outbound contents in accordance to procedures; Monitor and escalate identified/suspicious cases to Read more
relevant Business Units supervisors for review, investigation, and response; Collate regular EICS data, metrics, and statistics for reports and analyses; Manage EICS policies and rules based on qualitative and quantitative approach; Develop effective and efficient approaches to conduct EICS and risk assessments; Assist in developing, reviewing, revising, promulgation, and implementation of relevant Group Technology Risk Management frameworks, policies, standards and guidelines; Advise the Group, IT, and business users on the appropriate technology and information security control measures and safeguards; Assist in developing and maintaining technology and security risk metrics; Conduct complex risk assessments and reviews involving in dependencies across different domains and systems, in areas of IT/Cyber data analytics, forensics, outsourcing, security, risk, threats, etc; Assist in driving of Technology Risk Management initiatives and road map, including technology and/or cyber security, awareness, and knowledge management; Manage thresholds for Key Risk Indicators based on qualitative and quantitative approach; Articulate the business impact and business risk associated with the technology risks; Manage stakeholders and management to secure buy in Technology Risk Management initiatives, revision and development of policies and frameworks; Conclude risk assessments based on network and application vulnerabilities, penetration test results, or cyber security intelligence alerts; Keep abreast of the latest in security threat landscape and new technology including cyber threats, disruptive technologies, fintech, etc.; Rationalise the risk assessment in lay man and business terms to apprise senior management of key risks; Leverage Group OCBC for the synergy of projects; Conduct forensic investigations on matters pertaining to data leakage; and Good understanding of the local regulatory requirements for technology risk and information security.Job Requirements Our Requirements Degree in IT, IS, or Computing and/or relevant domains; Working knowledge of industry security practices information security standards such as ISO27001/2, NIST, SANS, CISSP, CEH, etc.; Knowledge of technology risk management security best practices for IT infrastructure (network, systems and services), application development, and data loss prevention; Knowledge of legislative and regulatory initiatives relating to information security and technology risk management; More than 3 years working experience in information security domains, such as developing and implementing Technology Risk Management dashboard and IS policies and procedures, promoting security awareness, managing security testing and security monitoring; Familiar with MAS, BNM, and Indonesia Regulatory Requirements for Technology Risk and Information Security; Able to engage regulators during inspection; Strong fundamentals of risk assessment and management process; Analytical and able to identify systemic risk using risk indicators; Confident in challenging the stakeholders regarding state of controls; and Adaptable, in a fast-paced, dynamic work environment.To all recruitment agencies: Great Eastern does not accept unsolicited agency resumes. Please do not forward resumes to our email or our employees. We will not be responsible for any fees related to unsolicited resumes.
Skills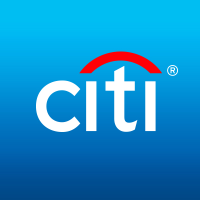 Primary Location: Singapore,Singapore,SingaporeEducation: Bachelor's DegreeJob Function: Commercial and Business SalesSchedule: Full-timeShift: Day JobEmployee Status: RegularTravel Time: NoJob ID: 19008763DescriptionImplementation of regional and global projects, campaigns and initiatives that push the envelope on Client Centricity, Innovation, Digitalization, and drive business goalsLead efforts to digitalize credit onboarding journeys, and explore external lending solutions and fintech partnership Challenge, streamline, and improve workflows and touch points that belie the client experience, from Read more
prospecting, through onboarding, and beyondLeverage data science & AI techniques to identify new business opportunities, improve service models, and improve client engagement. Perform competitor analysis on digital strategies and products & services Explore, engage and build partnerships with Fintechs and other leaders in the digital space to explore collaboration, creation, or integration of new-age innovative ideasDevelop and maintain relationships with key internal stakeholders to identify emerging needs and business challengesQualificationsQualifications and requirementsForward compatibility attributes: adaptable, bold, curious, collaborative, determined and empathetic Passion for innovation and client experience Ability to collaborate effectively across diverse groups, functions and organizational levelsSelf-starter with the ability to define goals and strategies with minimal management oversightThinks strategically, but stays on top of tactical execution and ensures quality results Possess a proactive and positive attitudeCreative problem solver comfortable working in rapidly evolving landscape and projects with a high level of uncertainty.Technologically strong and business savvyExcellent written, verbal communication and presentation skillsCandidates should be: Minimum of 5 years of innovation and product development experience, commercial banking knowledge preferredA Bachelor's and/or Master's degree, preferably in computer science, engineering or economicsIndependent, self-motivated with a natural inclination to intrapreurshipFamiliar with project management, product management, or stakeholder managementArticulate, team-focused individuals comfortable interacting with senior management within the organization and clients alikeAble to multi-task and work independently while being a team player in a dynamic and fast-paced environmentAnalytical, creative with a keen eye for detail and able to think out of the boxCandidates with prior experience in a client-facing position and/or a track record of sound client engagement will have an advantage when applying
Skills