Sign in or register for a JobTech account.
Jobs that require

fire safety manager (fsm) certificate

skill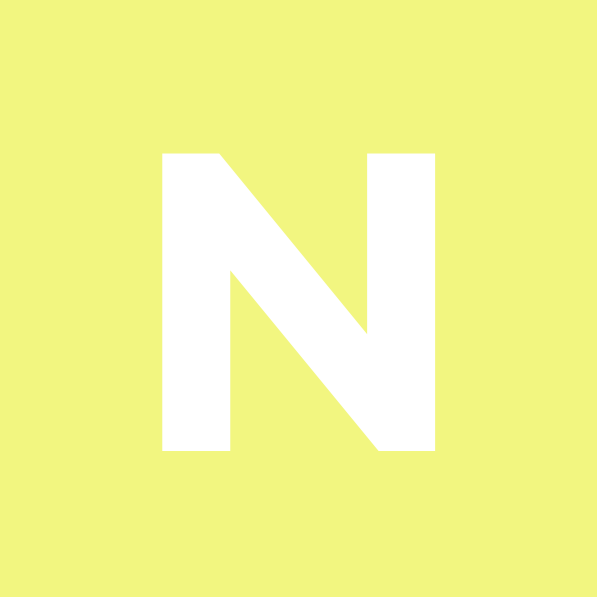 Roles & ResponsibilitiesA Health, Safety and Environmental (HSE) Manager oversees and reviews HSE policies, standards, procedures, within the framework of the business of logistics. This includes analysing the performance of the Workplace Safety and Health Management System (WSHMS); and reviewing environmental protection policies and procedures. Responsibilities include managing HSE business resources, including manpower, equipment and external vendors. The analytical and resourceful individual also leads a department and make Read more
business decisions independently.RequirementsResponsible for implementing an Environmental, Health and Safety Plan that is in compliance with with regulatory requirements and consistent with corporate policiesWork with plant operations to identify and resolve safety and environmental issues and ensure full compliance with local regulatory and corporate requirementsCarry out EHS reviews of sites through periodic site visits to verify compliance and to identify improvement opportunitiesEnsure compliance of EHS permits and licenses.Manage and maintain permits and licensesKeep up to date with EHS best practices and technologies, communicating this information to plant operations and driving implementation where appropriateStatutory responsibility as Safety Officer and Fire Safety ManagerConduct risk assessment to identify hazardous activities and workplace for mitigation, with compliance to MOM's WSH requirementsConduct EHS and Fire Safety audits, develop and conduct training and enforcement of regulationsInvestigate safety and environmental incident, prepare reports and recommendationsDevelop & implement EHS Training Programs to help maintain a safe and compliant working environmentLiase with relevant regulatory authorities for audits, inspections and equipment registrationConduct EHS briefing for (visitors) and contractors
Skills

Roles & ResponsibilitiesEnsure safety requirement contained in the emergency response plan are compliedSupervise the maintenance of all fire safety works in the premisesEnsure that the occupant load of any part of any building does not exceed the capacity prescribed under the Fire CodeConduct daily checks and remove any fire hazard that is found within the premisesPrepare and execute the emergency response plan for the premisesDistribute the emergency response Read more
plan to the occupants of the premisesConduct fire drills for the occupants of the premises at least twice a yearPrepare fire safety guidebooks for the occupantsTrain, coordinate and supervise the Company's emergency response team for the premises in first aid, fire fighting and evacuation in the event of fire or any other related emergency.Any other ad-hoc duties as assigned RequirementsDegree/Diploma in Engineering (Building Services and Fire Safety) or equivalentMust possess Fire Safety Manager Course certificate recognised by SCDF**Kindly send your CV to: [Click Here to Email Your Resume]Registration No : R1769334EA Licence No : 07C5446
Skills

Roles & ResponsibilitiesConduct chek on the premises Conduct fire drills, table top experience Responsible under the Fire Safety Acts as directed by SCDF Responsible to identify any unsafe workplace conditions Review risk assessment submission by Contractors and ensure adequacy compliances Check and inspect site activities. Recommedn STOP WORK if necessary Assist in daily operations works Assist on all reports as requested by Singtel Assist to anlayse daily report, Read more
equipment health checks reports, alarm report unclude BMS, Fire Alarm Ensure timely submission of service report by contractor and check/verify the works done in accordance to requirementRequirementsMinimum Diploma or Degree in Building/M&E/Environment/Facilities ManagementMinimum 5 years of relevant working experience & registered with SCDFMust be a qualified Fire Safety Manager
Skills Roles & ResponsibilitiesDevelop and implement Workplace Safety & Health (WSH) initiatives and programmes.Develop Fire Safety initiatives and programmes, including fire safety inspections, training and promotion of fire safety.Provide fire safety consultation and related advisories, and engage SCDF in doing joint inspection and exercises.Design and develop exercise plans, and manage Ground Deployment and Table Top Exercises.Prepare exercise reports, provide recommendations, review Emergency Response Plans and follow-up with improvements. RequirementsBachelor's Read more
degree with 5 years of related experience.Excellent writing skills and proficient with data analysis.Proficient in safety related regulations (workplace and fire safety), and able to provide technical guidance to all departments.Registered Workplace Safety and Health Officer (WSHO).Certified Fire Safety Manager, and in practice for a minimum of 3 years.
Skills Roles & ResponsibilitiesLead the EHS department.Ensure legal compliance as per statutory requirements.Conduct regular EHS inspections and audits.Manage contractor from the EHS perspective.To investigate all incidents on the worksite and implement correction actions.Review and revise all risk assessments to ensure compliance.Able to drive EHS culture in the company.RequirementsDegree/ Diploma or Advanced Diploma in Engineering (Chemical), Engineering (Petroleum / Oil / Gas), Engineering (EHS), Chemistry or equivalent with at least Read more
2 years of working experience in the related field.Certified Fire Safety Manager (FSM).Qualified Hot Work Assessor and Confined Space Assessor.Knowledge of ISO 14K, OHSAS 18K & ISO 45K will be an advantage.Dynamic and Energetic.Good communication and interpersonal skills.
Skills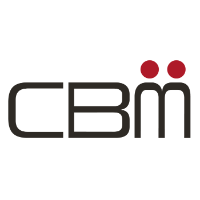 Supervise the maintenance of all fire safety works in the premises and ensures maintenance is carried out and recorded to meet the rules and regulations of Singapore Civil Defence Forces (SCDF).Ensure at all times that the occupant load of any part of any building does not exceed the capacity prescribed under the Fire Code.Conduct checks within the premises and remove or cause to be removed any fire hazard Read more
that is found within the premises.Prepare and executive Emergency Response Plan for the premises.Conduct fire drills for the occupants of the premises at least twice in every calendar year or on such occasion as may be directed by the Commissioner.Ensure that all occupants are familiar with the means of escape located within the premisesCo-ordinate and supervise the occupants within the premises in fire-fighting and in evacuation in the event of fire or other related emergencies.Conduct at least 2 Table-Top Exercises (TTX) * within the premises each year and to evaluate, together with the Fire Safety Committee.To carry out a fire risk assessment of the premises.To perform checks to ensure that any fire safety works using alternative solutions meet the requirements set out in the operations and maintenance manual, if any.Inspects and ensures all fire escape routes are clear of obstruction and fire extinguishers are in good condition.Ensure that the fire alarm system is in good working order.Prepares and submits annual fire safety report.Ensure at all times that fire safety requirements contained in the Emergency Response Plan are complied with. Requirements Diploma in Engineering (Building Services & Fire Safety) / Facilities Management with Minimum 3 years of relevant working experience.Or NITEC in Engineering (Building Services & Fire Safety) / Facilities Management with minimum 8 years of relevant working experience.
Skills Roles & ResponsibilitiesAssist the Building Manager on the day-to-day integrated facilities management service to our clients.Identify, troubleshoot problems & provide professional advice to the management team on all facilities and building matters.Develop and maintain partnership with contractors and vendors for all aspects of utilities and building management .Facilitate and ensure contractors/vendors complete repair and maintenance work to required timelines and standards as and when the need arises.RequirementsDiploma in Read more
Building / Mechanical / Electrical Engineering / Facilities ManagementMinimum 3 years' of relevant working experienceFire Safety Manager Certificate will be an added advantageIndependent with integrity, innovative and a self-starterExcellent organisation, problem solving and communication (verbal and written) skillsWorking Hours: Mon - Fri 9am-6pm Working Location: Central Salary: Up to $3,500*Interested applicants please email your resume to[Click Here to Email Your Resume] with a latest photograph and attention it to Ms Rin Chan.**We regret that only short listed candidates will be notified.
Skills

Roles & ResponsibilitiesJob DescriptionThe Environmental Health Safety (EHS) Engineer is responsible for developing, implementing, and continually improving the Company's safety and health programs and procedures to ensure personnel and plant wide Health and Safety. This individual is require to monitor and conduct EHS audits to identify level of implementation & effectiveness of EHS management system, identify & recommend measures/approaches to close gaps/improve the management system. He/she will also Read more
be liaising with external organizations on EHS compliance issues.Responsibilities :Fulfill the roles of Workplace Health and Safety Officer.Implements Environment, Health and Safety (EHS) programs on site.Participates in monitoring and controlling safety standards in accordance with local regulations and code of practice.Lead and manage the deployment of Corporate programs independently.Develop EHS procedures including establishing safe work procedures to minimize foreseeable risk in the workplace.Analyzes data in compliance with current regulations and makes appropriate recommendations to prevent new or recurring accidents.Conducts trend analysis, audits, accident investigations and site inspections of operational procedures, facility design, equipment and materials.Makes recommendations for changes in the work environment based on interpretations and principles of professional practicesDevelops EHS related training material and conducts training based on training matrix.Evaluates new hazardous materials to ensure compliance in EHS requirements.Reviews new/current EHS related legislation and evaluates the impacts to organization.Demonstrates teamwork in all interaction with other groups and departments. RequirementsEducationBachelor's Degree in EHS, Industrial Hygiene, Chemical Engineering, or related field.Experience, Skills, Knowledge and AbilitiesMinimum 5 years of working experience semiconductor or electronic industryRegistered Workplace Safety and Health Officer (WHSO)Fire Safety Manager Cert, HAZMAT knowledge/experience is an advantageSelf-motivated workerExcellent written and verbal communication skillsPossess fluent computer skills including Microsoft Word, Excel and Power PointGood understanding of OHSAS 18001 and IOS 14001Management systems and knowledge of Audits processAble to work effectively, diplomatically, and calmly in emergency situations
Skills Roles & ResponsibilitiesManage and maintain residential/commercial property sites as assignedConduct regular checks and inspection on grounds to ensure property is well maintainedEnsure building statutory requirements are compliedReview and recommend replacement/improvement plans for managed sitesProvide essential customer service support to the residents and ownersSupervise and manage a team of site staffOther job related and ad hoc duties as assignedRequirementsDegree in Building/Estate Management or equivalenCertified Fire Safety Manager Manager3 to Read more
8 years of relevant working experienceKnowledge of Building Maintenance & Strata Management ActDemonstrated oral and written communications skills
Skills Roles & ResponsibilitiesManage and maintain residential property sites as assignedConduct regular checks and inspection on grounds to ensure property is well maintainedEnsure building statutory requirements are compliedReview and recommend replacement/improvement plans for managed sitesProvide essential customer service support to the residents and ownersSupervise and manage a team of site staffOther job related and ad hoc duties as assignedRequirementsDegree in Building/Estate Management or equivalenCertified Fire Safety Manager Manager3 to Read more
8 years of relevant working experienceKnowledge of Building Maintenance & Strata Management ActDemonstrated oral and written communications skills
Skills