Sign in or register for a JobTech account.
Jobs that require

flexible

skill

$3,500 - $4,000 a monthPermanentJob DescriptionProvide full spectrum of administrative and secretarial function support to the Regional Director and team in ensuring efficient and effective admin supportWork is highly confidential nature and requires attention to detail, managing multiple priorities and taking action with minimal direction.Establishing positive relationships and effectively communicating with leaders, local/ AP admin and employees is critical to successful performance in the role.Responsibilities: Manage calendars for Read more
Regional Director and ManagerCoordinate and assist in travel arrangements. Include making flight, hotel,visa and car rental arrangements.Ensure Department Organization Chart is up-to-dateCarry out ad-hoc assignments as required ie, sit in department meeting, generate reports, preparing slidesSet up Facility Tour when required.Excellent judgement and respect for confidentiality of information.Ability to accept change and adapt to a variety of assignments. Reception Duty coverage on rotation basisAttend Monthly Admin meeting and minutes taking on rotation basisRequirements: Excellent interpersonal and communication skillsFlexible and independent and meticulousPossesses high level of integrity and confidentiality to informationProficient in MS Office (Words, Excel, Powerpoint, Outlook)Working knowledge of SAPAt least 5 years of administrative/ secretarial experience in MNCAble to work with all levelsJob Type: PermanentSalary: $3,500.00 to $4,000.00 /monthExperience:administrative: 3 years (Preferred)
Skills

Job Description Only applications through our website (https://sg.firstcodeacademy.com/en/careers) will be considered. About First CodeFirst Code Academy is empowering Asia's next generation to become creators of technology through teaching kids from age 4 to 18 about programming, design and entrepreneurship. Since 2013, we have taught 10,000+ students in various Asian cities and we continue to expand our global presence. We believe that it takes a team to build something Read more
big; if you have a love for technology and want to make a meaningful impact in next generation's education, join us now!About the RoleWe are looking for students who are passionate about software engineering, have experience in tutoring pre-teens or teens (other subjects are okay too), and have an entrepreneurial & startup mindset.Why teach with us?This unique opportunity allows you to:Learn: Apply and deepen software development and computer science knowledge to solve problems in communityTeach: Shape young minds and inspire teenagers to solve problems using technologyBuild: Be part of a fast-growing organization and lead an expanding instructional team"Coding + Children = My passion. First Code Academy has impacted me in such a positive manner that just two months of my time here has helped me discover this. As an instructor, I get to play with robots and learn new technology everyday and then try to pass over the skill sets to the kids. Watching them use their boundless imagination put to the test creating new apps and websites stuns me every single time and has made me realise how much potential lies within each and every child to use coding to change the world. It has been a great experience for me working (having fun) at FCA, interacting with the kids on a daily basis and learning from them as well. The environment set up for them at FCA is absolutely brilliant - they are given full authority to build whatever they want and use failure as a stepping stone to success which lines with our motto - "Done is better than perfect.""- Kowshik, Instructor, 2016Statistics (2015-2017 Internship)625 students applied198 were interviewed45 hired13 universities9 countriesTraining ProgramClassroom quality is our top priority. All interns have to go through a comprehensive training program designed collaboratively by First Code lead instructors and professional educators. Through our program, each intern instructor picks up design philosophy of our programs, teaching strategies, classroom management strategies, and last but not least, technical concepts.The entire program includes group discussion, self-study, lecture, activity, mock teaching, and shadowing in actual classrooms. The sessions will be hosted at the beginning of the internship program, and each intern instructor is expected to complete all the sessions.REQUIREMENTSYou are eager to shape the skills and minds of our next generation.You love to learn and expand knowledge in engineering and computer science.You are open minded and question the status quo.You have strong interest in software engineering, from mobile app development, to web programming, to hardware programming.You are fluent in one or more programming languages.You have previous engineering teaching experience, through a course, team training, etc.ResponsibilitiesLead and instruct programs for students in top local and international schools in respective city.Work closely with lead instructors to provide students with meaningful and prompt feedback on their progress.Work with First Code staff and teaching team to best meet the needs and learning styles of students.Independently guide students through development of a final project that will be presented and distributed to fellow classmates.Create a dynamic and collaborative classroom community.Inspire students to persevere through the challenges of turning their ideas into actual software.BENEFITSA chance to be proficient in Python, HTML, CSS, JavaScript, mobile and web development, Minecraft, Game Development and many moreJoin us in revolutionizing the concept of education in AsiaShape the direction of First Code Academy and be part of it from day 1Be a part of a compassionate team that treats you like family and emphasizes open communicationBe part of the fun - our Summer video :) https://youtu.be/6PJUnLfQffg
Skills Summary The Security Assistant Manager addresses security and quality of services that impact UPS and its customers. He/She monitors and audits security policies and procedures, conducts investigations, and ensures compliance with government regulations. This position supervises Security Specialists and Administrative Assistant. Job Description Analyzes and Audits Security Conditions Reviews service failure reports to identify procedural breakdowns and employee dishonesty incidents. Inspects physical assets (e.g., buildings, vehicles, etc.) to identify potential Read more
security issues. Observes the workforce to ensure compliance with company processes and procedures and verify employee integrity. Identifies the causes of procedural and employee integrity issues to determine appropriate responses for correcting problems. Develops, Implements, and Enforces Security Policies and Procedures Creates training and information materials to educate the workforce about the most current security and loss prevention practices and issues. Conducts research on best practices (e.g., claims issues, etc.) to maintain service quality and integrity of subject matter expertise. Audits quality and integrity policies and procedures to ensure compliance with company directives. Monitors employee disciplinary data to ensure corrective action is taken for improving claim numbers. Conducts Security Investigations and Presents Findings Analyzes research and surveillance findings to identify violations of company policies and procedures and possible criminal activity. Interviews investigation subjects to obtain a written statement detailing the incident being investigated. Conducts security investigations pertaining to losses, damages, and compliance violations and gathers information (e.g., research, interviews, surveillance, etc.) to prepare an accurate and thorough case file. Presents investigation findings to management and government agencies to ensure appropriate responses to incident. Analyzes the root cause of losses and investigation results to determine the need for additional training and/or procedural updates.                            Responds to Internal and External Customer Security Concerns Consults with UPS departments about security and procedural issues to determine the appropriate resolution. Attends department meetings to update management on security and quality of service issues. Manages relationships with external customers (e.g., Apple, etc.) to develop customized security procedures. Monitors fraud mitigation team activities for prompt responses to inquires received regarding fraudulent activity against customers and consignees. Participates in forums to discuss shipping methods and products affected by fraudulent shipping (e.g., Fraud Committee, etc.). Attends outside financial crime association meetings to update management on security of financial transactions and safeguards of service issues. Supervises and Develops Others Determines employees' training needs to produce continuous development plans. Provides on-going feedback and support to improve performance. Conducts performance evaluations in a consistent, fair, and objective manner to encourage continuous performance improvement. Holds others accountable to established performance levels to achieve individual and group goals. Resolves individual and group performance issues in accordance with UPS's policies and procedures in a timely manner to motivate and foster teamwork. Job Requirement                              Possess a minimum Diploma or Bachelor's Degree in Criminal Justice, Law Enforcement Technology, or IT Security related discipline. Minimum 2 years of relevant working experience in security or related field in conducting investigations, conducting Risk Management assessments and developing security awareness programs coming from Transportation/Airport industry. At least 5 years of successful people management experience. Understanding of Local Security requirements and Customs knowledge is required. Candidate whom possess Legal or Regulatory knowledge is preferred. Self-starter, highly motivated with exceptional analytical, conceptual, and problem-solving abilities. Ability to develop and implement companywide projects and programs. Excellent interpersonal skills with the ability to communicate effectively and able to work well with people of all levels (including vendors and law enforcers). Require demonstrated skills in MS Office Programs (MS Word, MS Excel, MS Powerpoint). Candidate must be comfortable to travel alongside flexible working hours.
Skills

$2,000 - $4,000 a monthHubble Office ManagerJoin us as our Office Manager and play a critical role in empowering Singapore's fastest growing tech startup in the construction industry. You will also get to work closely with the CEO and take charge of the human resources, finance and office culture of an ambitious and motivated team. As you take on the responsibility of protecting Hubble's human and financial capital, Read more
you get to shape and define a positive and empowering environment for your team. If helping to steer and nurture a company on the road to expansion excites you, then Hubble wants you! We are seeking to more than triple our headcount and regional presence by end-2019.Responsibilities: Oversee all human resource, finance and office administration matters to ensure processes are smooth, compliant and effectiveManage human resources from onboarding to offboarding, including learning & development, career guidance and staff welfareSafeguard the company's finances as the financial gatekeeper and internal auditorSteer Hubble through our next wave of growth and regional expansion (Up to 50 employees in 2 country offices by end-2020)Be the first point of contact as the subject matter expert for all Finance and HR-related queriesReview and shape Hubble's company culture, including all HR policies, company activities, and people developmentLiaise with the Corporate Accountant, Government Authorities, Suppliers, Customers and other Partners to ensure timely, compliant and documented relationshipsImplement and master new technology software to help with company processes, including tools for communication, collaboration and reportingExplore and implement opportunities for events, initiatives and programmes that are beneficial for the companyContribute to overall team successRequirements: Singaporeans preferredAt least 2 years' experience in HR and company finance matters with a Degree/Diploma in Business Administration and/or Human Resource ManagementDetail-oriented, independent and organizedDriven to experiment, develop and streamline internal processesComfortable with using technology to perform day-to-day workAdaptable, resourceful and flexible in handling a wide range of dutiesWhat Makes Hubble Special? We are the market leader in offering digital solutions to the construction industry - we transition the age-old industry from pen and paper to modern software toolsWe are a fast-growing and fast-moving company - the day-to-day work at Hubble is ever-changing and will never be boringWe have a diverse interdisciplinary team hailing from different backgrounds with a common goal of solving complex problems using technologyWe believe in a flat hierarchy and learning from each other – regardless of our roles, we're part of the same team, we share the same space and we work toward the same goalsWe encourage openness: open culture, open-concept office, open communicationWe give the best people the best tools to work with; think Macbooks, ample workspaces and smart devices to offer the most conducive work environmentAbout Hubble: Founded in 2016, Hubble has grown at an explosive pace and is now a technology leader in Singapore's Construction industry. We want to empower the next generation autonomous construction worksites that will build the smart cities of tomorrow. We are working with some of the largest construction companies as well as on R&D projects with government agencies to continually innovate and deliver digital technology breakthroughs on Hubble's big data platform.As we continue to pursue aggressive growth and look towards regional expansion, Hubble is looking for independent and driven individuals to join our dynamic and diverse team. You will be deeply involved in pushing the frontiers of the industry and exploring new ventures with the company. If you enjoy being at the forefront of regional market expansion - drop us a note.To learn more, check us out at https://hubble.sgJob Type: Full-timeSalary: $2,000.00 to $4,000.00 /month
Skills

Job Description Only applications through our website (https://sg.firstcodeacademy.com/en/careers) will be considered. About First CodeFirst Code Academy is empowering Asia's next generation to become creators of technology through teaching kids from age 6 to 18 about programming, design and entrepreneurship. Since 2013, we have taught 4,000+ students in various Asian cities and we continue to expand our global presence. We believe that it takes a team to build something Read more
big; if you have a love for technology and want to make a meaningful impact in next generation's education, join us now!About the RoleWe are looking for students who are passionate about software engineering, have experience in tutoring pre-teens or teens (other subjects are okay too), and have an entrepreneurial & startup mindset. We have openings in Hong Kong, Singapore, and Shanghai.Why teach with us?This unique opportunity allows you to:Learn: Apply and deepen software development and computer science knowledge to solve problems in communityTeach: Shape young minds and inspire teenagers to solve problems using technologyBuild: Be part of a fast-growing organization and lead an expanding instructional team"Coding + Children = My passion. First Code Academy has impacted me in such a positive manner that just two months of my time here has helped me discover this. As an instructor, I get to play with robots and learn new technology everyday and then try to pass over the skill sets to the kids. Watching them use their boundless imagination put to the test creating new apps and websites stuns me every single time and has made me realise how much potential lies within each and every child to use coding to change the world. It has been a great experience for me working (having fun) at FCA, interacting with the kids on a daily basis and learning from them as well. The environment set up for them at FCA is absolutely brilliant - they are given full authority to build whatever they want and use failure as a stepping stone to success which lines with our motto - "Done is better than perfect.""- Kowshik, Instructor, 20162015 & 2016 Summer Computer Programming Internship Statistics314 students applied95 were interviewed26 hired9 countries10 universitiesTraining ProgramClassroom quality is our top priority. All Summer interns have to go through a comprehensive training program designed collaboratively by First Code lead instructors and professional educators. Through our program, each Summer facilitator picks up design philosophy of our programs, teaching strategies, classroom management strategies, and last but not least, technical concepts.The entire program includes group discussion, self-study, lecture, activity, mock teaching, and shadowing in actual classrooms. The sessions will be hosted at the beginning of the internship program, and each Summer facilitator is expected to complete all the sessions.REQUIREMENTSYou are eager to shape the skills and minds of our next generation.You love to learn and expand knowledge in engineering and computer science.You are open minded and question the status quo.You have strong interest in mobile application development (not necessary to know iOS or Android development, as long as you are fluent in one or more programming language)You have previous engineering teaching experience, through a course, team training, etc.ResponsibilitiesOrganize summer and semester programs for students in top local and international schools.Work closely with co-instructors to provide students with meaningful and prompt feedback on their progress.Work with FCA staff and teaching team to best meet the needs and learning styles of students.Guide students through development of a final project that will be presented and distributed to fellow classmates.Facilitate a dynamic and collaborative classroom community.Inspire students to persevere through the challenges of turning their ideas into actual mobile application.BENEFITSA chance to be proficient in Python, HTML, CSS, JavaScript, mobile and web developmentJoin us in revolutionizing the concept of education in AsiaShape the direction of First Code Academy and be part of it from day 1Be a part of a compassionate team that treats you like family and emphasizes open communicationBe part of the fun - our Summer 2016 video :) https://youtu.be/6PJUnLfQffg
Skills Why Join? Are you looking for a challenges & great career opportunities? Want to be a pioneer batch working and build a excellence working culture? Then join my client that are the system of care that is one which is imagined differently unlike conventional hospitals! Job TypePermanentBenefitSalary range from: $5000 to $7000 (Depend on experience and qualification) AWS + Performance Bonus (Averagely 2 to 3 months) Flexible BenefitsLocationCentral Read more
WestJob Responsibility This position will be reporting to Chief Operating Officer, the job incumbent will lead and provide oversight to the Biomedical Engineering Department in the management of hospital medical equipment to provide safe and quality medical equipment to all patient care areasPlan and direct BME to achieve desired target of providing safe and quality medical equipment services. Set work plans and performance indicators to optimize BME resources Oversee the department capital and operating budgets and ensure optimal utilization Regularly review work processes with engineers and contractors to streamline work flow and improve BME operational efficiency Regularly review BME resources including staff training and planning to improve staff competency and BME's ability to respond to any changes in the operating environment. Undertake the role of a technical assessor for procurement of medical equipment. Provide technical advisory to senior management on medical equipment related issue Perform any other duties assignedRequirement:Bachelor in Biomedical Engineering or equivalent Minimum 5 years working experience as engineering manager in healthcare institution Good communicator with negotiation and presenatation skills Good analytical skills Strong leadership qualitiesInterested applicant please email us an updated copy of your resume to [Click Here to Email Your Resume] We regret to inform that only shortlisted candidates will be notified Email Address: [Click Here to Email Your Resume] Koh Kar Fu (Xu Jia Fu) | CEI: R1655013 ScienTec Consulting Pte Ltd (ScienTec Personnel) | EA 11C5781
Skills RESPONSIBILITIES Manage and coordinate Multimedia & IT related projects between clients and internal departments, as well as external vendors Support and answer to client's request and queries Document processes into style guides Perform QA checks for deliverables to clientsREQUIREMENTS Min Diploma Holders in Multimedia Technology / IT/ Computing/ Visual Communication or equivalent Knowledge in Adobe InDesign, Adobe Flash, Adobe Illustrator, Adobe Photoshop, Dreamweaver etc Flexible and comfortable in Read more
handling multiple IT projects at the same time Responsible team player and good organization skills Proficient in HTML, Javascript, XML & ActionScript Able to work independently with good initiatives and possess good communication skills Knowledge in video editing/video software tools is a plus 1 year contract, convertible to a full time position depending on performanceInterested parties, please submit CV with photo, current, and expected salary to (email) .
Skills

Roles & ResponsibilitiesPresent well articulated UX design and IA decisions to teams and stakeholdersImplement best practices in user design methodologiesIt's about user centred design approach at every stepPlan and participate in ongoing usability testing and assessmentsAdapt existing UI to various platforms (including asset production and implementation)Plan and conduct cross functional product strategy workshops to facilitate product scopingMaintain a flexible work schedule to accommodate for revisions and updatesWork under Read more
minimal supervision and review; exercises independent judgementRequirementsBA/BS degree in Design (e.g. graphic, interaction, visual communications, product, industrial), HCI, or a related field or equivalent practical experience.Familiarity with design techniques: crafting user personas, storyboarding, user research and wireframes.5+ years working experience working in a UX design role, working on logistics and / or operations productsA clean design aesthetic and knowledge of how design and engineering impact each otherExperience in designing web and mobile applications using a broad array of tools like Adobe CS, Invision, Axure, etc.Experience with Sketch to manage raw files and export assetsAbility to solve technical problemsIdeally some skills across latest web and mobile driven technology (Swift, Javascript, HTML5, CSS3)Have an upbeat, positive attitude and enjoy working on a high-energy teamPlease send us your:Updated portfolio with samples of UX research and UI designs (required)
Skills

Roles & ResponsibilitiesThoughtWorks is synonymous with innovation. We're a diverse community of bright and passionate individuals striving to have a positive impact on the world. We're dedicated to the art of software delivery, by keeping it lightweight, Agile and open-source. Our clients are organisations with ambitious missions, where we deliver complex enterprise systems.As a Business Analyst, you'll be instrumental in the analysis, design and building of critical and Read more
complex custom-designed, business applications that use a wide range of the latest technologies. You'll be responsible for orchestrating collaboration between product owners, business sponsors, subject matter experts and development teams by removing roadblocks and fostering communication. We're seeking talented & passionate people with a creative approach to problem-solving. If you have experience in a similar role then we'd love to hear from you!RequirementsAs a Senior Business Analyst at ThoughtWorks, here's what you'll bring:3+ years of experience of working successfully with development teams to deliver bespoke softwareStrong facilitation skills and experience of leading workshopsExperience prioritising competing demands from stakeholders with ability to get buy-in and resolve conflictsSome experience with Agile, Lean, and Continuous Delivery best practicesExperience with modelling business processes utilising a variety of tools and techniquesA genuine passion for quality software; and the know-how to get from sketch to codeAs a Business Analyst at ThoughtWorks, you'll get to:Build bespoke software using the latest technologies and toolsFacilitate in organisational transformation solutioning and executionMentor and evangelise Agile, Lean, and Continuous Development analysis best practicesThink through hard problems in a consultancy environment, and work with amazing people to make the solutions a realityWork in a dynamic, collaborative, non-hierarchical environment where talent is valued over job title or years of experienceWe work almost exclusively on customer site providing a mix of delivery and consulting services, so you'll be flexible about project location, and willing to travel as part of your role. We do our best to make life here as easy as possible and to take people's personal situations into account. At ThoughtWorks we promote diversity in all its forms and reject discrimination and inequality. We proudly, passionately and actively strive to make both ThoughtWorks and our industry more reflective and inclusive of the society that we serve. If you are interested in finding out more, please apply - our recruiters will be in touch.
Skills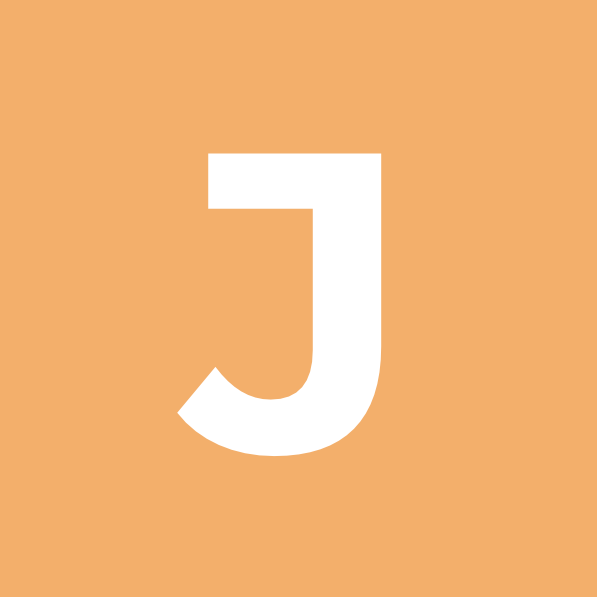 Job Title: APPLICATION ENGINEER (ROBOTICS) (J178-0001115)Industry: TechnologyJob Category/Function: Engineering / Technical / Engineering / TechnicalSalary: SGD 3500 - 5000Location: South West, SingaporeAbout Company:Our client is a Singapore-proud engineering company, the comapny has been evolving the industry landscape with its technological innovations since 2006. Together with a strong team of dedicated engineers and technical personnel. The company is committed to deliver innovative products and solutions, translating concepts into reality.Job Read more
Description:- Application development for Intelligent Mobile Robots- Deploy products to new customers- Work with other team members to provide support for existing customers- Maintenance of current product's Application Design, implement and deliver application-specific solutions using the current product's Application framework- Design and implement tools to facilitate application development and testing- Perform bug fixing and improvement of current product's Application frameworkJob Requirements:- Bachelor in Computer Engineering/Computer Science or equivalent - 1-3 years of experience in software development- Experience in C++- Experience with robotics product development- Experience in Agile development and Git version- Experience in test driven development and knowledge of setting up test frameworks- Experience in Python- Experience with ROS for commercial products- Experience with different type sensors (2D/3D Lidar, Camera, etc.)- Experience with ROS-I and MoveIt- Experience with Point Cloud Library (PCL)Compensation:- Education support- Sports (e.g. Gym)- Parking- Flexible benefits- Medical- Miscellaneous allowanceInterested applicants are invited to submit their resume via clicking the apply button.JointHire Singapore Pte Ltd.(EA License No.: 17C8920)Rick Ng (Registration No.: R1879461 )
Skills