Sign in or register for a JobTech account.
Jobs that require

follow up

skill

Responsibilities:
To provide Level 2 support for Multi-function printers –Lexmark, Ricoh & HP brands.
Manage printer management servers & monitor printer utilization, warning alert and reporting
Support scope: Install, configure, troubleshoot issues, issue resolution, root cause investigation, writing knowledge base articles, providing user education, coordination and follow up with external hardware / software vendors, follow up with user for confirmation of issue resolution
Track incident and service request tickets through internal ticketing system and provide timely resolution and updates according to agreed service level set up the organization
Create periodic reports regarding printer / end user device support and participate & contribute in team meetings
Required Skills/Qualifications:
ITE graduate or Diploma or Degree in science / technology / engineering
Good communication (both verbal and written) skills in English
Minimum 2 years of IT experience
Window 7, Windows 10, Apple Macbook administration and troubleshooting skills
Configuring and troubleshooting skills for SCCM, McAfee AV, ePO, Symantec end protection, Active Directory GPO, Intune, Office 365, Mac OSX
Interpersonal skills with ability to work with heterogeneous teams
Ability to work independent and drive tasks with ownership
Skills Responsibilities Lead to analyze, diagnose and resolve account service issues Responsible for account services and prioritization of work requests for customers, as well as to integrate new, enhanced and existing service offerings for the account Ensure effective implementation and follow-up of Incident Management processes of customers Monitor and ensure the service delivery and Service Level Agreements meet the NEC's obligations Identify, implement and drive service improvements to enhance Read more
customer satisfaction Involve in Change Management and resource forecasts to ensure effective delivery of end-to-end services; interpret and plan on-going projects and workload forecasts Provide relevant reporting and trend analysis statistics to pro-actively support and improve the customers' businesses Requirements Any other ad-hoc duties as required or assigned Bachelor Degree or Diploma in Computer Science or IT related studies Industry Certifications, such as A+, N+ and/or MCSE/CCNA, will be an added advantage At least 5 years of experience in a technical service and senior team lead's role Sound technical skills in Microsoft Windows, desktop hardware, desktop software application and network environments Effective oral and written communication skills Strong organizational and interpersonal skills Good customer service and support attributes Independent and results-orientedEAP No.: R1766065EA Licence No.: 95C5411
Skills Responsibilities:Provide desktop support at customer's site. This includes installation, repair, servicing, liaising and maintenance of solutions in accordance with the manufacturer's specifications, to ensure customer satisfaction and service operation are achieved Conduct installations based on customer's requirements and company specifications, from site inspections through to final sign-off and acceptance Diagnose and perform repairs on equipment and solutions and ensure that relevant updates and patches are applied accordingly on-site Read more
or remote diagnostic procedures at customer's sites Initiate escalation procedures and follow up on all open requests of allocated sites to ensure customer satisfaction First level troubleshooting of network connectivity in a LAN/WAN environment Responsible for tracking hardware and software inventory and report to asset management team on a regular basis Assist in user/hardware movement and office relocations Maintain defective equipment/parts in maintenance inventory, document customer repairs, maintain and restock assigned parts inventory to ensure proper spare parts levels Provide user data and application recovery Maintain IT records and track on areas of responsibilities Any Other Ad-hoc Duties as Required or Assigned Requirements:Bachelor Degree or Diploma in Engineering, Computer Science/Information Technology or its equivalent At least 1 year of experience in a technical service role Fresh graduates are welcome to apply Strong technical skills in Microsoft Windows, desktop hardware, desktop software application and network environments Ability to lead, analyse, diagnose and resolve account service issues Sound analytical and problem solving skills Effective communication skills, both written and presentation Strong organizational and interpersonal skills Good customer service and support attributes EAP No.: R1766065EA Licence No.: 95C5411
Skills Project Engineer *M&E* [Up to $4500/West] - SPKH Working location : Buona Vista Working hours : 830am – 6pm About the company: My client is a well known local company, with 20 years of experience in the Property Management industry. They are currently looking for an Project Engineer, Mechanical&Electrical to assist on daily responsibilities. Responsibilities :Conduct checks on installations, troubleshooting, preventive and corrective maintenance works on air-conditioning & Read more
mechanical ventilation system, electrical system e.g. power & lighting, fire protection system, building management system, plumbing & sanitary system, extra low voltage systems Able to draw/sketch simple M&E design, read and interpret drawings and plans submitted by the tenant for renovation and reinstatement works; Liaise with contractors on rectification & maintenance work and certify completion of jobs.Regularly evaluate vendor performance and recommend improvements in service delivery; Prepare and issue Purchase Requisitions and Purchase Orders for procurements; Arrange and attend regular meetings with key service providers, vendors/contractors, follow up on outstanding matters or course of actions; Manage and maintain proper M & E records, files of correspondence, documents and materials pertaining to Building; Control and manage the use of common amenities and facilities in the building. Attend to emergencies; Attend to and document feedback or complaints and follow-up with relevant recommendations or course of actions; Create and maintaining good rapport with tenants and attend to their feedback, and Attend to any other duties as and when required by the Management.Requirements :Min Diploma in Mechanical, Electrical or relevant fields Min 5 years working experience in Commercial buildingsInterested candidates, kindly apply through the Apply Now button or email your resume to: [Click Here to Email Your Resume] Ken Ho Recruitment Consultant Kenneth Ho Qian Tat – R1879958 ScienTec Consulting Pte Ltd (ScienTec Personnel) | 11C5781 *We regret that only shortlisted candidates will be notified. **By submitting any application or resume to us, you will be deemed to have agreed & consented to us collecting, using, retaining & disclosing your personal information to prospective employers for their consideration.
Skills

Our company is an exclusive retailer for award winning lifestyle audio/visual and automation solutions to promote aspiring living experiences. We promote a fun and creative culture for constant innovation, with trust in each team player to perform their best. We are looking for fun and energetic retail sales consultants (full-time) to join our vibrant and dynamic company. You will be the key to create wonderful customer experiences, while Read more
promoting and building unique systems for our clients. Our Location: Central , Near City Hall MRT station City Hall (Full-time, 11am-7pm)Your Mission:Promote lifestyle solutions and experience to bring joy and delight to our customers. Be a brand ambassador, and promote our company's portfolio of brands Attend to customers' enquiries and to make recommendation to customers Follow up on aftersales service and enquiries Support in various aspects of sales and retail operational activitiesWhat We Need from You:Enjoy music , movies, and lifestyle products Have excellent customer service and positive learning attitude Independent, responsible, dynamic Good spoken and written EnglishYour Perks & Environment:Basic Pay + Commission Annual leave + Medical/Dental benefits + Birthday Off Hours: 6 day week, 11am-7pm (Sunday off) Location:Central, near City Hall MRT stationJoin Us:Resume with recent photo Reason for leaving current and previous employment Current and expected salary package AvailabilityEmail your applications to [Click Here to Email Your Resume]
Skills Job Scope:Prepare Report Scheduling appointments Follow up and close case closely Perform administrative duties Telemarketing Any ad-hoc duties as assignedRequirements:GCE "N / O" Levels and above Bilingual Good interpersonal skills and self-motivated Computer literate Self-motivated ImmediateWork Location near Aljunied MRT (approx 8 mins walk from MRT) Interested applicants please click "Apply Now" or send your detailed resume in MS Word format to [Click Here to Email Your Resume]
Skills Greetings from Popsical – the company behind the revolutionary karaoke experience. As a Channel Sales Executive, you will play a vital role in ensuring the smooth reselling and distribution of Popsical products within Singapore. You will need to work closely with the various external clients and with the internal fulfilment team, to ensure that the placement of purchase orders, sales and inventory management of all accounts is well Read more
managed. As a start-up that takes pride in delivering a great karaoke experience to all, we require passionate, driven and proactive team members who have a sense of ownership over the business. www.popsical.com Be a representative of all of Popsical's key channel account managers (including chained stores and independent resellers) Record and share timely reporting of sales, purchase inventory list of channel partners Review paperwork and reports Tracking sales and inventory, to ensure healthy level of stocks in each channel Coordinate closely to ensure timely placement and fulfilment of purchase orders for key channel partners like chained stores and independent resellers Follow up with clients on billing and processing of payments Generate Invoice and Quotation for clientsCandidate must possess at least a diploma in any field, preferably supply chain or business administration At least 2-years of experience in Sales Field Possess good attitude, self-driven and able to work independently Excellent Communication and negotiation skills Team Player, and open to taking on ad-hoc duties as deemed fit by organization Required languages: English and Mandarin (To communicate with Mandarin-speaking manufacturing partners) Preferably familiar with managing PSI (Purchasing, Sales & Inventory) aspects
Skills

Job Description:Develop detailed built drawings – Office Furniture, by using AutoCAD according to client needs. Check all drawings before submission and perform drawings submission. Maintain accurate and updated logs to track responses and drawings status. Site measurement and meet up with clients and resolver on site design related matter. Photos editing / follow up / through on sales with customers for existing and new customers. Other ad-hoc duties.Requirements:Nitec/Diploma/Certificate Read more
in drafting or equivalent Min 1~2 year experience in drafting preferably in corporate office furniture design. Proficient in AutoCAD, 2D or 3D, Photoshop, Free-hand sketches and space planning. Good communication & presentation skills and good team player. Self – motivated and able to work independent. Working Hour: Monday – Friday 9.00am – 6.30pm. Working Locations: Sims Drive, nearest MRT Aljunied. This position is applicable for both genderQualified or interested candidates, please email your updated resume in MS. Format to [Click Here to Email Your Resume]. We regret to inform that only shortlisted candidates will be notified
Skills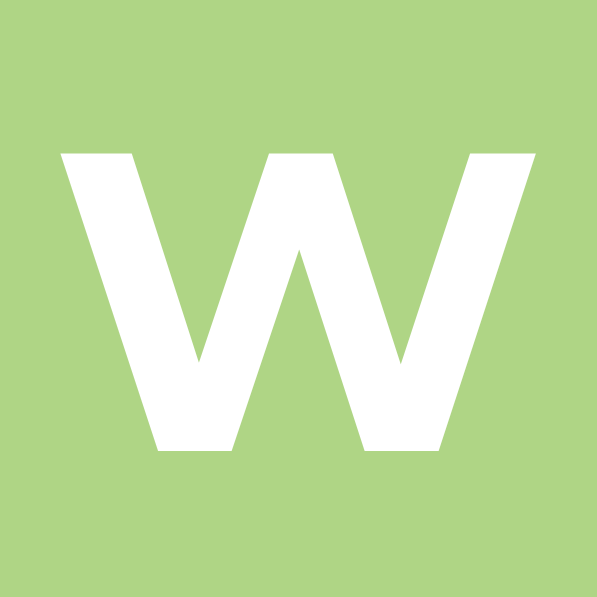 Responsibilities:Full spectrum of account to complete the full sets account for 4 entities Inclusive AR/AP Prepare monthly AR/AP aging report and submit to management Handle multicurrencies bank account reconciliation Data entry of customer payments, perform cheques and bank transfer transactions Follow up on overdue account and payment status and arrange debts collection File and keep credit and debit notes Prepare monthly statement of account for account receivables Handle Read more
multi currencies bank account reconciliation Assist in budgeting and forecasting monthly AR/AP collection Address audit queries and issues concerning account receivableRequirements:Min Diploma and above in accountancy Min 3-5 years working experience
Skills

Summary of Role Assist Fresenius clinic in daily administration work and general clerical duties. Key Accountabilities Clinic Administration and general clerical dutiesAnswer phone call within 3 rings and provide relevant information to callers. Ensure email is checked and answered timely. Collect and distribute mails from post box daily. Collect payment from patient before/after each treatment and update receipt timely. Bill patient after each treatment daily. Banking of cash Read more
weekly or when cash collected reached S$1,000 (whichever come first). In charge of purchasing clinical consumables and follow up accordingly. Responsible for inventory closing monthly. In charge of registration & administration of new patients. Update centre movement chart on patient's status daily and submit to Finance and Clinic Administrator monthly. Liaise with Nurse Manager or Nurse in charge for patient's appointment booking. In charge of ensuring patients particulars are updated. In charge of petty cash and ensure accurate record of transaction.Claim SubmissionPrepare Medisave / Medishield summary, NKF/MSW & CSC tax invoices monthly. E-submission of the following in accordance to local guidelines:Medisave and Medshield NKFCSCEnsure MSW tax invoices are posted to respective hospitals timely. Monitor and follow up to ensure claim submitted are reimbursed to the company. Liaise with Finance for issuing of cheque to patient monthly.Professional Development of SelfMaintain a professional image among colleagues and public. Comply with required dress code.Qualifications and ExperienceMin ITE graduates. 'N' or 'O' level preferred. SAP experience preferred. 2 years' experience in clinic, hospital or healthcare preferred. Customer service experience preferred. Inventory experience preferred.CompetenciesPatient, responsible, reliable and diligent. Good communication skills. Strong commitment to patient care. Good command of English and a local language preferred. Computer literate with knowledge of MS-Office for words and excel.
Skills