Sign in or register for a JobTech account.
Jobs that require

food & beverage

skill Roles & ResponsibilitiesPreparation of all food and beveragesRegular review of café menu to ensure food offerings are well receivedAble to create and plan new food offerings when requiredManages and oversee daily café operations and ensure cleanliness of café at all timesInventory management and ensuring sufficient stock level at all timesProvide excellent customer service and ensuring quality of food and beverages served to customersCompliance with NEA safety and hygiene Read more
standard requirements RequirementsMinimum Shatec / ITE with F&B related qualificationsAt least 2 years of experience in food preparation and café operationsCommitted in achieving customer satisfaction and service excellenceTeam player and able to work in a fast-paced environmentPositive attitude with a pleasant personalityCandidates with Barista skills would be a plus.
Skills
Roles & ResponsibilitiesINTERNATIONAL FRANCHISE MANAGERReports to:Director of International MarketsWHAT YOU DO We are looking for a competent International Franchise Manager to drive new franchise recruiting and new market development of 4Fingers restaurants and makes well-developed recommendations to drive the acceleration of the International business. Partners with cross-functional partners and regional teams to identify specific opportunities for optimizing existing portfolio and effectively expanding into high opportunity new markets.KEY RESPONSIBILITIESSource, Read more
research, track and manage new oversea business franchise dealsActively manage the relationship with current and potential business contactsIndependently looking out for opportunities with authority agencies to enter into potential markets or connect with potential business partnersFollow up on new business opportunities and setting up meetingsPlanning and presenting business proposalsAchieve the business objectives and goals assignedStrategies, budget, plan and implement overall business development activitiesAssist the oversea franchisee in setting up & opening new businessEstablish and maintain effective two-way communications between franchisees and the Company in an effort to promote full understanding of the Company's strategyWork in conjunction with the internal marketing team to prepare the promotional planning guides for franchisees across various global regionsResponsible for the development and execution of the Local Restaurant Marketing program.Ensuring training, tools and communications are complete and up-to-dateManages new franchise candidate inquiries from Website, internal, and external sourcesDevelop and own the process and tools required for world class franchisingOwns management and execution of select franchise development activitiesAssists in managing franchise workouts and financial assistance plans impacting franchise agreementsAssists with updates of 4Fingers franchise policies and procedures as necessaryRepresent 4Fingers at key industry conferences, trade shows and networking events to heighten visibility of brand and growth plansRequirementsREQUIREMENTS OF THE ROLEMinimum 5 years in similar capacity with regional business developmentExperience in setting up, managing overseas franchiseProficient in business presentation, negotiation, interpersonal and communication skillsBusiness acumen with an excellent analytical skillHas good understanding of legal issues relating to overseas business developmentAbility to coordinate, facilitate and orchestrate resources across departments and functions to support business development activitiesStrong problem-solving and creative skillsPreferable with F&B or retail industry experienceWillingness and abilityto travel extensively
Skills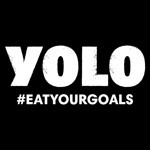 Working Location: Star Vista (Buona Vista), Tanjong Pagar and Tai Seng Include:Setting up workstations with all needed ingredients and cooking equipment Preparing ingredients to use in cooking (chopping and peeling vegetables, cutting meat etc.) Cooking food in various utensils or grillersJob brief We are looking for a skilled Cook to prepare delicious meals according to menu. You will cook dishes that will delight our customers with their taste Read more
and timely delivery. An excellent cook must be able to follow instructions in cooking and delivering well-prepared meals. They must be deft in moving around the kitchen and apt in multi-tasking. Experience in using various ingredients and cooking techniques is also important. The goal is to help preserve and enhance our reputation so we can expand our clientele. ResponsibilitiesSet up workstations with all needed ingredients and cooking equipment Prepare ingredients to use in cooking (chopping and peeling vegetables, cutting meat etc.) Cook food in various utensils or grillers Check food while cooking to stir or turn Ensure great presentation by dressing dishes before they are served Keep a sanitized and orderly environment in the kitchen Ensure all food and other items are stored properly Check quality of ingredients Monitor stock and place orders when there are shortagesRequirementsProven experience as cook Experience in using cutting tools, cookware and bakeware Knowledge of various cooking procedures and methods (grilling, baking, boiling etc.) Ability to follow all sanitation procedures Ability to work in a team Very good communication skills Excellent physical condition and stamina High school diploma or equivalent; Diploma from a culinary school will be an advantage Candidate must possess at least Primary/Secondary School/"O" Level in Food & Beverage Services Management or equivalent. At least 2 Year(s) of working experience in the related field is required for this position. Preferably Non-Executive specialized in Food/Beverage/Restaurant Service or equivalent.*Singaporeans welcome to apply *Having a class 3 license is not compulsory
Skills

Roles & Responsibilities- Assist in day-to-day operation- Manage in stocks and inventoriesRequirementsDylan Then Reg No: R1878687 The Supreme HR Advisory Pte Ltd EA No: 14C7279
Skills Roles & ResponsibilitiesJob DescriptionMain ResponsibilitiesReport to the Senior Operations ManagerOversee and ensure the smooth operations of the OutletFood Preparation and cook the wide variety of food offered in OutletMotivate and inspire the team to achieve monthly sales targetEnsure smooth operations through setting and enforcing high standard of food and beverage quality.Maintain strong hygiene and safety standards, ensure utmost cleanliness, hygiene and safety standards are keptStrong sense of customer Read more
service, attend to customers' enquiries and complaints and constantly obtain customer feedback during operations to ensure satisfactionAnalyse financial performance, formulate and implement strategies to maximise productivity and profitabilityEnsure accuracy and timely submission of paperwork to HQPrepare beveragesConduct interviews and recruit suitable candidatesRead emails and conduct briefings and meet staff to ensure timely sharing of information as well as to gather feedback from the groundEnsure the strict compliance by all service and kitchen staff to company's standard operating proceduresAble to deploy, supervise, direct, Foster and build strong employee relations in the restaurant to motivate staffBrief staff on menu items, customer service standards and other required mattersTake charge of inventory control and conduct bi-monthly stock takeUpdate GRN and perform e-ProcurementPlan staff duty roster and cleaning dutiesHandle cashiering duties, daily sales collection, cashiers float and petty cash claimsPerform banking dutiesResponsible for staff training, orientation and discipline issuesContinuous innovation to achieve business goalsCreate a fun and healthy working environment for outlet staffAny other appropriate duties and responsibilities as assigned RequirementsRequirementsMinimum 4 years of relevant experience in QSR and in a supervisory role.Have good product knowledge on food itemsKnowledge of cost/inventory management would be an added advantageBasic PC-literacyStrict sense of hygiene and safety standardsStrong command of both Mandarin & English in order to communicate and introduce menu-items to customersExcellent organizational skills
Skills
Roles & ResponsibilitiesAnalyze site processes and the compliance with Internal control processes. Contribute to implementation of process, policies, procedures and practices at site level.Ensure all controls are in place and propose recommendation to improve processes.Review Operation contracts to understand contractual obligations and assist on the achievement of financial goals and expectations, identifying gaps.Monthly review of P&L and all financial data of the units.Support Segments on the Preparation of Read more
Budget, Forecast and 5Y Plan.Organize and participate to regular random spot site checking.Prioritize and target under performance units, working closely with Operations Managers on improvement strategies.Support Segments Directors on contract renegotiation and price revision.Support mobilization sites on all finance and internal control aspects.Provide operational performance metrics for the units. Develop benchmarking and comparison between units. Monitor operational KPIs.Preparation of reports to analyze irregularities, deviation, and gaps.Manage the Internal Control processes at site level.RequirementsBachelors or equivalent in finance/related disciplinesMinimum 3-5 years' experience in Food & Beverage industry or retail multi-site industryEager for a significant operational exposure to be support and partner to operationsPro-active approach with an ability to work in autonomy and proven ability to work in a collaborative wayAnalytical skills, curiosity, accuracyTenacious, able to perform well under pressureExcellent communication and interpersonal skills
Skills
Job Summary Overall in charge of the entire Cost Control function, inventory control and ensuring that food and beverages are properly accounted in a cost effective manner. Duties & ResponsibilitiesPerform daily checks on invoices matched by Receiving staff and its allocation to food outlets. Calculate food and beverage cost for all outlets and compare with actual purchase. Work closely with Chefs in costing of banquet events and new Read more
menus. Ensure completeness and accuracy of recipes, food costing, internal transfers and monitoring of wastage. Ensure that procedures for issuing food and beverage items from Stores to outlets are properly adhered to. Ensure that stores items are checked monthly for slow moving and stores' stock are checked for expiry dates Prepare weekly and monthly costing updates for all food and beverage including variance analysis reports. Plan and lead monthly stock-count for all outlets Analyse, compile monthly reports and pass its journal entries for cost of goods sold for all outlets. Investigate unusual variance in food and beverage cost. Perform monthly Inventory reconciliation in a timely manner. Plan and liaise with external auditors for year-end stock-count for all outlets. Train staff to cover duties during his/her absence. Any other costing and related financial analysis duties and ad-hoc costing projects as assigned from time to time.Job RequirementMinimum of 3-5 years of experiences in hospitality or F&B environment preferred Diploma/Degree in accounting or any related qualification Initiates contact and establishes rapport easily Has the ability and willingness to undertake further development Meticulous and high level of attention to details Knowledge of POS system and MC system Proficient in MS Excel and MS Word Has potential to progress to full automation of integrating inventory control with food costing Good communication skills, in both written and verbal English and Mandarin (to liaise with Mandarin speaking associates)
Skills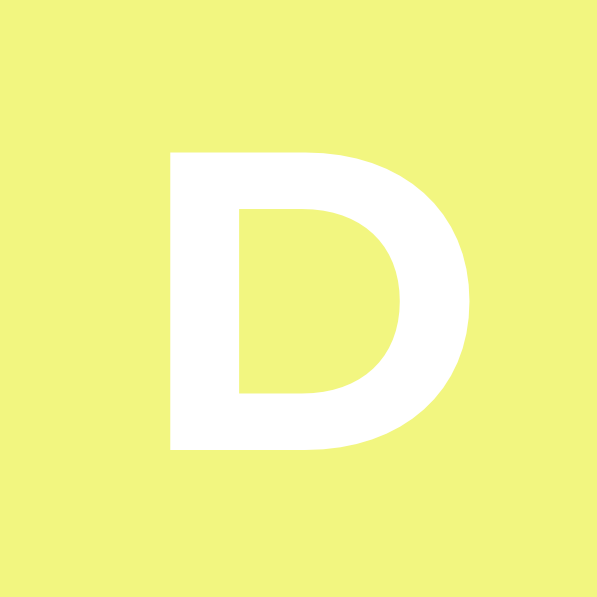 Roles & ResponsibilitiesThe Marketing Executive will be given the responsibility to manage and execute project plans under their belt from the beginning to the end. This role will involve all aspects of marketing from creating of marketing collaterals to assisting in events management. He/She will also be required to oversee and assist in creating content for all Social Media postingsIf you are looking to expand your horizons and Read more
have a great learning experience, this opportunity will be a great way to start where you can learn from many areas.MarketingAssist in content writing and/or content designAssist in creating content for both online and offline marketing collateralsPitch in ideas for marketing strategiesMaintain and update all marketing databasesEvent ManagementManage project plans for various marketing and event activitiesManaging mailing lists to ensure event successCoordinate on-site arrangements for meetings and eventsAssist with negotiations for space contracts and book event space, food and beverage catering and other ad hocPrepare event materials: Prepare nametags, materials, notebooks, packages, gift bags, registration lists, seating cards, etcAssist with preparing budgets and provide progress reports to Marketing Manager for each event projectPropose new ideas to improve the event planning and implementation processAssist in other offsite marketing activitiesRequirementsMinimum Diploma in Business Studies/Administration/Management, Marketing or equivalent.At least 2 Year(s) of working experience in the Marketing/Events field is required for this position.Proficient in Microsoft Applications, Adobe PhotoshopStrong writing and communication skillsExcellent organisational skills and able to mult-taskPassionate and creative to be able to drive given tasksAbility to adapt and be flexible in a rapidly growing firm with Startup mindset.
Skills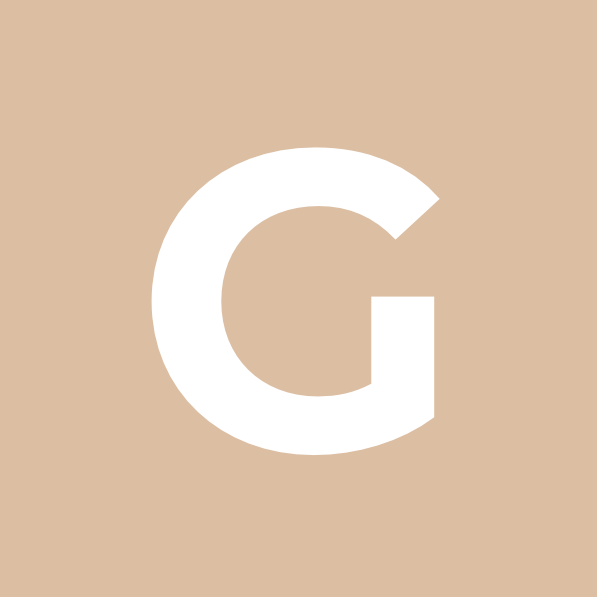 Roles & ResponsibilitiesEvents Administration/Billing/Accounting:Events billing and other billing matters related to sponsorship and lounge activations through Event Business Management Software (EBMS)Billing and cost charges are complete and input correctly by working closely with Venue Operation and Sales teamsAttending to outstanding issues related to pre-and post- event closingEnsure Sponsorship/Suite/Seat Licensee billing are done as per LAVerifying & billing of F&B Catering Commission.Verified of Cloak Room Collection and bank in.Updating/Reconciliation Read more
of General Ledger and Subsidiary Ledger Account Balances/Reports at Weekly/month-end/monthly:Weekly update of payment received to LagadereMonthly update of all sponsorship/suite/seat and other adhoc license revenueReconciliation of Suites and Seats Revenue Report against General Ledger AccountMonth-end Revenue and Cost Accrual journal entries are accounted for and postedMonth-end accounting reports/schedules are complete, correct and accurateFollowing up on outstanding payments with Sales Teams, Lagadere and ClientsCovering of Community Activities function and other duties when Finance Executive is awayAssist in Other adhoc duties as required by the Supervisor/ Head of Department. RequirementsRecognized diploma /ACCA or degree holderMinimum 3 - 4 years working experience in related field.Understanding of accounting standards/practices.Knowledge of Microsoft Word & Excel.Experience with accounting software (eg Microsoft Dynamics AX/SAP)Able to adapt to changes in the fast-paced environment
Skills
Job Description:Achieve set sales target by managing and growing existing clients, acquire new clients and establish good customer relationship with them. Service customers and manage their expectations according to company's culture and customer's need. Keep management abreast of latest products and machines in the market that may compete in our sectors and strategize our sales plan to counter the competition. Monitor relevant market competitive environment, feedback to the Read more
management speedily and respond to the market changes proactively and effectively. Experiences to lead, motivate and manage sales staff to achieve the sales target and company's goals. Any other work or duties assignedRequirements:Degree/Diploma in Business/Sales & Marketing or equivalentPassionate about all things coffee. Min 5 years of relevant sales experience in food & beverage FMCG fast moving consumable goods related industries. Coffee and Espresso machine knowledgeStrategic thinker and self starter with an eye for details as well as able to take on multi challenges as and when required. MUST possess own car which is essential to do the sales field work.Transport allowance will be provided.ERP and parking reimbursement basis. Mobile phone allowance.
Skills