Sign in or register for a JobTech account.
Jobs that require

forecast and projection

skill
Involved in palm oil research activities including modelling production estimates and project evolution of demand to all destinations (palm and vegoils into Asia). Actively assist the local and global commercial team in their trading strategies and decision making. Actively participate in crop tours and manage the crop tour team based in Indonesia.
THE ROLE
In charge of keeping origins' Palm oil SnD up to date, including forecast of short/long term production, food/ industrial/ biofuel demand adjustments in both domestic and international markets reflecting realities (price/policies/currencies, etc.) and alignment with research teams at all destinations.
Work closely with Singapore Palmoil commercial team in designing commercial strategies, update them regularly on palmoil SnDs updates, as well as Asia vegoil related SnDs change (China/India in particular), and produce ad hoc analysis.
Coordinate all crop surveys with the Indonesian team as well as participate in a portion of the surveys (about 3x per year).
Generate conclusions from crop tours' measurements and report them to stakeholders.
Keep track of various relevant statistics with the help of the Indonesian team, including MPOB updates, Indonesia exports, monthly precipitations, maintain the palmoil production model, keep track of price movements, import parities, and biodiesel policies and economics, supervise lineups analysis.
Work closely with research colleagues across the world on the various aspects of the vegoil market, stay actively connected on changes.
Oversee demand for other oils into Asia.
Improve current data analytics and quality, develop new knowledge and create new models and approaches where needed.
REQUIREMENTS
Bachelor's Degree with at least 5 to 8 years of experience in palmoil market research
Strong statistical and analytical skills, including understanding of data management and best practices
Fluent in spoken and oral English, spoken Chinese and/or Bahasa is a plus
Willing to travel and participate in crop surveys
Efficiency in Excel capabilities, programming skills is definitely a plus (Python)
Some management experience in managing a team
Skills Roles & ResponsibilitiesWhat we offer:Being part of a motivated team with flat hierarchies you know the importance of communication and feedback. You are appreciated for your engagement, your constructive input and your relentless drive to improve yourself, the product, and the company. We value your thoughts and ideas and will give you the freedom to push and implement them.How you will contribute:Manage sales process through qualification, business analysis, Read more
product demonstration, negotiation and closeManage the pipeline to drive sales revenue and exceed target goalsConsistently achieve sales objectives through sales to new customers and sales of additional services to existing customersWork closely with our global sales team to align sales effortsLeverage extended resources through team selling and strategic collaborationDevelop and maintain a high level of knowledge about Signavio's products and servicesDevelop and maintain an understanding of the territory, marketplace, competitive offeringsUse effective time and territory management to maximise resultsPrepare and deliver timely and accurate pipeline and sales forecastsShare knowledge and be an active team player to help the team meet company objectivesKeep abreast of industry trends, competition, and new opportunitiesRequirementsThis is you:You have at least 10 years of successful sales experience in a B2B SaaS sales environmentProfound knowledge of the APAC IT marketA proven record of managing strategic accounts end-to-endMaximum willingness to travelFor your customers you are always willing to go the extra mileYou have a proven history of achieving sales successYou are self-motivated, have initiative and enjoy being part of a great team in an international organizationExperience with a CRM tool such as SugarCRM or Salesforce or otherAbility to understand and communicate the customer's business transformation needsBe a team player by contributing, learning and sharing new knowledge and ideas.Advantageous:You can speak at least one Asian language to communicate effectively with clients and prospects in the region in their native tongueSuccessful Sales Managers have a strong understanding of how our solutions help companies of all industries to implement change and gain the full potential of their business transformation projects and solutions.The ideal candidate is comfortable communicating with customers regarding their business Transformation projects. They enjoy engaging with customers to qualify sales opportunities and working with other members of the sales team when communicating the company's value proposition.
Skills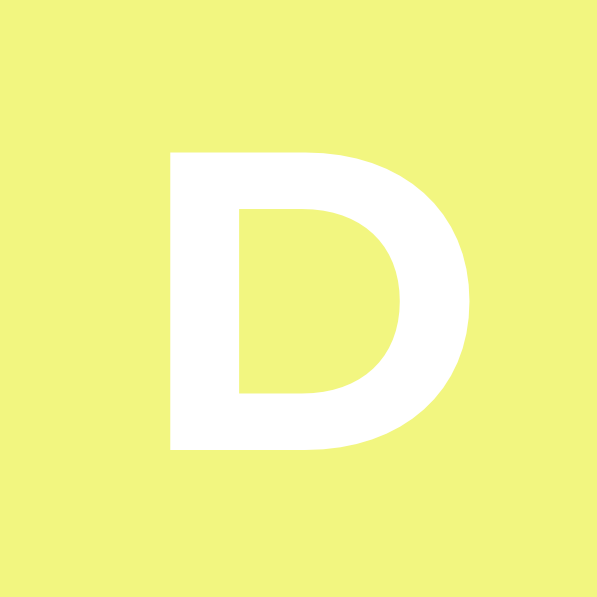 Roles & ResponsibilitiesFuture of Work's mission is to create the Best in Class Employee Experience and to be the Best Workplace in the World. The Business Data Analytic Lead is responsible for driving the analytics that surface opportunities in our people daily work life. You will draw on your product and business knowledge, available metrics, insights from teammates and your industry experience to know where to best focus Read more
quantitative efforts for maximum impact. This is a highly cross-functional team and recognize that we have the most success in working together, and as a result, will build strong cross-functional partnerships with our partner teams.ResponsibilitiesManage project financials including business case, budgeting and forecasting.Ensuring the right data is available in all decision making, presented in an easily consumable wayTranslate complex data and analysis into an easily understood format so it is suitable across diverse groups with varying abilities.Critically evaluate information gathered from multiple sources to reconcile conflicts and get to a truthful understanding.Present findings through dashboards and in presentations to senior stakeholders both within Conduent and the clientCo-Create with UX team measurement of success for employee experience through employee science initiativeApply business knowledge to analyze data, develop reports and solve problemResearch and resolve any data or reporting issues that arise.Communicate all data issues or problems to management and makes recommendations for solutions.RequirementsMinimum 8 years IT experience with at least 5 years in a project manager capacity, preferably gained in IT banking environment or a system integrator environment.Experience in managing and delivering projects in Agile methodologyPro-active, independent, resourceful and able to work in a teamStrong attention to detail and process orientedResult-oriented and problem-solving attitudeExperience of effective project execution in complex enterprise environmentPresent facts and recommendations effectively in oral and written formPossess excellent verbal and written communication skills.Proficiency in SQL, DBMS Languages, Data Profiling, Data Design and Data Architecture.Knowledge of Metadata Management tools.Knowledge of data design and analysis tools.Ability to evaluate business requirements and transform user requests into data deliverables.Basic understanding of project planning and execution.Ability to investigate and gain proficiency on new tools and techniques.Previous work experience in Big Data environment is a big plus
Skills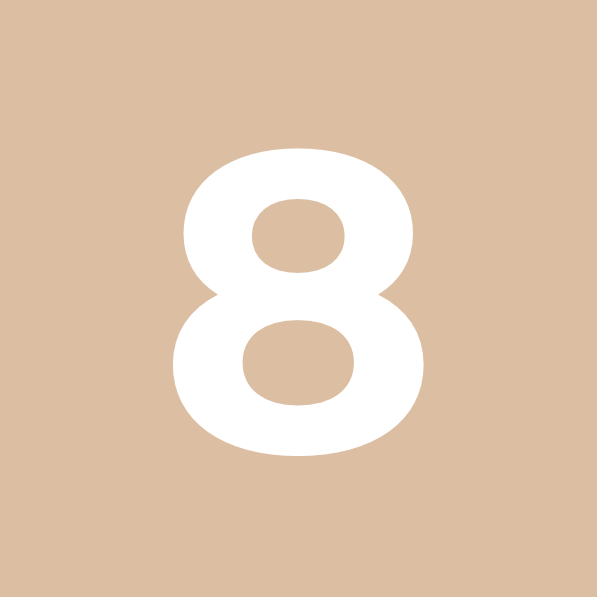 Roles & ResponsibilitiesRegional Commercial Account ExecutiveAbout MixpanelMixpanel helps the world learn from its data with the most advanced analytics for mobile and web. With a datastore and backend optimized for efficient user-centric queries, we provide our customers with instant answers to their toughest questions. With over 20,000 customers and 15% of the Fortune 500, Mixpanel has earned its reputation for world-class customer support and an innovative approach to Read more
analytics.Why join Mixpanel?We work in a collaborative environment where we help each other grow and learnWe're a market leader with traction in the enterprise and a strong base of SMB/Mid-Market customers. Our customers including Salesforce, Microsoft, HP, Amazon, American Express, etc..About the roleWe are looking for experienced sales executives to join our Commercial team. The ideal candidate has experience selling SaaS to companies withAs a Sales Account Executive, you will manage the sales process for one of Mixpanel's most exciting segments. You will foster ongoing relationships with customers and key stakeholders to ensure long-term growth while maintaining a deep understanding of Mixpanel's evolving technology.ResponsibilitiesGenerate net new business and expand existing book of business for Commercial/Enterprise accountsBuild out strategic territory plan, prospect, and build 4X pipeline while managing sales cycles from start to finishMeet and regularly exceed your quarterly and annual quotaManage contract negotiationsApproach all deals with a customer-first mentalityWork cross-functionally with different organizations including Sales Engineering, Marketing, Customer Success and LegalTrack all sales activity and forecasting in SalesforceRequirementsQualificationsFull cycle sales experience, prospect to close, preferably in SaaSStrong outbound prospecting abilities with a track record of building net new businessProven track record of success and over-achievement of quotas (At least $1M annual sales target)You were a top performer at your last companyEffective communicator, team player, and collaborator with strong interpersonal skillsAdaptability – you understand that change is constant and embrace itAgility and resilience – you move quickly and encourage continued improvementStrong work ethic and drive to excelAbility and willingness to learn independentlyCuriosity about the data and analytics spaceStrong regional sales experience with proven GTM strategies is criticalPossesses strong regional client networkWe regret that only shortlisted candidates will be contacted.
Skills
Roles & ResponsibilitiesAnalyze site processes and the compliance with Internal control processes. Contribute to implementation of process, policies, procedures and practices at site level.Ensure all controls are in place and propose recommendation to improve processes.Review Operation contracts to understand contractual obligations and assist on the achievement of financial goals and expectations, identifying gaps.Monthly review of P&L and all financial data of the units.Support Segments on the Preparation of Read more
Budget, Forecast and 5Y Plan.Organize and participate to regular random spot site checking.Prioritize and target under performance units, working closely with Operations Managers on improvement strategies.Support Segments Directors on contract renegotiation and price revision.Support mobilization sites on all finance and internal control aspects.Provide operational performance metrics for the units. Develop benchmarking and comparison between units. Monitor operational KPIs.Preparation of reports to analyze irregularities, deviation, and gaps.Manage the Internal Control processes at site level.RequirementsBachelors or equivalent in finance/related disciplinesMinimum 3-5 years' experience in Food & Beverage industry or retail multi-site industryEager for a significant operational exposure to be support and partner to operationsPro-active approach with an ability to work in autonomy and proven ability to work in a collaborative wayAnalytical skills, curiosity, accuracyTenacious, able to perform well under pressureExcellent communication and interpersonal skills
Skills

Roles & ResponsibilitiesRole:Responsible for the investigation and evaluation of extremely complex, high-value property claims requiring expert knowledge of Property All Risk, Construction All Risks, and Business Interruption insurances.Assist and support Australasian and South East Asian claims teams through technical review and guidance on large and complex property, energy & technical line claims.Attend loss sites; appoint, instruct and co-ordinate independent experts, such as loss adjusters, engineering consultants, forensic accountants, Read more
etc; determine likely ultimate claim cost and recommend reserves.Provide training and mentoring to claims handlers, through on the job engagement and specific inhouse training sessions.Responsibilities:Large & Complex Loss AssessmentResponsible for resolution of large complex claims that do not present a clear-cut solution.Identifies team of people / experts required and sets strategy for successful claim management and resolution for both company and Insured.Must coordinate and direct outside experts in determining the cause of loss and potential subrogation opportunities as well determining engineering issues.Consults with outside legal counsel on complex coverage issues.Overseeing, Analyzing and Estimating Large & Complex LossesHas a high settlement authority and the ability to make decisions involving damage assessment and evaluation.Assesses damage, evaluates probable true loss estimate, recommends company loss reserves and course of action.Negotiates with insureds, contractors, engineers and public adjusters to arrive at an agreed cost-of-repair.Collaborates with local claims handler for ongoing file management.Presenting information on high-value claims to Senior Management/Loss Committee for authority.Acts as Subject Matter ExpertWill be an expert in the adjustment, investigation and reporting of major losses.Should have knowledge of law and accounting, with exposure to a broad variety of industries.Provides technical guidance to claims handlers.May include training development and delivery.Market LeaderPromotes company within insurance industry at industry events and seminars etc.Participate in market meetings and on loss steering committees to actively engage in market loss adjustments and handling (both lead and non-lead).Team ParticipantAbility to work both autonomously and collaboratively with own and other teams.Engages with local and regional country claims managers, handlers and underwriters, including risk engineering, and regional management team.Participates in client presentations and meetings, both pre and post loss, for general overall account management.FlexibilityMust be willing to travel, sometimes at short notice and for extended periods.Must be able to work odd and sometimes long hours.Catastrophe ManagementMust be willing and available to travel to affected areas and assist in catastrophe loss situations.Assists in loss assessment, claims and event management in catastrophe events, including forecasting of likely financial exposures and commonality of issues.RequirementsCore Competencies:Problem SolvingSimplifies complexity by breaking down issues into manageable parts.Looks beyond the obvious to get at root causes.Develops insight into problems, issues and situations.Continuous LearningSeeks and takes ownership of opportunities to learn, acquire new knowledge and deepen technical expertise.Takes advantage of formal and informal developmental opportunities.Takes on challenging work assignments that lead to professional growth.InitiativeMeets objectives on time with minimal supervision.Eager and willing to go the extra mile in terms of time and effort.Is self-motivated and seizes opportunities to make a difference.AdaptabilityIs receptive to new ideas and new ways of doing things.Effectively prioritizes according to competing demands and shifting objectives.Can navigate through uncertainty and knows when to change course.Results OrientationPerseveres and does not give up easily in challenging situations.Recognizes and capitalizes on opportunities.Takes full accountability for achieving (or failing to achieve) desired results.Values OrientationIs direct truthful and trusted by others.Acts as a team player.Acts ethically and maintains a high level of professional integrity.Fosters high collaboration within own team and across the company.Experience:Minimum 5-10 years practical experience in loss adjusting.Minimum 5 years practical experience in management and adjustment of large & complex losses, with a specific focus on Property, CAR and Business Interruption losses.Must be capable of adjusting most Business Interruption claims, in conjunction with the management of a forensic accountant.Strong negotiation and market leading skills.Qualifications:Chartered Institute of Loss Adjusters (CILA).Engineering / Risk Management degree standard or equivalent experience.Comprehensive technical knowledge of property forms, including CAR, coverage issues and recovery trends.Comprehensive negotiation skills.Languages:English fluency essential.Other Asian languages a bonus but not required.
Skills
Roles & ResponsibilitiesReporting to the Managing Director, the candidate is responsible for pursuing new products and servicing existing and new accountsProduce report and analysis on sales performance of the department to managerProduct market update and reports on industry activities and sentimentsOrganize and lead team for system improvementManage projects for ad-hoc internal projectsManage documentation and procedures within the sales departmentOrganize training where necessary for staff improvementCommunicate frequently with manager Read more
regarding project status and plansForecast activities and set direction and focus for team both short and long termManage orders deliveries issuesManage and work with factory issuesRequirementsTraining in Engineering/BusinessSales & Engineering, experienced in the air-conditioning or related industry in Singapore Construction, M& E IndustryIndependent with initiative and possess good organizational & communication skillPossess own vehicleKnowledge of ISO 9001:2008Able to handle confidential information appropriatelyGood leadership skills with the maturity to interact and motivate others are essential qualities
Skills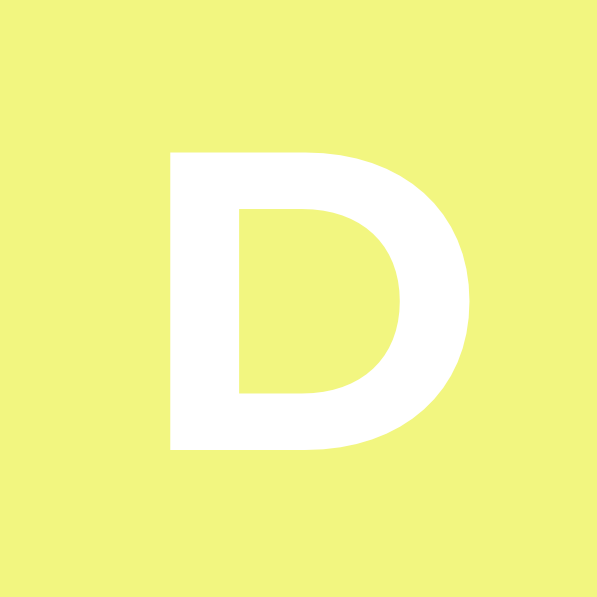 Roles & ResponsibilitiesFuture of Work's mission is to create the Best in Class Employee Experience and to be the Best Workplace in the World. The Business Data Analytic Lead is responsible for driving the analytics that surface opportunities in our people daily work life. You will draw on your product and business knowledge, available metrics, insights from teammates and your industry experience to know where to best focus Read more
quantitative efforts for maximum impact. This is a highly cross-functional team and recognize that we have the most success in working together, and as a result, will build strong cross-functional partnerships with our partner teams.ResponsibilitiesManage project financials including business case, budgeting and forecasting.Ensuring the right data is available in all decision making, presented in an easily consumable wayTranslate complex data and analysis into an easily understood format so it is suitable across diverse groups with varying abilities.Critically evaluate information gathered from multiple sources to reconcile conflicts and get to a truthful understanding.Present findings through dashboards and in presentations to senior stakeholders both within Conduent and the clientCo-Create with UX team measurement of success for employee experience through employee science initiativeApply business knowledge to analyze data, develop reports and solve problemResearch and resolve any data or reporting issues that arise.Communicate all data issues or problems to management and makes recommendations for solutions.RequirementsMinimum 8 years IT experience with at least 5 years in a project manager capacity, preferably gained in IT banking environment or a system integrator environment.Experience in managing and delivering projects in Agile methodologyPro-active, independent, resourceful and able to work in a teamStrong attention to detail and process orientedResult-oriented and problem-solving attitudeExperience of effective project execution in complex enterprise environmentPresent facts and recommendations effectively in oral and written formPossess excellent verbal and written communication skills.Proficiency in SQL, DBMS Languages, Data Profiling, Data Design and Data Architecture.Knowledge of Metadata Management tools.Knowledge of data design and analysis tools.Ability to evaluate business requirements and transform user requests into data deliverables.Basic understanding of project planning and execution.Ability to investigate and gain proficiency on new tools and techniques.Previous work experience in Big Data environment is a big plus
Skills

$6,500 - $7,500 a monthRequirementsBachelor's degree in Accounting, Finance or Business administration with minimum 5 years of Controlling key skillsPreferably in Heavy Industrial Equipment industry such as Pumps, Offshore, etc.Proficient in MS Office and very good understanding of integrated ERP i.e. SAPBilingual in English and Mandarin to handle Mandarin speaking business associatesExcellent communication, negotiation, influencing skills and interpersonal skills at all levelsExcellent commercial awareness and deep business understandingVery Read more
strong problem solving, project management and organizational skills and proven ability to prioritize responsibilities and processesHighly developed skills in internal financial reporting, application of accounting principles, financial decision making and internal controlAdditional Information5 days work weekLocation: WestSalary depending on experience: SGD 6500 to SGD 7500ResponsibilitiesSupports Business Partners by delivering comprehensive, complete and timely financial information for the purpose of business management and decision makingPrepares the plan, budget, and forecast with the BPsIdentifies and manages continuous improvement initiatives for the Controlling functionCoordinates with Legal to ensure that risk management policies and procedures are implemented and menaced appropriatelySupports in establishing procedures for the Controlling function including selection and implementation of the relevant reporting and tools, promotes sharing of best practicesMonitors and controls capital expenditure spendAnalyses deviations between Actual, rolling forecast and budget and be proactive in supporting BPs in creating plans to close gaps, implement improvements and in cost reduction process improvement initiativesManages direct reports to manage the day-to-day aspects of the processesEnforce internal controls that adhere to corporate policies and guidelines as well as local lawsDelivers effective, timely communication on all relevant issues to internal and external stakeholdersSupport BPs to analyse financial impact of strategic initiatives and investment opportunitiesAssesses financial contracts / tender orders from a cost and risk perspectiveTo Apply: -Please attach updated detail resume in MS Word Format (.doc file) and include the followingPersonal ParticularsEducation / QualificationWork experience (period of employment and job description)Expected range of basic salaryLast drawn salary in all past employmentsReason for Leaving respective employmentLanguage proficiencyEarliest work commencement date / Notice Period(We regret only shortlisted candidates will be notified.)Personnel Reg. No. : R1873190Job Type: Full-timeSalary: $6,500.00 to $7,500.00 /monthExperience:Controlling key skills: 5 years (Preferred)Education:Bachelor's (Preferred)Location:Joo Koon, Joo Koon Circle (Preferred)Language:English&Mandarin to handle Mandarin speaking biz associates (Preferred)
Skills

Month-end CO closing - Closing of production order, Material Ledge Closing for Actual Costing, Correction of costing error under KE27 & closing of KE27. Closing of internal order. Create Internal Order, maintain internal order & Monitor Statistical internal order closure status. Cost Center Assessment Transfer Posting of SO meters cost checking - for rework. Checking Production order transaction completion. Segmental Sales Report Analysis. Monitor and checking Customer Project Read more
costing sheet on GP margin. Transfer pricing maintenance Forecast and Budget for the year Solve costing error cause by other department process Quarterly Cycle count review / Annual Stock take (Consulting) Monitor manual shipment document complete system transaction Monitor shipment type, Credit limit monitor and release credit block Monitor outstanding SO - informed OF team close or block customer cancel order. SO workflow checking - Check SO approval, Customer order PO attached, SO costing error Export LC submission, Documentary collection submission. External AR outstanding monitor oversue debtsRequirements:Degree in a finance/accounting related discipline Experience and Analysis skill in Costing / Inventory Prefer 2 to 5 years relevant experience Conversant in MS Office applications, SAP Meticulous, organized with a good working attitude and initiative Possess good sense of responsibility and good organization skills Supervisory skill Able to work in a team and independently in a fast pace environmentInterested candidates, please state last / expected salaries, notice period and email to: [Click Here to Email Your Resume] (In MS Words format preferred) Attn: Audris Teo (Registration No.: R1102063) TODAY'S CAREER PTE. LTD. 10 Anson Road International Plaza #30-13 Singapore 079903 Fax: 6227 6121 Employment Agency Number: 96C3160 GST Registration Number: 201008417C Log in to our website for the most current list of job advertisements: (Click the advertisement link at Job Seeker page) Website: www.todaycareer.com.sg Email: [Click Here to Email Your Resume]
Skills