Sign in or register for a JobTech account.
Jobs that require

forklift operation

skill

Warehouse Assistant (Full-time) Location: Serangoon North Working hours: Monday to Friday, 8.30am to 5.30pm Salary: $1700 - $2000 per month (Depending on experience) Job Duties:Receive, issue, pack, check and records all incoming and outgoing shipments Pick and pack material/goods according to job sheets and delivery orders requirement Loading and unloading of goods Conduct regular stock take to ensure zero inventory discrepancy and proper stock location Update and maintain Read more
all material records and job orders in system Support to conduct quality inspection and contorl for finish goods House-Keeping dutiesJob Requirements:Min O level Computer literate Positive work attitude, poactive, self-motivated, meticulous and able to work independently with minimum supervision A team player who is committed to work Prefer applicant who possess forklift license Min 1 year of experience or relevant experience in similar field, logistics, warehouse etc Able to commence work within short notice periodInterested applicant please email your resume in MS Words / Click on APPLY BUTTON Include your expected salary, last drawn, availability etc We regret that only shortlisted applicants will be notified. Deborah Ho Yu Qing | Recruit Express Services Pte Ltd | CEI No R1104551 | EA No. 13C6614
Skills Forklift Operator (Furniture) | $13/hour | 3 months | Night Shift | 5 days work week | Tampines - SPJTC Duration: 3 months Working hours: 4am - 10am (6 - 8 hours a day)*Transportation provided*Job responsibilities: - Good flow assistant in receiving station - drive forklift around warehouse to bring goods for stock replenishmentRequirement: - Forklift driver license - Singaporean**If interested, kindly whatsapp Joyce at 98336907. Read more
Thong Jia Qian (Joyce) - R1981781 ScienTec Consulting PTE LTD - EA no. 11C5781*We regret that only shortlisted candidates will be notified. **By submitting any application or resume to us, you will be deemed to have agreed & consented to us collecting, using, retaining & disclosing your personal information to prospective employers for their consideration
Skills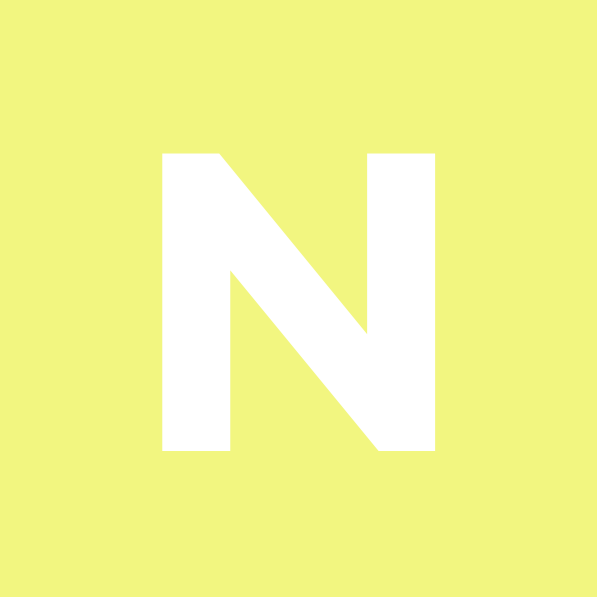 WORKING HOURS: Mon - Fri 8.30am to 6pm BASIC SALARY: $2500 and above WORKING LOCATION: Tagore Industrial Ave INDUSTRY: Wholesale/Trading THE CANDIDATE: ·Assist in receiving, picking, shipment of inventories ·Ensure that quantity and quality of items ordered are received and stored in proper conditions ·Perform proper record-keeping and control of stock movement ·Coordinate with different departments on job orders ·Drive and maintain the forklift ·Checking on container Read more
due dates and assist on arrival of LCL or Air shipments etc ·To advise on container unstuffing completion to speed up process ·Perform checks on daily shipment / delivery schedules / truck out volume ·Ensure proper labelling by performing checks to ensure no wrong labelling of label pastings (cargo labelling) ·Highlight to Warehouse Supervisor for any other operations issues ·Inform Shipping Department once goods are ready for despatch ·Ensure accuracy and on time goods delivery ·Ensure safety and cleanliness of warehouse ·Maintain housekeeping of warehouse ·Able to perform effectively in a challenging ad face paced working environment ·Possess Forklift Licence
Skills Job Description:Actively involved production running machines and packing. Filing / repacking of products into various container when necessary Loading /unloading of finished products using forklift as and when necessary Assist the supervisor with stock taking and paperwork Any other duties as and when assigned by the foreman or supervisor. Able to work over-timeJob Requirements:Require to work on rotating shift (1st shift 7.45am -4.45 pm / 2nd shift 7.45pm Read more
Skills
$1,600 - $2,500 a monthPermanentSummary Benefits: Warehouse Assistants / Material Handlers / Forklift Drivers required for companies island widePermanent / full-time position5 or 5.5 days work week (Office hours)Basic from $1400 to $2300Gross salary up to $2500Forklift license & Class 3 license is a plusSingaporean ONLYJob Information: Standard warehouse dutiesPicking and packingLoading and unloadingAd-hoc tasked assigned by supervisorInterested candidate please email your resume to mci5212@ mci.com.sg or Whatsapps Read more
to 96435051.Please provide your information as per the format below:Title: warehouse (Singaoprean ONLY)Name: IC No.: Address: Forklift OR Class 3 license OR NA**We regret to inform that only shortlisted candidates would be notified. ** We wish you all the best in your career search.Thank you!Chua Song Lim (Terrence)Registration Number: R1981736EA License Number: 06C2859Job Types: Full-time, PermanentSalary: $1,600.00 to $2,500.00 /month
Skills - Attractive salary and bonuses package - Aircon environment - Flexible overtime The JobCarry out warehouse functions according to warehouse system established Loading and unloading of products Picking, packing and labeling of products Assist in stock count Waste segregation and maintain a proper housekeeping OthersSalary: $1,700 - $2,5005 days work week (Monday - Friday) Transport provided!* Lakeside, Paya Lebar and Marsiling Working Location: West BenefitsAWS/VBProvide transportMedical & Read more
attendance allowance Friendly environment Career opportunity Upgrading courses The TalentCandidates with 1-2 years of relevant logistic expereinceForklift license will be an advantage Next StepPrepare your updated resume (please include your current salary package with full breakdown such as base, incentives, annual wage supplement, etc.) and expected package and email to (Hidden Text) / (Hidden Text) Apply here and contact us to follow-upChew Zi Jie AlvinDirect Line: 6697 7901 EA License No: 91C2918Personnel Registration Number: R1547447 To apply online, please click on the link. Alternatively, please send your updated resume to (Hidden Text) stating your current drawn or last drawn, expectation, and notice period.
Skills

Roles & ResponsibilitiesReceiving, sorting, put away and picking of cargos in the warehouse. Working hours: Mon to Fri : 8.30am to 6.00pmLunch Time : 12.00pm to 1.30pm. Sat : 8.30am to 12.30pm. 5.5 days work week. Must be willing to do overtime when required.RequirementsWarehousing experience preferred. Knowledge of simple english to read delivery order and picking list. Fit and hardworking. Forklift license will be an advantage. Read more
Must be willing to do overtime when required. Working location at No 38 Jalan Buroh Level 1. Transport from Tampines Mrt 7.15am and Bedok Mrt 7.30am will be provided to Jalan Buroh. Return transport to both locations from Jalan Buroh at 6.00pm. Interested applicants staying in East & West area are also welcomed. Walk in interview at No 38 Jalan Buroh Level 1 S(619504). Singaporeans only need apply.No Agents Please.
Skills
Roles & ResponsibilitiesWarehouse Assistant in Singapore– Your future position?As a Warehouse Assistant with Givaudan, you will be part of the warehousing team to support the overall operations volume. In this exciting role, you will report to the Assistant Manager, Warehouse and also will:Perform assigned warehouse tasks accurately and timely handle goods receiving, issuing, labelling, sorting, packing, re-packing and inventory.Comply to operation standards, follow all work procedures and oblique Read more
to reasonable work assignments.Comply to company regulations and operation safety rules.Perform housekeeping tasks and upkeep cleanliness of operation areas.Perform inspection / cleaning on equipment assigned to ensure tip top working condition.Report abnormally, near misses or any known unsafe incidents to superiors. RequirementsYou?Are you someone who wants to grow and shape your own world? Who need a new challenge and bring excellent contribution to company? Then come and join us - and impact your world.Your professional profile includes:Min secondary education with 3 years working experience in warehouse environment with similar capacity. Those with N Level or above will have an advantage.Physically fit and willing to perform hands on task.Must possess a valid forklift license. Experience in handling a VNA truck is an advantage.PC literate, experience in handling any warehouse WMS, SAP transactions or use of ExcelAble to read and speak English and possess reasonably arithmetic skillsPleasant and possess positive attitude
Skills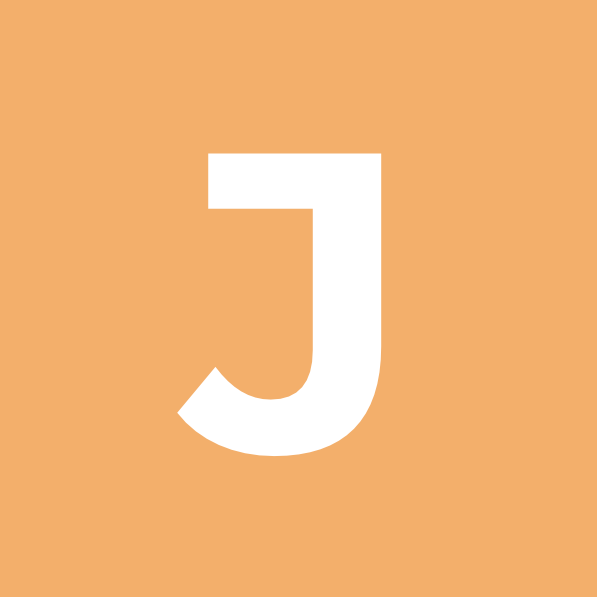 Job Title: Warehouse Assistant (Cold) (J178-0001086)Industry: Distribution and SupplyJob Category/Function: Production / Manufacturing / General / Production WorkersSalary: SGD 1400 - 1500Location: Central, SingaporeAbout Company:Our Client is ranked among Singapore???s top food service companies. They are a leading distributor of over 4,000 products catering to a wide variety of F&B and hospitality establishments.Job Description:- Prepare storage area to receive stock- Maintain warehouse cleanliness and orderliness- Pick and pack Read more
stocks backed on picking list- Conduct Stock take when required- Assist in ad-hoc tasks assigned.- Full suit provided for cold roomJob Requirements:- Preferably with Forklift License- Basic communications skills (both written and verbal)- Able to start work at short notice- Must be able to work on SaturdaysCompensation:- AllowanceInterested applicants are invited to submit their resume via clicking the apply button.JointHire Singapore Pte Ltd.(EA License No.: 17C8920)Hidetaka Yata (Registration No.: R1216038 )
Skills
Roles & ResponsibilitiesResponsibilities:Manage day to day running of warehouse through regular reviews, improving productivity standards;Maintenance of housekeeping and ensure operational process are adhered to;Issuance of stocks;Co-ordinate with accounts for stock count;Ensure orders are met and delivery are carried out in a timely manner;Any other duties assigned.RequirementsRequirements:Minimum GCE 'O' Level or its equivalent;Minimum 2 years of relevant experience in warehouse operations;Possess Forklift Licence;Self-starter, able to work independently but also Read more
a team player.Interested applicants are invited to write in or email with detailed resume, stating current and expected salaries.Salary and position offered will commensurate with experience and educational qualification. We regret that only short-listed candidates will be notified.
Skills