Sign in or register for a JobTech account.
Jobs that require

friendly

skill In charge of confidential correspondence, reading of mangers' emails, scheduling of meetings and travel support. Process travel expenses and reimbursements.Key Responsibilities: Provide administrative support in daily operations of the teamPrepare meetings and presentation materials, weekly progress report, expense reports, monthly accruals etc., Coordinate travel schedule, reservations and scheduling of overseas meetingsMinutes taking and co-ordination of meetingPrepare reports and other statistical dataInvolve in tracking budgetProject administration and perform ad-hoc Read more
duties as assignedCoordinate Townhall or Offsite eventsCoordinate new joiners on-boarding process e.g technology setup, access card etc., ensure 'best' employee experience; put in place the online new joiner's pack or training material Contact point for teams procurement or purchase order processPlan seating arrangements for the team and maintain recordsManage department inventory of stationariesQualifications and Skills Required:Min 'A' levels with private secretarial diploma OR Diploma in Business studies/ other related disciplineMin 5 years of relevant working experience in bankingPleasant personality with high degree of diplomacy and tact in discharging dutiesGood computer skills, (Word, PowerPoint, Excel, Outlook calendar) and proficient in Microsoft officeGood oral and written communication skillAbility to interact across cultures and with all levels of peopleInterested candidates can forward their CVs in MS Word Format to (email) and we will contact you for a preliminary and confidential discussion.Allegis Group Singapore Pte Ltd, Company Reg No. 200909448N, EA License No. 10C454
Skills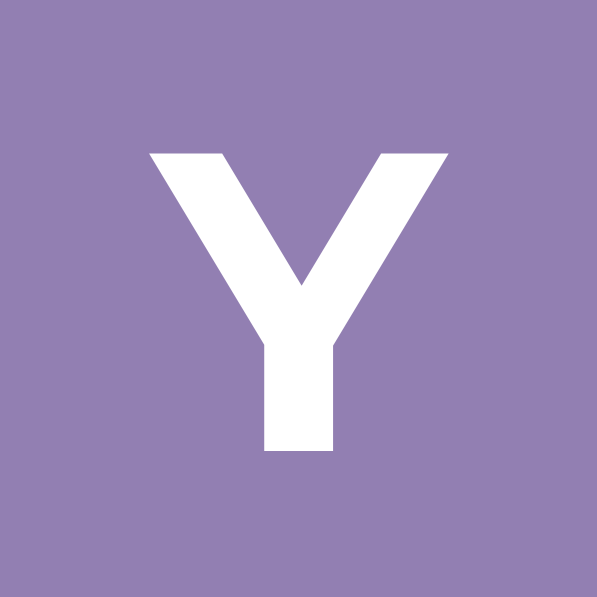 Part-timePart Time Admin Assistant.Happy Cheerful working enviromnentWeekend few hours.$10/ hour plus bonusesJob Type: Part-timeLocation:Singapore (Preferred)
Skills

SingaporeAs a hiring manager, you will help HHWT to source for talent (content, creative, tech) across Singapore, Malaysia and Indonesia. This is a FULL-TIME position based in SINGAPORE (9.30am - 6.30pm). We're a START-UP so be prepared for a fast-paced and exciting work environment! Please read the following carefully before applying for the position:Key Responsibilities:Become the "go to person" for all things recruitment - from interview process through Read more
to compensation packages and market knowledge Source, interview, hire and on-board talent across all business areas Find and engage passive candidates through creative sourcing techniques Regularly manage pipeline activity and maintain data integrity Proactively share data-centric updates with internal stakeholders Establish and maintain meaningful relationships across management and key cross-functional stakeholders internally (e.g. Recruiting, HR, Compensation, and Diversity teams) Run internal and external activities to build rapport and brand value Requirements If the following describes you, you might be the one we're looking for!Passionate about what HHWT stands for Highly proficient in English with great written and communication skills Ability to hit the ground running and be part of a fast moving team You pay meticulous attention to detail Honest and responsible Eager to learn Comfortable cultivating and maintaining relationships, especially across jobs, industries, and personality types Excellent networking skills to build relationships with potential candidates online and offline Experience independently partnering with leadership on hiring initiatives Experience in compensation and general HR requirements as related to hiring Experience hiring in creative space and recruiting regionally is preferred Experience working in a team-based environment Tech-savvy and able to effectively use technology to assist in talent acquisition Self-starter who can operate effectively in a fast-paced environment and navigate ambiguity independently Ability to manage multiple searches through strong project management and prioritization skills Strong attention to detail and the ability to prioritise competing demands Strong problem-solving, data analytics and reporting skills Positive, warm and friendly An independent worker but also a team playerThis is a highly competitive position and only shortlisted applicants will be contacted. A test and interview will be given before we decide on the outcome. All the best!!
Skills $2,300 - $2,600 a monthPermanentJob Description:The role is predominantly to provide student support services that meet the needs of the students so as to create an environment conducive for students.To provide student support services that meet the needs of the students so as to create an environment conducive for students.This encompasses a range of tasks from student admission and enrolment, as well as programme administration.The incumbent is also Read more
expected to be conversant with the relevant EduTrust requirements and to ensure compliance in all the processes.Job Requirements:Diploma qualification and abovePreferably with working experience in Private Education industry / knowledge of EduTrust certification. Mature and able to manage stress. Pleasant dispositionCustomer service oriented. Able to project a professional image, neat and clean Organised, an eye for details and able to follow SOPsPreferably able to start work soonJob Types: Full-time, PermanentSalary: $2,300.00 to $2,600.00 /month
Skills Roles & ResponsibilitiesAn iconic landmark, an enduring legacy.At Raffles Hotel Singapore, we help you do your best.In 2018, a careful and sensitive restoration will breathe new life into our beautiful hotel, providing enhanced comfort and splendour for the discerning traveller. With a diverse range of careers for different talents and personalities, we invite you to be part of the Raffles legend and share your passion for hospitality with Read more
the world. As we write a new chapter in our ongoing story, experience a tremendous opportunity to grow and develop with a global luxury hospitality brand in an oasis for the well-travelled.Job Summary Supervises and upkeeps the cleanliness quality of all kitchen areas, and food and beverage and kitchen equipment to ensure kitchen hygiene standards are met.RequirementsPleasant personality, service oriented and well-groomed.
Skills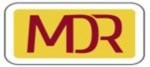 We are a leading provider of after market services for mobile devices, digital electronic equipment and consumer electronics in Singapore and the Asia Pacific, and an established mobile equipment and services distributor.We are looking for outstanding individuals to join our team of customer service professionals: CUSTOMER SERVICE ASSISTANTS(SERVICE CENTRE) Responsibilities:Attend to walk-in customers' enquiries and perform registration of repair jobs at our mobile service center; Liaise with back-room Read more
technicians on repair job status Handle other administrative dutiesRequirements:Pleasant personality Good communication and customer service skills Able to work retail hour/weekendsWorking location: Plaza Singapura or West Gate Qualified candidates, please email your resume with a recent photo, expected salary to [Click Here to Email Your Resume]
Skills Singapore$3,500 - $4,500 a monthApex Retail Pte Ltd is one of the pioneer company to bring Beauty and Skincare products from Israel into Singapore. Established since year 2007, top quality products and customer service has enabled the company to grow to its current strength of more than 50 employees in the company.Over the years, the company had sought multiple channels of quality products and present to local consumers. Read more
Accompanied with our professional and friendly sales staff, support of our strong office and logistics management team, Apex Retail will be your most ideal environment for career advancement.Come join an exciting team of young and vibrant individuals who is constantly motivated to seek a greater development in themselves!! Employees of company are constantly motivated and highly rewarded for their effort and target achieved. Company spares no effort in cultivating a healthy yet challenging working environment for individual who believe they can be better and greater. Company also organized monthly company gathering and events to build Staff-Management bonding for team building.If you think your capabilities are undermined in your current environment, come and speak to us!! We offer a rewarding career opportunity.Job Description: We invite highly motivated, dynamics professionals to join our growing Human Resources team.The Human Resources team contributes to a great and fun working environment by implementing best practice program to attract, recruit, develop, groom and retain the best practice talent. The team's responsibilities include recruitment, manpower planning, performance and talent management, compensation and benefits, staff welfare and development, as well as staff communications.Scope of Responsibilities (but not limited to): In this role, you will be responsible for the full spectrum of HR activities such as:Plan and execute onboarding event to welcome new employeesProcess Income Tax submissions for IR21Process work passes applicationMaintain & updating staff personal file and systemPrepare employment contracts, HR letters and correspondences.Manage employee exit/resignation process including conducting exit interviewsWork with managers to provide advice, assistance and follow-up on employee inquiries relating to administrative support, Group's insurance, employee benefits, HR policies and practicesProvide support on other HR mattersDesired Skills & Expertise: Diploma in Human Resource or relevant qualifications.Minimum 3 years of work experience in a full spectrum HR generalist role preferably in Retail Beauty industry.Good knowledge in employment law, HR Policies and best practicesStrong interpersonal communication (both written and verbal) in Mandarin and English in order to cater to Chinese-speaking associates and teamwork skillsImmediately available is highly preferredONLY Singaporeans may applyHow to Apply: Interested professionals who have the above experience/skills are encouraged to send your latest resume in MS Word/PDF format. Please provide the following for speedier processing and confirmation of interview:Personal detailsReasons for Leaving (Past & Present Employment)Last Drawn SalaryExpected SalaryDate of AvailabilityWe regret only short-listed candidates will be contacted for further discussion. All applications will be treated with the strictest confidence.Why Join us?1) We offer attractive salary and commission that commensurate with work experience;2) We provide opportunities for career advancement within the company;3) We advocate a safe working environment for all our employeesJob Type: Full-timeSalary: $3,500.00 to $4,500.00 /monthExperience:Human Resources: 3 years (Preferred)
Skills Roles & ResponsibilitiesEF Support Services is seeking a dynamic Accommodations Manager to manage our residences and host families for our EF International Language Campus in Singapore. We need sales-minded people who are dynamic leaders and poised communicators. The candidate must also have organizational skills, energy and a passion for international travel.The Role: The Accommodations Manager organizes student accommodation as required by enrollment projections in host families and residence. Read more
Manages residence capacity, student placement, residence quality and residence advisor. Recruits and manages host families, places students with appropriate families, prepares regular host family payroll, counsels and provides customer service to host family students, maintains updated records on homestay students and host families, and organizes events for homestay students as well as host families.Responsibilities:Daily booking confirmation and accommodation allocation using Admin BoardMeeting the host family targets and departmental KPIs set by the managementActively promote international cultural exchange as well as the international homestay programPlanning and executing homestay marketing planCRM host family leads, visit and recruit host familiesManaging host family and organizing host family appraisal eventsManaging residence supplier and ensuring residence capacity is always maximizedLiaising with service providers to ensure all required services are provided to residential studentsRecruiting, training and supervising a Residence AdvisorArranging weekly arrival and departure airport transfers for studentsMaintaining the Arrival/departure list and confirming students' arrival times with host families and residence advisorCounsels and supports students dealing with culture shock and liaises between students and host families/residence supplierHandling student enquiries relating to accommodation allocations, welfare, health & safetyLiaising with international sales offices regarding issues & enquiries relating to accommodationProviding the best possible customer service to students and colleaguesMonitoring accommodation quality to ensure the highest levels of customer satisfactionEnsuring the department complies with EF policy and accreditation requirementsMentoring assigned mentees and organizes monthly mentoring activitiesAssisting the School Director when requiredWorking as part of the wider school team to ensure overall student satisfactionShare emergency on call duties, school openning/closing duties and big intake airport greeting duties with other school staff RequirementsQualifications and competencies:Fluent spoken and written English skillsHighly motivated, energetic, positiveAwareness and appreciation of cultural differencesProactive and creative approach to problem solving and conflict resolutionsStrong organizational and communication skillsFlexible work hours, some evening and weekend work requiredExceptional organization skills, with a strong attention to detail and ability to multitaskFriendly and approachable manner, not afraid to speak to strangers in person or on the phone and build a quick rapportAble to remain calm under pressure and to diffuse potentially difficult situation
Skills Admin Assistant to provide administrative support, ensuring efficient operations within the company. Job Responsibilities:Performs general clerical duties such as Data entry, filing and updating of information. Support the department to develop and maintain day to day administrative duties. (Car Loan Processing, LTA transfer matter, etc) Handling & Respond email, phone queries.Requirements:Singaporean 21 and above Out-going personality to interact Meticulous and responsibleAbility to multi-task Ability to work independentlyEmail your Read more
resume to [Click Here to Email Your Resume] if you are interested!
Skills What we offer:The opportunity to work on project forGlobal Fortune 500 Multi-Nationals and government agencies to deliver research and co-develop growth strategies in Emerging MarketsCommitment to provide training and continuous learning in order to further personal and professional growth.A friendly and flexible work environment with a focus on open communicationCompetitive remuneration package.What to expect:The position will be based in Spire's office in Singapore. He/she will:-Work with Spire's team Read more
in Singapore and across the region to project manage gather data collection from primary sources.Design project methodologies in terms of respondent quotas and survey toolsManage projects on day to day bases and guide junior members on project execution.Brief and manage Lead fieldwork team with other full time and part time fieldworkersfor key projects including managing data completeness and accuracyConduct data analysis and derive insights to address client's requirementsDevelop and present reports to the end client.What we require:The successful candidate should have the following attributes:Keen interest in business-oriented research and consulting;Strong analytical skills, good general business knowledge, and ability to communicate with people;Min 1-2 years of experience in a marketing, project management or analytics and consulting role.Outgoing and people oriented.Must have a bachelor's degree in Business, Economics, Finance, Marketing or other relevant field;Must be comfortable with travelling to international locationsExcellent command of English and the ability to work on Microsoft Office applications.
Skills