Sign in or register for a JobTech account.
Jobs that require

general algorithms

skill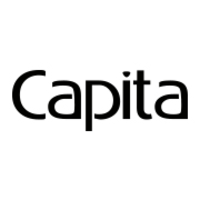 As the CIO, you will lead the design, implementation and evaluation of the core platform and oversee its development. You will be expected to meet with key stakeholders including partners to help translate system and platform integration requirements into actionable items for the development team. You are to ensure that technologies are used efficiently, profitably and securely. This role reports to the CEO.
Therefore, coming from a mid-large sized organisation and working as a Head of Development, Chief Information Officer or Head of IT position previously would be advantageous. Aside from technical responsibilities, the CIO's responsibilities will also include implementing and managing the company's relationships with 3rd party suppliers, external creative agencies and vendors.
Responsibilities
Overseeing IT Policy, Process Flow, KPI, Team Structure and Vision Development
Team leader and owner of the overall design and architecture of the core platform.
Drive the vision and overall strategy of the Marketplace, AI and Microservice platform
Full Software Development Life Cycle (SDLC) including roadmap planning, requirement
specification, systems design and integration.
Manage a team of geographically dispersed in-house and outsourced developers.
Technical Strategy - creating and maintaining the company's strategy in line with stakeholder needs and in keeping with current best practice
Be effective in growing this team up to 60+ FTE's over the next 20 months
Work with internal and external partners to integrate systems.
Ensure data security and system uptime.
Reporting directly to the CEO, produce monthly / quarterly reporting for both clients and the
management team
Manage relationships with partners/vendors, customers and internal stakeholders
Champion the company and its products at speaker events and conferences
Requirements
Bachelors or higher degree in Computer Engineering, Supply Chain or MBA
At least 12 years of solid technology, team management and architecture experience 5+ years
Java/J2EE programming experience
5+ years relevant experience as a Technology Lead/Architect
New Product developing experience in Supply Chain or Ecommerce industry
Strong understanding in object-oriented concepts, design patterns, and algorithms
Domain knowledge of Data Analysis, AI, Machine Learning, Smart Cities, C2/C4i, Telematics/M2M, IoT, Environmental Monitoring solutions
Familiarity with Scrum / Agile development frameworks
Expertise troubleshooting data quality issues, analysing data requirements, and utilizing big data systems.
Ability to demonstrate strong collaboration skills and strategic thinking
Experience working with geographically dispersed teams
Excellent cross-cultural verbal and written communication skills
Interested candidates, who wish to apply for the above position, please send us an updated copy of your resume to tech@capitasingapore.com

We regret to inform that only shortlisted candidates will be notified.
Skills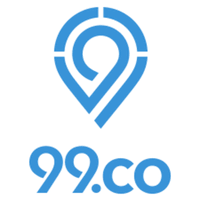 99.co is looking for a Data Analyst to join our diverse team of people who are passionate about taking the real estate industry properly into the age of technology through innovation and a desire to solve its multitude of challenges.

A numbers person, a communicator and a storyteller all in one, the analyst would partner closely with the product team to identify new opportunities and translate data to useful and actionable insights; steering and guiding the company in making an effective product and business decisions.

What you'll do:
Take ownership in delivering prompt, accurate and reliable data analysis in your area of ownership
Partner closely with product and business teams on strategic deep dives, plan data metrics, and ad-hoc data requests
Identify, analyse, and interpret trends or patterns in complex data sets
Source and analyse consumer and agent behaviour data to help us improve existing algorithms
Partner with business leads to understand, predict and provide solutions for the respective teams' data needs
Locate and define new process improvement opportunities
Taking lead on projects, as needed.
What you are/have/will be:
2-3 years of working experience in a Business Intelligence or Analytics role is highly preferred, exceptional fresh graduates will be considered
Proficiency in SQL is a must
Familiarity with Python and R is a +
Ability to embrace both the charms of individuality and teamwork
Strong critical thinking with the ability to organise and prioritise data requirements and needs from business stakeholders in a logical manner
Detail oriented and able to work efficiently in a fast-paced team environment
Excited in learning new technologies and translating data into business solutions
Detail-oriented or someone who reads everything and will paste an html peace character somewhere in your application ;)
Skills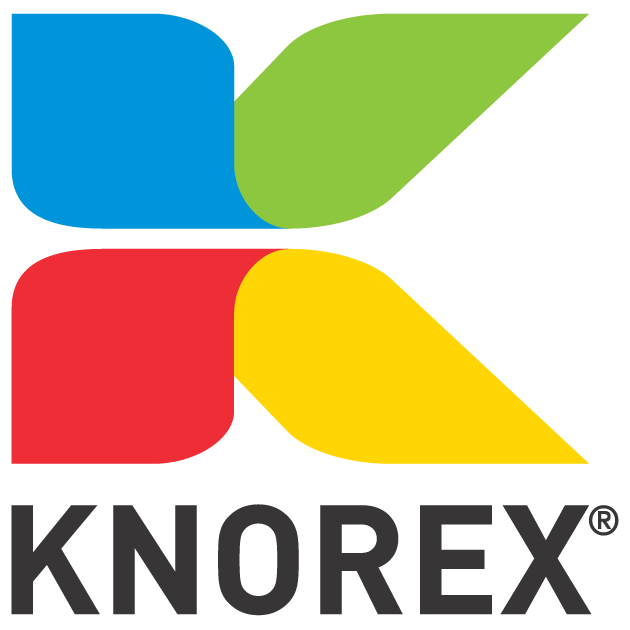 DESCRIPTION
Knorex develops a cloud-based, highly scalable, all-in-one advertising and marketing platform called Knorex XPO™ (https://xpo.knorex.com/) where Advertisers, Agencies and Publishers can easily create, optimize & publish Dynamic Ads worldwide with speed and ease. As part of the platform offering, anyone can traffic their Dynamic Ads programmatically via automated buying through our in-house real-time bidder and optimizer. Such automated and auction-style of buying and selling of advertising inventor called Real-time Bidding (RTB) is similar to financial markets. Owing to the large and real-time stream of data, coming up with efficient and pragmatic solutions and algorithms to the challenging problems will become imperative. We are seeking for a Software Engineer with the zest and passion to work on our real-time bidding platform, using C++ as the main language. You will be joining our RTB team working closely with Data Scientists, Media Performance Specialists and Software Engineers to build a highly scalable system that can handle billions of requests per day, all delivered in milliseconds.
In this role, you will be expected to possess solid experience working on large-scale, distributed and low-latency systems. You need to acquire a deep technical understanding of the platform, work with our cross-country team located regionally to learn about the business and technical analytics requirements and translate them into production system.

Key Responsibilities
Plan, design and develop components in our RTB platform
Develop connectors to integrate with major ad exchanges
Develop metrics to measure the outcome/impact of your introduced solutions.
Work with other members to implement and integrate into our existing systems.
Document and improve the solutions over time.
Evaluate and identify new technologies for implementation.
Communicate with our business and technical teams to understand the analytics requirements.
Respond and follow up to incorporate feedback and draw new insights.
Prioritize tasks to meet multiple deadlines.
REQUIREMENTS
Knowledge of Golang is a strong plus
Strong knowledge of algorithms and data structures
Strong in analytics and problem solving technique
Understanding of online advertising technology and RTB is a strong plus
Willingness to learn and able to pick up new technology or new concepts fast;
Able to work independently as well as in collaborative mode with minimum supervision;
Work productively even under pressure;
Possess good work ethic, attitude with good follow-through;
Excellent communication in written and spoken English.
BENEFITS
Ample opportunities to grow. You get to propose your own ideas and see it through.
Work with passionate, talented and driven colleagues who get things done!
Opportunity to work cross-country and with variety of projects of different nature.
Challenging and exciting problems that await you to solve.
Comprehensive Health Insurance Coverage.
Personal Development Fund for courses and materials.
Skills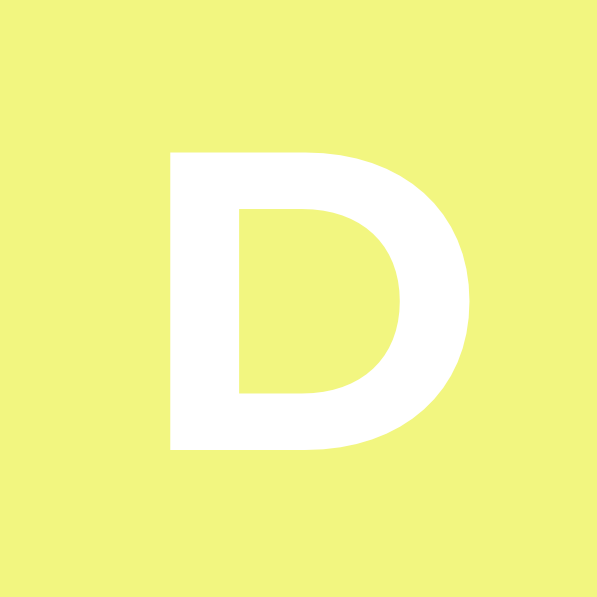 Diversiteam is a global marketplace of vetted engineering talent that enables opportunities for young individuals to get out of their comfort zone, expand their horizon and develop themselves personally and professionally by pursuing a career overseas. To do so, we operate as a marketplace to effectively connect this aspiring talent with rapidly growing organisations such as start-ups and agile SMEs. Thus these organisations have the advantage of building Read more
competent teams with fresh ideas, technological know-how and a solid understanding of foreign markets, cultures and consumer behaviour. In addition to that, the diversity and cross-cultural exchange that we empower in teams is one of the essential factors that helps our clients to drive their creativity, innovation and global competitiveness to be future-ready for tomorrow's global economy. The vision that we pursue is to enable opportunities for aspired individuals and organisations to unfold their full potential and deliver results that they can be proud of. To make this a reality our mission is to shape diverse teams of creativity, innovation and development that would benefit both, organisations and its employees. We at Diversiteam are currently looking for an enthusiastic Software Engineer / Full-Stack Developer who is passionate about technology, is open for new challenges and wants to develop something that she/he can be proud of. Your job scope & responsibilities will be: · Work closely with the team on new product and features development  · Develop new algorithms and automation functionalities · Drive the performance of the product to its highest potential · Explore and implement new technologies Skills & characteristics that we are looking for: · Experience with technology frameworks and architecture of Wordpress and AWS · Experience in front and back-end product development · Self-starter with hands-on approach and willingness to take new challenges · Proactivity, creative thinking and problem solving skills · Dedicated team player who shares our values Diversiteam is a great fit for you if you have the desire to: · Operate in a dynamic and fast paced working environment with a steep learning curve · Receive mentorship and learn about entrepreneurships and startups · Operate in an organisation where you know why you are doing what you are doing, where you take ownership for your work, bring in fresh ideas and deliver results that you can be proud of · Work on an international scale and engage with people around the globe and different cultures  · Participate in various workshops, fairs and networking events · Be part of the startup community, expand your network and grow personally and professionally If this is something what you find exciting, we would love to hear from you! Send us your CV including examples of your previous work to career@diversiteam.io with the subject "Full-Stack Developer Internship". We would love to hear why you would like to join Diversiteam and how you might be a good fit. Please indicate your time of availability. To find out more about us visit diversiteam.io/about.  Possible start: Immediately, Full-time Diversiteam
Skills Roles & ResponsibilitiesResponsibilitiesDemonstrate, recommend and implement image processing algorithm for life science instrument.Integrate image processing algorithm pipeline to the instrument embedded firmware architecture design.Create image processing algorithm specifications document.Implement image processing algorithm unit testing strategy.Perform image processing algorithm unit testing verification.Maintain and comply with ISO13485 procedures and SOPs in the course of design and development of firmware.Ensure that systems and procedures are in compliance with ISO9001, ISO14001, ISO13485, Read more
ISO14971, QSR21CFR and OHSAS 18001 requirements RequirementsQualificationDegree/Master/PhD in Electrical/Electronic/Computer Science.ExperiencesMinimum 3 years programming experience with C/C++Minimum 3 years experience of image processing algorithm development with MatlabMinimum 3 years experience of of image processing algorithm implementation with OpenCVPrefer candidates with strong experience of algorithm optimisation using Open GL and CUDA technology.Prefer candidates with experience of algorithm optimisation under multiple VMs environment.Experience in code implementation using object oriented design approach.Experience in development under Linux OS.
Skills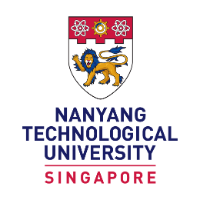 Roles & ResponsibilitiesA Project Officer position is available in the School of Physical & Mathematical Sciences at Nanyang Technological University.The candidate will work on research projects about applications of machine learning algorithms. He/She is required to replicate the codes and results of the assigned papers, and implement the improvements under guidance. He/She will be mainly responsible for data collection/extraction, data cleaning, coding of algorithms, and conducting numerical studies Read more
for various applications.RequirementsMinimum Bachelor's degree in Mathematics, Statistics, Computer Science, or related fields (with at least second class or equivalent honour or minimum 1-year working experience in data analysis)Knowledge in finance/economics is required but the exception is made for the candidates with good academic recordsFamiliar with scientific programming, e.g. R languageAbility to work independently or as a team playerApplicants are required to submit cover letter, curriculum vitae, and soft-copies of transcripts. Two reference letters will be required if the candidate is shortlisted.We regret only shortlisted candidates will be notified.
Skills
Roles & ResponsibilitiesBuilding machine learning & analytics platform and working with data scientists to create, optimize and productionize of machine learning models and building data pipelines for machine learning systems for various business units within the org.Requirements• Build and improve machine learning and analytics platform. o Develop components of machine learning and analytics platform. o Improve the machine learning workflow, from data exploration, model experimentation/prototyping to Read more
production. o Build framework to support machine learning and data-driven business activities at large scale. • Work with data scientists to build end-to-end machine learning and analytics solution to solve business challenges. o Build data pipeline for machine learning systems. o Turn advanced machine learning models created by data scientists into end-to-end production grade system. o Build analytics platform components to support data collection, exploratory, and integration from various sources being data API, RDBMS, or big data platform. o Optimize efficiency of machine learning algorithm by applying state-of-the-art technologies, i.e. distributed computing, concurrent programming, or GPU parallel computing.• Excellent understanding of software engineering principles and design patterns. • Excellent programming skills in Python, Scala, or Java. • Working knowledge of big data technology stack: Hadoop/Yarn, Hive, HBase, and Spark. • Experience to one or more commercial / open source data warehouses or data analytics systems, e.g. Teradata, is a big plus. • Experience to one or more NoSQL databases is a big plus. • Hands-on experience in Cloud platforms, e.g. AWS, or containerization/ virtualization platforms, e.g. Docker/Kubernetes, is a big plus. • Experience to any data science or machine learning platform, e.g. IBM Data Science Experience or Cloudera Data Science Workbench, is a big plus. • Good understanding of data science and machine learning technologies and methodologies is a big plus. • Exposure to mainframe system is a plus. • Passion about machine learning and data-driven intelligence system. • Excellent communication and presentation skills in English. • Team player, self-starter, ability to work on multiple projects in parallel is necessary. • Experience in software engineering, devops automation, and big data engineering • Experience working in multi-cultural environments
Skills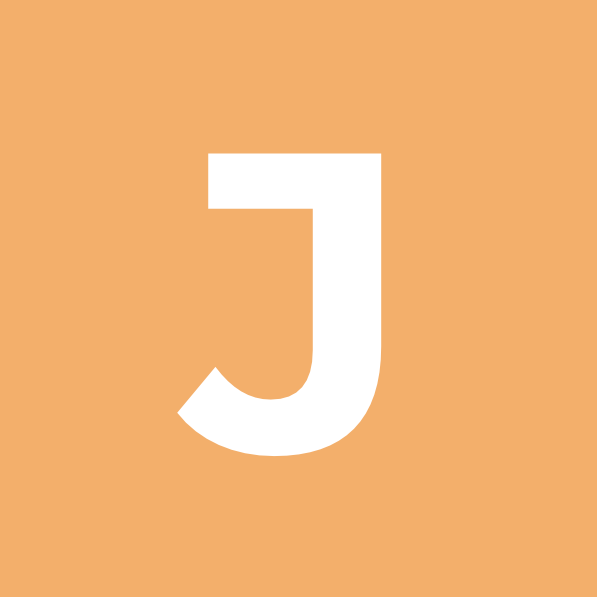 Roles & ResponsibilitiesOur Global Technology Infrastructure group is a team of innovators rewarded with innovators who love technology as much as you do. Together, you'll use a disciplined, innovative and a business focused approach to develop a wide variety of high-quality products and solutions. You'll work in a stable, resilient and secure operating environment where you—and the products you deliver—will thrive.As an experienced Software Engineer, your mission is Read more
to help lead our team of innovators and technologists toward creating next-level solutions that improve the way our business is run. Your deep knowledge of design, analytics, development, coding, testing and application programming will help your team raise their game, meeting your standards, as well as satisfying both business and functional requirements. Your expertise in various technology domains will be counted on to set strategic direction and solve complex and mission critical problems, internally and externally. Your quest to embracing leading-edge technologies and methodologies inspires your team to follow suit. And best of all, you'll be able to harness massive amounts of brainpower through our global network of technologists from around the world.RequirementsThis role requires a wide variety of strengths and capabilities, including:BS/BA degree or equivalent experienceExpertise in application, data and infrastructure architecture disciplinesAdvanced knowledge of architecture, design and business processesProficiency in modern programming languagesKeen understanding of financial control and budget managementAbility to work collaboratively in teams and develop meaningful relationships to achieve common goalsStrong analytical and troubleshooting skills - desire and expertise to build and solve complex problems in systems at scaleHands-on experience developing cloud native applications on platforms like CloudFoundry, Kubernetes, DC/OS, Heroku, AWS, GCP, Azure, etc.Expertise in disciplines of algorithms and distributed systems design principlesAbility to collaborate with high-performing teams and individuals throughout the firm to accomplish common goalsExperience in the design and implementation of CI/CD pipeline; automated build and test systemsDirect exposure to agile principles and methodologies within distributed teamsExposure to effective operational patterns like SLOs, metrics, health checks, error budgets, distributed tracing, etc., using tools like Prometheus, Grafana, Zipkin, ELK, etc. is a strong plusWhen you work at JPMorgan Chase & Co., you're not just working at a global financial institution. You're an integral part of one of the world's biggest tech companies. In 14 technology hubs worldwide, our team of 40,000+ technologists design, build and deploy everything from enterprise technology initiatives to big data and mobile solutions, as well as innovations in electronic payments, cybersecurity, machine learning, and cloud development. Our $9.5B+ annual investment in technology enables us to hire people to create innovative solutions that will not only transform the financial services industry, but also change the world.At JPMorgan Chase & Co. we value the unique skills of every employee, and we're building a technology organization that thrives on diversity.We encourage professional growth and career development, and offer competitive benefits and compensation.If you're looking to build your career as part of a global technology team tackling big challenges that impact the lives of people and companies all around the world, we want to meet you.We strongly encourage all applicants to apply via our careers website where you are able join our Talent Network to receive customized vacancy notifications and ensure that your details are accessible by our global recruiting team - www.jpmorganchase.com/careers.A quick link to this particular job posting can be found in this URL: http://jobs.jpmorganchase.com/ListJobs/ByKeyword/180123595/Please note that only short-listed candidates will be notified. We thank you for your interest and wish you all the best in your career.Yours Sincerely, Human Resources JPMorgan
Skills Roles & ResponsibilitiesBusiness AnalyticsBuild data visualisation and dashboard for the business and respective product ownersDeliver accurate regular and ad-hoc performance tracking and analysis to drive traffic, transactions and processesAd-hoc analysis based on strategic direction of the business and deep dive into specific area / trendMake recommendations based on historical data and predict trendsConduct market analysis leveraging on external data to determine market sizing and growth ratesAssist in business Read more
case and pricing initiatives as required2. Data AnalyticsDesign, develop and implement statistical models, as well as interpret and present statistical outcomes to support the organisation's operations and execution of key business strategiesDesign and conceptualize solution that address the organisation's challenges through use of big data analytics and process large amount of data by applying algorithmsCollaborate with stakeholders to build data analytics capabilities, conduct feasibility studies,Knowledge of ETL and OLAP to support and contribute to database implementation and systems, devising strategies to promote continuous improvementDevise methods and strategies to obtain and extract data to derive business insights RequirementsDegree holder in Business / Data Analytics, Business, Information Technology or Computer Science with at least 5 years of business analytics and/or data analyticsWorking knowledge of data mining principles: predictive analytics, mapping, collecting data from multiple data systems on premises and cloud-based data sources.Experience of Data Management Solutions and Data Warehouse Management.Understanding of and experience using analytical concepts and statistical techniques: hypothesis development, designing tests/experiments, analysing data, drawing conclusions, and developing actionable recommendations for business units.Experience and knowledge of analytical and statistical modelling techniques: hypothesis development, designing tests/experiments, analysing data, regression (multiple, logistic, log-linear), neural network, decision tree, variable selection, etcIn-depth understanding of statistical and predictive analytics as well as text analytics implementation processExperience working with and creating databases and dashboards using all relevant data to inform decisions.Proficient with data analytics method and technologies / tools such as ETL, OLAP, R and/or Python and Qlik.Highly motivated, structured and methodical with high degree of initiative.Strong problem solving, quantitative and analytical abilities.Excellent written and oral communication skills.Able to work independently or cross functionally.
Skills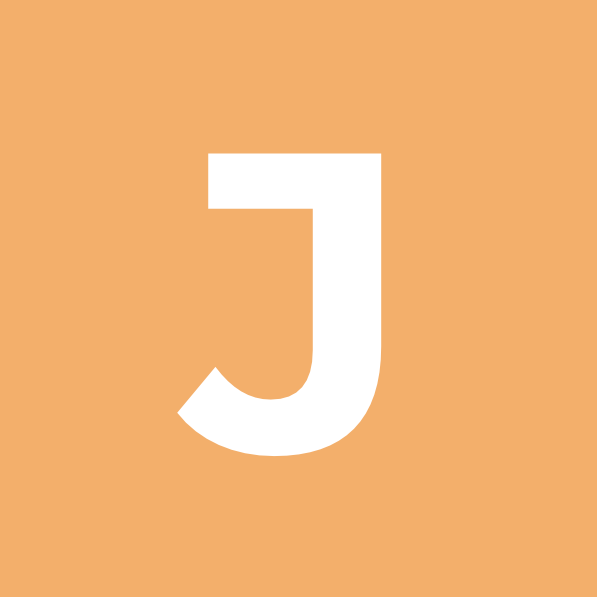 Roles & ResponsibilitiesOur Global Technology Infrastructure group is a team of innovators rewarded with innovators who love technology as much as you do. Together, you'll use a disciplined, innovative and a business focused approach to develop a wide variety of high-quality products and solutions. You'll work in a stable, resilient and secure operating environment where you—and the products you deliver—will thrive.As an experienced Software Engineer, your mission is Read more
to help lead our team of innovators and technologists toward creating next-level solutions that improve the way our business is run. Your deep knowledge of design, analytics, development, coding, testing and application programming will help your team raise their game, meeting your standards, as well as satisfying both business and functional requirements. Your expertise in various technology domains will be counted on to set strategic direction and solve complex and mission critical problems, internally and externally. Your quest to embracing leading-edge technologies and methodologies inspires your team to follow suit. And best of all, you'll be able to harness massive amounts of brainpower through our global network of technologists from around the world.RequirementsThis role requires a wide variety of strengths and capabilities, including:BS/BA degree or equivalent experienceExpertise in application, data and infrastructure architecture disciplinesAdvanced knowledge of architecture, design and business processesProficiency in modern programming languagesKeen understanding of financial control and budget managementAbility to work collaboratively in teams and develop meaningful relationships to achieve common goalsStrong analytical and troubleshooting skills - desire and expertise to build and solve complex problems in systems at scaleHands-on experience developing cloud native applications on platforms like CloudFoundry, Kubernetes, DC/OS, Heroku, AWS, GCP, Azure, etc.Expertise in disciplines of algorithms and distributed systems design principlesAbility to collaborate with high-performing teams and individuals throughout the firm to accomplish common goalsExperience in the design and implementation of CI/CD pipeline; automated build and test systemsDirect exposure to agile principles and methodologies within distributed teamsExposure to effective operational patterns like SLOs, metrics, health checks, error budgets, distributed tracing, etc., using tools like Prometheus, Grafana, Zipkin, ELK, etc. is a strong plusWhen you work at JPMorgan Chase & Co., you're not just working at a global financial institution. You're an integral part of one of the world's biggest tech companies. In 14 technology hubs worldwide, our team of 40,000+ technologists design, build and deploy everything from enterprise technology initiatives to big data and mobile solutions, as well as innovations in electronic payments, cybersecurity, machine learning, and cloud development. Our $9.5B+ annual investment in technology enables us to hire people to create innovative solutions that will not only transform the financial services industry, but also change the world.At JPMorgan Chase & Co. we value the unique skills of every employee, and we're building a technology organization that thrives on diversity.We encourage professional growth and career development, and offer competitive benefits and compensation.If you're looking to build your career as part of a global technology team tackling big challenges that impact the lives of people and companies all around the world, we want to meet you.We strongly encourage all applicants to apply via our careers website where you are able join our Talent Network to receive customized vacancy notifications and ensure that your details are accessible by our global recruiting team - www.jpmorganchase.com/careers.A quick link to this particular job posting can be found in this URL: http://jobs.jpmorganchase.com/ListJobs/ByKeyword/180123595/Please note that only short-listed candidates will be notified. We thank you for your interest and wish you all the best in your career.Yours Sincerely, Human Resources JPMorgan
Skills