Sign in or register for a JobTech account.
Jobs that require

git

skill

Java Full Stack Developers:
Job Duties and Responsibilities
Level of experience : 5+ years to 10 years
Java 1.5 and above. [ Good to have Java 1.8 ]
Spring (spring security, spring integration, spring batch, spring data, spring cloud, spring boot)
JPA (Java Persistent API), Hibernate, MyBatis
Unix/Linux-Any Unix flavor
SQL/Database knowledge
Any messaging knowledge [JMS, KAFKA]
HTML5, CSS, JavaScript [ES6] & Other Front-End Technologies
jQuery, Bootstrap, ReactJS, AngularJS
Responsive Design, Cross-Platform [Web & Mobile], Cross-Browser Environment compatibility, Object-Oriented Design, Web Services (REST/SOAP)
Web Services (Restful/Any web services)-Consumption experience is fine
AWS
Any NoSQL Database [DynamoDB, MongoDB, CASSANDRA, HBase, etc…]
Node JS [Good to have]
Required Experience
Experience With Git and Github
Knowledgeable of REST-Based APIs
Knowledgeable of Web Application Development Frameworks
Manage and Prioritize Project Work
Knowledge in MariaDB, or at least should have knowledge in RMDB (e.g, MySQL, Oracle)
Preferable to have knowledge in Private Cloud platform (Openshift, Kubernetes, Docker).
Familiar with Agile practice.
Establish Continuous integration and Release automation
Skills

Job Duties & Responsibilities
Taking L1 and L2 support of existing BAU systems.
Taking the ownership of investigating the root causes within SLA
Manage the lifecycle of Jira tickets
Must-have requirement
Strong knowledge in Linux operation system
Shell scripting will give added advantage
Strong SQL knowledge (Oracle, MySQL, MaraiDB)
Understand Production release procedures
Understand Infra activities (Network, ID management, LDAP, Firewall, etc.)
Good knowledge on Openshift support. Or any other cloud based support.
Good-to-have
Familiar with Cloud Platforms like AWS, Open Shift
Familiar with DevOps
Professional Qualification
A Bachelor's degree in Computer Science (or equivalent experience)
4 – 9 years of application support experience
Relevant industry experience on Solaris, Linux systems
Fundamental knowledge of distributed Architectures, SOA, Micro-services, PaaS
Source Code control (experience with Git preferred)
Able to perform unix / linux scripting.
Monitor and address issues relating to capacity constraints and performance related items.
Skills

Level of experience : 5+ years to 10 years
Java 1.5 and above. [ Good to have Java 1.8 ]
Spring (spring security, spring integration, spring batch, spring data, spring cloud, spring boot)
JPA (Java Persistent API), Hibernate, MyBatis
Unix/Linux-Any Unix flavor
SQL/Database knowledge
Any messaging knowledge [JMS, KAFKA]
HTML5, CSS, JavaScript [ES6] & Other Front-End Technologies
jQuery, Bootstrap, ReactJS, AngularJS
Responsive Design, Cross-Platform [Web & Mobile], Cross-Browser Environment compatibility, Object-Oriented Design, Web Services (REST/SOAP)
Web Services (Restful/Any web services)-Consumption experience is fine
AWS
Any NoSQL Database [DynamoDB, MongoDB, CASSANDRA, HBase, etc…]
Node JS [Good to have]
Experience With Git and Github
Knowledgeable of REST-Based APIs
Knowledgeable of Web Application Development Frameworks
Manage and Prioritize Project Work
Knowledge in MariaDB, or at least should have knowledge in RMDB (e.g, MySQL, Oracle)
Preferable to have knowledge in Private Cloud platform (Openshift, Kubernetes, Docker).
Familiar with Agile practice.
Establish Continuous integration and Release automation
Skills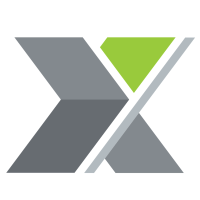 Create digital experiences! These three words are the guiding principles for a Junior Developer at Xtremax. We're seeking fresh graduates with a passion and interest in programming. With plenty of learning opportunities, you'll pick up new softwares and work within a team under a team lead to resolve clients' issues. Apply now if you are up for the challenge! ResponsibilitiesRespond to various IT issues that aren't just a Read more
matter of "turning it off and on again"Attend client meetings to address technical issuesDevelop web applications using ASP.NETManage source code using version control systems, such as GitCreate technical and functional documentation according to our adopted methodologiesRequirementsFresh diploma or university graduates in relevant fields are welcome!Basic programming knowledge and experience (gained commercially or academically)Good communication and leadership skills
Skills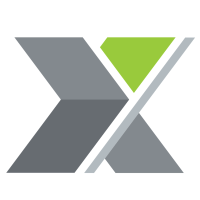 Xtremax is looking for IT talents with programming experience and a real passion for technology. You'll be working in a team and be involved in the development of web applications, responding to issues and addressing general day-to-day programming matters. Responsibilities - Development of ASP.NET Web Based Solution -Customize Content Management Systems like Sitecore and Sitefinity using ASP.NET - Collaborate in a team with Source Codes Management Systems like Read more
GIT - Develop test plans and cases - Advance technical and functional documentation according to the adopted methodologies Requirements - Strong communication skills and an independent learner - Basic understanding of ASP.NET, C#, Javascript, HTML - Familiar with object oriented programming language - Programming experience gained from a commercial role or studies
Skills Roles & ResponsibilitiesPlan, design & implement a tool or solution's architectureDevelop custom solutions using the available tools to solve business problemsEvaluate and implementtools releases, upgrades, fixes and patchesProvide 3rd level support for tools by working with vendor(s)Write optimized unit testing, behavior testing & functional testing code by collaborating with the end users / customers & developers.Work with various internal teams in Visa to ensure adherence toward standard softwaredevelopment/management Read more
methodology & framework.Lead meetings and discussions with non-technical teams.Find the best and most creative solutions to many different types of problems and help ourclient & internal teams to achieve their goals.Be an aficionado & advocate of latest technology in enterorise tools, automation & QA domain. Apply these technologies in a manner that empowers Visa in achieving operational & development excellence. RequirementsMasters in computer Science with 2 years of experience or Bachelor Degree in Computer Science with 5 years of experienceDemonstrated experience with writing scripts in Python/Perl/Ruby/Bash/PowerShell.Experience with REST, SOAP, JSON and XML is helpful.Experience with programming languages like Java, C# (.Net), JavaScript, Python/Ruby etcGood working knowledge with Databases (e.g. MSSQL, MySQL etc.)Experience with enterprise tools likeEvent Management Solutions e.g. IBM NetcoolLog management tools e.g. SplunkProcess or workflow automation software (e.g. Resolve / HPOO / BAO / Activiti etc.)Working knowledge of IT management protocols such as ICMP, SNMP, WMI, syslog-ng, SSH, etc.Knowledge of software development life cycle requiredGood to have/ plusITSM Process experience (e.g. Change Management, Incident Management etc.)Working experience with ITSM Tools (e.g. Service Now, BMC Remedy etc.)Previous use of GIT or Subversion for code management and versioning.Development of RESTful APIs, a huge plus.Understanding of basic networking concepts, IP routing, access-lists, layer 2 switchingLinux familiarity and experience working in a shell environment.Familiarity with Network, Systems and Infrastructure Management concepts, for example FCAPS model is good to have.Expected General Soft SkillsAbility to engage on technical issues and concepts across multiple organization levels inside and outside Visa.Able to work independently, yet seamlessly integrate and manage diverse groups and functions organized within different organizational reporting linesAbility to lead and self-manage projects and tasks.Ability, desire and motivation to learn quickly and pick up new skills.Organized and be able to prioritize workload in order to meet necessary deadlinesMake independent judgments/decisions within established guidelinesDemonstrable teamwork attitude, ready to initiate collaboration and resolve conflictsITIL and project management certification a plus
Skills

You will be part of the project team to take on the exciting and challenging role of delivering best-practice frontend software for a large-scale commercial website. Your role as a technical lead would be to provide technical leadership to a delivery team in all aspects of technology (architecture, best practices, functionality specifications, development process, etc.), collaborating with a multidisciplinary team (design, UX, PM, brand management) to deliver the Read more
best possible solutions, as well as to interface with technical and non-technical client stakeholders. ResponsibilitiesChampion software design and architecture best practices and provide guidance to developers in technical design and strategy. Communicate directly with clients, and collaborate with Digital and User-Experience Designers to execute projects/ requirements in line with client expectations. Work with Scrum Master/Project Manager to plan delivery deadlines and overall pipeline of technology work. Writes functional specifications to the level of detail required to ensure the successful delivery of working software. Represent the development team in internal and external meetings. Use your knowledge of server-side technology to architect solutions that meet business (i.e. backend integration approach and integration requirements). Utilise new web development technologies to find creative solutions for web. Lead by example and involve in hands-on application development and deployment when needed. Job SpecificationsEducation/ProfessionalMinimum Diploma in Computer Science, Computer or Electronics Engineering, Information Technology or related disciplines.Knowledge and Experiences RequiredSolid experience as a software developer for Web applications (HTML, JS, CSS) and a good understanding of backend integration approaches. Has experience working in a digital agency. At least 3 years' experience managing and leading a tech team. At least 3 years' experience working directly with clients (technical and non-technical). Possesses good knowledge of source control and application lifecycle tools (Git, Jira, Confluence, etc.). Has a passion for building web applications with complex business rules. Has experience with Agile Methodologies. Scrum experience will be an advantage. Possesses knowledge of Progressive Web Apps and AMPs. Deploy Automation experience will be an advantage. Experience working on an API-first website/ application and building Progressive Web Apps and AMPs is an advantage.Skills RequiredStrong architecture and programming skills (i.e. HTML5, SASS, Responsive Design, cross-browser development, templating engines [e.g. pug, handlebars], WCAG standards, OWASP standards). An expert in modern front-end technology, frameworks and libraries. Excellent commercial skills. Excellent presentation skills.Proficient in Microsoft Office.
Skills Roles & ResponsibilitiesJob DescriptionIn this position based in Singapore, you will be part of a team that will be developing and maintaining .NET-based web applications for our client base. This role will require hands-on .NET development, engage with clients (or product owners) during certain phases of the projects and offering technical advices.You will be reporting to the Team Lead, and will also have opportunities to collaborate with other Read more
teams based around the region.RequirementsRequirementsMust have:Minimum 1 years of development experience with ASP.NET, C# (or VB), SQL, Javascript and CSS.Superb analytical and problem solving skills.Good verbal and written communication skills in English.Adequate verbal communication skills in Mandarin.A positive and outgoing personality.Good to have:Working experience with ASP.NET MVC.Working experience with any .NET-specific WCM products.Working experience with source control (e.g. Git).Our working hours are 9 am – 6 pm (Mon – Fri).Evaluation CriteriaYou will be prioritized in our evaluation if you can provide the following information in your CV submission:Write-up on past projects, preferably with screenshots or links to more details, specific to ASP.NET implementations. The more descriptive, the better.Work experience and education background.Current and expected salary.Recent photoWe offer a fun, friendly and flexible working environment, so if you can also show us these traits in your CV that will really help!
Skills ResponsibilitiesTo conceptualize, design development, testing and manage development work process document software driver concepts. Drive and established the necessary test environment setup to enable consistent and good quality delivery. Participate in or conduct technical reviews with peers to identify problems early in the development phases. Determines coding practices, development tools, and validation requirements. Assure the quality of work through design, review and testing Responsible for the delivery of Read more
the software/kernel/driver to manufacturing within the required timelines Requirements:Degree / Master in Computer Science/ Embedded Systems / Computer Engineering / Electrical Electronic Engineering with concentration in the areas of Embedded Software engineering 8+ years' experience in embedded software development and architecture design. Expertise with microprocessors (ARM, Intel) their architectures and embedded RTOS (ThreadX, Nucleus) and build system. Extensive experience in adding new HW platforms and device drivers into Linux kernel. Proficient in Perl and shell scripting. Proven experience in solving real-time embedded software issues, including: threading, optimization, memory management, interrupt handling, system level latency and so on Very familiar with SMP multi-core/multi-CPU/AMP hybrid environments. Proficient in system configuration management (GIT, Clear Case) Good analysis skills and proven ability to solve complex problems. Experience in using different hardware-assisted debugging tools (RTIT, JTAG, ETM, LA) Open-minded, a willingness to experiment within acceptable boundaries and a creative mind to bring novel solutions into design and problem-solving EAP No.: R1766065EA Licence No.: 95C5411
Skills

Roles & ResponsibilitiesiOS DeveloperTo work as a Developer with a banking client for Support and enhancements ofNative iOS mobile applications. Translate Mobile designs and wireframes into high quality code of Native Apps (iOS).Support Product Owner in managing customer expectations for project deliverables, managing stakeholder communicationsShould be able to implement best practices of Agile Project Management.Liaise with various insurance business stakeholder and internal technical teams of banking client for Read more
domain and technical specific requirements to be implement in Mobile apps, environment and external interfaces requirements, clarification on requirements, design related reviews, development / Implementation. Liaise with development team and delivery partners across the country/region for requirements, interface requirements, design, progress tracking, enhancements, development, Integration testing issues fixes, implementation.Android DeveloperTo work as a Senior Developer with a banking client for Support and enhancements of Native Android mobile applications.Translate Mobile designs and wireframes into high quality code of Native Apps (Android).Support Product Owner in managing customer expectations for project deliverables, managing stakeholder communicationsShould be able to implement best practices of Agile Project Management. RequirementsiOS DeveloperHands on and good technical knowledge iniOS native app developmentPrior experience with SCRUM/Agile methodologies with enterprise-level application development projects.Experience with offline storage, threading, and performance tuning in mobile AppsMobile Design patterns/ UI guidelines, best practices such as iOS UI design principlesProficient in code versioning tools such as Git etcApp Integration experience for iOS apps with multiple SDKs like Google Analytics, Google Maps, Facebook, and other third-party SDKs.Android DeveloperHands on and good technical knowledge in both Android native app developmentExperience on Android Kotlin platformPrior experience with SCRUM/Agile methodologies with enterprise-level application development projects.Experience with offline storage, threading, and performance tuning in mobile AppsMobile Design patterns/ UI guidelines, best practices such as Android UI design principlesProficient in code versioning tools such as Git etcApp Integration experience for Android apps with multiple SDKs like Google Analytics, Google Maps, Facebook, and other third-party SDKs.Experience in development and maintenance of Push Notification middleware for Android
Skills