Sign in or register for a JobTech account.
Jobs that require

hardware

skill

Level 3 technical support for Microsoft Office 365 service and Blackberry Unified Endpoint Management (UEM) infrastructure
Perform systems maintenance, monitoring, verifying the integrity and availability of all hardware, server resources and application logs.
Create and maintain system documentation for Office 365 / MDM technologies, including installation, configurations and root cause analysis.
Scripting and automations
Maintain a good understanding of upcoming changes to the platforms to assist with user change management.
Collaborate with other IT staff, including networking, security, and data center operation teams, to facilitate effective issue resolution.
Prerequisites
Minimum 5 years of Microsoft infrastructure depoyment and support experience
An in-depth knowledge of Microsoft Office 365 service (Exchange, SharePoint, Yammer, Teams), ADFS, Windows Server 2012/2012 R2, Windows security and related technology, mobile device management (MDM) /mobile application management (MAM).
Experience in handing the E-mail gateway, Office 365 and Active directory
Knowledge of Office 365 Teams/Groups/Video/Delve/Power BI.
Advanced skills managing Office 365 using PowerShell.
Experience with Azure AD user management both for Office 365 and third-party services.
Must have experience in mobile device management technology preferably Blackberry and Microsoft Intune solution
Able to work shift and providing 24X7 systems support and implementation, include regional support.
Strong knowledge on scripting, network and system
Solutions oriented, strong organization skills and performance oriented
Able to work independently and with all levels of management and staff
Good interpersona and communication skills.
Skills

Responsibilities:
To provide Level 2 support for Multi-function printers –Lexmark, Ricoh & HP brands.
Manage printer management servers & monitor printer utilization, warning alert and reporting
Support scope: Install, configure, troubleshoot issues, issue resolution, root cause investigation, writing knowledge base articles, providing user education, coordination and follow up with external hardware / software vendors, follow up with user for confirmation of issue resolution
Track incident and service request tickets through internal ticketing system and provide timely resolution and updates according to agreed service level set up the organization
Create periodic reports regarding printer / end user device support and participate & contribute in team meetings
Required Skills/Qualifications:
ITE graduate or Diploma or Degree in science / technology / engineering
Good communication (both verbal and written) skills in English
Minimum 2 years of IT experience
Window 7, Windows 10, Apple Macbook administration and troubleshooting skills
Configuring and troubleshooting skills for SCCM, McAfee AV, ePO, Symantec end protection, Active Directory GPO, Intune, Office 365, Mac OSX
Interpersonal skills with ability to work with heterogeneous teams
Ability to work independent and drive tasks with ownership
Skills Req. ID: 130164Job Description As a Senior Firmware Engineer in Micron, you will work with an exceptionally talented core team to develop cutting-edge advanced controller firmware for NAND-based mass storage products in the consumer and enterprise segments. In this position, you will be part of the team that design, and implement firmware solutions for these target markets. You will also have the opportunity to work closely with fellow Read more
offsite based firmware and system hardware design engineers, product engineers and Flash memory design engineers to solve cross-functional design issues. Responsibilities Conducts system or drive level analysis, firmware development, test tools enhancement or creation using different programming languages, debugs and resolve firmware or software issues and support for product maintenance. You are responsible in utilizing these hardware and software tools to inspect and debug functional and/or performance issues on a system or drive level environments. You'll be responsible to collaborate with functional teams such as hardware or architecture team, onsite and offsite. Skills/Experience RequirementExperienced and proficient in C, Python, Assembly language Experienced in embedded systems firmware development and hardware aspect Good communication skill Ability to work in a team environment Experienced in storage interface/protocols such as SATA, PCIe or NVMe is an advantage Experienced in project management and/or team leading is an advantageEducation Degree in Electrical / Electronic Engineering / Computer Science / Computer Engineering or equivalent required Location: 990 Bendemeer Road, Singapore 339942 All qualified applicants will receive consideration for employment without regard to race, color, religion, sex, sexual orientation, gender identity, national origin, veteran or disability status. For US Sites Only: To request assistance with the application process and/or for reasonable accommodations, please contact Micron's Human Resources Department at 1-800-336-8918 or 208-368-4748 and/or submit: Job Information Request Form to: TJA@micron.com. Keywords:Singapore || Central Singapore (SG-01) || Singapore (SG) || SBU (Storage Business Unit) || Experienced || Regular || Engineering || #LI-KL1 || Tier 4 ||
Skills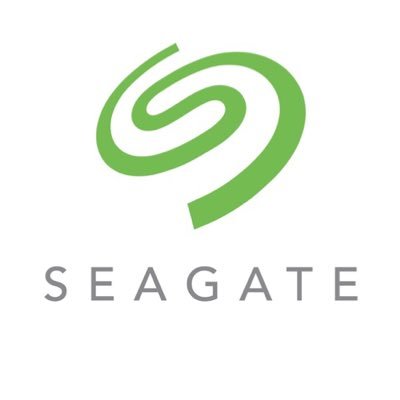 184432 Senior Security Firmware Engineer (Open) Seagate is seeking candidates in the exciting and rapidly growing field of security and storage security.  Successful candidates will join a worldwide team architecting, developing, and deploying storage security products across the Seagate market space. Take this opportunity to grow your career and join the Seagate Security Engineering Team leading the storage security industry. The successful candidate will be part of Seagate Read more
Security Engineering team in Singapore. This role will focus on Security Firmware and Architecture development. The candidate should demonstrate good judgment in selecting methods and techniques for obtaining architecture and firmware solutions. Normally receives little instruction on day-to-day work and general instructions on new assignments. Requirements: Demonstrated programming capabilities in one or more languages such as C, C++, assembly, Python, etc. Demonstrated problem solving capabilities and able to readily applies critical thinking. Experience of micro-controller and its interaction with firmware. Experience using firmware and hardware development tools (emulators, trace, version control, oscilloscopes, compilers, linkers, and analyzers). Self-motivated and be able to comprehend and apply new knowledge quickly and effectively on the job. Demonstrated communication skill and ability to articulate technical issues. Willingness to learn and achieve results through a multi-disciplined, worldwide organization. Ability to travel internationally. Degree in Engineering Preferred qualifications: Experience and knowledge of cryptography with strong interest in its industrial application. Familiarity with security and storage security protocol standards (TCG, NIST, ISO, CC, FIPS, etc.) will be added advantage Experience and knowledge of storage drives will have added advantage Job Family: Engineering Professional
Skills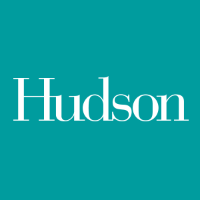 The Client Our client is a fast growing Company, they have disrupted the market and managed to expand themselves over various countries. Leveraging on new technologies in the market, they penetrate into the market place with excellence and professionalism with successful leaders within their space. They have recently expanded their team and are looking for driven and motivated individuals in Singapore. The client is now looking to recruit Read more
a dynamic Technical Support Engineer (Java & SQL) in Singapore. The Role Responsible for the definition, design, development and successful and timely completion of major new implementations of our customers. * Experience in application and understanding of Java & SQL language * Troubleshooting & diagnosing technical issues * Provide prompt and accurate resolutions to customers via interim fixes or minor bug fixes to minimize interruption to workflow. * Research and identify solutions to software and hardware issues * Ability to effectively prioritize and execute tasks in a high-pressure, fast paced, global environment * Ability to manage and speak with key stakeholders The Successful CandidateYou should have at least 3-5 years' work experience working with MNCs or start-up companies in the Technology field and be proficient in Java & SQL. You have had a proven track record of success in driving change, exploring new frameworks and have an extensive coding library on GitHub. The role is provides cloud computing and other technologies to small & medium sized institutions. The role requires hands on in Java, SQL, strong analytical & familar with remote desktop applications and help desk software (e.g: Freshdesk/Jira). Privacy Statement Data collected will be used for recruitment purposes only. Personal data provided will be used strictly in accordance with the relevant data protection law and Hudson's personal information and privacy policy.Please submit your application using the appropriate link below or email your CV in Microsoft Word format to Bryan.T(email) quoting SG146164. Bryan Teo Reg. #: R1980469 Hudson Global Resources (Singapore) Pte Ltd EA Licence #: 18S9265
Skills Req ID: 129362As a Probe Engineer in Technology Development, you will develop test programs and testing methodologies to provide feedback to Process R&D on Si performance and failure mechanisms. You will work on Micron's newest devices and technologies, helping drive Micron's process technology forward. This will require you to work with many groups to ensure a testable device, efficient testing methodology, and an economic test solution. Are you Read more
excited by technology and science and want to help Micron transform how the world uses information? Your job will include writing and debugging test programs, working with other teams to ensure full test coverage and Si characterization, and providing analysis of test results to drive process improvements. You will also be part of the team that defines the Probe Test roadmap, ensuring full R&D coverage and economic production testing. How will you help Micron be a global leader in memory? Probe Engineering is a multi-disciplinary field, requiring knowledge of semiconductor operation, computer architecture, programming, and statistics. You should have a passion for hardware, software, and statistics as you will be diving into all three areas every day. Because Probe engineering works with many other departments, you should be highly motivated with proven communication and reporting abilities. Are you up to the challenge of growing your technical breadth and depth? Responsibilities Include, But Not Limited ToDesign new test programs for 1st silicon validation of new product/technology. Optimize test programs by applying more efficient testing methods to reduce product test times and manufacturing costs. Develop tools to help provide better analysis and insight of the terabytes of probe data. Work with internal and external suppliers to develop and qualify new test solutions. Contribute to the development of next-generation devices to achieve optimum performance, power, read window budget, and reliability. Design and develop cell and array silicon characterization methods. Define and improve testing methods to address new product and technology issues. Work with Design Engineering to develop new testmodes (DFT) to improve overall testing effectiveness and efficiency Collaborate with other engineering departments to improve overall product yield and performance.Minimum Qualifications5+ years of product engineering experience or product test experience. Detailed knowledge of at least one memory technology. Advanced knowledge of semiconductor testing, automated test equipment (ATE), and design for test (DFT). Intermediate to advanced programming and program-debug skills, with C++ being the ideal area of expertise. Self-motivated and curious. Excellent data analysis, problem solving, and decision-making skills Effective communication and presentation skills. Proven ability to partner successfully with other groups to build strong peer relationships and meet customers' needs.Education RequiredPosition requires a minimum of a Bachelor's degree in Electrical or Computer Engineering or related discipline A Master's degree is preferred.About UsAs the leader in innovative memory solutions, Micron is helping the world make sense of data by delivering technology that is transforming how the world uses information. Through our global brands — Micron, Crucial and Ballistix — we offer the industry's broadest portfolio. We are the only company manufacturing today's major memory and storage technologies: DRAM, NAND, NOR and 3D XPoint™ memory. Our solutions are purpose built to leverage the value of data to unlock financial insights, accelerate scientific breakthroughs and enhance communication around the world. We recruit, hire, train, promote, discipline and provide other conditions of employment without regard to a person's race, color, religion, sex, age, national origin, disability, sexual orientation, gender identity and expression, pregnancy, veteran's status, or other classifications protected under law.This includes providing reasonable accommodation for team members' disabilities or religious beliefs and practices. Each manager, supervisor and team member is responsible for carrying out this policy. The EEO Administrator in Human Resources is responsible for administration of this policy. The administrator will monitor compliance and is available to answer any questions on EEO matters. To request assistance with the application process, please contact Micron's Human Resources Department at 1-800-336-8918 (or 208-368-4748). Keywords:Singapore || Central Singapore (SG-01) || Singapore (SG) || Technology Development || Experienced || Regular || Engineering || #LI-LY1 ||
Skills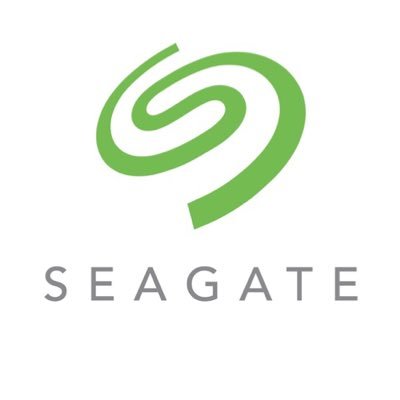 190249 Software Engineer (Research Group) (Open) As a member of Seagate Research Group, Software Lab, you will apply knowledge of storage architecture to develop Linux kernel and user space software modules supporting Seagate and industry-wide storage innovations. You'll be responsible for enhancements within an existing software architecture as well as improvements to storage's overarching architecture. Responsibilities Maintain Linux SCSI and NVMe stack components to support new storage technologies Read more
Support the PCIe/NVMe/storage/FS stack under Arm and X64 Provide advanced escalation customer storage support for key customers and CSPs Design test cases, debug, and fix-validate various kernel storage and application exceptions   Requirements: Proficiency in using Linux open source software and management tools Demonstrate programming proficiency in one or more languages (such as C, C++, assembly, Python, etc.) Experience using software/firmware and hardware development tools Self-motivated, willingness to learn and be able to comprehend and apply new knowledge quickly and effectively on the job Bachelor's/Master's/ PhD degree or equivalent work experience Experience with FPGA programming/design will be an added advantage Preferred Experience with Centos or Debian / Ubuntu and RPM packaging A solid understanding of Linux memory/storage systems. Experience working with the open source community, with a healthy GitHub record. Experience with interface protocols and enterprise storage architecture, SAS, NVMe Job Family: Engineering Professional
Skills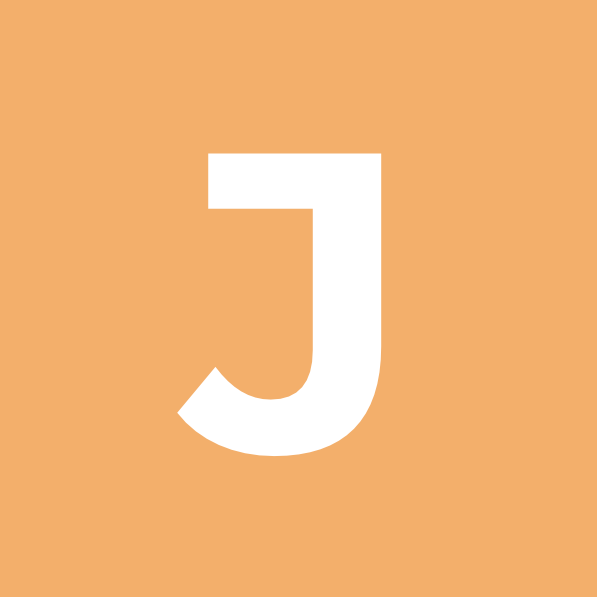 Job Description •Develop real time embedded software systems & hardware for Juvo Labs•Move seamlessly from whiteboard sketches and prototypes to commercially ready implementation on ARM micro-controller architecture•Maintain broad knowledge of customer needs and relevant sensor technologies•Consistent, on-time delivery of work in a fast paced team environment•Able to critically about technical challenges and risks and accordingly develop robust solutions to fix them•Design, develop, code, test and debug software and Read more
Skills Work alongside & learn from best in class talentGreat work environmentThe Employer Our client is a Fortune 500, end-to-end IT services company helping clients harness the power of innovation to thrive on change and guide their digital transformation journeys. The Job ·Responsible for the sourcing, purchasing and on-time delivery of services, hardware and software to the company ·Consolidate Monthly reports on the status of orders and Ensure accurate Read more
data is updated and maintained in the shared folder ·Establish good communication and monitoring, with key internal and external clients to facilitate project updates ·Manage contractors, vendors and suppliers to achieve projects' objectives ·Monitor Service Level Agreement, Key Performance Indicators and overall performance of vendors/suppliers ·Monitor Vendor/Supplier invoices and billing and Purchase Order renewal ·Identify potential issues and areas for process improvement ·Coordinate and complete activities related to clients demand ·Coordinate internal/external meetings, conferences, and trainings as required ·Perform analytical, evaluative and research duties for Field Services Support ·Other ad-hoc duties assignedThe Profile You are a meticulous and detailed individual with a diploma in relevant IT or Business Administration. You ideally have some prior experience within sourcing or procurement for IT hardware/software or services. Please apply for this role using the following link: https://snaphunt.com/jobs/26990011
Skills
$3,500 a monthJob SummaryDuties and responsibilitiesResponsible for Installation and modification of HVAC ProductsSupport customers for resolving technical issues and troubleshootingResponsible for post-sales tech support , will include in-depth trouble-shooting on 75F hardware & software platforms, Root Cause Analysis reporting, remote installations etc.Responsible for customer and vendor interactions.Responsible for Site Visit and Site CoordinationDiagnose, repair, and maintain air conditioning systems.Liaising with the Support Manager and the client to keep Read more
informed of all developments associated with the projectResponsible for preparing Material purchase request with proper, clear specification & correct quantity.Coordinate and work with procurement team to get the right materials at site in time.Responsibilities and DutiesQualificationsBE/BTech Graduate or equivalent – Electrical/Mechanical. Freshers are preferredStrong understanding of HVAC and Electrical ProductsKnowledge of engineering design principles and standardsExcellent written and oral communication skillsGood Team player and excellent collaboration skillsRequired Experience, Skills and QualificationsWork Experience0 – 2 years' experience in working with HVAC industryExperience in inspecting, servicing, repairing and installing all types of HVAC systemsMust have experience in handling Retrofit ProjectsWorking knowledge of electrical circuits and schematics, MEP, equipment controlsDesign knowledge in Ducting / Chilled Water Piping design, Heat Load Calculation etc.Experience in Material controlling & reconciliationJob Type: Full-timeSalary: $3,500.00 /monthExperience:Engineering: 1 year (Preferred)Location:Singapore (Required)
Skills