Sign in or register for a JobTech account.
Jobs that require

hardware

skill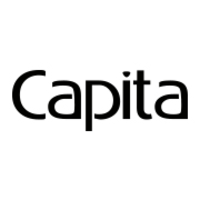 What you get to do in this role:
Experience delivering technical content (across multiple products) at a variety of levels to different audience levels via classroom (public, onsite), virtual classroom, and recorded formats.
A strong technical background and experience with enterprise software (PaaS a plus) and programming languages (JavaScript preferred).
The ability to learn highly technical products quickly using pre-release documentation and pre-release software and hardware.
Exceptional verbal and written communication skills, including virtual/online delivery of multi-day classes.
Contributes and assists in development of effective and sustainable training courseware and curriculum.
Travel up to 50% (worldwide).
In order to be successful in this role, we need someone who has:
Knowledge and hands on experience implementing PaaS or SaaS solutions or similar preferred.
Background in ITIL, Service Management, Asset Management, IT Management will be highly advantageous.
High level of flexibility, creativity, and dependability.
Qualifications
3 years of experience delivering technical training of SaaS or PaaS solutions
CTT+ or equivalent preferred
Interested candidates, who wish to apply for the above position, please send us an updated copy of your resume with the Job Reference Code to tech@capitasingapore.com

Job Reference Code: AEC - SNJ

We regret to inform that only shortlisted candidates will be notified.
Skills

Responsibilities
Design, develop and test embedded software for satellite communications products.
Responsible in maintaining, documenting or make changes to the existing software.
Troubleshoot and supports hands-on debug, assisting the test campaign and technical support to internal and external customers.
Perform code review to ensure the quality of firmware
Requirements
Ph.D./Master/Degree/Diploma in Telecommunication/Computer/Electronics/Software Engineering or related discipline.
Minimum 3 years of working experience in developing embedded software.
Strong programming skills in C and C++
Good software debugging and documentation skill.
Proficient in embedded processor architectures & good understanding of hardware-software constraints.
Experience in embedded operating systems such as VxWorks, WinCE, embedded Linux, FreeRTOS, ITRON
Skills
Responsible for installation, configuration and implementation
Responsible for insuring daily operation, reliability and integrity of communication network
Responsible for tuning, upgrades, disaster recovery and performance management
Manage all data network equipment such as router, switches, LAN and Wan
Recommends hardware and software solutions, including new acquisitions and upgrades
Requirements
Degree in Computer Science / Information systems
Min CCNP certified
Experience in implementation is MUST
Experience in LAN/WAN infrastructure ranging from medium to large network
Experience in router and Switches configuration
Willing to work in SI environment for projects
Interested candidate who wish to apply for above position, please send us your updated resume to jeffn@gemini.sg
We regret only shortlisted candidate will be notified.
Skills
Assist Project Manager in implementation of infrastructure solutions in a project lifecycle.
Experience withVmware skillsets like ESX, System Centre
Experience withStorage skillsets like SAN FC / ISCI storage, NAS,
Experience withServer skillsets like blade technologies, Cisco UCS unified computing, etc
Experience in troubleshooting & resolving system infrastructure issues
Experience in troubleshoot hardware, software, network problems ,MS Exchange, AD, DC, AD, etc.
Requirements:
Minimum 3 years of experience in project implementation preferably in the system integrator's environment
Experience in implementing & migrating storage brands like EMC, Netapp, HDS, Nimble, Dell, etc
Experience in Vmware / Hyper V,Cisco UCS / HP / Dell Blades & System Servers
Microsoft / Vmware / Storage / Network certification is an advantage
Interested candidates who wish to apply for above position, please send us your updated resume to jeffn@gemini.sg We regret only shortlisted candidates will be notified.
EA No 12C5083
Skills

Job Description Only applications through our website (https://sg.firstcodeacademy.com/en/careers) will be considered. About First CodeFirst Code Academy is empowering Asia's next generation to become creators of technology through teaching kids from age 4 to 18 about programming, design and entrepreneurship. Since 2013, we have taught 10,000+ students in various Asian cities and we continue to expand our global presence. We believe that it takes a team to build something Read more
big; if you have a love for technology and want to make a meaningful impact in next generation's education, join us now!About the RoleWe are looking for students who are passionate about software engineering, have experience in tutoring pre-teens or teens (other subjects are okay too), and have an entrepreneurial & startup mindset.Why teach with us?This unique opportunity allows you to:Learn: Apply and deepen software development and computer science knowledge to solve problems in communityTeach: Shape young minds and inspire teenagers to solve problems using technologyBuild: Be part of a fast-growing organization and lead an expanding instructional team"Coding + Children = My passion. First Code Academy has impacted me in such a positive manner that just two months of my time here has helped me discover this. As an instructor, I get to play with robots and learn new technology everyday and then try to pass over the skill sets to the kids. Watching them use their boundless imagination put to the test creating new apps and websites stuns me every single time and has made me realise how much potential lies within each and every child to use coding to change the world. It has been a great experience for me working (having fun) at FCA, interacting with the kids on a daily basis and learning from them as well. The environment set up for them at FCA is absolutely brilliant - they are given full authority to build whatever they want and use failure as a stepping stone to success which lines with our motto - "Done is better than perfect.""- Kowshik, Instructor, 2016Statistics (2015-2017 Internship)625 students applied198 were interviewed45 hired13 universities9 countriesTraining ProgramClassroom quality is our top priority. All interns have to go through a comprehensive training program designed collaboratively by First Code lead instructors and professional educators. Through our program, each intern instructor picks up design philosophy of our programs, teaching strategies, classroom management strategies, and last but not least, technical concepts.The entire program includes group discussion, self-study, lecture, activity, mock teaching, and shadowing in actual classrooms. The sessions will be hosted at the beginning of the internship program, and each intern instructor is expected to complete all the sessions.REQUIREMENTSYou are eager to shape the skills and minds of our next generation.You love to learn and expand knowledge in engineering and computer science.You are open minded and question the status quo.You have strong interest in software engineering, from mobile app development, to web programming, to hardware programming.You are fluent in one or more programming languages.You have previous engineering teaching experience, through a course, team training, etc.ResponsibilitiesLead and instruct programs for students in top local and international schools in respective city.Work closely with lead instructors to provide students with meaningful and prompt feedback on their progress.Work with First Code staff and teaching team to best meet the needs and learning styles of students.Independently guide students through development of a final project that will be presented and distributed to fellow classmates.Create a dynamic and collaborative classroom community.Inspire students to persevere through the challenges of turning their ideas into actual software.BENEFITSA chance to be proficient in Python, HTML, CSS, JavaScript, mobile and web development, Minecraft, Game Development and many moreJoin us in revolutionizing the concept of education in AsiaShape the direction of First Code Academy and be part of it from day 1Be a part of a compassionate team that treats you like family and emphasizes open communicationBe part of the fun - our Summer video :) https://youtu.be/6PJUnLfQffg
Skills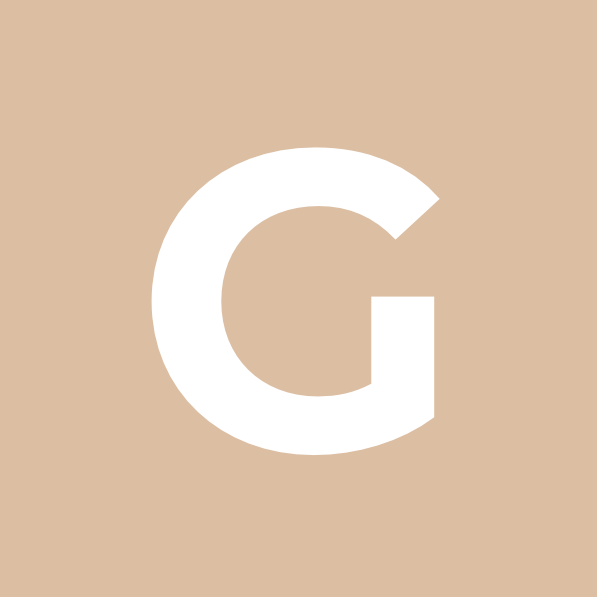 Main Missions: The Government R&D Mobile team is responsible for developing secure mobile apps for ID Verification & Commercial Biometrics solution which involves mobile, backend & secure elements which used by worldwide customer (Government Project) Participate in the development of SDK for mobile application which utilizing agile development methodologies Contribute to the improvement of existing technology platform/baseline and product evolution through prototyping and patent proposal. Working Read more
for prototype & demo which showcase in worldwide technology conference and seminar. Education: Bachelor's degree in Computer Science, Computer Engineering, related technical field or equivalent practical experience.  Experience Level: Ideally 5 years of work experience in mobile software development. Candidate with lesser experience but have strong hand-on experience in mobile application development will also be considered > Competences: ·  Proficiency in mobile application development for Android (Java) on relevant core platform technologies ·  Possess excellent programming skills and experience with native development (C/C++). ·  Strong knowledge on PKI, cryptographic and mobile app security. ·  Strong knowledge on unit testing and test automation ·  Experience with API design and mobile SDK development ·  Experience with mobile device hardware API (e.g. NFC, BLE, Biometric, Camera, Sensor, Secure Element, etc) ·  Experience with continuous integration and build automation ·  Strong interest in mobile application ecosystems ·  Able to demonstrate one or many of the following: open source project, coding competitions / hackathon, app publication or technical white paper. ·  Fluent in English & excellent technical writing skills ·  Motivated self-starter, independent, autonomous & fast learner ·  Logical, creative problem-solving skills and excellent analytical skills ·  Willing to travel occasionally and work with remote team.
Skills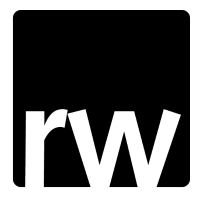 Roles & ResponsibilitiesOur client is a global leader in managed networked IT services, operating globally and delivering locally to help our customers thrive in a changing world.They have over 1000 people dedicated to support both regional multinationals expanding globally and global multinationals expanding into SEA.They serve over 600 customers across South East AsiaThe role holder is responsible for the deployment and support of IT infrastructure, systems and application Read more
software and data security to external customers.He/she provides complex technical support, resolving escalated technical support issues including proposals to ensure systems availability to the customer.The role includes problem diagnosis and resolution, and activities will comprise requirements analysis, testing, integrating and managing components and models.The role holder has an appreciation of maintaining the client relationship and satisfaction.This role will be mentored by an in-house DBA to be his backup.Under supervision to evaluate, co-ordinate, test and install software/hardware provided by suppliers with appropriate controls and standards e.g. Oracle/MSSQL Database, Data Security, Network software and hardware.Under supervision, database maintenance upgrades provided by suppliers.To provide problem diagnosis and resolution liaising (level 2 support) with technical manager, peers, suppliers and customer/developer groups where appropriate; could be asked to provide full 24-hour on call emergency support.To ensure operational procedures are in place, maintained and followed as approved by technical team leader.To support recovery activities following failure including disaster recovery.To provide limited advice & guidance to other groups on technical and operational issues, database issue.To provide resource and expertise to support product evaluations with other groups/customers.To ensure all appropriate documentation is provided and maintained to the ISO9001 standard.To ensure that all data security is in place in accordance to Singapore Government Security requirement.RequirementsDiploma or Degree in IT or related fieldAt least 2 years relevant database support experience; the client can also consider someone who has a server background but willing to move specialization but must have strong interest in database technologies (Oracle and MSSQL) and security.In-house training will be providedAble to respond to standard manager requests and understand the relationships between work processes and the business, although horizons will probably be limited to own team.Can use existing, clearly defined procedures to solve routine problems and organise own time to deliver against tasks set by others within a short-term horizon.Can ask questions and check for understanding.Can provide explanations clearly and precisely.Can work co-operatively with others to achieve team goals and can build stable and useful working relationships.Good communication and analytical skillsRecruiter Name: Uy Princess RamosEA License No: 12C5536EA Registration No: R1103286Kindly note that only shortlisted candidate will be notified.
Skills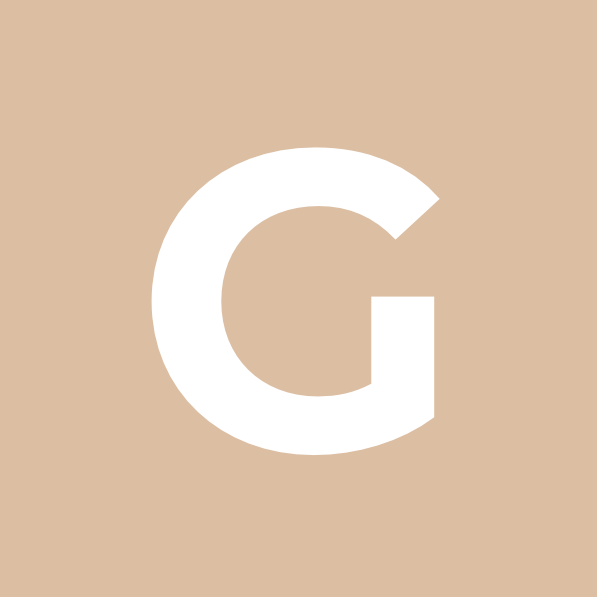 Roles & ResponsibilitiesCompany overview:Google is not a conventional company, and we don't intend to become one. True, we share attributes with the world's most successful organizations – a focus on innovation and smart business practices comes to mind – but even as we continue to grow, we're committed to retaining a small-company feel. At Google, we know that every employee has something important to say, and that every Read more
employee is integral to our success. We provide individually-tailored compensation packages that can be comprised of competitive salary, bonus, and equity components, along with the opportunity to earn further financial bonuses and rewards. Googlers thrive in small, focused teams and high-energy environments, believe in the ability of technology to change the world, and are as passionate about their lives as they are about their work. For more information, visit www.google.com/careers.The area: Google CloudGoogle Cloud helps millions of employees and organizations empower their employees, serve their customers, and build what's next for their business — all with technology built in the cloud. Our products are engineered for security, reliability and scalability, running the full stack from infrastructure to applications to devices and hardware. And our teams are dedicated to helping our customers — developers, small and large businesses, educational institutions and government agencies — see the benefits of our technology come to life.The role: Head of Business Development, Google Cloud (Apigee) - SingaporeApigee Edge is an advanced API platform that enables enterprises to create, manage, secure and scale APIs. Using Apigee, enterprises can design and deploy API proxies in public and private clouds, secure data in transit with OAuth 2.0, SAML and two-way TLS, protect against traffic spikes by adding dynamic routing, caching and rate-limiting policies to APIs, and measure the success of both API operations and API business with end-to-end analytics. As part of an entrepreneurial team in this rapidly growing business, you will help businesses of all sizes leverage technology to connect with customers, employees and partners.Additional Role Description:As the Head of Business Development for Apigee in APAC, you will define the strategy for growth across the region, build out a cross-functional team, build key relationships with C-level executives and showcase Google's innovation and technology solutions to our potential customers. You'll work closely with Google Cloud sales leaders and be a collaborative thought partner to ensure productive sales engagement across the region. You will also partner with other functional teams across Product, Legal, Compliance, Operations and Enablement to remove barriers and ensure flawless execution and success of the customer engagement. Your goal will be to build and lead a team to identify the highest potential customers for Google Cloud- Apigee; attract, negotiate to generate opportunities and grow the business.Responsibilities:- Establish and develop strategic C-level relationships and develop a Go-to-Market strategy to optimize Google technologies and products to help our customers transform their business through Apigee and Google Cloud Platform (GCP) technologies.- Manage and optimize pipeline and other opportunities through innovative solutions that leverage the GCP stack and maximize potential from these strategic customers- Work with customers in developing unique solutions that leverage their unique IT footprint to drive desired customer outcomes.- Define measures of success with each customer and use data to analyze success; predict and manage evolution of our customer relationships and build and foster relationships with executives.- Work collaboratively with the rest of Google Cloud and other Google teams in delivering long-term value through these customer partnerships Define, review and agree to a clear set of priorities, joint initiatives and roadmap with our customers.RequirementsMinimum qualifications:- BA/BS degree or equivalent practical experience.- Experience working in business development related to software as a service, middleware, mobile applications or similar technology solutions.- 15 years of direct sales leadership, business development and/or channel sales experience with established customer connections in Asia Pacific.Preferred qualifications:- Proficiency in all aspects of the sales cycle, including qualifying accounts.- Demonstrated record of exceeding strategic targets and delivering results.- Ability to quickly understand products and effectively identify how it can provide value to a prospective customer.- Ability to effectively operate within a dynamic and fast-growing company, with the ability to adapt to change.- Demonstrated relationship building skills that extend to internal team members in pre and post-sales.
Skills

Roles & ResponsibilitiesResponsibilities:Define Product Architecture, Conceptualize and build new design Prototype based on specificationsParticipate in design and development of baseband analog/logic/digital circuit for wireless audio productsPerform circuit integration, schematic generation and circuit/system levels testing and optimizationEnsure design processes and documentation meet company requirementsWork with a team of engineers and/or designers through different phases of the product developmentWilling to travel overseas to support prototype builds and customers reviewsRequirementsRequirements:Degree in Read more
Electrical/Electronics/Communication Engineering2+ years' experience in baseband design and developmentHands-on experience in design and test of Baseband/Audio/Power management is requiredKnowledge of baseband system integration for audio, power, battery, memory and processor components are desiredExperience in audio/wireless hardware system design is an advantageAnalytical, independent, highly energized, good interpersonal skills, excellent communication skills and good leadership qualitiesDISCLAIMER The above information on this description has been designed to indicate the general nature, and level, of the work performed by this position. It is not designed to contain, or be interpreted, as a comprehensive inventory of all duties, responsibilities and qualifications required.We invite interested candidates to write-in with CV in MS Word format to CS Chua, EA 12C6130/ R1548619 [Click Here to Email Your Resume]. Shortlisted candidates will be contacted for a discussion.
Skills
Roles & ResponsibilitiesThe Ministry of Home Affairs (MHA) aspires to be a world-class organisation in delivering safety and security for our people. In pursuing our mission to make Singapore our Safe and Secure Best Home, we remain always constant and true to our core values of Honour and Unity. JOB PURPOSE The jobholder reports to Deputy Director, Engineering TDC of his domain. He will identify and evaluate technologies Read more
of interest to the Home Team. He is responsible for the system engineering aspects of a project and trial within his domain. PRINCIPAL ACCOUNTABILITIES He is responsible for the following: Programme/Project ScopeSupport his team head technically to obtain approval of Approval of Requirement papers for cross-cutting projects. Ensure proper integration and testing of all hardware and software components so that they can be integrated into the intended system. Ensure that the system is able meet the system availability required by design, and to incorporate life cycle costing (LCC) considerations and spares optimisation as part of the technical requirements. Prepare the various technical documents like the technical specifications (for tenders), system design documents, technical interface agreements, various test plans (factory acceptance, on site acceptance, etc.) and test reports. Decide on how sub-system emulators are deployed to various parties for pre-integration testing. Liaise with relevant OTG units for the necessary development of ICT components (including the necessary security modules reviewed, tested and delivered), and to ride on the existing MHA ICT infra-structure (including any data exchange among HTDs and external agencies). Work with external agencies and/or HTDs to bring in the necessary data (which can be, for example, sensory data and images) through proper technical interface agreements. Manage software components including the necessary technical specifications, design, tests, acceptance, etc. If external sites are to be acquired for equipment installation, he will study (including site surveys) and recommend the optimal sites to be deployed to his team head. Take charge of the System Configuration Management of the system. He controls the proper delivery of hardware and software components into the system, with proper system versioning and ensures the Senior Executive does the proper assets updating as necessary.If delivery is meant for bug-fixing or upgrade, he has to ensure that regression testing has been done. For the systems that have been commissioned, he will work with the stake-holders to conduct the system upgrade appropriately (e.g. during the time of the day/week when the system is least utilized).Trial ScopeWork with OTG's Tech Futures Directorate, relevant MHA Divisions and HTDs to organise testing of joint CONOPs that leverage on future technologies. Systematically identify technologies that are potentially useful to the Home Team. Organise and oversee ops-tech clusters to, inter alia, systematically identify HTDs' ops needs and potential supporting technologies, and facilitate intra-Home Team collaboration on technology exploration. Organise Proof of Concept trials. Develop test protocols & Provide advice to HTDs on test protocols. Monitor trials across the Home Team and prevent duplication of trials. Evaluate the test results and ensure that the results are disseminated to the appropriate parties and senior management. Track the progress of the trials, including milestones and expenditures, and furnish progress reports. He will bring to his DD's attention any slippage. Advise the HTDs when it is time to stop testing a particular technology.QUALIFICATIONS The jobholder should have: a.​A tertiary education in engineering, information technology or computer science b.Strong planning and project management skills c.​Several years of experience in hardware aspects of projects (in particular, large and complex projects). d.Preferably 5 years of working experience. Familiarity with the Home Team environment would be an advantage. All new appointees will be appointed on a two-year contract in the first instance. We wish to inform that only shortlisted candidates will be notified within 30 days upon closing of the advertisement.
Skills