Sign in or register for a JobTech account.
Jobs that require

healthcare

skill
Our client, an established Healthcare company located in West area is looking for a Warehouse Supervisor.
Ensure operating environment is kept at optimum level and maintain proper documentation controls
Ensure customer requests and requirements are adhered to according to standards laid out.
Supervising 3rd party warehouse operations.
Inventory management control through conducting inventory counts, reconciling variances and inputting data for analysis.
Flag out discrepancies for Head Office review and ensuring warehousing data integrity.
Maintain and ensure workplace health and safety requirement.
Requirements:
Diploma in Logistics Management with 2 years of experience in a supervisory role
Experienced in warehouse operations, inventory management.
Strong analytical skills and numeracy with knowledge of WMS systems.
Forklift license.
Interested candidates, who wish to apply for above position, please send us your updated resume in MS Format. We regret only shortlisted candidates will be notified
EA 12C5083
Skills
Responsibilities:
To perform reception, registration, administration of patients' visits, appointment scheduling, collection of payments in a fast paced, dynamic environment
To demonstrate care, empathy and professionalism in frontline services to patients
Dispensing medication to patients
Check and receive delivery dental supplies from vendors
To assist the dentists in all forms of dental treatment and look after patient's comfort during treatment
Assisting and directing patients in taking X-Rays
Ensures the cleanliness and sterility of dental instruments & equipment
Preparation of dental materials for the respective treatment
Provide admin support in all aspects of clinic operations and patient care
Ad hoc duties as assigned
Requirements:
Fast learner and good team player
Meticulous and positive attitude to continuous improvement
Possess excellent interpersonal & communication skills
Patient, understanding and able to display professionalism in handling & receiving patients
Experience is preferred but not necessary. On-the-job training will be provided.
Interested candidates may send their CVs to us through our career page http://www.idental.com.sg/careers/ or hr@idental.com.sg
Required language(s): English
Preferably Non-Executive specialized in Healthcare - Nurse/Medical Support & Assistant or equivalent.
Skills Roles & ResponsibilitiesJoin Accenture and help transform Singapore into a Smart Nation!The sheer scale of our capabilities and client engagements and the way we collaborate, operate and deliver value provides an unparalleled opportunity to grow and advance.Choose Accenture and make delivering innovative work part of your extraordinary career.Health & Public Services Operating Group helps public service organizations, health care provider networks and health care payers achieve high performance—enabling Read more
them to deliver better social, economic and health outcomes for the individuals and families they serve.As .NET Microservices engineer, you will help to build applications in modern software architecture design.What you will get to do in this role:Analyze, design and develop Microservices applications using tools such as Docker, Kubernetes, Azure DevOps.Build applications in modern cloud architecture design.Ensure coded systems meet business requirementsDefine and implement test cases and metrics.Ensure the production of high quality software designs and applications.Collaborate and work closely with other team members and stakeholders.Identify cause, impact and develop resolution plans for any production issues.Regularly communicate with all key stakeholders and provide updates on status. RequirementsJob requirements:Bachelor's degree in computer science or equivalent.Strong development and architectural skills in .NET and Microsoft applications.Have at least 5 years of hands-on experience in development.Good experience with Continuous Integration/Continuous DeploymentIn depth knowledge of OO Design patterns and demonstrable experience implementing well-architected designsHave technical and sound knowledge in OpenShift/AWS managed services/Microservices architectureStrong understanding of Microservices Architectural principles and frameworks.Experience in DevOps would be a plus.Familiar developing software in an Agile development environment.Strong communication and written skills.You will also have opportunities to hone your functional skills and expertise in an area of specialization.We offer a variety of formal and informal training programs at every level to help you acquire and build specialized skills faster. Learning takes place both on the job and through formal training conducted online, in the classroom, or in collaboration with teammates. The sheer variety of work we do, and the experience it offers, provide an unbeatable platform from which to build a career.Accenture is an equal opportunities employer and welcomes applications from all sections of society and does not discriminate on grounds of race, religion or belief, ethnic or national origin, disability, age, citizenship, marital, domestic or civil partnership status, sexual orientation, gender identity, or any other basis as protected by applicable law.
Skills Job Scope:Register patientsAssist doctors in consultation rooms Schedule appointments for patients Billing and generate invoiceJob Requirements:Min N/O level / Nitec / A level / Diploma in any course No experience needed - training is provided Able to start work immediately / on short noticeGovernment Healthcare Interested candidates please send your resume to [Click Here to Email Your Resume] Recruitment consultant: Huang Jinsheng Kevyn (R1333338)
Skills
Roles & ResponsibilitiesThe Case Management Officer is responsible for assessing, planning, coordinating, monitoring and tracking of cases to ensure continuity of care being delivered to patients. He/ She will need to collaborate with a multi-disciplinary team of doctors, psychologists, nurses, medical social workers, and other allied health workers in providing timely and appropriate treatment for the patients.The ChallengesProvide clinical and psychosocial assessments of patients referred to Integrated Programme Read more
for the Management of Depression in Adolescents (IPMDA), ascertaining diagnosis and clinical goal planning. Assess the needs of patients and the urgency of cases. Arrange appointments if necessary.Screen and assess the needs for patients presenting to the clinic.Assessment of symptoms and use of scales, monitor drug adherence, provide relapse prevention advice with the use of appropriate technology gadgets and mobile Aps where applicable. Provide crisis assessment and intervention.Formulating plans of patient care in collaboration with clinicians (specialist and the Consultant in charge) with reference to the clinical guideline for each sub-specialty clinic.Ensure patient's diagnostic tests, treatments, consultations take place timely Integrate and coordinate multiple discipline services or resources (i.e. schools, school counsellor, FSCs etc.).Work with physicians and nurses to ensure suitably stable patients are timely and appropriately sited to community care based on given clinical/administrative criteria.Attend to patient enquiries regarding treatment and referrals.Organize and promotes patient education. Make sure education materials and information are up to date.Integrate and coordinate multiple discipline services or resources (i.e. schools, school counsellor, FSCs etc.).To be familiar with the community resources, maintain a list of available resources in the Western Region, and keep the list updated.Point of contact and liaison between patient, family and hospital.Initiate and coordinate discharge planning.Provide psycho-education to public, school staff, polyclinic staff and allied health about depression and mental illness in adolescents. Teach the use of screening tools to screen for depression in adolescents.Source for referrals for adolescent depression in the community, from schools, polyclinics and family clinics and other relevant sources.RequirementsThe RequirementsQualification:Recognized degree (preferably in Psychology, Nursing, Biomedical Sciences or Healthcare related)Experience:Trained and accredited care management officer/ clinicianHas appropriate experience in Mental Health Care.Experience working in mental health services in inpatient or outpatient settingsNursing education with advance/post graduate diploma in mental healthpreferredSkills:Computer literacy skills – MS Office (Word / Excel / PowerPoint).Strong organizational, coordination, interpersonal and communication skills.Ability to respond to common inquiries or complaints from physicians, staff and patients.Ability to communicate in local languages and dialects.Ability to multi-task and work independently and work as a team.Interested applicants are invited to email a detailed resume stating your current and expected salary to [Click Here to Email Your Resume]Please indicate in the subject title as: " Case Management Officer_Psychological Medicine_IPMDA (Contract)"We regret that only shortlisted candidates will be notified.
Skills My client is a global medical company specializing in healthcare products. They are looking for Production Technicians to assist on daily manufacturing processesProduction Technician x5[Up to $2200 + Shift/Transport Allowance+AWS&VB!] - SPKH Working location: Tuas (Transport provided at CCK/Jurong East/Outram Park)Benefits Summary:Basic salary up to $2200 + Transport Allowance will be provided Shift allowance of up to $25/day AWS + VBResponsibilities:Operation of machine and perform inspection of products Read more
according to procedures and quality Provide technical support for operations and product quality Ensure machine downtime and scrap is minimized Drive continuous improvement projects in equipment performanceRequirements:Singaporeans only Min Nitec/Diploma in Engineering, Manufacturing , Pharmaceutical or engineering equivalentInterested candidates, kindly apply through the Apply Now button or email your resume to:[Click Here to Email Your Resume]Ken Ho Recruitment Consultant Kenneth Ho Qian Tat – R1879958 ScienTec Consulting Pte Ltd (ScienTec Personnel) | 11C5781 *We regret that only shortlisted candidates will be notified. **By submitting any application or resume to us, you will be deemed to have agreed & consented to us collecting, using, retaining & disclosing your personal information to prospective employers for their consideration.
Skills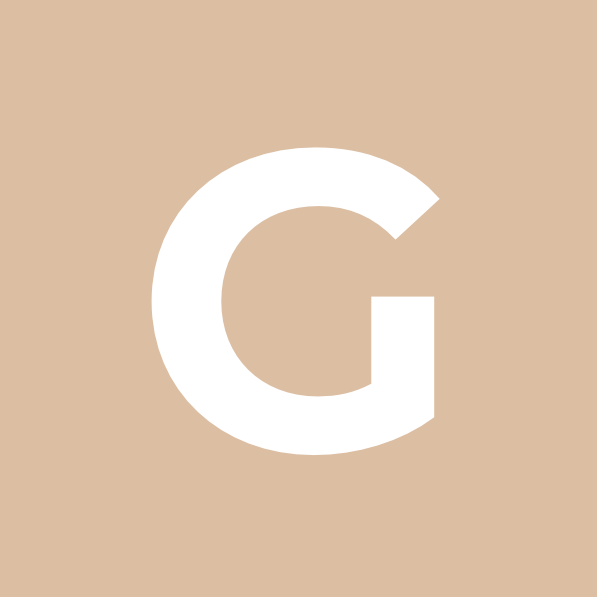 Roles & ResponsibilitiesDevelop new product formulations and generate product specificationsSourcing of new suppliersResponsible for market research, project management and coordination.Service and develop relationship with existing and potential suppliers.Expand market share and explore new business opportunities.Registration of new products, renewal of current product licenses and obtaining HSA licenses for marketing activities, i.e. packaging change, text on banners & poster.To maintain regulatory documentation and submission with HSA.To maintain Product Registration, Read more
Medical information databases and scientific training when required.Conduct research and generate technical product information for sales & marketing purposeTo support new product development, regulatory related projects and helping sales/marketing whenever the need arises.Handle customers enquiriesHandle Quality Check related issues RequirementsMinimum Diploma in Food Science / Pharmaceutical Science with 1-2 years working experienceGood command of written and spoken English and Mandarin (To liaise with Mandarin speaking associates and clients)Natural Interest in health and beauty products will be a plusExperience in healthcare/FMCG industry will be advantageousMeticulous, with good organizational skillsGood communications and interpersonal skillsConfident, enthusiastic and self-motivated
Skills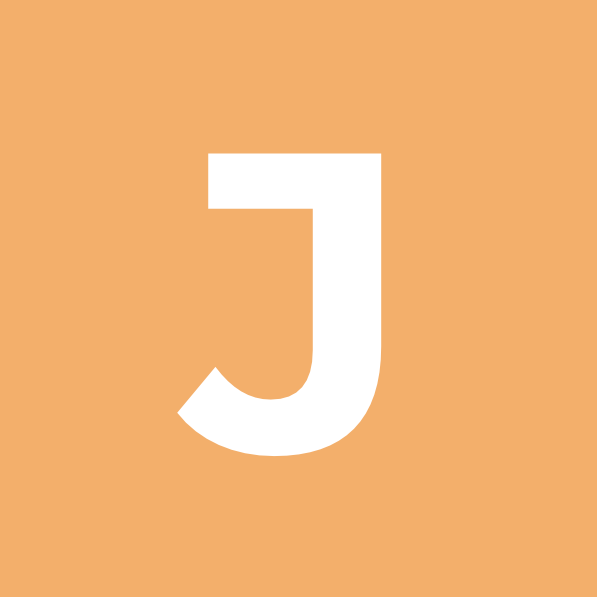 PRIVATE / RESTRUCTURED MEDICAL GROUP! (*West / Central / North East - We will do a job match based on your preferred working location!!!) DutiesProvide frontline counter duties Responsible in scheduling of appointments Handle and resolve patients' complaints Ensure the smooth operation of the front counterRequirementsPossess pleasant personality & excellent communication skills Comfortable to work in healthcare industry With at least 1 year of customer service experienceInterested applicants, Read more
please send in a copy of your resume (with recent photo) to [Click Here to Email Your Resume] JOBSTUDIO Pte Ltd License No.: 10C4754 Posting Personnel: Lim Sin Loong Registration No.: R1217121
Skills Responsibilities : Support company objectives in brand positioning, target segment within the allocated marketing budget. Manage engagement and collaborations with partners, vendors, Manage all in-house & off-site marketing campaigns, events, seminars, partner events and post-campaign tracking Manage inventory of all marketing collaterals Work with external creative agencies on marketing materials such as brochures and on adverts on all media platforms, including online digital platforms – Google Adwords, Facebook, Read more
Instagram Writing and proofreading creative copy for all printed and digital, marketing collateral, websites and social media Improve website & social media experience 1st line of approval for artwork & media posts are in accordance to MOH publicity guidelines, version control of printed collaterals Other duties as assigned by management Requirements: Diploma/Degree in Marketing or related field Knowledge of online digital marketing, Facebook, Google Ads, SEO Good communication skills, both written and verbal Strong project management/organisational skills. Independent, pleasant and dynamic personality Interested applicants please send in your resumes to: [Click Here to Email Your Resume] EA Personnel: Valerie Yong Kian Fung CEI No.: R1103704 Recruit Express Pte Ltd, EA License No.: 99C4599
Skills
Roles & ResponsibilitiesA Psychologist provides an array of psychological services, encompassing both psychological therapies as well as psychometric assessments, for patients with psychological conditions / psychological co-morbidities.The Psychologist works under the supervision of a Senior Psychologist.The ChallengesTo conduct diagnostic interviews and arrive at a clinical diagnosis for commonpsychiatric / medical conditions.To formulate treatment plans and implement simple psychological interventions, both in individual as well as group formats, for Read more
all the common psychiatric conditions.To provide group therapy to adolescent patients with depression and other mental problems , togetherand under the supervision of a senior psychologistTo provide individual therapy for adolescent s with depression and other mental problemsTo take on adolescent cases with multiple complexities for psychological therapy and develop case management skills.To formulate treatment plans from the perspective of different schools of therapy/ intervention, and to deliver integrative treatment.To initiate and implement new and specialized psychological services under the guidance of a Senior Psychologist.To contribute to the development of material, eg. For clinical intervention protocols, or for structured group therapy.To provide educational programs to healthcare providers and the public.To establish competence in conducting routine psychometric assessments competently, and generate coherent reports assimilating assessment findings with understanding of psychopathology. To communicate findings effectively to the referral source.RequirementsThe RequirementsQualification:Master of Psychology. Preferred specializations: Clinical, Child, Health, Educational, Neuropsychology.Experience:Fresh Masters level graduates, with relevant work / internship experience prior to/ during Master's training.Skills:Clinical skills (Diagnostic, Assessments, Psychotherapy), with adequate hours of supervised practicum to meet registration requirement with the Singapore Register of Psychologists, within the first year of work.Good communication and interpersonal skillsCompetent in IT skillsTo be able to work cohesively and competently in a teamInterested applicants are invited to email a detailed resume stating your current and expected salary to [Click Here to Email Your Resume]Please indicate in the subject title as: "Psychologist_Psychological Medicine_IPMDA (Contract)"We regret that only shortlisted candidates will be notified.
Skills