Sign in or register for a JobTech account.
Jobs that require

html4/html5

skill

Java Full Stack Developers:
Job Duties and Responsibilities
Level of experience : 5+ years to 10 years
Java 1.5 and above. [ Good to have Java 1.8 ]
Spring (spring security, spring integration, spring batch, spring data, spring cloud, spring boot)
JPA (Java Persistent API), Hibernate, MyBatis
Unix/Linux-Any Unix flavor
SQL/Database knowledge
Any messaging knowledge [JMS, KAFKA]
HTML5, CSS, JavaScript [ES6] & Other Front-End Technologies
jQuery, Bootstrap, ReactJS, AngularJS
Responsive Design, Cross-Platform [Web & Mobile], Cross-Browser Environment compatibility, Object-Oriented Design, Web Services (REST/SOAP)
Web Services (Restful/Any web services)-Consumption experience is fine
AWS
Any NoSQL Database [DynamoDB, MongoDB, CASSANDRA, HBase, etc…]
Node JS [Good to have]
Required Experience
Experience With Git and Github
Knowledgeable of REST-Based APIs
Knowledgeable of Web Application Development Frameworks
Manage and Prioritize Project Work
Knowledge in MariaDB, or at least should have knowledge in RMDB (e.g, MySQL, Oracle)
Preferable to have knowledge in Private Cloud platform (Openshift, Kubernetes, Docker).
Familiar with Agile practice.
Establish Continuous integration and Release automation
Skills

Level of experience : 5+ years to 10 years
Java 1.5 and above. [ Good to have Java 1.8 ]
Spring (spring security, spring integration, spring batch, spring data, spring cloud, spring boot)
JPA (Java Persistent API), Hibernate, MyBatis
Unix/Linux-Any Unix flavor
SQL/Database knowledge
Any messaging knowledge [JMS, KAFKA]
HTML5, CSS, JavaScript [ES6] & Other Front-End Technologies
jQuery, Bootstrap, ReactJS, AngularJS
Responsive Design, Cross-Platform [Web & Mobile], Cross-Browser Environment compatibility, Object-Oriented Design, Web Services (REST/SOAP)
Web Services (Restful/Any web services)-Consumption experience is fine
AWS
Any NoSQL Database [DynamoDB, MongoDB, CASSANDRA, HBase, etc…]
Node JS [Good to have]
Experience With Git and Github
Knowledgeable of REST-Based APIs
Knowledgeable of Web Application Development Frameworks
Manage and Prioritize Project Work
Knowledge in MariaDB, or at least should have knowledge in RMDB (e.g, MySQL, Oracle)
Preferable to have knowledge in Private Cloud platform (Openshift, Kubernetes, Docker).
Familiar with Agile practice.
Establish Continuous integration and Release automation
Skills SGeBiz is one of Singapore's fastest growing startups. Our mission is to create a strong community of buyers and sellers in the B2B arena and solve their problems and help them grow. We specialize in an array of cutting edge digital solutions. Through our main product, Ezyprocure, we are revolutionising the F&B industry.
Our e-procurement platform enables businesses from SMEs to large Organisations ensure productivity, growth, cost savings, seamless payments and also to make smarter data-driven decisions.
We are expanding rapidly and are looking for highly motivated team players that can join us.
JD:
We are looking for few capable senior software developers, with strong communication skills, a keen understanding of problems and solving them, whoever feels comfortable talking to developers and also capable of project task planning.
You should have knowledge of Java Architecture, UI / UX /development with latest Technologies.
Web App Front End : Must Have - AngularJS, JavaScript, HTML 5, CSS, Bootstrap, Mobile UI. Angular 6.0
Back End : Java, Spring, Microservices -Must Have ORM : Hibernate -Must Have
Build Tool : Maven -Must Have.
Hosting : AWS EC2, AWS RDS -Good to Have
Database : MySQL -Must Have
Storage : AWS S3 -Good to Have
Revision Control/Source Control : Bitbucket -Must Have
Additionally we require candidates to be expert in web services/middleware, building restful API for our system
Skills
You will work closely with a team of developers, and work with guidance from technology and business experts. Apply if you enjoy developing great applications and fit the requirements mentioned below.
Must Have:
Experience – 0 to 6 Months

Excellent written and verbal communication skills

Good understanding of Agile Software Development

Hands on experience in Spring and Hibernate

Experience in J2EE, Javascript, SQL, HTML5

Experience in developing web applications

Diploma / Degree in Information Technology/ Computer Engineering or Equivalent
Nice to Have:
Good knowledge in Spring, NodeJS, Angularjs, MongoDB

Experience in building mobile applications

Good planning, organizing and time management skills

Good analytical and problem-solving abilities with a logical approach

Attention to detail and drive for results, high personal quality standards

Promote teamwork, motivate, mentor and develop team members

Coordinate development of detailed designs, code and test suites within the team

Ability to work in a fast-paced environment and fast learner

Possess strong problem-diagnosis, creative thinking, and problem-solving skills

Articulate ideas clearly
Skills ResponsibilitiesCollaborate with cross-functional teams to define, design and develop Chatbot solutions Work closely with Team Lead and other members of the Development Team to develop detailed specification documents with clear project deliverables and timelines, to ensure timely completion of deliverables Attend client meetings during the requirement gathering and development processes Analyze the customer's needs by designing, testing and developing software as required, to satisfy the functional and non-functional Read more
requirements of the business Work closely with internal Architecture Team to determine appropriate architecture and technical solutions, and provide relevant recommendations to the team Communicate accurately to the Team Lead on the progress and/or delays of the assigned projects Any other ad-hoc duties as required or assigned Requirements Bachelor Degree/Diploma/NITEC in Information Technology, Computer Science or its equivalent ITIL V3 Foundation Certification is preferred Experience and deep understanding of Python, TensorFlow, and Google Dialog Flow Experience with ReactJS, HTML/XHTML, JQuery and Bootstrap CSS Familiarity with Docker, Linux, GitHub Proven experience with relational database systems, such as Maria DB, MSSQL or MongoDB, and good working knowledge of SQL Experience in developing and implementing open source software projects is desired Ability to organize and manage multiple priorities Self-starter with strong management skills EAP No.: R1766065EA Licence No.: 95C5411
Skills ResponsibilitiesCreate social solutions with advanced AI technologies Hands-on installation of technologies, setting up development environment, coding from scratch, automating build and deployment Understand the intent of a concept and work closely with other team members to turn it into minimal viable product Own and maintain solutions in a demonstrable state always Any other ad-hoc duties as required or assigned RequirementsBachelor of Computer Science and equivalent or higher More Read more
than 3 years of hands-on experience in coding with Python, Java, HTML, Javascript, REST API, Unit Test and Database Hands-on experience in turning concepts into detailed designs, quality codes and eventually Passion in tackle technically challenging problems and have self-learning initiatives to make the solutions complete EAP No:. R1766065EA Licence: 95C5411
Skills ResponsibilitiesWork with researchers to translate research findings into working prototypes and if needed, evolve them into a state that is almost production ready, taking into consideration also the non-functional aspects. Collaborate with the various stakeholders to conduct trials/PoCs to evaluate feasibility of technologies for solution Troubleshoot technical problems and devise solutions quickly. Continuously track emerging technologies both within internal and external, evaluate them and recommend the right technologies Read more
for the solutions. Any other ad-hoc duties as required or assigned. Requirements Minimum Bachelor of Computer Science or equivalent 2-5 years of relevant working experience in one or more of the followings: RESTful API & Distributed Services (SOA) development experiences Good database schema design experience (SQL/NoSQL) Good to have message queue (activeMO, rabbitMO, etc) developments Strong programming skills in core JAVA, HTML5 and JavaScripts Excellent written and oral communication skills Candidate with excellent passion in AI software development are encourage to apply. EAP No:. R1766065EA Licence: 95C5411
Skills
GIS Mobile Applications DeveloperJob Scope:•Responsible for designing and developing GIS mobile applications•Establish good working relationship with users and application stakeholders to verify and validate requirements•Able to work well with other developers and contractors to collaborate on the application development so as to achieve the department's work objectivesRequirements:•Degree or Diploma in GeoSpatial, Computer Science, Computer Engineering or relevant technical fields•At least 3 years of working experience in mobile application Read more
development. Familiarity with Agile and UX development environment will be an added advantage•Strong knowledge and experience on designing modular, object-oriented applications using Java or Objective-C and/or Swift.•Hands-on experience with JavaScript, HTML5, CSS, NodeJS and AngularJS will be an added advantage.•Strong interest in experimenting with new technologies and be able to work independently.
Skills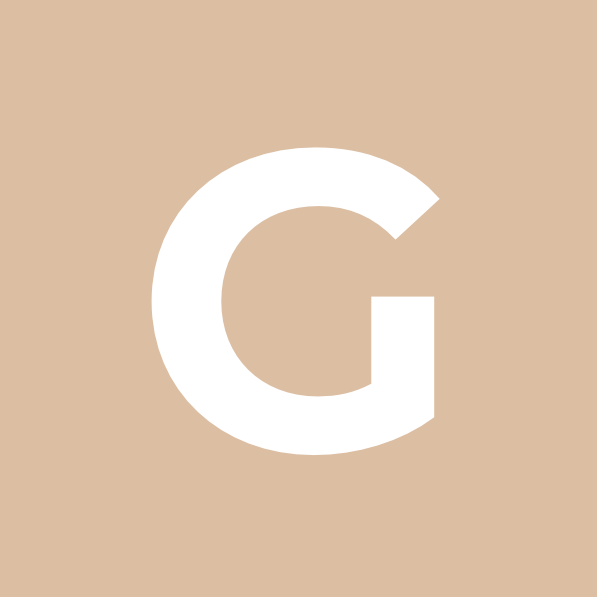 ResponsibilitiesDesign and architect resilient and scalable software architecture & APIs on the web Improve performance and robustness of our products & services Collaborate with other team members to incorporate team innovations Introduce new technologies into the team based on fit and suitability to deliver a solution Be able to deep dive into the technical aspects needed for optimization of web applicationsRequirementsA degree in Computer Science or equivalent industry Read more
experience At least 2-years solid experience on professional web development experience. Past project reference is needed. Knowledgeable in front-end technologies eg. HTML, JS, CSS, Bootstrap Knowledgeable in back-end technologies eg. Django, Redis, MongoDB Excellent debugging and problem solving skills Good team player and passion in web development Self-motivated, and can excel in a team-based environment Able to start immediately or on short notice is highly advantageous Experience in TDD is a plus Experience using Amazon Web Services (AWS) and its various components is a plusAttractive remuneration package will be offered. Interested candidates, please send your CV with Current & Expected Salary and Date of Availability by:Email to [Click Here to Email Your Resume]All information provided by applicants will be treated in strictest confidence and used only for processing their application.
Skills
Senior/Principal Geospatial Specialist, Virtual SingaporeConceptualise and develop advanced web and mobile-based applications leveraging on 3D geospatial technologies;Involve in all stages of application software development based on agile methodology;Conduct research and experimentation of geospatial technologies, in collaboration with agencies or technology and research partners.RequirementDegree preferably in the areas of Computer Science, Software Engineering, GeoSpatial Science/Technology or equivalentMore than 4 years of industry experience working on web and mobile application Read more
development, with at least 1 year experience in Agile developmentProficient knowledge in JavaScript, HTML5, CSS3, WebGL, JASON, APIs, Semantic Web, Web Services, UI/UX, and cross-browser implementationsKnowledge in geospatial data management and analytics (2D and 3D) will be an added advantageStrong communication and interpersonal skills, problem-solving skills, and the ability to work in a team
Skills