Sign in or register for a JobTech account.
Jobs that require

human resource

skill

$2,000 - $4,000 a monthHubble Office ManagerJoin us as our Office Manager and play a critical role in empowering Singapore's fastest growing tech startup in the construction industry. You will also get to work closely with the CEO and take charge of the human resources, finance and office culture of an ambitious and motivated team. As you take on the responsibility of protecting Hubble's human and financial capital, Read more
you get to shape and define a positive and empowering environment for your team. If helping to steer and nurture a company on the road to expansion excites you, then Hubble wants you! We are seeking to more than triple our headcount and regional presence by end-2019.Responsibilities: Oversee all human resource, finance and office administration matters to ensure processes are smooth, compliant and effectiveManage human resources from onboarding to offboarding, including learning & development, career guidance and staff welfareSafeguard the company's finances as the financial gatekeeper and internal auditorSteer Hubble through our next wave of growth and regional expansion (Up to 50 employees in 2 country offices by end-2020)Be the first point of contact as the subject matter expert for all Finance and HR-related queriesReview and shape Hubble's company culture, including all HR policies, company activities, and people developmentLiaise with the Corporate Accountant, Government Authorities, Suppliers, Customers and other Partners to ensure timely, compliant and documented relationshipsImplement and master new technology software to help with company processes, including tools for communication, collaboration and reportingExplore and implement opportunities for events, initiatives and programmes that are beneficial for the companyContribute to overall team successRequirements: Singaporeans preferredAt least 2 years' experience in HR and company finance matters with a Degree/Diploma in Business Administration and/or Human Resource ManagementDetail-oriented, independent and organizedDriven to experiment, develop and streamline internal processesComfortable with using technology to perform day-to-day workAdaptable, resourceful and flexible in handling a wide range of dutiesWhat Makes Hubble Special? We are the market leader in offering digital solutions to the construction industry - we transition the age-old industry from pen and paper to modern software toolsWe are a fast-growing and fast-moving company - the day-to-day work at Hubble is ever-changing and will never be boringWe have a diverse interdisciplinary team hailing from different backgrounds with a common goal of solving complex problems using technologyWe believe in a flat hierarchy and learning from each other – regardless of our roles, we're part of the same team, we share the same space and we work toward the same goalsWe encourage openness: open culture, open-concept office, open communicationWe give the best people the best tools to work with; think Macbooks, ample workspaces and smart devices to offer the most conducive work environmentAbout Hubble: Founded in 2016, Hubble has grown at an explosive pace and is now a technology leader in Singapore's Construction industry. We want to empower the next generation autonomous construction worksites that will build the smart cities of tomorrow. We are working with some of the largest construction companies as well as on R&D projects with government agencies to continually innovate and deliver digital technology breakthroughs on Hubble's big data platform.As we continue to pursue aggressive growth and look towards regional expansion, Hubble is looking for independent and driven individuals to join our dynamic and diverse team. You will be deeply involved in pushing the frontiers of the industry and exploring new ventures with the company. If you enjoy being at the forefront of regional market expansion - drop us a note.To learn more, check us out at https://hubble.sgJob Type: Full-timeSalary: $2,000.00 to $4,000.00 /month
Skills $2,500 - $2,700 a monthContractKeynotes- Qualified individuals will be outsourced to perform work duties as HR Executive at our client's workplace daily- Provide HR support on-site at our client's work location and responsible for their day to day management and execution of HR process and administration- Please take note that this is a Contract Job (1+1 year)Job Responsibilities- End to end recruitment support including but not limited to Read more
system update, screening and engaging of job applicants- Running job advertisements through various approved marketing channels- Screening, tracking and engaging all job applicants- Participation in recruitment roadshows and any other recruitment initiatives- HR analysis and recruitment results reporting- In charge of on-boarding activities including contract preparation, salary offer, personnel file preparation, induction and etc.- Any other HR recruitment related dutiesRequirements- Good interpersonal and communication skills- Min. Diploma in any major. Preferably in Business Administration or Human Resource- Min 1-2 years of work experience in Human Resource- Proficient in Microsoft Office applications- Multi-task and good management of priorities and timelinesWorking Location and hours- Working hours: Mon - Fri, 830am-6pm- Working Location: AMKMOM License No: 02C4565EA Personnel Registration No: R1545549Job Types: Full-time, ContractSalary: $2,500.00 to $2,700.00 /monthExperience:Human Resources: 1 year (Preferred)
Skills CORE RESPONSIBILITIES Delivered excellent level of customer service for PFSPL. Develop and execute the plan to maintain good service standard and fill up identified service gaps of the Flower Shop. Assigning Job Orders Arrange schedule to drivers and handle dispatch request Provide training and coaching to junior customer service staffs on the operation aspects to ensure they work in accordance to the established procedure and process and overall Read more
in-charge of CS Team members and KPI. Handled customer inquiries and resolved customer complaints in an efficiently and professional manner Ensure compliance adhesive for all staff Handle invoicing and prompt submission of reports to Account Dept. Act as a trouble shooter of the Princ's Flower Shop General Administrative jobs Filling & keeping proper documentation records JOB SPECIFICATION General Administrative jobs Filling & keeping proper documentation records Minimum 'O' levels or equivalent in any field Must be Computer literate ( Ms Words & Excel, Internet & E-mail) Min 1 to 2 years of experience as Admin Assistant Willing to learn, good attitude Quick thinking & able to handle urgent job orders Experience in plants display operations will be remunerated accordingly Good command of written and spoken English and Mandarin (An Advantage) Only shortlisted applicants shall be contacted. You can submit your resumes via email or mail to: The Human Resource Department Prince's Flower Shop Pte Ltd 53 Sungei Tengah Road Singapore 698998 Email: (email)
Skills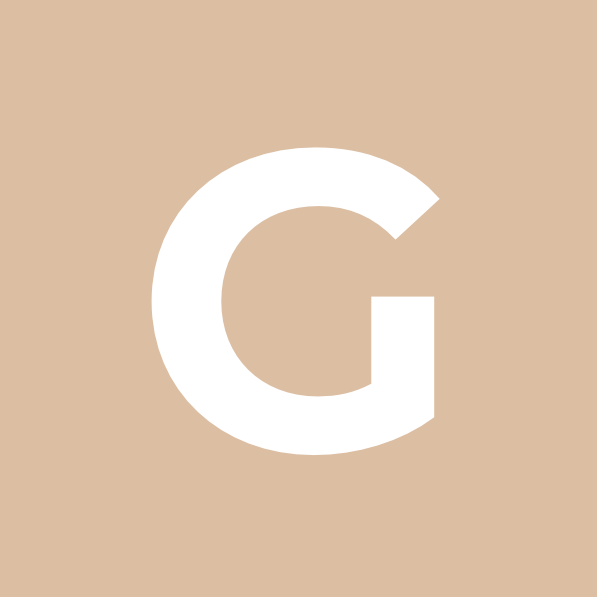 Roles & ResponsibilitiesOverview of job GroupM is the world's largest media investment company and are a part of WPP. In fact, we are responsible for one in every three ads you see globally. We are currently looking for a Commercial Manager/Associate Director to join us.In this role, you will oversee company needs, handle daily business issues, manage company associations, and recognize business opportunities. The role requires constant communicating Read more
and negotiating with clients or business associates. In addition, you will continuously work to strategically expand, preserve or improve the company's procedures, standards or policies while sticking to business edicts and regulatory guidelines.At GroupM APAC, our people are our strength, which is why fostering a culture of diversity and inclusion is important to us.Reporting of the roleThis role reports to the GroupM Singapore CFO3 best things about the job:Opportunity to work for World Best Agencies under one roofMulti facets roles, advisor, trusted partner, leader, listener, executor, etcFast pace, demanding, fun loving and satisfying work environment.Measures of success – In three months:Be conversant with Agencies/GroupM's Legal / Finance StructureSupport budgeting exercise in partnership with stakeholders.Oversee day-to-day finance/commercial activities of Agencies /GroupMGood understanding of all necessary control, compliances and key client contractsIn six months:Lead the quarterly forecasting processes and generate monthly financial and management reports for the agency.Design and implement improved business processesPartner with Agencies management teams to model growth scenariosIn 12 months:Responsible for Agencies P&L, Balance sheet, Annual Budget/Quarterly/Monthly ForecastJoined owner with Agencies/GroupM,CEO/MD of overall financial and operational performanceResponsibilities of the role:Act as a Business Partner to One or Multiple AgenciesAs an advisor to CEO/MD, Business Leaders, Management team and Client Leads.Ensure sustainable and profitable growth of agency/iesEnsure the overall Financial health – Revenue, Cost, Profitability etcBuild out a strong financial and operational processes for agencies and GroupMTracking agency/ies P&L delivery, Client ProfitabilityFee negotiationOwn new and existing clients' contract terms and commercial negotiationOwn financial budgeting and reporting procedures and deadlinesEnsure compliance of client and vendors contract and Revenue Recognition policies and guidelinesWork closely with management team to deliver year on year growth targetsAssist in pitches, RFP, RFI, RFQ, determine scope of work etcDrive optimal clients' profitabilityAssist in business development opportunities (both new, organic and new Trading models)Lead, plan, execute and integrate any new business initiativesLead, plan and execute Annual Budgeting, advise, monitor and manage Quarterly and Monthly forecastingBuild out strong financial and operational processes, responsible for operational efficiency across business, integration with media, finance, IT and human resource.Work closely with Agency's management team to deliver on yearly growth targetsSetting up processes for tracking metrics used to measure agency/ies business strategy and aligning to overall Agency/GroupM strategy and vision.Being an interface between agency/ies and finance shared servicesAd Hoc special project and new business initiativesProvide financial support to GroupM Trading TeamConsolidate, monitor, review and analysis Trading Monthly, Quarterly and Yearly budgets/reforecastEnsure sustainable and profitable growth of TradingWork closely with GroupM CFO/FD, Group Trading and Agency Head of Trading in the implementation of all Trading dealsWork with Trading Team to ensure that deal risk is appropriately managed to safeguard proprietary media interests and that this does not lead to material lossesEnsure that agency/ies aligned and achieved yearly trading targets.Governance, Compliance, Risk & ReportingMonitor contract compliance and commercial termsEnsure all contacts, client, vendors, etc, are approved, signed and filedRisk and corporate governance managementEnsure Compliance and develop initiatives to maximise yieldsWorking with internal and external auditors, ensuring SOX complianceEnsure that all management reports submitted within deadlineMonthly, quarterly and yearly reporting to be carried out with high accuracy and timeliness and developing processes to ensure quality reportingVariances to be fully explained and analysed with action planCentral point of contract for agency's global and regionalAbout GroupMGroupM leads and shapes media markets by delivering performance enhancing media products and services, powered by data and technology. Our global network agencies and businesses enable our people to work collaboratively across borders with the best in class, providing them the opportunity to accelerate their progress and development. We are not limited by teams or geographies; our scale and diverse range of clients lets us be more adventurous with our business and talent. We give our talent the space, support and tools to innovate and grow.Discover more about GroupM at www.groupm.com Follow @GroupMAPAC on Twitter Follow GroupM on LinkedIn - https://www.linkedin.com/company/groupmAbout SingaporeGroupM Singapore operates in one of the most dynamic and exciting environments in the world. Although it is a small domestic market, there is a vibrant media industry which is undergoing rapid evolution as digital technology reshapes the way marketing supports advertisers' needs. Being at the crossroads of Asia means that aside from the local clients and media owners, we also have a high proportion of multi-national clients and media owners.As the largest media investment management company in Singapore with over 41% market share (Recma) and over 650 employees, GroupM Singapore is the premiere organisation to join and develop a career in.GroupM APAC is committed to fostering a culture of diversity and inclusion. Our people are our strength so we respect and nurture their individual talent and potential.RequirementsWhat you will need:Graduate Calibre with 7 to 10 years of experience with strong finance and commercial backgroundProactive, self-starter with strong commercial acumenWorking closely with agency/agencies MDs and all stakeholdersExperience of influencing senior managementLeadership qualities – ability to lead and deliver results in a highly motivated, demanding environmentGood people management skill in a highly matrix environmentSharp, action orientated and able to sell ideas convincinglStrong analytical skills with proven ability in interpreting performance trends and taking proactive actionExperience in Media / Advertising industry will be an added advantageExperience of working in successful fast paced business is preferableComprehensive understanding of key elements of route performance (both commercial and operational)Interested applicants, please apply through this link:https://app.jobvite.com/j?bj=ogsn8fwX&s=Jobsbank_SG
Skills

ResponsibilitiesTo administer the store's personnel policies and procedures To follow strictly on the Company's guidelines on salary and benefits To process all payroll functions in compliance with laws and industrial agreements To process employees' benefit disbursements and reimbursements To ensure that staff leave and benefits claims records are maintained up to dateRequirementsBachelor's Degree in Human Resource Management or its equivalent Relevant HR administrative experience Meticulous, has good interpersonal Read more
skills and able to work independently Good knowledge of the Employment Act Experience with the Prosoft system will be an advantageWork LocationIsetan Head Office (593 Havelock Road)All applications will be treated in strict confidence. (Only shortlisted candidates will be notified for interview)
Skills $4,000 - $5,500 a monthPermanentResponsibilities: Handling the full spectrum of Finance, Accounts, HRandadmin related mattersPerform Human Resource duties such as monthly payroll and CPF contribution (about 15 - 20 headcounts), work pass mattersPerform various Administrative tasks as per instructions of the DirectorsProvide timely and accurate reporting & analysis of the business resultsFiling of GST returnsPrepare budgetsLiaising with external auditors and tax agentsOther tasks which might be given to Read more
you from time to timeRequirements: Candidate must possess at least a Diploma, Advanced/Higher/Graduate Diploma, Bachelor's Degree, Post Graduate Diploma, Professional Degree, Finance/Accountancy/Banking, Business Studies/Administration/Management or equivalent.At least 5 year(s) of working experience in the related field is required for this position.Preferably Managers specializing in Finance - General/Cost Accounting or equivalent.OnlySingaporean .How to Apply: Interested candidates, please submit your updated resume in MSWORD format by using Apply Now button.We regret to inform that only shortlisted candidates will be informed.Loo Jing NiRegistrationNo : R1879628EA LicenseNo : 18C9027Job Types: Full-time, PermanentSalary: $4,000.00 to $5,500.00 /month
Skills Responsibilities:Handling the full spectrum of Finance, Accounts, HR and admin related matters Perform Human Resource duties such as monthly payroll and CPF contribution (about 15 - 20 headcounts), work pass matters Perform various Administrative tasks as per instructions of the Directors Provide timely and accurate reporting & analysis of the business results Filing of GST returns Prepare budgets Liaising with external auditors and tax agents Other tasks which Read more
might be given to you from time to timeRequirements:Candidate must possess at least a Diploma, Advanced/Higher/Graduate Diploma, Bachelor's Degree, Post Graduate Diploma, Professional Degree, Finance/Accountancy/Banking, Business Studies/Administration/Management or equivalent. At least 5 year(s) of working experience in the related field is required for this position. Preferably Managers specializing in Finance - General/Cost Accounting or equivalent. Only Singaporean .How to Apply: Interested candidates, please submit your updated resume in MSWORD format by using Apply Now button or email to [Click Here to Email Your Resume] We regret to inform that only shortlisted candidates will be informed. Loo Jing Ni Registration No : R1879628 EA License No : 18C9027
Skills
LASALLE College of the Arts is at the leading edge of contemporary arts education in Asia and works in close partnership with GOLDSMITHS, University of London, which validates its degree programmes and collaborates on teaching exchanges and research initiatives. It has set an agenda for excellence to bring the College to the forefront of international arts pedagogy, practice and research. The Division of Admissions is seeking a highly Read more
driven individual with a passion for the arts and arts education to join us as Executive for Admissions. This position reports to the Director and Assistant Manager (Admissions). You will be responsible for administering of admissions processes for both local and international applicants and ensure admissions processes comply with College's admissions policy and relevant regulations. The key responsibilities include but are not limited to the following: Ensure timely processing of applications, offers, confirmation of enrolment, Student Pass applications for new intake of international applicants, etc. Receive and process applications in accordance to current admissions criteria Ensure accurate data input of applicant particulars into student database system Check the authenticity of transcripts and certificates with the respective institution Liaise with Faculties on portfolio/audition guidelines and portfolio interview/audition schedules Preparation for International Students Registration Handle applicants' enquiries, complaints/appeals relating to admissions Assist in College-wide events such as Convocation, Orientation and Open House Prepare admissions statistical reports Ensure proper documentation and records management in accordance to relevant policies and regulations.Requirements:Bachelor's degree from an established university with 2 years and above of relevant experience in the admissions process within a tertiary education environment Diploma holder with at least 5 years of relevant experience may apply Meticulous, resourceful and able to produce work with high level of accuracy Ability to work well as a member of a team and collaborate with colleagues at all levels and independently Good initiatives and customer service skills Good organisation and administrative skills Appreciation and sensitivity to arts and culture, and the development of young people through education desirable Ability to embrace a student-centric service culturePlease submit your letter of interest, current curriculum vitae and any relevant supporting materials, indicating current and expected salary and enclosing a recent passport-sized photograph, by e-mail to: [Click Here to Email Your Resume] before closing date 1 February 2019 or in writing (stating clearly the position applied on the envelope) to: Director - Division of Human Resources LASALLE College of the Arts 1 McNally Street, Singapore 187940 Information on the Institution and the positions advertised above can be found at www.lasalle.edu.sg We regret that only shortlisted candidates will be notified.
Skills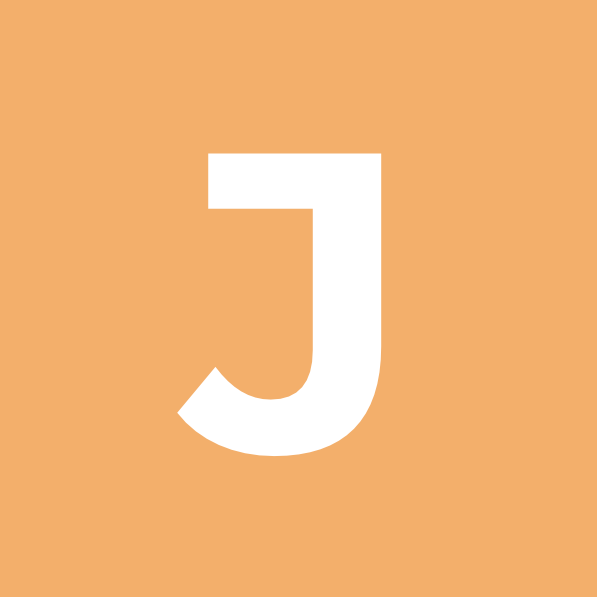 Roles & ResponsibilitiesManage financial and administration activities to achieve financial goals.Develop business plan, timeline and budget to perform financial projects.Monitor and manage expenditures within allotted budget.Develop and maintain standard financial and administrative procedures.Respond to customer queries/issues in a timely manner.Work closely with General Manager in preparation of business plan and operational budget.Review all invoices and make the relevant payments in a timely manner.Review accounting discrepancies and recommend corrective Read more
actions.Assist in implementing standard accounting policies.Ensure the preparation and maintenance of all financial records.Supervise preparation of all monthly and annual finance reports in a timely fashion.Supervise and manage payroll processing and tax filing activities.Provide training and guidance to finance and admin teams as needed.Develop overall goals for the finance and administration departments.Identify and resolve financial and administrative issues.RequirementsRequirements for the finance and administration manager typically include a bachelor's degree or diploma in business, finance, accounting, or a related field. Professional certifications such as CPA (Certified Public Accountant) is typically required, as is at least five years of overall professional experience, with at least three years of managerial experience in finance and operations. Successful applicants display excellent communications skills and a strong knowledge of financial analysis, accounting, human resource and auditing.
Skills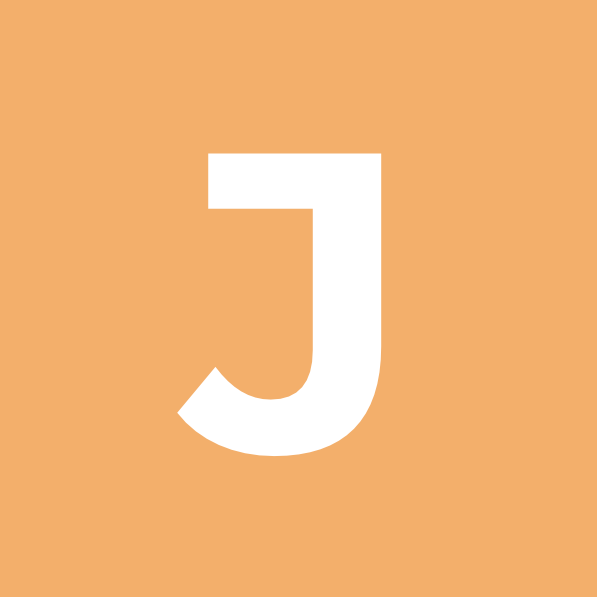 Roles & ResponsibilitiesOur Global Technology Infrastructure group is a team of innovators rewarded with innovators who love technology as much as you do. Together, you'll use a disciplined, innovative and a business focused approach to develop a wide variety of high-quality products and solutions. You'll work in a stable, resilient and secure operating environment where you—and the products you deliver—will thrive.As an experienced Software Engineer, your mission is Read more
to help lead our team of innovators and technologists toward creating next-level solutions that improve the way our business is run. Your deep knowledge of design, analytics, development, coding, testing and application programming will help your team raise their game, meeting your standards, as well as satisfying both business and functional requirements. Your expertise in various technology domains will be counted on to set strategic direction and solve complex and mission critical problems, internally and externally. Your quest to embracing leading-edge technologies and methodologies inspires your team to follow suit. And best of all, you'll be able to harness massive amounts of brainpower through our global network of technologists from around the world.RequirementsThis role requires a wide variety of strengths and capabilities, including:BS/BA degree or equivalent experienceExpertise in application, data and infrastructure architecture disciplinesAdvanced knowledge of architecture, design and business processesProficiency in modern programming languagesKeen understanding of financial control and budget managementAbility to work collaboratively in teams and develop meaningful relationships to achieve common goalsStrong analytical and troubleshooting skills - desire and expertise to build and solve complex problems in systems at scaleHands-on experience developing cloud native applications on platforms like CloudFoundry, Kubernetes, DC/OS, Heroku, AWS, GCP, Azure, etc.Expertise in disciplines of algorithms and distributed systems design principlesAbility to collaborate with high-performing teams and individuals throughout the firm to accomplish common goalsExperience in the design and implementation of CI/CD pipeline; automated build and test systemsDirect exposure to agile principles and methodologies within distributed teamsExposure to effective operational patterns like SLOs, metrics, health checks, error budgets, distributed tracing, etc., using tools like Prometheus, Grafana, Zipkin, ELK, etc. is a strong plusWhen you work at JPMorgan Chase & Co., you're not just working at a global financial institution. You're an integral part of one of the world's biggest tech companies. In 14 technology hubs worldwide, our team of 40,000+ technologists design, build and deploy everything from enterprise technology initiatives to big data and mobile solutions, as well as innovations in electronic payments, cybersecurity, machine learning, and cloud development. Our $9.5B+ annual investment in technology enables us to hire people to create innovative solutions that will not only transform the financial services industry, but also change the world.At JPMorgan Chase & Co. we value the unique skills of every employee, and we're building a technology organization that thrives on diversity.We encourage professional growth and career development, and offer competitive benefits and compensation.If you're looking to build your career as part of a global technology team tackling big challenges that impact the lives of people and companies all around the world, we want to meet you.We strongly encourage all applicants to apply via our careers website where you are able join our Talent Network to receive customized vacancy notifications and ensure that your details are accessible by our global recruiting team - www.jpmorganchase.com/careers.A quick link to this particular job posting can be found in this URL: http://jobs.jpmorganchase.com/ListJobs/ByKeyword/180123595/Please note that only short-listed candidates will be notified. We thank you for your interest and wish you all the best in your career.Yours Sincerely, Human Resources JPMorgan
Skills