Sign in or register for a JobTech account.
Jobs that require

human resource

skill
MANAGER (PEOPLE SERVICES MANAGEMENT)This is your chance to make a difference in the careers of thousands of people working in the Singapore Police Force (SPF)!The Singapore Police Force (SPF) plays a critical role in keeping Singapore safe and secure with our mission to prevent, deter and detect crime.The Manpower Department is the staff authority for key manpower-related issues within SPF. The mission of the Manpower Department is to Read more
recruit, retain and develop the right people, as well as provide an appropriate exit system for our officers.As a Manager (People Services Management) in the Manpower Department, you will be part of a highly skilled team in the provision of key Human Resource (HR) services to officers force-wide. JOB EXPECTATIONSYou will ensure the smooth implementation of policies relating to personnel management for SPF officers. You will also aid in the implementation of HR policies and coordinate any policy changes. On a daily basis, you will supervise and handle personnel administration functions.REQUIREMENTSHR related fields;Good communication and written skills. Prior experience in a related field will be an added advantage;Results-driven, as well as meticulous with a keen eye for detail;Good time management and able to meet tight deadlines;Comfortable working in a multi-tasked and fast-paced environment;Able to work independently and at the same time, a good team player with strong interpersonal skills; andGood knowledge of Microsoft Office suite (e.g. Microsoft Excel, Work and PowerPoint) and SAP.APPLICATIONTo be part of our team, please submit an online application viawww.careers.gov.sg. Short-listed candidates will be notified within two weeks after the closing date for applications.
Skills
Systems Engineer(Ref Code: 1903IT-SE)Closing date: 18 Apr 2019General OverviewThe successful candidate will be responsible to the Information Systems Manager and will be stationed in Jurong Island site to provide 1st level end user support and involve in the 2nd level support for the infrastructure services. He/She will also perform daily server room operation and support site related projects. Duties and Responsibilities The incumbent shall be responsible for but Read more
not be limited to the following duties and responsibilities.1) 1st and 2nd level supportLaptop\desktop support, file & print services, network connectivity, LAN\WAN, PABX, Office365 and basic application troubleshooting. Escalate issues to 2nd level support staff\vendor if issues cannot be resolved. Participate in Out-Of-Office-Hours support on-call standby roster for handling 2nd level support for critical infrastructure services.2) Systems administration and maintenanceProvide Storage, Networking, Wintel server, Active Directory, Oracle and SQL Server database administration. Liaise with external vendors for any related hardware/software maintenance and services. Perform Installation/Configuration/Monitoring/Patching/Upgrades of servers, operating systems, databases and other system related software. Participate in disaster recovery testing3) IT governance & documentationInvolve in regular review of infrastructure policies, procedures and system documentation to ensure compliance. Plan and conduct end-users training as needed.4) Project ManagementUndertake infrastructure and cyber security related projects as assigned by reporting manager.Work Experience RequirementsAt least two (2) years of working experience in IT helpdesk providing1st level end user support. Experience in Wintel system administration. Able to work on a rotating 2nd level Out-Of-Office-Hours support on call basis. Knowledge of ITIL operation. Strong analytical skills, ability to work independently and in a team environment. Possesses good interpersonal and communication skills. Good command of written and oral English.Education RequirementsBachelor Degree in Computer Science, Information Technology, Computer Engineering or equivalentAn attractive remuneration package will commensurate with candidate's experience and qualifications. Interested applicants are invited to email their detailed resume with current and expected salary to (Hidden Text)SLNGCorp.com (please indicate the position you are applying for in the subject heading). Alternatively, you may mail your application to:Human Resources Department Singapore LNG Corporation Pte. Ltd. 991G Alexandra Road #03-29C Singapore 119975We regret that only shortlisted candidates will be contacted.
Skills
Roles & ResponsibilitiesFull Spectrum of HR functionsAdministration of workersIncharge of employees' records and personal files RequirementsDiploma/Degree in specialising in Human ResourceMin 2 years Human Resource experience in Singapore Company
Skills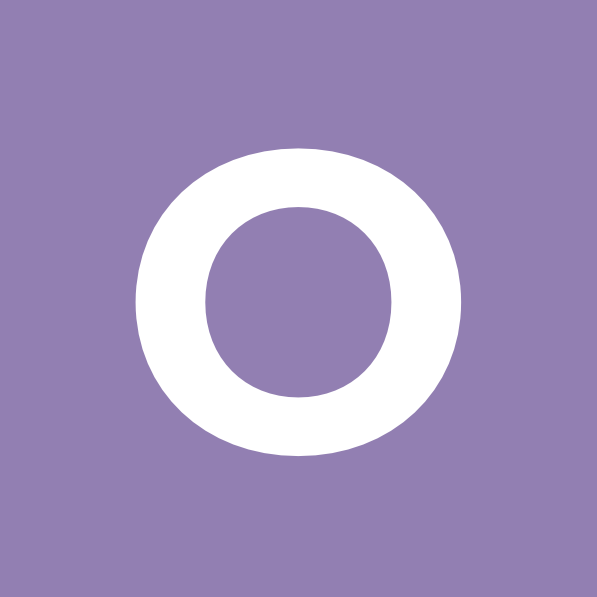 Job Description The Job - Identify & develop new job placement and business opportunities - Understand the job requirements and company business given by the clients - Build & maintain excellent clients relationshipsRequirements: - At least Diploma in Business or in any other field - At least 3 years experience in professional IT/General recruitment - Excellent customer service skills - Positive attitude, a strong sense of urgency, Read more
self motivated & enjoy challenges - Good interpersonal skills and communication skills - Team player and able to work well with all level Application: Please submit resumes to [Click Here to Email Your Resume] with the following details, in MS Word format:Position applying for Current remuneration Expected remuneration Notice periodJohn Goh Meng Chye EA License No : 06C4642 EA Reg No : R1102621We regret that only shortlisted candidates will be notified. Company Overview We help our clients by providing prompt and quality human resource solutions through long term client partnerships, while enhancing the career prospects of the candidates. Learn MoreView All Jobs
Skills
Science Centre Singapore is dedicated to the promotion of interest, learning and creativity in science & technology through imaginative and enjoyable experiences, and to contribute to the nation's development of its human resource.We are looking for a driven and passionate individual to join Curiosity Shop, Visitor Services Department as Manager. You will be driving the business strategies by developing business and sales opportunities for Curiosity Shop.Essential Job FunctionsAs Read more
a Manager, your main responsibilities include driving the business strategies by developing business and sales opportunities, and managing the operational and service excellence standards for Curiosity Shop. You oversee the implementation of merchandising strategies as well as procurement, and the development of the private label and/or house brand products. You lead teams to meet the sales performance and profitability of the operation.RequirementThe ideal candidate should possess a good understanding of Business, Sales and/or Marketing. Passion for science and some understanding of science is an advantage. The candidate should possess the ability to express himself/herself clearly in oral and written form. It is preferable for the candidate to be effectively bilingual in English and Mandarin to communicate with Mainland China customers.Candidates with relevant experience in sales and retail management are preferred. He/she has to perform weekend duties including public holidays as and when required.The candidate must perform well in a team environment. You will need to be able to multi-task while working under pressure and independently.
Skills Req. ID: 131299Job Description As a Front End PMO Senior Engineer/Manager, you will be responsible for working with leadership teams and program stakeholders to manage programs and business processes to achieve corporate business goals. You will be working in close partnerships with site leadership and diverse global teams to align network strategic direction and to drive innovative solutions to ensure Best in Class performance for Micron Front End Read more
Operations. Responsibilities :Manage Program Teams and Stakeholders Identify stakeholders and manage expectations Actively collaborate with leadership team and program stakeholders to align on a common direction for strategic programs Identify and resolve issues and conflicts Maintain program support through interaction with senior leaders Initiate and Plan Programs Understand short-term and long-term goals within Front End and ensure alignment to corporate business goals. Initiate and drive cross-functional programs to achieve corporate business goals Facilitate the definition of program scope, goals, deliverables, timeline and resource requirements in collaboration with sponsors and stakeholdersExecute, Monitor, Control and Close ProgramsIdentify and manage program dependencies and prioritize programs Track program milestones and deliverables Identify potential road blocks and develop and execute resolution plans Develop appropriate program level metrics to track progress against projection Develop and deliver program progress reports, proposals and presentations for executives Utilize existing business processes, systems and methodologies for successful management of programs and drive continuous improvement of business processes as necessary Facilitate transition of system and business processes from project closure to long term sustainmentDrive Strategic CommunicationCommunicate strategic goals and key focus areas to global Front End team members Maintain a strong and open relationship with team members in other functional areas Act as a point of contact between Front End Leadership and the program teams to ensure effective communication of expectations and directions Periodically follow up with management team to ensure area goals are being met and get assistance on removal of any obstacles to project completionRequirements :Bachelor of Science Degree or above with equivalent work experience in one of the following areas of study:Computer Science, Engineering, Mathematics, Statistic, QualityQualifications & Experience/Skillset Required3+ year experience Confident and effective communication skills with senior leaders and cross functional business partners. Strong skills in decision-making, prioritization and negotiation Strong problem solving and statistics skills Strong teamwork and consensus building skills Working location: F10N All qualified applicants will receive consideration for employment without regard to race, color, religion, sex, sexual orientation, gender identity, national origin, veteran or disability status. For US Sites Only: To request assistance with the application process and/or for reasonable accommodations, please contact Micron's Human Resources Department at 1-800-336-8918 or 208-368-4748 and/or submit: Job Information Request Form to: TJA@micron.com. Keywords:Singapore || North West (SG-03) || Singapore (SG) || Frontend Manufacturing || Experienced || Regular || Project/Program Management || #LI-ST1 ||
Skills
The Ministry of Trade and Industry (MTI) seeks to transform Singapore into a leading global city of talent, enterprise and innovation. Our mission is to promote economic growth and create good jobs to enable Singaporeans to improve their lives. In MTI, you can expect an exciting, challenging and rewarding career!ResponsibilitiesAs an HR Business Partner, you will work closely with relevant divisions and the senior management team on strategic Read more
and operational HR matters in the areas of talent attraction, talent management, and corporate matters. You will be responsible for recruitment and selection as well as exit interviews for the divisions, and be the overall steward of tailored HR solutions through collaboration with HR functional teams.RequirementsRelevant HR work experienceAble to conceptualise and articulate policies, as well as work well both strategically and operationallyStrong personal initiative and resourcefulnessExcellent communication and interpersonal skillsAble to work well with people at all levels
Skills Req. ID: 121986Recruiter: KELVIN LIEWAs a NVM QRA Test Development Engineer, you will be responsible for developing, debugging, and maintaining test programs used to validate Micron's NAND Flash products. These test programs, and any associated tools, will be utilized from early in the product development cycle through the qualification till end of life. You will analyze and resolve failures that are generated by these programs. In this role Read more
you will work with various engineering groups to evaluate, implement, and verify corrective actions, as well as with production to provide support. You will be required to modify, write, and maintain code that runs on automated equipment to verify the reliability of the device-under-test (DUT) to a given set of conditions. Additional software responsibilities may include development and overall management of the NAND qualification database. You may also participate in the design and checkout of the hardware that is used to interface between the tester and the DUT. In this role you will work with various Engineering and Quality Reliability Assurance Groups to provide technical support, expertise, consultation and training. Responsibilities and Tasks Develop, support, and maintain quality / reliability test solutions:Optimize test flows for maximum alignment with design and test equipment capabilities Ensure availability of the necessary test programs and the database interface to support engineering and qualification Develop tools to enable efficient usage of a large-scale test bed Create and maintain documentation (flowcharts, users guide, developers guide) Ensure validation of test, tester, and data system solutionsPerform device reliability analysis and characterization:Identify product Technical Spec Matrix (TSM) and datasheet parameters to characterize Validate a device's margin to spec Characterize the test environment and identify best known solutionAnalyze test failures to determine the root cause of the issues:Work with the cross-functional engineering teams to identify root-cause and resolution of device failures by utilizing tools available; e.g. tester and device logs, oscilloscope and logic analyzers. Provide failure documentation to engineering teams Modify test flows for failure isolation, replication, and to prove fix effectivenessProvide NAND Flash test environment support:Troubleshoot problems and identify opportunities to improve process efficiency (automation, reporting, training) Provide qualification tools, references, and software Sustain activities to keep qualification and testing in alignment with requirements (scope, schedule, costs, resources)Provide quality / reliability software support:Generate customized engineering test flows for experiments and evaluations Develop software tools for analyzing reliability test data and failure modesEducationRequired: Degree in Electrical / Electronics Engineering or related field Knowledge of Flash memory will be an advantageExperience Candidates with 2-4 years of relevant experience are preferred. Candidates with relevant experience will be considered for the Senior Role. Relevant experience includes applied knowledge in the areas ofAutomated test equipment (ATE), oscilloscopes and logic analyzers Test code and software development in multiple languages (C, C++, Java, Python, etc.)Location: MSB - 990 Bendemeer Road, Singapore 339942 We recruit, hire, train, promote, discipline and provide other conditions of employment without regard to a person's race, color, religion, sex, age, national origin, disability, sexual orientation, gender identity and expression, pregnancy, veteran's status, or other classifications protected under law.This includes providing reasonable accommodation for team members' disabilities or religious beliefs and practices. Each manager, supervisor and team member is responsible for carrying out this policy. The EEO Administrator in Human Resources is responsible for administration of this policy. The administrator will monitor compliance and is available to answer any questions on EEO matters. To request assistance with the application process, please contact Micron's Human Resources Department at 1-800-336-8918 (or 208-368-4748). Keywords:Singapore || Central Singapore (SG-01) || Singapore (SG) || Quality || Experienced || Regular || Engineering || #LI-KL1 || Tier 4 ||
Skills Job ScopeTo work closely with senior stakeholders and various Managers to provide HR advices Interpret and simplify HR policies and procedures, employment legislation, recruitment and rewards strategis etc.. Manage recruitment process, reappointments and induction for new joinersReview policies and standard operating procedures regularly to remain efficient and relevantGather employee feedbacks to maintain a strong emplolyee engagement within the entityParticipate in various HR projectsJob RequirementMinimum a Degree in Human Read more
Resource or Business AdministrationAt least 3 years of HR Business Partner role or equivalent Able to work in a matrix reporting structure Independent, and meticulous with good follow up skillsTo apply, please send resume to[Click Here to Email Your Resume] Attn: Ms. Adriana Koh Xue Ting (R1104499) *Only shortlisted candidates will be notified.EA License No.: 99C4599
Skills

Roles & ResponsibilitiesSOFTWARE SUPPORT EXECUTIVESJob descriptions and responsibilities:•Responsible for hotline support and train end-users on all company's software products,•On-site support, installation and training at end-user office,•Trouble shooting of current software and new software,•Assisting sales and software staff on any sales or software activities if necessary,•Candidate with implementation of software projects will be an added advantage,•Any job functions to help the company function as a team that assigns to Read more
you.RequirementsRequirements:• Degree IT/Computer Science/PR/Marketing/Communication or equivalent.• Local Fresh Polytechnics graduates are encourage to apply.• Exposure to payroll, Human Resource and WEB knowledge will be an added asset.• Excellent communication and presentation skills.• Patient, polite, friendly and helpful personality.• Positive attitude, dynamic, resourceful and independent.• Must have interest in Software and IT industry.• Good PC & Web Skills, knowledge in Windows, Windows XP-Pro, Win NT/2000/2003 & above.• Familiar with MS Office and Windows software.
Skills