Sign in or register for a JobTech account.
Jobs that require

human resource management

skill
Responsibilities:
To perform reception, registration, administration of patients' visits, appointment scheduling, collection of payments in a fast paced, dynamic environment
To demonstrate care, empathy and professionalism in frontline services to patients
Dispensing medication to patients
Check and receive delivery dental supplies from vendors
To assist the dentists in all forms of dental treatment and look after patient's comfort during treatment
Assisting and directing patients in taking X-Rays
Ensures the cleanliness and sterility of dental instruments & equipment
Preparation of dental materials for the respective treatment
Provide admin support in all aspects of clinic operations and patient care
Ad hoc duties as assigned
Requirements:
Fast learner and good team player
Meticulous and positive attitude to continuous improvement
Possess excellent interpersonal & communication skills
Patient, understanding and able to display professionalism in handling & receiving patients
Experience is preferred but not necessary. On-the-job training will be provided.
Interested candidates may send their CVs to us through our career page http://www.idental.com.sg/careers/ or email it to hr@idental.com.sg.
Skills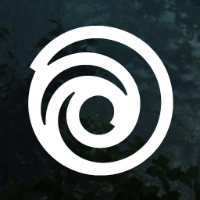 The HR Manager, Talent Management will be responsible for growing, developing, motivating, and retaining talent to maximize their full potential, studio engagement and overall Ubisoft experience. The role focuses on driving learning initiatives and programs to onboard new talent, grow skillsets, develop leaders, and foster an inspiring culture that enables people to have the best employment journey. Responsibilities Deliver the onboarding experience for new talent and ensure integration Read more
to the  employee's career growth and journeyAssess relevant training needs in consultation with key stakeholders including assessment methods, measurement and implementation of the relevant programsDrive specific programs for identifying and developing high potential employees and manage existing development and people programsGather employee feedback data, analyze key trends, and create plans to deliver solutionsWork at both a strategic and operational levelBe one of the primary communicators of studio initiatives to our development teamsBoost employees' engagement in events, programs, and initiativesDevelop a strong employer brand within the South East Asia ecosystem  Preferably with 5 years of experience in training and development, coaching, and people managementAbility to work with internal and external partners and create long-lasting partnership relationships with themGood understanding of Singapore's talent development ecosystemPassionate about growing and developing peopleDriven, creative, innovative, results-oriented, ambitious, and never settles for lessDetail-oriented and highly organizedPositive and energeticRemains calm under pressure, focused, and makes sensible decisions in a fast paced environment
Skills Singapore$2,000 - $2,300 a monthResponsibility includes:1. Candidate screening2. Conduct 1st Interview3. Reference and Background checks4. Work with partners, to conduct recruitment workshop5. Enroll and conduct recruitment campaigns 6. Maintaining relationships with both internal and external clients to ensure staffing goals are achieved7. Coordinating interviews with hiring managers8. Payroll 9. Other ad-hoc DutitiesNo experience requiredSalary: $2,000.00 to $2,500.00 /monthJob Type: Full-timeSalary: $2,000.00 to $2,300.00 /month
Skills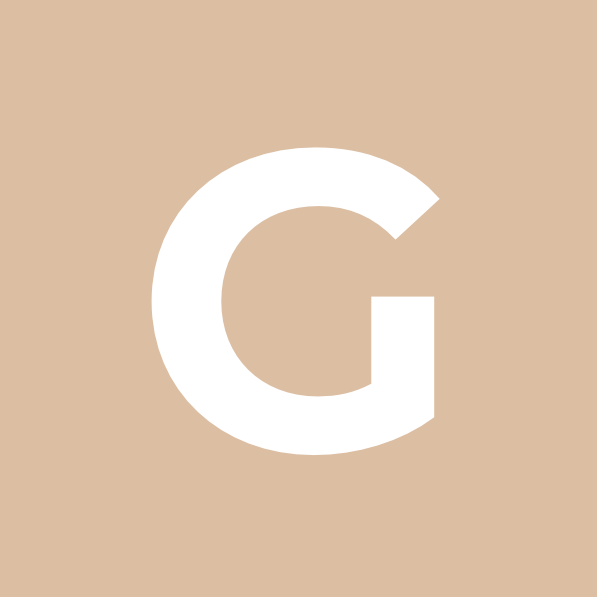 SingaporeIf you believe in delighting customers, have high standards and are resourceful, we want to hear from you.Responsibilities: Update and maintain employee records in a timely and accurate manner Oversee and maintain various employee systems (e.g. insurance portal, HR portal, employee feedback platform, etc.) Assist in administering regular performance reviews Assist in the recruitment process Onboard new employees and offboard departing employees Work pass applications and other MOM-related Read more
administrative matters Prepare and issue employment contracts, increment letters, and other People Ops documents Applying for government-related grants and programmes Organise employee events and create an amazing place for people to work in Any other ad hoc tasks as assigned from time to time Requirements: Superior organisational skills and multitasking abilities Strong communication skills Meticulous and pays attention to the details. Show us by including the word "Delight" in your application. Problem-solving skills Basic qualification and/or sufficient experience in HR What's in it for you: Work with a fast growing team to explore and shape best practices Work in a really cool office with free meals (and a great pantry) Competitive compensation package based on experience Other benefits include health care, birthday leave and regular employee events You should include these in your application: CV or LinkedIn profile Tell us about a time where you had to work on a task that seemed to be extremely challenging, and how you overcame it? What are your favourite projects? What motivates you? What is something you believe that nearly no one agrees with you on?
Skills The Corporate Systems group is part of the centralized application support and delivery facility within SingTel Group. This position reports to the–Associate Director, Corporate Systems Domain Ownership: The candidate must possess the vision and hands-on experience to formalize, standardize, govern, and evolve the architecture design, standards, and processes in our HR systems with the objective to deliver best practice, relevant, timely, reliable, and cost-effective solutions.Assist in overseeing a Read more
balanced IT project portfolio that meets business objectives and align the strategic plans of both IT and the business. Provide consultation to business to mature business ideas, or provide expert recommendations to stimulate business needs.Business Engagement:Be the strategic interface and global single point of contact between IT and Business stakeholders of the SingTel Group.The candidate must possess the consulting skills and industry experience to work with the stakeholders to understand business requirement and recommend industry best practice solutions.Managing expectations of senior stakeholders and maintaining a healthy and consistent pipeline of project and changes. Participate in regular meetings with stakeholders to build up trust, increase collaboration, and IT presence in the eyes of the stakeholders.Project Delivery:Deliver projects with clearly defined and measurable benefits to the business on time, in scope and within budget. Ensure governance and adherence to project delivery standards. Vendor Management: Work closely with outsourcing IT provider to ensure delivery of services, solutions, and resolution of incidents, problems, etc within the agreed timelines. Ensure all SLAs are met.Application Support and Maintenance:Ensure issues and changes in HR Systems are addressed within expected SLAs.Ensure continuous improvements to the systems and processes through proactive review and optimization initiatives with the business.Recommend and implement major improvements that have significant benefit to IT or the business. Ensure timeliness closure of incident tickets. Qualifications, Experience & Knowledge Required:Bachelor or higher degree in Computer Science or IT with 10+ years of relevant experience in Project Management. SAP SuccessFactors Certification Minimum 10 years working experience in IT Industry 3+ years of experience in SAP SuccessFactors implementations
Skills
We are looking for team members to join our fast-growing business as we solidify our market position. As a Functional Consultant, you will act as a trusted advisor to implement high value business solutions to our clients using our proprietary manpower planning products. Ultimately, you will be equipped with training and mentorship in managing the entire life cycle of business solutions implementation. You can look forward to supporting Read more
our wide arrays of projects with large enterprises across Singapore, promising an unprecedented opportunity to learn and gain extensive experience. Requirements Responsibilities: Gathering requirements - Understand, analyse and document the clients' pain points, problem statements and functional requirements Solutioning - Lead the creation of solution designs based on client's business requirements using our flagship product - WorkforceOptimizer Customization - Work with client and WorkforceOptimizer technology teams to configure and personalize WorkforceOptimizer's product suite to align with our clients' business requirements Education & Training - Educate end-users on best practices for time and labour management by conducting customer training workshops Testing & Review - Manage testing and deployment activities to obtain clients' feedback (e.g. user-acceptance testing)Qualifications: Bachelor's degree in Computer Science, Information System, Engineering or Business 2-3 years of experience as a business analyst or functional/ implementation consultant Background in HR, Payroll, or Time & Attendance functional areas is an advantage Strong critical thinking and problem-solving skills: to apply strong analytical abilities or instincts at the right times to make the right judgment call Exceptional interpersonal and communication skills: an astute listener who can pick up subtle cues that others may fail to notice Able to work independently and as a team: able to support multiple clients concurrently, able to multi-task and stay organized in a fast-paced environment Benefits Direct exposure to leadership opportunities and project management Hands-on exposure in driving solution design and consulting Mentorship in managing senior stakeholders Competitive salary package
Skills

SingaporeAs a hiring manager, you will help HHWT to source for talent (content, creative, tech) across Singapore, Malaysia and Indonesia. This is a FULL-TIME position based in SINGAPORE (9.30am - 6.30pm). We're a START-UP so be prepared for a fast-paced and exciting work environment! Please read the following carefully before applying for the position:Key Responsibilities:Become the "go to person" for all things recruitment - from interview process through Read more
to compensation packages and market knowledge Source, interview, hire and on-board talent across all business areas Find and engage passive candidates through creative sourcing techniques Regularly manage pipeline activity and maintain data integrity Proactively share data-centric updates with internal stakeholders Establish and maintain meaningful relationships across management and key cross-functional stakeholders internally (e.g. Recruiting, HR, Compensation, and Diversity teams) Run internal and external activities to build rapport and brand value Requirements If the following describes you, you might be the one we're looking for!Passionate about what HHWT stands for Highly proficient in English with great written and communication skills Ability to hit the ground running and be part of a fast moving team You pay meticulous attention to detail Honest and responsible Eager to learn Comfortable cultivating and maintaining relationships, especially across jobs, industries, and personality types Excellent networking skills to build relationships with potential candidates online and offline Experience independently partnering with leadership on hiring initiatives Experience in compensation and general HR requirements as related to hiring Experience hiring in creative space and recruiting regionally is preferred Experience working in a team-based environment Tech-savvy and able to effectively use technology to assist in talent acquisition Self-starter who can operate effectively in a fast-paced environment and navigate ambiguity independently Ability to manage multiple searches through strong project management and prioritization skills Strong attention to detail and the ability to prioritise competing demands Strong problem-solving, data analytics and reporting skills Positive, warm and friendly An independent worker but also a team playerThis is a highly competitive position and only shortlisted applicants will be contacted. A test and interview will be given before we decide on the outcome. All the best!!
Skills SingaporePermanentHR Assistant (5 days, Tuas, $2000-2300)MNC LogisticAttractive remuneration packageTransportation provided at designed MRT in west areaJob responsibilities:Responsible for daily HR & Admin mattersHandle recruitment activitiesAssist in monthly payroll processUpdate and maintain staff records in the systemHandle foreign work pass applicationProcess various claimsPreparation of relevant documents(Offer Letter etc)Ad-hoc assignments assigned by the managementJob requirements:Minimum Diploma with at least 2 years of working experience in HR fieldPossess willingness to learnSalary Read more
range: $2000-2300Location: Tuas (transport will be provided at Choa Chu Kang, Chinese Garden, Lakeside, Boon Lay and Jurong West)We thank you for your interest in this position, applicants with relevant experience please send Microsoft word resume with expected salary to hr @machspeed.com.sg for faster processing. Alternatively, please visit http://www.facebook.com/MachspeedHR for more jobs available, thank you.Shortlisted candidates will be contacted for interview session via phone. Thank you very much.Agency License No. 12C6200 / EA Personnel No.: R1548977Job Type: PermanentExperience:human resources: 2 years (Required)License:Singapore NRIC (Pink/Blue) (Required)
Skills Partner closely with the Games business leaders to manage job vacancies, recruitment channels and talent pipelineContribute effective and creative solutions for engaging our employees Maintain high standards of employee services and resolve daily issues in a timely manner Craft communication narratives and copywriting for internal communication channels Implement improvements and changes in People-related operations to support business growth Formulate and execute other People initiatives and projects as and Read more
when directed by the managementRequirementsA degree from a well-regarded university with good academic credentials 3-5 years of working experience in a People-related / HR position Strong affinity for critical thinking, hands-on execution, problem-solving, and result orientation Demonstrated exceptional communication competency, both oral and written, in a diverse culture Passionate about recruitment, people, culture, and HR services Ability to build a strong working relationship with various stakeholders An interest in the Games business will be advantageous
Skills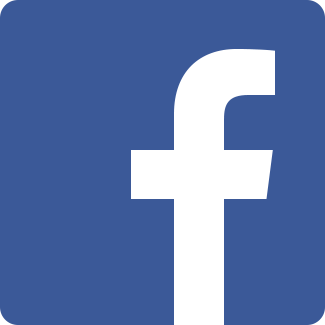 Facebook's mission is to give people the power to build community and bring the world closer together. Through our family of apps and services, we're building a different kind of company that connects billions of people around the world, gives them ways to share what matters most to them, and helps bring people closer together. Whether we're creating new products or helping a small business expand its reach, Read more
people at Facebook are builders at heart. Our global teams are constantly iterating, solving problems, and working together to empower people around the world to build community and connect in meaningful ways. Together, we can help people build stronger communities — we're just getting started. RESPONSIBILITIESInfluence innovation, strategy and design for Life@ benefit programmes, focused on taking care of our people and meeting the needs of a diverse workforcePartner with Life@ leads to ensure consistent rollout & adoption of global and regional Life@ programmes across APAC. Lead the localisation & cultural adaption of such programmes to maximise their effectiveness focusing on solving customer needs, scalability, maximizing productivity, employee engagement and measuring successLead on-going market surveys, focus groups, benchmarking analysis and project manage complex cross functional projects for APAC while partnering closely with our global counterpartsDesign and implement effective communication and education strategies for benefits programmes across APAC.Develop and track key metrics in order to make recommendations to enhance, maintain or eliminate programs based on analysis of programme trends, efficacy/ROI for new and existing programsBe the subject matter expert for HRBPs, Benefit Operations, Managers, Legal and Employee Relations. Engage with stakeholders to determine how to maximise the impact our Life@ programmes & focus areas can have on the lives of FB employeesPartner with HQ Compensation and Benefits, APAC HR, Managers & Executives, Finance and Legal, to develop, adapt and implement new benefits programmesBuild a strategic partnership with our brokers and vendors focusing on developing market competitive innovative benefits.MINIMUM QUALIFICATIONS8+ years in the Compensation and Benefits field, ideally in fast growth performance driven culturesDeep experience in the benefits field in particular, within APACBe a highly collaborative team player & great partner, focus on the doing the right thing to care for our people, & support the growth of the businessGood mix of hands-on, operational and design/strategy experienceA solid knowledge of International benefit programs from market positioning to administrative details would be idealExcellent communication and facilitation skills with demonstrated ability to build relationships & credibilityDemonstrated ability to exercise sound judgment, present well formulated points of view and to justify ideas with good dataHighly change orientated & great at prioritisingDemonstrated project management experience, and the ability to work to tight deadlines with multiple priorities, and across multiple countriesStrategic benefits vendor management experience requiredSelf-starter and able to work with a high degree of autonomy as part of a small teamStrong ability to work in a fast-paced environment and deal with ambiguityStrong cross group collaboration and interpersonal communications skillsBA/BS degree required.
Skills