Sign in or register for a JobTech account.
Jobs that require

hvac

skill

To assist DC Facility Manager to govern the facility operation of Data Centres and remote buildings IT Rooms.
Management of Data Centre and remote building IT space power and space Capacity (including cable containment), Planning and Provisioning
Track, record, report and manage all equipment move-in and move-out of the data centres with proper approval. e.g. assign rack for new equipment move-in, move out from rack
Manage outsourced facility vendors and Data Centre landlord
Provide onsite supervision for all critical facility maintenance.
Respond to incidents following the standard incident response procedure & track till closure
Liaise with DC/Building landlord to ensure optimal operation of electricity, HVAC and monitoring environments within Mission Critical IT facilities in Data Centre and remote buildings.
Familiar with Structured Cabling system and its related components
Assist on cabling request and ensure quality Structured Cabling installation through close supervision of cabling installer
To generate reports to management
To backfill when 24x7 L1 facility engineers require assistance
Desired Skills, Knowledge and Experience
Minimum 5 years Data Centre facilities management and project experience.
Experience working in a high-pressured environment with 24x7 on-call responsibilities
Strong understanding of incident, problem and change management procedures based on ITIL best practices
Must be experienced in the operation, maintenance & repair of infrastructure including but not limited to power distribution, emergency generators, UPS systems, PDU's, chillers, pumps, CRAC units, Building Automation System, along with other components related to Power & HVAC support.
Experienced in managing Data Centre vendors, out-sourcing vendors and project execution.
Familiarity with equipment requirements in Data Centre such as Storage, servers and networking equipment such as routers, switches is a plus.
DCIM knowledge and usage (CA DCIM preferred)
Knowledge of TIA-942 standard and MAS TVRA
Ability to multi-task and proficient in Microsoft Office applications; Excel & PowerPoint
Good communication skills
Organized and detail-oriented
Ability to work in a team
Certification
B.S. in Electrical/Mechanical Engineering or a related field is strongly preferred
Additional experience may be substituted in lieu of a degree
Certified Data Centre Professional or Equivalent
Qualifications in ITIL Foundation level at a minimum
Skills
$3,500 a monthJob SummaryDuties and responsibilitiesResponsible for Installation and modification of HVAC ProductsSupport customers for resolving technical issues and troubleshootingResponsible for post-sales tech support , will include in-depth trouble-shooting on 75F hardware & software platforms, Root Cause Analysis reporting, remote installations etc.Responsible for customer and vendor interactions.Responsible for Site Visit and Site CoordinationDiagnose, repair, and maintain air conditioning systems.Liaising with the Support Manager and the client to keep Read more
informed of all developments associated with the projectResponsible for preparing Material purchase request with proper, clear specification & correct quantity.Coordinate and work with procurement team to get the right materials at site in time.Responsibilities and DutiesQualificationsBE/BTech Graduate or equivalent – Electrical/Mechanical. Freshers are preferredStrong understanding of HVAC and Electrical ProductsKnowledge of engineering design principles and standardsExcellent written and oral communication skillsGood Team player and excellent collaboration skillsRequired Experience, Skills and QualificationsWork Experience0 – 2 years' experience in working with HVAC industryExperience in inspecting, servicing, repairing and installing all types of HVAC systemsMust have experience in handling Retrofit ProjectsWorking knowledge of electrical circuits and schematics, MEP, equipment controlsDesign knowledge in Ducting / Chilled Water Piping design, Heat Load Calculation etc.Experience in Material controlling & reconciliationJob Type: Full-timeSalary: $3,500.00 /monthExperience:Engineering: 1 year (Preferred)Location:Singapore (Required)
Skills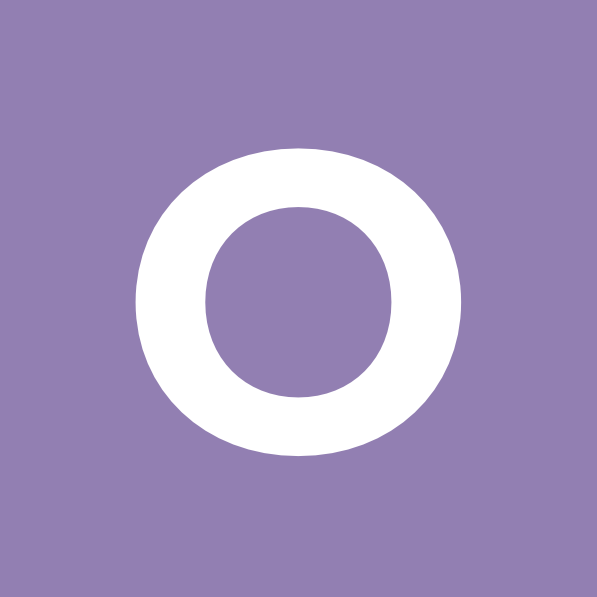 Job Responsibilities: Perform routine maintenance and repairs on machines and HVAC equipment.Maintain factory building fixtures and facilities.Perform routine preventive maintenance to ensure that factory systems operate efficiently.Troubleshoot machine issues and provide repairs.Provide preventive and corrective maintenance of machines.Keep complete and accurate records of the work that is done.Perform ad-hoc duties as assigned.Job Requirements: Higher NITEC in Mechanical / Electrical or equivalent.Experience in machine and building management.Strong technical knowledge for troubleshooting.Team Read more
player, Self-motivated and able to work independently. ____________________________________________________________________________ Interested applicants, please email your updated resume (in word doc format) with a recent passport size photograph, indicating your last drawn and expected salary. **We regret to inform that only shortlisted candidates would be notified. ** EA License. No: 08C4558EAP Reg. No: R1767197
Skills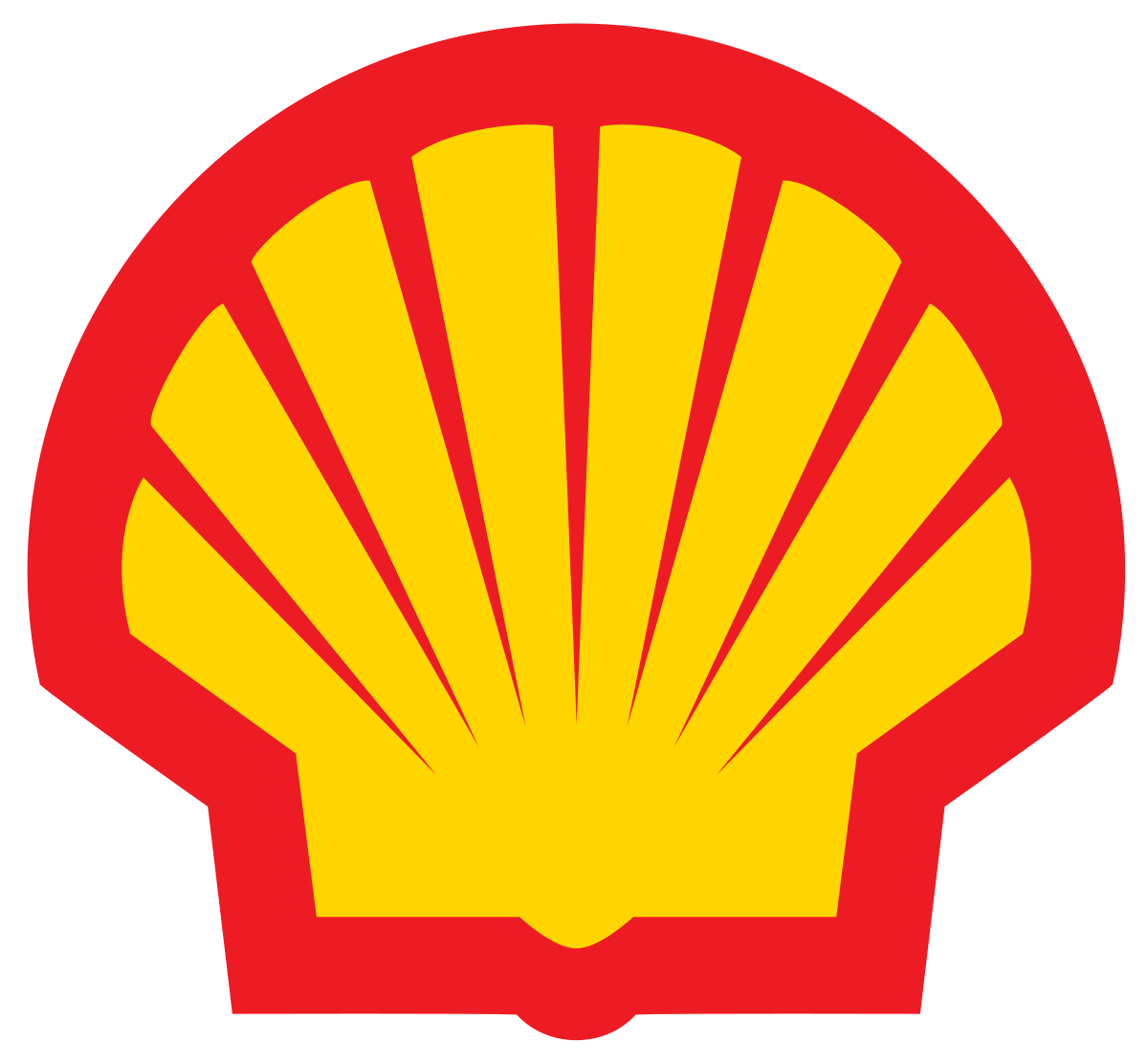 Job DescriptionThe Connected Energy group is an integral part of Shell's global New Energies strategy. Connected Energy's vision is to enable customer choice and empower customers to lead cleaner, more productive, affordable, and more convenient lives by providing market-leading energy solutions. This effort will position Shell to capture value created by the increasingly distributed nature of the electricity grid, the emergence of cost-competitive distributed and digital technologies and Read more
increasing customer choice.The Connected Energy (CE) group is responsible for innovating, developing and delivering a portfolio of new products, services and business models in the Downstream Energy space aiming to meet the ever so complex energy needs of Industrial, Commercial customers and the evolving needs of communities.This activity will support and enhance Shell's current power trading activities and aims to complement the existing sales and origination activities of Shell Energy entities (direct sales to large customers) and their channel partners (indirect sales to residential and SME customers). Today Shell Energy is active in North America (SENA), Europe (SE-EE) and expanding their footprint in Singapore, Philippines, Japan, China, Brazil, India and Australia.Shell is looking for innovative, motivated and experienced professionals ready to contribute to redefining how power and thermal systems will work in the future.As the Solutions Analyst, you will be a key member of the regional Projects Delivery team, providing the techno-economic and financial analysis that underpins the customer value proposition, creates value for Shell and appropriately prices in risks and benefits of the technical solution.The Analyst will work closely with the regional solutions development manager, deal delivery team, internal technical and functional experts, outside technical consultants and EPC partners.The analyst will deliver recommendations for client opportunities in the Commercial, Industrial, Campus and Institutional/public sector projects that improve resiliency, lower energy costs and/or achieve sustainability goals. This position will report to the Head of Projects and Delivery for Connected Energy Asia Pacific, with a dotted line to the Head of Technology and Analytics, working closely with the regional Solutions Development Manager and within Connected Energy for guidance in tool use and analytics work flow.AccountabilitiesWork with Projects Delivery Team to qualify potential opportunities, on basic technical and economic merits, and where projects may not meet standards then challenging the team and proactively recommending appropriate technical choices and/or commercial terms (e.g., price, contract tenor, risk management) to improve attractiveness to client and to Shell.Perform detailed techno-economic analysis and modelling to identify the solution range for an integrated solution, working closely with technical front- end design team, other internal functional expertise, and technical vendors as needed. Help structure design alternatives with technical counterparts, documenting key assumptions around customer energy use cases, regional environmental conditions, energy alternatives, and technical performance which impact the offering.Prepare complex techno-economic models outlining operational and economic characteristics of projects, project risks and customer benefits, to be used for internal capital approvals process as well as client proposals.Own and be accountable for the economic section of design proposal through internal Shell approvals process and client meetings.Present technical and financial solution to both Shell management and client management, as needed. Maintain expert proficiency in the latest Distributed Energy Resource (DER) technologies, including cost and performance attributes; the economics of distributed versus grid energy and trade-offs; and the value chain economics of hydrocarbon versus renewable technologies in the Asia Pacific region. Selectively create internal modelling and optimization tools for techno-economic modelling, but also be familiar with off-the-shelf tools for DER modelling, building sciences, and co-optimization of thermal and electrical systems.Proactively participate in techno-economic 'communities of excellence,' using that forum to share local expertise, modelling tools, advancing knowledge on optimal technology configurations, sharing best practices and competitive knowledge; and developing case studies to advance the business.RequirementsEducation/Required ExperienceUniversity degree in Electrical/Mechanical/Chemical Engineering, Mathematics, Physics or a related field, from an accredited institution.Additional training or specialization in energy systems engineering, energy systems optimization, and engineering economics is a strong plus.At least 10 years of design experience, technical sales or project development in the field of power generation, cogeneration, distributed renewables and energy supply.Demonstrated knowledge of central and distributed generation economics (e.g., solar PV, storage); distributed load control; and grid economics.Strong understanding of regional fuel pricing dynamics and cost build-up to power and/or thermal delivery, and how that impacts LCOE for different distributed technologies.Knowledge of capabilities and economics of 'building sciences' in areas of building automation, smart lighting, HVAC. Proven expertise at using energy models for optimizing distributed energy systems, particularly where there is import/export opportunity to a power grid.Outstanding analytical and quantitative skills to uncover best solutions, challenging initial designs and design assumptions.Innovative thinker, systems and solutions oriented.Self-starter; strong prioritization, communication and organizational skills to accommodate time-sensitive and/or multiple projectsStrong team player, comfortable in uncertain environments with a rapidly changing business dynamic. Special challengesManage multiple interfaces and maintain effective collaboration with internal businesses and functions and external stakeholders and entities. Assist in developing solutions that result in shared value to Shell and customers creating integrated value in other parts of Shell as well as New Energies.As this is an evolving business for Shell, the successful candidate will be able to thrive and contribute in a fast-paced developing business environment.Multiple disciplines (technical, commercial, financial, legal, regulatory, external affairs) will have to be involved to develop and launch feasible options. Additional InformationNew Energies is a newly formed strategic theme and line of business within RDS, focused on delivering one of the key elements of the Shell strategy. New Energies consists of Wind Operations, Wind Business Development (offshore wind), New Fuels (hydrogen, e-mobility, biofuels, GTL Marketing) and Energy Solutions (Energy Access, Connected energy, Consumer Energy). New Energies is an agile, risk-taking and fast-moving environment where everyone is expected to lean in.
Skills Why Join? Are you looking for a challenges & great career opportunities? Want to join the world leader in air conditioning systems, services and solutions. Great Mentorship with excellence training provided Come join us! Job TypePermanent Opening 4 x Service Engineer / Technician (Depend on experience)SalarySalary range from: $1800 to $3500 (Depend on experience and qualification) 1 month AWS + up to 3 months VBWorking HoursFor office hours: Read more
Monday to Friday: 8.30am to 5.30pmLocation:BenoiJOB DESCRIPTIONPerform servicing of chillers & other HVAC equipment Carry out corrective and preventive maintenance for chillers and related equipment Have basic knowledge of overhaul & start up jobs on chillers Liaising with customers to resolve complaints cases Coordination with vendors and contractors in job coordination Assist or involve in schedule planning & prepare reports for management's review Ensure all works carried out in accordance with the specified quality and EHS standardsRequirement:Certificate in Engineering or Air-conditioning or other related field At least 1 year of relevant experience in Chiller Systems/ Air-conditioning Good to have knowledge of troubleshooting of chiller and other air-conditioning systemsInterested candidates, please submit a detailed resume to Anson Koh at [Click Here to Email Your Resume] to apply. "We regret to inform that only shortlisted candidates will be notified" Email Address: [Click Here to Email Your Resume] Koh Kar Fu (Xu Jia Fu) | CEI: R1655013 ScienTec Consulting Pte Ltd (ScienTec Personnel) | EA 11C5781 By submitting any application or resume to us, you will be deemed to have agreed & consented to us collecting, using, retaining & disclosing your personal information to prospective employers for their consideration
Skills Roles & ResponsibilitiesResponsibilities:Handle inbound phone and email enquiriesAttending to customer service hotline and walk-in customer.Assist with customers' issues and provide adviceFollow-up of complain cases promptlyEnsure all standards and procedures are followed and maintainedProvide administration support to sales departmentData entries and report generation.Other duty request by management RequirementsRequirements:GCE 'O'/'N' LevelFluent in English & Chinese verbal & written communication in order to liaise with Chinese speaking associates.Patient and willing to Read more
handle difficult customersEnergetic, self-motivated, responsive and tactfulCustomer-oriented, Responsible, Positive, Pro-active & Committed.PC software skill (such as Microsoft Office)Familiar with Microsoft ExcelTechnical knowledge of HVAC will be an added advantageAble to work under stress to working in a fast-moving environmentLocation: CBDOthers:5-day work weekMobile phone allowanceMedical + DentalEntry Level candidates are welcome to applySalary: $2500-2800 depends on experience + AWSDo provide the following requirements:Current and Expected salaryReasons for leavingDate of availabilityInterested candidates are invited to submit your CV by email to [Click Here to Email Your Resume]We regret only shortlisted candidates will be notified.
Skills Roles & ResponsibilitiesResponsibilities:Responsible for assisting the Department Manager in planning, coordinating & implementing the operational aspect of facility activitiesMaintain all equipment & services of the CompanyPlan & monitor maintenance schedule & execute work ordersSupervise and provide training to the techniciansManage contractors & service providers to carry out facility activitiesParticipation in cross functional, energy conservation & other work improvement activities. RequirementsRequirements:Degree in Building Services Engineering, Mechanical &/or Electrical Engineering Read more
disciplineMinimum 3 years relevant experience in a Manufacturing environment, preferably in chemical industry.Good technical knowledge with hands-on experience in troubleshooting & servicing industrial equipmentSound knowledge in chillers, compressors, cooling towers, HVAC systems.Familiar with Factory Act & Works of Engineering Construction Regulation.Good interpersonal & communication skills.Knowledge of ISO14001 and ISO45001.Self motivated, strong work commitment & able to work under minimum supervisionCandidate will be required to wear jumpsuit and mask as Personal Protective Equipment when necessary.
Skills $1,800 - $2,300 a monthPermanentThe Job Repair, adjust and maintain machinery, building equipment, and systems in the plant such as motors, pumps, valves, hydraulic and pneumatic systems, conveyors, boilers, belts, fans, HVAC units etc.Diagnoses, installs, maintain, and repairs of all production equipmentsAble to use hand tools and testing instruments.Pipefitting along with Welding and FabricationInspects and tests electrical lighting, signal, communication and power circuits.Isolates defects in wiring, switches, motors Read more
and other electrical equipment using testing instruments such as ammeter, ohmmeter, voltmeter, etc.Requirements Two or three year technical diploma or ITE with equivalent technical field experience of 3-5 years in an Industrial Maintenance setting with the ability to demonstrate proficiency in electrical mechanical work.Experience and ability to work in a fast-paced manufacturing environment.A thorough knowledge of electrical/ mechanical components and equipments.Willing to work any shift patternInterested applicants, please send your resume stating your current, expected salary and reasons for leaving each company.May GohVision ManpowerR1100394/ 02C5351Job Types: Full-time, PermanentSalary: $1,800.00 to $2,300.00 /monthLocation:Singapore (Required)
Skills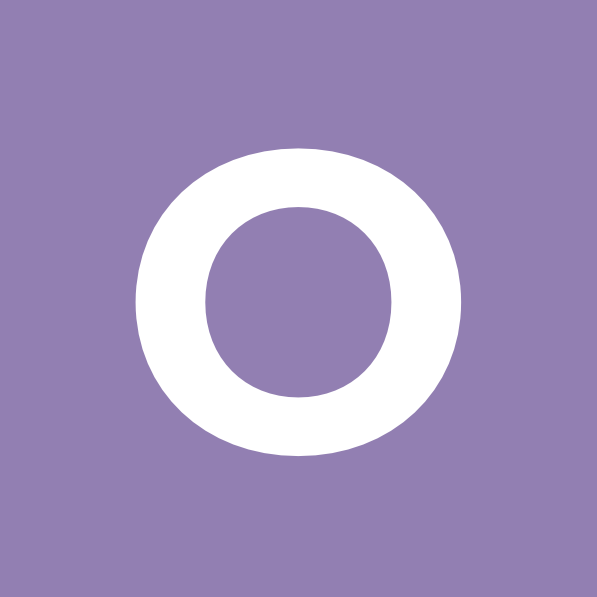 Roles & ResponsibilitiesDesigns, plans, and handles testing, commissioning, software programming and supervision on site for BMS on project plan, specifications, and contract documents.Analyses plans, specifications, and contract to determine project requirements.Prepares submittals containing schematics, descriptions and technical literature as required.Prepares engineering reportsPerform testing & commissioning of BMS.HVAC experience and sequence of preparation for BMSExperience in BMS technical submittals preparation, method of statement, compliance statement and OMM.Experience in IO Read more
point schedules, assignments and materials selection with value engineeringWith logical knowledge in ACMV & HVAC system control logic.Knowledgeable in Lighting Management System (LMS) will be an added advantageOverall Job Objectives:To be able to handle and handover the Building Management System (BMS) smoothly on projects relationRequirementsMinimum 3-5 years of software programming experience in building automation worksMinimum Diploma in Electronic Engineering or equivalentProficient in programming softwareShould possess the following traits. (Driven to success, self-starter, Smart and decisive and able to work late or on weekends should be required, team player with great passion and dream of being the best programmer.Applicants should possess good communication, writing and interpersonal skills
Skills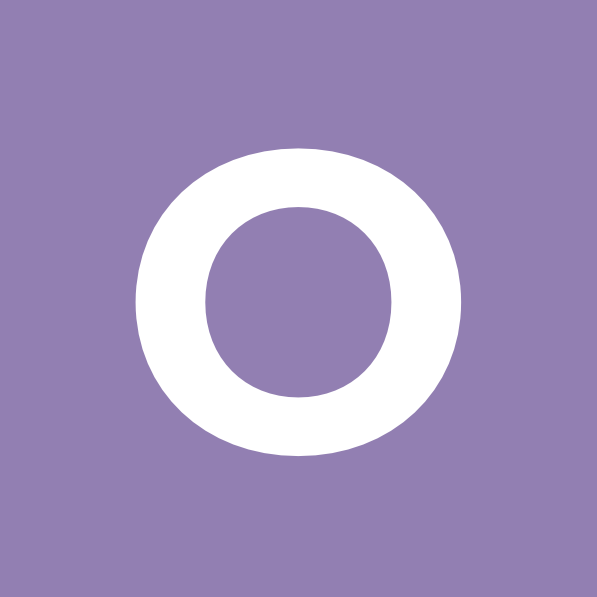 JOB SCOPE   Summary of Job Responsibilities Assist the Supervisor/ Manager / Assistant Manager in managing and maintaining one or more of the functional areas within Facilities Department supporting the operations and functioning of Hotels and F&B; Casino Operations; MICE, Retails and attractions supports; Service Requests Team; Capital and A&A work projects management; WSH and Fire Safety management; Facilities mechanical, electrical and plumbing systems maintenance; HVAC and Read more
CCMS operations and maintenance; Elevators and Escalators operations and maintenance; and/or Energy and Utilities Management.    Job Responsibilities Conduct on-site checks and repairs Ensure quality works are be carried out on time schedule Perform ad-hoc tasks as required, including assisting other facilities department team members Job may include moving stock inventory check To perform all duties in accordance with MBS policies and within the realm of the MBS Company vision, mission and values Enforce all safety programs and training with regards to WSH Provides input into the research, development, evaluation and implementation of new products, services, technology and processes to ensure MBS competitive position and in anticipation of changing customer needs within the dynamic hospitality and gaming environment JOB REQUIREMENTS Education & Certification Relevant Employment Certificate or Work Testimony At least High School or equivalent, diplomas are an advantage. Candidates with less qualifications but more years of working experience can be considered for the position of Technician. Have a basic command of English Meet the attendance guidelines of the job and adhere to Departmental and Company policies Have a well-groomed, professional appearance Be able to perform physical and mental duties of Team Members Experience At least three to five years of solid hands-on practical working in any Integrated Resorts, Hotels, Conference and Exhibition Center and/or Shopping Mall providing Customers Service, Operations supports, and maintenance of plant and systems. Sound working knowledge on CRA compliance requirements. Understanding of local regulations, standards and ordinances on operations and maintenance of electrical installation, mechanical systems, vertical transportation systems, fire protection and life safety systems, and pools maintenance.  Knowledge on renovation practices in terms of seeking approval and submission procedures to all government agencies and authorities. Have an intimate knowledge of all major systems; their operation and potential weaknesses Preferably experience working outdoors and be exposed to various environmental factors such as, but not limited to fatigue, noise, dust, and be able to access all areas of the property including those at height Competencies Possess good communication and interpersonal skills, with an eye for detail Get along with fellow Team Members and work as a team Must be able to cope and perform in fast phase repairing environment in different shifts Can work with minimum supervision and at times independently, as well as under pressure. Be willing to work any day of the week and any shift, long hours when necessary Meet the attendance guidelines of the job and adhere to Departmental and Company policies Have a well-groomed, professional appearance Be able to perform physical and mental duties of Team Members Withstand various activities such as frequent walking, sitting for long periods or prolonged standing, stretching, bending and kneeling without restriction Able to address and pronounce guests by name accurately 
Skills