Sign in or register for a JobTech account.
Jobs that require

ifrs

skill

Duties and responsibilities
Accounting services including reconciliation, cash flow, month/year end closing and year-end audit schedules for clients.
Preparation of financial reports in compliance with Financial Reporting Standards and tax (If required)
Able to work in teams and support the Manager in meeting targets.
Attend and facilitate (as appropriate) all status meetings, client meetings and client calls.
Able to communicate effectively with departments and clients to ensure a timely completion of work.
Other ad-hoc duties or assignments
Requirements
Degree in Accountancy/ACCA/CPA/CA or equivalent
Minimum 3 years of accounting experience, including experience in the related fields.
Meticulous, Good analytical skills.
Able to work under pressure and tight deadline.
IT Savvy and knowledge of accounting software required.
Can work independently with minimum supervision
Results driven!
Skills Responsibilities:Prepare compilation of financial statement for various industries in accordance with SFRS/IFRS.Prepare consolidated accounts.Familiar with regulatory and reporting requirements.Ensure the drafting of unaudited / mock financial statements and departmental reports are completed on a timely basis.Review and check junior team members' work to ensure accuracy and completeness in their work.Assist in any other assignment or special projects as required.Requirements:Diploma in Accountancy or Degree in Accounting.At least 4 to Read more
5 years of experience as an auditor in a public accounting firm.Qualified or interested candidates, kindly apply in through emailing your CV to us at: bizhub.jobs3(at)gmail.comTo facilitate faster application processing, please utilize the email stated and not Apply Now or Send Email links in this website.We regret that only shortlisted candidates would be notified.Bizhub Asia Pte Ltdwww.bizhubasia.comEA No. 08C2822
Skills
At ACRA, we make Singapore a trusted and best place for business. Our people are proactive and self-starters, empowered to create value and grow their careers in an environment that fosters trust and respect. Join us to make a difference! Job ResponsibilitiesAs a member of the Financial Reporting Surveillance Department, your responsibilities include the following:Investigate potential non-compliance with accounting standards in the financial statements of listed companies:Monitor news Read more
relating to or announcements of listed companies;Perform desktop review of selected financial statements and announcements;Together with more experienced officer, identify potential material non-compliance with the Singapore Financial Reporting Standards (SFRS) and the Companies Act;Conduct meetings with directors of listed companies to discuss concerns;Draft enquiry letters to directors to gather the fact pattern and supporting documents;Assess directors' responses and supporting documents. Evaluate and form a view on whether there is a material non-compliance with accounting standards;Prepare documents and moderate discussion by accounting panel(s), comprising highly experienced practitioners, directors and other stakeholders in Singapore on the non-compliance(s) with accounting standards;For valuation related issues, prepare documents and moderate discussion by a valuation panel, comprising highly experienced valuers in Singapore; Where needed, take statements of directors, CFOs and audit partners for investigation purposes;Coordinate enforcement action or collaborate with other agencies for joint investigations.Develop policies and work with stakeholders to improve the quality of financial reporting in Singapore:Monitor accounting and related regulatory developments globally and consider their impact to Singapore;Drive or provide inputs on proposed changes to financial reporting and audit requirements in Companies Act, Listing Rules and other regulations;Work with stakeholders to assist company directors in discharging their financial reporting related duties and improve the quality of financial reporting;Analyse common non-compliances with accounting standards and assess how to address them more effectively in the eco-system.Adopt design thinking, data analytics and leverage on technology (e.g. robotic process automation) to continually improve risk-based selection and streamline our work processes. Training and support will be provided.Job RequirementsHave the passion to improve the quality of financial reporting in Singapore.Professional training in Accountancy.Minimum 5 years of experience dealing with accounting, special audit work, valuation or investigation. Forensic experience will be an added advantage.Good knowledge of accounting standards and if not available, keen to acquire it. Training and support will be provided.Have an eye for detail, as well as a questioning and analytical mind.Strong written and communication skills.We regret to inform that only shortlisted candidates will be notified.
Skills
Business Controller with IT software MNCProven track record as Finance Business Partner and strong stakeholder managementExperience in the software industryExtensive experience with OracleOur client is a well established IT service MNC. In this role, you will support the Reg FC/FD in on-going modelling and analysis business performance, reporting, budgeting & forecasting. The position requires not only the collection of data but more importantly financial support through the interpretation Read more
and analysis of the trends and interrelationships that allow informed business decisions to be made. You will support your Director in all aspects of Finance and Accounting within APAC and be a strong business partner to the various business leaders within Asia sub region and the leader of all aspects of the entity accounting and finance organization. Responsibilities and AccountabilitiesPrepare scorecard on a monthly basis, including actuals review and rolling forecast.Prepare analysis on project profitability and capacity planning to enable decision-making or help understand business drivers.Assist Controller/ Director in cash collection process, ensuring cash collection is maximised and risk minimised. Support regional controllers on project accounting, forecasting and preparation of project control packSupport financial controller on Internal Project Reviews ensure relevant financial/business issues are actioned.Assist delivery controller in maintaining process for reviewing Time and materials projectsAssist Delivery Controller/Director APA in adhoc analysisCollaborate with internal and external auditors to ensure proper compliance with all regulationsMaintain Hyperion DatabaseUpload forecast in Oracle, or ensure journal entries are done on timeConsolidate and provide analysis on the balance sheet for Asia PacificPrepare BV sheets for license and servicesReview net working capital by customerImprove processes and financial modellingAs part of a dynamic mgt team, you will supervise or interact with senior operational management, corporate finance, country controllers, finance & accounting staff, business leaders, internal and external audit, and external professional advisors to ensure the organization is optimal in its compliance, reporting and financial management.Support the country and regional business heads in meeting their goals and targets whilst remaining within the Groups tolerance for risk and Company's policy and guideline.Lead and inspire the finance department (include the shared service team) of Asia subregion.Ensure compliance to group internal controls and financial policies.Ensure compliance to all internal reporting requirements and timeline, i.e. monthly scorecards (variance analysis), monthly forecast reviews and annual budget.Ensure compliance to statutory reporting requirements and timeline within Asia, inclusive of tax reporting in accordance to the local tax authority in the respective jurisdiction. A good understanding and appreciation of regional, local and cross border taxation is a must. Improve visibility and demonstrate the importance of finance within the sub-region as Finance Business PartnerLead and coach local finance team, shared services team in iFRS and reporting standards.Project lead or participate in ad-hoc projects as required by region or group finance. Such as Integration of acquired business, process improvements and efficiencies.Consolidate the results for Asia Pacific and variance analysis.Skills and QualificationsQualified Accountant / MBA equivalent with 10+ years post-qualified experience in Finance/Control/Accounting.Possess at least a Bachelor of Accountancy (Finance, Business Administration).Possess strong business acumenProven track record in Finance Business Partnering and stakeholder managementExperience in strategic decision supportExperience in the IT software industry highly preferredExtensive experience with Oracle preferredIFRS Gaap Knowledge especially relating to IT industryIn depth understanding of Finance and Business Control requirements in an IT/Software Business Environment.Advance knowledge of MS Office suite of application (Excel, Access, ...) and advance knowledge of Oracle 11iAbility to work and succeed in multi-cultural environment.Able to articulate complex business / financial concepts in a clear and coherent wayAbility to drive positive business outcomes to meet targetsStrong stakeholder managementInspire others by their behaviour and strategic visionAssertive with a strong and outspoken personalityCapacity to work independently on own initiativeStress resistant, team-player, proactive, results-orientedTo apply, pl send your cv in word doc to (email) . Pl also include details on your current salary, expected salary and notice period in your cv.We regret to inform that only shortlisted candidates will be notified.Posted by:CAP Consulting (EA license: 14C7175)Caroline Poh (EA Registration: R1105649)
Skills Outstanding career growth & development opportunitiesCompetitive remuneration packageImmediate vacancy / short noticeResponsibilities:Responsible for the full set of accountsPreparing consolidation accounts for the GroupPreparation of management reportsInvolve in group reporting such as quarterly and yearly announcement and prepare Annual ReportAssists FC in finance, compliance and internal control matters, as well as financial due diligence for mergers and acquisitionsLiaising with auditors, tax consultants, corporate secretary to ensure compliance of entity Read more
with regulationsAnnual budgeting exerciseGST reportingCorporate tax filingSupporting FC with ad-hoc projectsRequirement:Degree in Accountancy, ACCA or equivalentMinimum 3 years' experience in audit fieldProficient in Microsoft OfficeAble to travel overseasPast experience in dealing PRC entities is preferGood knowledge on FRS and consolidationGood interpersonal skill, strong analytical and report writing skills and proactiveKindly include below in your resume:AvailabilityCurrent payExpected payReason for leavingWe regret that only shortlisted candidates will be notified.Job Type: Full-timeExperience:studied in Singapore: 5 years (Required)working in audit field within Singapore: 3 years (Required)Location:Singapore (Required)
Skills Roles & ResponsibilitiesThe Acquisitions, Investments and Financial Advisory ("AIFA") team is a fast-paced group that is closely involved in major transactions and strategic initiatives undertaken by the ENGIE group in Asia Pacific. As an integral part of this team, the AIFA Junior Financial Advisor is responsible for supporting the valuation and risk analysis of new projects (including developing financial models) and for supporting the structuring and execution of Read more
M&A and project financing transactions.StrategicAssist in the origination, structuring, negotiation and execution of financing documents (internal or project finance) for medium to large size transactions, in accordance with best project finance practices of the ENGIE Group.Develop financial models to support investment decisions, following group guidelines. Maintain responsibility for the accuracy and correct incorporation of relevant inputs to such models. Propose and implement relevant sensitivity analysis for investment files.OperationalManage internal approvals process for new economic commitments and associated financing arrangements.Carries out other duties as assigned.OrganisationalContribute to financial Due Diligence on M&A opportunities, including coordination of external financial advisors.Proactively share knowledge with the AIFA network, suggest and implement improvements to methodology and tools.Planning & Delivery of WorkEnsure compliance with investment guidelines and methodology, including adherence to global Group valuation methologies.Decision MakingAnalyze, evaluate and recommend financing options and proposals as they relate to a business development project or other funding needs. Participation in the selection of funding sources / institutions.Assist the business development decision making process, identifying key financial indicators to be applied and monitored for investment decisions.Stakeholder EngagementsDevelop relationship with multilateral agencies (MLAs), export credit agencies (ECAs), development financial institutions (DFIs) active in the region as well as with international commercial banks. Leverage bank relationship to keep a market watchAdvise internal stakeholders in understanding appropriate risk allocation, bankability of terms and conditions of various project contracts and provide general structuring advice and optimization of returns throughout the business development process. RequirementsMajor in Engineering, Finance or Economics.Professional qualification such as CFA, CIMA, ACA, ACCA, or MBA is a plus.Minimum 5 years of Professional experience2-3 years of relevant experience either in leading Audit Cabinet or in a Project Finance, M&A or Corporate development environment at an investment bank, private equity fund or Corporation in the Power or Infrastructure Sector.Experience in the field of Energy Services activities and in financing of gas-fired, wind and solar power generation projects is a plus.Good understanding of financial, accounting and tax concepts (CAPM, IFRS, financial statements analysis, etc.).Good understanding of typical Independent Power Producer (IPP) contractual and commercial structure.Ability to manage multiple parties including banks, consultants, lawyers as well as internal stakeholders (management, business development, legal, technical, insurance, tax and accounting) to bring transactions to conclusion in a challenging environment.Fluent spoken and written English is mandatory.French is a valuable asset.Frequent regional and international travel.Proven flexible team player who works well with others, open to cultural diversity.Self-motivated, problem solving, strong personality and leadership, common sense, sense of humour.Ability to multitask and to work effectively under pressure.Outstanding analytical and quantitative skills, including ability to develop and maintain and use detailed, excel based, financial models.Ability to prioritize, distinguish the essential from the accessory, manage complexity.Presence and interpersonal credibility to represent the company with key financial stakeholders, banks, financial institutions, government agencies / departments and partners.Perfect compliance with health & safety and ethical guidelines.
Skills

Roles & ResponsibilitiesPlan, perform and complete external audits as in-charge accountant for a portfolio of diversified audit clients in accordance with Singapore Auditing Standards and Singapore Financial Reporting Standards.Evaluate clients' internal control systems to identify control weaknesses and recommend practical improvements to improve internal controls.Compilation of unaudited financial statements in accordance with SFRSAd-hoc duties as assigned.RequirementsCandidates should be professionally qualified with ACCA or equivalent, or with a university Read more
degree or polytechnic diploma in accounting.At least 3 years of relevant working experience in audit.Proactive, committed and able to work independently under pressure.Candidates must have good written and verbal communication skills and sound IT competence.We offer a professional work environment, a competitive remuneration package and provide opportunities for career development and advancement.Interested candidates, please apply in confidence with full particulars, photo and expected salary to our HR Manager.
Skills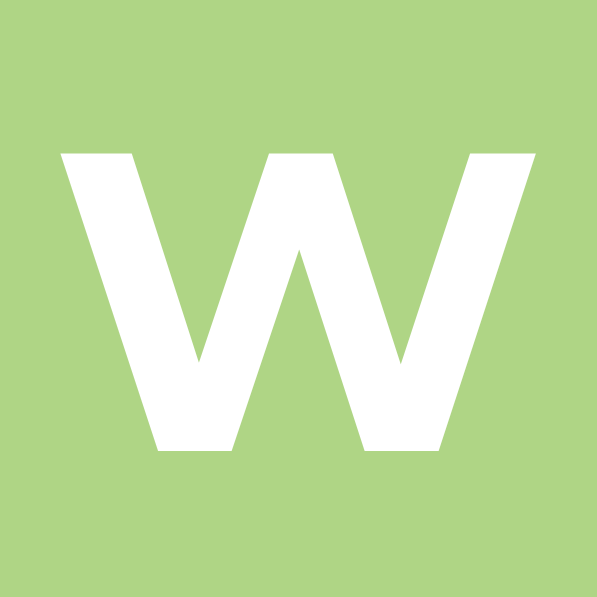 Roles & ResponsibilitiesPrepare monthly consolidation results and all related schedules.Consolidation and submission of Cashflow projection.Prepare and compile management report and financial slides for monthly management and Exco meeting.Liaise with auditors for Group's year end audit.Prepare and review supporting schedules for variance analysis for monthly and quarterly reporting.Ad hoc matters arising from management or from HQ office. RequirementsDegree in Accounting / Finance / ACCA or relevant professional accounting qualification.Good Read more
knowledge in Financial Reporting Standards (FRS) and Consolidation.With at least 3 years working experience in Audit / Commerical Accounts.
Skills
Roles & ResponsibilitiesEnsure all transaction are accounted for in accordance with FRS.Responsible for the month-end close process including journal entry preparations (e.g. accruals, prepaid and reclassification, etc.), balance sheet account reconciliations, and analytics.Responsible for project accounting and project costing analysis.Ensure accurate and appropriate recording and analysis of revenues and expenses.Responsible for inventory and fixed asset management.Support in preparation of tax schedules for tax filing.Prepare monthly cashflow forecast report.Ensure Read more
all financial reporting deadlines are met and accurate and timely monthly, quarterly and year end close.Ensure financial records are maintained in compliance with accepted policies and procedures.Compile and analyse financial information to prepare financial statement including monthly and annually.Responsible for annual statutory audit preparation of annual accounts, financial statement/reports and taxation for compliance with local government regulations.Prepare and maintain subsidiary company accounts.Perform all other duties assigned and required.RequirementsMinimum 2 to 5 years of experience in General Accounting roles which include handling full sets of accounts, forecast, review and analysis of financial information and cash management, etc.Preferably with 2 years auditing experience and taxation.Knowledge and experience with reporting requirement of the local Companies Act.Bachelor's degree in Accounting/Finance knowledge.Proficiency in accounting systems, preferably Microsoft Dynamic.Proficiency in Microsoft Excel, Word and advanced level Excel.Resourceful and able to work independently in a fast-paces environment (including willing to work some longer hours during peak periods)Possess strong knowledge in FRS, taxation, organizational, analytical, good interpersonal skills, independent and team player.Strong business acumen and logical problem solver.Strong Written and verbal communication skills, excellent interpersonal skills and an ability to work with diverse groups of people.Can do and pro-active attitude.
Skills Responsibilities:Prepare compilation of financial statement for various industries in accordance with SFRS/IFRS.Prepare consolidated accounts.Familiar with regulatory and reporting requirements.Ensure the drafting of unaudited / mock financial statements and departmental reports are completed on a timely basis.Review and check junior team members' work to ensure accuracy and completeness in their work.Assist in any other assignment or special projects as required.Requirements:Diploma in Accountancy or Degree in Accounting.At least 4 to Read more
5 years of experience as an auditor in a public accounting firm.Qualified or interested candidates, kindly apply in through emailing your CV to us at: bizhub.jobs3(at)gmail.comTo facilitate faster application processing, please utilize the email stated and not Apply Now or Send Email links in this website.We regret that only shortlisted candidates would be notified.Bizhub Asia Pte Ltdwww.bizhubasia.comEA No. 08C2822
Skills