Sign in or register for a JobTech account.
Jobs that require

ifrs

skill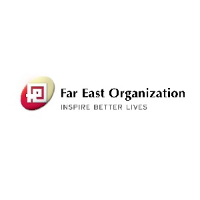 Responsibilities  Perform a variety of accounting activities in accordance with accounting principles and standards and ensure compliance with all relevant regulations, laws and reporting requirements Prepare journal entries with supporting workings, and maintain a complete and accurate general ledger in accordance with accounting principles and IFRS Prepare balance sheet account schedules and monitor for resolution and clearance of balance Create and maintain documentation of standard operating Read more
procedures, workflows and accounting policies Assist in any ad-hoc assignment, analysis, project and reporting Requirements  Degree in Accountancy, ACCA or equivalent qualification Minimum 3 years of relevant working experience Audit experience preferred Familar with Singapore Financial Reporting Standards Good Communication (verbal and written) and interpersonal skills Meticulous, pro-active and diligent Proficient in Microsoft Excel
Skills Roles & ResponsibilitiesThe candidate will oversee the revenue and direct cost accounting for Mobile products (both Post-Paid and Pre-paid).He or she will supervise 2 staff; and also, be involved in IFRS 15 accounting.In addition, he/she will also be playing an active role in performing UAT for new product launches and systems.Responsibilities:Revenue and direct cost accounting• Review and ensure revenue and direct cost are recognized in accordance with accounting Read more
standards• Execute revenue related monthly closing activities and reconciliations and ensure proper and timely recording and accounting of revenue and its direct cost• Ensure accurate and timely delivery of monthly, quarterly and annual financial reports, including the analysis and commentary on major variances• Work with Product, Billing and IS teams on new product launch to ensure systems and processes are properly set up before its launch to ensure accurate revenue accounting. This includes setting of test scenarios, performing user acceptance test and updating of standard operating procedures• Prepare accounting treatment and process papers to support revenue or cost recognition• Provide monthly audit schedules and assist in internal and external audit requests• Assist in projects assignedRequirements• Bachelor's degree in accountancy or equivalent with 5-6 years' experience in audit and accounting• Strong working knowledge of IFRS accounting and its application• Preferably with product and telecommunications revenue accounting working experience• Preferably proficient in ERP software (such as SAP), Excel and SQL skills.• Self-motivated, inquisitive and resourceful.• Able to manage multiple tasks under pressure and meet tight deadlines.• Team player with confidence and maturity to work effectively with different levels in the organization.* We regret that only shortlisted candidates will be notified.
Skills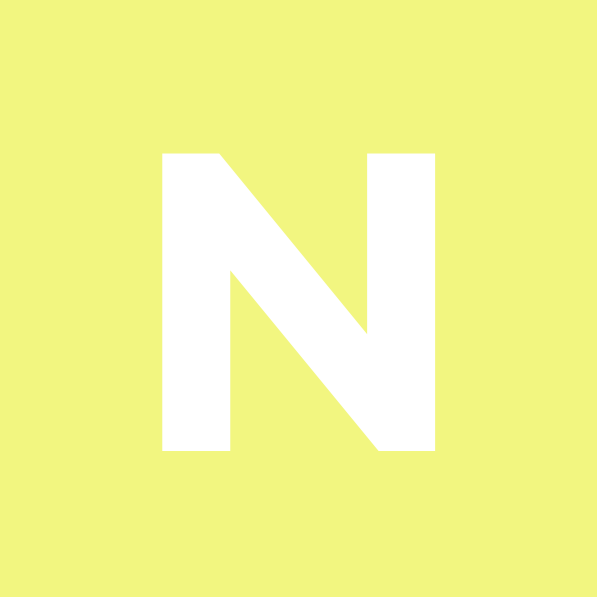 The Job: Supervisory / ManagementSupervise a team of subordinates (AP/FA/GL) to run the financial functions of the Club including liaising with other departments where necessary for effective performance of duties Identify critical success factor of subordinates and set KPIs for performance measurementGeneral Accounting/ ReportingResponsible for month-end closing & coordinate yearly financial closing Prepare monthly financial progress report, annual budget & analysis for management use Direct and ensure that Read more
the classification of the expenditure (operating, capital or non-recurring), the budget amount (if any) and the amount to be charged are accurate and complete Reconcile, analyze, and prepare journal entries (AP/FA/GL), including checking the accuracy of trail balance, P&L report before preparation of monthly management report Review all transactions processed by Accounts Officer before posting to Ledgers for Accounts Payables, fixed assets and General Ledger etc Ensure the accuracy and completeness of all prepayment, accruals, provisions, liabilities and assets are taken up in the books (from FA/AP/GL) Ensure timely and accurate submission of statutory required filings including GST filing of NSRCC to IRAS etc Update of monthly membership entrance fees received in advance and preparation of monthly entrance fees amortization revenue Update of financial statements, notes to accounts and cash flow statement to external auditors Responsible for financial year-end audit e.g. preparing confirmations, answering of queries and preparation of audit schedules Oversee the bi-annually fixed assets audit and review of fixed asset audit findings for investigation Prepare quarterly SAFRA Management Reports and update approval papers for adoption of accounts, GC, BOD and BOG meetings Update Powerpoint slides for GC, SAFRA MC, BOD and BOG meeting Update monthly utilization rates for facilities and membership data Prepare annual club comparison analysis Assist Manager (Finance & Admin) in updating Managers' KPI bi-annually Prepare MINDEF Grant claims and reconcile redevelopment cost Assume ad-hoc projects as assigned from time to time by Senior Manager (Finance & Admin) if any.BudgetingConsolidate inputs submitted by all divisions to the budget system and output to reports for annual budgeting review exercise after cost allocation basis Import new FY budget to all relevant financial modules.Treasury/ Cash ManagementMonitor to ensure operating bank account has sufficient funds for disbursements Liaise with banks on rates and arrange fund transfer for new placement or renewal of fixed deposit upon maturity with proper documentation and approval Conduct price valuation of bond investment at financial year endPolicy Formulation/Internal ControlEnsure accounting policies and procedures comply with FRS and corporate governance Assist Senior Manager (Finance & Admin) to plan and conduct Fixed Assets audit and any other ad hoc internal audit if necessaryRequirements:Degree in Accountancy / ACCA or equivalent with 3 to 5 years of relevant working experience Knowledge of Microsoft Powerpoint and advanced features of Microsoft Excel and is a must Ethical, meticulous, possess an eye for detail, a good analytical mind, and good interpersonal skillsAdditional Information:5-day work week Working hours: 8:15 am to 5:30 pm OR 8:45 am to 6:00 pm Staff transport provided at Tanah Merah MRT stationAttractive Employee Benefits*Annual and medical leave Annual Wage Supplement (13th month bonus) Variable bonus Subsidies for medical, dental & holiday Medical and group insurance coverage Perfect Medical / Long Service Award Birthday voucher Corporate rate for selected tourist attraction Privileged rates for usage of Club facilities*Terms & conditions apply. We regret that only shortlisted candidates will be notified.
Skills Roles & ResponsibilitiesHandles full sets of accountsPerform month end closing/consolidation/intercompany/reconciliation/preparation of annual and monthly financial statements/audit schedules/management accounts/handle year-end Audit and tax compliance matters.Liaise with Auditor & Tax Agent.Preparation of monthly consolidated accounts, quarterly and year end results announcement to SGX-ST and ensure compliance with Singapore FRS and other statutory requirementsBe responsible for any other duties being assigned by the SuperiorRequirementsMinimum Diploma in accountingFamiliar with Project AccountingExperience in Read more
handling full set of booksMinimum of2 or 3 years of relevant experience
Skills Roles & ResponsibilitiesPrepare monthly accounts.Prepare financial budgets and project costing.Ensure compliance of FRS and statutory requirements.Work closely with HQ on all financial matters.Handle year-end audit and tax matters.Liaise with auditors, bankers and tax consultants. RequirementsDegree in Accountancy or completed ACCA level 3, with minimum 3 years experience in similar capacity.Experience and knowledge in Accpac preferred.Team player with strong communication and supervisory skills.Ability to work under tight deadlines.Effectively bilingual
Skills Roles & ResponsibilitiesMy client is a leading giant focused in Industrial Real Estate with more than USD 80 Billion in AUM.They are looking for a Head of Finance in Singapore that will provide leadership and also responsible for accounting, financial reporting, cash management, assistance with tax planning and compliance, budgeting and forecasting.Job ResponsibilitiesManage a regional team in the APAC region on Finance and Accounting mattersTimely preparation of financial Read more
information for local financial statements, tax returns and regulatory reports (IFRS and SFRS)Monthly and quarterly financial reporting US accounting team under US-GAAPHandle cash management; including timely execution of payments, bank account maintenance, cash planning, etc.; in close cooperation with the global cash management departmentMaintaining a system of internal controls, contributing to and initiation of tax planning and tax structuring where required to optimize the company's policies; in close cooperation with the global tax departmentProviding financial expertise in transactions, structuring, debt raising and equity raisingSupporting Fund Management and other departments through preparation and/or review of analyses, financial projections and proforma statements for transactions including, acquisition, disposition, recapitalization, restructuring, debt issuance and ongoing operational activityActing as a member of management in all aspects; including stimulating a collaborative environment, driving for continuous improvements, ensuring open communication lines to other departments and regions and communicating the company's decisions, vision and strategy to the teamRequirements/QualificationsCPA, Chartered Accountant or equivalent; At least 10 years of accounting and financial management experience, with minimum 5 years cross-regional fund accounting and financial management experience; preferably in the real estate sector.Strategically focused with familiarity in China private equity real estate fundProven leadership skill in managing and growing a team is a must. Very strong interpersonal skill is required to manage the workstream across regions and to operate in a matrix organization.Strong understanding and experience with international consolidations and accounting, fund reporting, tax, treasury and cash managementStrong computer skills (MSOffice suite and ERP systems) Requirements**Apply here**https://www.bluechipcareers-asia.com/jobDetails/4623/apac-head-of-financeFor more Banking and Finance Jobs visit us at:https://www.bluechipcareers-asia.com
Skills

Job Description Gather requirements and perform gap analysis Write functional specifications and follow Sure Step methodology Assist with data migration and testing Provide excellent customer interface skills Successful implementation of practical business solutions using industry best practices Facilitate the implementation and support of Dynamics AX Finance modules Design, configuration and testing of core Dynamics AX Finance modules Work with customer to understand their business requirements and conduct gap Read more
analysis Convert requirements to functional specs and functional design documents Job Requirements Microsoft Dynamics AX 2012 knowledge and experience of 8-10 years. Exposure on MSD AX 3.0 – Financial (GL, AR, AP, FA, Bank) Exposure on MSD AX 4.0 SP1 – Financial (GL, AR, AP, FA, Bank). Dynamics AX Implementation more than 6. Projects Exposure on MSD AX 2009 – Financial (GL, AR, AP, FA, Bank and Expenses Management) Exposure on MSD AX 2012 – Financial (GL, AR, AP, FA, Bank, Procurement and Sourcing, Sales and Marketing) Strong background in ERP concepts, especially in financial management and cost accounting Proficient in IFRS and Local GAAP Accounting practices Experience in writing functional specs Experience in training, testing and troubleshooting Consulting and/or customer-facing experience Working knowledge of industry specific best practicesEducation : Bachalor degree in IT/Computer Science. EA License No. - 14C6941
Skills Functional area: Group Retail Shared ServicesEmployment type: Full-timeJob Type: PermanentThe role is based in Singapore and will report to the Head of Modeling, who in turn reports to the Head of Group Risk and Decision Management. The position is a junior team member in the modeling team. He/she is responsible for developing, implementing, validating and monitoring risk scorecards, IFRS9 and Basel II models, as well as overall risk Read more
management of PFS portfolios. Whilst the role's focus is on PFS credit risk as well as retail Marketing Analytics. The candidate will be responsible for the following areas of consumer banking portfolios in Singapore, Malaysia, Thailand and Indonesia.Responsibilities:Develop, maintain and enhance existing IFRS9 models for group retail covering PFS, Business Banking and private banking to support finance to roll out the deployment across the region.Develop, maintain and enhance existing Basel II models and retail risk scorecards (application, behavioural, etc) to support credit risk and performance management of the retail banking businessConduct regular and ad-hoc validation of scorecard performance, IFRS9, Basel II PD, LGD and EAD models, as well as portfolio stress testingGenerate, analyse and monitor portfolio risk and capital reports, scorecard performance report and booking profile. Provide ad-hoc credit risk analyses to business managers, senior management, regulators and other key stakeholdersDevelop and maintain IFRS9, Basel II, scoring and other credit risk related documentation, policies and proceduresImplement IFRS9, Basel II and scorecards models, manage the scoring and capital computation engines and analytics datamart, conduct UAT and support overall deployment of modelsWork with UOB Group Risk Management on group-wide programmes, such as Economic Capital model, ICAAP framework, stress testing and other initiativesConduct periodic training and research and development of new models, methodologies and model applicationsSupport UOB regional offices in IFRS9, Basel II and scorecard development and other required effortsRequirementsUndergraduate degree in a quantitative programme, such as Statistics, Mathematics, Actuarial Science, Financial Engineering, etc. Business, Finance and Economics degrees with a strong quantitative focus and highly relevant working experience will be considered. Post graduate degree is an added advantage>3 years of working experience in credit risk modeling and management, preferably in a retail banking environment. Consulting and risk vendor experiences will also be consideredStrong PC skills: SAS - Programming, Enterprise Guide, Enterprise Miner; SQL / AS400 query and database familiarity; MS Office applications, including advanced spreadsheet and VBA. Knowledge of Fermat Basel solution is a plusAnalytical mind with sound business insight, excellent communicator (verbal and written), highly meticulous, and self-motivatedSelf starter, flexible with a proven ability to work well in teams, as well as being able to function with minimal supervision. People management experience is a plusMaturity that will enable the candidate to be a credible counterpart to business managers, and the ability to develop on-going 'trusted advisor' relationships based on the ability to understand, analyse, discuss and address key business challenges raised
Skills Functional area: Group Retail Shared ServicesEmployment type: Full-timeJob Type: PermanentThe role is based in Singapore and will report to the Head of Modeling, who in turn reports to the Head of Group Risk and Decision Management. The position is a junior team member in the modeling team. He/she is responsible for developing, implementing, validating and monitoring risk scorecards, IFRS9 and Basel II models, as well as overall risk Read more
management of PFS portfolios. Whilst the role's focus is on PFS credit risk as well as retail Marketing Analytics. The candidate will be responsible for the following areas of consumer banking portfolios in Singapore, Malaysia, Thailand and Indonesia.Responsibilities:Develop, maintain and enhance existing IFRS9 models for group retail covering PFS, Business Banking and private banking to support finance to roll out the deployment across the region. Develop, maintain and enhance existing Basel II models and retail risk scorecards (application, behavioural, etc) to support credit risk and performance management of the retail banking business Conduct regular and ad-hoc validation of scorecard performance, IFRS9, Basel II PD, LGD and EAD models, as well as portfolio stress testing Generate, analyse and monitor portfolio risk and capital reports, scorecard performance report and booking profile. Provide ad-hoc credit risk analyses to business managers, senior management, regulators and other key stakeholders Develop and maintain IFRS9, Basel II, scoring and other credit risk related documentation, policies and procedures Implement IFRS9, Basel II and scorecards models, manage the scoring and capital computation engines and analytics datamart, conduct UAT and support overall deployment of models Work with UOB Group Risk Management on group-wide programmes, such as Economic Capital model, ICAAP framework, stress testing and other initiatives Conduct periodic training and research and development of new models, methodologies and model applications Support UOB regional offices in IFRS9, Basel II and scorecard development and other required effortsRequirementsUndergraduate degree in a quantitative programme, such as Statistics, Mathematics, Actuarial Science, Financial Engineering, etc. Business, Finance and Economics degrees with a strong quantitative focus and highly relevant working experience will be considered. Post graduate degree is an added advantage >3 years of working experience in credit risk modeling and management, preferably in a retail banking environment. Consulting and risk vendor experiences will also be considered Strong PC skills: SAS - Programming, Enterprise Guide, Enterprise Miner; SQL / AS400 query and database familiarity; MS Office applications, including advanced spreadsheet and VBA. Knowledge of Fermat Basel solution is a plus Analytical mind with sound business insight, excellent communicator (verbal and written), highly meticulous, and self-motivated Self starter, flexible with a proven ability to work well in teams, as well as being able to function with minimal supervision. People management experience is a plus Maturity that will enable the candidate to be a credible counterpart to business managers, and the ability to develop on-going 'trusted advisor' relationships based on the ability to understand, analyse, discuss and address key business challenges raised
Skills Roles & ResponsibilitiesAccounting servicesSupport our client on bookkeeping services as follow:Update accounting records into accounting software;Responsible for the month end closing process and produce monthly and quarterly financial reports for management purposes;Assist the Seniors in the preparation of annual financial statements in accordance with Singapore Financial Reporting Standards at the end of the financial year;Assist Seniors in the preparation of consolidated data;Other related accounting assignmentsTaxation servicesSupport our clients Read more
on taxation service as follow:Assist in preparation of Corporate Tax and/or Personal Tax ComputationAssist in preparation and filing with IRAS regarding GSTOther related tax assignments.Other servicesResponsible for a portfolio of clients and special assignments.RequirementsLCCI Higher or Diploma in Accountancy or equivalentAt least 1 year relevant experienceProficient in using MS OfficeGood in writing and problem solving skillsAble to multi­task and highly organizedProactive, committed, and able to work under pressurePossess initiative and ability to work independentlyGood team player and able to communicate well
Skills