Sign in or register for a JobTech account.
Jobs that require

import/export

skill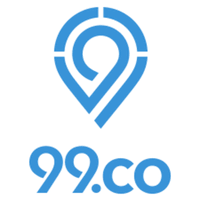 99.co is looking for an Operations Lead to join our diverse team of people who are passionate about taking the real estate industry properly into the age of technology through innovation and a desire to solve its multitude of challenges.

Being a data and processes enthusiast; you will be doing more than just verifying and processing data. You'll also be responsible for sourcing data, cleansing, inserting and assigning; accuracy and speed is imperative. You will partner closely with the product and business teams to identify new opportunities and translate data to useful new product features; steering and guiding the company in making effective product and business decisions.

Checks will be made against the details of the data to ensure it meets the requirements then a judgment made as to whether it meets the criteria for being added into the database, so confidence and judgement in what makes great data is a must.

What you'll do:
Hunter and Seeker: Alternative sources of data, whether online, via business partnerships/exchange, or via manual collection of primary sources
Manage all aspects of collecting, auditing, and editing of raw data, including print and digital
Ensure that all data is stored in an organised manner and properly backed up
Be in charge of recurring data imports into our database
Work with the wider product team to ensure all data collected is properly processed and productised
Think of the best way to make use of the vast amount of raw data we have acquired (what information to transcribe, what data types to use, how to match them, how they should be presented to users, etc.)
Periodically QA our databases to ensure that our data is accurate, complete, and up-to-date
Create and manage secondary databases to store additional information whenever applicable
Taking lead on projects, as needed.
What you are/have/will be:
Proficiency in Microsoft Excel is absolutely required
Basic understanding of basic data modelling and database concepts
An extremely detail-oriented personality and the ability to keep track of vast amounts of data
Excellent communication skills, both written and verbal
The ability to work in a fast-paced, culturally diverse environment, and prioritise among competing tasks/errands
The ability to plan for the long-term, taking into account that projects might need to be scaled indefinitely
Strong project management and leadership skills; prior experience in coordinating and executing a project for 6 months or longer is a +
A sense of responsibility and accountability, and the drive to execute a project to completion
Detail-oriented or someone who reads everything and will paste an html peace character somewhere in your application ;)
Skills Roles & ResponsibilitiesAPAC RoleProcurement TransformationLogistics Spend RequirementsA multinational consumer goods brand are currently looking to hire a Category Manager to join the expanding procurement function based in Singapore. Covering the APAC region, the Category Manager will have responsibility for Logistics spend including Transportation, Import/Export, Warehousing and 3PL management.You will join the regional team and have ownership of category strategy; you will build an effective supplier base, develop sourcing Read more
strategies and execute key supply contracts. Working closely with key stakeholders, you will be the point of contact for spend within the category and be responsible for negotiations as well as project delivery.The successful candidate must have proven experience in regional strategic sourcing and category management within logistics spend. The candidate will also have successfully delivered on multiple projects and have excellent stakeholder management skills.If you are interested in this role, please send an updated CV in word format to [Click Here to Email Your Resume] quoting reference number RW/APXX-673003EA Personnel No R1332780BeathChapman Pte LtdLicence No 16S8112
Skills

Roles & Responsibilities- Reporting to the Managing Director, you will coordinate closely with our customers, manufacturers, shipping companies and suppliers to ensure smooth operations- You will also liaise with banks on preparation and negotiation of Letters of Credits as well as handling import and export shipping documentation- Other administrative sales duties will be assigned if requiredRequirementsDylan Then Reg No: R1878687 The Supreme HR Advisory Pte Ltd EA No: Read more
Skills

Roles & ResponsibilitiesCoordinate and liaise with freight forwarders on logistics issuesMonitor and keep track of delivery status of critical inbound/outbound shipmentsProcessing customer's ordersPrepare invoices and delivery orders, packing list for import and export deliveriesEnsure accuracy of inventoryWork closely with Warehouse Assistant to schedule all deliveriesAssisting in sales quotation preparationRequirementsDylan Then Reg No: R1878687 The Supreme HR Advisory Pte Ltd EA No: 14C7279
Skills

Roles & Responsibilitiesoversee both the import & export teams to ensure all shipments are being coordinated and processed timelyattend to all shipping requirements in respect of shipments with consignees and shippers.ensure SOP to be strictly adhere in compliance with principal's requirements for both import and export shipments.vett through all import shipments, tally details with manifests for correct declaration of import status for local & transhipment containers,check collection of Read more
local charges and freight charges, container detention, import permits prior release of DO to consignees etc.vett through export shipments, tally details with loading report, check collection of freight charges & local charges, export permit prior release of Original B/L to shippers etc.conducting weekly meetings with import and export teams to rectify or resolve any issues involve with import or export shipments.ensure team members are being duly notified of any new instructions being received from our principal for compliance etcto formulating policies and working procedures as and when deem required.Requirementsrelated experience working in a Liner Containerised Shipping Agencywell versed on the procedures and documentation requirements for both Import and Export shipmentsknowledge with PSA Portnet transactionsexcellent communication skills for both oral and writtenteam leader with excellent supervisory and time management skillanalytical ability, self-motivated and ethusiastic attitude
Skills Company: ST Synthesis Pte LtdBusiness Area: Land SystemsJob Description:- Arranging and Coordinationg LCL/FCL Export/Import Shipments- Liaise with Freight Forwarder/Delivery Agent/Customer for Goods Collection/Delivery (Locally & Overseas)- Processing of Import/Export Documentation (Packing List, Shipping Invoice, End-User Certificate- Declaration of Customs Permits (All Types)- Ensure on-Time delivery to local & overseas customers- Processing of Billing Invoice Job Requirements: - Good Communication skills in written and spoken English- Knowledge in Microsoft Read more
Excel, MS Words & Presentations - A Team Player to assist colleagues when help is needed- Able to work independently- Able to work overtime if require- Min. 1-2 year of Singapore working experience in Logistics/Shipping/Freight Functions- Singaporeans only
Skills Roles & Responsibilities COMPANY DESCRIPTIONSince its inception thirty years ago, Agritrade employees are committed to the core values of honesty and integrity, who continuously strive for excellence in all their business activities.Over here at Agritrade, we seek to deliver the best to our partners and customers. We are currently supported by a team of highly qualified and experienced professionals in the area of sourcing, marketing, logistics and banking, Read more
including hedging specialists.To achieve our promise to them, we are continuously seeking to attract and retain team-players who are capable, driven and honest through rewarding career opportunities. If you fit into the vision of Agritrade in becoming the premier commodities trading house in Asia, then we welcome you to join us.Join us for a truly Agritrade experience. RESPONSIBILITIESReporting to the Operations Manager, this position''s primary responsibility is ensuring organizational effectiveness by providing support to ensure a smooth efficient service that meets the expectations and needs of customers and clients. Working with the Operations Manager, the position also contributes to the development and implementation of organizational strategies, policies and practices.CORE RESPONSIBILITIES include the following.Prepare full set of shipping documents in accordance with L/C and contractual requirements, liaise with banks and internal trade finance for negotiation, confirming or discounting of documents.Co-ordinate with import and export operations to ensure accuracy in documentation and invoicingAssist to review contracts ensuring information are accurate fully recorded.Provide operational assistance, primarily scheduling, to both internal and external clients for various operational matters.Check port limitations, vessels loadable, plan stowage, handling cost control, providing discharging instruction and also ensure the vessel is ready for voyage at all times.Assist to monitor and improve the operational system and procedures across the board.Ensure new and existing clients database are regularly maintained.Experience across handling multiple documentation related to shipping / vessels.Ensure all documentation are prepared and filed in an organize manner.Monitor the flow of operational activities, making sure that reports and submission of documentation are done in a timely manner.Perform other related duties as may be reasonably assigned in the course of business.RequirementsPreferably educated to diploma level or equivalent with at least 2 to 3 years' experience in Shipping / Vessels operations.Must have strong experience and knowledge in oil / trade / commodity environment.Excellent computer skills and proficient in excel, word, outlook, and access.Excellent written and verbal communication skills in English.Creative problem solving skillsAbility to be accountable for tasks and projects assignedIndividual must be focused on customer service and team-oriented
Skills

Roles & ResponsibilitiesCoordinate and liaise with freight forwarders on logistics issuesMonitor and keep track of delivery status of critical inbound/outbound shipmentsProcessing customer's ordersPrepare invoices and delivery orders, packing list for import and export deliveriesEnsure accuracy of inventoryWork closely with Warehouse Assistant to schedule all deliveriesAssisting in sales quotation preparationRequirementsDylan Then Reg No: R1878687 The Supreme HR Advisory Pte Ltd EA No: 14C7279
Skills

Roles & ResponsibilitiesThe Import Export Administrative Assistant/Shipping Assistant is responsible for providing assistance and to liaise with customers. He/She works together with the logistics operators and customs to plan and track shipments, and ensure goods are cleared through customs. He/She is also responsible for providing assistance accurately in preparing the necessary export/import documentations and supporting in the processing of logistics insurance.Systematic and logical, he/she is required to record Read more
documentation with high accuracy and precision and is responsible to ensure goods clear customs. He/She is also expected to work with internal and external stakeholders to accomplish his work.Requirements~ Conduct targeted conversations with customers to identify customer needs. ~ Follow operational policies, standards and procedures. ~ Perform basic risk assessment. ~ Perform cargo/ material handling security procedures. ~ Perform data entry for freight services. ~ Perform documentation for cargo consolidation activities. ~ Perform documentation for checks in accordance to internal SOPs, government regulatory requirements and legislations to identify non-compliance. ~ Perform documentation for compliance operations and/ or advising clients on tariff/rates/costs/quotations requirements and eligibility. ~ Perform documentation for specialised cargo. ~ Perform documentation for transshipment and transloading operations. ~ Work with allocated resources to ensure alignment of interest within business activities.
Skills

Roles & Responsibilities- Reporting to the Managing Director, you will coordinate closely with our customers, manufacturers, shipping companies and suppliers to ensure smooth operations- You will also liaise with banks on preparation and negotiation of Letters of Credits as well as handling import and export shipping documentation- Other administrative sales duties will be assigned if requiredRequirementsDylan Then Reg No: R1878687 The Supreme HR Advisory Pte Ltd EA No: Read more
Skills