Sign in or register for a JobTech account.
Jobs that require

information systems

skill Responsibilities:Assisting users remotely in resolving issues encountered in their daily use of IT systems (e.g. PC configuration, setup), Answering queries concerning usage of standard applications and IT servicesServicing request calls (e.g. account creation). Resolve most of the PC client services callsAble to troubleshoot effectively, isolate the problem and dispatch the call to the next level, if necessary.Requirements:ITE/ Diploma in IT/ Engineering or any related fieldExcellent communication skills with Read more
high level of customer/ people oriented skillsAbility to perform 12 hrs shift dutyEAP No. R1766065EA Licencse No. 95C5411
Skills Job DescriptionsBe effective in interpersonal communication and problem solvingAbility to engage middle to top managementSharp technical, analytical, and holistic problem-solving abilitiesSet guidelines, policies and procedures and drive the executionProcess excellent customer service skillsIndependent, accountable and take ownershipAble to manage multiple deadlines - self-starter, able to prioritize appropriately Positive, resourceful, creative and detail-oriented Passionate toward new and existing technologies Process-orientedProficient in leading integrated process teams, as well as coordinating Read more
and communicating customer requirementsBe able to excel in a fast paced team environment.Be proactive in highlight potential issues or service improvementProvide supporting documentation, reports, and other information to management24x7 support Expected to work during off-peak hours on system activitiesLead a team of 2-4 and be a mentor to juniorsDetail Technical Skill SetsHigh level understanding of various complementing technologies including Security, Fault / Monitoring / Patch management, Networking, ITIL, Business Continuity Planning and Database. Level 2/3 skillset in three or more categories listed below.Storage System: EMC, NetApp, IBM, DellBackup Management: Enterprise backup solution, image backup solution, Bare Metal recovery including Symantec NetBackup, EMC NetworkerServer OS: Good knowledge in Windows OS, Unix OS, Linux OSScripting: Windows Powershell, Unix Scripting Qualifications 6 years experiencesBachelor degree in Computer Information Systems or related field.ITIL Foundation V3 certified Relevant professional certifications in supported system preferredSingapore citizen onlyEAP No. R1548171 EA License No. 95C5411
Skills Summary of position: The Logistics Coordinator is responsible for the timely daily shipment order execution and management. The role involves booking and shipment coordination, liaising with various stake holders for warehousing and transportation, shipping document preparation, AMS filing, and regulatory custom and trade compliance. Scope of work & Responsibilities Export/ImportReceive and process shipment orders triggered by Customers Book freight with nominated carriers based on customer's carrier routine guide. Read more
Provide quotation on other services such as warehousing and transportation and documentation services Liaise with the truckers to collect and truck empty containers from depot to customer premise for stuffing, and to launch the laden container to port thereafter. Prepare Permits and other relevant Applications/Declaration. Prepare Letter of Credit & final shipping documents Monitor shipping documents for shipment clearance, and other regulatory compliance.Experience1 to 2 years relevant working experience in Air and Sea operations Entry level "Logistics and Supply Chain Management" graduates or equivalent from Polytechnics , local and foreign Universities welcome to applyQualificationDiploma or Degree holders in "Logistics and Supply Chain Management" or equivalent.Knowledge/SkillsMS Office, especially Excel Good understanding of IT System, such as SAP, will be an advantage Good Spoken and written EnglishPersonal TraitsWilling to learn Commitment to Work Excellence Strong interpersonal communication skill Good Customer Service
Skills Roles & ResponsibilitiesAbout the Role:Reporting to Internal Audit Manager, you will be responsible to execute assigned areas of internal audit plan for Borouge in order to ensure that internal control system for integrity and reliability of financial, operational and information technology is implemented and working efficiently and effectively. You will also make effective recommendations for corrective actions as required, working with high ethical standards.Key Accountabilities:Participates in the development Read more
of the Annual Audit Plan (AAP) based on the results of risk assessment exerciseSurveys functions and activities, in assigned areas, to determine the nature of the operations and the adequacy of the system of control to achieve established objectives including the efficiency with which resources are employed and to identify profit and/or cost-effective improvementsDetermines the objectives and approach of the proposed audit effortPlans or assists in the planning of the approach and scope of the audit and prepares the Audit Program and / or Risk and Control Matrix (RACM) after coordination, when required, with ConsultantDetermines the auditing procedures to be utilized, including the use of Information Systems Audit Techniques, statistical sampling or othersIdentifies high risk areas and key control points of the system to be reviewedEvaluates the system's effectiveness based on his / her business and audit experience and modifies, if necessary, the scope of the reviewPerforms and / or supervises audits in accordance with the approved audit program and professional standardsPrepares and / or reviews working papers, which record and summarize data on the assigned audit segment and the results of the audit examinationDirects, counsels and trains assigned staff and reviews their work as to adequacy of scope and accuracyEnsures that approved audit objectives have been met, adequate coverage has been obtained to support the conclusion and recommendations, and that the work has been followed in accordance with professional audit standardsAnalyses and appraises evidentiary data as the basis for an informed, objective opinion on the adequacy and effectiveness of the system and the efficiency of performance of the activities reviewedRecommends improvements in management controls designed to mitigate business risks, safeguard company assets and contribute to growth and improve profitability / economiesPrepares the audit report, expressing professional opinions on the adequacy and effectiveness of the risk management, control systems and the efficiency with which activities are carried outRecommends improvement options to rectify reported deficiencies for IAM reviewSubsequently, appraises or assists in the appraisal of the adequacy of the corrective actions taken on audit recommendations / improvement optionsPerforms ad-hoc appraisals and special reviews as directed by IAM / VP – A&AF RequirementsAbout You:College Degree with a Major in AccountingProfessional Accounting Qualification i.e. ACA, ACCA, CPA, CIA or CISA is preferableMinimum 8 years of relevant experience preferably in oil and gas or petrochemical industries or international audit firmsStrong auditing skills in reviewing deficiencies and persuasion in recommending corrective actionsHigh level of proficiency in English
Skills
Job DescriptionAct as Regional SPOC for all marine transportation especially in moments of disruption and break-ins, spot tender Reach out suppliers, clients and colleagues across all time zones - time management ability is critical Keep up to date business knowledge in a ever changing environment = negotiations with global/regional suppliers Broad geographicalscope/ Broad client scope Direct/indirect involvement with systems unique to Marine: GT Nexus, TM, Coupa GMDBrequires IT Read more
system open mindset Interaction with internal business clients to clarify requirements, agree on procurement tactic,address queries and issues Interaction with external suppliers to negotiate and award term-agreements and spot contracts - own portfolio & agreement execution in support of global / regional strategies Negotiate Terms & Conditions Develop Procurement Plans / procurement tactic / negotiation tactics Prepare tenders, request for quotations, sealed bids, conducting reverse auction events and related duties Develop contract and commercial terms Contract design and input in ERP systems to promote high transaction management efficiency (i.e. ordering, payment) Conduct functional reviews as required with Tax, Law, and other functions Contract administration i.e. assembly, copying, mailing, filing, file maintenance Prepare and execute amendments, change orders (changes, extensions, renewals) Execute procurement strategies developed by Category Specialist and interact with Regional Procurement groups as needed Supplier relationship management within portfolio, including, monitoring, evaluating and reporting suppliers conformance with contract metrics where applicable Identify opportunities to reduce spot orders and / or consolidate contracts Help Clients to solve late invoices as needed (if related to pricing) Perform other related duties as assignedQualificationWill have to acquire solid Business and Market Knowledge, self learning and training. Previous experience with the Marine / Freight Forwarding commodity Experience as Senior PA, with multi-country agreement management and experience of dealing with Senior management both internally and externally Strong Ethics, Controls and Operations Integrity awareness Safe behaviour Able to negotiate and write a contract, interact with local Suppliers and Clients Verbal and written communication skills Disciplined process execution Customer service focus Proficient with Microsoft Office suite Will have to use SAP, SMART and other applicable systems
Skills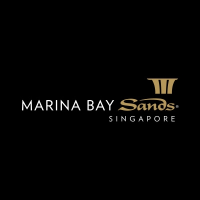 JOB SCOPE Maintain an effective relationship with Guests.Maintain a professional image in all dealings with customers, in person, by telephone/radio, electronically, etc. Meet the customers' requirements and expectations through the prompt and accurate relaying of information. Build credibility with customers through professional behavior. Use discretion in handling difficult situations with the assistance of a Shift Manager, Supervisor or Senior Operator. Contribute to the effectiveness of the Surveillance team Read more
by promoting a professional image and handling all situations with the required confidentiality.Work as part of a TeamBuild credibility with other Team Members. Work within a close working environment, in which Team Members may come from diverse cultural backgrounds. Contribute to team effectiveness by keeping informed and sharing knowledge and technical skills. Maintain effective reporting procedures by ensuring all reports are completed in a timely manner and filed appropriately; ensuring the awareness of Supervisors or Shift Manager to incidents of note according to the reporting requirements established Provide back-up support to all Team Members to ensure the professional image and integrity of the Surveillance Department is maintained.Analyze information from information technology systemsEvaluate and analyze information from multiple sources including CCTV, ACSC, Infogensis, Patron/Team Member Data bases, Digital, available statistics, etc. Respond to situations identified through surveillance and computer analysis systems. Maintain control and confidentiality of Surveillance and computer systems. Ability to adapt to the introduction of new technologies and systems.Operate Central Monitoring/Communication ConsoleObserve and analyze non-gaming, gaming and cash handling areas using advanced IT systems in accordance with standard operating procedures. Label, file, document and store recording mediums. Review gaming and cash handling activities to ensure procedures have been complied with and integrity has been maintained. Ensure that appropriate equipment is functioning, submitting appropriate reports when equipment is not functioning. Operate advanced IT systems and communication equipment in accordance with operating requirements.Survey Team Members / Customers Activity from the Monitor RoomMonitor Team Members in accordance with the "Company Code of Ethics, Conduct and Professional Behaviors" policies, Internal controls, SOP's and associated regulations. Monitor illegal or suspicious activity of Team Members and customers within Marina Bay Sands Singapore integrated resort, gaming and cash handling areas, ensuring detected activities are reported to appropriate Team Members. Monitor, analyze and review gaming and cash handling activities, including high action, junket activity, count procedures, point of sale, etc. Monitor the integrity of gaming and cash handling functions through observing and reporting procedural violations, reviewing equipment, auditing transactions and table games hold percentages, etcReport on illegal activitiesMonitor, detect and report on irregular, suspicious and illegal activities, ensuring appropriate Team Members are informed. Document all illegal activities using recording mediums and the appropriate electronic reporting systems.JOB REQUIREMENTSBackground Law enforcement Clearance. Key Employee License Be literate in Microsoft Office Suite.
Skills Roles & ResponsibilitiesResponsibilities:- Expertise in architecting, implementing, and supporting enterprise-grade technical solutions - Experience in deploying cloud solutions in complex IT legacy environments - Responsible for understanding the unique requirements of customers and partners, and provide appropriate technical cloud solutions and architecture designs - Provides assistance to customers and partners in migrating their existing IT system onto cloud platforms - Deep working knowledge in technology and expertise in Read more
Agile and DevOps tools and methodologiesRequirementsRequirements:-Min 5-7 years of related work experience- Preferably to have Agile and DevOps tools experience - Cloud solutions, IT systems integrationHOW TO APPLYKindly submit your updated resume in MS Word Format to: [Click Here to Email Your Resume] for immediate processing. Do state your availability, current and expected salaries in your resume/email.Camille Wee (EA Registration No. : R1654076)
Skills Roles & ResponsibilitiesResponsibilities:The Project Manager is responsible for the managing and implementing of medium scale IT projects with quality, within scope and to ensure deliverables are on time and conform to processes and standards meeting customer's requirementsProject DeliveryAnalyse and document requirements by liaising with a range of people including users and managers, drawing together information needs across a distributed organizationEstablish and prepare project plans, risk management plans, project Read more
milestones and deliverables in consultation with business users and architect/designerManage the implementation of the project on a daily basis with regard to schedules, budget, manpower and qualityManage the scope definition and change control mechanismEscalate and discuss project overrun issues, scope creep, integration issues, resource requirements with Project Director (PD)/Service Delivery Director (SDD)Manage integration of various components of the project including hardware, software installation, testing, business process review, redesign, application development, migration and data conversion etc.Manage project activities to ensure timely delivery, including identification of critical path, monitoring and driving completion of interdependent activities and adjustment to project schedules to achieve overall completion deadlineManage resources including hardware, software, human resource facilities and logistics required for project so as to ensure completion within budget.Review project documentation to ensure that it meets customers requirement and conforms to quality management process,standards and procedures to minimise rework and system failuresDefine project resources, performance reviews and post implementation evaluationsCustomer/ Vendor ManagementNegotiate with vendors andacross teamsto ensure adequate resources are available during various phases of the projectBuild relationships with users, technical staff and management to determine and resolve issues associated with systems implementationManage contracts and subcontractorsNegotiate with customers on change request effort, schedules and prioritize changes based on business needsClear and open communication with customers on project issues or clarificationsTeam ManagementLiaise with team members to ensure that all tasks and deliverables are proceeding according to schedulePlan, track and monitor the tasks assigned to the team leader/ membersDelegate tasks effectively by providing clear and specific instructions and goalsProvide leadership to the project team to ensure that proposals/enhancements are fully analysed and evaluated for their benefits and costsProvide the project team with accurate information about business needs and priorities as well as details about existing business systemsParticipate in leadership activities and providing performance feedback and developmental coachingMonitor and improve team performance, providing leadership, coaching, and performance managementRequirementsRequirements:Typically with 8 years of IT project management experience, preferably in BI & Big Data projectsExperience in delivering .NET or Java projectsCandidates with budgeting and P&L experience / From the finance industry is a plusExperience in the development, implementation and support of information technology projects in a range of organizationsDegree in Information Systems or equivalent. Certified in PM or CITPM.Self-motivated with a positive "can-do" attitude, creative with excellent presentation, communication, negotiation and interpersonal skills including strong persuasive techniques.Able to lead, develop and maintain respectful and trusting relationshipProficient in written and spoken EnglishHOW TO APPLYKindly submit your updated resume in MS Word Format to: [Click Here to Email Your Resume] for immediate processing. Do state your availability, current and expected salaries in your resume/email.Camille Wee (EA Registration No. : R1654076)
Skills
Roles & ResponsibilitiesThe National University of Singapore invites applications for the position of Research Assistant in the Department of Computer Science, School of Computing (SoC). SoC is strongly committed to research excellence in all its dimensions: Searching for fundamental results and insights, developing novel computational solutions to a wide range of applications, building large-scale experimental systems and improving the well-being of society. We seek to play an active Read more
role both internationally and locally in the core and emerging areas of Computer Science and Information Systems.The Research Assistant will be responsible for working closely with the Principal Investigator Prof. Peh Li Shiuan, collaborating PIs and lab members on designing next-generation high-performance multi-core system-on-chip (SoC) architectures. He/she should possess experience and/or interest in systems research with specialization in at least one of the following:Computer ArchitectureVLSI Hardware DesignHe/she should have strong prior experience in hardware RTL modeling and synthesis and layout with industry CAD tools such as Synopsys and Cadence. Ideally, he/she should have prior experience with VLSI design and chip fabrication, test board design and test and measurement. Only shortlisted applicants will be notified. RequirementsA Bachelor's degree in Electrical Engineering or Computer Science,Background knowledge in computer architectureExperience in RTL design and modellingExperience in industry CAD tools for synthesis and layoutExperience in timing, area and power estimationExperience in chip fabrication, board design and test and measurement
Skills Roles & ResponsibilitiesThe Accounts Executive/Accounts Assistant reports to the Accountant to support the finance department in carrying out the responsibilities of the accounting department. He/She covers duties such as work that is specific to accounts receivable, accounts payable, tax filing, data compilation, billing, payroll or other accounting tasks. He/She works specifically with accruals, fixed assets accounting or the monthly and yearly finalisation of accounts for audit purposes. He/She Read more
assists with the preparation of trial balance, basic financial statements and simple consolidated financial statements. He/She may be called on to participate in ad-hoc finance-related projects and systems testing when necessary.- Take Orders from Customers - Handling Customer Enquiries - Exceptional Customer Service - Required to key in Daily Sales Report and Submission - Work in Halal Coffeeshop Environment (Non-Aircon)Requirements- Basic Accounting Knowledge - Microsoft Office Skills - WSQ Food Hygiene ~ Calculate customer/supplier account balances and reconcile with totals. ~ Compile the relevant business documentation used in banking processes. ~ Enter accurate and timely data into the accounting system. ~ Maintain accurate financial records and statements. ~ Perform month-end closing activities. ~ Process payroll transactions into the organisations accounting system. ~ Record and process all business transactions within the organisations accounting system using principles of double-entry accounting. ~ Record transactions and events relating to inventory, accruals, prepayments, capital structure and finance costs. ~ Record transactions and events relating to sales, purchases, receivables, payables and cash. ~ Retrieve system reports from the accounting system for managements use. ~ Use relevant IT systems and tools effectively for data analysis.
Skills