Sign in or register for a JobTech account.
Jobs that require

information technology

skill
Daily operation include System performance monitoring and maintenance
Managing and preform disaster recovery in MS Server
Ensure system availability, reliability and security control
Requirement
Degree In Information Technology, Computer Science or equivalent
Knowledge with MS Server, MS SQl and Active Directory
Willing to work beyond office hours/weekend and on standby if required
Candidates without any relevant experience are welcome to apply
Interested candidates who wish to apply for above posiiton, please send us your updated resume to jeffn@gemini.sg We regret only shortlisted candidates are will be notified.
EA 12C5083
Skills
You will work closely with a team of developers, and work with guidance from technology and business experts. Apply if you enjoy developing great applications and fit the requirements mentioned below.
Must Have:
Experience – 0 to 6 Months

Excellent written and verbal communication skills

Good understanding of Agile Software Development

Hands on experience in Spring and Hibernate

Experience in J2EE, Javascript, SQL, HTML5

Experience in developing web applications

Diploma / Degree in Information Technology/ Computer Engineering or Equivalent
Nice to Have:
Good knowledge in Spring, NodeJS, Angularjs, MongoDB

Experience in building mobile applications

Good planning, organizing and time management skills

Good analytical and problem-solving abilities with a logical approach

Attention to detail and drive for results, high personal quality standards

Promote teamwork, motivate, mentor and develop team members

Coordinate development of detailed designs, code and test suites within the team

Ability to work in a fast-paced environment and fast learner

Possess strong problem-diagnosis, creative thinking, and problem-solving skills

Articulate ideas clearly
Skills Reporting to the Vice President of Information Technology, Asia Pacific (APAC), the incumbent is responsible for the formulation, implementation and maintenance of governance framework and Technology Information Security Policies and standards. Demonstrate expert knowledge and understanding of Information security principles, general IT controls (e.g., business continuity and change management) Demonstrate expertise in network security issues, firewall concepts, network security architecture Hands-on knowledge of information security technologies such Read more
as anti-malware controls, data-loss prevention, intrusion detection/prevention, security information and event management Expertise in managing cybersecurity risks and related response teams, such as Computer Incident Response Teams Expertise in specific security issues around Windows, Linux, cloud platforms, and risk and vulnerability management Excellent written communication skills, with a focus on communicating the business impact of technically complex issues Responsibilities General Management Assess risks to IT. systems' availability, integrity, and confidentiality to ensure security and service continuity Manage and maintain information security controls and strategies Manage compliance with security policies to maintain information assurance and integrity Perform or participate in security risk assessments, business impact analyses, and application accreditation assessments Recommend security improvements to optimize security controls. Validates systems design to ensure security policy and strategy compliance Investigate breaches of security to identify system vulnerabilities Identify industry best practices, standards, methods, tools, and applications to optimize the organization business risk management Responsible for the establishment of the Asia Pacific Region's security strategic direction and roadmap Risk Management, Audit & Compliance Work closely with and support the Compliance and IT leadership to maintain the Information Security Management Program for the APAC region Coordinate, develop and maintain information security policies, standards, and procedures and manage the maintenance of revisions and updates Monitor the effectiveness of the InfoSec and regulatory compliance initiatives Job Requirements                 Bachelor's Degree in Information or Cyber Security, Computer Science, Information Systems, or related field Possess one or more Information Security Certifications (CISSP, CISM, HCISPP, CGEIT, CRISC, CISA, GCCC etc) 3 or more years of experience with a broad range of exposure to InfoSec aspects, including security controls, standards, general business planning, systems analysis, system development, maintenance, and application development Demonstrates comprehensive knowledge and understanding of Information security principles, general and IT controls (e.g., access controls, risk management, change management), related security policies and procedures Understanding of networking and communication protocols including WANs, LANs, Internet, VPN, protocols such as TCP/IP and their impact on information security Strong verbal and written communication skills, ability to communicate in Mandarin will be considered an added advantage (to liaise with internal and external stakeholder based in Asia Pacific) Superior analytical and problem-solving capabilities Highly analytical skills with excellent strategic thinking ability in decision making, planning and organization  
Skills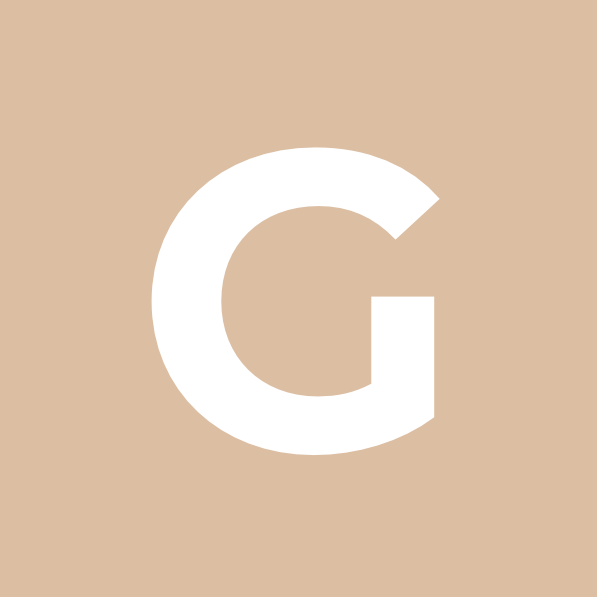 Roles & ResponsibilitiesBuild, deploy and manage big data solutions that can adequately handle the needs of a rapidly growing data driven companySpearhead the development of systems, architectures, and platforms that can scale to the 3 Vs of Big data (Volume, Velocity, Variety)Streamline data access and security to enable data scientists and analysts to easily access to data whenever they need toBuild out scalable and reliable ETL pipelines and Read more
processes to ingest data from a large number and variety of data sourcesMaintain and optimize the performance of our data analytics infrastructure to ensure accurate, reliable and timely delivery of key insights for decision makingLead the movement cleaning and normalizing subsets of data of interest as preparatory step before deeper analysis by the data scientistsRun Modern high performance analytical databases and computation engines like RedShift, BigQuery, Greenplum,Presto and othersRequirementsA degree or higher in Computer Science, Electronics or Electrical Engineering, Software Engineering, Information Technology or other related technical disciplines.Experience in handling large data sets (multiple TBs) and working with structured, unstructured and geographical datasetsDesigned high performance scalable infrastructure stacks for Big Data AnalyticsDeep understanding of databases and best engineering practices - include handling and logging errors, monitoring the system, building human-fault-tolerant pipelines, understanding how to scale up, addressing continuous integration, knowledge of database administration, maintaining data cleaning and ensuring a deterministic pipelineReal passion for data, new data technologies, and discovering new and interesting solutions to the company's data needsExcellent communication skills to communicate with the product development engineers to coordinate development of data pipelines, and or any new products features that can be built on top of the results of data analysis
Skills

IT Services Solution Industry (Local Listed Co.) Location: East area 5 days work week Responsibilities:Develop and implement software solutions/ applications for enterprise clients Configure and tailor solutions to suit end user's needs Contribute to the stages of a project life cycle including conducting requirements study with end users, solutioning, development of requirements, system and design documentation and application support and maintenance Work with a variety of development environments Read more
such as HTML5, Java, .NET and other object-oriented environments or scripting languages (e.g. Python) Work with spatial datasets and data formats Contribute to engagements with end-users such as workshops, exhibitions, technical support, and training delivery Take on and manage the role as a team-leader/Project Manager as and when needs arise Contribute to the monthly reporting of project progress Pro-actively stay updated on latest ArcGIS and relevant IT technology Maintain and ensure GIS System uptime for assigned client's account(s)Required Skills (at least 2 of the following):Java, .NET, JavaScript, PythonHTML, CSS, Flash, PHP, etc. iOS, Android SDK SQL Server or Oracle ArcGIS or other GIS software technology ARCGIS JSAPI 3.x version ArcGIS JSAPI 4.xBootstrap/React frameworkRequirements:Diploma/ Degree holders in Information Technology (IT), Information Systems or its equivalent Min. 3 years of prior working experience in relevant industry Experience in GIS/ Geospatial Technology has an added advantage Possess good analytical and problem solving skills Prior experience in Project Management experience will be an advantageInterested candidates, please state last / expected salaries and notice period and email to: [Click Here to Email Your Resume] TODAY'S CAREER PTE. LTD. 10 Anson Road International Plaza #30-13 Singapore 079903 Log in to our website for the most current list of job advertisements Website: www.todaycareer.com.sg Email: [Click Here to Email Your Resume] (Team members for this post: Katheriene Ang / Vera Tan / Lim Jia Ying) Registration Number: R1102123/ R1767480/ R1549375 Only shortlisted candidates will be notified. Let us call you when we are ready.
Skills

Roles & ResponsibilitiesTourego is a disruptive new force in the niche market of tourism finance, solving outbound travellers' pain points through technology! We seek to challenge the existing order among the incumbent market players with our new ideas in this US$65b market by refocusing the business strategy towards our customers.We are expanding our team to hire high-calibre and entrepreneurial developers like you to join us! It is an Read more
exciting time for our company as we are building enterprise from its inception and seeing it through to a resounding success. Every member in Tourego plays a key role; this is your opportunity to be part of our fast-growing company and a highly-driven team!Responsibilities: As our Mobile App Developers, you will be involved in the following:Develop and launch customized mobile applications & interfaces with server-based components based on business needsDevelop test plans and cases, as well as prepare business and technical documentsProvide post-launch maintenance and support, as well as implement product enhancementsRequirements A degree/ diploma, preferably in Computer Science, Information Technology, Information Systems, Info-communications or EngineeringPossess experience in developing iOS and/or Android mobile applications (native or hybrid) from conceptualization to testing to rolloutProficient in iOS Programming (Swift/Objective-C, Cocoa Touch, UIKit, Xcode etc), and/or Android programming (Java, Android SDK)Proficient in utilizing iOS / Android framework APIsFamiliar with jQuery, HTML5, CSS3, PhoneGap, Apache Cordova etcPossess knowledge of web services (XML, JSON, SOAP, REST) and cloud technologies (AWS)Must be self-driven, good team player with initiative and eagerness to pick up new knowledge / technologies.
Skills Roles & ResponsibilitiesThe Support Analyst – MM/SD is a team member of Center of Excellence.The candidate will support user's daily activities as well as improvement initiatives. The candidate shall possess SAP MM as his/her core knowledge, and SAP SD as his/her secondary knowledge.ResponsibilitiesManage and govern Biosensors Logistics blueprint document. Regularly review and update the document to keep it relevant and in-line with Biosensors business growthLead and provide guidance Read more
to the roll out Logistics team to ensure the solution designed does not deviate from the BPBProvide 1st level support to the business and ensure the issue is properly closed and solutionedOrganise and lead the regression testing exerciseReview deliverables submitted by roll out team and ensure the document is complying to Biosensors policies and proceduresRequirementsMinimal 3 years SAP Logistics experience(MM) with at least leading 1 full cycle of Logistics module roll outPreferably possesses good understanding of SAP SD & QM processesExtensive experience on logistics practice, such as PO, STO, Delivery, Picking, Packing, Stock take, etc.Familiar with ASAP implementation activitiesExperience with Process Mapping and DocumentationAbility to create and write formal proposals, recommendations and business casesExperience in dealing with all levels within the business from end users to the management board in a complex stakeholder environment and capable of presenting ideas, recommendations, projects and business cases in a non-technical mannerAbility to communicate and interact effectively with people (internally and externally) at all levelsEffective problem solver with ability to examine and re-engineer processes, procedures and practicesAbility to work effectively individually and operating within a teamAbility to prioritize and meet deadlinesPossess recognised Degree qualification in information technology or computer sciences or equivalent substantial information services experience in a commercial environment
Skills Roles & ResponsibilitiesRequired Competencies Good knowledge of information technology, especially in the areas of Database technologies and Web technologies. Ability to work independently and efficiently, managing timelines and expectations, and producing timely deliverables (i.e. documentation, presentations and research).Good planning and coordination skills. RequirementsThe candidate should possess at least 3 years of working experience in information technology, specifically in the area of application integration and support.At least 1 year Read more
of working experience in project management/project co-ordination.
Skills $2,300 - $2,600 a monthContractThe Services required are set out as follows : INVENTORY MANAGEMENT (HIGH PRIORITY)1. Candidate will support and assist the HOD/SH (ICT) in the monthly tracking and managing school IT inventory, whichinclude:a. School-owned Devices (e.g. iPads, laptops, OMR scanner, Printers, touch-screen panels etc.)b. School-owned AV devices (E.g. Microphones, Headphones, Voice Enhancement system,c. ICT Supplies and consumables (E.g. CDs, DVDs, Toners, Catridges, Projector, Lamps, Cables etc.)d. Read more
Quarterly inventory check for all ICT equipment, verify school ICT inventory with HOD/SH ICT.2. Track and update the inventory management system to ensure the timely deployment, maintenance and replacement of school ICT resources and equipment.MANAGEMENT OF ICT SYSTEMS:1. Candidate must assist HOD/SH (ICT) in the management of school's ICT by assisting to generate monthly reports for the following existing school systems.a. Parental Portal (C2hamps)i. Student and Staff account managementii. Administrative modulesb. School-based Systems:i. School private Wi-Fi networkii. Social Media and Email Accountsiii. Digital Signageiv. School Website2. Consistent documentation and record keeping of ICT related purchases to generate quarterly reports for HOD (ICT).3. Scan market for suitable IT related products/services according the needs of school.TRAINING1. Maintain ICT Helpdesk for aiding teacher and students in the school2. Provide training for school staff in the operation of existing ICT systems, ICT Baseline skills, equipment and resources for estimated 8 to 10 hours.3. Assist HOD/SH ICT in the creation of training materials for staff and students.4. Guide and advise staff on the use of teaching and learning related software.PLANNING1. Perform technology scan every quarter for education technology trends and propose new technology tools that may support Teaching and Learning in Primary school context.2. Assist HOD/SH (ICT) in the co-ordination and supervision of third-party service providers and vendors (e.g. LAN / Wi-Fi upgrading, mobile carts / PC / projector installations, etc.).3. Liaise with external stakeholders, including, but not limited to MOE ITB officers, technology vendors and service providers, for the coordination of ICT related project matters for school.4. Conduct, with HOD (ICT) and SH (ICT), quarterly reviews of school ICT plans for continuous improvements.Contract Period: From 1 February 2019 to 31 January 2020.Personnel to be deployed at the following hours: Mondays to Thursdays: 8:00am to 5:00pm, inclusive of 1hr lunch breakFridays: 8:00am to 4:30pm, inclusive of 1hr lunch breakService may be required on Saturdays, Sundays and gazette public holidays but will be compensated by off-in-lieu hours.The Personnel shall minimally have the following qualifications, skills and experience: The candidate for ICT Executive should possess, a minimum, Diploma in the Computer Science or Information Technology field or equivalent.The candidate for ICT Executive should preferably have at least 2 - 3 years' experience providing technical support.The candidate should preferably have working experience engaging younger learners.The candidate should be proficient in the use of the following software for daily school operations:o Microsoft Office (e.g. Word, Excel, Power point);o Designing Software (Adobe Photoshop, Dreamweaver, Director)o Apple Server management, and mobile device Management software (Apple configurator, Apple server etc.)The candidate for ICT Executive needs to provide evidence of integrity and good character from current or previous employers as the candidate.The candidate for ICT Executive should be able to work independently and relate to the greater organisational goals by setting milestone goalsJob Type: ContractSalary: $2,300.00 to $2,600.00 /monthExperience:Technical Support: 2 years (Preferred)Evidence: 2 years (Preferred)Microsoft Office: 2 years (Preferred)Administrative: 3 years (Preferred)
Skills

Roles & ResponsibilitiesStart from 1 February, internship of 3 months, full-time afterwards if qualifiedWho we areInspius® (inspius.com) empowers Singapore SMEs with enterprise website and mobile applications that are autonomous, reliable and high-performing. Incorporated in 2015, Inspius is now expanding quickly to more customers in Singapore.Job descriptionBring new sales to InspiusArrange sales appointments via telecommunication, networking, etc.Collect prospects' requirements at need-analysis appointmentsPrepare solution presentationsSome ad-hoc tasksLocation10 Raeburn Park, #01-22, Read more
Singapore 088702RequirementsCritical:Full-time internship, no part-timeAbility to commit full-time after the internshipA strong sense of responsibility and ownershipConstant desire for learning new knowledgeBonus:Passion about information technologyExperience in cold callingExperience in corporate salesComfortability with start-up environmentBenefitSalary: fixed salary between $300-800/month plus full commission (which in total can realistically be between $1,200 - $2,000 during the internship)One-on-one trainingWork directly with multi-national customers in SingaporeSelection process: Resume and interviewPlease send your resume to [Click Here to Email Your Resume] and call 8575 0171 to arrange for an interview.
Skills