Sign in or register for a JobTech account.
Jobs that require

information technology infrastructure library

skill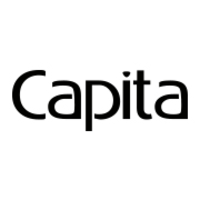 What you get to do in this role:
Experience delivering technical content (across multiple products) at a variety of levels to different audience levels via classroom (public, onsite), virtual classroom, and recorded formats.
A strong technical background and experience with enterprise software (PaaS a plus) and programming languages (JavaScript preferred).
The ability to learn highly technical products quickly using pre-release documentation and pre-release software and hardware.
Exceptional verbal and written communication skills, including virtual/online delivery of multi-day classes.
Contributes and assists in development of effective and sustainable training courseware and curriculum.
Travel up to 50% (worldwide).
In order to be successful in this role, we need someone who has:
Knowledge and hands on experience implementing PaaS or SaaS solutions or similar preferred.
Background in ITIL, Service Management, Asset Management, IT Management will be highly advantageous.
High level of flexibility, creativity, and dependability.
Qualifications
3 years of experience delivering technical training of SaaS or PaaS solutions
CTT+ or equivalent preferred
Interested candidates, who wish to apply for the above position, please send us an updated copy of your resume with the Job Reference Code to tech@capitasingapore.com

Job Reference Code: AEC - SNJ

We regret to inform that only shortlisted candidates will be notified.
Skills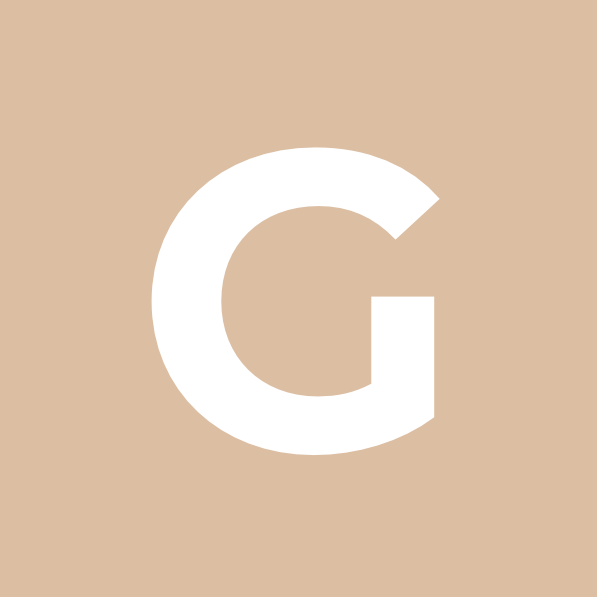 $10,000 - $15,000 a monthGood Day!Currently we are in the process of hiring IT Infrastructure Manager for a PERMANENT position direct to our client, an MNC company. Our client is a leading provider of marine dry-bulk cargo handling and delivery solutions. Please see job description listed below:JOB Opening*_: IT INFRASTRUCTURE MANAGERType: PERM/ Direct EmploymentLocation: Central (Raffles area)Location: Open Budget_*RoleThe position is to manage and administer IT infrastructure for Read more
Offices in Singapore, Indonesia and on-board vessels.Skills and experience: Good knowledge and understanding in networking infrastructure and VOIP concepts Good knowledge on remote site and satellite connectivityExperience in O365 management (SharePoint & Exchange Online)MUST be willing to traveling to branch/offices and vessels will be required*The following skills and certifications will be an advantage:- ITIL- CISCO Network- Project management- Microsoft Servers (AD/DHCP/DNS/Hyper-V)*Roles & ResponsibilitiesEnd User Management:Manage end user administration in Singapore and Indonesia offices.Ensure office operations are running efficiently.Vendor Management: Manage local and overseas vendors with infrastructure and application support.Skills and ability to effectively communicate, negotiate and influence vendors.Stakeholder Management: Good communication skills and ability to conduct tech/management level presentations.Ability to plan, manage and report status of IT projects to management.Provide periodic IT security control testing and re-mediate gapsNOTE: Interested candidate kindly email your updated CV in MS Word format Thank you.DON ManaloResource ManagerGateway Search9 Straits View, Marina One West Tower, #05-07 Singapore 018937DID: (65) 6727 6121H/P: (65) 8112 1095EA Licence No: 18S9060Registration No: R1114636 (Manalo Don Don Briones)Job Type: Full-timeSalary: $10,000.00 to $15,000.00 /monthExperience:Infrastructure Project Manager: 1 year (Preferred)
Skills Roles & ResponsibilitiesService delivery and project management of IT servicesBuild a healthy relationship with all stakeholders, including Management, Operations and Customers to achieve a collaborative approach to deliver quality services.Liaise with internal stakeholders to ensure that resources are balanced with the workloadOversee development, testing, deployment and support of the Change Requests / Enhancements / Bug Fixes and communicate status with Stakeholders and resolve issues in a timely manner.Incident Read more
management, Change managementITIL CertifiedRequirementsService delivery and project management of IT servicesBuild a healthy relationship with all stakeholders, including Management, Operations and Customers to achieve a collaborative approach to deliver quality services.Liaise with internal stakeholders to ensure that resources are balanced with the workloadOversee development, testing, deployment and support of the Change Requests / Enhancements / Bug Fixes and communicate status with Stakeholders and resolve issues in a timely manner.Incident management, Change managementITIL Certified
Skills

Roles & ResponsibilitiesJob ObjectiveSupport mission critical data centres and remote buildings operations in Singapore. This roles is an 12-hour shift duty and support the data centre operations in data centres.Job DescriptionPossess good knowledge of data centre operation tasks and duties.Perform day-to- day data centre / computer operations duties (key management, escorting vendors, facilities infrastructure checks, degaussing, routine checks, desktop & laptop management)Strong ability to support activities in data Read more
centre and computer roomsEnsure data centre physical security procedures are followed strictly.Prompt escalation ofincidents following the standard incident response procedure & track till closureTo generate reports to managementRequirementsDesired Skills, Knowledge and ExperienceMinimum 5 years Data Centre operations experience preferable in a team.Experience working in a high-pressured environment with 24x7 on-call responsibilitiesStrong understanding of incident, problem and change management procedures based on ITIL best practicesExperienced in supporting Data Centre vendors, out-sourcing vendors.DCIM knowledge and usage (CA DCIM preferred)Ability to multi-task and proficient in Microsoft Office applications; Excel & PowerPointGood written and verbal communication skillsHighly motivated and self-drivenAn analytical and inquiring mind to derive innovative solutions.Ability to work independently and in a teamMust have experience working in data centre operations in financial institutions.CertificationMinimum diploma holder in computer science or EngineeringCertified Data Centre Facilities Operation manager orEquivalentQualifications in ITIL Foundation level at a minimumEA License No. - 14C6941
Skills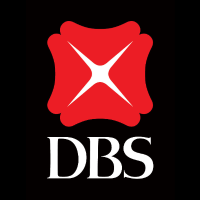 Business Functionsroup Technology and Operations (T&O) enables and empowers thebank with an efficient, nimble and resilient infrastructure through astrategic focus on productivity, quality & control, technology, peoplecapability and innovation. In Group T&O, we manage the majority of theBank's operational processes and inspire to delight our business partnersthrough our multiple banking delivery channels.Job PurposeTo work with product owners to define the user stories, technical solutioning, doing work break down Read more
and ensuring work distributed among right squads/developers for on time quality deliveryTo implement best practices in DEVOPS, automation and build resilient application. Key Accountabilities Technical Leadership\: Guide team development efforts towards successful project delivery and provide technical leadership to teammates through coaching and mentorship.In-house Capability\: Maintain high standards of software quality within the team by establishing good practices and habits while delivering solutions on-time and on-budget People Leadership\: Identify and encourage areas for growth and improvement within the teamResponsibilitiesParticipate in discovery phase and translate Requirementsinto technical solution Appreciation for business Requirementsand domain knowledgeHands on and keen to develop/trouble shoot complex technical scenariosAs a L2/L3, provide support coverage or pilot phase to smoothen release processes and resolve issuesAs required, on a rotation basis work as L2 to understand the challenges of DevOps team and drive efficiency/as a input to the dev stack on a ongoing basisGroom juniors and developers on technical and functional domainParticipate/lead in project meetings, process activities and ensures practices are followed in the teamArchitecture, Design and Code review for own and other teamsPartner with business stakeholders to deliver the technical solutionResource planning, recruitment and key talent development Requirements10+ years of experience in developing and supporting enterprise applications.Experience in DevOps and agile development methodologiesExperience in developing and supporting banking applications in Hadoop, Spark, Hive, Impala, Java, cloud technologiesExperience in CI-CD tools like Bitbucket Jenkins, Nexus, JIRA, confluenceExperience in TWS and shell scriptingFamiliarity with relational databases like MySQL, Maria DB, Mongo DBSelf-starter with the ability to develop resilient application. Good knowledge in banking Finance platformKnowledge in elastic search and GrafanaExperience in Site Reliability Engineering (SRE). Able to manage business and provide timely updates on issues & resolutions. Able to do capacity management and suggest on the capacity Requirements.Responsible for the application stability Fluency in written and spoken English; Good communication and interpersonal skillsCore CompetenciesDependability — Job requires being reliable, responsible, and dependable, and fulfilling obligations.Adaptability/Flexibility — Job requires being open to change (positive or negative) and to considerable variety in the workplace.Cooperation — Job requires being pleasant with others on the job and displaying a good-natured, cooperative attitude.Stress Tolerance — Job requires accepting criticism and dealing calmly and effectively with high stress situations.Integrity — Job requires being honest and ethical.Concern for Others — Job requires being sensitive to others' needs and feelings and being understanding and helpful on the job.Leadership — Job requires a willingness to lead, take charge, and offer opinions and direction.Persistence — Job requires persistence in the face of obstacles.Analytical Thinking — Job requires analyzing information and using logic to address work-related issues and problems.Initiative — Job requires a willingness to take on Responsibilitiesand challenges.Apply NowWe offer a competitive salary and benefits package and the professional advantages of a dynamic environment that supports your development and recognises your achievements.
Skills Roles & ResponsibilitiesSetting up of new machines according to deployment scheduleInstall new software operating system and office applications (MS Office), antivirus and relevant hardware driversMigration of end users data from existing machine to new machineDrive Technology Standards through adoption of best practices/SOPs and ITIL standardsPrepare self-help guides, feasible procedures for users and conduct training when necessaryEnsures data updated promptly and accurately in the assets databaseCoordinating project schedules, resources, Read more
equipment and informationMonitor job progress and handle all issues that arisesPerform any other duties as assigned by the managementManage and maintain company IT infrastructure and network designProvide comment and finding of company IT infrastrutureDealing with IT vendor or ISP on our requirement RequirementsDiploma in IT related coursesAt least 5 years of experience in IT helpdesk or desktop support functionProficient in Windows 7, 8, 10 OS, TCP/IP, WIFI, Data migration, Printer driver setup and othe common office IT equipmentMinimum 2 years of Hands-on knowledg in Networking for the following:Servers basic knowledgeFirewall managementNetwork equipment managementAP Controller managementIP phone system managementAble to perform troubleshooting on network equipmentAble to perform task independently, require minimum supervisionDetails oriented and works with a high degree of accuracyGood communication skills in EnglishJapanese speaking is mandatory to communicate effectively with Japan IT vendor and IT deparment in Japan HQ
Skills

Roles & ResponsibilitiesResponsible for planning, supporting and executing global and regional infrastructure projects (Data Center Exit and Legacy to PaaS/SQLaaS database migrations)Support activities related to database support during infrastructure events, changes related to database maintenance, DC activities.Remediation and migration of the banks end of life infrastructure.Compliance with operational / change management guidelines.Knowledge in Sybase database administration, Linux, BMC SQL BackTrack, BMC Patrol, Commvault are a plus. RequirementsAt least Read more
3 to 5 years' experience and knowledge of the following RDBMS technologies:MSSQL 2000, 2005, 2008, 2008R2, 2012, 2014 and 2016 Analytical and troubleshooting experience on MSSQL ServerExperience in large enterprises supporting 500+ serversInstallation of MSSQL Reporting Services & Analysis Services.Capable to perform MSSQL DB setup, database upgrades, space management, backup & recoveryDiagnose and resolve performance issues, connectivity/security issues and database corruptions in a critical production environmentSetup and maintain High-Availability and Disaster Recovery solutions (Log shipping, Mirroring, Replication, AlwaysOn) in MSSQL using MSSQL Client tools.Familiar in Windows system administration relevant to MSSQL database management.Experience in supporting multiple MSSQL Server installations on a single box & in multi node cluster environment.Experience in troubleshooting MSSQL Log Shipping, Mirroring , Replication and AlwaysOn problems.Experience with clustering technologies and replicationAssisting application teams to resolve performance issues when they arise, coordinating with cross-functional teams where applicable.Capable of providing provide 24X7 support in a critical production environment.Capable of handling workload and volume.Propose and/or participate in ongoing process improvement programs, automation projects.Should be able to deliver and drive tasks independently as well as a team player, positively contribute to meet the team goals & exhibit ownership of deliverables.Strong PowerShell & Perl skills in Windows environment, debugging infrastructure support scripts in case of issues or / for better management.Experience in ITIL process & ticketing systems is added advantage
Skills
Roles & ResponsibilitiesThe Ministry of Home Affairs (MHA) aspires to be a world-class organisation in delivering safety and security for our people. In pursuing our mission to make Singapore our Safe and Secure Best Home, we remain always constant and true to our core values of Honour and Unity. Job Scope / Key deliverables: The job holder provides 24/7 incident and access management of each of the MHA Read more
enterprise-wide Data Centres (DC) to ensure smooth operations and highly available DC facility services, to support the Home Team's key operational systems and next generation ops-tech capabilities.Work with vendors supporting the DC facilities and operations Implement the technical standards and processes for each of the DC. These include: Support and maintenance of the DC facilities Safety and statutory requirements Service level agreements Physical security All MHA owned IT and DC related asset and inventory of hardware and software Equipment delivery and allocation of resources (e.g. rack space) in the Data Suite DC cleaning, monitoring and automation Job Requirements:A diploma in Computer Science or Engineering related field Minimum 1 year of relevant working experience in a DC environment Professional certifications / trainings in Certified DC Professional (CDCP) and Information Technology Infrastructure Library (ITIL) Understanding of DC operations and facility, which includes Mechanical and Electrical equipment and other supporting equipment within the facility Understanding of ITIL and Business Continuity Plan (BCP) frameworkAll new appointees will be appointed on a two-year contract in the first instance. We wish to inform that only shortlisted candidates will be notified within 30 days upon closing of the advertisement.
Skills Roles & ResponsibilitiesQUALIFICATIONS:Required:4+ years experience in information technology/computer science background2+ years experience in a technical operations role (ITIL)Working knowledge of Informatica 8.5, 9.6,10.2, Oracle Exadata, Cognos, Tableau and SAS.Working knowledge on Bigdata environment is added advantageGood Knowledge of Data Warehouse architecture, migration projects and Data Integration concepts.Proficient in Microsoft Office products, MS Project, and VisioManaging, organizing, and prioritizing multiple tasks and responsibilities.Excellent communication skills, both verbal and writtenComfortable Read more
working with all project stakeholders (business users, architects, project managers, business analysts, developers, test analysts, production support team)Telecom industry with CRM, Billing experience is strongly desired.Amdocs/Kennan product knowledge is added advantageRequirementsQUALIFICATIONS:Required:4+ years experience in information technology/computer science background2+ years experience in a technical operations role (ITIL)Working knowledge of Informatica 8.5, 9.6,10.2, Oracle Exadata, Cognos, Tableau and SAS.Working knowledge on Bigdata environment is added advantageGood Knowledge of Data Warehouse architecture, migration projects and Data Integration concepts.Proficient in Microsoft Office products, MS Project, and VisioManaging, organizing, and prioritizing multiple tasks and responsibilities.Excellent communication skills, both verbal and writtenComfortable working with all project stakeholders (business users, architects, project managers, business analysts, developers, test analysts, production support team)Telecom industry with CRM, Billing experience is strongly desired.Amdocs/Kennan product knowledge is added advantage
Skills

Roles & ResponsibilitiesLiaise with Users and Procurement to call RFP/Tender.Lead in evaluation of RFP submissions.Manage vendors during project implementation.Conduct User Acceptance Tests.Handover completed projects with good documentation to Operations Team.Provide network operations support for a campus LAN networkManage incident of network issues.Prepare incident reports.Escalate to relevant parties promptly.Manage maintenance contracts and service subscriptions.Ensure prompt renewal of services and contracts.Ensure compliance to policies, processes and standardsCollaborate with other teams Read more
in IT department to support customer's project initiativesProvide 24/7 primary network maintenance standby support.Provide guidance and coaching to junior team members.RequirementsDegree in IT with at least 7 years of network experience including 3 years in project cum vendor management at lead level.Good technical cum resource management skillsRelevant Experience in Network Architecture and DesignAble to write approval papers.Able to do presentations to C Levels.CCNA or CCNP certified a mustCITPM, PMP and ITIL certified preferred
Skills