Sign in or register for a JobTech account.
Jobs that require

inquisitive

skill
Responsibilities:
To perform reception, registration, administration of patients' visits, appointment scheduling, collection of payments in a fast paced, dynamic environment
To demonstrate care, empathy and professionalism in frontline services to patients
Dispensing medication to patients
Check and receive delivery dental supplies from vendors
To assist the dentists in all forms of dental treatment and look after patient's comfort during treatment
Assisting and directing patients in taking X-Rays
Ensures the cleanliness and sterility of dental instruments & equipment
Preparation of dental materials for the respective treatment
Provide admin support in all aspects of clinic operations and patient care
Ad hoc duties as assigned
Requirements:
Fast learner and good team player
Meticulous and positive attitude to continuous improvement
Possess excellent interpersonal & communication skills
Patient, understanding and able to display professionalism in handling & receiving patients
Experience is preferred but not necessary. On-the-job training will be provided.
Interested candidates may send their CVs to us through our career page http://www.idental.com.sg/careers/ or email it to hr@idental.com.sg.
Skills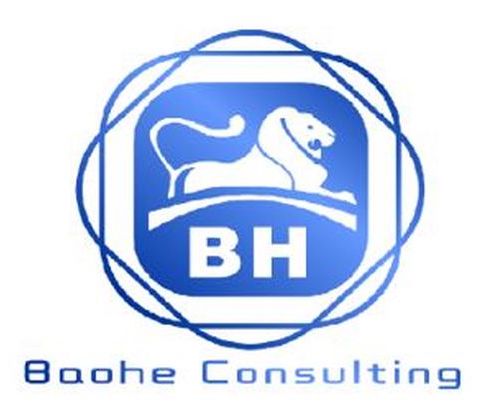 Job responsibilities:
Perform data entry related to AP/AR/GL
Reconcile the bank statement
Assist in year-end closing and reporting
Perform sorting, filing and archival of financial records and documents.
Assist in corporate secretarial duties including preparation of company incorporate document and directors'/shareholders' resolutions for on-going corporate secretarial matters for clients, maintenance of statutory records and registers.
Other ad-hoc duties as assigned
Job Requirements:
GCE "O"/Diploma in Accounting/LCCI
1 year of hands-on accounting experience
Proficient in MS office especially in Excel and MYOB accounting software
Responsible with positive attitude, be willing to learn and able to meet deadline
Salary range: $1800 - $2400.
5 days work week (Mon to Fri); Positive and work life balance environment, Medical & dental insurance benefit.
Applicants require work pass need not apply. Please note that only shortlisted candidate will be notified.
Skills
$1,600 - $2,200 a month*Core Responsibilities:*Set up jigs, fixtures and tooling required for machining.Operate manual and CNC Lathe, VTL and Milling machines.Perform in-process inspection on machining parts using precision gauges and micrometers.Comply with engine manuals, technical data and work instructions for all machining operation.Initiate and suggest continuous improvement ideas to improve process, productivity and quality.Perform Total Productive Maintenances.Maintain good housekeeping practices on machines and in work area.Comply with Read more
safety rules and regulations during course of duties.Perform other related duties as assigned.Qualifications: NITEC / Technical Certificate in Mechanical / Precision Engineering or equivalent.At least 2 – 7 years' machining experience in Precision Engineering / Metal / Aerospace environment.Must be able to operate manual and CNC Lathe, VTL and Milling machines.Good knowledge in machining processes and able to read and understand blueprints with Geometric Dimension & Tolerance (GD&T) and is able to use standard measuring instruments.Strong attention to detail, ability to multitask and possess good communications skills.Able to perform rotating shift (7.30am to 4.48pm or 7.30pm to 4.48am).Job Type: Full-timeSalary: $1,600.00 to $2,200.00 /month
Skills SingaporeJob DescriptionHandle enquiries, quotations, correspondence, etcPrepare Purchase Orders / Delivery Orders, invoices, Import / Export documentations, etcSupport logistic monitoring of shipment / courier servicesGeneral office adminstrative & accounting worksHandle any ad hoc duties assignedJob RequirementsResponsible, initiative, hardworking and independentAble to multi taskWilling to learnPossess good work attitudeProficient in Microsoft Word, outlook and excel. IT knowledge would be an advantage.Job Type: Full-timeLanguage:English & Chinese (Preferred)
Skills

SingaporeAs a hiring manager, you will help HHWT to source for talent (content, creative, tech) across Singapore, Malaysia and Indonesia. This is a FULL-TIME position based in SINGAPORE (9.30am - 6.30pm). We're a START-UP so be prepared for a fast-paced and exciting work environment! Please read the following carefully before applying for the position:Key Responsibilities:Become the "go to person" for all things recruitment - from interview process through Read more
to compensation packages and market knowledge Source, interview, hire and on-board talent across all business areas Find and engage passive candidates through creative sourcing techniques Regularly manage pipeline activity and maintain data integrity Proactively share data-centric updates with internal stakeholders Establish and maintain meaningful relationships across management and key cross-functional stakeholders internally (e.g. Recruiting, HR, Compensation, and Diversity teams) Run internal and external activities to build rapport and brand value Requirements If the following describes you, you might be the one we're looking for!Passionate about what HHWT stands for Highly proficient in English with great written and communication skills Ability to hit the ground running and be part of a fast moving team You pay meticulous attention to detail Honest and responsible Eager to learn Comfortable cultivating and maintaining relationships, especially across jobs, industries, and personality types Excellent networking skills to build relationships with potential candidates online and offline Experience independently partnering with leadership on hiring initiatives Experience in compensation and general HR requirements as related to hiring Experience hiring in creative space and recruiting regionally is preferred Experience working in a team-based environment Tech-savvy and able to effectively use technology to assist in talent acquisition Self-starter who can operate effectively in a fast-paced environment and navigate ambiguity independently Ability to manage multiple searches through strong project management and prioritization skills Strong attention to detail and the ability to prioritise competing demands Strong problem-solving, data analytics and reporting skills Positive, warm and friendly An independent worker but also a team playerThis is a highly competitive position and only shortlisted applicants will be contacted. A test and interview will be given before we decide on the outcome. All the best!!
Skills SingaporePermanentHR Assistant (5 days, Tuas, $2000-2300)MNC LogisticAttractive remuneration packageTransportation provided at designed MRT in west areaJob responsibilities:Responsible for daily HR & Admin mattersHandle recruitment activitiesAssist in monthly payroll processUpdate and maintain staff records in the systemHandle foreign work pass applicationProcess various claimsPreparation of relevant documents(Offer Letter etc)Ad-hoc assignments assigned by the managementJob requirements:Minimum Diploma with at least 2 years of working experience in HR fieldPossess willingness to learnSalary Read more
range: $2000-2300Location: Tuas (transport will be provided at Choa Chu Kang, Chinese Garden, Lakeside, Boon Lay and Jurong West)We thank you for your interest in this position, applicants with relevant experience please send Microsoft word resume with expected salary to hr @machspeed.com.sg for faster processing. Alternatively, please visit http://www.facebook.com/MachspeedHR for more jobs available, thank you.Shortlisted candidates will be contacted for interview session via phone. Thank you very much.Agency License No. 12C6200 / EA Personnel No.: R1548977Job Type: PermanentExperience:human resources: 2 years (Required)License:Singapore NRIC (Pink/Blue) (Required)
Skills $1,400 - $1,800 a monthFull-Time Position (5 days work week, 9AM - 6PM)Training ProvidedWe're looking for candidates who are versatile, adaptableand possesses a keen mentalityto learn a variety of critical business skills.If you are seeking a learning experience with a plethora of different tasks, you're the type of person we're looking for!Your responsibilities include: This will be a hands-on position that involves the combination of sales, back-end operations, Read more
customer engagements either face-to-face, over the phone or online and administrative tasks ensures an always diverse and interesting portfolio of tasks.Basic service support of existing clienteleSupporting operations managementBrainstorm and input with new market penetration and exposure ideasManagement handling in full sales fulfillment cyclePerform research into our clients' industries and provide actionable tips and advice for expanding their reach in the digital spaceSupport and contribute with copywriting and content creation needs (in-app, website, landing pages, system emails, etc.)Involvement in marketing, financial, and operations projects & campaignsManage, prepare, monitor and update on fulfillment requirementsRepresent the company as the HQ between multiple parties and making arrangementsOther adhoc duties if requiredQualifications: A successful applicant should display the following attributes:Excellent command of English, written and oralHave your own computer or laptopSeeks opportunity for growth by taking on additional responsibilitiesBe a great teammate and representative of SIGNALGRYD's positive spiritA willingness to embrace change, pivot, and to adapt strategies on the flyAble to work independentlyOrganized, detail oriented, and ability to multitask.Express strong willingness to learnAppreciates open communicationPreference: Strong computer and internet research skillsStrong organizational skillsKnowledge of G Suite Products & Business Apps (Guidance will be provided)Ability to plan, organize and develop your own scheduleExperience with Adobe Creative Suite (Ps, Lr, Id) is a plus; or express willingness to learn__________________________Are you motivated by the prospect as a Admin & Operations Position with a dynamic and forward-thinking company?We want to hear from you! Interested candidates should apply with their cover letter and CV and click Apply Now below.Job Type: Full-timeSalary: $1,400.00 to $1,800.00 /monthLocation:Singapore (Required)
Skills Who is Mastercard?We are the global technology company behind the world's fastest payments processing network. We are a vehicle for commerce, a connection to financial systems for the previously excluded, a technology innovation lab, and the home of Priceless®. We ensure every employee has the opportunity to be a part of something bigger and to change lives.We believe as our company grows, so should you. We believe in Read more
connecting everyone to endless, priceless possibilities.Job TitleManager, Product Management - Technical, Product Development - Data & ServicesWho is Mastercard? We are the global technology company behind the world's fastest payments processing network. We are a vehicle for commerce, a connection to financial systems for the previously excluded, a technology innovation lab, and the home of Priceless®. We ensure every employee has the opportunity to be a part of something bigger and to change lives.We believe as our company grows, so should you. We believe in connecting everyone to endless, priceless possibilities.MasterCard Advisors is helping shape the future of Services by leveraging data from billions of anonymized, aggregated transactions to help financial institutions, merchants, media, and governments manage & grow their businesses effectively leveraging analytics & Insights, Consulting, Loyalty and Managed servicesThe Product Development team is charged to develop future products and solutions focused on Insights, Loyalty & Managed services by enabling project management excellence framework delivering great business value and user experience leveraging cutting edge technologyTitleManage -Product Management - TechnicalProduct Development, Data & ServicesAs a Product Manager, you will manage the development of one or several analytic products serving a wide breadth of industries, by partnering with engineers and consultants to develop innovative analytic solutions to complex business problems. Our Product Managers are involved and engaged in the entire feature life cycle. This includes working with UX Designers to create mockups, collaborating with engineers on feature release, and partnering with sales and marketing to communicate the value of our products to potential clients.Join a fast-growing team As a Product Manager, you will:• Drive the evolution of Data & Services products/platform with an impact on all aspects of product development, from defining strategy to product design and cultivating usage• Lead the discovery phase of new features. What business problems are users trying to tackle? How are they doing that today, both in our software and externally? What are their biggest pain points with that process, and how can we design a product which best helps them?• Partner with roles across the organization including consultants, engineering, and sales to determine the highest priority problems to solve• Evaluate trade-offs between many possible solutions to a problem, taking into account usability, technical feasibility, client timelines, and differing stakeholder opinions to make a decision• Break large features into smaller, releasable milestones to collect data and feedback from users as early as possible• Evangelize releases to users, incorporating feedback, and tracking usage to inform future development• Work with small, cross-functional engineering teams to define vision, establish team culture and processes, and create functional requirements and designsIdeal Candidate Qualifications• Prior experience in a product management role• Prior experience in leading a large team• Curiosity, creativity, and excitement for technology and innovation• Demonstrated quantitative and problem-solving abilities• Ability to multi-task and strong attention to detail • Motivation, flexibility, self-direction, and desire to thrive on small project teams• Outstanding communication and organizational skills• Superior academic record at a leading national university• Coding experience, while an asset, is in no way required for our day to day work• Strong English written and verbal communication skills • Prior experience in leading teamsMastercard is an equal opportunity employer that values diversity and inclusion. Applicants will be considered and treated without regard to gender, gender identity, race, color, ethnicity, national origin, religion, sexual orientation, veteran or disabled status, or any other characteristic protected by applicable lawMastercard is an inclusive Equal Employment Opportunity employer that considers applicants without regard to gender, gender identity, sexual orientation, race, ethnicity, disabled or veteran status, or any other characteristic protected by law.​If you require accommodations or assistance to complete the online application process, please contact (Hidden Text) and identify the type of accommodation or assistance you are requesting.Do not include any medical or health information in this email. The Reasonable Accommodations team will respond to your email promptly.
Skills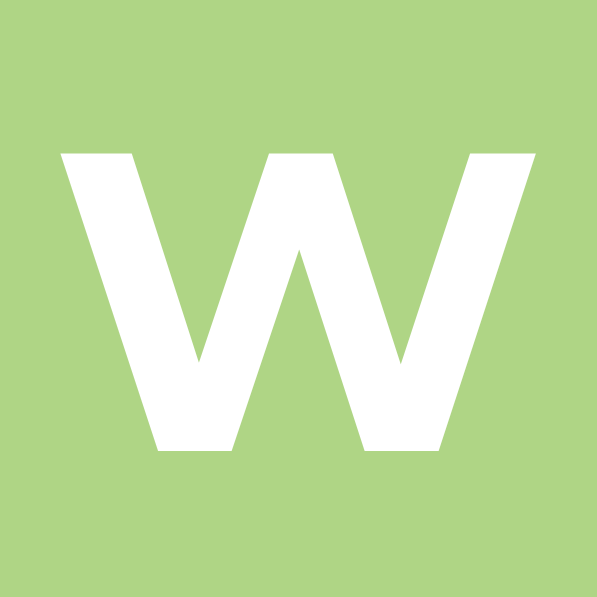 As a production assistant, reporting to the Factory Supervisor, you will be a part of the production team. Job descriptionSupport the supervisor in meetings and administrative tasks Based on the established procedures and guidelines, daily tasks includes packing, card printing and personalization, card counting, QC, cards receiving and hand over to courier Follow production process and complete required forms in order to improve production efficiency and reduce quality Read more
accidents/error Daily inspection of production equipment Weekly random inspection of test cards Download data into smart cards via a specific server and production equipment Ensure accuracy of data printed on the products Write up SOPs in regards to production process Ensure proper housekeeping and safety in the production area Ad-hoc duties as assigned by supervisor Training will be providedRequirementsMin. GCE 'O' or 'N' Levels Computer literate, proficient in Microsoft Office Bilingual in English(Written and spoken) and Basic Mandarin Keen attention to detail, adherence to deadlines Able to work independently and in a team Strong communication skills and willingness to learn Experience in equipment/machine repair and maintenance is a plus Occasional weekend OT may be requiredThe remuneration package will vary according to experience and skills set. Interested candidates are invited to submit a comprehensive resume with the following information: - Education background - Work experiences in point form - Reason(s) for leaving - Current and Expected Salary - Date of Availability / Notice Period We regret that only shortlisted candidates will be notified.
Skills Responsibilities:Develop and manage new business for the company and be responsible for helping increase retail revenue and increasing market share. Involve in the execution of business development plans, strategies and organized events. Develop, seek and execute new business developments programme planned by company Source and assess potential partners, solutions providers, vendors, stakeholders Source and assess information on the potential demand of product/service offering, competitive landscape, pricing/costing information for Read more
project evaluation. Perform cold calls, sales pitches and negotiate on business development offers to potential customers.Requirements:Degree in Business or Engineering or Equivalent Tertiary education meeting the Skills and Knowledge requirements. A team player with good interpersonal and communication skills, achievement oriented and results driven. Possess good presentation and negotiation skills, and be willing to learn and prepared to grow with the organization. Minimum 1 to 3 years of relevant experience is preferred. Candidates from the energy industry such as generation companies and solar industry in solar system design and project management will be added advantageOthers:5-day work week.
Skills