Sign in or register for a JobTech account.
Jobs that require

instrumentation technology

skill

Roles & ResponsibilitiesResponsible for the Design and Development of Printer SystemTo provide technical leading, assistance or advice to other team members as appropriate, to participate in the accomplishment of project tasksQualification/Verification of new products and to create electrical test plan during project development stagesCompletion of Product Test Case and Check Approve Engineering Test Reports before products move into next phaseAssist Project /Group leader(s) as Electrical design leader in Read more
managing new projects, undertaking projects and duties assigned by ManagementInvolve in Quotation jobInvolvement in the creation of QFDStudy of Product and Hardware Specifications and Requirements, and provide Technical & Documentation support for production sample / prototype build during development stagePerform tests and guide to other electrical engineer according to test plan and make test report for future referencePerform failure analysis and trouble-shooting on failed items (FA)Create idea for Value Engineering and second sourceCreate, update and / or check schematic, assembly drawings/Bill of Material and parts drawing RequirementsCandidate must possess at least a Bachelor's Degree in Electrical & ElectronicCandidate must understand printer function. At least to understand Stepper motor, Thermal head and sensors.At least 10 years of working experience in product/design & development work for Electrical & Electronic.Experienced in product/design & development work, Microcontroller/Microprocessor based design, familiar with mechanical control, interface (SPI, I2C, RS232, Parallel, USB and SATA,) will be an added advantageWilling to perform OvertimeInterested applicants, please send in your resume stating your date of availability, current and expected salary.We regret that only shortlisted candidates will be notified
Skills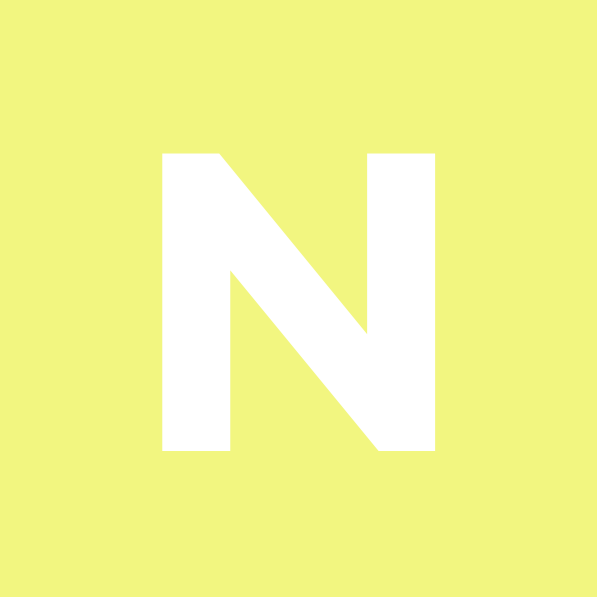 Roles & ResponsibilitiesJob Duties and Responsibilities:Learn algorithms, processes, and programs used in current Nordson equipment.Analyze customer requirements and investigate machine capabilities.Propose and implement new solutions.Research, select, and apply sensors, communication technologies, motors, or control devices for use in a machine designs.Conduct studies to determine the feasibility, costs, or performance benefits of new equipment.Analyze designs regarding loading, speed, stress, wear, etc. to produce solutions that satisfy customer needs on Read more
performance and reliability.Write Visual Basic and PLC Code to implement solutions and corrections to issues at customer sites.Generate and run test routines to verify robust code and machine operation.Effectively utilize instrumentation to assess proper machine operation.Direct contract facility engineers in turn-on and testing of new equipment.Develop effective working relationships with contract manufacturing engineers, field support technicians, and customers.Travel to customer sites to resolve problems with selective soldering machines installed at customer site.Review field reports to direct and implement improvements to issues being found at customer sites.Improve robustness of software solutions to increase customer satisfaction and reliability. RequirementsEducation and Experience Requirements:Bachelor of Science in Electrical Engineering, Computer Science, or Mechatronics.At least 5 years' experience in electrical control of mechanical assemblies, robotics, or similar products.Preferred Skills and Abilities:Proficient and experienced in various programming languages.Deep knowledge of Visual Studio and PLC programming.Knowledge of single phase and three phase primary power circuitry.Proven ability to do hands-on trouble-shooting of mechanical and electrical systems.Experience with various types of instrumentation.Excellent written and verbal communication skills in English.Travel requirements:International travel is expected to be around 20%, with frequent local travel in Singapore to contract manufacturing facilities.
Skills Company: ST Engineering Land Systems Ltd.Business Area: Land SystemsJob Description :Operate self-driving vehicle in both autonomous and manual modesEnsure safety of occupants, pedestrians, cyclists, and other motoristsCollaborate with engineers to follow test proceduresProvide feedback to research and development team to improve software performancePrepare the vehicle for daily driving (general maintenance, charging, and upkeep)Assist in mounting of sensors, computers, and wiringTroubleshooting any issues during fleet operationsInspect and service our Read more
fleet vehiclesDiagnose malfunctions and perform repairsSupport the design and testing of electrical/mechanical subsystems for a range of autonomous platforms across multiple domainsRequirements :Diploma / ITE in Automotive EngineeringBackground in testing, maintenance or automotive fieldsExperience using shop and power toolsPrevious employment as a professional driver or certification from driver safety programsPassion for working on cars and technology
Skills Roles & ResponsibilitiesThe Engineer (RTS, Power) is responsible to manage the electrical powering system and functional interfaces with other systems and support the maintenance of the entire power cabling system/physical integration and defining electrical components. He/She also validate the functional behaviour of the Control/Command system on train level. He/She support the testing team to regularly test and validate the functionality of the Control/Command on train level through specific Read more
maintenance program.Requirements~ Control and monitor all the electrical motors, traction and other electrical equipment performances within the trains. ~ Determine the maintenance and repair of the existing electrical systems, motors and equipment. ~ Establish control standards and procedures to monitor the performance of electrical generating and distribution systems, motors and equipment. - Lead maintenance team to redue machine unplane downtime to achive ISO target- Upgrade and improve machine condition, to improve quality requirement- Lead maintenance crew to carry out prevetive maintenance and machine overhaul- Ensure maintenance team to achieve zero Lost Time Injury Frequency (LTIF)- Lead maintenance team to work in safer manner- Spare part inventory control, to avoid loss on spare part waiting time- Up keep and maintenance production machine to operate in safer way- Cost saving on operation- Co-operate with production section to ensure smooth prodution- Asst to prodcution manager for ad-hoc project- Travel overseas for technical support or training when necessary- provide training to subordinate, to shorten trouble shooting time.
Skills Roles & ResponsibilitiesTo support and maintain the ASRS (Automation Storage and Retrieve System) and its equipment for the logistics operationsTo carry out continuous improvement to eliminate the ASRS and its equipment breakdownTo carry out planned maintenance of the ASRS and its equipment as per scheduledCarry out repair and troubleshooting of equipment breakdownMaintaining correct spare parts safety stock and replenishmentAssist Senior Engineer, coordinate and facilitate with internal customers.RequirementsRelevant certification Read more
from recognized institutionsProficiency in MS Office (Excel and Words)Familiar with AC installation up to 400/480 volt and DC up to 24 voltFamiliar with wiring diagrams, symbols, and electrical measuringFamiliar with electrical/mechanical drive technology (e.g. motors and gears)Familiar control technology (e.g. controls/inverter)Forklift license will be an added advantageGood working attitude, teamwork oriented and ability to learn new tasksMust be able to work at heights exceeding 40 meterMust be able to work on rotating shiftsLocation 10 Bulim Ave (Transport will be provided, pick-up point at Boon Lay, Jurong East and Choa Chu Kang MRT stations)
Skills Roles & ResponsibilitiesPushing and managing the Early Project Development activities of the SBU Power for the APAC region as Business Development Manager.Develop for the APAC region in close cooperation with Sales and all relevant Business Departments of MAN ES a sustainable pipeline for capital intensive power plant projects if feasible including LNG Infrastructure as EPC/IPP.Develop for the APAC region in cloth cooperation with Sales and all relevant Business Read more
Departments a sustainable pipeline for Hybrid, Microgrid solutions.Identify customer needs and provide input for development of new solutions fulfilling those needsStrive for partnership and exclusivity with clients and customers in attractive opportunities.Provide project assessment (360° risk assessment) for each project.Provide support in preparing market surveys, reports and updates to the Organization with main focus on Microgrid / Hybrid / LNG ProjectsRequirementsBachelor Degree or aboveFluency in EnglishEntrepreneurial mindsetDetailed understanding of the business on technical and commercial levelsDetailed understanding of the power generation business as well as experience in contracting with EPCs; knowledge of motors, generators,power plants an advantageSeasoned sales / marketing experience, preferably in the heavy equipment projectsJob Description (Please name max. 7 major tasks / responsibilities)​
Skills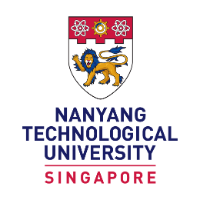 Roles & ResponsibilitiesSchool of Materials Science and EngineeringSpecialisation :Polymer and supramolecularFluorescence or electrochemical based biosensorSynthesis of polymers/molecular sensors for flexible electronics and biosensor applications.Integrate functional surfaces and microfluidic devices.Synthesis of supramolecular surface sensorsOversee various research projects.RequirementsCandidate must possess : -At least a PhD in Chemistry, Chemical Engineering, Materials Science or related fields.Strong research background in polymer synthesis and analytical chemistryStrong research background in biosensors
Skills Roles & ResponsibilitiesAn exciting opportunity to work in a leading enterprise as an Embedded Engineer! RequirementsMandatory Skill-setAt least Diploma/Degree in Electronic & Electrical or Computer Engineering;At least 1 year of experience in firmware development;Good knowledge and experience in Embedded Programming using C, C++, Python in Embedded Linux and MCU;Electrical planning and wiring for electronic components (AC, DC, I/O, Sensors);Good working knowledge in various Operating Systems (OS) i.e. Linux Read more
and Windows;Proactive, responsible, good work attitude and a team player;Good interpersonal communication and documentation skills.Desired Skill-setMCSE or Linux certified.ResponsibilitiesDesign and develop controller firmware using MCU or Embedded OS;Setup and field-testing of controller system;Attend to day to day operational tasks and assists and coordinate with engineers on issues and investigation for root cause;Involved in equipment installation, relocation, replacement and removal i.e. network devices, system hardware devices, cabling patching, rack and mounting, power & cooling systems;Involve in electrical wiring up for controllers to sensors and power supplies;Assist in troubleshooting in Linux/Windows system;Identify areas of improvement and ensure corrective or preventive actions are put in place;Any other tasks assigned from time to time.Should you be interested in this opportunity, please send your updated resume to [Click Here to Email Your Resume] at the earliest. Confidentiality is assured, and only shortlisted candidates will be notified.EA License: 07C5639
Skills
Duties and responsibilities:· Carry out installation and removal work for example, removing false ceiling, remove flexible air-duct from the main duct, taking measurement and others site activities.Inspect current HVAC systems for effectiveness and safetyPerform preventative maintenance on HVAC systems to increaselongevityConduct performance tests with specialized toolsTroubleshoot current HVAC system issuesRepair damaged units and systems· To be involved and carry out planning, execution and updates for all daily on-site Read more
work· Oversee the day to day operations and routine / breakdown maintenance of the HVAC and associated systems· Other tasks as assigned by supervisor.Qualifications:ITI/Diploma holderExcellent written and oral communicationskillsGood Team player and excellentcollaboration skillsWork Experience:· 1-2 years of experience in HVAC system· Strong understanding and hand-on experience of the HVAC's Air side (AHU and its downstream components)· Possess good practical knowledge of electrical and mechanical works related to HVAC and lighting· Experience in installation and/or guiding technician in installation of inline/ultrasonic BTU meter, thermistors, sensors, dampers and equipment· Able to work in weekend or after office hours if necessary. Day-off shall be compensated
Skills Roles & ResponsibilitiesManage production work package in the project and meeting the objective of each milestones.Prepare production and inspection processes layout.Involve in R&D for product development phase, provide process FMEA, lab sample testing, etc.Generating requests and technical specification, liaise with cross functional department, external suppliers for realization of production equipment.Designing, developing and operating automation equipment and test device for production.Managing prototype and pilot run in close cooperation with Read more
production.Responsible for the qualification of manufacturing processes in cooperation with Production.Managing ramp-up phase including production release according to check-list in cooperation with production.Ensure quality control procedures to resolve production problems or minimize costs.Provide technical support and continuous improvement for existing production line. RequirementsMinimum Diploma in Mechatronics Engineering or with relevant qualification.Prior experience in manufacturing industry, knowledge in interfacing sensors and building test equipment is desired.Experience working with 3D modeling (Solidworks) and system control technology (Simatic step 7). Possess good communication and organizing skills.Heart of innovation.Possess positive energy, initiative, ability to contribute and willingness to learn.Able to work in multi-disciplinary and with international teams.Frequent travel to Malaysia manufacturing plant will be required.
Skills