Sign in or register for a JobTech account.
Jobs that require

intercompany accounting

skill Roles & ResponsibilitiesWe are looking for an enthusiastic and talented individual to join our expanding global finance team. Reporting into our VP Global Accounting and working closely with the regional finance team, you will play a key role in the regional and global finance and accounting functions, ensuring consistently accurate financial reporting and proper financial control throughout the APAC regionRequirementsAbout EssenceEssence, part of GroupM, is a global data Read more
and measurement-driven agency whose mission is to make advertising more valuable to the world. Clients include Google, Flipkart, Nando's and the Financial Times. The agency is more than 1,600 people strong, manages over $3.6B in annualized media spend and deploys campaigns in 71 markets via its global offices throughout North America, EMEA and APAC.Visit essenceglobal.com for more information and follow us on Twitter at @essenceglobal.About the roleWe are looking for an enthusiastic and talented individual to join our expanding global finance team.Reporting into our VP Global Accounting and working closely with the regional finance team, you will play a key role in the regional and global finance and accounting functions, ensuring consistently accurate financial reporting and proper financial control throughout the APAC region.Some of the things we'd like you to do:Manage the monthly close process including the timely completion of close items and reporting in BFC consolidation systemPartner with client finance teams and local finance representatives in multiple marketsMonitor relevant guidance to ensure accounting policies and procedures are in complianceWork closely with Finance IT team to improve system processes and reporting outputsProject manage SOX and financial audit processes and maintain compliance with request deadlinesMaintain control documentation and lead development of additional automated/system controlsManage month-end close activities, including the review of journal entries and reconciliations for various balance sheet and income statement accountsManage and mentor general ledger accountants and accounts payable teamSuggest, develop and lead process improvement projects such as enhancing internal controls/systems and streamlining accounting processesPrepare schedules and reports for management and external service providersProvide a high level of customer service to finance and non-finance business partnersWork quality and innovationOwn the actual financial results including timely and accurate financial reportingFind efficiencies to improve the timeliness of month end closingProvide regular updates to regional and global finance leadership on performance, including strategic thoughts and guidance on regional performanceA bit about youBachelors degree in Accounting or related fieldChartered Accountant designation or equivalentFluent English10+ years of proven progressive accounting experience, minimum of 5+ years managing deadline-driven close and reporting activities2+ years experience in a similar role in a high-growth advertising agency or technology companyExperience managing a month-end close involving multiple financial systems across multiple countries and possibly more as the business grows in the regionExperience merging/integrating multiple financial systems and processes into a single reporting streamExperience reporting financial information in BFC/Cartesis or similar consolidation systemsIntercompany accounting experience across multiple entities in several different levels of the organizationProven project management skills with a focus on timeliness and high quality results in a rapidly growing and changing environmentDemonstrated ability to roll-up sleeves and work with team members in a hands-on capacityCommitment to process improvement and the ability to think "out-of the box"Strong communication and interpersonal skills, adept at building relationships across the organizationProficiency with Microsoft tools (Excel, Word) and Google tools (Sheets, Hangouts) is requiredExperience with SAP BusinessOne, Blackline, BFC/CartesisExperience in a multi-country/currency environmentAdvertising, Media, or Entertainment industry experienceWhat you can expect from EssenceEssence's mission is to make advertising more valuable to the world.We do this by employing the world's very best talent to solve some of the toughest challenges of today's digital marketing landscape.It's important that we hire people whose values reflect those of our own: genuine, results-focused, daring and insightful. As an Essence employee, we promise you a workplace that invests in your career, cares for you and is fun and engaging.We believe these factors create a workplace where you can be yourself and do amazing work.We are an equal opportunity employer and value diversity at our company. We do not discriminate on the basis of race, religion, color, national origin, gender, sexual orientation, age, or marital status.
Skills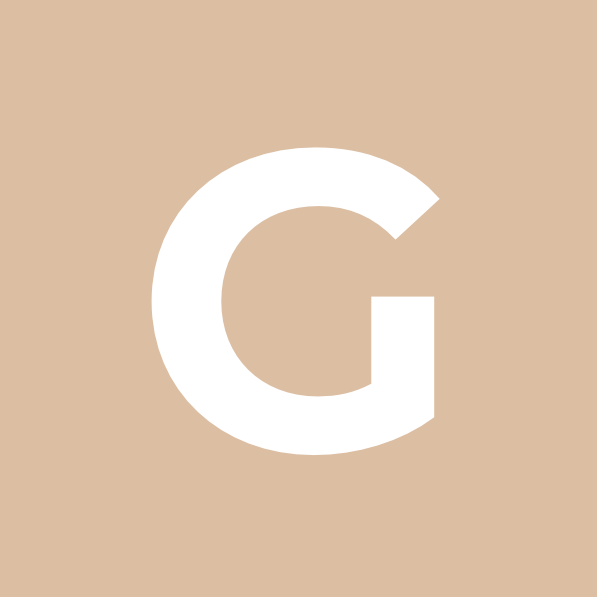 Roles & ResponsibilitiesA Listed Company.Responsibilities:BU Financial Reporting and ManagementManage Group Consolidation process across subsidiaries companies and submit quarterly consolidation and reporting packages in compliance with IFRS.Work closely with internal and external stakeholders to ensure compliance with financial policies and procedures.Manage daily accounting functions of a portfolio of companies, including review of journals.Liaise with Shared Services team and Treasury on Accounting issues for period closing, collections and payments.Ensure preparation Read more
of the monthly, quarterly and annual consolidated financial statements are in accordance with Singapore and International Financial Reporting Standards and regulations.Ensure timely and accurate month-end, quarter-end and year-end closing and management reporting with preparation of variance analysis, cash flow statement, accounting schedules and bank reconciliation.Maintain the global chart of accounts in SAP. Responsible for oversight of all intercompany transactions and processes, as well as the completeness and accuracy of the intercompany accounts.Ensure compliance of financial records with corporate and statutory requirements.Update, formulate and implement group accounting, financial policies and procedures.Liaise with external auditors to coordinate the annual statutory audit.Undertake ad-hoc projects and analysis work when required.Business Analytics & Costs ControlEngage with BU to stay updated on business and cost developments to challenge cost escalations and business cases to realize operation efficiencies.Identify or explore opportunities for more effective delivery of outputs.Actively participate in the learning and sharing of best practices.RequirementsRequirements:Bachelor's Degree in Accountancy or ACCA or Chartered Accountant (CA).Minimum 5 to 8 years of relevant Accounting and Finance experience, with hands-on Group Consolidation and Management Reporting.Excellent people management skills.Good working knowledge in Singapore Financial Reporting Standards and Tax regulations.Knowledge in SAP is highly preferred.Advanced knowledge in MS Excel.Positive attitude and ability to cope with tight deadline in a fast-paced working environment.Hands-on, meticulous, analytical and independent.Possess excellent interpersonal and communication skills.Other Information:Working Location: Bugis/City Hall.Working Hours: Mondays to Fridays, 8.30am - 5.30pm.To apply, please visit www.gmprecruit.com and search for Job Reference: 14108. To learn more about this opportunity, please contact Novita Tan at [Click Here to Email Your Resume] We regret that only shortlisted candidates will be notified. GMP Recruitment Services (S) Pte Ltd | EA License: 09C3051 | EA Personnel: Novita Tan | Registration No: R1220374
Skills Roles & ResponsibilitiesJob Description:Handling and maintaining of full sets of accounts, which includes invoicing, accounts receivable, accounts payable, fixed assets, financial general ledger and other ad-hoc duties;Ensure timely submission and responsible in preparation of full set accounts, monthly financial reporting, monthly management accounts, reconciliations of Intercompany accounts and bank and maintenance of bank accounts, bank clearing and journals entries;Monitor monthly accounts payable, receivable, handle general ledger functions and Read more
monthly bank reconciliation. Posting journal entries and finalizing accounts, checking and maintenance of all financial ledgers;Ensuring that all accounting entries and procedures adhere to the company's standing instruction, including the timely issuance of invoices to vendors/suppliers;Checking and keeping records of the reimbursement of petty cash. Monitoring of cash flow and accounts ageing;Prepare audit schedules for auditors, knowledge of audit preparation is required. Have the experience of liaising with the external auditor and tax agents;Liaising with internal staff, banker, auditor, tax agent, supplier, customer, government body and any internal or external parties on accounts matters;Providing relevant supporting returns and schedules for tax and statutory reporting including quarterly tax (GST) reports;Project costing, forecasting of cash flow, banking of cash collections, and special projects;Proper accounting and recording of Fixed Assets. Ensure accuracy, completeness, timeliness and data integrity of all financial data; andOther ad-hoc duties as assigned by the management.RequirementsRequirements:Candidate must possess at least Diploma/Advanced/Higher/Graduate Diploma, Bachelor's Degree/ Post-Graduate Diploma/Professional Degree in Finance/Accountancy/Banking or equivalent;At least 2 Year(s) of working experience in the related field is required for this position;Strong accounting knowledge, communication, writing and follow up skills;Analytical, meticulous and eye for details;Have the maturity and interpersonal skill to deal effectively with both internal and external parties;Able to work independently with minimum supervision;Able to work in a fast-paced environment and long hours;Those who can start immediately or within a short notice period will have an added advantage.
Skills
Roles & ResponsibilitiesManaging debtor accounts book to ensure timely payment of outstanding invoices.Manage portfolio by maintaining regular contact with debtors to ensure invoices are paid.Monitor debtor balances to ensure reduction in debtors DSO (days sales outstanding.Proactively follow up investigations for escalated cases, ensure issues or complaints are resolved with proper closure.Escalate open log issues to relevant processing stakeholders to resolve debtor's disputes on invoices or payment, or to Read more
follow up on resolution.Send Reminder Letters and Statement of Account to debtors with outstanding balance.Ensure adherence to credit and collection policies and procedures.Process refunds or credit balances such as excess payments or credit notes upon customer's request.Administer customer master codes (account creation and maintenance)in IBS.Administer debtors' payment by CASH and GIRO in IBS.Monitor PO issuance, match PO against DO and Tax invoices, follow up with unmatched PO.Perform monthly supplier's reconciliation.Ensure payment made in accordance with Company's AP internal control policy and Accounting policies/guidelines.Prepare and ensure AP accounting entries are correctly passed in accordance with Accounting Policies.Perform intercompany accounts reconciliation within the targeted timeline and follow up on the reconciliation of items for resolution. RequirementsA Diploma in Accountancy / LCCI Level 3 Accounting / CAT or equivalentPreferably with 3 years of relevant work experience.Good communication skills especially in communicating with client by phone & email.Strong proficiency in MS Office applications.Knowledge in IBS ERP will be an added advantage.
Skills

Roles & ResponsibilitiesDynamics AX Functional Consultant- FinanceAs a prominent candidate, the Functional Consultant will be responsible for implementing AX Financial Management module of Dynamics AX 2012/365O application. This person will have a wider understanding of ERP business processes from Financial Management perspective with a background of delivery of large-scale ERP solutions.Key Roles and Responsibilities: • Take ownership of all aspects of Financial Management module, working with the business Read more
stakeholders and successful delivery of the programme • Assist with kick-offs, requirement gathering and knowledge transfer sessions; evaluate the client business processes and provide Business requirement document • Analyse client requirements and objectives, suggest Business Re-Engineering processes, eliminate non-value addition processes and derive how best the software can address clients' business process • Perform Fit-gap analysis, convert requirements to functional specs and functional design documents • In order to ensure End to end business solution be delivered, need to work closely with clients and other team members to define, design and align the business application to the business requirements • Configure and showcase Financial Management processes/systems as to how the solution meets client business requirements like Chart of Accounts, Consolidation of Accounts, Financial Reporting per Business unit/department, Exchange Rates, Intercompany Accounting, Ledger Accruals and Allocations, Accounts Receivable and Accounts Payable, Fixed Assets, Cash and Bank Management • Should have experience in handling SIT, End user training, UAT and Go Live • Should have experience in data migration activities and approach for it • Mentor other consultants in delivering according to client expectations; take ownership and deliver successful completion of projects including documents, user manuals • Participate in the development of functional design documentation and technical specifications, unit and system test scripts, and deployment plans, perform SIT testing • Facilitate functional sessions and weekly status meetings with clients, including the ability to drive a client to decisions • Conduct functional testing of modifications and sub-processes during the implementation process • Test and deploy Microsoft Dynamics system; including executing the pilot/implementation/deployment of new requirements or enhancements to the Workday application and integration support • Engage with customer project managers, defining customer strategies and requirements, guide customers through the implementation process, configure the application according to customer requirements, develop data conversion plans • Ensure delivery of high-quality services and products to customers • Work with customer to identify/resolve all issues that could impact project scope and/or timeframeRequirementsSkills Required:Total 8-12 years of work experience with minimum 5+ years of experience in Microsoft Dynamics AX2012/Dynamics 365 for operation Implementations4+ years' understanding of and primary responsibility for solutions in Financial and Project Management Accounting and also multi-country and multi- currency AX implementations in Dynamics365O or other AX versionsStrong and proven experience of implementing AX with at least 3 End-End AX / ERP implementation experienceExperience in Housing implementation would be added advantageHas good knowledge on UK Localization features, CIS, VAT shelter, multi dimension financial reporting, Customer Collections import, Auto bank reconciliation, Vendor payments and Management Reporter including configurationHas experience on Integration of Dynamics365 for operations with other applications and CRMMust have expertise knowledge & experience on Project Management & Accounting, Fixed Assets, AP/AR, General Ledger, Supply chain, Taxation and AuditAwareness on Power BI and reporting tools added advantageSolid understanding of interoperability issues and the strengths and weaknesses of platforms and productsConfident and possesses effective communication skillsAbility to learn quickly and confident in delivering the solution independentlyAbility to work under pressureEducational Qualifications:MBA/M.Com/ CA or any other equivalent graduation in a reputed universityExperience on UK projects desirableCertifications in Microsoft Dynamics AX Finance modules desirable
Skills Roles & ResponsibilitiesPerform Interco Reconciliation and LiaisonPerform Accounts-Related Data EntryProcess Vendor Invoices and Cheque PaymentsEnsure timely financial and management reporting and efficient daily processing of payments and transactionsAny ad-hoc duties as and when assignedRequirementsLCCI/Diploma in Accountancy or equivalent3-4 years accounting experienceProficient in MS Excel and WordsAble to multi-task, meticulous and independent
Skills