Sign in or register for a JobTech account.
Jobs that require

intrusion detection and intrusion prevention systems (ids/ips)

skill
You perform in-house engineering function in security ops centre to be enable better security monitoring and ensure timely technical fault resolution. You are responsible to conduct troubleshooting, designing and developing engineering solutions as well as conducting technical training for users. Your challenge lies in having deep technical knowledge and hands-on experience with a broad spectrum of enterprise operating systems, networking and security products in order to automate various Read more
aspects of security monitoring and resolve technical faults independently.You must have a tertiary qualification in information technology, computer science, computer engineering or a related discipline. You should have at least 6 years' work experience in cyber related field, with a broad exposure to infrastructure, network and multi-platform environment. You should also have hands-on experience in system and network administration, deploying firewalls, VPN, SIEM, IDS/IPS, HIDS, logic access controls or vulnerability scanners.Only shortlisted candidates will be notified.
Skills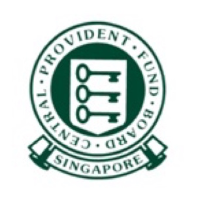 As trustee of the nation's retirement savings, the Central Provident Fund (CPF) Board helps 3.8 million CPF members save for their retirement, healthcare and housing needs. Every CPF Ambassador plays a vital role in helping Singaporeans save for a secure retirement. So long as you have the passion and commitment to serve the public, you will find your niche in our big family.Information TechnologyIT systems form the backbone Read more
of our operations. We are looking for individuals with passion and IT expertise, to help us improve the delivery of our systems and services.The Board's IT systems support a high daily volume of financial transactions for CPF members. In addition to keeping the lights on, the Board also keeps pace with the external environment through innovation in its IT systems.Responsibilities: Review and develop the operating guides for ID and Access control administrationReview IDs, Accesses and Security Settings to comply with policies and standardsEnsure that ID Administrators' actions are being substantiated by approved requestsAssume the audit liaison officer role for Security Administration in gathering and providing accurate audit related artifacts to internal and external auditorsProvide advisory on ID and Access administration controlsRequirements:Minimally 4 years' working experience of information security in a complex IT environmentGood working experience of Security Administration in one or more of the following areas: Mainframe, AS400, Teradata, Active Directory, Privileged ID Management's tool, Identity Governance & Administration's tool, SAP, Windows, Unix, Oracle and MSSQLProject management experience will be advantageousGood communication, influencing and presentation skillsMeticulous, systematic, independent and able to communicate effectively at all levelsCertification in either CISSP, CRISC or CISM will be beneficialSeniority of appointment will commensurate with relevant work experience.
Skills Consulting Systems Engineer - AMP and Cloud Security Exciting opportunity to be part of an elite technical pre-sales team responsible for driving the success of our AMP and Cloud Security solutions.This is a consultative technical (pre-sales) position that supports the Sales organization working directly with prospective customers and managing all the technical aspects of pre-sales activities through to a successful deployment. The Cisco CSE is responsible for presenting, Read more
demonstrating and architecting solutions to solve the cyber security needs of some of the most influential companies in the region. The candidate must be highly accomplished with network security, networking and cloud technology (SaaS, PaaS and Iaas) - You must be a self-starter, act as an industry subject matter expert, and strive to help Cisco make customers for life.The successful candidate will be the main pre-sales technical and product adviser on Cisco AMP and Cloud Security solutions in the ASEAN countries and South KoreaWhat You'll Do Be the main go-to resource for the sales team and potential customers for technical product questions, trials and pre-sale customer issues during the sales cycle. Delivertechnical product presentations along with sales reps via web conferencing or in the field. Assist sales reps and customers on determining if customer environments are supported by current and future versions of Cisco's enterprise solutions. Full ownership of AMP and Cloud Security POV and Security Risk Assessment activities in ASEAN and Korea, providing customers with a consultative experience demonstrating risk and solution value. Provide essential input and responses to RFIs / RFPs Successfully transition new customers into the customer success program. Assist in the delivery of technical training modules to new team representatives including ongoing training to the sales team. Evangelize and enable the wider Cisco CSE and Channel Partner SE teams in region. Work directly with Product Management team as a liaison to accounts around technical product requirements and to provide customer feedback with the goal of enabling continuous improvement of Cisco enterprise solutions. Effectively interact with internal engineering teams to scope out and provide solutions to complex technical issues for highly visible account opportunities. Travel throughout the region to visit prospective customersWho You Are 5+ years of experience as a Systems Sales Engineer or in a similar sales engineering role at a data network vendor, DPI equipment vendor, security vendor, service provider or network security company5+ years of related technical experience, installing, designing, managing, administering and supporting an enterprise networkProven track record of managing partnering with sales account managers to close deals Deep knowledge of TCP/IP, HTTP, Load balancers, proxies and firewallsStrong understanding of LAN and WAN networking protocols and technologies, including switching, routing and network security including, DDoS, Firewall, IDS, IPS, anti-virus and common exploitsProven ability to provide hands on technical product demonstrations and training.Love and passion for helping customers and delivering satisfaction even when faced with difficult customers. A positive attitude and friendly outgoing personality. Strong written and email etiquette skills. Strong oral communication skills, including the ability to present technical information in user-friendly language. Ability to prioritize and work responsibly with or without direct supervision. Desired / Good to Have 5 years of high-end enterprise Pre-Sales experience working directly with network or cloud security products. Demonstrable experience with scripting languages such as Python, and API frameworks such as REST / SOAP. Experience selling governance and compliance solutions a plus. Strong network security skills that would include hands-on experience with Checkpoint, Cisco, Juniper, Bluecoat, FireEye, Symantec, CrowdStrike, Carbon Black, Zscaler... along with other appropriate certifications (e.g. CISSP, CCSE, GCFW, JNCIS-SEC/JNCIP-ENT, GCIH etc). Advanced level network technology certifications (e.g. CCIE, CCSP, JNCIE etc). Why Cisco We connect everything: people, processes, data, and things. We innovate everywhere, taking bold risks to shape the technologies that give us smart cities, connected cars, and handheld hospitals. And we do it in style with unique personalities who aren't afraid to change the way the world works, lives, plays and learns. We are thought leaders, tech geeks, pop culture aficionados, and we even have a few purple haired rock stars. We celebrate the creativity and diversity that fuels our innovation. We are dreamers and we are doers. We Are Cisco.
Skills
$4,000 - $6,000 a monthContractThis role involves administering and maintaining Microsoft Windows servers, Linux servers, Apache Tomcat web servers with MySQL and or MSSQL database servers, TCP/IP network administration, administration of IEEE802.11xxx WiFi networks, familiar with IEE802.15 mesh wireless networking and familiar with IEE802.15.4 ZigBee wireless networks.This specific position serves as the key resource for administering and maintaining the IT infrastructure required by SinBerBEST and its associated projects. Read more
This infrastructure will include data collection servers, management and coordination of data analysis software developed by various researchers, and also coordination of the various sensing and control systems that are implemented.The goal of SinBerBEST (Singapore Berkeley Building Efficiency and Sustainability in the Tropics) is to reduce office space energy consumption with in depth use of sensing and modelling technologies. As part of our deliverables, we are to build and configure the various servers needed to measure the environment and ensure that such data are delivered in a timely and reliable manner to the back-end servers, with the data processed and ultimately, with the capability to enable useful visualizations and data outputs for the end-user.In addition, this position needs to be involved in several focussed projects that are being conducted concurrently. For example, one of the ongoing projects involves running social network-based applications on the test bed in order to model and modify energy consumption pattern of the subjects involved, while another project is focussed on wireless control of lighting systems.The successful candidate is expected to be able to administer and maintain the overall IT infrastructure to accomplish the above mentioned goals.ResponsibilitiesInstall, configure, monitor and backup MS Windows servers, Linux servers (primarily Ubuntu) and Apache Tomcat web servers.Administering MySQL databases or Microsoft MSSQL databases.Administering TCP/IP networks.Apply operating system patches and upgrades on a regular basis. Evaluate the impact of patches if needed and advise accordingly.Install new servers and configure hardware, peripherals, services, settings, directories, storage, etc. in accordance with standards and project requirements.Perform regular backup operations, ensuring all required file systems and system data are successfully backed up. Prepare and test recovery procedures. Formulate and recommend backup strategies if needed.Embark and lead on server administration assigned projects to improve the overall administration effort.RequirementsRequires strong working experience in server system administration.Broad knowledge of industry IT best practices.Degree in IT or equivalent in Information technology or computer science with four to five years of working experience in system administration.Requires strong interpersonal skills in order to work with both technical and non-technical staff at various levels throughout the organisation.Must be able to communicate technical information in a clear and concise manner.Good communication and interpersonal skillsMicrosoft or Linux or CISCO certifications are preferable.MS Windows server administration and MS Windows Active Directory experience and LDAP required.Document and propose IT policy objectives.Observe and enforce company IT policies.Desired ExperienceStrong Experience in MS Windows and Linux system administration.Experience in Apache Tomcat Web server administration.TCP/IP network administration experience.Experience with MySQL database and or MS SQL database administration will be an advantage.Working experience of IT security will be a plus.Working experience with Sophos hardware based firewall solutions will be an advantage.ITIL V3 aware.Job Type: ContractSalary: $4,000.00 to $6,000.00 /monthExperience:system administration: 4 years (Preferred)Location:Singapore (Preferred)
Skills Responsibilities: Strong understanding of corporate infrastructure and to be able to initiate investigation of issues that affect a client's ability to maintain a static reliable connectionUnderstanding of customer topology and potential work-around scenarios to mitigateclient impact. Modify and create work instructions or Recipes to prepare for similar impacting eventsand allow for a quicker response. Constantly review work instructions for accuracy andsolicit improvements through second level support groups. Ability Read more
to communicate effectively throughout the incident management process toensure that all communications are timely and accurate, as per documented process Follow documented support procedures, managing each issue through resolution orturnover in order to maintain established service levels. Track update and resolve all assigned incidents, changes and problem reports in theincident management system, ensuring that documentation is thorough, accurate andmeets a standard of high quality. Properly escalate incidents in a timely manner per support guidelines and procedures. Proactively monitor, recognize, analyze, isolate and/or resolve documented hardwareand software problems utilizing a variety of hardware and software testing tools andtechniques. Liaise with L2 support groups and/or development groups to collaborate on theresolution of incidents. Support project schedules and changes. Maintain technical skills through participation in ongoing training. . Responsible for the internal and external communication of issues to management, otherinternal support groups, and the customers via pages, email broadcasts or phone. Should have a strong understanding of transaction message flow and the different typesof exceptions that can be encountered resulting in cardholder impact Incident bridge stewardship in support of timely resolution of internal issues.Qualifications: At least Bachelor's degree or equivalent experience ITIL certification or Cisco Certified Network Associate (CCNA) or higher is added advantage. At least 2 years of experience working as an Operations support Analyst, or equivalent first or second level network support experienceKnowledge of data-center and wide-area-network routing/switching, tunneling, security operations/engineering, MPLS and Ethernet carrier transports, WiFiKnowledge of Solarwinds, NetCool or other fault monitoring toolsetsKnowledge of BMC, ServiceNow or other incident and change management toolsBroad knowledge and background on TCP/IP, MPLS, WAN, and LAN technologies.Good working knowledge on Cisco 65xx/72xx/76xx, Nexus 5k/7k/9k & FEX, Bluecoat proxy, F5 load balancersSound understanding and working knowledge of routing protocols such as BGP, EIGRP and OSPF.Ability to interpret firewall logs and look for specific permission or denial of a source IPs to a specific destination in support of troubleshootingIn-depth understanding of all proprietary as well as industry standard tools to support monitoring and response for client and brand issues.Excellent verbal/written communication, organizational skills, ability to prioritize constant changing work load to meet business demand.Good interpersonal skills and ability to work as a high performing team.Use sound judgment in determining priorities and enlisting support of other internal groups to prevent any compromise to business or client service level agreements.Proper escalation to support groups based on criticality and exposure.MS Office suite proficiencyEAP No. R1548171 EA License No. 95C5411
Skills
You maintain situational awareness of cyber incidents happening in the Defence ecosystem. You also oversee all information piped from Defence sectors to the Security Ops Centre (SOC) and correlate voluminous alerts across the different security solutions to make assessments. On this, you perform duty in the 24/7 SOC and develop standard operating procedures to identify and mitigate cyber threats. You also prepare cyber security reports and monitor health Read more
status of security solutions. Your challenge lies in having to make independent assessments, time-critical decisions, follow escalation procedures and carry out immediate response action upon detection of a cyber threat.You must have a tertiary qualification in information security, computer science, computer engineering or related fields, preferably with 3 years' work experience in IT operations, system or network administration or software development. You must be a strong team player with strong written and verbal communication skills. Possession of knowledge in IDS/IPS, netflow, protocol collection and analysis tools is essential. Appointment will be commensurate with your experience.(Candidates with no experience may apply.)Only shortlisted candidates will be notified.
Skills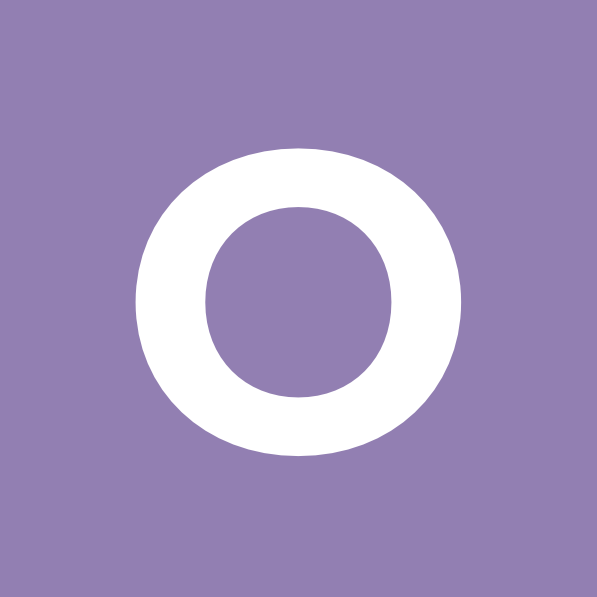 ResponsibilitiesGood experience Network monitoring, remote administration, configuration, trouble shooting, setup, deployment, IP Schema, IP Protocol, Knowledge/experience of routers, switches, firewalls. Installation and deployment of network devices, network backup, IP allocation, VLAN creation, WANS/LAN management, VPN/MPLS management, Network architecture/design knowledge. Have good knowledge and able to demonstrate working experience to independentally configure routing protocols (EIGRP, OSPF, BGP etc.), VRF, Tunneling, IPSEC encryption features and requirement. Authentication, authorization, encryption mechanisms Read more
(LDAP, RADIUS, TACACS+, PKI, SSL, SSH). Sound knowledge in technologies like MPLS, routing, TCP/IP networking and switching. Knowledge in TACACS integration is required Knowledge in network optimization, design and common topology is required Knowledge in Software Defined WAN is a plus and preferred Knowledge in Virtualization, Public Cloud (such as AWS, Azure etc.) is a plus and preferredRequirements Graduated with a Diploma/ Bachelors degree in Computer Sciences or IT-related education. Have at least 3 years of working experience in maintaining and setup networks (i.e. Cisco Routers, switches, load balancers, VPN gateways, access servers etc.). Have at least CCNA/CCNP certification Have prior experience in providing remote support for other countries. Have working knowledge with Encryption Technologies/Virtual Private Networks (SSL VPN, B2B VPN and site to site VPN). Excellent interpersonal skills, must be able to work effectively in a team environment.Please submit resumes to [Click Here to Email Your Resume] with the following details in MS Word format: John Goh Meng Chye EA License No : 06C4642 EA Reg No : R1102621 We regret that only shortlisted candidates will be notified.
Skills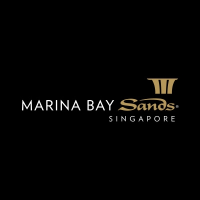 JOB SCOPERespond promptly and investigate all items escalated to third tier Using expert analytical and tactical skills create, tune, and maintain cyber security tools to determine actions and next-steps Work with team members and management in declaring incidents Perform expert level forensics activities Organize and run incident response end-to-end Gather and report metrics and in prepare and present findings, and activities Assist cyber analysts in monitoring reports from Read more
cyber devices to determine which reported items are valid and analyze valid items for actionable events Assist cyber analysts in escalating actionable events for further analysis Perform reviews, tuning, and maintenance on various cyber tools Create and track tickets Review & respond to cyber events, escalating to incident status when warranted Create and maintain documentation of various kinds Collaborate with analysts, cyber team, IT, and the business to resolve events and incidents and liaise with IT Compliance for targeted scans Direct, create, document and maintain processes and procedures Interpret various tool's output to determine malicious activity Write and maintain run books and topology / data flow drawings for each solution Review quarterly audits of baselines for accuracy Direct and participate in the investigation of security violations and breaches - may prepare and present reports on intrusions as needed Maintain an understanding of the current vulnerabilities, response, and mitigation strategies used to support cyber security operations Create and provide reoccurring health reports for cyber tools Performs other related duties as assignedJOB REQUIREMENTSBachelor Degree in Cyber Forensics or relevant field Min. 5 – 6 years of relevant work experience in Cyber Security Professional cyber related certification is required Experience working with cyber technologies to include tuning appliances, hardening, and maintenance Experienced in the analysis of cyber tool alerts and/or results Experience in tiered escalation Experience in at least 2 of these areas:Automated log correlation; IDS/IPS operation and reporting; Web service cyber tools; Firewalls; Scanning tools and reporting; Forensics tools and analysis; Threat analysis; IT networking; Application developmentExpert knowledge of metrics development and presentation Knowledge of privacy and data protection regulatory requirements Experience in Gaming industry preferred Proven effective verbal and written communication skills Ability to establish and maintain cooperative working relationships with fellow Team Members, management, outside contacts, guests and the public
Skills Roles & ResponsibilitiesRole SummaryAs a member of the Global Network Security Operations Team, the Network Security Engineer, Asia is a highly motivated, results-oriented expert who will be responsible for optimally operating network security products globally with special emphasis throughout the Asia region. This position will report to Senior Manager, Network Security Operations Asia.Job Functions / Responsibilities /Results AreaWorking with business requirement holders to ascertain necessary information is available Read more
to make necessary changes on the security infrastructure to safely deliver business needs.Serves as the Subject Matter Expert (SME) for the engineering, architecting, and provisioning of Perimeter Security, Intrusion Prevention and Detection, Web Access Security Gateways, Advanced Threat Protection systems and services.Transforms business requirements into system specifications, document implementation designs / configurations and manage systems accordingly.Provides analysis and consulting on:Standards and PoliciesNetwork Solutions & SecurityData SecurityMaintains operational metrics for management reporting.RequirementsKnowledge and skills on IPS/IDS, FireEyeWorking knowledge on network security systems, e.g. web access security, url filtering, anti-malware / advance threat protection, proxies, DLP etc.Good understanding of OSI Model, TCP/IP protocol suite, network IP subnetting, switching and routingComplete familiarity with ITIL processes – Incident, Problem, Change etc. – experience on ServiceNow tool beneficial.Ability to work with team members located remotely and to leverage multiple service and / or outsourcing providersComfortable to work closely with several teams within the Information Services area as well with the business teamsExcellent written and verbal communication skillsDemonstrated ability to effectively coordinate multiple priorities in a dynamic environment.Strong analytical and problem solving skillsExcellent organization and interpersonal skillsDemonstrated ability to learn quickly, take initiative, manage time and complete tasks with minimal supervisionAbility to work off-hours, as required
Skills

Roles & ResponsibilitiesWe are looking for like-minded people who share a deep passion for information technology. If you feel strongly about making that great, life-changing (for you and the thousands of our customers) footprint upon the face of the earth, then we definitely want to speak with you.Are you flexible...in terms of work responsibilities and arrangements? Are you a willing and able team player? What about being detail-oriented Read more
to produce quality and accurate work? Can you handle the pressure...to balance work and play? And most importantly, are you a self-starter who takes initiative? Don't wait for us to speak with you. (Hint: "Join Now" button!)What a System Engineer Does in TitansoftSupport and maintain all aspects of the office IT infrastructure.Apply operating systems updates, patches and configuration changes.Perform routine audits of systems and software.Able to do research and deploy system enhancements with minimal supervision.Execute tasks assigned by direct supervisor including scheduled after hours on-call responsibility.RequirementsWhat we are looking for in a System EngineerQualificationsMinimum Advanced Diploma in Computer Science or related fields.ExperienceAt least 1 - 2 years of System Administration experience in a Corporate IT environment.Configuring and managing Windows, Linux or Unix systems.Managing Microsoft SQL server 2012 / 2014.Security knowledge and have experience in securing systems, firewalls and anti-virus management.Automating routine / recurring tasks with script.SkillsMicrosoft operating systems, Active Directory and GPO implementation, management and support.TCP / IP networking, DNS & routing.Strong interpersonal and communication skills to be able to engage end-users and to understand requirements.Have problem solving and troubleshooting skills to resolve technical challenges.
Skills