Sign in or register for a JobTech account.
Jobs that require

intrusion detection and intrusion prevention systems (ids/ips)

skill
Implement network & wireless solution like Cisco / Alcatel / HP /
Implement of load balancers and other security appliances like email security, web gateway, web security appliances,
Implement of Firewall or APT like Cisco / Sonicwall / Palo Alto
Implement of security applications like DLP / Anti-virus / NAC / SIEM
Provide rectification and resolution of network problems/issues
Requirements:
Degree in Engineering or computer science or IT
Min 5 years' experience in Network & Security Project Implementation
CCNP certification
Experience in Layer 2/3 switching & routing, TCP/IP , VPN/Firewalls/IDS/IPS, VOIP, wireless LAN and routing technologies
Strong experience in Switching implementation
Experience in network design and troubleshooting; Local Area Network, Wide Area Networks, addressing, routing protocols, Domain Name Services, Proxy Services and Radius Services
Project management of large scale network projects will be an advantage
Interested candidates who wish to apply for above position, please send us your updated resume to jeffn@gemini.sg
We regret only shortlisted candidates will be notified.
EA No 12C5083
Skills Reporting to the Vice President of Information Technology, Asia Pacific (APAC), the incumbent is responsible for the formulation, implementation and maintenance of governance framework and Technology Information Security Policies and standards. Demonstrate expert knowledge and understanding of Information security principles, general IT controls (e.g., business continuity and change management) Demonstrate expertise in network security issues, firewall concepts, network security architecture Hands-on knowledge of information security technologies such Read more
as anti-malware controls, data-loss prevention, intrusion detection/prevention, security information and event management Expertise in managing cybersecurity risks and related response teams, such as Computer Incident Response Teams Expertise in specific security issues around Windows, Linux, cloud platforms, and risk and vulnerability management Excellent written communication skills, with a focus on communicating the business impact of technically complex issues Responsibilities General Management Assess risks to IT. systems' availability, integrity, and confidentiality to ensure security and service continuity Manage and maintain information security controls and strategies Manage compliance with security policies to maintain information assurance and integrity Perform or participate in security risk assessments, business impact analyses, and application accreditation assessments Recommend security improvements to optimize security controls. Validates systems design to ensure security policy and strategy compliance Investigate breaches of security to identify system vulnerabilities Identify industry best practices, standards, methods, tools, and applications to optimize the organization business risk management Responsible for the establishment of the Asia Pacific Region's security strategic direction and roadmap Risk Management, Audit & Compliance Work closely with and support the Compliance and IT leadership to maintain the Information Security Management Program for the APAC region Coordinate, develop and maintain information security policies, standards, and procedures and manage the maintenance of revisions and updates Monitor the effectiveness of the InfoSec and regulatory compliance initiatives Job Requirements                 Bachelor's Degree in Information or Cyber Security, Computer Science, Information Systems, or related field Possess one or more Information Security Certifications (CISSP, CISM, HCISPP, CGEIT, CRISC, CISA, GCCC etc) 3 or more years of experience with a broad range of exposure to InfoSec aspects, including security controls, standards, general business planning, systems analysis, system development, maintenance, and application development Demonstrates comprehensive knowledge and understanding of Information security principles, general and IT controls (e.g., access controls, risk management, change management), related security policies and procedures Understanding of networking and communication protocols including WANs, LANs, Internet, VPN, protocols such as TCP/IP and their impact on information security Strong verbal and written communication skills, ability to communicate in Mandarin will be considered an added advantage (to liaise with internal and external stakeholder based in Asia Pacific) Superior analytical and problem-solving capabilities Highly analytical skills with excellent strategic thinking ability in decision making, planning and organization  
Skills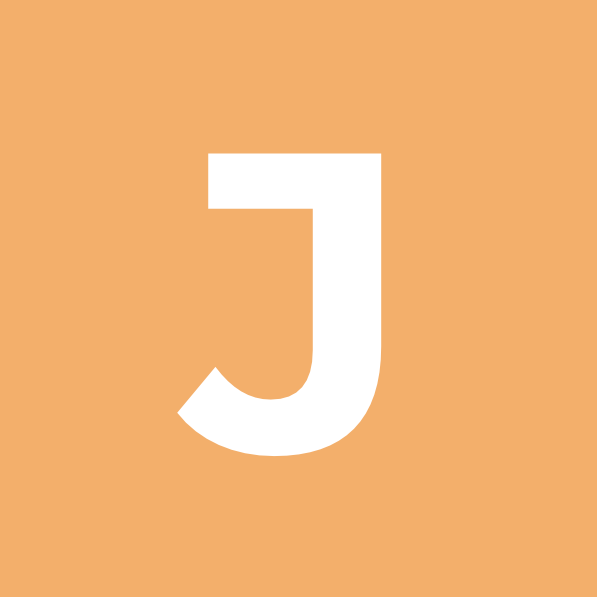 Responsibilities:Work closely with Network Security team in carrying out the network segmentation activities – in particular in relation with Network Security equipments (Firewall, IPS/IDS, WAF…) Implement changes transforming the APAC Bank network following the new Network segmentation design Measuring the progress of network segmentation and maintain the defined network segmentation framework. Documenting the agreed network segmentation framework and the network infrastructure diagram for respective Business Unit Work closely Read more
with global project team for the technical implementation and project update. Work closely with different stakeholders during testing and actual roll-out, ensure they understand the impact of the project rollout and changes Training and mentoring of the network operation teamas part of handover after go live.Requirements:Bachelor's or Master's degree in engineering, computer science or equivalent hands-on technical experience. Previous experience in one or more large Financial Institution CCNP or CCIE on security track would be added advantage Minimum 5 years of experience in network engineering and 2 years in network security Hands-on experience with switching, routing and security components of enterprise networks. Expertise with network segmentation and knowledge of network segmentation leading practices Strong knowledge of networking concepts including network design principles, data flow determination, routing, switching, VLANs, IP addressing, etc. Expertise with 802.1q VLANs and working within industry best practices Good knowledge of 802.1 X authentication will be added advantage Good project management capability to manage multi-tasking network project and prioritize the tasks in an efficient manner to meet goals set. Be a good team player with a high degree of self-motivation.Interested applicants please email your resume in MS word format to: [Click Here to Email Your Resume]. Please include the position applied for and Job Code (J10) in the subject header. *We regret to inform that only shortlisted candidate will be notified
Skills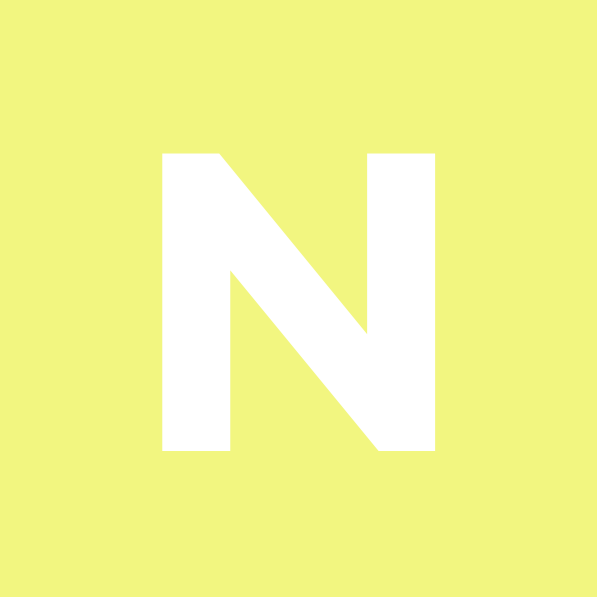 Roles & ResponsibilitiesCyber Threat Analysts uses data collected from a variety of cyber defence tools such as intrusion detection system alerts, firewall and network traffic logs, and host system logs to analyse events that occur within the Company's environment.They perform 24x7 monitoring on both internal and external sources to maintain current threat condition and determine which security issues may have an impact on the organisation, and provide accurate Read more
evaluation of the incident for escalation.Reporting to the Information Security Manager, the incumbent will be responsible for:Round-the-clock surveillance of the Company's information assets using various cyber defense tools to monitor internal and external sourcesIdentify applications and operating systems of a network device based on network trafficProvide timely detection, identification and alerts of possible attacks/intrusions, anomalous activities, and misuse activities, and distinguish these incidents and events from benign activitiesUse cyber defense tools for continuous monitoring and analysis of system activity to identify malicious activity RequirementsQualificationDiploma or Degree in IT or Engineering discipline with at least 2 years relevant experience in the information security domainRelated IT Security certification preferredKnowledge and SkillsKnowledge of common network tools (e.g., ping, traceroute, nslookup)Knowledge of cyber defence policies, procedures, and regulationsKnowledge of different types of network communication (e.g., Local Area Network, Wide Area Network, Metropolitan Area Network, Wireless Wide Area Network, Wireless local Area NetworkKnowledge of SIEM and IDS tools and applicationsKnowledge of front-end collection systems, including network traffic collection, filtering and selectionKnowledge of cyber defence and vulnerability assessment tools, including open source tools, and their capabilitiesKnowledge of incident response and handling methodologiesKnowledge of general attack stages (e.g., footprinting and scanning, enumeration, gaining access, escalation of privileges, maintaining access, network exploitation, covering tracks)Knowledge of system and application security threats and vulnerabilities (e.g., buffer overflow, mobile code, cross-site scripting, procedural and injections, race conditions, covert channel, replay, return-oriented attacks, malicious code) Language/Structured Query Language (PL/SQL)
Skills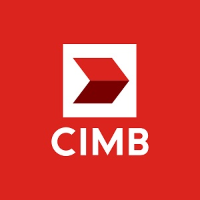 Roles & ResponsibilitiesTo lead and deliver multiple security projects and solutions across one or more IT Security domainsDesign and develop a customized security architecture, evaluate and select the best security systemResponsible for ensuring IT systems and applications within our organization meet the needs of the business while adhering to security best-practices, compliance and regulatory requirementsProvide expert advice and support to the Bank in relation to IT Security & Read more
Regulatory changesManage IT Security incidents, mitigation planning, damage assessment and corrective measuresManage on-going security assessment program in compliance to the MAS Technology Risk Management & outsourcing guidelinesReview vulnerability assessment & penetration testing to assess the residual risks & mitigation plansTo be heavily involved in IT security operations, including but not limited to-Security reviews- Penetration testing- IT security monitoring- Incident ResponseRequirementsBachelors / Masters in Information Technology / Computer Science with relevant industry recognized certificates related to IT SecurityMinimum 6-8 years' working experience in a large-scale IT environment; including 5 years of information security and risk experienceResults oriented and a team playerAbility to build relationships and interact effectively with internal and external partiesGoodunderstanding of TCP/IP protocol and OSI Seven Layer ModelStrong experience in Vulnerability Assessment, Penetration Testing, Security monitoring, SIEM and Security Operations Centre (SOC)Proficient in firewall technologies, Windows and/or Unix-based systems / architectures and related securityAdvance knowledge & hands-on experience in deployment of enterprise IT Security Devices such as Firewall, IDS/IPS, Proxy and LAN / WAN technologiesBe able to articulate threats and risk to business and technology leadersPlease send detailed resume, including salary expectation and contact number to [Click Here to Email Your Resume]. We regret that only shortlisted candidates will be notified.
Skills

Roles & ResponsibilitiesThe Systems Engineer performs real-time analysis and trending of security log data from various security devices and systems. He/She maintains data sources feeding the log monitoring system, develops and maintains detection and alerting rules.Monitor security systems• Perform audits, reviews, security control assessments, and tests of security operations based on established schedules • Perform real time analysis and trending of security log data from various security systems Read more
• Analyse security event data to identify suspicious and malicious activity • Provide inputs to improve security monitoring rules and alerts • Document processes related to security monitoringMaintain security operations• Implement security protocols • Create emergency response procedures • Maintain data sources feeding the log monitoring system • Schedule security checks in accordance with reporting schedules • Prepare periodic status reports for presentation to management Provide user support• Respond to user requests for technical assistance • Assess incident severity • Set clear user expectations on issue resolution • Update users on changes in status during issue resolution • Manage user accountsRequirements• Able to build effective work relationships and work independently, showing team leadership with a positive working attitude. • Able to articulate and leverage on technology to meet organisation's goals, with a holistic view of technology and business. • Technical clarity and understanding of Firewalls, VPN, IPS, IDS, Two Factor Authentication, Active Directory, Internet Proxies, Anti Virus and Perimeter Security principles including log review and analysis (must have worked extensively on at least one product in each of these). • Experience with TCP/IP networking protocols. • Knowledge in security patching, software installation, network/system troubleshooting and maintenance. • Knowledge of basic security concepts and policies. • Experience with vendor and service level management. • Certification in CISSP/GCIH/GSEC/CISA/CISM will be an advantage. • Bachelor degree in Information Technology or equivalent.
Skills Roles & ResponsibilitiesMaintain security operationsImplement security protocolsCreate emergency response proceduresMaintain data sources feeding the log monitoring systemSchedule security checks in accordance with reporting schedulesPrepare periodic status reports for presentation to managementRespond to security incidentsReview security incident reportsEvaluate the type and severity of security eventsAssist with establishing procedures for handling detected security eventsProvide status updates during the life cycle of an incidentCreate final incident report detailing the events of Read more
the incidentSupport the maintenance and update of business recovery/contingency plans and/or proceduresProvide user supportRespond to user requests for technical assistanceAssess incident severitySet clear user expectations on issue resolutionUpdate users on changes in status during issue resolutionManage user accounts RequirementsTechnical clarity and understanding of Firewalls, VPN, IPS, IDS, Two Factor Authentication, ActiveDirectory, Internet Proxies, Anti Virus and Perimeter Security principles including log review and analysis (must have worked extensively on at least one product in each of these).Experience with TCP/IP networking protocols.Knowledge in security patching, software installation, network/system troubleshooting and maintenance.
Skills

Roles & ResponsibilitiesThe Network Security Firewall Engineer will design, implement and maintain support of the network and security infrastructure. In this role, you will configure, deploy, monitor and maintain network security equipment including, but not limited to, layer 4-7 application-aware firewalls. To ensure compliance with DOD information security standards, the position will require working knowledge of supporting/related technologies, industry standards and best practices.Manage firewall and network security systems Read more
by establishing and enforcing approved policiesAnalyze network security requirements and implement perimeter security changes.Utilizing industry best practices for security, disaster recovery, business continuity, change control, the engineer will design, configure, manage and troubleshoot a variety of network firewall technologies.Serve as a subject matter expert in coordinating and troubleshooting with customers, other infrastructure support activities and business units.Develop network documentation of security infrastructureMonitor network performance and implement performance tuning as necessary.Requirements8+ years of Networking experienceExpert level knowledge of Cisco ASA, Juniper, checkpoint and Palo Alto FirewallsExperience in administrating and troubleshooting firewalls within medium to large, complex organizations.Preferred applicants will also have experience with intrusion detection systems, VPN technologies, vulnerability assessment tools, event and log analysis solutions, configuration and change management and other network security systems and devices.Extensive experience configuring and troubleshooting routing and switched infrastructure. with packet capture and analysis methodologies.Extensive experience on two factor authentication technologies like DS3SoldiExtensive hands on experience on Cisco any connects,SSL VPN
Skills Company: ST Engineering Land Systems Ltd.Business Area: Land SystemsJob Description:• Analyze and establish security requirements for designed product & network• Defend systems against unauthorized access, modification and/or destruction• Configure and support security tools such as firewalls, anti-virus software, patch management systems, etc.• Perform vulnerability testing, risk analyses and security assessments• Research and recommend security upgradesJob Requirements:• Degree/ Diploma in Electrical/ Electronics Engineering with relevant experiences• Minimum Degree in Read more
Computer Science/ Engineering, Information Technologies or related field• Knowledge and experience in cyber security e.g. secured coding practices & thread modelling• Good understanding of computer and vehicular network system, e.g. CAN Bus & TCP/IP secured communication• Familiar with Firewall and intrusion detection/prevention protocols• Ability to conduct penetration and vulnerability testing• Singaporeans only
Skills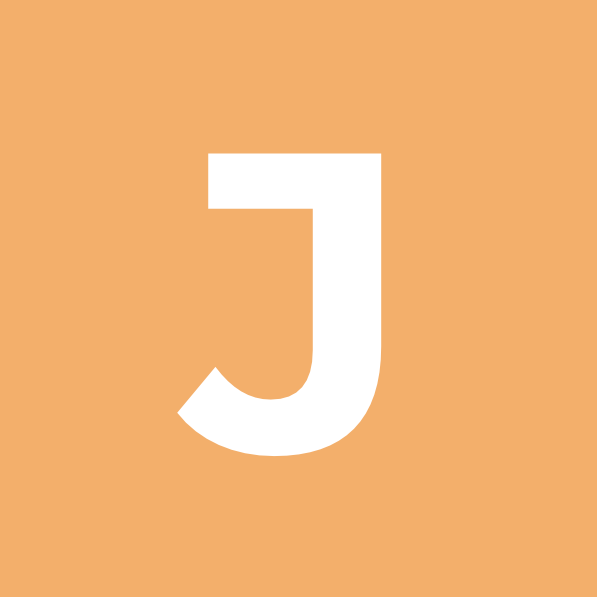 Key ResponsibilitiesDesign, configure, deploy, and maintain the security infrastructure Analyseze problems, recommend solutions, products, and technologies to meet business objectives Responsible for providing regular security reports and updates to the Management Team on the state of the nNetworks. Actively protect information technology assets and infrastructure from external or internal threats,and ensures that the state complies with statutory and regulatory requirements regarding information access, security and privacy Implementing firewall Read more
solutions to properly secure data and provide consultation on all new firewall implementations, firewall configuration changes, and projects requiring security operational support Assist the end-user, other IT professionals, and external customers in requesting security variances and implementation of subsequent configuration change requests Act as a focal contact point for all Regulatory & Audit interfaces and associated activities in the Network Security domain. Recommend best security practices to achieve business objectives, advises on risk assumptions for any variances granted, and provides alternatives to achieve desired end results Assist in incident response for any breaches, intrusions, or theft Monitoring systems for any anomalies, proper updating, and patching Evaluates and performs planning, testing, and implementation of software and hardware upgrades Maintaining system documentation and configuration data for regulatory and audit purposesJob RequirementsA network engineer degree or BS/BE degree ¡n computer science, cybersecurity or related lT fields.Proven work experience as a network security engineer or information security engineer.Experience in creating and maintaining security systems. Thorough understanding of the latest technologies, security principles, and protocols.Complete command on dealing with security systems, intrusion detection systems, firewalls, anti-virus software, log management, authentication systems, content filtering, etc.Ability to work under pressure and stressful scenarios.Ability to communicate and report network security incidents and issues to the upper management.Ability to define and implement the results of malicious code, mobile code, and anti-virus software.Network engineer certifications such as CCNA Security (Cisco Certified Network Associate), CEH (Certified Ethical Hacker), CISSP (Certified lnformation Systems Security Professional), and other Security related Certifications.Firewall knowledge or certification with Fortinet firewall, juniper firewall and etc.QualificationsA Network Engineer Degree or BS/BE Degree in Computer Science, Cybersecurity or related IT fields.Possess current CISCO Certified Network Associate (CCNA) certification CISSP Certification is preferredAt least 6 years of relevant experience in managing Network Security Administration 5 or more years professional experience with current network security protocols, hardware and software Experience with Network infrastructure design, including telephony and video Experience with Cisco router and switch configuration Experience with one or more of the following firewalls: Checkpoint, CISCO, Juniper, Fortinet, Sophos, HP, 3Com and McAfee IDS/IPS and Syslog
Skills