Sign in or register for a JobTech account.
Jobs that require

investigation

skill

Responsibilities:
To provide Level 2 support for Multi-function printers –Lexmark, Ricoh & HP brands.
Manage printer management servers & monitor printer utilization, warning alert and reporting
Support scope: Install, configure, troubleshoot issues, issue resolution, root cause investigation, writing knowledge base articles, providing user education, coordination and follow up with external hardware / software vendors, follow up with user for confirmation of issue resolution
Track incident and service request tickets through internal ticketing system and provide timely resolution and updates according to agreed service level set up the organization
Create periodic reports regarding printer / end user device support and participate & contribute in team meetings
Required Skills/Qualifications:
ITE graduate or Diploma or Degree in science / technology / engineering
Good communication (both verbal and written) skills in English
Minimum 2 years of IT experience
Window 7, Windows 10, Apple Macbook administration and troubleshooting skills
Configuring and troubleshooting skills for SCCM, McAfee AV, ePO, Symantec end protection, Active Directory GPO, Intune, Office 365, Mac OSX
Interpersonal skills with ability to work with heterogeneous teams
Ability to work independent and drive tasks with ownership
Skills Permanent Jalan Boon Lay / Chin Bee Monday to Friday: 7.30am – 5.15pm Up to $5000Responsibilities:Plan, organise and execute QA activities during in-process and outgoing product acceptance Prepare & update acceptance test plans, work instructions & risk assessments File and maintain product inspection records Conduct and supervise technicians on acceptance tests of series production units Perform outdoor field testing Engage customers on acceptance testing of products Prepare defect Read more
rectification notes Investigate and analyse product failures to determine the root cause of failure Work with production to resolve technical and quality issues Feedback to engineers on inspection and quality issues Support engineers in troubleshooting and failure investigation of products Engage customers to resolve product failure issues (FRACAS) and other quality issues Initiate Failure Review Board with internal staff and customers to resolve FRACAS Propose corrective actions and ensure effective implementationPeriod:PermanentLocation:Jalan Boon Lay / Chin BeeWorking Hours:Monday to Friday: 7.30am – 5.15pmSalaryUp to $5000 (depends on qualification and experience)Requirements:Minimum NITEC in Mechanical, Electrical/Electronics, Manufacturing or Automotive Engineering Preferably with 2 years industrial experience in quality assurance field Preferably with hands-on experience in military vehicles or automotive/hydraulic/engine systems Able to read and write inspection reports in English Good interpersonal and communication skills Possess a valid Class 3 driving licence Singaporeans onlyInterested applicants, kindly email your detailed resume (MS Word format is preferred): [Click Here to Email Your Resume] (Reg No: R1107386) Please ensure that applications sent through email are no bigger than 1Mb. We thank all applicants for your interest but regret to inform that only shortlisted candidates would be notified. Success Human Resource Centre Pte Ltd (EA License Number: 97C4832) 1 Sophia Road, Peace Centre, #06-23/29 Singapore 228149 T: 6337 3183 | F: 6337 0329 | W: www.successhrc.com.sg
Skills
We work as a team, in partnership with the community, to make Singapore our safe and secure Best Home.The Ministry of Home Affairs (MHA) aspires to be a world-class organisation in delivering safety and security for our people. In pursuing our mission to make Singapore our Safe and Secure Best Home, we remain always constant and true to our core values of Honour and Unity.Job Scope:You will perform Read more
laboratory analysis, conduct method development and R&D in the area of Document Forensics, to enhance the capabilities of law enforcement agencies. The scope of work also includes the following:Develop, implement and review document forensic laboratory standard operating procedures (addressing safety, operations, regulatory requirements and administration of the laboratory) and all working procedures (for equipment, facilities, manpower and chain of custody)Conduct document investigation and evidence analysis of samples/exhibits received by the laboratory using appropriate instrumentation and softwareAnalyse and interpret data, and prepare reportsRemain current on document forensics and analytical trends, and assess the technology readiness level of new technologies that can advance capabilities in document forensicsTrial and evaluate the accuracy, reproducibility, robustness and reliability of new document forensics and analytical technologies for adoption in the lab or operational environmentManage R&D projects to develop and/or improve document forensics capabilities and expose vulnerabilities in documentsAssist in laboratory administrative (e.g. procurement, lab and equipment maintenance, inventory) and quality assurance dutiesRequirements:Applicants shall minimally have a tertiary qualification in Chemistry, Forensic Science, Material Science or a related science discipline, and preferably a minimum of three (03) years of relevant laboratory experience with techniques such as microscopy, spectroscopy, hyperspectral imaging, electrostatic examination, UV and IR examination. Experience in other non-destructive analysis methods would be an added advantage.Applicants with a Master's degree or PhD in a related field shall preferably possess two (02) years of relevant laboratory experiencePassion for analytical work and the pursuit of scientific innovationsAn independent worker as well as a strong team player who can work collaboratively with cross-functional teams and technology providersAble to prioritize and multi-task effectively to ensure that deliverables are met in a timely mannerStrong sense of responsibility and attention to detailAbility to work under extreme pressure with tight deadlinesPossess strong written technical and oral communication skillsAble to respond to operational needs outside office hours, as and when requiredAll new appointees will be appointed on a two-year contract in the first instance.We wish to inform that only shortlisted candidates will be notified within 30 days upon closing of the advertisement.
Skills ABOUT CSAEstablished on 1 April 2015, the Cyber Security Agency of Singapore (CSA) is the national body overseeing cyber security strategy, operation, education and outreach, technology and industry development for our nation's critical information infrastructures. CSA provides dedicated and centralised oversight of Singapore's national cyber security functions, and focuses on engagement and partnership to ensure the holistic development of Singapore's cyber security landscape. It is managed by the Read more
Ministry of Communications and Information and reports to the Prime Minister's Office.CSA offers exciting opportunities for individuals to be part of our dynamic, multi-disciplinary and committed team shaping Singapore's cyber landscape.ResponsibilitiesThe Singapore Computer Emergency Response Team (SingCERT) is set up to facilitate the detection, investigation, resolution and prevention of cybersecurity related incidents.As a Systems Engineer/ Senior Consultant, you will be guided and trained to handle incidents reported by the public and private businesses in Singapore.You will be exposed to international engagement activities, and be part of the team to manage CERT-to-CERT events. You will also be expected to perform other duties as assigned by management.Conduct technical digital forensic to determine the root cause of the reported incidentsTrack and monitor global and regional cybersecurity events to determine threat impact to Singapore, and escalate reporting to immediate supervisorConduct technical analysis of cybersecurity incidents and open source information to draft reports, advisory and alertsDevelop, implement and conduct cybersecurity technical sharing and cyber outreach awareness programmes for public and private businessesDevelop, organise and conduct technical cybersecurity drills, exercises and training sessions, and conferences for international CERT-to-CERT collaborationsRequirementsRelevant qualification in information security/technology with specialisation in cybersecurity or relevant fieldAt least 1-2 years of working experience in cybersecurity rolesExperience with information security best practices, security frameworks, current cyber threats and the associated tactics, techniques, and procedures used to infiltrate and compromise computer systems and networksAbility to multi-task with good project management skillsGood organisational and interpersonal skillsResourceful, responsible, motivated and able to work independently as well as in a team
Skills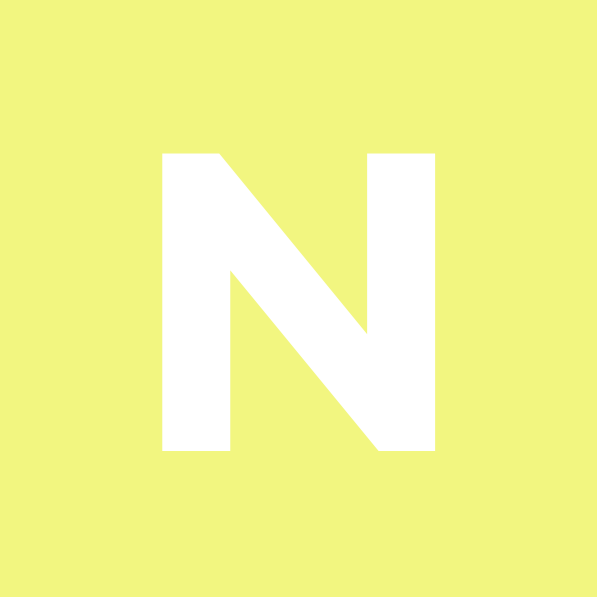 Reporting to the Assistant Director, Fresh Food Distribution Centre, your primary function is to provide customer service and act as the single point of contact in monitoring of KPIs and investigation of the service failures. You will manage the warehouse inventory to achieve accurate expiry control and high order fulfillment rate. You will also maintain the ISO system. In addition, you shall manage operations for one of the Read more
warehouses. You will also be involved in logistics improvement projects through process mapping, information flow and Scorecard data analysis. RequirementsDegree in Business Administration or Logistics Management is preferred or minimum Diploma with 3 years' logistics working experience Strong PC skills in Excel spreadsheet and PowerPoint flowcharting Good communication and writing skills Familiar with ISO 9001 and ISO 22000 Knowledge of Warehouse Management System is a plusWe regret that only shortlisted candidates will be notified.
Skills
Job DescriptionThe Incumbent is responsible to:Provide ophthalmic investigation services to patients, including perimetry, optical coherence tomography, retinal/disc tomography and ophthalmic photographyParticipate in the department operations i.e. workflow improvement, hospital planning, eye screening and eye health talksJob RequirementsCertificate in Ophthalmic Technician preferredCompetent in IT skillsRelevant experience in healthcare/ imaging/ photography will be an advantageA team player with good interpersonal and communication skillsDemonstrate excellent patient service and commits to provide Read more
quality care to patientsPossess keen interest in acquiring new skills and knowledge
Skills Responsibilities: Strong understanding of corporate infrastructure and to be able to initiate investigation of issues that affect a client's ability to maintain a static reliable connectionUnderstanding of customer topology and potential work-around scenarios to mitigateclient impact. Modify and create work instructions or Recipes to prepare for similar impacting eventsand allow for a quicker response. Constantly review work instructions for accuracy andsolicit improvements through second level support groups. Ability Read more
to communicate effectively throughout the incident management process toensure that all communications are timely and accurate, as per documented process Follow documented support procedures, managing each issue through resolution orturnover in order to maintain established service levels. Track update and resolve all assigned incidents, changes and problem reports in theincident management system, ensuring that documentation is thorough, accurate andmeets a standard of high quality. Properly escalate incidents in a timely manner per support guidelines and procedures. Proactively monitor, recognize, analyze, isolate and/or resolve documented hardwareand software problems utilizing a variety of hardware and software testing tools andtechniques. Liaise with L2 support groups and/or development groups to collaborate on theresolution of incidents. Support project schedules and changes. Maintain technical skills through participation in ongoing training. . Responsible for the internal and external communication of issues to management, otherinternal support groups, and the customers via pages, email broadcasts or phone. Should have a strong understanding of transaction message flow and the different typesof exceptions that can be encountered resulting in cardholder impact Incident bridge stewardship in support of timely resolution of internal issues.Qualifications: At least Bachelor's degree or equivalent experience ITIL certification or Cisco Certified Network Associate (CCNA) or higher is added advantage. At least 2 years of experience working as an Operations support Analyst, or equivalent first or second level network support experienceKnowledge of data-center and wide-area-network routing/switching, tunneling, security operations/engineering, MPLS and Ethernet carrier transports, WiFiKnowledge of Solarwinds, NetCool or other fault monitoring toolsetsKnowledge of BMC, ServiceNow or other incident and change management toolsBroad knowledge and background on TCP/IP, MPLS, WAN, and LAN technologies.Good working knowledge on Cisco 65xx/72xx/76xx, Nexus 5k/7k/9k & FEX, Bluecoat proxy, F5 load balancersSound understanding and working knowledge of routing protocols such as BGP, EIGRP and OSPF.Ability to interpret firewall logs and look for specific permission or denial of a source IPs to a specific destination in support of troubleshootingIn-depth understanding of all proprietary as well as industry standard tools to support monitoring and response for client and brand issues.Excellent verbal/written communication, organizational skills, ability to prioritize constant changing work load to meet business demand.Good interpersonal skills and ability to work as a high performing team.Use sound judgment in determining priorities and enlisting support of other internal groups to prevent any compromise to business or client service level agreements.Proper escalation to support groups based on criticality and exposure.MS Office suite proficiencyEAP No. R1548171 EA License No. 95C5411
Skills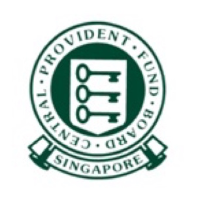 Investigation Officer (Recovery) – ContractAs trustee of the nation's retirement savings, the Central Provident Fund (CPF) Board helps 3.8 million CPF members save for their retirement, healthcare and housing needs. Every CPF Ambassador plays a vital role in helping Singaporeans save for a secure retirement. So long as you have the passion and commitment to serve the public, you will find your niche in our big family.Enforcement officers Read more
partner employers to ensure that CPF members receive their CPF contributions on time. The CPF Board has a three-pronged approach of education, deterrence and enforcement. If you like to meet people from all walks of life and can hold your ground even under pressure, this is the job for you.Job ResponsibilitiesEnforce & recover employee's CPF contributions from employersInterview and record statements from employers and employees and extract wage and other records to determine compliance with the provisions of the Central Provident Fund ActDuties may entail travelling to places of employment.Job RequirementsMeticulous and good with figuresResourceful and adept at multi-taskingFind out more at CPF Careers pageTRUST. Everything We Stand For.
Skills

Summary of Role You are responsible to lead and manage the Dialysis Clinic to deliver holistic care by assisting in all aspects of the management to achieve maximum efficiency and cost effectiveness in the facility while maintaining a safe environment that is supportive of optimal patient care. You will also collaborate with all healthcare and allied professionals to achieve quality outcome in the day-to-day management of the dialysis Read more
patients at the clinic under your management.You are responsible for the professional development of the staff in the clinic to ensure continuing education for the benefits of the staff and patients.You could also be tasked to work on special/ad hoc projects assigned by Head Office. Key Accountabilities Management of ClinicPlan, lead, organize and control the business and operations of clinic.This includes prudent financial management, performance for smooth operations and effective use of the resources at the Clinic including operating and capital equipment budget process. Support and communicate company organizational structure, philosophy, objectives, goals, policies and procedures.Act as stimulus in facilitating the clinic to implement new ideas and programs. Ensure administrative procedures are adhered according to company policies. Maintain compliance with rules and regulations of local regulatory agencies governing private healthcare institutions eg MOH. Responsible for performance in Clinic Balanced Score Card (BSC) and Clinical KPIs. Collaborate with Management in the development of long term business plan for the clinic. Organize and hold regular meetings for the clinic to facilitate open communication and teamwork. Responsible for Incident Reporting (relating to clinical incidents, technical issue, patient's complains, compliance issue etc.) by performing investigation, handling situation appropriately and informing Clinical Manager and Operations Manager timely. Plan and prepare staff roster ensuring full coverage of clinical operations hours. Ensure that dialysis stations are managed and utilized to the maximum. Manage expectations and relationship between Medical Directors, doctors, clinic and patients. Collaborate with Clinical Manager in developing, implementing and auditing nursing standards. Participate in committee activities, surveys and research pertinent to nursing practice. Allocate staff and equipment as necessary to assure adequacy resources to meet care requirements. Maintain cooperative working relationships with other departments and members of the health care team. Participate in the development and maintenance of Quality Improvement Program for the clinic through regular audits, enhancement of current standards of care and active participation in the Accreditation processes. Ensure all equipment and consumables meet standard requirement, at optimal working condition and safe for patient's use. Assume the duties of other staff in the clinic in the event of staffing shortage. Assume additional duties and responsibilities assigned by Operations Manager and Head Office.Patient CareCollaborate with Operations Manager, Director of Nursing and Clinical Manager in coordinating and ensuring that holistic patient's care rendered is safe, competent and individualized. Provide doctor in charge with up-to-date information of patient's clinical data and finding for effective and appropriate intervention. Provide regular structured and ad-hoc health education and counselling to patients, their family and care givers as a mean to improve the safety & quality of patients care. Participate and assist actively during doctor's consultation round.Follow-up on doctor's order. Demonstrate competency in the care and procedures relating to dialysis treatment according to clinical protocols. Perform the duties of Senior Staff Nurse in the area of patients care. Assume additional duties and responsibilities assigned by Operations Manager, Director of Nursing and Clinical Manager.Professional Development of StaffConduct interview of potential new hires and provide constructive feedback to Operations Manager. Collaborate with Clinical Manager to conduct Orientation Program to train new staff (with / without renal experience) to assist new staff to progress from probationary to expert in the care of dialysis patients. Provide leadership, support and guidance to existing staff for clinical and personal development leading to staff satisfaction and retention. Create a positive and performance oriented culture by building an open communication with the staff. Responsible for staff continuing education programs to maintain / advance required level of competency in the field of nephrology, dialysis and transplant. Maintain staff training record and updating HR timely. Collaborate with Clinical Manager to provide an optimal clinical learning environment, to review clinical performance and competencies of staff timely and to coach skill competency. Provide staff with an environment to special assignment / projects to assess staff competency and management of jobs assigned. Responsible for annual Performance Review of staff (including goal setting, midyear review and yearend review). Make promotional recommendation for performing staff to Operations Manager. Responsible to counsel staff in a manner that correct problems and promote professional growth. Initiate disciplinary action where appropriate and responsible for staff on performance improvement plan in compliance with company's policies. Responsible for monitoring staff utilization of leave and over-time.Professional Development of SelfAssume responsibility for own professional competence by demonstrating willingness to evaluate own nursing practice. Participate in continuing education program to gain current knowledge of development. Maintain relevant membership in professional and related organization. Maintain a professional image among colleagues and public. Comply with Company dress code.Qualifications and ExperienceDiploma / Degree in Nursing. Minimum 10 years nursing experience. Minimum 4 years renal experience. Minimum 2 years Nurse In Charge experience. RN / Conditional RN with SNB. Min 1 year as RN in Singapore. Certified and valid Basic Cardiac Life Support (BCLS). Valid Practicing Certificate.CompetenciesStrong administrative, organizational and planning capabilities. Good communication and excellent leadership skills. Strong commitment to patient care and development of multi-functional team. Good command of English and a local language preferred. Computer literate with knowledge of MS-Office for words and excel.Please note that this is a description of the key result areas for this role at this moment in time and as our organization grows and changes and as the incumbent develops in the role, the key result areas will also change and develop.
Skills About UOBUnited Overseas Bank Limited (UOB) is a leading bank in Asia with a global network of more than 500 branches and offices in 19 countries and territories in Asia Pacific, Europe and North America. In Asia, we operate through our head office in Singapore and banking subsidiaries in China, Indonesia, Malaysia and Thailand, as well as branches and offices. Our history spans more than 80 years. Over Read more
this time, we have been guided by our values — Honorable, Enterprising, United and Committed. This means we always strive to do what is right, build for the future, work as one team and pursue long-term success. It is how we work, consistently, be it towards the company, our colleagues or our customers.About the DepartmentThe Data Management Office and Big Data Analytics function answers the demand for quality and credible data across the Group. Data Management OfficeWe govern the use of data across the Group and provide guidance for data management and usage. This optimises the value of data to enable smarter, faster and more accurate decision-making as well as improve operational efficiency. Above all, we ensure adherence to all data governance standards as determined by regulators. Big Data AnalyticsWe are a centralised analytics function that supports Group-wide business units and their analytical needs. We aim to establish ourselves as an analytics centre of excellence and drive analytics adoption and the utilisation of new big data technology across the Group. Our key areas of service range from business intelligence, strategic analytics to data science. Job ResponsibilitiesAs the subject matter expert to provide advisory on Data Governance directives, standards and data management functionalities, e.g.Data Quality, Enterprise Business Glossary and Master Data Management Design the approach and project manage the data governance and stewardship implementation to ensure high effectiveness and adoption across the Group Monitor the regulatory landscape across different jurisdiction where the Bank operates and identify data governance/management compliance obligations. Develop/drive initiatives to address the compliance requirements. Perform investigation on data incidents and propose remedial actions to mitigate the risk of non-compliance. Build and sustain strong collaborative relationship with business stakeholders, Group Technology and Operations to enable effective management of data asset. Member of secretariat for Data Management Working Group (DMWG), a 3th tier corporate governance committee of the Bank.Job RequirementsDegree in Business Computing or related disciplines with at least 5 years of working experience in banking industry At least 2 years' experience in data governance or related GRC (Governance/Risk/Compliance) e.g. establishing standards and procedures, data stewards Strong interpersonal skills with excellent presentation and written communication skills and ability to translate ideas, approaches and actions into presentation materials Demonstrate knowledge of Data Governance and data quality methodologies and practices, preferably with experience in governance tools (MDM, data quality, metadata, etc.) Experience in project management and possess good facilitation skills with the ability to manage different stakeholders across the Bank and multitask across multiple initiatives Possess good analytical skills and keen interest in process enhancement and operation efficiency, preferably with certification on productivity/process improvement, e.g. Six Sigma Familiar with general data architecture concept, including data warehouse and big data technologyBe a part of UOB FamilyApply now and make a difference.
Skills