Sign in or register for a JobTech account.
Jobs that require

investment

skill
Reporting to: CFO, Asia
We are looking for a Financial Advisor to increase the quality and standardization of The Company's investments in Energy efficiency and decentralized renewable projects as well as to manage investment processes within our geographies. The role encompasses two main aspects:
Modelling for Energy Efficiency projects & Decentralized renewables
• Projects valuation
• Risk analysis
• Fine tuning of Group's valuation models
• Close collaboration with local Business Development teams on commercial strategy, risk assessment
Business Development Oversight
• Management of South East Asia Commitment process (organization of Commitment Committees, ensure compliance of projects with Group investment guidelines)
• Tracking of key projects (i.e. progress of development, budget spent, lookbacks)
• Liaison with Asia Pacific team
REQUIREMENTS
Degree in Engineering / Finance / Economics.
Qualification such as ACA / ACCA / MBA are a plus.
2-5 years of relevant experience in Finance, possibly Banking/ Corporate Finance/ Audit
Expert user in excel
Able to work under pressure and tight deadline
20% travelling in S.E.A

Skills
2019-02-27
Skills
Key Responsibilities Further development of in-house portfolio simulation application (new features & bug fixes) Preparation of user documentation and support of existing users Assist in international roll-out within the Allianz Group Analysis of investment strategies using the tool Key Requirements/Skills 1. Programming experience Expert level experience in C# development Development of user-facing Windows Apps and server-side code Development tools: Visual Studio 2017, .NET Framework and SVN Read more
Database development: SQL server or Oracle Development of web services: IIS, C# web services Performance optimization: profiling 2. Investment knowledge Competencies in financial modeling required: fixed income, equity and derivative asset classes and their valuation Prior experience designing portfolio simulation tools would be a plus Prior knowledge of libraries would be a plus, e.g. Quantlib, numerical libraries or linear/non-linear optimization Basic understanding of investment management, ideally with knowledge on portfolio construction and asset-liability management Basic understanding of investment accounting would be a plus 3. Communication & process knowledge Clear communicator and team player Comfortable presenting and discussing complex topics in simple terms Experience coding in a team Experience working in the asset management or investment industry SCRUM knowledge would be a plus
Skills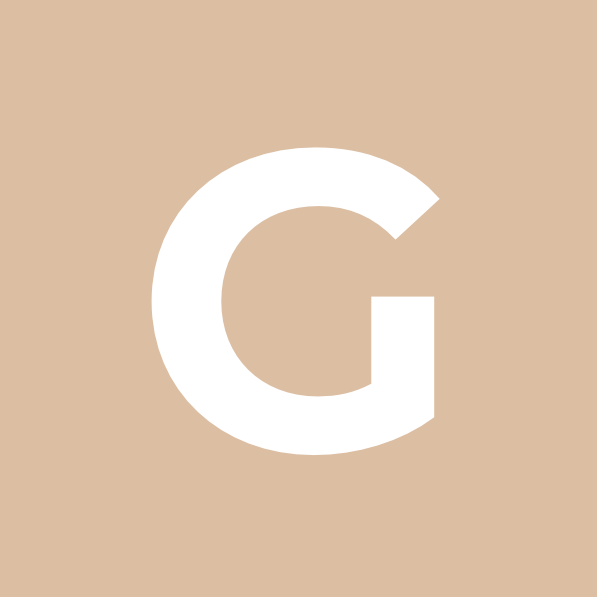 Roles & ResponsibilitiesOverview of job GroupM is the world's largest media investment company and are a part of WPP. In fact, we are responsible for one in every three ads you see globally. We are currently looking for a Commercial Manager/Associate Director to join us.In this role, you will oversee company needs, handle daily business issues, manage company associations, and recognize business opportunities. The role requires constant communicating Read more
and negotiating with clients or business associates. In addition, you will continuously work to strategically expand, preserve or improve the company's procedures, standards or policies while sticking to business edicts and regulatory guidelines.At GroupM APAC, our people are our strength, which is why fostering a culture of diversity and inclusion is important to us.Reporting of the roleThis role reports to the GroupM Singapore CFO3 best things about the job:Opportunity to work for World Best Agencies under one roofMulti facets roles, advisor, trusted partner, leader, listener, executor, etcFast pace, demanding, fun loving and satisfying work environment.Measures of success – In three months:Be conversant with Agencies/GroupM's Legal / Finance StructureSupport budgeting exercise in partnership with stakeholders.Oversee day-to-day finance/commercial activities of Agencies /GroupMGood understanding of all necessary control, compliances and key client contractsIn six months:Lead the quarterly forecasting processes and generate monthly financial and management reports for the agency.Design and implement improved business processesPartner with Agencies management teams to model growth scenariosIn 12 months:Responsible for Agencies P&L, Balance sheet, Annual Budget/Quarterly/Monthly ForecastJoined owner with Agencies/GroupM,CEO/MD of overall financial and operational performanceResponsibilities of the role:Act as a Business Partner to One or Multiple AgenciesAs an advisor to CEO/MD, Business Leaders, Management team and Client Leads.Ensure sustainable and profitable growth of agency/iesEnsure the overall Financial health – Revenue, Cost, Profitability etcBuild out a strong financial and operational processes for agencies and GroupMTracking agency/ies P&L delivery, Client ProfitabilityFee negotiationOwn new and existing clients' contract terms and commercial negotiationOwn financial budgeting and reporting procedures and deadlinesEnsure compliance of client and vendors contract and Revenue Recognition policies and guidelinesWork closely with management team to deliver year on year growth targetsAssist in pitches, RFP, RFI, RFQ, determine scope of work etcDrive optimal clients' profitabilityAssist in business development opportunities (both new, organic and new Trading models)Lead, plan, execute and integrate any new business initiativesLead, plan and execute Annual Budgeting, advise, monitor and manage Quarterly and Monthly forecastingBuild out strong financial and operational processes, responsible for operational efficiency across business, integration with media, finance, IT and human resource.Work closely with Agency's management team to deliver on yearly growth targetsSetting up processes for tracking metrics used to measure agency/ies business strategy and aligning to overall Agency/GroupM strategy and vision.Being an interface between agency/ies and finance shared servicesAd Hoc special project and new business initiativesProvide financial support to GroupM Trading TeamConsolidate, monitor, review and analysis Trading Monthly, Quarterly and Yearly budgets/reforecastEnsure sustainable and profitable growth of TradingWork closely with GroupM CFO/FD, Group Trading and Agency Head of Trading in the implementation of all Trading dealsWork with Trading Team to ensure that deal risk is appropriately managed to safeguard proprietary media interests and that this does not lead to material lossesEnsure that agency/ies aligned and achieved yearly trading targets.Governance, Compliance, Risk & ReportingMonitor contract compliance and commercial termsEnsure all contacts, client, vendors, etc, are approved, signed and filedRisk and corporate governance managementEnsure Compliance and develop initiatives to maximise yieldsWorking with internal and external auditors, ensuring SOX complianceEnsure that all management reports submitted within deadlineMonthly, quarterly and yearly reporting to be carried out with high accuracy and timeliness and developing processes to ensure quality reportingVariances to be fully explained and analysed with action planCentral point of contract for agency's global and regionalAbout GroupMGroupM leads and shapes media markets by delivering performance enhancing media products and services, powered by data and technology. Our global network agencies and businesses enable our people to work collaboratively across borders with the best in class, providing them the opportunity to accelerate their progress and development. We are not limited by teams or geographies; our scale and diverse range of clients lets us be more adventurous with our business and talent. We give our talent the space, support and tools to innovate and grow.Discover more about GroupM at www.groupm.com Follow @GroupMAPAC on Twitter Follow GroupM on LinkedIn - https://www.linkedin.com/company/groupmAbout SingaporeGroupM Singapore operates in one of the most dynamic and exciting environments in the world. Although it is a small domestic market, there is a vibrant media industry which is undergoing rapid evolution as digital technology reshapes the way marketing supports advertisers' needs. Being at the crossroads of Asia means that aside from the local clients and media owners, we also have a high proportion of multi-national clients and media owners.As the largest media investment management company in Singapore with over 41% market share (Recma) and over 650 employees, GroupM Singapore is the premiere organisation to join and develop a career in.GroupM APAC is committed to fostering a culture of diversity and inclusion. Our people are our strength so we respect and nurture their individual talent and potential.RequirementsWhat you will need:Graduate Calibre with 7 to 10 years of experience with strong finance and commercial backgroundProactive, self-starter with strong commercial acumenWorking closely with agency/agencies MDs and all stakeholdersExperience of influencing senior managementLeadership qualities – ability to lead and deliver results in a highly motivated, demanding environmentGood people management skill in a highly matrix environmentSharp, action orientated and able to sell ideas convincinglStrong analytical skills with proven ability in interpreting performance trends and taking proactive actionExperience in Media / Advertising industry will be an added advantageExperience of working in successful fast paced business is preferableComprehensive understanding of key elements of route performance (both commercial and operational)Interested applicants, please apply through this link:https://app.jobvite.com/j?bj=ogsn8fwX&s=Jobsbank_SG
Skills Roles & ResponsibilitiesThis is an excellent opportunity for an investment professional who wishes to work on high-profile FIG deals across the Asia region within a global investment fund. Further to this, someone who is looking to continue developing their capabilities in a well-funded and acquisitive team will be well suited to this role.Job ResponsibilitiesPreparing and presentation of financial reports, building financial models and assisting in identifying potential investment Read more
opportunities.Conducting due diligence and underwriting for investments across the South East Asian region.Assist with the management of new and historical assets within the portfolio across both public and private investment markets.Requirements/Qualifications1-3 years of experience gained in a top-tier private equity fund, ideally focussed on investments within the FIG sector would be strongly preferred.Possess a very strong and all-around skill set with the ability to build financial models from scratch and lead on due diligence.High level of communication and interpersonal skills, with the ability to work well with stakeholders across all levels.Fluency in Mandarin, due to the nature of the work of the business. Requirements**Apply here**https://www.bluechipcareers-asia.com/jobDetails/4621/fig-associateFor more Banking and Finance Jobs visit us at:https://www.bluechipcareers-asia.com
Skills

Roles & ResponsibilitiesKey Responsibilities- Contribute to a Transaction revenue budget- Promote BNPP WM APAC flow and non-flow solutions and Campaigns as a differentiating range of solutions, leveraging on BNPP Global Markets expertise as well as approved external counterparties- Responsible for helping RMs and ICs in pitching clients. Contribute to attract new AUM by proactively participate to strengthening existing relationships- As part of the team, contribute to widening the Read more
range of solutions (cross asset) for these clients and prospects, so as to offer a broader and more competitive product offering- Forge a strong direct relationship with SG based RMs and clients to promote solutions in full compliance with suitability and cross-border policies of the Bank and :interact with Investment Banks (BNPP and other authorized counterparties) to leverage on institutional-like range of offering, investment ideas and market intelligenceinteract with Advisory's dealers, ICs to optimize selling and marketing channelsinteract on a daily basis with the equity advisory team in order to initiate ideas in line with house viewshave an active involvement in campaign design and distributionparticipate to Investment Committee and Investment Assembly when neededensure quality and consistency of recommendations and follow-upmonitor and control operational risk & comply with local regulations and WM process and guidelines (ensure that all product documentation & presentation shall be compliant with BNPP WM internal guidelines and selling process). Requirements- Product expertise and selling experience in wide range of Equity-linked structured products & derivatives solutions (Flow/Non Flow, exotics, strategic equity).- Capacity to innovate- Capacity to adapt to new type of innovative solutions ("originate to distribute", peer-to-peer),- Good initiative and creativity,- Team spirit is also important personal quality (high synergy with team members to enhance penetration rate on both AUM/Revenues towards clients/prospects is crucial).- Previous experience in dealing with institutional/HF and high net worth investors- An existing client database among gatekeepers and FO (existing direct access) is valuable- CFA or equivalent qualification would represent a plus
Skills Roles & ResponsibilitiesThe Finance Manager (FM) is the lead finance business partner for the organisation and has responsibilities covering all aspects of financial management, performance management, financial accounting, budgeting and corporate reporting. He/She reports to the Financial Controller. He/She must have sound technical as well as management skills and be able to lead a team consisting of finance professionals with varied, in-depth or niche technical knowledge and abilities. Read more
He/She consolidates their work and ensuring its quality and accuracy, especially for reporting purposes. The FM is expected to provide sound financial advice and counsel (on working capital, financing or the financial position of the business) to the Financial Controller as well as the organisation's senior management and leadership team by synthesising internal and external data and studying the economic environment. He/She often has a key role in implementing best practices in order to identify and manage all financial and business risks and to meet the organisation's desired business and fiscal goals. He/She is expected to have a firm grasp of economic/business trends and to implement work improvement projects that are geared towards quality, compliance and efficiency in finance. Requirements~ Advise management on the organisations exposure to risks and the involvement of financial institutions, money market instruments and treasury management functions where applicable. ~ Analyse and assess the impact of investment decisions on the financial position of the organisation. ~ Analyse the financial performance and position of the organisation and develop suitable accounting policies to meet reporting requirements. ~ Analyse, compile and present management information for managerial decision making. ~ Apply appropriate appraisal techniques and consideration for taxation, inflation and risk in investment decisions. ~ Articulate to management all relevant tax issues to minimise the organisations tax liabilities. ~ Assess the chargeable gains and losses of the organisation, as well as capital gain tax liabilities. ~ Calculate accounting ratios relating to profitability, liquidity, efficiency and position. ~ Evaluate the effectiveness of the organisations financial system and determine any areas of improvement. ~ Identify and adopt business intelligence tools to analyse financial data and information. ~ Identify and calculate both financial and non-financial performance measurements for reporting on the organisations performance. ~ Manage a documented system of accounting policies and procedures. ~ Oversee the preparation of the organisations budget. ~ Plan and coordinate the annual financial audit process. ~ Provide financial leadership and strategic thinking to support sustainable value-creation. ~ Resolve issues and deficiencies arising from audit findings. ~ Respond to internal and external auditors on audit data, variances and audit findings. ~ Supervise and review the preparation of consolidated financial statements, business activity reports and forecasts for management and external stakeholders. ~ Supervise the calculation of taxable income and income tax liabilities of the organisation. ~ Use management information systems strategically for effective management and control of the business.~ Able to communicate with Chinese colleagues and clients with fluent Mandarin speaking and good report writing skills in Chinese.
Skills

Roles & ResponsibilitiesThe successful candidate will be working with the APAC division of one of the largest video-sharing platforms with a growing community.Advertising clients and partners play an important role in the video-sharing ecosystem. Advertisers are key stakeholders in bringing in the commercial needs, creating new opportunities to the APAC community and generating revenue. As a Sales Operations Manager on the APAC Marketing Team, your responsibilities are to Read more
develop & roll-out the sales & sponsorship program & strategy for company initiatives and programs impacting video creators across the region. You will work closely with the Customer Sales team and agencies to develop marketing solutions that build our clients' businesses and brands.Tracking the performance of our marketing campaigns is key to understand what is working and how we can constantly improve our marketing execution and build our APAC community over time. This will help to strengthen our position and make our platform more attractive for advertisers to invest in our properties. You understand Partners needs, have analytical capability in order to plan, structure and prioritize initiatives to get strong results. You support cross-functional stakeholders, as well as manage relationships with partners and sponsors, as well as external agencies in order to get things done.ResponsibilitiesDevelop & roll-out the sales partnership strategy for company initiatives and programsManage all entitlements, tiers and sponsorship lead lists from marketsExecute internal studies with cross-functional teams across multiple markets to gather feedback and measure success of projects and initiativesCreate a systematic, process-driven approach to partner and relationship management, providing an end to end support on servicing & execution on-ground including: master sales deck, sizzle videos, entitlement guidelines, creative solutions consultancyImplement new business models with sponsors, partners, vendors and production agencies to deliver on scalable event solutionsWork closely with sponsors and partners in managing their business requirements, proper scoping of the needs and entitlementsIdentify opportunities for continual improvement of different workstreams and enhance the quality of existing programsForecast, measure, and report the results of various projects with partners, including co-branded content promotions, and event partnershipsRequirementsMinimum Qualifications:BA/BS degree preferred with a strong academic recordExtensive partnership management experience requiredPreferred Qualifications:5+ years of sales, sponsorship & marketing partnership experience, including multi-stakeholder management across multiple markets3+ years of marketing, media or creative industry related experience3+ years of experience in technology preferred, or a demonstrated understanding and interest in the technology businessExperience managing sponsors and third party agenciesAble to effectively build and sustain strong corporate partner relationshipsGood business acumen and dealmakerDeep interest in the film, music, content production, and/or the independent artist communities and cultureStrong work ethics and willingness to travel extensivelyAbility to work on multiple projects simultaneously in a fast paced and dynamic environmentPassion for the web video ecosystem and digital cultureKeen eye for design, and attention to detailGood analytical, communication (written and verbal), and presentation skillsDemonstrated ability to be a self-starter, independent thinker and deal-makerDemonstrated talent at building strong collaborative partnerships with cross-functional teams, and being adept at influencing strategy and investment with insights and data
Skills Roles & ResponsibilitiesResponsibilitiesProvide legal assistance on all legal aspects regarding new investments (development of greenfields and brownfields, due diligence), partnerships and commercial contracts in Singapore, Thailand and MalaysiaProvide the legal support for internal approval process of projects (i.e. drafting legal memo, participating to project review meetings) and ensuring compliance of the projects with the relevant policiesCorporate housekeepingDrafting and implementing policiesHandle ethics and compliance mattersEnsure adequate legal reporting and Read more
sharing of knowledge in corporation within the legal lineManage the external lawyers appointed for projectsAnswerable to head of legalLegal researchAny other ad-hoc duties as and when assigned RequirementsRequirementsDegree in Law or equivalent5 – 7 years of experience in top tier law firms. In house experience is a plusProficient in spoken and written EnglishAttention to detailsQualified and called to bar. Singapore bar qualified is a plus.Experience in cross border work is a plus
Skills Roles & ResponsibilitiesJob ResponsibilitiesSales support responsibilities include, but are not restricted to :Supporting sales director in day-to-day activities and strategic initiativesParticipate as a member of an institutional relationship management team focused on servicing CIOs and investment staff at key institutional clients and prospective clients as well as key global private banks.Client Segment covered : InstitutionalSupport relationship managers with on-going analysis and research of market and client trends.Assist, as Read more
appropriate, with the writing and publishing of client meeting notes and posting to SalesForce.Build relationships with marketing and sales teams from across the businesses.Requirements/Qualifications4-7 years of sales support role at a reputable Asset Manager or client service experience across the region.MBA/CFA desired but not required.Effective team player, able to work with people of all levels.High level of self-initiative, with strong integrity and ethics.Organized, detail oriented, with strong time management skills.Ability to support a multi-national groupAbility to travel as necessaryStrong interpersonal, listening, and writing skillsProficiency in Korean and/or Chinese desired but not required. Requirements**Apply here**https://www.bluechipcareers-asia.com/jobDetails/4618/senior-sales-support-institutional-global-asset-managementFor more Banking and Finance Jobs visit us at:https://www.bluechipcareers-asia.com
Skills