Sign in or register for a JobTech account.
Jobs that require

ios

skill
The job of an academic is challenging and meaningful. Not only will he/she have both the knowledge and working experience, he/she must also possess a passion for working with youths, nurturing them and moulding their characters. There will be opportunities to develop the curriculum, introduce new courses as well as be involved in consultancy and other applied research projects. Administrative work related to teaching and School/Institutional strategic initiatives Read more
will be an important part of the job.The successful candidates will be expected to be resourceful and innovative with initiative and good communication skills. We are looking for experienced game designer/game artist and animator, with the passion to teach and mould the next generation of game designer, level designer, producer or project manager in Singapore.Responsibilities:-Conduct lessons and develop teaching materials for young and adult learnersInspire, facilitate and guide students through different learning pedagogies and activitiesSupervise students' game related assignments/projects and provide pastoral careCoordinate and supervise in-house/industry projectsAssist in the management and delivery of training programmes, e.g. enrichment programme for secondary school students or continue education programme for adult learnersProvide administrative support in the running of the diploma courses and general school operationsGeneral Requirements:-3 - 5 years' relevant work experience in game production with project management skillStrong understanding of 2D and 3D video game development and production pipelinePossessing working knowledge in games design/production, agile scrum project management framework and understanding of serious games and immersive media e.g. virtual, augmented or mixed reality applications or UI/UX design would have an added advantageExcellent verbal and written communication skillsSelf-driven, independent and possess readiness to work as a teamProficient in the use of commercial game engines like Unity and Unreal for rapid prototyping would be desirablePrior teaching experience would be a plusAdditional Requirements (Lecturer - Game Designer):-Able to create game prototypes or proof of concept using paper or digital meansFamiliar with game research methods, analysis, documentation and/or narrative writingKnowledge in traditional game making (card and board game)Relevant qualification(s) in games design and development is preferredAdditional Requirements (Lecturer - Game Artist):- Proficient in the use of digital content creation tools (3DS Max, Photoshop, ZBrush and/or Substance Painter)Familiar with game production requirements for various development platforms would be desirable e.g. PC, iOS, Android, web, consoleRelevant qualification(s) in either games design, art and animation field is preferredClosing Date: 9 April 2019If you are shortlisted for the position(s), you should hear from us within 30 days of the closing date of the advertisement.
Skills About UOBUnited Overseas Bank Limited (UOB) is a leading bank in Asia with a global network of more than 500 branches and offices in 19 countries and territories in Asia Pacific, Europe and North America. In Asia, we operate through our head office in Singapore and banking subsidiaries in China, Indonesia, Malaysia and Thailand, as well as branches and offices. Our history spans more than 80 years. Over Read more
this time, we have been guided by our values — Honorable, Enterprising, United and Committed. This means we always strive to do what is right, build for the future, work as one team and pursue long-term success. It is how we work, consistently, be it towards the company, our colleagues or our customers.About the DepartmentThe Technology and Operations function is comprised of five teams of specialists with distinct capabilities: business partnership, technology, operations, risk governance and planning support and services. We work closely together to harness the power of technology to support our physical and digital banking services and operations. This includes developing, centralising and standardising technology systems as well as banking operations in Singapore and overseas branches.Job ResponsibilitiesManagement of Data Loss Prevention (DLP) Solutions.Strong interpersonal skills for cross sector understanding and implementation of DLP requirements Transform business DLP requirements to effective rules with consideration of operational impact. Review and fine-tune DLP solutions and rules. Project Management – experience in managing DLP-related projects Manage security posture of Bank's / Group end-points / communications channels Multi-platform, operating environments experience e.g. mobile devices, tablets, PC, Apple devices, IOS, Windows, Android.Experienced in DLP communications channels and protection mechanismsJob RequirementsDiploma/Degree HolderAt least 2-6 years of relevant experience in supporting network and endpoint DLP administration, with strong analytical and problem solving skill Have implemented and managed network and endpoint DLP solutions Conversant and with considerable hands on experience with Open Systems (e.g. Windows, UNIX and Linux) and networking (routers/firewall) technologies Conversant with end-user (Windows, IOS and Android) and endpoint management (MDM, McAfee ePO, Microsoft Intune, Blackberry/GOOD) technologies. Clear understanding of cryptographic standards and secure data transmission methodologies.Is process oriented and organized, with strong analytical and problem solving skills. Good written and communication skills and the ability to interact professionally with a diverse group of managers, subject matter experts and operators. Team player, including ability to establish and maintain effective working relationships with all levels within an organization, fostering collaboration internally/externally with vendors and staff.Be a part of UOB FamilyApply now and make a difference.
Skills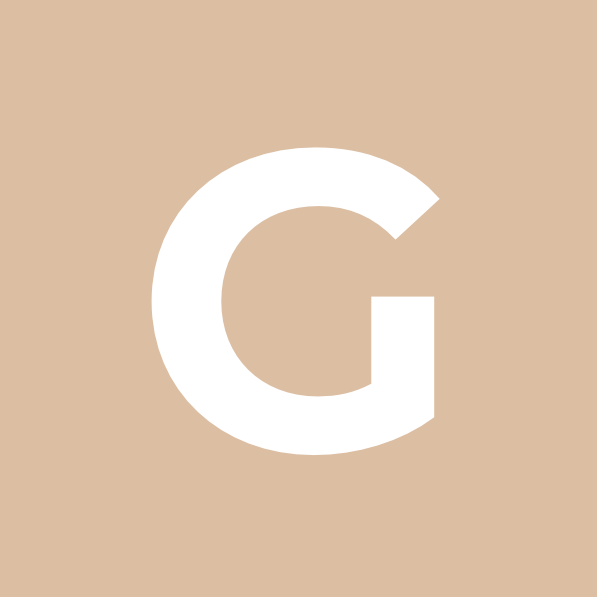 Roles & ResponsibilitiesDo you love writing elegant, bulletproof code that solves problems for millions of people everyday? Do you enjoy working with talented and passionate individuals that aren't afraid to challenge and be challenged in order to produce the best outcomes for their users?As a product engineer within one of our product engineering teams you, working with your team and product owner, will be responsible for imagining, building, Read more
deploying and running one or more of these products. You will own the future of this product, ensure its quality, and get to see the results of your efforts in people's everyday lives.We are looking for passionate individuals that want to make a difference in the world, have a curiosity of constant learning and development, are open and collaborative and never stop striving to improve and develop both themselves and the products they are responsible for. Here at Go-Jek we are passionate about building the best products using amazing technology and having great fun while doing it.Some of your responsibilities include:Working with your team and product owner to refine and develop the product direction and implementation.Writing great quality, scalable, maintainable code.Ensuring all code is thoroughly covered by automated tests and that all features meet quality checks before deployment.Deploying, monitoring, maintaining and fixing products in production.Contributing to the constant improvement of practices and processes in the team.What you will do:Design and develop highly scalable, reliable and fault tolerant systems for one of the world's fastest growing unicorns.Translate business requirements into scalable and extensible design.Pair with team members on functional and nonfunctional requirements and spread design philosophy and goals across the team.Partner with the product management team to define and execute the feature roadmap.Coordinate with cross functional teams (Mobile, DevOps, Data, UX, QA etc.) on planning and execution.Continuously improve code quality, product execution and customer delight.Proactively manage stakeholder communication related to deliverables, risks, changes and dependencies.Communicate, collaborate and work effectively across distributed teams in a global environment.Building and managing fully automated build/test/deployment environments.An innate desire to deliver and a strong sense of accountability for your work.Willingness to learn new languages and methodologies. RequirementsWe are looking for a passionate developer with a strong sense of ownership, passionate and writes code, as you love to. Your hunger to create delightful customer experiences and the desire to be a part of a team that delivers impactful results every day. We are looking for experienced engineers in software development or a serious open source track record with some specifics:A commitment to writing understandable, maintainable, and reusable software.Experience in software development or a serious open source track record.Hands-on experience in designing, developing, testing and deploying applications, large scale applications, in any language or stack.Hands-on experience working on one or more front-end technologies - Web, Android or iOS - and understand their nuances.Deep knowledge of Linux as a production environment.Proficiency in OOP, including design patterns. Experience with functional programming is a plus.Data modelling experience in both Relational and NoSQL databases.Ability to understand and implement Continuous Integration and Continuous Delivery.Well-versed with Lean methodologies, TDD and Test Engineering and Automation.Ability to design and implement low latency RESTful services.Experience troubleshooting server performance ­memory issues, GC tuning, resource leaks etc.Excellent understanding of interactive application development paradigm, memory management, performance/resource optimisations, database interactions, network programming, concurrency and multithreading, fault tolerance, monitoring, security and operability of systems.Continuously refactor applications and architectures to maintain high quality levels.Ability to plan, prioritise, estimate and execute releases with a high degree of consistency.Ability to scope, review and refine user stories for technical completeness and to alleviate dependency risks.Passion for learning new things, solving challenging problems.We primarily use Clojure, Golang, gRPC, Ruby, Kotlin, Swift and Java. Familiarity with two or more is a plus.Prior experience being a founder is a huge plus.
Skills Design Engineer (Test Development – Firmware)RESPONSIBILITIES: Responsible for the analysis of requirements, architecture definition, design, development and debug of embedded firmware for microcontroller-based test solution used in manufacturing test system. Drive development projects in all phases from design specification to release. Developing high quality source code targeting the embedded system. Interface with low level microcontroller components (I2C, SPI, USB, UART, CANBUS). Debug and fix hardware/software issues in embedded Read more
system. Performing effective analysis of functional issues or performance profiling with the firmware and hardware in test environments or target host systems. Support project initiatives collaborating with the rest of the design team ensuring that development milestones and deadlines are met. Define and implement high performance software by leveraging a strong understanding of embedded hardware design. Analyzing and enhancing efficiency, stability and scalability of system resources. Actively participate on, and at times leads, cross-functional teams to develop new hardware modules as well as address design issues or maintenance of existing hardware modules. Works on complex issues where analysis of situations or data requires an in-depth analysis of variable factors. Exercises judgment in selecting methods, techniques and evaluation criteria for obtaining results. Evaluate, test and review designs to determine if program will perform according to requirements and specifications. Interacting with teams : Able to provide feedback on peer designs in an open and collaborative design review forum. Be a contributor in developing an environment of continuous improvement across all hardware modules and development groups. Coordinate with project team to create and release hardware requirements, design specification and design descriptions for assigned designs applicable standards and procedures. Responsible for recording and sharing technical knowledge gained with colleagues. Review hardware documentation for accuracy including documentation intended for customer use. Able to work effectively within different cross-functional teams within the company. Able to communicate and co-work with customers on test specification and test system design. Attend weekly project conference call with customer and cross-functional team from the organization. Traveling and on-site support : Able to do frequent business travel within Asia during project pilot build. REQUIREMENTS: Bachelor Degree/Msc in Electronics Engineering or other relevant discipline or equivalent combination of education and experience. 3-5 years of working experience on test engineering, test development, or equivalent working experience in a manufacturingenvironment. Prior design engineering experience with analog and digital hardware. Programming experience in C (C++ is a plus) for embedded systems, including development of algorithms, manipulation of data structures, and implementing highly optimized code. Experience with embedded resource-constrained environments. Experience writing software tools for hardware validation. Experience architecting firmware, hardware and software interfaces (Arm Cortex or equivalent embedded microcontroller). Strong understanding of the communication transport protocol like I2C, SPI, UART and USB. Good technical and analytical skill with ability to perform electronic system debug effectively. Experience driving technology integration and adoption. Additional experience that will constitute a plus: Experience working with real-time operating systems Familiarity with DSP architecture and programming Knowledge of Forth, Lua, python programming Knowledge of Software version control (GIT) Software Image processing Linux programming environment Understanding Bluetooth Protocol stack Knowledge Android, iOS programming Ability to work both individually and as part of a team. Effective communication skills with ability to communicate clearly to cross-functional team within company or external customer/vendors.
Skills Position: Senior IOS Developer Salary: SGD 6000 – SGD 7500 / Month Location: Singapore Responsibilities:Collaborate with teammates to define, design, and shape new featuresDesign and build SDKs and applications for the iOS platformEnsure that expected performance, quality, and responsiveness of applications is achieved Identify and correct bottlenecks and fix bugsHelp maintain code quality, organization, and continuous integrationRequirements:Computer Science Degree or strong engineering foundation 5-8 years iOS development experience Read more
and familiarity with Apple frameworks Swift experience (1-3 years)Experience with RESTful APIs and JSON to connect iOS applications to back-end services Knowledge of iOS UI/UX standardsExperience with third-party dependency management such as Cocoapods is helpful Experience with open-source or internal open-source projects is helpfulInterested candidates,please send over your resume to [Click Here to Email Your Resume] or call at 65-67087429 Ext: 216 for a confidential discussion.
Skills Responsibilities:Define market-disruptive strategies and plans for your team.Lead and secure your team on-time delivery. Establish effective, agile ways of working, unlock collaboration, spot and remove impediments, contribute code.Guide team towards technical and operational excellence. Provide your team with strategic technical direction, review and contribute designs, support setting and delivering on team SLAs.Attract, interview and recruit the future talents of your team.Requirement:Minimum 7 years of software development experience (mobile Read more
platforms development is a major plus)3 years of engineering management and leadership experience, with a track record of building and growing high performing software engineering teams.Solid programming skills in Swift, Kotlin, Go or similar.Proven ability to understand and design complex software systems and APIs.Experience planning and running projects, paired with the ability to know when to shift priorities amid a rapidly changing business environment.Strong communication, interpersonal and stakeholder management skills.EAP No.: R1766065EA Licence No.: 95C5411
Skills Roles & ResponsibilitiesConceptualize, visualize and design user experiences, working in highly collaborative and agile teamsPush the boundaries of UX execution and try new ideas. Be able to think out of the box and explore divergent concepts, then converge on feasible, innovative designs.Influence product specifications and execute design work with a high level of polish. Ability to generate comprehensive information architecture, wireframes, high-fidelity mock-ups, and interactive prototypes for mobile Read more
apps and web.Assist in conducting cross-functional product strategy workshops to facilitate ideation and prioritization and help product scoping and delivery planning.Validate and substantiate your work by partnering with product managers, and be an advocate for user-centred design.Ability to present your work effectively, and articulately communicate design rationale to stakeholders. RequirementsKnowledge, Skills And Attributes:At least 2 years of experience designing and launching a diverse range of digital products (apps, websites, and software) across platforms (mobile, tablet, desktop).Expertise in core design skills including creation of intuitive interaction models, information architecture, user flows, pattern guides and product features.Familiarity with human-centred design methodologies, empathy for end users, and passion for teaching and learning from others to shape process and culture.Strong communication skills, both in team collaboration and written documentation.Expertise in core design and prototyping tools including Sketch, Marvel or InVision, Principle, Flinto, and Figma with an interest in exploring new tools and processes.Experience with Tableau and other data visualization tools is a plus.Knowledge of capabilities and limitations of technologies such as iOS, Android, HTML etc.Education Qualifications:Bachelor's Degree in Interaction Design, Human-Computer Interaction, Information Sciences, Communication Design, or related discipline.At least 2 years of experience designing and launching a diverse range of digital products (apps, websites, and software) across platforms (mobile, tablet, desktop).
Skills Position- IOS Developer-Native Salary: Open for DiscussionLocation- Singapore Job Requirements :Hands on and good technical knowledge iniOS native app development – Mandatory Prior experience with SCRUM/Agile methodologies with enterprise-level application development projects. Experience with offline storage, threading, and performance tuning in mobile AppsMandatory Mobile Design patterns/ UI guidelines, best practices such as iOS UI design principles Mandatory Proficient in code versioning tools such as Git etc - Mandatory Read more
App Integration experience for iOS apps with multiple SDKs like Google Analytics, Google Maps, Facebook, and other third-party SDKs. - Additional / Preferred Experience in development and maintenance of Apple Push Notification middleware for iOS - Additional / Preferred Experience in handling full app deployment cycle (review submission, upload, filing an appeal on rejection) for both Google Play store. Banking domain Knowledge – Additional / Preferred.Interested candidates, please send over your resume to [Click Here to Email Your Resume] or call at 65-67087429 Ext: 211 for a confidential discussion.
Skills Roles & ResponsibilitiesConnectedLife is looking for a committed and energetic individual to join us as Software Engineer(Full Stack Developer) as part of its product development and research and development process for its Smart Living and Healthcare solutions.The Software Engineer will work with members of the development team in Singapore and set the design and technical direction of the project. In addition, he/she will work closely with the ConnectedLife Read more
team across Singapore, Kochi and Munich to develop consensus and alignment around all projects, track its implementation and work to collaborate with other partners to deliver solutions in a timely manner.The ideal candidate would be someone who thrives in a highly collaborative, small team environment and is able to work independently. You must be proactive, good with details and feel passionate enough to want to make a difference with your work.RequirementsROLES AND RESPONSIBILITIESResponsible for all aspects of software development and support for API Services from Pre-project initiation, to functional specifications to production implementation and post implementation support; using established methods and technologies with off-the-shelf or custom solutions delivered using a combination of internal staff, contractors and vendors.Manage business stakeholders expectation and establish best or alternative solutions that are feasible within the technology and timeline constraintsReview solution design and effort estimates from the team and prioritise projects and change requests assigned to the team Drive consistency in solution design and delivery across applications and development teamsManage delivery of initiatives - projects and change request. Responsible for planning, manage vendor and in-house development, solutioning, implementing and maintaining software applications systems.Drive adoption of methods (E.g. Agile) and industry practices to improve quality and productivity outcomesSelect, train, develop and manage technical team members in a conducive team environmentLead multi-vendor teams to successfully deliver solutions, manage multi-vendor teams to work amicably to support product development.Establishing work plans for projects, assign project personnel, duties, responsibilities, scope of authority and management of development timelines and requirements for system launch.Confer with project personnel to provide technical advice and to resolve problems and recommend personnel for program / project implementation.Recognise and solve potential problems and evaluate project/program effectiveness.Conduct research and write reports/articles and explore new ways of using emerging technology concepts and supporting information to product stakeholders.Evaluate appropriate use cases for cutting edge IoT Technology to be implemented across all ConnectedLife solutionsStrong problem-solving skills; adaptable, proactive and willing to take ownership.KEY QUALIFICATIONSSkilled software developer, operations and engineering practitioner and proven experience in IT business analysis, application solutioning design and testingParticipated in full software development life cycles (SDLC)Good understanding of user experience design, general web functions and standards, web application development including security principles, session management and best development practices and usability testing for mobile and internet websites and servicesPast development experience and familiarity with content management systems and prior experience with Agile methodologiesStrong interest in software design, cloud architecture and user experience, and a passion for new web and IoT technologiesAbility to translate technical jargon into meaningful concepts across functional groupsProficient in gathering and understanding customer business & technical requirements, comfortable working with cross-functional teams, including user experience and interaction design lead, visual design, user experience research, project managers, and software developers to realize the best in class software/service architecture and experience.Good problem-solving skills and a desire to overcome technical challenges and seek the most effective solutionDemonstrated ability to work independently and make decisions with minimal supervisionGood interpersonal, communication, decision-making skills and a responsible attitudeTECHNICAL REQUIREMENTS (Full Stack Developer)Excellent development skills in building large scale web, mobile applications and APIs.Familiar with Web-based technologies such as HTML5, CSS3, Javascript frameworks, Python, Java and MEAN stackExperience of Mobile development (Android or iOS or both)Strong knowledge of JavaScript libraries such as jQuery & D3.js, frameworks like Express.js & AngularJS and common databases such as NoSQL, MS SQL, MySQL etc.Familiar with JavaScript frameworks like AngularJS, React, ReactNativeStrength in creating and calling RESTful APIs and familiarity with Parse Cloud functionsExperience in DevOps and familiar with MS Azure and/or Amazon AWSExperience working with web services and APIs like Twitter, Facebook Graph, Instagram, Google Maps, Google Analytics and SEO and content management systems such as WordPressStrong experience with security and data protection and understanding of OWASP security principlesAbility to write clean and well-structured code
Skills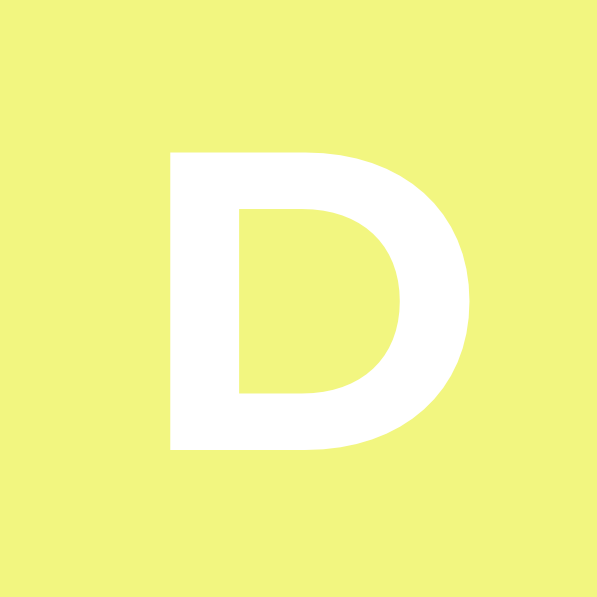 Job Responsibilities:Test/Evaluation of video-related product and specific functionalities (e.g. Video switching, live streaming, PTZ Camera control, record etc.) Introduce a product or solution to customer requirement Troubleshoot a defective product Collaborate with and provide feedback to sales teams for the systems recommended, providing workaround solution and identify its unique features and functionality.Candidates Requirements:Diploma/ Bachelor's Degree in Electrical & Electronic Engineering, Computer Engineering or equivalent, ITE Nitec / Higher Read more
Nitec in relevant field is welcome. Familiar with Windows, Android/IOS application Knowledge in network suit infrastructure, TCP/IP, UDP, FTP protocol is a plus Proficient in Ms office includes Words & Excel Ability to communicate in fluent English and good writing skills with proper grammar Well organized, self-motivated, self-determined and technically inclined Possession of good problem solving and interpersonal skills to work as part of a teamOthers Comment:Working location: East, Paya Lebar Working hours: 9am to 6.30pm, Mon to Fri Lunch Break: 1 hour Work Environment: InternationalContact Information: Interested candidates are invited to submit a complete resume, including personal particular, employment history, current and expected salary, and date availability together with a recent photograph to the following: Email: [Click Here to Email Your Resume] We regret that only shortlisted candidates will be notified.
Skills