Sign in or register for a JobTech account.
Jobs that require

ios

skill
Our client is an international company who specializes in delivering rich media apps on multiple platforms ranging from Smart TVs, gaming consoles and media devices to smart phones and tablets.
They are currently looking for iOS and Android Developers / Engineers to join its growing Professional Services team in Singapore.
Objective of role:
Primarily software development of iOS and Android and other front end devices applications. You will work on applications for world famous brands from idea stage through to market launch. Your role can also include customer discussions, requirements analysis and testing support.
Skills and Experience
Strong Java development experience with an impressive iOS and Android project (or several!) in the app store
Good understanding of development methodologies, testing practices, and tools and knowing when to apply each method to achieve the desired outcomes
Strong experience and knowledge of Design and Architectural patterns and knows when to apply them
A solid understanding of mobile application design as well as Java frameworks and development
Strong communication skills and knows when to ask for help and bounce ideas and solutions off peers
Professional Requirements:
Degree in Computer Science, Software Engineering, IT or related discipline
2+ years' professional experience developing native Android and developing native iOS/tvOS applications
Extensive hands-on development experience using Java, Objective-C, Swift with iOS/tvOS SDK, Xcode and modern Developer Tools
Experience integrating open source or 3rd party API's and Libraries highly desirable
Extensive experience with Android SDK, Eclipse/Android Studio and modern Developer Tools
Experience integrating open source or 3rd party API's and Libraries highly desirable
Ability to develop against a variety of web architectures and services (HTTP, JSON, REST, etc.)
Good understanding of mobile device variants, capabilities and constraints
Experience in other tech stacks is also beneficial (HTML/JS, Obj-C/Swift, etc.)
Exposure to Agile, Continuous Integration, Test Driven Development is a plus
Must have excellent problem solving skills and love technical challenges
Experience in Video and media based development projects (DRM, OVPs, Advertising, Analytics)
Interested applicants please email your detailed resume in MS Word format to jeffn@gemini.sg. We regret only shortlisted candidates will be notified.
EA 12C5083
Skills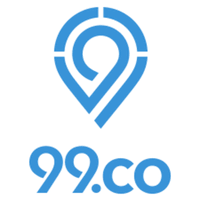 99.co is seeking an iOS Engineer who has a strong experience IN developing mobile applications. Your focus will be the development of iOS application and their integration with backend services.

You will be responsible for implementing new features from scratch and participating in product decisions for 99.co, work with our creative team to execute pixel perfect designs. You will also be required to track down and resolve issues, improve the stability and performance of the app and keep up with the latest SDK, devices, tools and conventions.

If you're interested in working with a team of passionate people to inspire a change in the real estate and Proptech landscape, we would like to hear more from you!

What you'll do:
Design and develop advanced applications for the iOS platform
Partner with cross-functional teams to define, design, and ship new features
Work with outside data sources and APIs
Unit-test code for robustness, including edge cases, usability, and general reliability
Understand business requirements and translate them into technical requirements
Collaborate with others on bug fixing and improving application performance
Contribute to architectural upgrades and refactoring
Continuously discover, evaluate, and implement new technologies to maximise development efficiency

What you have/are/will be:
BS or MS in Computer Science or a related technical discipline preferred but not required. Equivalent practical experience is a reasonable substitute
Deep understanding of Swift and Objective-C
Familiar with mobile software lifecycle development and architecture (MVVM)
Experience in backend development is a +; in scalable mobile app structure is a ++
Familiarity with iOS libraries such as STNetTaskQueue, ModelMapper, SnapKit and etc.
Strong UX/UI design exposure and experience in making apps work intuitively and with pixel perfect interfaces
Good interpersonal communications skills
Multi-threading and memory management knowledge and understanding of caching mechanisms
Detail-oriented or someone who reads everything and will paste an html peace character somewhere in your application ;)
Skills

IT Services Solution Industry (Local Listed Co.) Location: East area 5 days work week Responsibilities:Develop and implement software solutions/ applications for enterprise clients Configure and tailor solutions to suit end user's needs Contribute to the stages of a project life cycle including conducting requirements study with end users, solutioning, development of requirements, system and design documentation and application support and maintenance Work with a variety of development environments Read more
such as HTML5, Java, .NET and other object-oriented environments or scripting languages (e.g. Python) Work with spatial datasets and data formats Contribute to engagements with end-users such as workshops, exhibitions, technical support, and training delivery Take on and manage the role as a team-leader/Project Manager as and when needs arise Contribute to the monthly reporting of project progress Pro-actively stay updated on latest ArcGIS and relevant IT technology Maintain and ensure GIS System uptime for assigned client's account(s)Required Skills (at least 2 of the following):Java, .NET, JavaScript, PythonHTML, CSS, Flash, PHP, etc. iOS, Android SDK SQL Server or Oracle ArcGIS or other GIS software technology ARCGIS JSAPI 3.x version ArcGIS JSAPI 4.xBootstrap/React frameworkRequirements:Diploma/ Degree holders in Information Technology (IT), Information Systems or its equivalent Min. 3 years of prior working experience in relevant industry Experience in GIS/ Geospatial Technology has an added advantage Possess good analytical and problem solving skills Prior experience in Project Management experience will be an advantageInterested candidates, please state last / expected salaries and notice period and email to: [Click Here to Email Your Resume] TODAY'S CAREER PTE. LTD. 10 Anson Road International Plaza #30-13 Singapore 079903 Log in to our website for the most current list of job advertisements Website: www.todaycareer.com.sg Email: [Click Here to Email Your Resume] (Team members for this post: Katheriene Ang / Vera Tan / Lim Jia Ying) Registration Number: R1102123/ R1767480/ R1549375 Only shortlisted candidates will be notified. Let us call you when we are ready.
Skills An established organization is seeking candidates for the following position:SOFTWARE ENGINEER Responsibilities:Involve in the software development life cycle including application development, implementation, maintenance and post implementation review Software documentation preparation Part of the integration team to diagnose program defects, performance issues and assist in carrying out follow-ups Improve operation by conducting system analysis, recommend changes in policies and procedures Provide on-going maintenance support and enhancements in existing systems Read more
and platform Provide Disaster Recovery Plan for critical systemsRequirements:Fresh Degree graduates or Diploma holders in IT with minimum 2 years relevant experiences will be considered Strong technical skills in:- HTML, WebLogic, Apache, J-Query, Angular JS (Web Application) - C++, Dot Net, Java, Shell Scripting (Prog Language for application software) - Proficient in Android & iOS development platform (Prog Language for mobile software) - MS SQL database, MySQL (Prog Language for database)Passion in software programming and troubleshooting Experience in Scrum/Agile development methodologies Experience in building and deploying infrastructure with cloud deployment techniques Possess knowledge in database administration Good project management skills, PMP certification is a plus Experience in SAP system is a plusIf you meet the requirements of the above position, please email us a detailed resume stating personal particulars, qualifications, experience, present and expected salaries, contact numbers, together with a recent passport-size photograph and transcript to: [Click Here to Email Your Resume](All applications will be treated in strict confidence. We regret that only shortlisted candidates will be notified)
Skills Roles & ResponsibilitiesAre you looking for a position that will not only challenge you professionally but also provide a good work/quality of life balance with other talented individuals? Are you interested in working for a fast growing and innovative multicultural organization?ResponsibilitiesAlphanova is looking for a Full Stack Software Engineer. This employee will be a member of the Technical team and will work with various functional groups on gathering Read more
requirements, evaluating, designing, implementing, and supporting solutions. We look for individuals who deliver projects on-time and ensure that it meets the business requirements. The candidate must be able to multi-task and work in an evolving environment. This Employee will:Build RESTful web services/API endpoints to serve the application needs, taking responsibility for the quality of code you produceIntegration of user-facing elements developed by front-end developersBuild efficient, testable, and reusable modulesImplement toolkits and APIs for purposes such as integration, performance optimisation, security and scalabilityIntegration of data storage solutions (such as MySQL, Amazon S3)Build automated tests to support our continuous deployment environmentShare knowledge of tools and techniques with your wider team, both developers and non-developersProvide timely updates to the project management on work progress and tasks assignedAble to work in a team with an Agile set up, with minimal supervisionAn awareness of technologies used for web applications, eg databases, backups, CDNs and search, and of Unix-like operating systems, eg Linux and/or Mac OS experience of working on, or with web technologiesRequirementsRequirementsCore skills (Have used or applied in previous project):NodeJS, Express.JSPHP, LaravelHTML & CSS + LESS/SASSReact, AngularCloud Platforms & Infrastructure (e.g. IBM Bluemix, AWS)Relational databases (MySQL, MariaDB, …)NoSQL database (MongoDB/CouchDB)Git source code control and GithubLinux OS and/or Mac OSKnowledge in Mobile Development (iOS, Android) is an advantage.
Skills

Roles & ResponsibilitiesJob DescriptionDesign, develop, enhance, implement & support IOS and Android mobile applicationsCollaborate with cross-functional teams to analyze, design, and develop new features based on requirementBuild and publish applications in app storesDevelop and innovate new implemented technology features to maximize application performanceAbility to perform and develop new technology and integrate into mobile application relating to product design, UI or UXTest and fix any bugs in order to Read more
maintain the quality and integrity of the consumer experienceExperience on Payment gateway integration in mobile apps, Locations and Map PI's will be an advantagePrepare deployment documents and deploymentContinuous evaluating and increase the program's effectivenessDevelop solutions in CHINESE either web portal and mobile app. RequirementsRequirement:Candidate must possess a Bachelor Degree in Computer Science or Information TechnologyPreferably with minimum of 3 to 5yrs related experience.Proficient in iOS/Android development, frameworks and release management in Android and iOS, preferably with exposure to App Store(iOS) and Google Play MarketplaceProficient and extensive knowledge on Cocoa Touch and XcodeProficient in ASP.NET C#, JavaScript, HTML5, and CSS3 and C#, ASP.Net,(Framework 3.0 and above) including MS SQL scripting, PHP, MySQLExperience in UI/UX design of web mobile applications will be a plus pointUX design best practices to design solutions and a deep understanding of mobile-first and responsive design will be a plus pointDatabase design and programming with Microsoft SQL and MySQLWeb services standard such as REST, XML, SOAP and XSDLSolid understanding of the full mobile development life cycleAndroidAbility to perform in the full life cycle of Android application development and mobile app developmentHands on experience and knowledge on android Push Notifications & Toast, Android SDK'S, Eclipse build system, Android Studio, Gradle, Core java, Restful web servicesIOSStrong object-oriented design and programming skills in Objective-C and IOS SDK, memory management and caching mechanisms specific to Mobile devices, IOS frameworks such as Core Data, Core Animation, Core Graphics and Core Text
Skills
Roles & ResponsibilitiesActivate is a fast growing technology company with a 20 year history and still going strong with plans to grow 50% more in 2018! We focus on mobile and web applications in the exciting space of digital health & more. We are already making waves with our technological solutions & initiatives that have impacted thousands of people and lives!We have opportunities for you to grow your Read more
career path and are looking for talented professionals who are keen to do presales and support the sales team. You should have a flair for being hands-on, strong experience as a firmware or software engineer.Requirements• Provides pre and/or post-sales technical support for the development and implementation of complex products, solutions and technology• Provides in-depth product, technical knowledge and expertise to customers, sales and partnership team through presentations and demonstrations• Assess feasibility and potential application of products, solutions and technology to meet customer needs• Analyze customer's needs, recommends, develop and implement solution for customer requirements• Support customers during all productisation phases: development, debug, production and roll-out• Identify and provide feedback on customer needs and market trends• Provide on-site support and debugging to customers• Work with internal development team to drive closure on customer issues• Assist sales and marketing in launching new products, solutions and technologies• Establishing and maintaining customer relationsFor the above, ideally you have these to hit the ground running if you have a track record of• Bachelor Degree or higher in Electronics Engineering, Computer Engineering, Computer Science or related discipline.• Strong knowledge on C/C++, DSP programming, firmware development, application development, Android & IOS application development.• Experiences or understanding EE design in consumer electronics.• At least 4 years of experience as software or firmware developer, sales engineer or application engineer.• Interest in digital health, fitness and wellness, wearable technology, etc.• A team player and an action taker, someone who can work independently.• A 'go with the flow' and positive attitude, adaptable to change and energetic.• Have the ability to identify and solve problem and can be very resourceful.• Passionate in learning and working with new technologies.• A natural tenacity, resiliency and determination.• Ability to speak Mandarin for purposes in working with Chinese stakeholders• Willing to travel for business.
Skills Roles & ResponsibilitiesDo you believe your designs and code could change the world?If YES, read on!Mavericks Consulting is a powerhouse of skilled IT professionals who love their craft. We solve complex business problems by applying agile software development practices and produce simple working solutions.Mavericks collaborates closely with clients to achieve their business goals.We provide consultancy advice, develop prototypes to experiment and validate ideas quickly.We develop robust and reliable Read more
operational systems within weeks, not months. We love to write code and we build systems that put smiles on faces of our delighted users.We believe in sharing our knowledge, upskilling and growing with the developer community. We organise tech related workshops and bootcamps to learn from each other. We share and have fun together in our continuous learning journey.We are looking for like-minded Mavericks to join us and multiply the fun and awesomeness at our workplace. To give a brief idea of what we expect from a potential Maverick :Your Role and ResponsibilitiesHave a genuine desire to help change the worldBe up-to-date with emerging trends in mobile technologyHave opinions on tech stack and help clients make meaningful business decisionsDesign, envision and build applications for iOS/ Android platformsEnsure the performance, quality, and responsiveness of applicationsContribute to the company dynamics through your unique perspectiveChampion Agile development practicesWrite quality codeCreate and maintain a dynamic and collaborative environmentPair program with amazing peopleRequirementsThe Qualifications You NeedProfessional ExperienceWorking in high performance cross-functional Agile software engineering teamsKnowing and having practiced basic Agile practices such as Kanban/Scrum/Lean/XP etc, Test Driven Development (TDD), Continuous Integration/ Continuous Delivery (CI/CD)Worked in cross functional rolesTechnical ExperiencePublishing mobile apps to Google Play Store or iOS App Store.Experience with distributing apps to stakeholders, beta users using tools like Hockeyapp or TestFlight.Writing unit tests for the mobile application code.Knowledge of automated functional tests or UI testsSetting up or working knowledge of CI pipeline for the mobile applicationCode versioning tools such as GitObject-oriented programming (OOP) and object modeling.iOS/ Android SDK and ecosystem of tools and frameworks around it.iOS/ Android UI design principles, patterns and best practicesAPIs to connect applications to back-end servicesOpen-source iOS/ Android ecosystem and available librariesApplication benchmarking and optimisationProgramming languages like Java, Kotlin, Objective-C, Swift, JavascriptKnowledge/experience of cross-platform frameworks like React Native
Skills
Roles & ResponsibilitiesActivate is a fast growing technology company with a 20 year history and still going strong with plans to grow 50% more in 2018! We focus on mobile and web applications in the exciting space of digital health & more. We are already making waves with our technological solutions & initiatives that have impacted thousands of people and lives!We have opportunities for you to grow your Read more
career path and are looking for talented professionals to develop high-quality software that is aligned with user needs and business goals.RequirementsJob DescriptionMobile application development and applied research on Android, iOS and/or Appcelerator platformsJ2EE/ASP.NET software development, involving the use of databasesSoftware support and maintenance of deployed products and solutionsIdeally to hit the ground running, you should have the following:Degree in Computer Science or equivalentKnowledge of Object Oriented Programming and SQLStrong experience with native mobile features such as GPS, accelerometer, push notifications, etc.Strong experience in cross platform mobile development tools such as React Native Framework (mandatory) and Titanium AppceleratorExperienced in developing on Unix/Linux environmentsEnjoy constant learning and working with new technologiesIf you want to work on projects that use web and mobile technologies to make an impact on people lives, please do apply & we would love to hear from you.Apply directly here: https://activate-interactive-pte-ltd.workable.com/
Skills

Roles & ResponsibilitiesYour new companyA leading IT solutions provider is looking for a mobile application developer for a 6 month contract role.The company is a key market player in education, health care and government sectors. Their presence has contributed to improving the quality of services by these entities and they are looking to continue growing.Your new roleAs the mobile app developer, you will be a part of the Read more
SEA development team in Singapore.You will be responsible for the:Development and maintenance of mobile applications, addressing external stakeholder needs on iOS and android platformsMaintain clear documentation of processes and communicate task progressWhat you will get in returnYou will receive an invaluable opportunity to value add to your overall profile as well as the possibility of conversion to permanent. In addition, you will be able to take on a hands-on role that will showcase your skillset and personal value.What you need to do nowIf you're interested in this role, click 'apply now' to forward an up-to-date copy of your CV or contact Benita at [Click Here to Email Your Resume] for more information or to discuss any other opportunities in contracting.EA Reg Number: R1879188EA Licence Number: 07C3924Company Registration No. 200609504DRequirementsWhat you need to succeedYou will take with you 3-5 years of experience in mobile app development, as well as:Front-end development web coding experienceQualifications in computer science, computer engineering or Information technologyGood working knowledge of Mac OS X, Objective C, Xcode and iOS APIsSome background knowledge of Swift, Java, PHP, HTML5, C#, Adobe Flash Lite, MySQL and/or MSSQLCross-Platform developmentTechnology savvy and has a keen interest in web design and web standardsMore importantly, you will also be a creative self-starter, enthusiastic and self-motived.
Skills