Sign in or register for a JobTech account.
Jobs that require

iso

skill

Operations Administrative Executive (Tuas / 5 days / $2.3K)Pre-Requisites:GCE N levels or equivalent qualificationsProficient in Microsoft Word and Microsoft ExcelLanguage proficiency will be an advantageTeam player who is independent and organised, able to multi-task within tight deadlines, and has strong work ethics and communication skillsJob Role (Responsibilities & Duties)Key Job Responsibilities:Coordinate with Sales & Marketing Department to prepare quotationsInvolved in project delivery by receiving clients' purchase orders, issuing Read more
delivery orders and return forms, arranging for equipment testing and maintenance, responding to clients' requests where necessaryResponsible for preparation of progress claims and invoices, and verifying details with clientsResponsible for monitoring clients' payment status, collecting receivables and finalizing project accounts for completed projectsInvolved in asset and inventory reconciliationResponsible for monthly financial and inventory reports to managementInvolved in annual ISO audit and external auditAssist in implementation of Enterprise Resource Planning systemUndertake additional tasks and responsibilities when required or as instructedInterested applicants can email your resume or WhatsApp and allow our Consultants to match you with our Clients. No Charges will be incurred by Candidates for any service rendered.Tammy Tan YanLing Reg No. : R1878686The Supreme HR Advisory EA No. 14C7279Job Type: Full-timeLocation:Singapore (Preferred)
Skills Roles & ResponsibilitiesResponsibilitiesDemonstrate, recommend and implement image processing algorithm for life science instrument.Integrate image processing algorithm pipeline to the instrument embedded firmware architecture design.Create image processing algorithm specifications document.Implement image processing algorithm unit testing strategy.Perform image processing algorithm unit testing verification.Maintain and comply with ISO13485 procedures and SOPs in the course of design and development of firmware.Ensure that systems and procedures are in compliance with ISO9001, ISO14001, ISO13485, Read more
ISO14971, QSR21CFR and OHSAS 18001 requirements RequirementsQualificationDegree/Master/PhD in Electrical/Electronic/Computer Science.ExperiencesMinimum 3 years programming experience with C/C++Minimum 3 years experience of image processing algorithm development with MatlabMinimum 3 years experience of of image processing algorithm implementation with OpenCVPrefer candidates with strong experience of algorithm optimisation using Open GL and CUDA technology.Prefer candidates with experience of algorithm optimisation under multiple VMs environment.Experience in code implementation using object oriented design approach.Experience in development under Linux OS.
Skills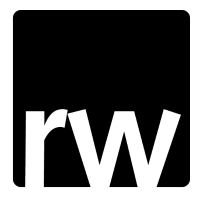 Roles & ResponsibilitiesOur client is a global leader in managed networked IT services, operating globally and delivering locally to help our customers thrive in a changing world.They have over 1000 people dedicated to support both regional multinationals expanding globally and global multinationals expanding into SEA.They serve over 600 customers across South East AsiaThe role holder is responsible for the deployment and support of IT infrastructure, systems and application Read more
software and data security to external customers.He/she provides complex technical support, resolving escalated technical support issues including proposals to ensure systems availability to the customer.The role includes problem diagnosis and resolution, and activities will comprise requirements analysis, testing, integrating and managing components and models.The role holder has an appreciation of maintaining the client relationship and satisfaction.This role will be mentored by an in-house DBA to be his backup.Under supervision to evaluate, co-ordinate, test and install software/hardware provided by suppliers with appropriate controls and standards e.g. Oracle/MSSQL Database, Data Security, Network software and hardware.Under supervision, database maintenance upgrades provided by suppliers.To provide problem diagnosis and resolution liaising (level 2 support) with technical manager, peers, suppliers and customer/developer groups where appropriate; could be asked to provide full 24-hour on call emergency support.To ensure operational procedures are in place, maintained and followed as approved by technical team leader.To support recovery activities following failure including disaster recovery.To provide limited advice & guidance to other groups on technical and operational issues, database issue.To provide resource and expertise to support product evaluations with other groups/customers.To ensure all appropriate documentation is provided and maintained to the ISO9001 standard.To ensure that all data security is in place in accordance to Singapore Government Security requirement.RequirementsDiploma or Degree in IT or related fieldAt least 2 years relevant database support experience; the client can also consider someone who has a server background but willing to move specialization but must have strong interest in database technologies (Oracle and MSSQL) and security.In-house training will be providedAble to respond to standard manager requests and understand the relationships between work processes and the business, although horizons will probably be limited to own team.Can use existing, clearly defined procedures to solve routine problems and organise own time to deliver against tasks set by others within a short-term horizon.Can ask questions and check for understanding.Can provide explanations clearly and precisely.Can work co-operatively with others to achieve team goals and can build stable and useful working relationships.Good communication and analytical skillsRecruiter Name: Uy Princess RamosEA License No: 12C5536EA Registration No: R1103286Kindly note that only shortlisted candidate will be notified.
Skills JOB RESPONSIBILITY Work closely with CTO and Lead Developer to work on chatbot projects for enterprise clients. JOB REQUIREMENT We're looking for backend developers who have at least 3-5 years experience in PHP, Laravel, AngularJS, jQuery, Node.js, Python etc to work on Enterprise Chatbot projects. Ability to setup development environment and large databases, preferably Cassandra/MySQL. Experience with NOSQL databases and related implementations. Reports to Lead Developer and work Read more
closely with project team in Singapore and Indonesia. Previous experience developing SaaS platforms on AWS or Azure. Bonus if experience in artificial intelligence, machine learning technology, Facebook Chatbot, SAAS platform development. Bonus if familiar with System architecture design, High availability Implementation and ISO 27001 compliance requirements Preferably Singaporean/PR/ or already working in Singapore for at least 2 years.
Skills
Roles & ResponsibilitiesWe wish to appoint a Head of Quality at CIRC to oversee the daily activities and personnel responsible for the Quality Assurance and Quality Control of in-house manufactured PET radiopharmaceuticals. The responsibilities of the role of CIRC Head of Quality will include being the CIRC Authorised Person for the release of investigational radiopharmaceuticals in compliance with PIC/S GMP and having oversight and managerial responsibility for both Read more
the Quality Assurance and Quality Control teams involved in the manufacture of radiopharmaceuticals in compliance with PIC/S GMP current practices. The Head of Quality role will be responsible for providing effective administrative and leadership skills to the department at a level requiring independent judgment. Ensures compliance with all University, A*STAR and regulatory agency standards. Oversees tactical programs and workflow processes required to accomplish the organizational and departmental goals and objectives. Participates in strategic development and coordinates and implements departmental strategic growth priorities.The Head of Quality, is responsible for establishing / revising annual departmental goals supporting the CIRC Quality Management System, including development and continuous performance improvement. Coordinates between other CIRC teams, researchers and local authorities (e.g. HSA), is responsible for training of staff, policies and procedures and safety. Responsible for the hiring, employee discipline and performance management of all Quality Assurance and Quality Control personnel. Ensures programs and processes are implemented and working effectively. Ensure appropriate staffing levels, develop and maintain a cohesive team that supports excellence in Quality and a collaborative working environment.Collaborate with NUH departments, NNI, NCI, Duke-NUS, NTU and other Singapore-based institutions, international institutions and industry.Assist the CIRC Director in daily management of quality-related operational issuesResponsible for management of daily quality control operations and quality assurance operations.Provide strong execution of scientific goals with appropriate attention to meeting performance indicators and financial goals of the centre.Defining the Quality Assurance Strategy, allowing the required flexibility in a research organisation at the same time ensuring regulatory complianceLeading, monitoring for effectiveness and improving all QA systems to ensure patient safety and compliance with PIC/S GMP, GCP and ISO 9000, such as quality risk management system, deviation management, out-of-specification management, change control, internal and external auditing, trending of quality attributes, and quality management reviewsTo ensure that all necessary testing is established, executed and reported, including approval of materials specifications, sampling instructions, test methods and other quality-related proceduresResponsible for the implementation of Quality Control Test Methods in accordance with Pharmacopeias and appropriately validated Quality Control Test Methods are implemented for testing of manufactured radiopharmaceuticalsResponsible for leading and hosting internal audits, external audits of contract analysis laboratories, customer audits, and GMP inspectionsPreparing, improving, reviewing and approving of quality documentation, such as policies, SOPs, records, protocols and reports in compliance with PIC/S GMP/GCP/ISO 9001Responsible for obtaining and maintaining the PIC/S GMP certificate and reporting to the local authorities in Singapore, e.g. HSARequirements5 years and above experience in GMP radiopharmaceutical manufacturing, and/or pharmaceutical manufacturing, healthcare or life science environmentStrong leadership skills, self-starter with experience in establishing and managing cross-departmental quality teamsDynamic, positive and open Excellent communication skills in English, organizational and project management skills are essential.Able to work well independently or as part of a team
Skills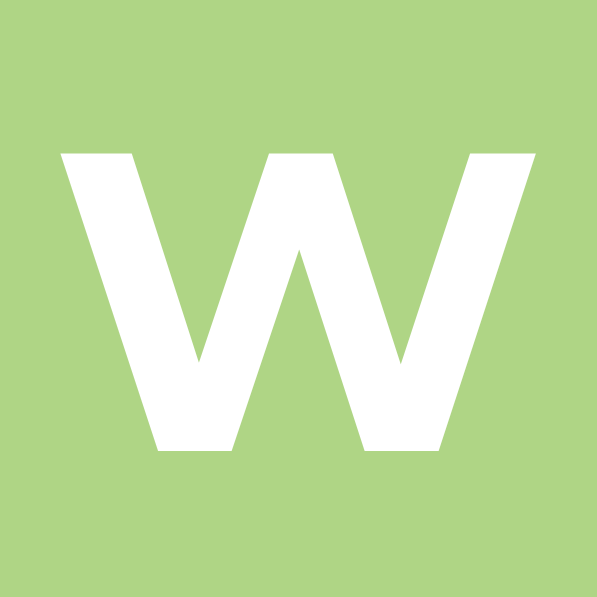 Roles & Responsibilities- Ensure the comprehensive quality assurance programs are implemented in all business units with the high quality result in both daily operation and customer's assessments.- Implement environment, health and safety system to meet government regulations and company policy.- Address the quality and safety issues and ensure the proper and effective implementation of all corrective actions.- Maintain functional quality assurance with an effective and consistent manner.- Ensure Read more
all quality control processes are in compliance with customer's standard, customer's requirements and statutory compliance of policies, procedures, practices, rules and regulations.- Monitor and assist each operation unit to achieve the high standard assessment results of quality programs.- Maintain documentation related to various quality systems ISO9001, Bizsafe and ensure compliance with applicable legislation and regulation.- Oversee and manage the quality complaint & feedback process for customers and ensure the flagged issues are resolved efficiently with effective communication and coordination with internal /external parties.- Direct the QA team to provide the technical support to both internal / external customers and suppliers with the effective coordination.- Support business unit to seek for the continuous quality improvement opportunities through information / best practice sharing and training.- Provide training as required to support Engineering, QA Inspector and Manufacturing operations and providing guidance in the areas of joint design and selection of appropriate welding specifications.- Establish welding practices to guide production and welding personnel relating all aspects of welding.Requirements- Candidate must possess at least Diploma or Bachelor's Degree in Mechanical Engineering or a relevant field with a minimum of 3 years of relevantworking experiance.- Candidate must possess good planning and coordination ability and ability to setup achievable goal align with company strategic goal;- Candidate must possess good leadership, organizational coordination skills, communication skills, executive abilities and strong sense of responsibility;- Candidate must possess good communication, coordination skills, implementation skills, and training skills to form interpersonal relationships and team spirit in the company.-Candidate possess passion at work to create a positive organizational atmosphere in the company is advantageous;
Skills Roles & ResponsibilitiesTally PO against SO or IJ.Perform Request For Quotation.Sourcing indirect purchasing supplier.Create Sales Order for RSC production.Generating Purchase Order timely & accurately.Respond to internal stakeholder's quotation enquiry.Archive PO, DO as well as invoices for filing tracking.Follow up closely from PO creation till inventory receipt.Knowledge of procurement policies, procedures & ISO standards.Purchase direct & indirect materials from both local & oversea vendors.Any other duties assign by the Read more
management. RequirementsDiploma in Supply Chain Management or Engineering.Knowledgeable on Microsoft AX system.A team player with positive working attitude.Comfortable to work in the west of Singapore.Independent with minimal supervisory, showing adequate initiative.Capable to multiple tasks while attentive to detail & working under tight deadlines.Able to provide accurate information timely & promptly to respective stakeholders.Experience at least 3 years of automotive Procurement, Purchasing function will be advantageous.Able to communicate effectively at all levels stakeholders internally as well as external in both verbally and writing.
Skills

Roles & ResponsibilitiesResponsibilities:- Direct, design, plan, and document software architecture, software interfaces, software development, and software workflow - Participate in full SDLC (Waterfall/Agile), including iterative development, estimations and design sessions. - Collaborate with resources in designing and implementing integrated, enterprise solutions. - Provide expertise in the development and calibration of software. - Perform software (and occasionally hardware) root cause analysis - Manage customer/user expectations and align development with Read more
actual product/project requirements - Direct and coordinate teams in troubleshooting issues on software systems and setup, inclusive of servers/storage/network - Provide API/SDK usage guidance, training and technical documentations to internal and external parties. - Responsible for software development life cycle and ensuring development meet required standardsRequirementsRequirements:- Degree/Masters in Information Technology, Computer Engineering, Communications Engineering or equivalent - 10+ years of experience in Java, J2EE, multi-tier web application projects - Experience with IBM WebSphere App Server 8 and above - Experience with Spring Boot 2.0, MyBatis - Experience with databases like Oracle, Mongo DB 3.x, etc - Experience with Apache CXF (3.2.x) for REST based Web Services - Experience in creating UML modeling diagrams - Experience in Apache Camel 2.20 for Enterprise integration - Experience using JWTs with JSON for REST Web Services - Experience in different version control systems like SVN, GIT, etc - Development experience with Angular 5 and HTML5 applications - Understanding in security in enterprise applications and integration with SSO based applications and ISO payment messagesLicense No: 12C6060
Skills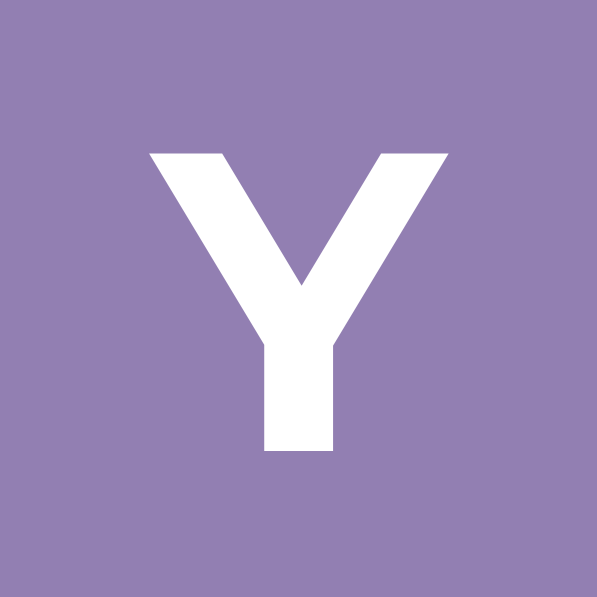 Roles & Responsibilities•Responsible for the full operations of branch office, take leads to develop and make necessary succession planning including retaining of high performer.•Manage staff performance and development, and maintaining a high standard of operational control / audit compliance.•Increase customers' satisfaction among all team members, encourages and demonstrates service-based behaviours.•Prepare monthly operations reports and budget reports.•Attend to customers' complaints and claims and ensure all are resolve in a Read more
timely and adequate manner• Fulfilling customers' needs• Maintaining standards of health and safety, hygiene and security in the work environment.• Continuous process improvements• Starting-up of new operation• Producing regular reports and statistics on a daily, weekly and monthly basis.Briefing Team Leaders on a daily basis.• Solving operational issues on a daily basis.• Responsible for tallying monthly inventory.• keeping stock control systems up to date and requirements, making sure inventories are accurate and planning for future capacity.• Operation cost control and management• Operate and manage the warehouse using 5S.• Manage and allocate manpower in the warehouse• Motivating, organising and encouraging teamwork within the workforce to ensure productivity targets are met or exceeded.To train & educate staff.• Responsible for leading and overseeing safety at work• Supervise and evaluate staff performance• Attend to existing & new customers• Liaising with customers, suppliers and transport department• Responding to and dealing with customer communication by email and telephone• Maintains receiving, warehousing, and distribution operations by initiating, coordinating, and enforcing operational SOPs and company policies.• Ensure accurate billing. Manage contractors/suppliers quotation and negotiation on pricing.Requirements• Degree or tertiary education in the field of Logistic or Supply Chain Management or in any related discipline with min 3 to 5 year's experiences in a middle management position.• 5 years in warehouse management experience, particualarly in FMCG warehouse setting is preferred.• Ability to manage the overall Warehouse Operation• Experience in improving warehouse operation namely: productivity, inventory, accuracy, etc• Experience in the development of warehouse SOP• Experience in operation management by piece unit• Able to analyse and interpret data.• A team player, with high interpersonal and problem-solving skills.• Strong customer service mind-set and enjoy the challenge of meeting and exceeding customers' expectations.• Ability to multi-task and operate in a dynamic and changing environment.• Proficient in 5S.• Proficient in Microsoft Office• Proficient in WMS and Barcode Operations• To ensure QA and ISO compliance.• Good attendance and punctuality.
Skills

Roles & ResponsibilitiesJoin our team and experience Workday!It's fun to work in a company where people truly believe in what they're doing. At Workday, we're committed to bringing passion and customer focus to the business of enterprise applications. We work hard, and we're serious about what we do. But we like to have a good time, too. In fact, we run our company with that principle in mind Read more
every day: One of our core values is fun.Job DescriptionLeveraging Workdays information security, compliance and privacy programs in support of the sales organization in providing prospective customers with insight into the investments Workday makes in these areas.Specifically, taking a transparent approach to explaining and detailing the programs, processes, policies and technical solutions in place to protect the confidentiality, integrity and availability of Customer DataRoles and ResponsibilitiesLiaison directly with Workday's CSO, Cloud Operations, Compliance teams and others on a regular basisAssist the Sales Team with due diligence activities by providing guidance and expertiseCommunicate the value of Workday's programs to prospective customers to help differentiate Workday from our competitorsAssist in coordination of Corporate resources to address the due diligence process when neededProvide education to Account Executives and Enterprise Architects around positioning of and messaging for addressing a due diligence processCreate and maintain collateral to support the due diligence portion of the sales cycleMaintain a knowledge repository for the Sales Team RequirementsRequisite SkillsExhibits a strong combination of technical skills, industry experience and an unimpeachable stage presence.Building, articulating, and disseminating the Workday response to the prospect due diligence processes requires:Strong technical knowledge of enterprise application architectureComprehensive security background covering encryption technologies, network architectures, communications security, authentication methodologies etc.Solid working knowledge of information security standards and guidelinesExperience with security certifications and audits (ISO 27001, ISO 27018,SOC-1, SOC-2 etc.)Strong communications skills, both written and oralOrganized, responsive, and highly thorough problem solver
Skills