Sign in or register for a JobTech account.
Jobs that require

it infrastructure

skill
$4,000 - $6,000 a monthContractThis role involves administering and maintaining Microsoft Windows servers, Linux servers, Apache Tomcat web servers with MySQL and or MSSQL database servers, TCP/IP network administration, administration of IEEE802.11xxx WiFi networks, familiar with IEE802.15 mesh wireless networking and familiar with IEE802.15.4 ZigBee wireless networks.This specific position serves as the key resource for administering and maintaining the IT infrastructure required by SinBerBEST and its associated projects. Read more
This infrastructure will include data collection servers, management and coordination of data analysis software developed by various researchers, and also coordination of the various sensing and control systems that are implemented.The goal of SinBerBEST (Singapore Berkeley Building Efficiency and Sustainability in the Tropics) is to reduce office space energy consumption with in depth use of sensing and modelling technologies. As part of our deliverables, we are to build and configure the various servers needed to measure the environment and ensure that such data are delivered in a timely and reliable manner to the back-end servers, with the data processed and ultimately, with the capability to enable useful visualizations and data outputs for the end-user.In addition, this position needs to be involved in several focussed projects that are being conducted concurrently. For example, one of the ongoing projects involves running social network-based applications on the test bed in order to model and modify energy consumption pattern of the subjects involved, while another project is focussed on wireless control of lighting systems.The successful candidate is expected to be able to administer and maintain the overall IT infrastructure to accomplish the above mentioned goals.ResponsibilitiesInstall, configure, monitor and backup MS Windows servers, Linux servers (primarily Ubuntu) and Apache Tomcat web servers.Administering MySQL databases or Microsoft MSSQL databases.Administering TCP/IP networks.Apply operating system patches and upgrades on a regular basis. Evaluate the impact of patches if needed and advise accordingly.Install new servers and configure hardware, peripherals, services, settings, directories, storage, etc. in accordance with standards and project requirements.Perform regular backup operations, ensuring all required file systems and system data are successfully backed up. Prepare and test recovery procedures. Formulate and recommend backup strategies if needed.Embark and lead on server administration assigned projects to improve the overall administration effort.RequirementsRequires strong working experience in server system administration.Broad knowledge of industry IT best practices.Degree in IT or equivalent in Information technology or computer science with four to five years of working experience in system administration.Requires strong interpersonal skills in order to work with both technical and non-technical staff at various levels throughout the organisation.Must be able to communicate technical information in a clear and concise manner.Good communication and interpersonal skillsMicrosoft or Linux or CISCO certifications are preferable.MS Windows server administration and MS Windows Active Directory experience and LDAP required.Document and propose IT policy objectives.Observe and enforce company IT policies.Desired ExperienceStrong Experience in MS Windows and Linux system administration.Experience in Apache Tomcat Web server administration.TCP/IP network administration experience.Experience with MySQL database and or MS SQL database administration will be an advantage.Working experience of IT security will be a plus.Working experience with Sophos hardware based firewall solutions will be an advantage.ITIL V3 aware.Job Type: ContractSalary: $4,000.00 to $6,000.00 /monthExperience:system administration: 4 years (Preferred)Location:Singapore (Preferred)
Skills Daily health monitoring of production database system and data integrity checksDatabase migration and performance monitoringSystem / data backup, disaster recoveryCarry out periodical production patch and upgrade managementAutomate and monitor huge file transfer for archivingWork with users and vendors to take timely and appropriate steps to resolve and troubleshoot issues impacting service levels and conduct root cause analysisEnforce security standards for databasesKeep abreast of advances in database technologies to Read more
identify opportunities to fine tune and optimize databases and related system infrastructureDatabase administration and management (capacity planning, installation, backup, recovery, monitoring, Performance optimizations, troubleshooting, load/hardware analysis mapping, security etc.)Query optimization and tuning skills, analysis and troubleshooting interactions between databases, operating systems and applications with regard to performance and resources usageCreating database tables, setting up indexes, data constraints and DB views Analyze, predict through trend analysis and resolve database system, storage and application issuesReview existing software architecture and contribute to improving on the future architecture for stability and a maximum of performanceCollect and analyze database performance information; identify and implement solutions for performance problemsREQUIREMENTS:Degree, preferably IT or Engineering-related. Committed and motivated individual and willing to work odd hours at times when requiredProficient in Linux / Unix environment shell scriptingExperience in setting up and supporting database mirroring, failover clustering would be advantageousRelevant working experience as an MYSQL/ MARIA DB / MS SQL Database Administrator in production environment would be advantageousManaging experience of MS SQL servers (2008, 2012, 2014, 2016)Strong understanding in Database clustering techniques and operationsPast working experience in Cloud environment is an advantageAble to handle demanding service response and recovery turnaroundAble to manage daily support tasks to meet stringent SLA requirementsExcellent scheduling and multitasking skillsMeticulous and process-orientedGood, hard-working attitude with ability to work well under pressureGood communication skills English (written, spoken)Good analytical skills with ability to work with others to resolve problems.Good organization skills, with ability to properly document and track information.
Skills Information Security Risk Assessment (ISRA) is the key technology control process in the bank to ensure the IT systems used in the bank are designed with appropriate security protections and continue to be protected along with its lifecycle. This role will lead the ISRA section with following responsibilities:Responsibilities:Team member of information security risk assessment section with focus on project security risk assessment and application security area. Develop, drive Read more
and constantly improve security review processes to identify the risk throughout the lifecycle covering different layers of technology architecture. Lead the risk assessment, tracking and periodical review of the deviations identified during the ISRA. Review individual projects as well as to assess overall security posture holistically. Work closely with business to ensure security is a priority. Provide regular update to stakeholders about the risk identified during the ISRA process. As security SME, provide advisory to rest of IT teams to strengthen security controls. Maintain awareness of security trends covering both new threats and technologies in order to understand the risk and better safe guard the organization. Evaluate security solutions/processes when necessayRequirements:Degree in Computer Science, Computer Engineering, Software Engineering or related discipline At least 12 years of IT experience, in which over 6 years are in the capacity of information security risk assessment or security architecture, preferably in a large BFSI environment. Deep understanding of most of security technology domains. Solid application security know-how, preferably banking applications. Familiar with the regulator requirement related to the information security areas. Good understanding of the key aspects of IT which includes strategic planning, application implementation & support, IT Infrastructure, Vendor & Contract Management, IT audit, IT governance, Risk management and business continuity planning. Proficient in risk management concept and practices. Keep up-to-date knowledge of security trends. Ability to lead change, and to adapt quickly to changing priorities. Ability to identify and improve on work & process inefficiencies. Relevant certification such as CISSP, CSSLP, CISA, SANS, Microsoft, ITIL Foundation, would be advantages. Strong analytical and critical thinking skills and meticulous attitude. Able to work independently or in a team with minimal supervision. Excellent communication, writing and presentation skill.
Skills Responsibilities:Directly responsible for the support and operations of our cloud services.Communication with end-users, vendors and co-workers in a clear and professional manner is an absolute must.Must be willing to jump in and learn new tools and technologies in support of a very diverse set of customers.Use system analysis techniques and procedures, including consulting with users, to determine hardware, software, or system functional specifications.Management and operation of Microsoft and Read more
other public and private Cloud technologies.Involve in the installation, configuration and upgrade of any related IT infrastructure during project implementation.Ensure industry best practices are in place for server, network, storage and cloud solutions.Confirm project requirements by understanding user requirements; conferring with others in the project team.Supporting the Project Manager by identifying and managing project risk.Suggest and comply on project for technical specifications.Assist in projects charter, task list and procurement related process.Assist in planning, designing, and implementing stages during the project cycle.Assist in process improvement and compliance strategies.Involve in site survey for network related projects.Ensure projects status are updated regularly.Manage and track Change Request.Perform User Acceptance Test, project documentation and document sign-off.Preparing specification documents and user guides for the users when require.Work closely with vendors and other team members to troubleshoot complex issues and document solutions.Tasks related to risk management and security compliance including vulnerability scanning, Software, OS, Database and application patching and upgrades, measured against SLAs. Complete data backup and restore tasks.Manage assigned tickets to ensure SLA compliance and customer satisfaction.Provide root-cause analysis, contribute to knowledge base, and provide recommendations for continuous improvements to workflow, process, and technology. Requirements:Bachelor of Science (BSc) Degree in Computer/Information Science.3-5 years Systems Administration experience supporting enterprise datacentre /cloud solutions.Experience and understanding with Cloud and Virtualization technologies.Experience deploying High Availability solutions on operating systems and database.Related technology certification preferred: MCSA/RHCT.Server+, Network+, or Security+ certification.Enterprise Systems – Exchange, Dynamics, Active Directory, etc.Windows Server 2003, 2008, 2008 R2, 2012, 2012 R2, 2016.Red Hat Linux / CentOS Linux.Understanding of various services such as DNS, SMTP, SNMP, SSL and SSH.Ability to provide and suggest IT solutions based on best practices.Good understanding of ITIL processes including Service Desk, Incident, Problem, Change and Configuration Management.In depth understanding of IT infrastructure in terms of server, network, storage and cloud solutions.Experience in creation of user guides and documentations.Qualified or interested candidates, kindly apply in through emailing your CV to us at: bizhub.jobs3(at)gmail.comTo facilitate faster application processing, please utilize the email stated and not Apply Now or Send Email links in this website.We regret that only shortlisted candidates would be notified.Bizhub Asia Pte Ltdwww.bizhubasia.comEA No. 08C2822
Skills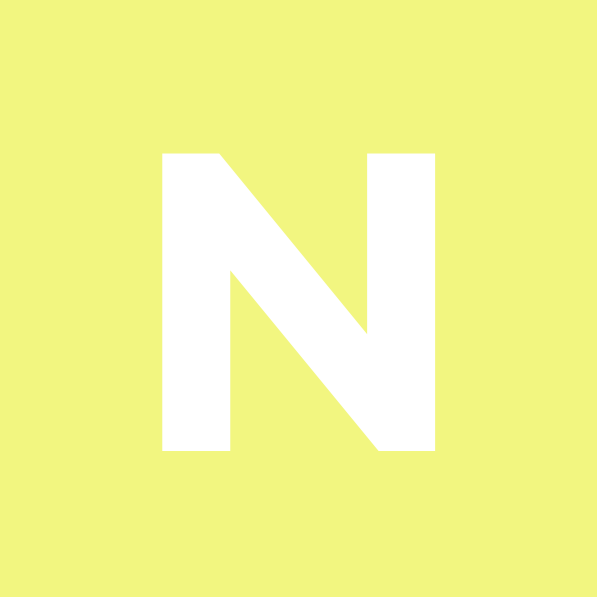 Roles & ResponsibilitiesThe candidate will be taught to support wide range of IT networks and systems infrastructure that delivery values of Data Centre and Network related services.Installation responsibilities:Support system and network engineering team to deploy customer projects as well as backend infrastructures.Hands on field installation and repair works including network equipment, servers, patch cables, etc under instruction from the team lead.Coordinates and control field vendor works with regards Read more
to and not limited to cable plant, CrossConnect and its accessories.Responsible to create and updates technical documentation under the instruction from the team lead.Operations responsibilities:Identify underlying problem and sorting through the possible available. The candidate will be trained to diagnose and resolve common problems.Escalate unresolved issues and work with team lead to support the escalated works. RequirementsMinimum Diploma in IT or Engineering field.Minimum 1 - 3 years of relevant working experience.IT installation and maintenance support experience is required.Basic knowledge in networking, i.e. TCP/IP, IPv4, ping and traceroute.Knowledge in telecommunication technologies and field engineering work.Willing to gain new knowledge in our industry and products.Microsoft Office (Outlook, Work and Excel)
Skills

Roles & ResponsibilitiesWe are looking for like-minded people who share a deep passion for information technology. If you feel strongly about making that great, life-changing (for you and the thousands of our customers) footprint upon the face of the earth, then we definitely want to speak with you.Are you flexible...in terms of work responsibilities and arrangements? Are you a willing and able team player? What about being detail-oriented Read more
to produce quality and accurate work? Can you handle the pressure...to balance work and play? And most importantly, are you a self-starter who takes initiative? Don't wait for us to speak with you. (Hint: "Join Now" button!)What a System Engineer Does in TitansoftSupport and maintain all aspects of the office IT infrastructure.Apply operating systems updates, patches and configuration changes.Perform routine audits of systems and software.Able to do research and deploy system enhancements with minimal supervision.Execute tasks assigned by direct supervisor including scheduled after hours on-call responsibility.RequirementsWhat we are looking for in a System EngineerQualificationsMinimum Advanced Diploma in Computer Science or related fields.ExperienceAt least 1 - 2 years of System Administration experience in a Corporate IT environment.Configuring and managing Windows, Linux or Unix systems.Managing Microsoft SQL server 2012 / 2014.Security knowledge and have experience in securing systems, firewalls and anti-virus management.Automating routine / recurring tasks with script.SkillsMicrosoft operating systems, Active Directory and GPO implementation, management and support.TCP / IP networking, DNS & routing.Strong interpersonal and communication skills to be able to engage end-users and to understand requirements.Have problem solving and troubleshooting skills to resolve technical challenges.
Skills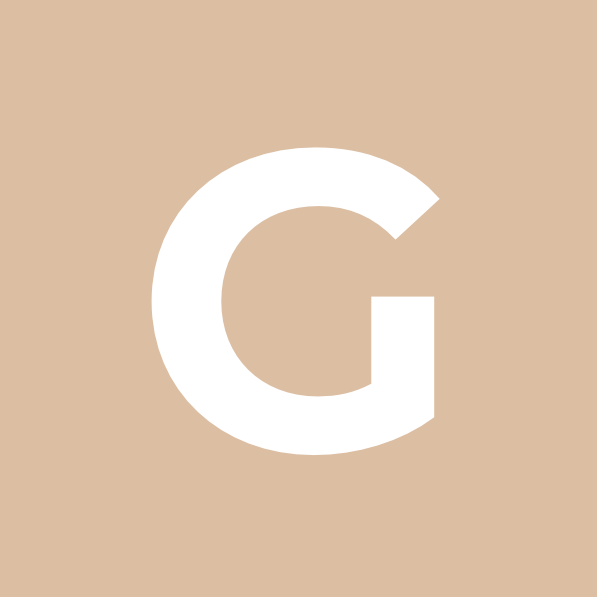 Roles & ResponsibilitiesThe Solution Architect will be accountable for defining solutions, for specified new and existing customers within the region.RequirementsMin 6+ years of experience as Infrastructure Outsourcing architectArchitect certification preferred (Open community)Large organization work experience preferredInfrastructure Total Outsourcing experience mandatoryMust have managed large accounts life cycle in terms of technology refresh, capacity management, technology directionConverged Infrastructure Experience, Cloud technologiesAbility to direct technical teams, Mentor, LeadArticulate, energetic, passionate and Read more
intellectually strong communicator and problem solverHighly effective communication and presentation skillsStrong skills in preparing high quality presentations, in terms of content, as well as aestheticsAbility to inspire and generate people's trust and perform well in team environmentTeam leadership in a virtual team environmentProficient in written and spoken English and/or Chinese (both preferred)Experience in owning overall client success and deliveryStrong pre-sales and negotiation skills and client oriented communicationsHistory of interface and experience with C-level executives of substantial clientsExperience with service delivery across multiple technology streams within IT infrastructureMature executive approach and experience at mentoring others within the organization to develop potential as future leaders within their domainTo apply, please submit your resume in MS Word format together with your application. We regret to inform that only shortlisted candidates will be contacted. Thanks.EA Licence No: 18S9060 Registration No: R1114636 (Manalo Don Don Briones)
Skills Roles & ResponsibilitiesData Engineer (5 days, Orchard, $3500-4000)Leading System Integrator company providing IT solutions for network, IT infrastructure, analytics, cyber security and managed services.Job ResponsibilitiesDesign, engineer, configure and administer BI project based on given functional and technical requirementsCollaborate with pre-sales, project and relevant internal teams to deliver the optimal technical solution to client's business problemsDevelop real-time and batch data ingesting and processing pipelines to be used for analysis, Read more
machine learning, dashboards, alerts and visualizationsReview and monitor ETL tasks and performanceSupport testing and deploymentProvide recommendations and implementation changes to optimize in the customer environment.Write and develop custom scripts as neededRequirementsRequirementsMinimum Degree/Diploma in Computer Science, Engineering or IT with at least 2 years of relevant experienceHands-on experience in scripting/programmingPossess knowledge in Networking and Servers(Windows and Linux)Possess CEH/ECSA/CISSP/ECSA/CompTIA Security+ certification will be an added advantageWorking hours: 9am - 6pm, Mondays to FridaysSalary range: $3500 - 4000We thank you for your interest in this position, applicants with relevant experience please send Microsoft word resume with expected salary to [Click Here to Email Your Resume] for faster processing. Alternatively, please visit http://www.facebook.com/MachspeedHR for more jobs available, thank you.Shortlisted candidates will be contacted for interview session via phone. Thank you very much.Agency License No. 12C6200 / EA Personnel No.: R1548977
Skills

Roles & ResponsibilitiesDaimler Financial Services (DFS) supports the sales of Daimler Group's automobile brands with financial services which range from financing and leasing to insurance and fleet management. The regional DFS office AAP (Africa, Asia Pacific) located in Singapore plays a pivotal role for DFS's business development in AAP markets.In our aim to become an integrated financial services and mobility provider and the ever evolving change of our Read more
customer needs, the company has decided to set up a "Digital Solution Centre" in Singapore. The newly established unit will focus on producing highly customer centric and fully integrated solutions to our end users in 11 markets. Digitizing our business with the aim to sell vehicles online is only a snapshot of the current scope of work. Within our Tech Team we will be the key player on making this vision actual reality and make DFS be ahead of the game.As part of our operations team, you will play the key role in making our aspired digital target landscape meet our high quality standards as Mercedes Benz Financial Services towards our users.Together with the development team you will be responsible to support our new digital products end to end. You are going to ensure that our products are consistently working with each other and enable a flawless user experience. With your strong technical background you will be able to discuss with the development team on product improvements which leads to great customer experience and DevSecOps automation. We are looking for a candidate who lives and breathes excellent software quality and works together in a team of developers to level up our digital products. Requirements1. Education & Work experienceBachelor in ITExpert in service operations process of incident management, request management and change managementExperienced in application deployment and liaising with infrastructure and project teamsGood and clear communication skillsITIL Foundation certified2. Technical knowledgeGood IT Infrastructure background and technical understandingProfound knowledge with Microsoft products such as Windows Server, SQL Server, IIS, MS Office etc.Good knowledge of ITIL processesFamiliar with auto-deployment and version control tools such as Octopus, GitHub, Team Foundation Server etc.3. Soft skills/individual competencePossess strong Leadership and Customer-oriented attitudeHighly-motivated individual and able to work independently as well as a team player;Possess good problem-solving skillsExcellent communication skills in both written and oral with cross-cultural competence.Excellent organizational & facilitation skillsFamiliar with agile projectsOpen mind-set and hands-on approach
Skills

Roles & ResponsibilitiesPlan and execute red team operations and campaigns across the spectrum of people, processes and technologies.Develop techniques from the Mitre ATT&CK framework and perform purple teaming exercises working closely with the SOC team to enhance detection and prevention capabilities.Support the development of red teaming methods, operations and simulations within and across the enterprise to include cyber security, personnel security, operations security, facilities security, and third party Read more
vendors/service providers.Provide cybersecurity technical testing services, including network, system or application penetration test and vulnerability assessment through in-depth technical analysis and exploitation of vulnerabilities.Provide regular threat/risk updates, presenting findings and learnings from cyber-attacks, red team operations, and cyber-attack simulations within a context of overall risk to the enterprise.Work closely with existing technology infrastructure, business application and security teams, both to receive input and to provide practical and actionable threat intelligence.Evaluate, build and support a set of open-source and commercial security tools.Plan and manage third party red teaming and penetration tests. RequirementsBachelor degree in Computer Science, Computer Engineering, Software Engineering or related discipline.OSCP and/or CREST CRT certified.Advanced certifications such as OSCE, OSEE, GXPN, CREST CCT and CCSAS would be an advantage.Technical Skills and ExperienceAt least 8 years of IT experience, in which over 5 years are in the domain of technical security testing, preferably in a banking environment.Excellent infrastructure and web penetration testing skills.Ability to circumvent incident detection processes when conducting red team operations.Ability to build custom tools and exploits using one or more of the following: powershell, python or C#.Knowledge of the latest Cybersecurity tools and vulnerabilities.Experience in utilizing the Mitre ATT&CK framework would be an advantage.Reverse engineering and exploit development experience would be an advantage.Red teaming and purple teaming experience would be an advantage, but not a requirement.Soft SkillsExcellent communication, writing and presentation skills.Ability to collaborate and share knowledge within a fast-moving environment.Ability to work effectively with a variety of stakeholders interests within the enterprise.
Skills