Sign in or register for a JobTech account.
Jobs that require

it infrastructure

skill
Assist Project Manager in implementation of infrastructure solutions in a project lifecycle.
Experience withVmware skillsets like ESX, System Centre
Experience withStorage skillsets like SAN FC / ISCI storage, NAS,
Experience withServer skillsets like blade technologies, Cisco UCS unified computing, etc
Experience in troubleshooting & resolving system infrastructure issues
Experience in troubleshoot hardware, software, network problems ,MS Exchange, AD, DC, AD, etc.
Requirements:
Minimum 3 years of experience in project implementation preferably in the system integrator's environment
Experience in implementing & migrating storage brands like EMC, Netapp, HDS, Nimble, Dell, etc
Experience in Vmware / Hyper V,Cisco UCS / HP / Dell Blades & System Servers
Microsoft / Vmware / Storage / Network certification is an advantage
Interested candidates who wish to apply for above position, please send us your updated resume to jeffn@gemini.sg We regret only shortlisted candidates will be notified.
EA No 12C5083
Skills

Officer – IT You will be responsible to maintain and support the IT infrastructure services of the Company and its various business units. You will provide technical support on computer issues and handle IT services requests. You will maintain daily helpdesk operations, administer network solutions and liaise with vendors for the purchase/renewal of IT equipment and licenses. You will assist with IT audits and regulatory compliance. As Read more
and when required, you will also provide facilities and off site technical support as well as manage purchases and third party for service provides for the upkeep and maintenance of the Campus and corporate office. Requirements:NITEC / Diploma in Information Technology, preferably with 1 – 2 years' relevant working experience Good communication and interpersonal skills Technical knowledge in Microsoft Office Suite and troubleshooting of PC Server & Network related issues Technical knowledge on performing batch jobs and administration on Microsoft SQL servers Knowledge on basic HTML and website management Well organised, proactive and able to work independently with minimal supervision
Skills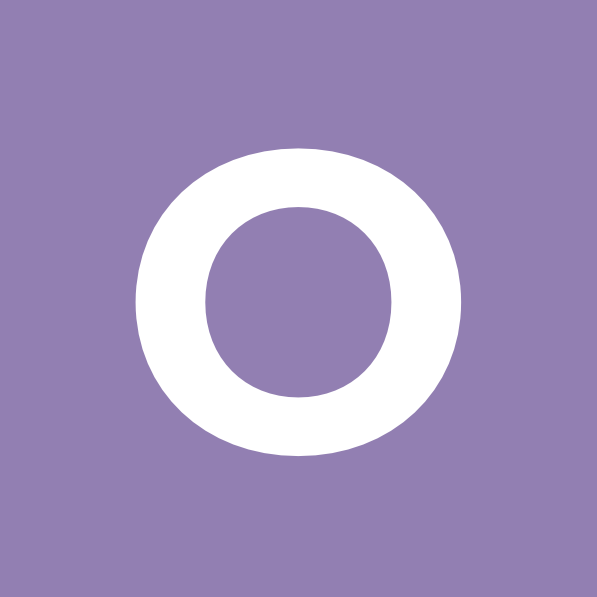 SYSTEMS ENGINEERMain TasksTo identify, research and develop suitable technology that will enhance and complement our existing range of product solutions. To evaluate, test and setup network equipment. To work with Sales in:Ensuring tender proposal complies with required specifications on systems requirements. Reviewing proposed design & configuration of system network.To work with Project Engineers in setting up and configuring of system's network components comprising of IP cameras, storage devices Read more
(NVR) and servers, network switches and routers, workstations and other equipment. To work with Service Engineers in identifying and resolving network related hardware/software problems. To draft training material and conduct product training for fellow colleagues and customers. To maintain and periodically refresh company's IT infrastructure (LAN, switches, servers: email, file, AD, MIS, application). To setup systems and to monitor data integrity and security. To implement and execute backup and data restoration To write basic SQL scripts to extract ad-hoc information from database when required. To provide desktop support to LAN users, including configuring new client workstations, resolve hardware/software problems. Update necessary IT procedural and process documentation. Required to work evenings and weekends occasionally with little advanced notice. Singapore based job with no travel required. Responsible for overall safety performance when executing daily works.Role definition The Jobholder has 2 primary responsibilities:For developing new technology that will enhance and complement the Company's core focus products and solutions. For the administration, setup and maintenance of IT infrastructure. This entails optimum setup in terms of capital investment, meeting the needs & requirements of the Company's operations in regards to budget, work flow efficiency, data security and integrity.Qualifications: EssentialDegree in Electrical/Electronic/Computer Engineering, Computer Science or IT Security related field. Ideal1 year working experience on the job in networking based system development role and/or IT administration role. John Goh Meng Chye EA License No : 06C4642 EA Reg No : R1102621 We regret that only shortlisted candidates will be notified.
Skills Clementi Permanent 8.30 am to 5.30 pmResponsibilities:Work with Head of Department (HOD), IT to formulate and implement Information Security Risk Policy, standards, best practices for effective IT security, risk and compliance controls across the institute; Perform regular reviews of the governance framework policies and procedures to ensure that they are updated to the changing institute needs; Conduct in-house security audits, reviews, scans, code reviews and compliance checks to Read more
assess systems, infrastructure, services and processes for security and compliance with security policies, standards and procedures; Work with internal and external auditors in planning and conducting security audits, reviews, scans and tests; Respond timely to security incidents and conduct investigation and recommend the appropriate follow up actions including containment, recovery and preventive actions; Perform audit log reviews and assessments to detect security breaches and anomalies; Keep abreast of the latest industry security practices and technologies as well as emerging threats and vulnerabilities, and recommend appropriate controls for implementation to improve the institutes security posture; Oversee and guide IT Security Executive in performing his duties; Promote, train and create staff awareness of IT security and data protection policies and practices;Duration:PermanentSalary:OpenWorking hours:Monday - Friday 8.30 am to 5.30 pmLocation:Clementi (Tertiary institute)Requirements:Degree in Computer Science, Computer or Information Technology Minimum 5 Years of relevant working experience Good knowledge of information security principles and technologies, governance and compliance Experience in implementing security audits, controls and mitigating measures for Internet/enterprise IT infrastructure and applications (preferably with CISA qualification or equivalent); Experience in implementing security solutions for Internet/enterprise IT infrastructure (preferably with CISSP and CEH qualification or Equivalent); Experience in implementation, operations, administration and maintenance of various enterprise security solutions, including endpoint security, monitoring and analytics tools, firewall and Intrusion Prevention System (IPS); Experience in incident handling /response, reporting to and collaborating with higher echelon Computer Emergency Response Team (CERT) teams; Knowledge of Domain Name System, DNSSEC, BIND, UNIX/Solaris, ORACLE DB and JAVA would be an added advantage;Interested applicants, kindly email your detailed resume (MS Word format is preferred): [Click Here to Email Your Resume] (Reg No: R1107390) Please ensure that applications sent through email are no bigger than 1Mb. We thank all applicants for your interest but regret to inform that only shortlisted candidates would be notified. Success Human Resource Centre Pte Ltd (EA License Number: 97C4832) 1 Sophia Road, Peace Centre, #06-23/29 Singapore 228149 T: 6337 3183 | F: 6337 0329 | W: www.successhrc.com.sg
Skills Headquartered in Singapore, vCargo Cloud (VCC) is the leading Infocomm Technology (ICT) solutions and service provider in Asia, specialize in offering technological solutions to governments and enterprises worldwide, in the domain of trade and logistics. We provide e-trade and e-freight solutions through VCC CamelONE platform, connecting key stakeholders in the trade and logistics industry globally; including government agencies, traders, freight forwarders, carriers and financial institutions.Backed by a team Read more
of experienced and dedicated IT and logistics professionals, VCC revolutionizes the e-logistics marketplace through designing and providing an IT infrastructure consisting of a cloud messaging platform that enables the exchange of digitalised data for cargo and financial information, allowing stakeholders in trade, logistics and supply chain to communicate and collaborate virtually on the platform, simplifying cross-border trade.On an international level, VCC's strategic partners include Asian Development Bank, International Air Transport Association, International Federation of Freight Forwarders Associations, Kenya Trade Network Agency, Mauritius Network Services. Additionally, we also work closely with Singapore government agencies including CAAS, Enterprise Singapore, IMDA, SCE, Singapore Customs, as well as chambers and industrial associations.To find out more about VCC's product and service offerings, visit www.vcargocloud.com Summary of Position Responsible to learn about vCargo Cloud (VCC) products and technology to better understand the services you will be supporting.Creates, develops, plans, writes, and edits operational and customer facing content and communications related to planned and unplanned events, upcoming new releases, or how to guides to improve the overall customer experience. The Technical Writer will be working closely with the Project Teams and the Technical Team.Responsibilities Reporting to the Senior Project Manager, your responsibilities include, but not limited to: Plan, develop, organize, write and edit documents such functional requirements, user manuals. Prepare customer facing & internal documentations Ability to understand target audience and tailor documents accordingly Analyze documents to maintain continuity of style of content Manage updates and revisions to technical literature Possess complete understanding of a company's products and applications Requirements Degree in Information Technology, Engineering or related field; Minimum 5 years of relevant working experience in capacity as a Technical Writer; Strong working knowledge of Microsoft Word, Power Point & Excel Excellent written and verbal communication skills in English Skilled at prioritization and multi-tasking Possess good people skills and presentation skills; Possess proficiency in understanding user requirements and implementing them in documentation and instructional videos Possess ability to write clear, concise, engaging content in modern, conversational style for a range of audiences Experience writing on-screen text and messages, and reviewing user interfaces to ensure usability and adherence to style standards Meticulous and able to work independently under pressure to meet timelines. Knowledge of Atlassian tools (Confluence/JIRA), Agile/lean documentation, SharePoint is an added advantage Experience content localization services or the ability to translate content from English to Chinese/ Japanese to liaise with clients from China/ Japan
Skills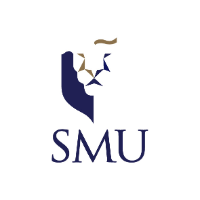 Provide campus wide IT Infrastructure support including network and IP Telephony administration, upgrade, troubleshooting, data backup and recovery. Play a leading role in resources management, covering capacity planning, operation support as well as performance management and optimization. Work with various offices/schools to analyze user needs, manage on-going network related changes and provide 2nd level of support to frontend helpdesk team. Develop and maintain network and voice operation procedures Read more
to achieve improved service availability, reliability, and security. Manage IT project for existing network & voice enhancement and new network & voice implementation. Implement security measures and procedures to protect SMU infrastructure. Implement and enforce security measures and procedures to protect SMU's IT resources. Work with other team member to support and provide consultancy on IT related issue. Managing and handling of IT incidents. Perform upgrade of network and systems. Perform project deployment. Perform system administration in order to complete operation requests. Perform data recovery in order to restore network and voice services when required. Perform daily operational support for network and voice as well as liaising with vendors on all related Infrastructure matters.QualificationDegree in Computer Science, Electronic/Electrical Engineering or related disciplines or relevant practical hands-on experience. At least 5 years relevant working experience in IT and network infrastructure systems support; ideally in an academic setting. Working knowledge in various network products such as Bluecoat Packet shaper, Checkpoint, Fortinet & Palo Alto Firewall and Aruba WLAN Controller/Airwave. Network administration and management experience in a heterogeneous environment (Cisco and Juniper) is highly preferred. Cisco IP Telephony administration and management experience is highly preferred. Good technical, analytical and troubleshooting skills, with strong customer-oriented attitude and inter-personal skills. An achievement oriented individual, and a strong team player with the drive to explore new technologies and change processes. Strong technology and common business acumen. Always striving for excellence, positive attitude, innovative with service oriented mindsets and initiative to improve processes. Attention to details and sound decision-making abilities.
Skills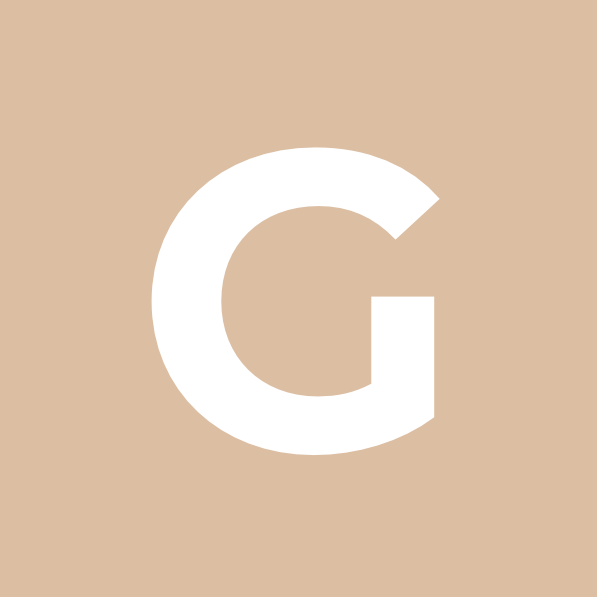 The Network and Security Manager will be responsible for the day-to-day APAC Network and Security Operations.This individual will be the primary lead and main point of contact for all APAC offices for issues related to network, Security, voice and telecom services.A large and important part of this person's responsibility will be to ensure 100% reliability of these services for manufacturing plant located in Singapore along with delivering strong Read more
service quality to the other sites offices in India, China, Japan, Taiwan.Responsibilities: Managing a team of network & security engineers, technicians in the delivery of network, security,voice, video services Conduct strategic planning to deliver 100% reliability of Network & Security services for APAC Region Responsible for the overall performance, availability and security of the APAC Network & Security infrastructureIdentify and correct issues proactively that can result in failures in network.Drive planning tostabilize and improve service deliveryLead in the effort to collaborate across Regions (US and EMEA) and establish strong partnerships with counterparts in US & EMEA. Work closely with Data Center Operations, Service Desk, End User Computing, Business Management, Geographic Leadsto drive excellence and apply best IT practices across the APAC footprint Represent team in Daily Operations Meetings when needed to review Integrated Manufacturing Information Technology (IMIT) initiatives or review service outages, if necessary Work globally across various cultures to deliver on solutions in a timely manner Conduct strategic analysis of existing, new and evolving Network & Security technologies Perform incident management of Network & Security incidents in accordance with company policy Provide subject matter expertise to IT Compliance during IT internal and external audits Develop minimum standards and baselines to define required security controls and settings on all servers, commercial applications, and networks Assess security risks to the corporation's information and communications systems Ability to research and understand the latest vulnerabilities and threats and direct team to mitigate the risk Experience in managing Cisco Switches,Checkpoint, PA, Cisco firewalls and IPS devicesFamiliar with Proxy and DLP systems.Knowledge with Bluecoat Proxies and DLP. Host and facilitate ongoing internal, as well as global, staff meetings to ensure consistent communication to upper management. Excellent TCP/IP networking skills with good experience in managing large Cisco network infrastructure Knowledge of vulnerability scanning or other equivalent commercial tool Ability to develop, describe and communicate Security Baselines and Policies Customer facing skills are highly required Ability to design, manage Network & Security SolutionsPerform capacity planning for Network & Security solutionQualifications:Required Qualifications Bachelor degree preferred in Computer Science, Information Systems or equivalent field of study8 - 10 years experience in Network & Security operations with minimum 4 years leading teams Must have experience working in a global team General knowledge of CUCM (Cisco Unified communications manager) General knowledge of Polycom & Cisco video conferencing General knowledge of Layer 2 & 3 Networking Concepts General knowledge of a telecom and backbone network infrastructure (i.e., local & long distance Telco's, Telco products, QoS, Routing etc.). Demonstrated experience in integration, planning, coordination, and facilitating network information system related activities such as upgrade of hardware and software, and implementation of internet and intranet sites Experience managing Cisco and other network monitoring products Strong awareness of Security technologies and products Must possess excellent interpersonal skills to relate to management, business customers, vendors and the technical IT teamExperience and understanding of IT infrastructure services that include LAN's, WAN's, telecommunicationsExperience in using all office products, especially Visio, MS Project, PowerPoint, Excel and Word.Project Management experience for handing large network & Security refresh projects Good communication skills, both written and verbal, and excellent presentation skillsDemonstrated strong work ethic and commitment to professional continuous developmentAble to direct resources that do not directly work for the incumbent Very much a self-starter as the job will be interrupt driven Able to manage vendors in terms of problem tracking, quality, deliverables, timely responses Clear thinker, able to perform under pressure Good attention to detail Strong team playerVery strong negotiating skillsCalm, and even tempered in handling stressful situations that require composure Experience in Manufacturing, in particular, Semiconductor Experience in project managing technology implementations Experience working as a network or security engineerCISSP, CISM, CCIE, CCNA, CCNP Certification is preferred but not mandatory
Skills

Roles & ResponsibilitiesDelivered twenty-four hour support for all technology infrastructure needs and issues, for environment including 5 Windows and 8 Linux based servers and 200 desktops and laptops (Windows, MAC and Linux) across three regional officesEfficiently implemented network file sharing by configuring NFS to share files and resources across the networkManaging corn jobs, at Jobs, batch processing and job schedulingHands on experience in protocols such as TCP/IP, DHCP, Read more
HTTP, SMTP, SSH, FTPInstalled and configured SSH, SFTP, Managed email (Postfix and Sendmail), LDAPInstalled Apache, IIS and configured Virtual hosts and also experience applying SSL certs for websites, CSR generationInstallation of SAMBA utility softwareCreate File systems using Logical Volume Management (LVM), LV Extend and ReduceLinux kernel, memory upgrades and swaps area and performed Red hat Linux Kickstart installationsProvided systems and server management and oversight and resolution of network/connectivity and software issues for local and remote usersWorked with Server OS performing setup, maintenance and troubleshooting for 2000, 2003, 2008, Responsible for building, configuring, and supporting workstations and servers.Performed hardware builds (upgrades and new machines), set up offsite backup systems, and contributed to system migrationsGood hands on experience in building/managing Virtual Machines in Oracle and VMware virtual environmentsExperience in Windows Domain Controller, Active Directory configuration, users and group creation and management, folder permissions, network sharing, backup and maintenanceResponsible for implementing and supporting Microsoft Office (2000, 2007, 2010) technologiesResponsible for LAN/WAN administration and supportResponsible upgraded and maintenance of server hardware components as per requirement.Worked with different hardware and software vendors to troubleshoot the hardware and software problems.Strong technical knowledge on Domain(Maintain and updating Domains CName and A Records in Godaddy.com, securepaynet.net, Net4in, Hostgator)Installed, configured and managed databases MS SQL 2000/2005 Server on WindowsAs the sole technical person, responsible for all technical matters, including architecture,purchasing, hardware/software setup, application installation, ongoing maintenance, desktop technical support to staff and clients, data backup, antivirus installations etc. Good team player with excellent work history as regards with work ethics, dependability and willingness to go an extra mile.Configuring VOIP into EPBX, knowledge in IPBX RequirementsEducation: Bachelor or Master's Degree5 to 7yrs work experience in similar roleEffective communication in English, high level of communication at senior client levelOutstanding Client Service Skills, ability to manage communication at CxO level, ability to resolve conflicts and set expectationsVIP support experienceFlexibility, punctuality, ability to accomplish targets in the time requiredAbility to be responsible and take ownership of user problemsProactive in client business relationships
Skills

Due to expansion of our client's business, we continue to look for suitable candidates to work at our client's office.Write to us if you are an individual who has experience in the activities listed below, and is keen to take up new challenges! Responsibilities:Install, configure and administer network, OS, Storage and backup Provide post-sale incident and problem management support Coordinate system development tasks to include design, implementation, integration Read more
and testing Create and maintain programmatic and technical documentation to ensure efficient planning and execution Coordinate with external parties and customers for problem resolutions Stand-by support is requiredRequirements:Degree in Computer Science/Engineering or equivalent. Diploma holders will be considered for Associate System Engineer No experience required though 2-5 years' or relevant IT Implementation and maintenance support experience is an advantage Basic knowledge of IT Infrastructure such as OS, network, storage and backup Candidates with one or more of the following skillsets will have an advantage:Advanced Technology background and skills in Storage Area Network (SAN) or Network OS skills in Enterprise UNIX (AIX/Solaris) Technology background and skills in Networking (CCNA/CCNP);Virtualization (VCP); Backup and RecoveryKeen to pick up new technology and skillsets Able to manage stakeholders Passionate about new technology and IT trends in the market Good team worker who can also carry out assignments independentlyPlease send your cv to[Click Here to Email Your Resume] in word document; listing your personal particulars, education qualification and work experience; listing your current and expected salary details; with your photo attached.As we are hiring this position urgently, we do look forward to hearing from you VERY SOON! Only shortlisted candidates will be notified. EA Licence No: 18C9353 EA Personnel Registration No: R1108178
Skills

Local University in Singapore 5 days' work week- Good Exposure and Learning Opportunity! Clementi/ Circle Line MRT (Circle Line - 10 mins walk only) 2 years' contract. Renewable to permanent post after the 1st contract Key Role: Support the school's IT infrastructure and information systems.Provide support for end-user devices for user productivity and device security Install and support end user device security related configurations and solutions Operate, maintain Read more
and ensure smooth and secured running of registered department servers and its attached peripherals Ensure secured up-to-date operating systems and software in the department servers Install off-the-shelf and maintain in-house specific information systems Respond promptly to assist in any incidents, investigate and provide resolution of incidents escalated duties or projects as assignedRequirements:Diploma preferably in Information Technology, Information Systems, Computer Engineering or its equivalent 2 -3 years of work experience relating to IT Helpdesk, Application Development Hands-on experience with Microsoft Windows, Mac OS Operating Systems and Linux OS Possesses good analytical and problem-solving skillsInterested candidates, please state last / expected salaries and notice period and email to: [Click Here to Email Your Resume] TODAY'S CAREER PTE. LTD. 10 Anson Road International Plaza #30-13 Singapore 079903 Log in to our website for the most current list of job advertisements Website: www.todaycareer.com.sg Email: [Click Here to Email Your Resume] (Team members for this post: Katheriene Ang / Vera Tan / Lim Jia Ying) Registration Number: R1102123/ R1767480/ R1549375 Only shortlisted candidates will be notified. Let us call you when we are ready.
Skills